Make This No-Bake Holiday Oreo Pops Recipe
Dec 21, 2012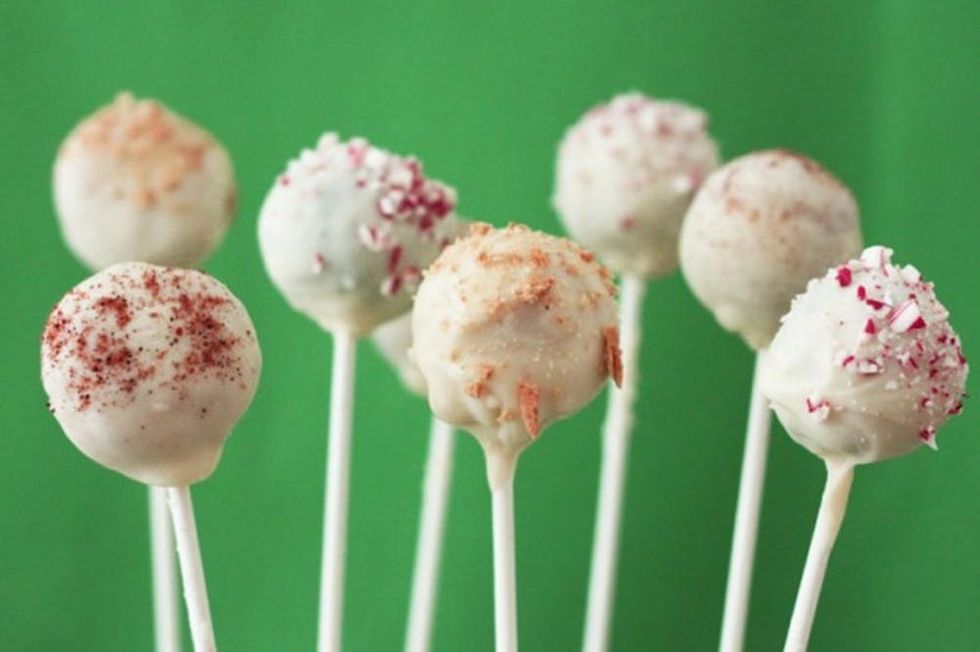 ---
It's no secret that we're fans of no-bake treats and Oreos, so it was a no-brainer for us to create an easy holiday combo of the two. While we've seen and made our fair share of Oreo pops, we created our own spin by using the underutilized golden and candy cane Oreos. Keep reading for the easiest (and cutest) holiday treat!
Ingredients:
Candy Cane Oreo Pops
– 18 Candy Cane Oreos
– 4 ounces cream cheese
Gingerbread Oreo Pops
– 12 Golden Oreos
– 2 cups gingerbread cookies
– 4 ounces cream cheese
Eggnog Oreo Pops
– 18 Golden Oreos
– 3 ounces cream cheese
– 2 tablespoons eggnog
– 1 tablespoon bourbon
– 1/2 teaspoon Nutmeg
Materials:
– 1 bag Wilton white chocolate melts
– Lollipop sticks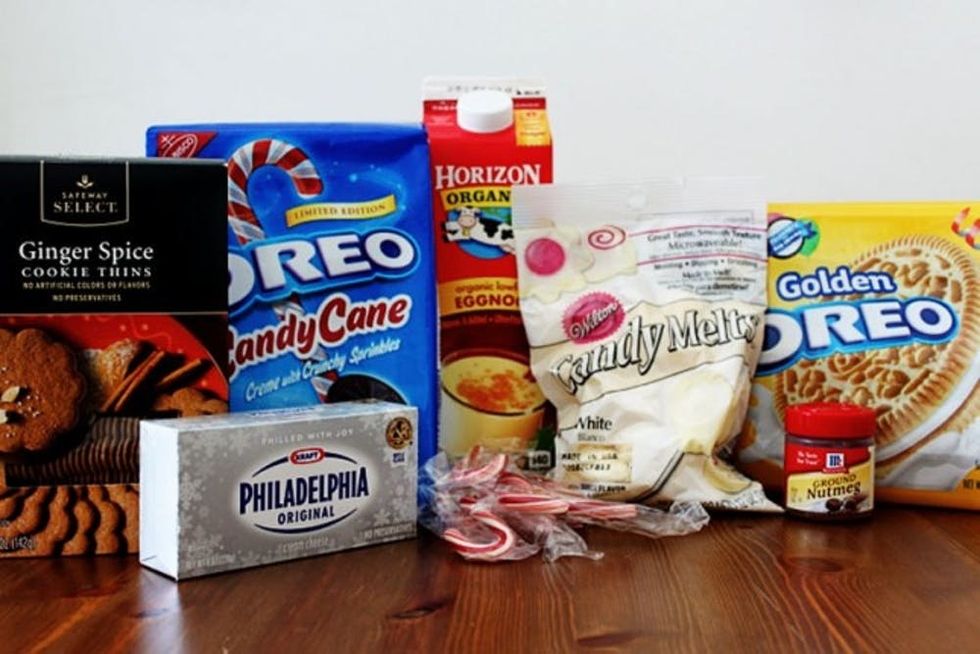 Round up your ingredients.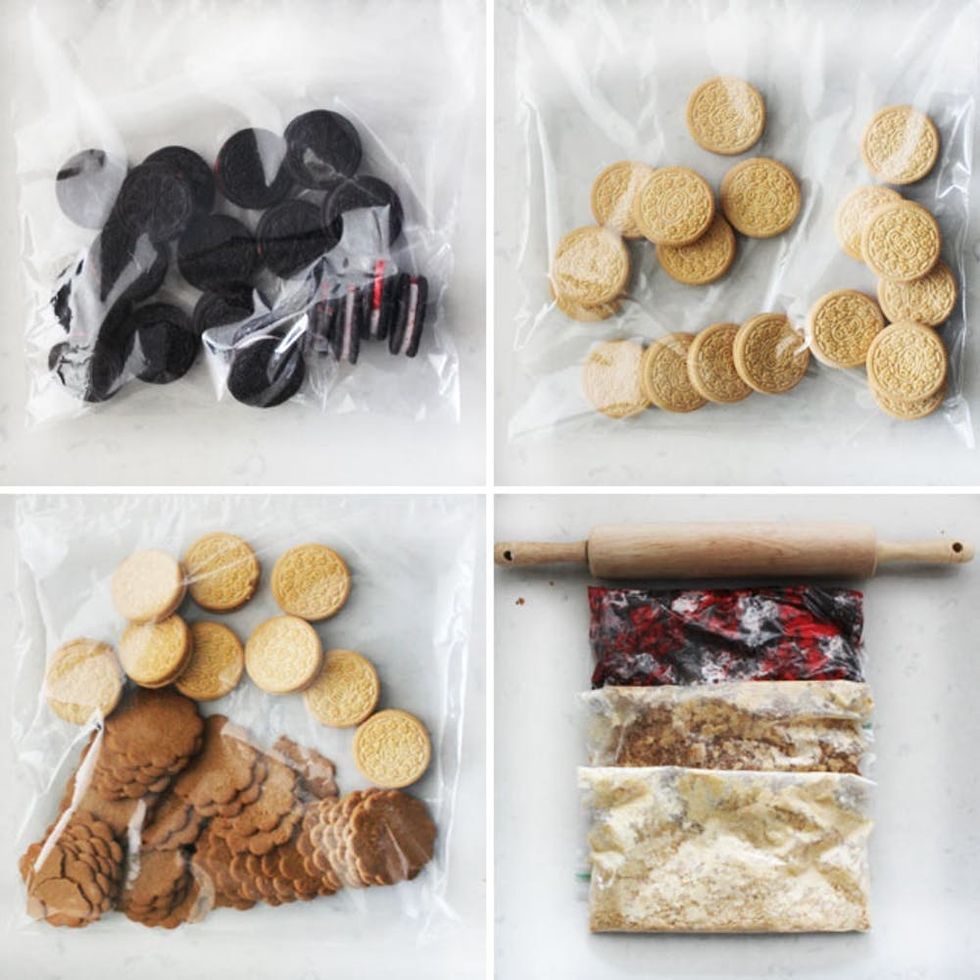 Place your Oreos and cookies in each of 3 gallon-size Ziploc bags. Use a rolling pin to crush each bag of cookies to a fine crumble.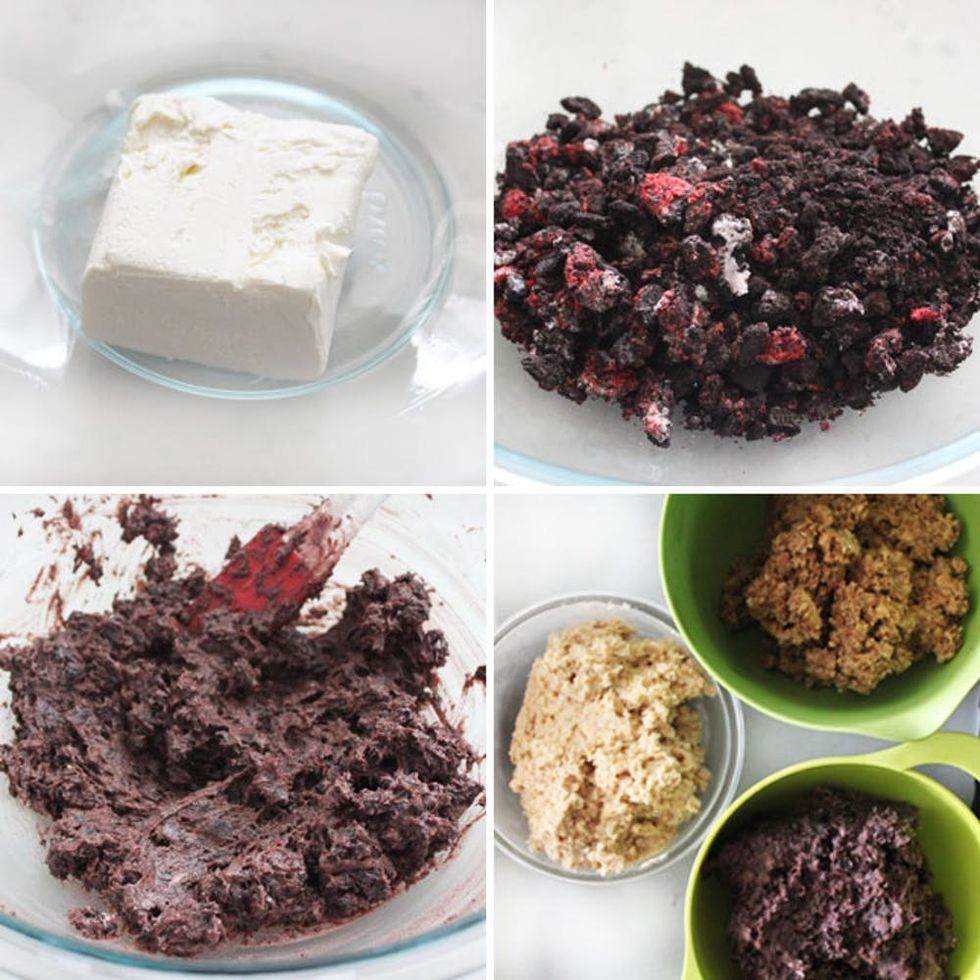 Place cream cheese in a medium size bowl and soften in the microwave for 10 seconds. Add one bag of crushed Oreos and mix until gooey. Repeat with remaining Oreo bags and ingredients. Let chill in the freezer until firm enough to handle.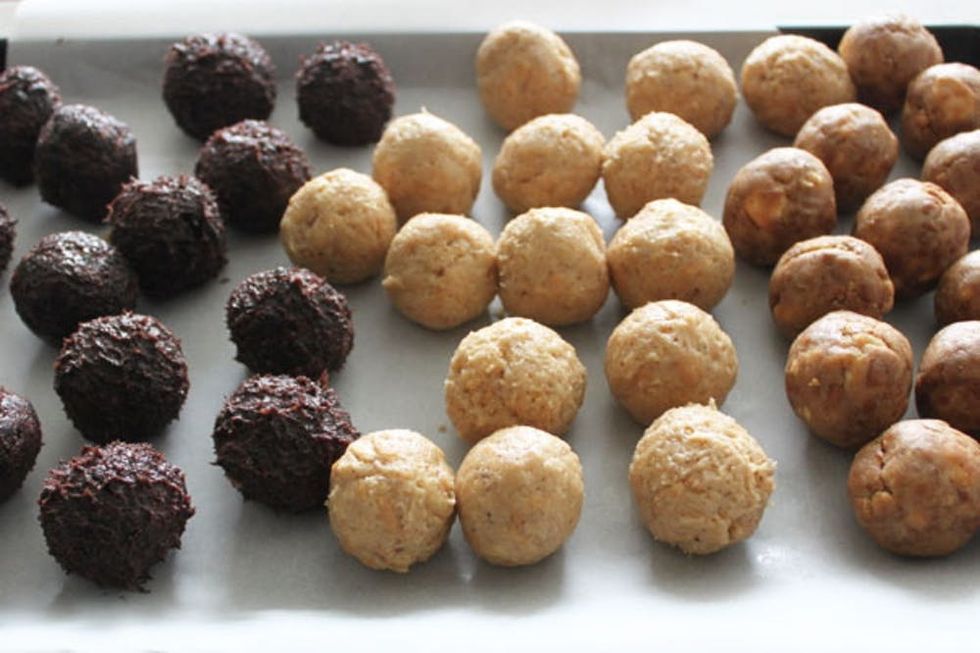 Remove cookie dough from the freezer. Scoop spoonfuls of dough and shape into balls.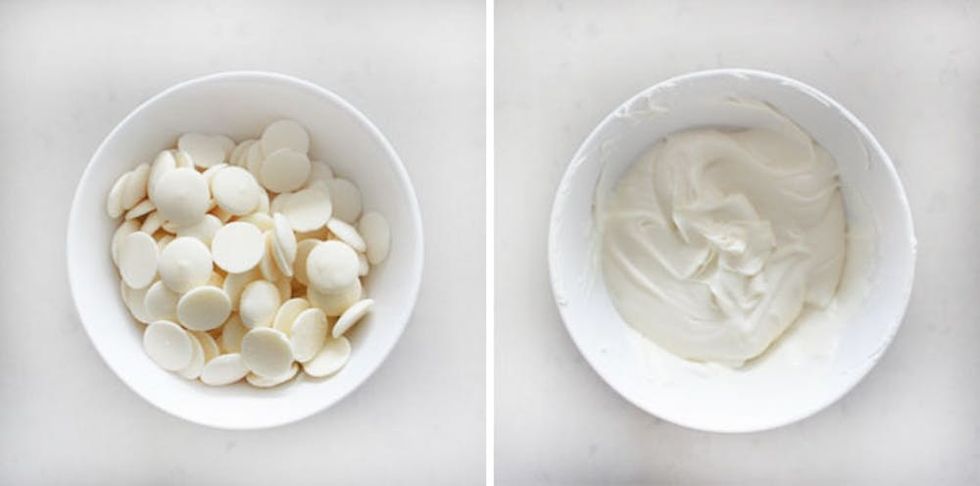 Melt candy melts.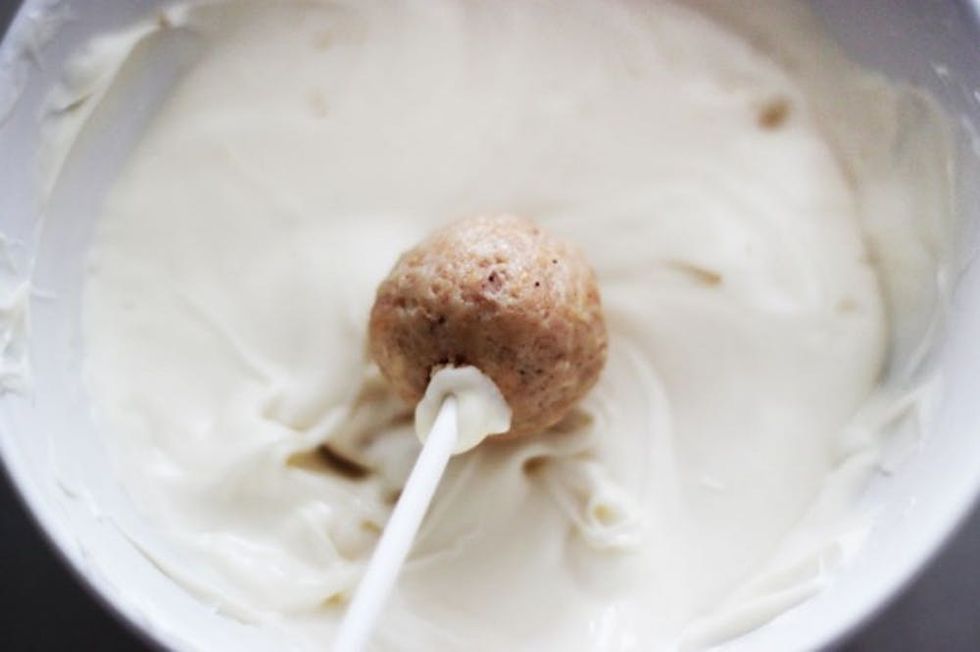 Dip a lollipop stick into melted chocolate, then stick into a cookie ball. Repeat with remaining balls and place in the freezer to set up.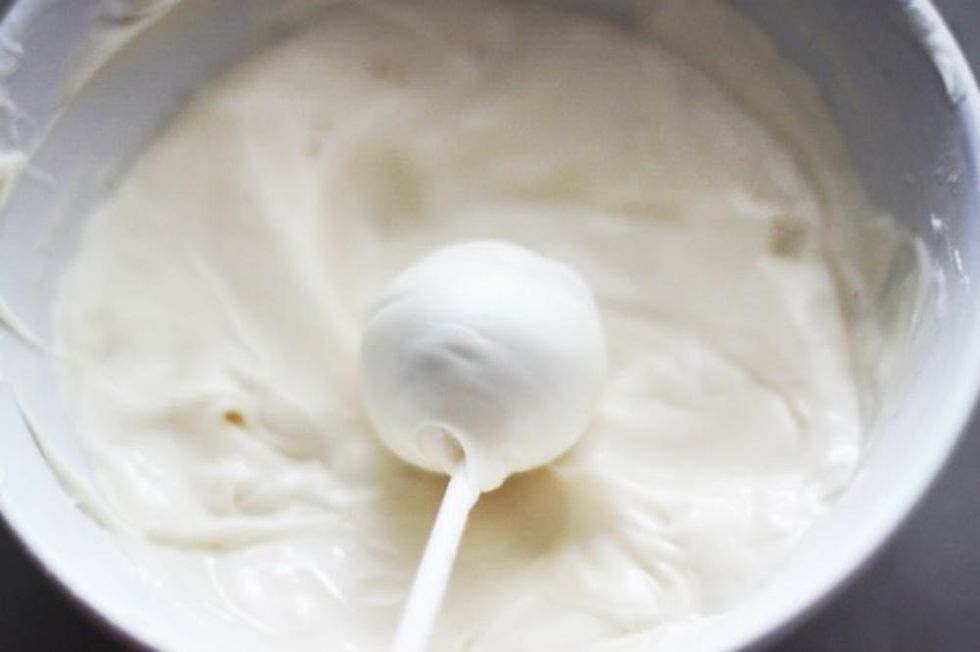 Once cookie balls are firm, remove from the freezer. Reheat candy melts if necessary. Dip each cookie pop into the melted chocolate until completely covered. Sprinkle with crushed gingersnaps, nutmeg, or candy canes depending on the type of pop.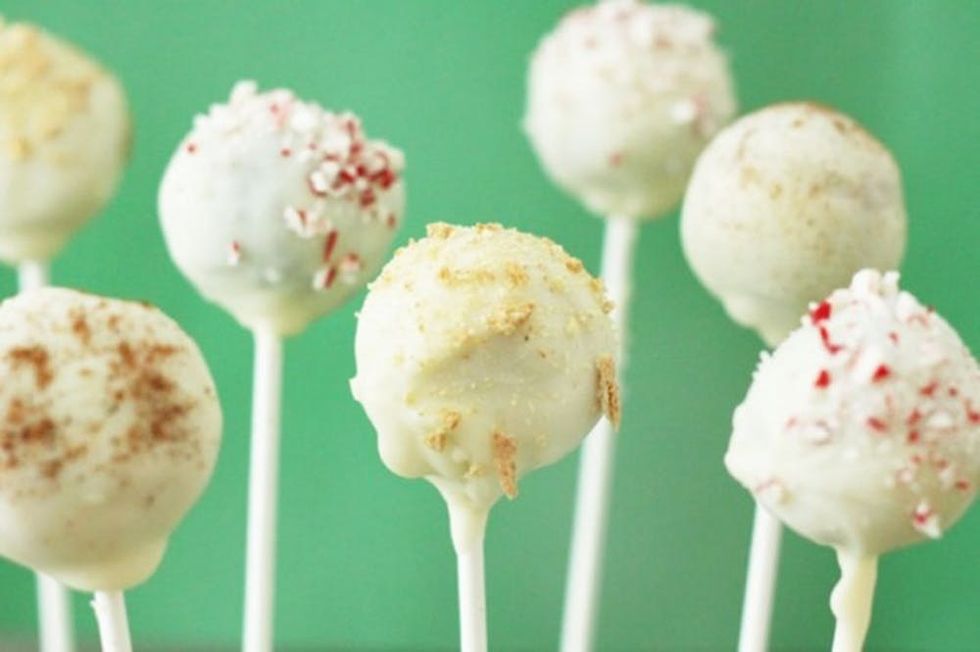 Let cake pops stand until candy coating is firm. And don't forget to sample them for yourself. Serve at your next holiday gathering and enjoy!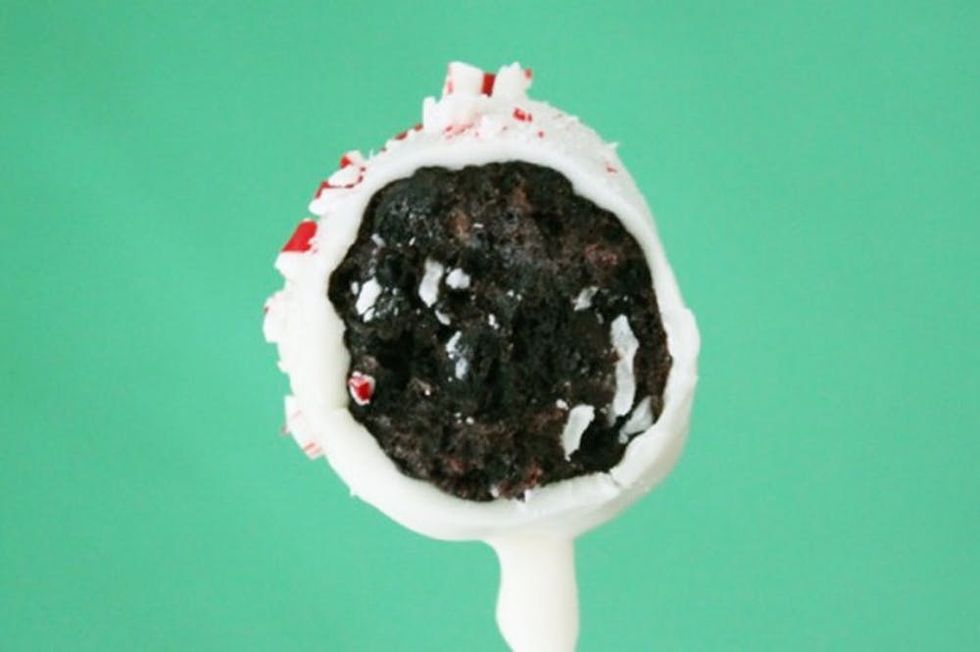 What are your favorite no-bake recipes? Let us know if the comments section below. And if you make any of our treats, be sure to share them with us via Twitter or Facebook.