12 No-Bake Holiday Treats
Dec 17, 2012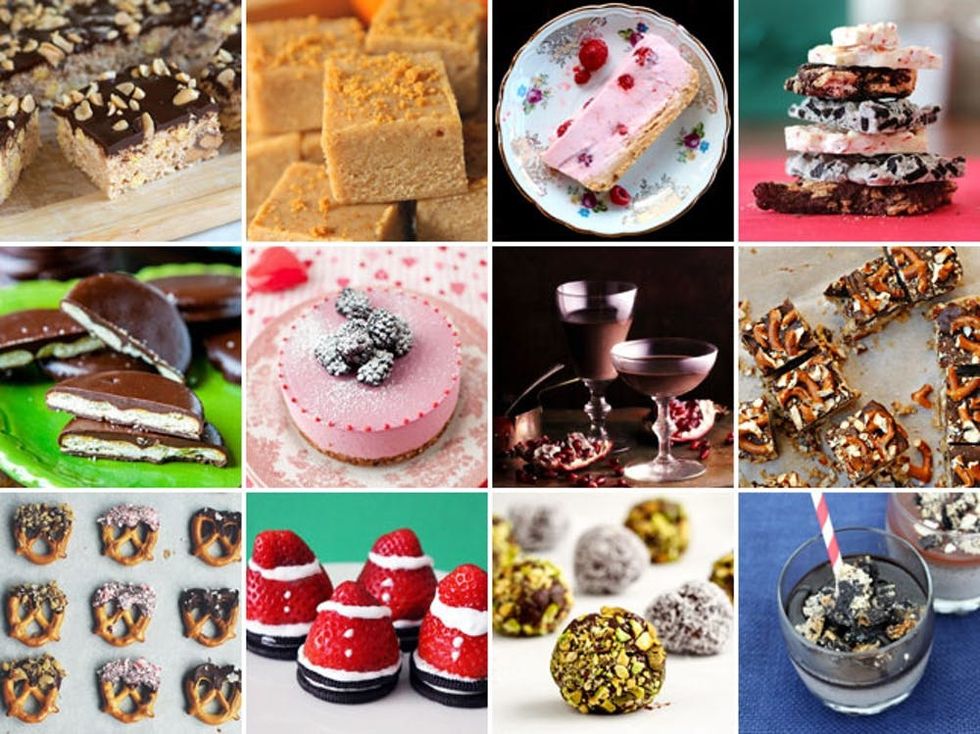 You know we love any recipe that, like us, believes that less is more. The fewer ingredients, steps, and gadgets needed, the better. That's why when we see the words "no-bake" in the title of any recipe, we instantly swoon. Back in July, we featured a dozen no-bake summer sweets, but now it's time to get wintry with it. Here are 12 no-bake treats perfect for celebrations large and small, and definitely worth saving for New Year's Day recovery.
---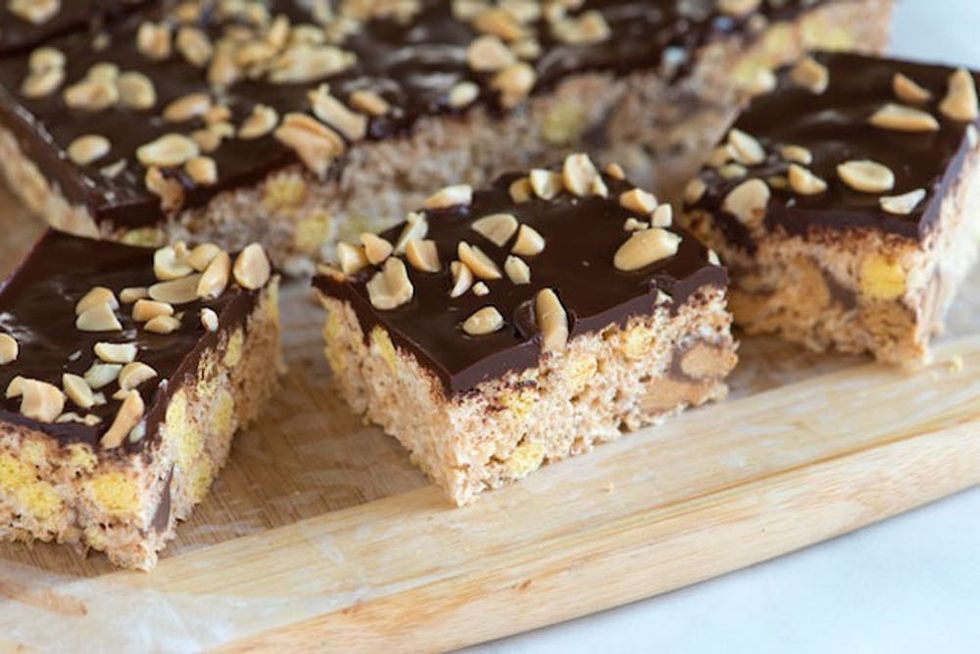 1. Chocolate Covered Reese's Rice Krispie Treats: Made in the microwave! So simple and delicious. (via Inspired Taste)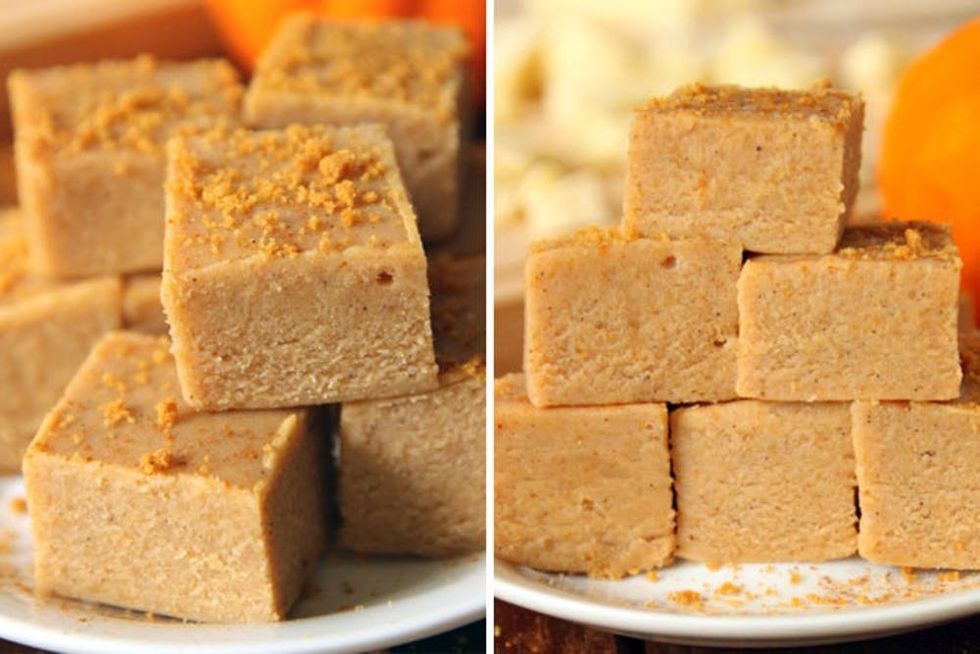 2. White Chocolate Pumpkin Fudge: Just the name of this makes our hearts skip a beat. (via Texanerin Baking)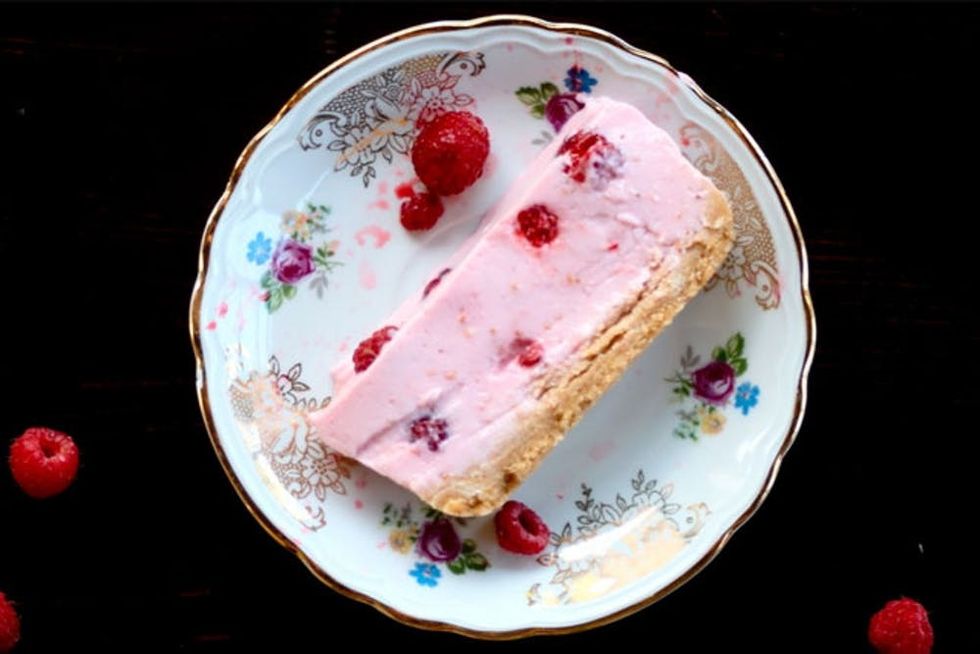 3. Raspberry Yogurt Cake: Who knew yogurt could make such good cake? (via Ravenllo Rosa Pallido)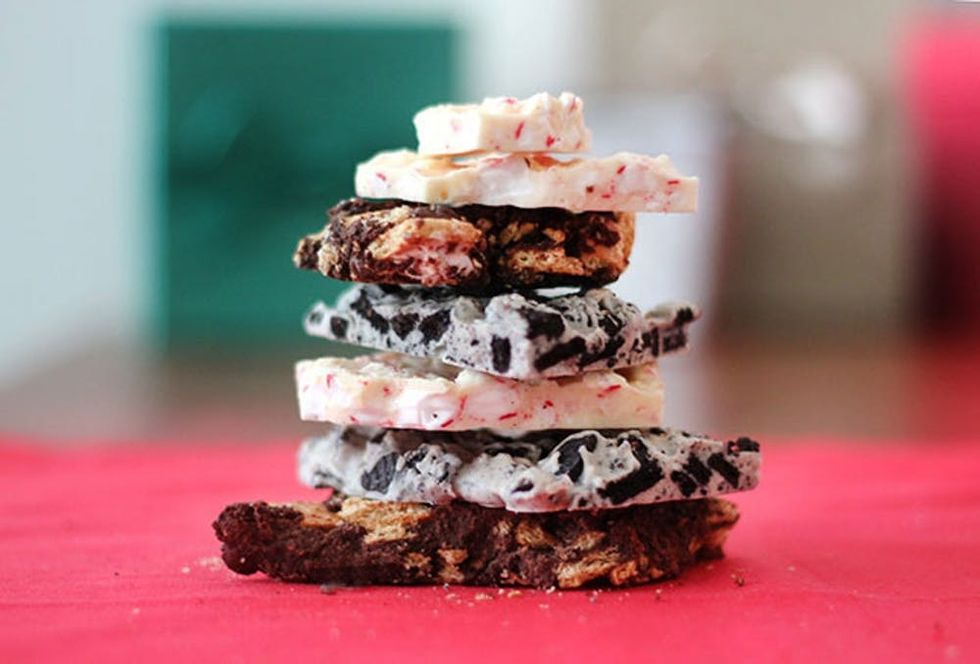 4. Holiday Bark: Peppermint, Cookies & Cream, and S'mores. Yum. (via Brit + Co.)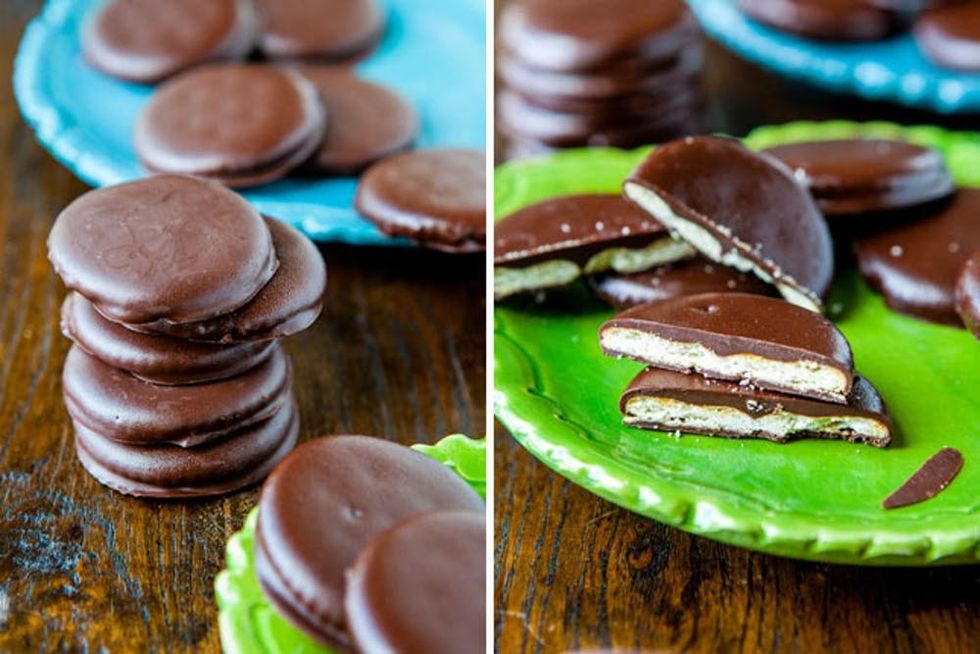 5. Homemade Thin Mints: These have to be the simplest homemade thin mints we've ever seen. Ritz crackers, peppermint extract, and chocolate is all you need! (via Love Veggies and Yoga)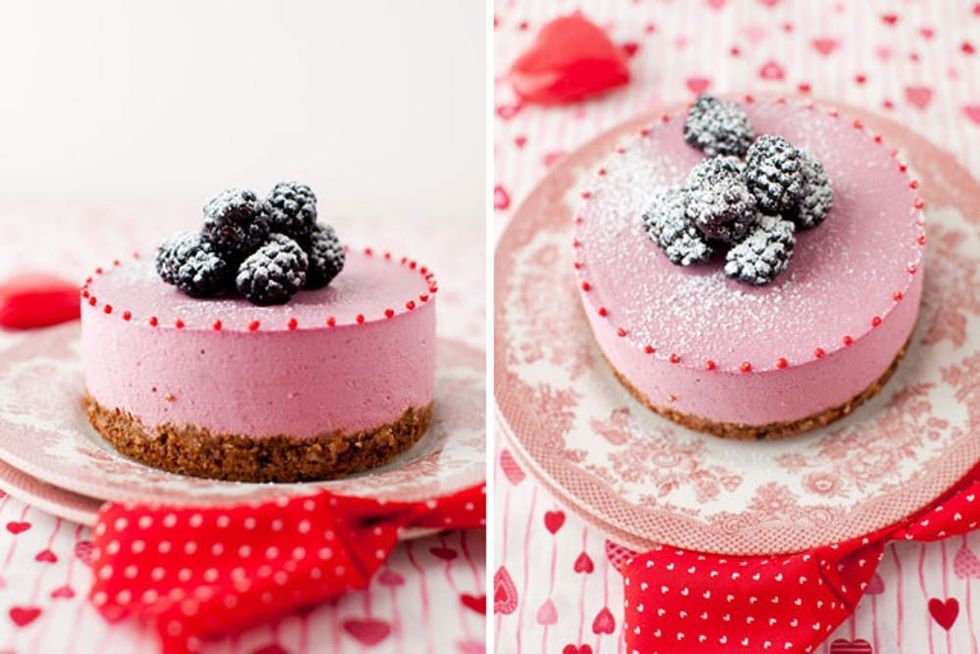 6. Blackberry No-Bake Cheesecake: Cheesecake is always a good friend to turn to when getting into the no-bake thing, and this blackberry one looks delicious! (via Cooking Melangery)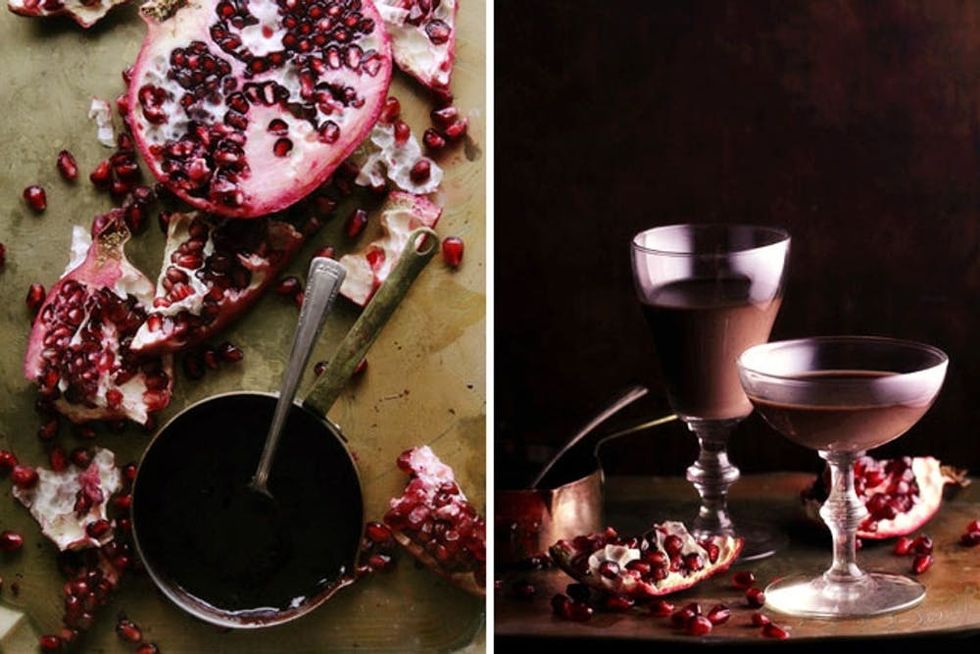 7. Chocolate Panna Cotta with Port Wine Pomegranate Sauce: The title says it all. (via Bakers Royale)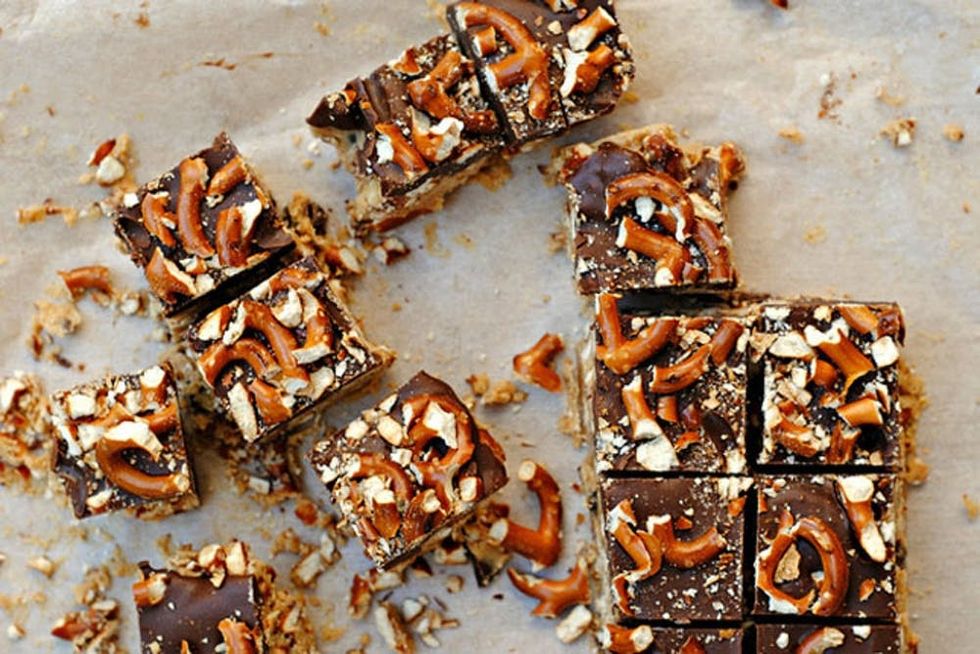 8. Sweet & Salty Peanut Butter Pretzel Bars: We love our sweets a little bit savory. (via Prevention RD)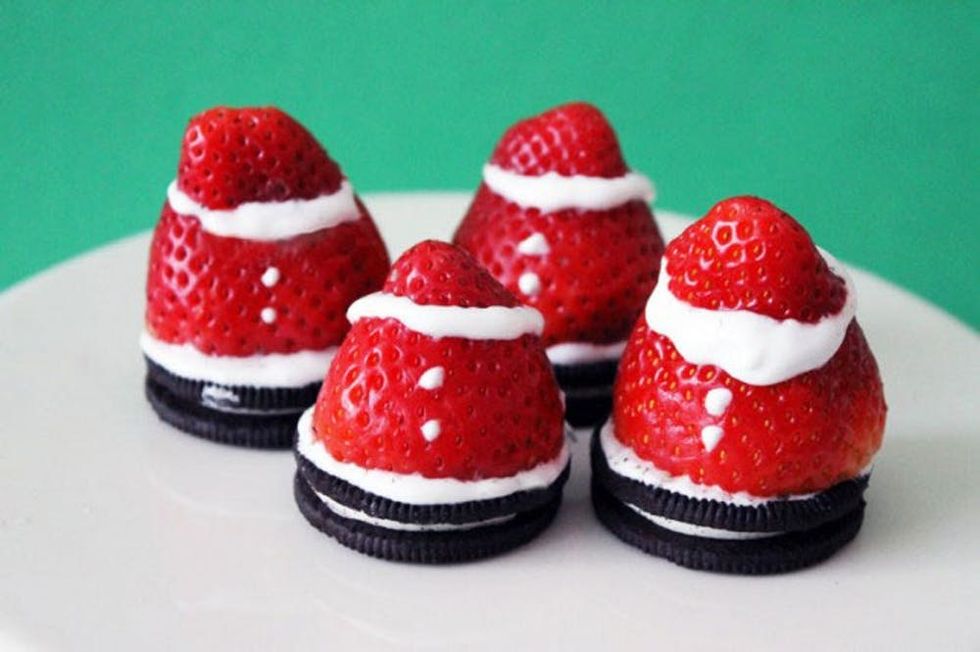 9. Spiked Santas: Give this Christmas classic a whipped vodka twist. (via Brit + Co.)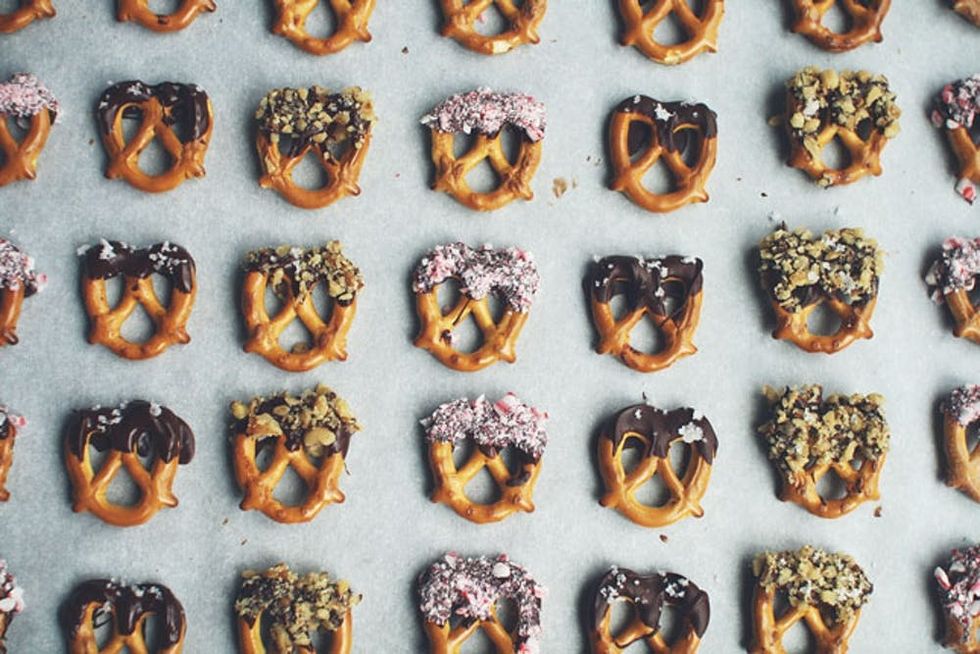 10. Chocolate Covered Pretzels: We know chocolate covered pretzels are kind of a cop-out… but they're also really delicious and totally game for all sorts of culinary improv. (via Savory-Bites)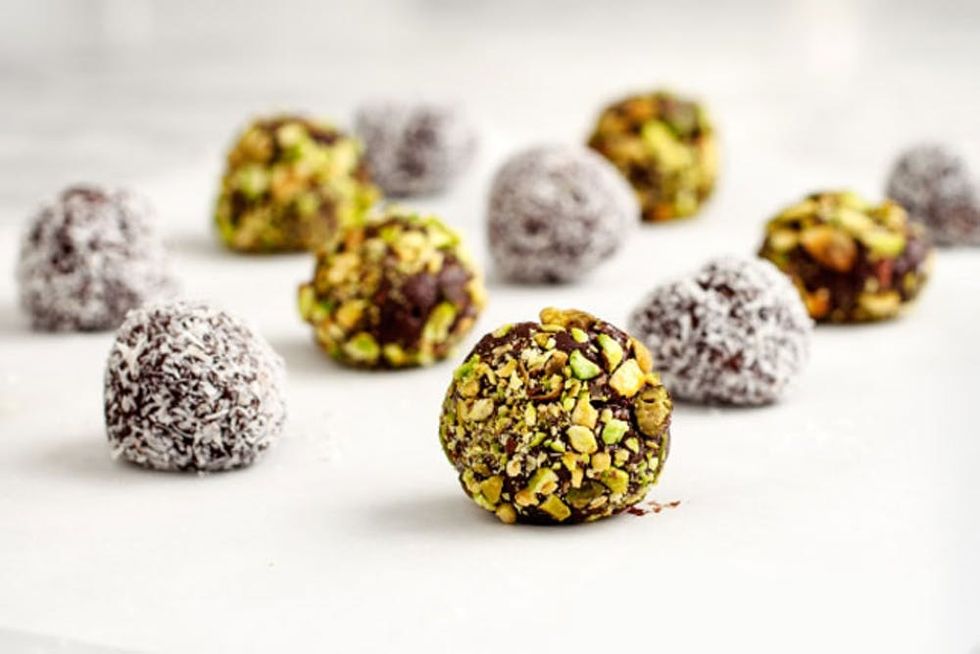 11. Pistachio Truffles: With chocolate, pistachios, and coconut, how can you go wrong? (via Camille Styles)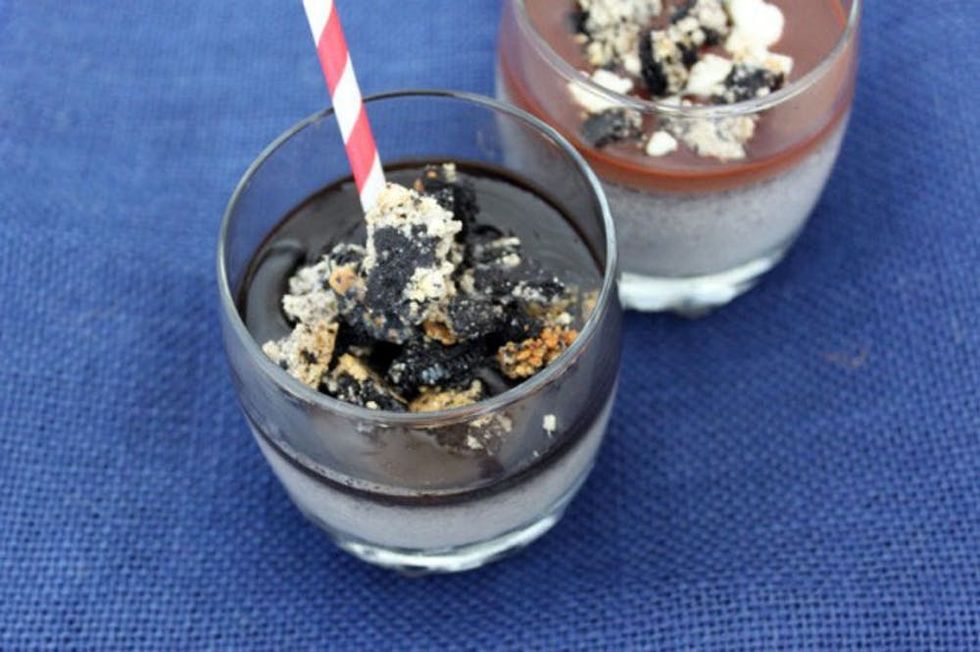 12. Oreo Panna Cotta: So. Many. Oreos. (via Brit + Co.)
What are your favorite no-bake treats? Talk to us in the comments below.
Anjelika Temple
As Chief Creative Officer and Founding Partner at Brit + Co, Anjelika Temple brings her voracious consumption of all things creative and colorful to DIY projects, geeky gadgetry finds and more. When she's not DIY-ing her heart out, you'll find her throwing dinner parties with friends or adventuring with her husband David, their daughter Anokhi, and their silly dog Turkey.