This Homemade Rainbow Mac and Cheese Recipe Will Change Your Life
Apr 27, 2016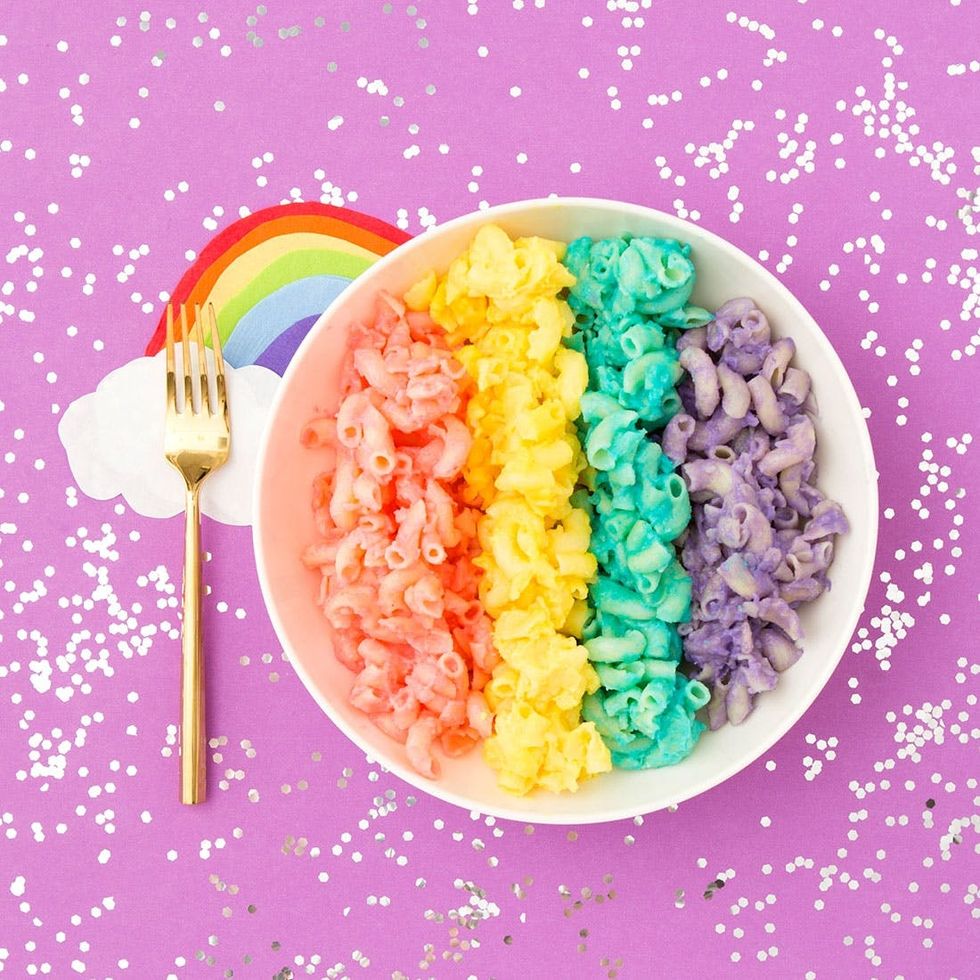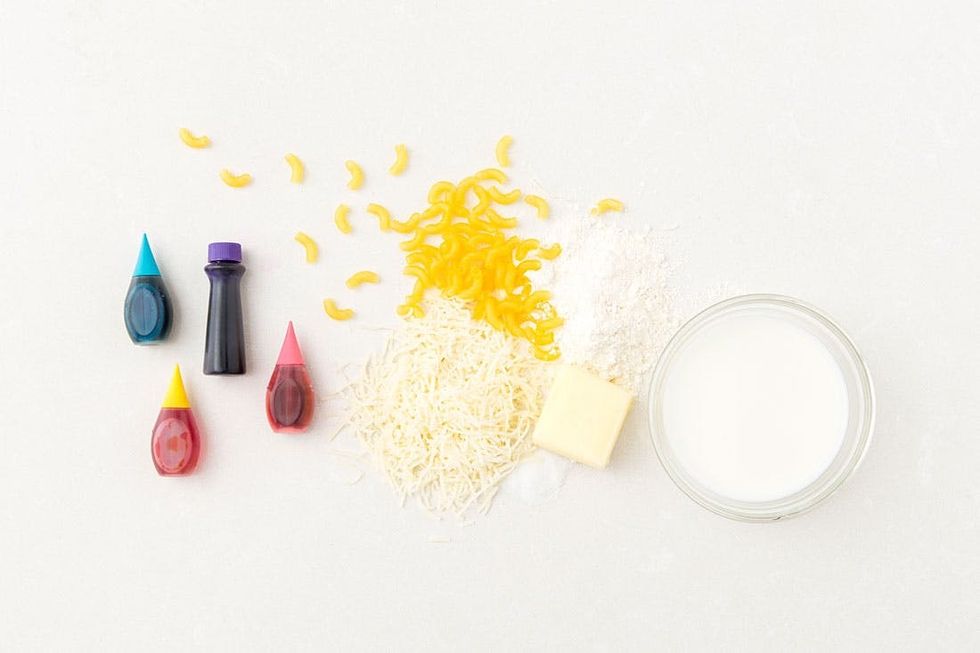 Ingredients
box of elbow macaroni
5 tablespoons of butter
3 cups of milk
1 tablespoon of salt
2 cups of cheddar cheese
1 cup Monterey jack cheese
1/2 cup Parmesan cheese
1/4 cup of flour
food coloring
Directions
Mix butter, milk, cheese, flour and salt in a pot and let melt over medium heat. Stir constantly to avoid burning.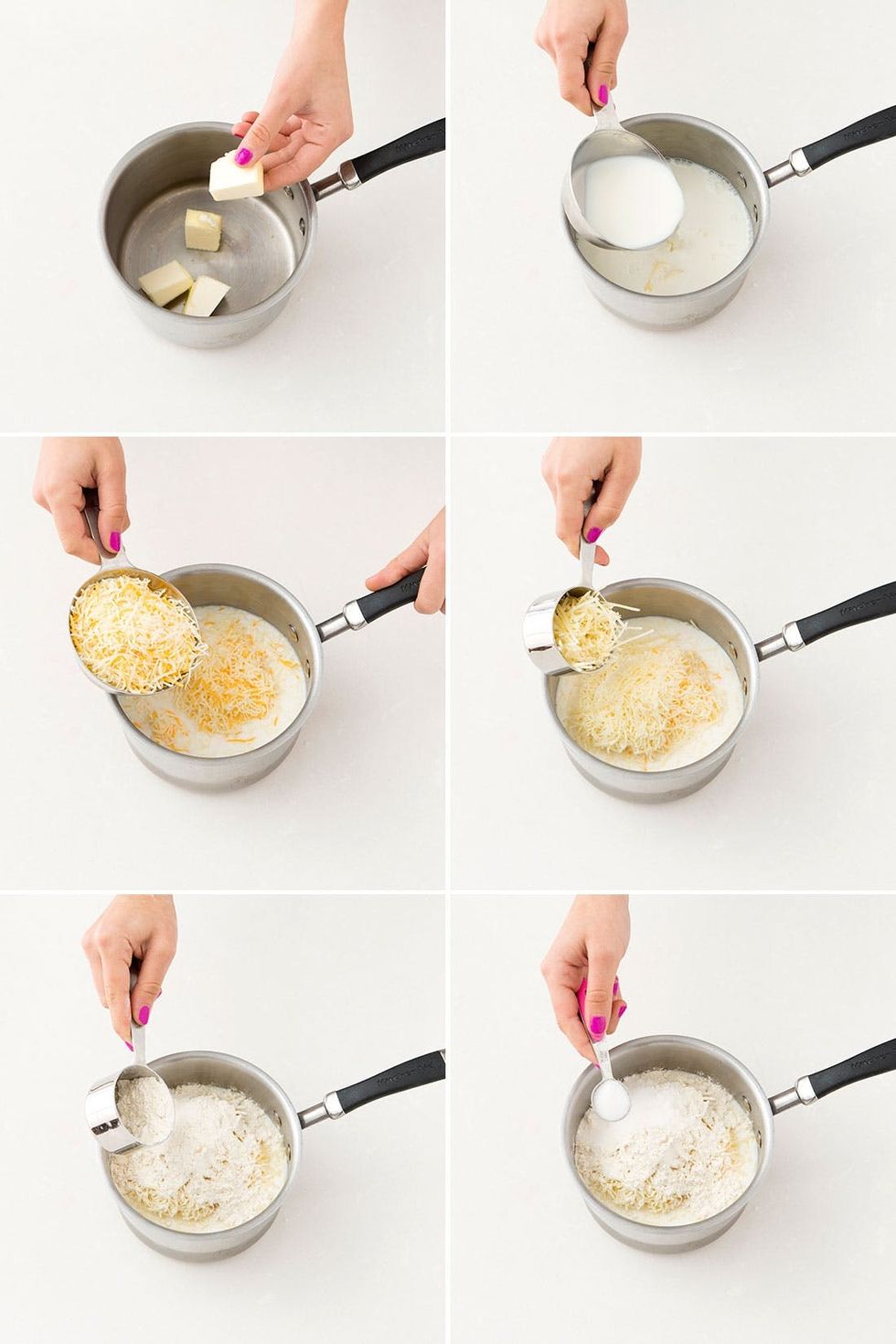 Pour melted cheese into four small containers and add in food coloring. Stir until combined.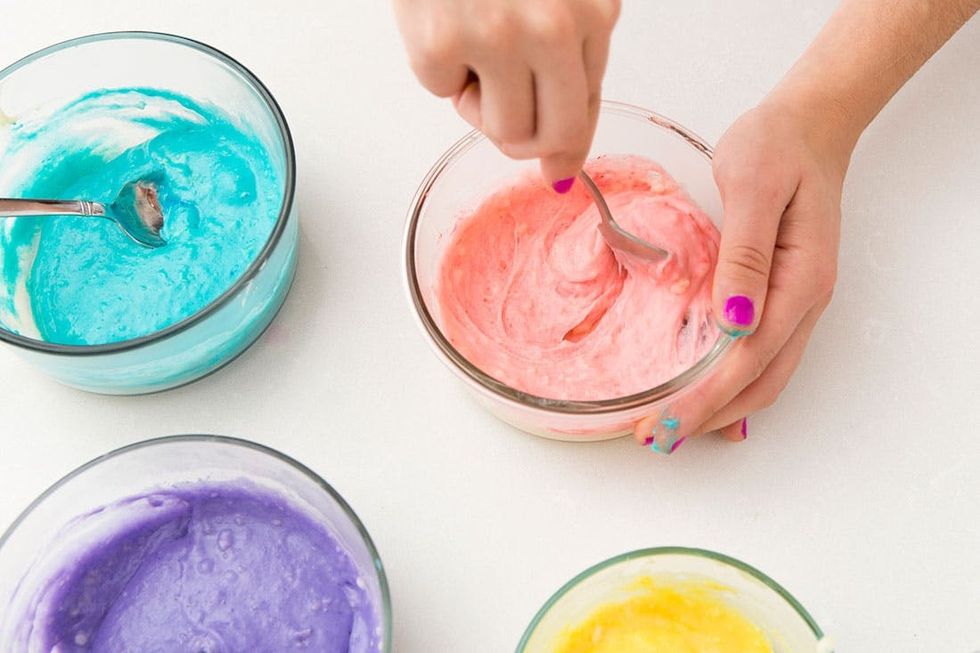 Cook macaroni and then divide evenly into the four separate cheese sauce bowls. Toss the macaroni in the cheese until fully coated.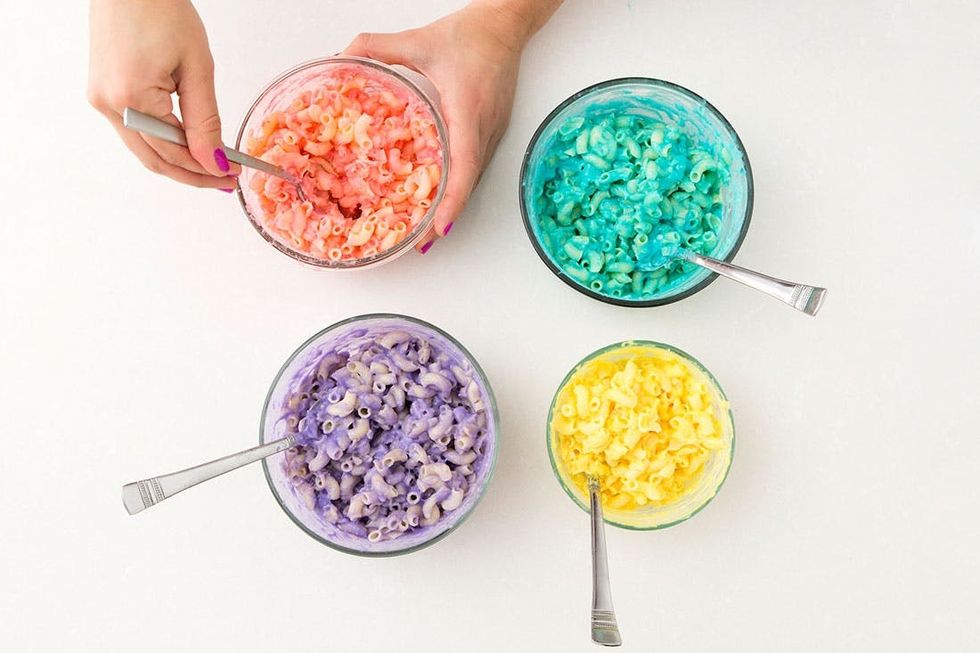 Kelly Bryden
Kelly Bryden, an east coast native, is stoked to be a part of the Brit + Co team. Design, DIY, and fashion are her passions. If she isn't crafting you can catch her on the dance floor or wrapped up in aerial silks.
DIY Recipes