V-Day Breakfast for Two! How to Make Stuffed French Toast
Jan 24, 2015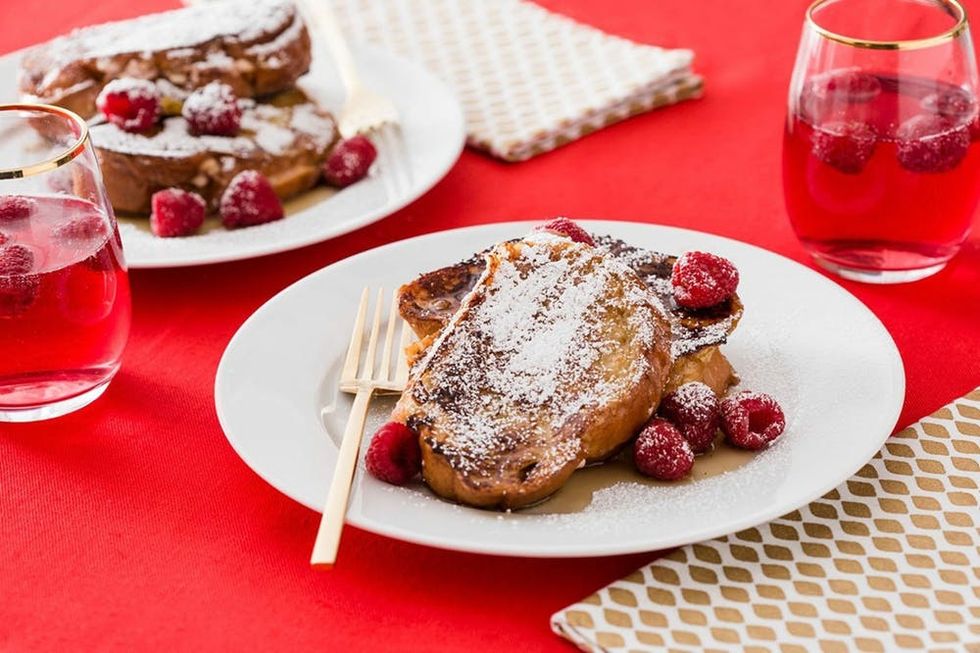 Romance is in the air and Valentine's Day is right around the corner. And guess what? Nothing says "I love you" more than breakfast in bed. This February 14th, treat your SO to Stuffed Challah Bread French Toast and Raspberry Champagne Cocktails. (Single? These recipes would also kill at a Galentine's Day brunch.)
---
Stuffed Challah Bread French Toast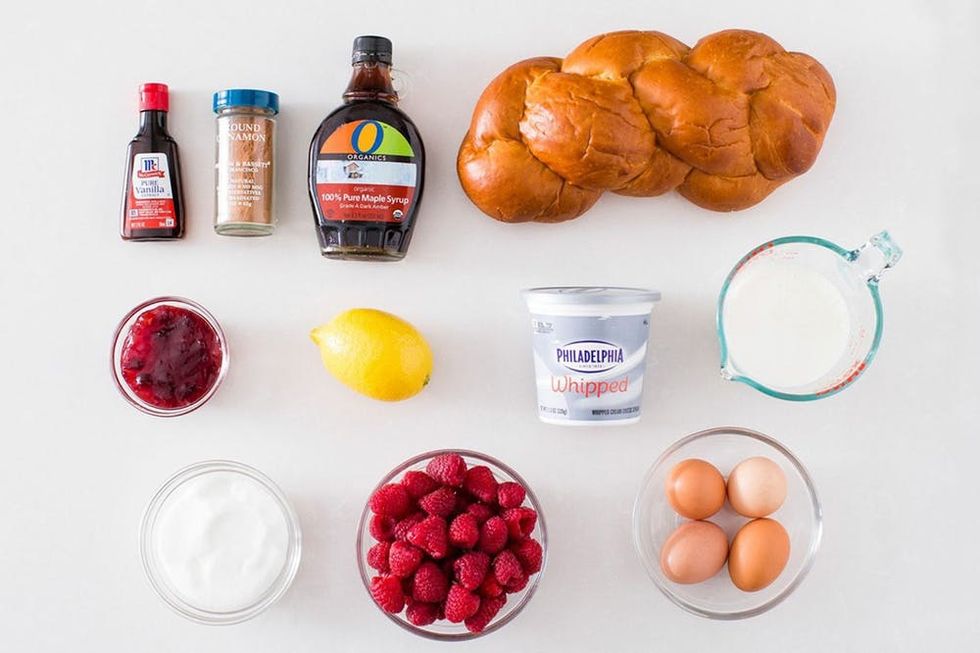 Ingredients:
Directions: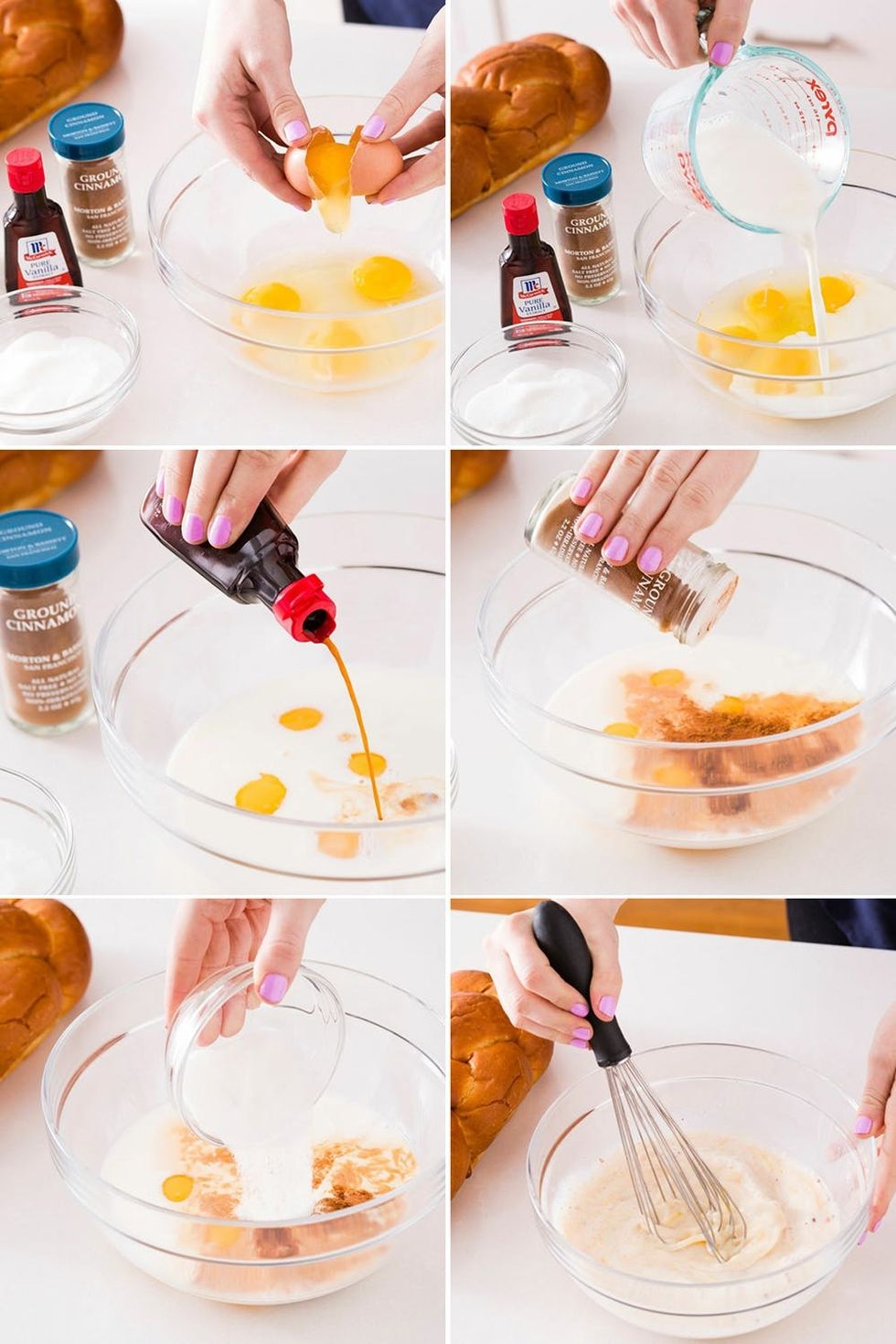 To make the batter, combine the eggs, milk, vanilla, cinnamon and 1/2 cup sugar in a large bowl. Whisk until combined.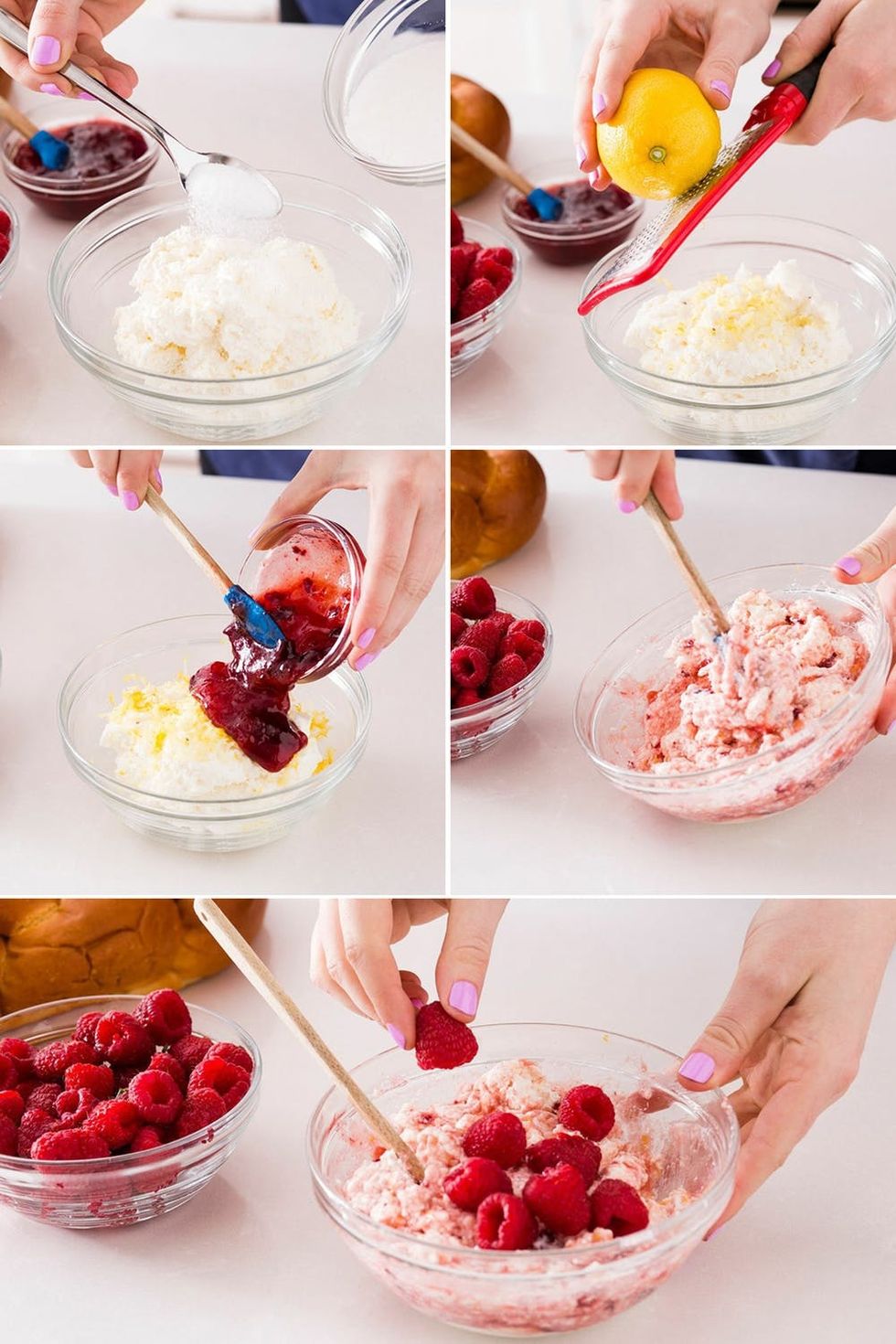 To make the filling, fold together the cream cheese, 2 tablespoons sugar, lemon zest, raspberry jam and 1/3 cup raspberries.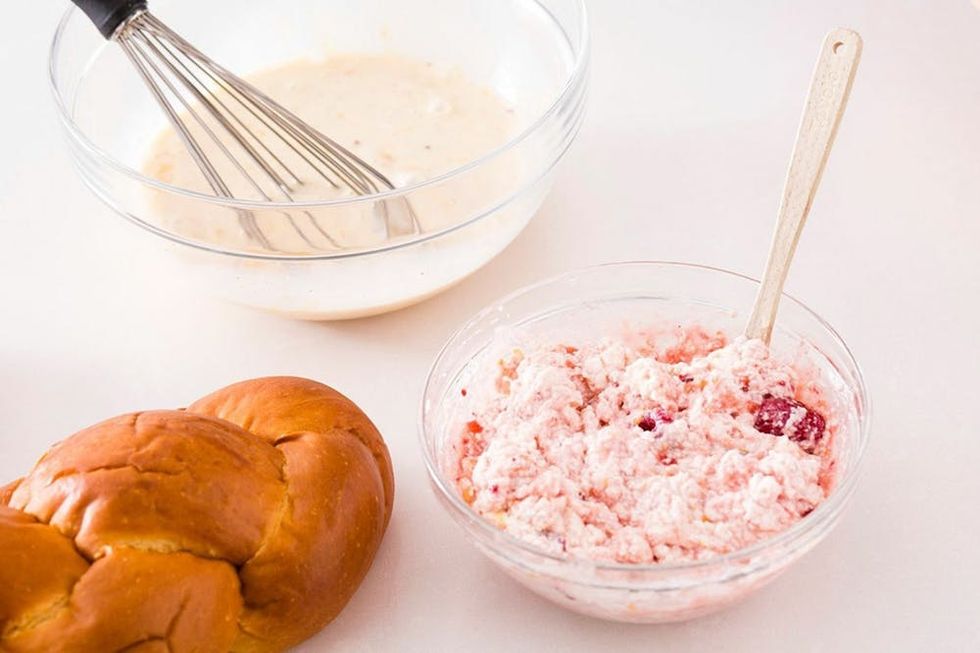 Now we're ready to start cooking!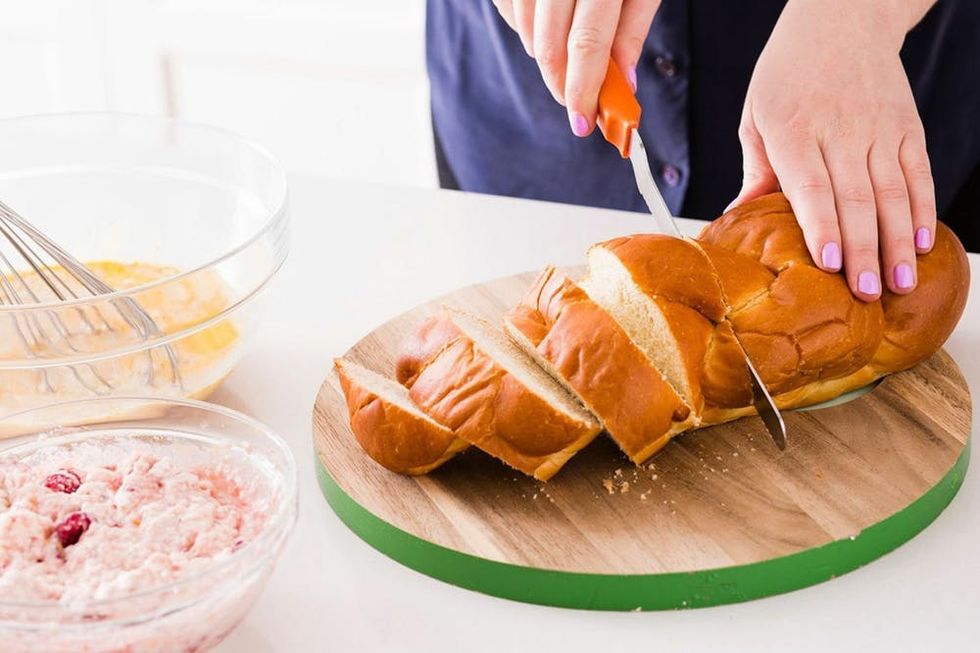 Cut the challah bread into 2-inch-thick slices.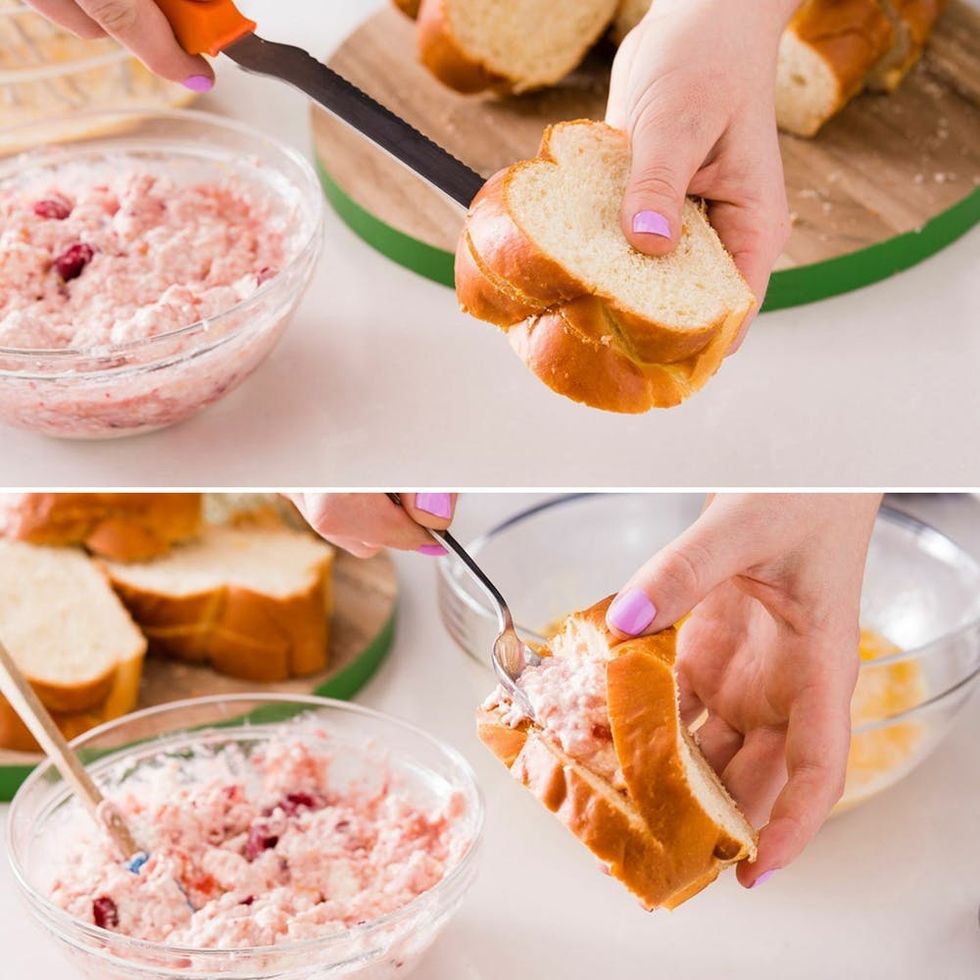 Then, use your knife to cut a pocket in each slice of bread. Spoon a tablespoon of filling into each pocket.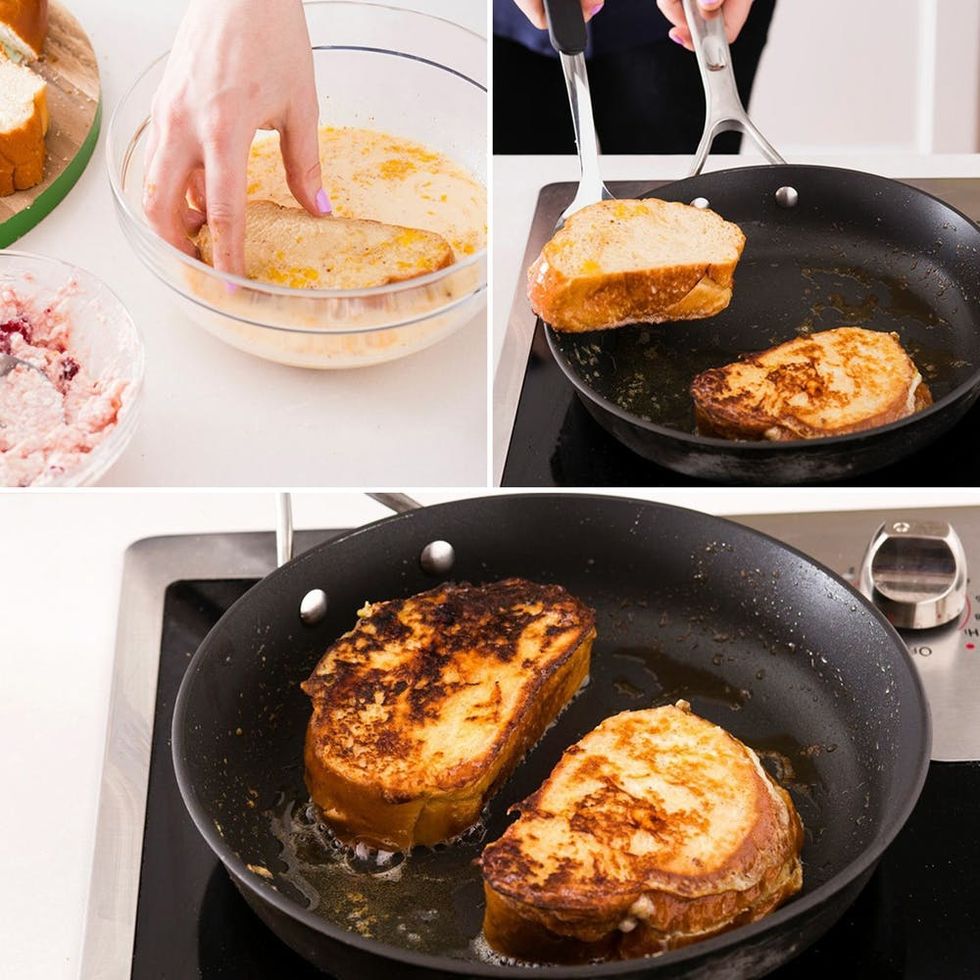 Dip each piece of challah bread into the batter. Heat 2 tablespoons butter in a large pan over medium heat. Add two pieces of toast. Cook 3-4 minutes on each side, until golden. Repeat with remaining pieces of toast. Serve with maple syrup, powdered sugar and fresh raspberries.
Sparkling Cran-Raspberry Cocktails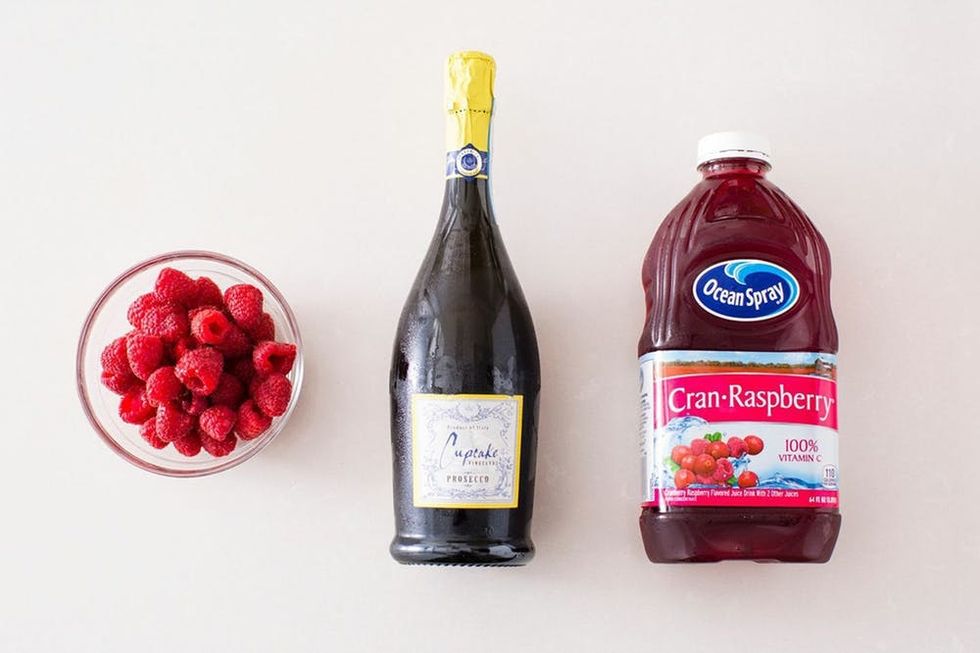 Ingredients:
Directions: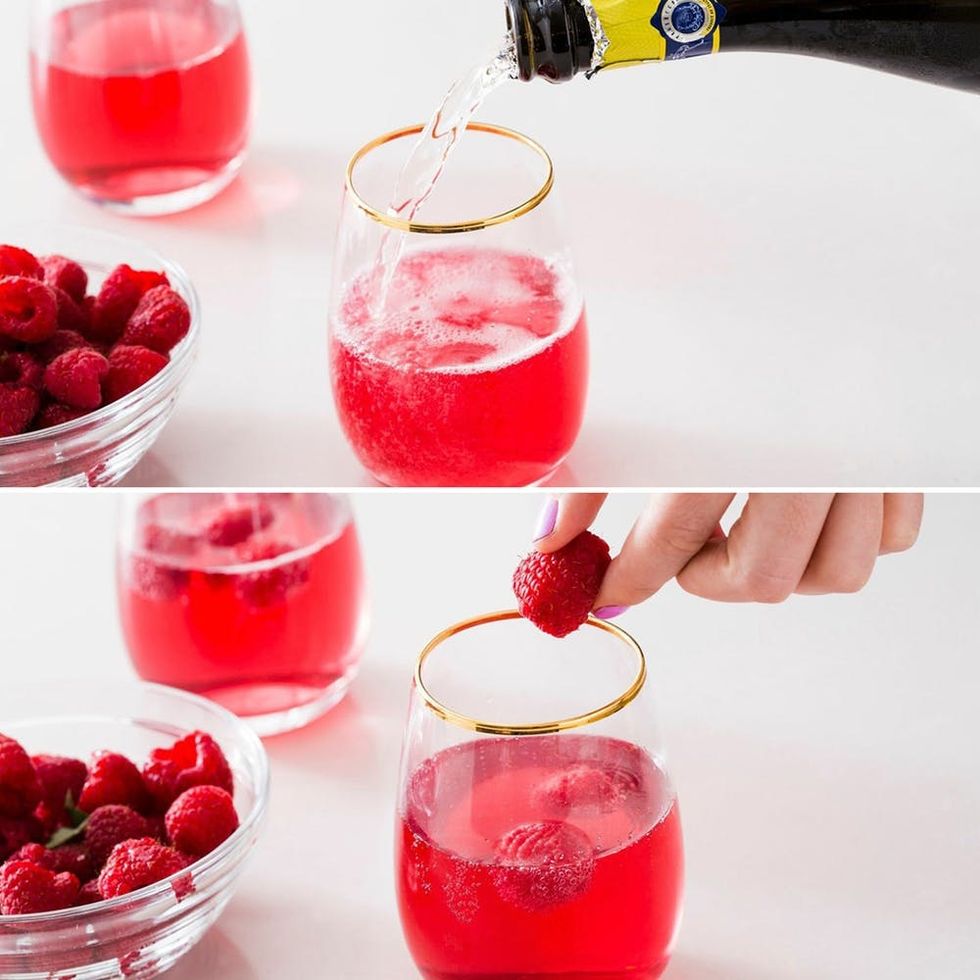 Pour 1/4 cup of cranberry-raspberry juice in a glass. Top off with prosecco and fresh raspberries.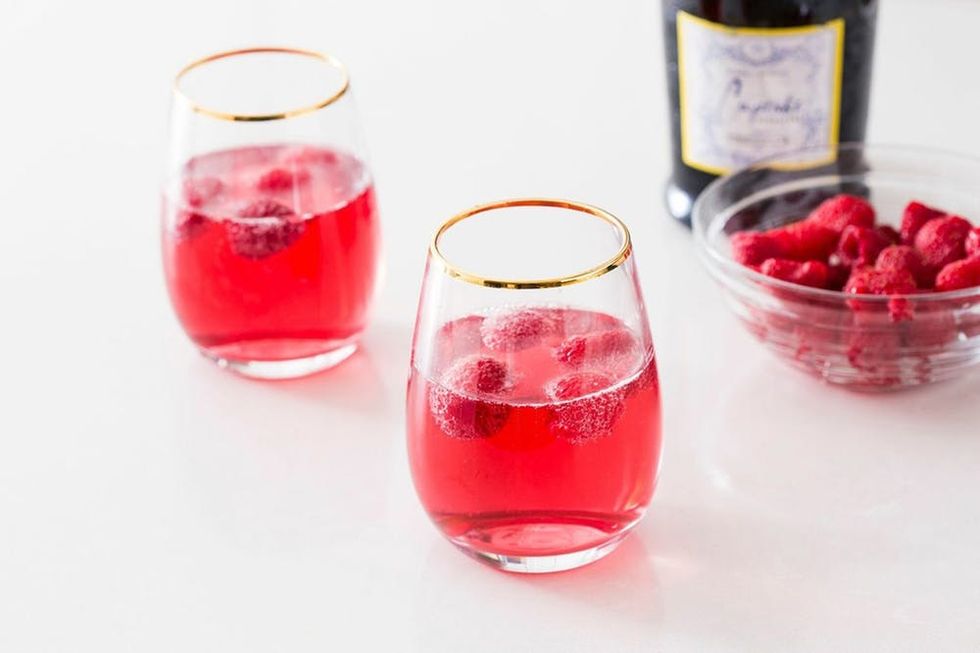 Oh la la!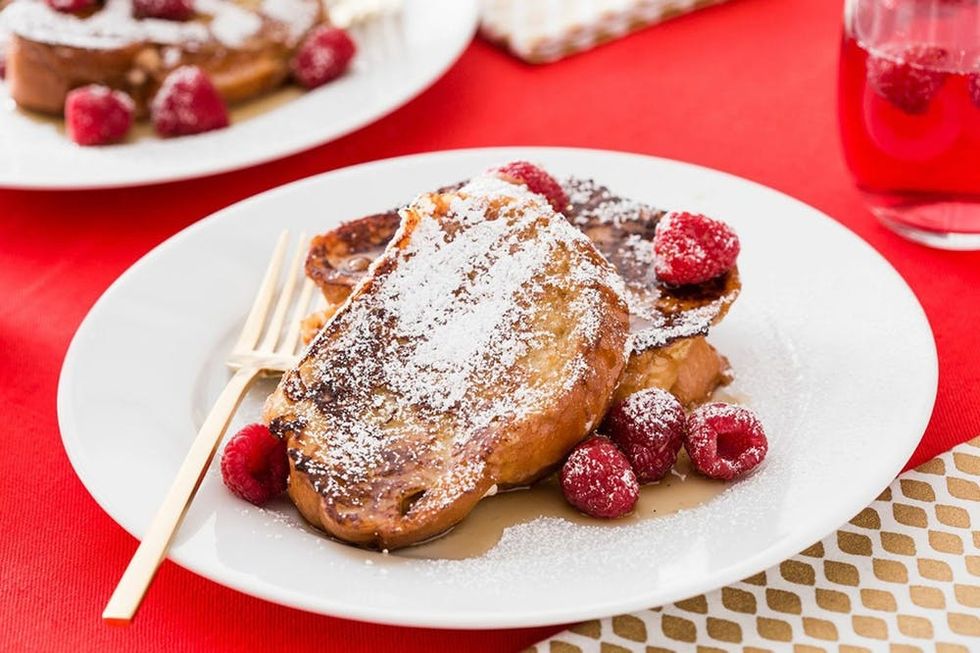 Alright, ready to put everything together for the ultimate Valentine's Day breakfast?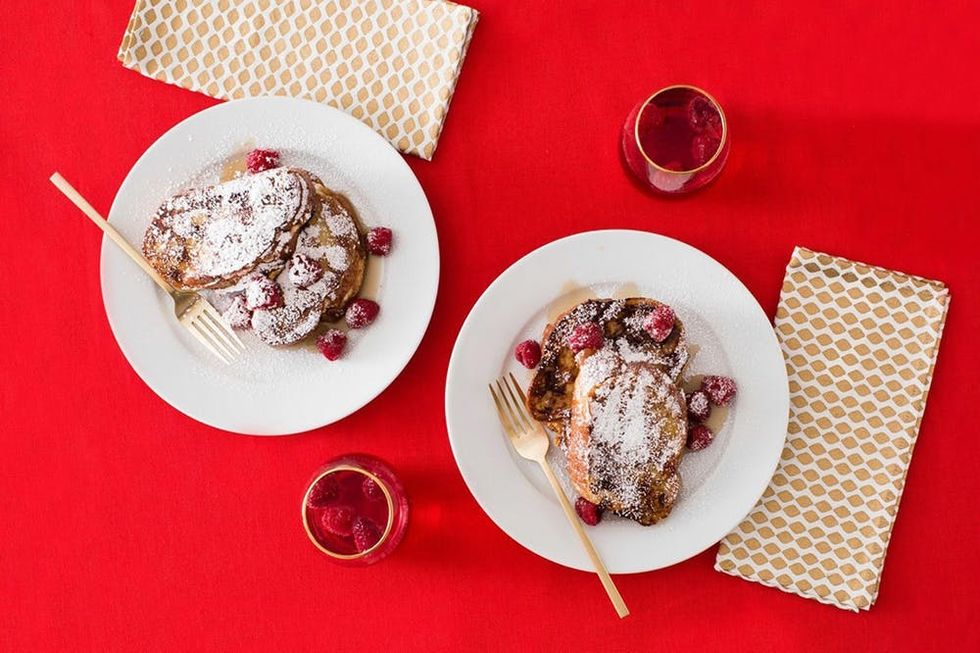 Ta-da!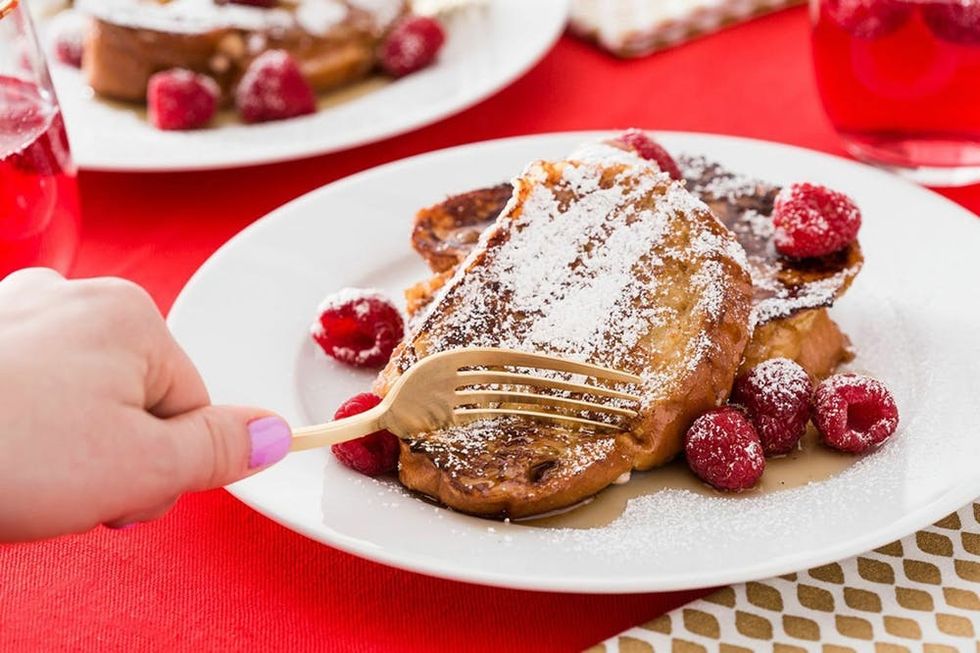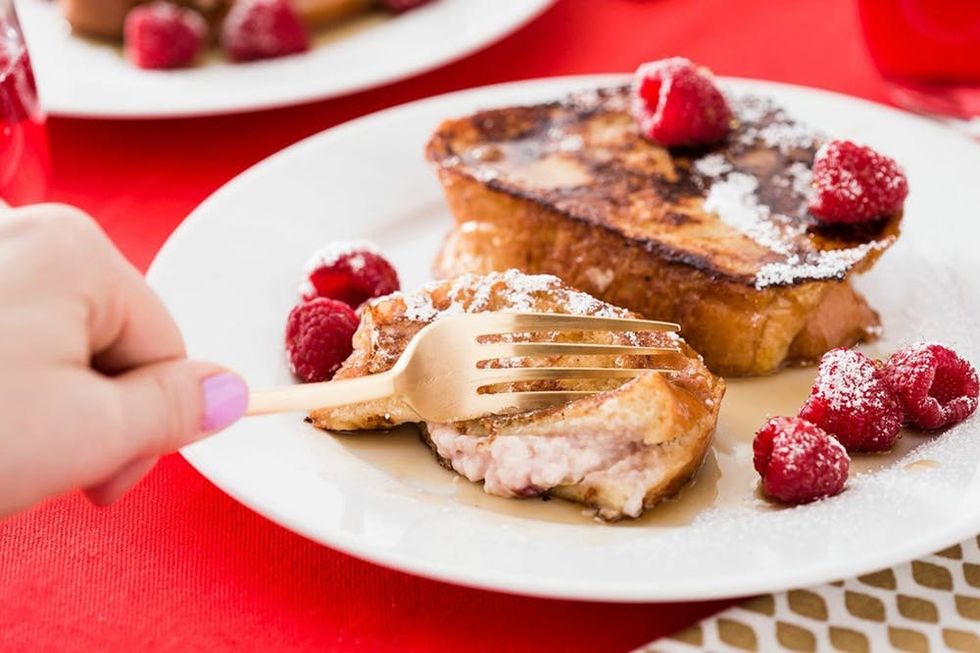 Your valentine is guaranteed to <3 this sweet homemade breakfast.
What are your favorite Valentine's Day recipes? Drop us a line on Twitter!