Prevent All the Kitchen-Related Injuries With This Glove
May 15, 2018
Welcome to our new food series called Eat It Up, where we're sharing the products — edible, kitchen tools, cookbooks, and more — that we can't stop talking about.
This heather gray glove from OXO may not look like much, but it's an absolute game changer for the kitchen-accident-prone. For less than the cost of a manicure ($13, to be exact) your fingertips are protected from the razor-sharp edges of graters, peelers, and the most menacing of all slicing implements: the mandoline. Did we mention avocado hand? This glove may help prevent injuries like that too!
---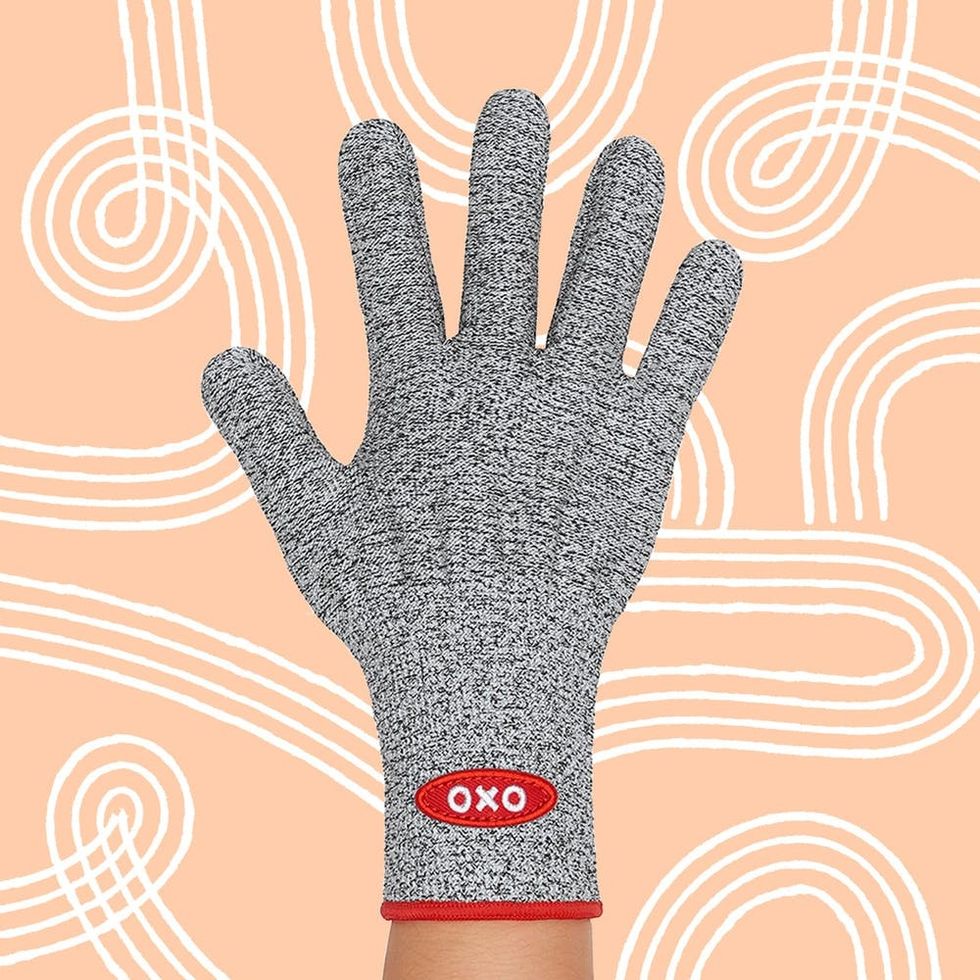 Cut-resistant, machine-washable, and flexible enough to not impede dexterity, it allows for agile slicing of cucumbers, radishes, potatoes, beets (hello, homemade beet chips!), or really anything you'd like to slice super-thin. Truly, we think it's a non-negotiable partner purchase if you're looking to invest in a mandoline. (While we're on the subject, our favorite mandoline slicer [$80] is also made by OXO; for a more budget-friendly option, consider Benriner's [$40].) The glove comes in small, medium, and large sizes and can be worn on your right or left hand. Added bonus: You can also wear it while opening boxes to keep your dainty manicure intact.
Share your culinary creations with us on Instagram @britandco.
Brit + Co may at times use affiliate links to promote products sold by others, but always offers genuine editorial recommendations.
(Photo via OXO)
Kitchen Tools and Gadgets