9 Enchanting Cities That Inspired Famous Creatives
May 16, 2018
If you've ever been in a creative rut — and really, who hasn't — the best way to dig yourself out is to escape your regular 24/7. Give yourself a break, both physical and mental, and journey to a new far-flung land or locale. If you're lucky, not only will you gloriously soak in newly produced creative juices but you might also be inspired to do your best work yet. Some of the world's most esteemed and prolific painters, writers, and photographers found their muse in places near and far, places that became central to their masterpieces and could easily inspire you too. Which of these locations that creative powerhouses adored would you find the most inspo in?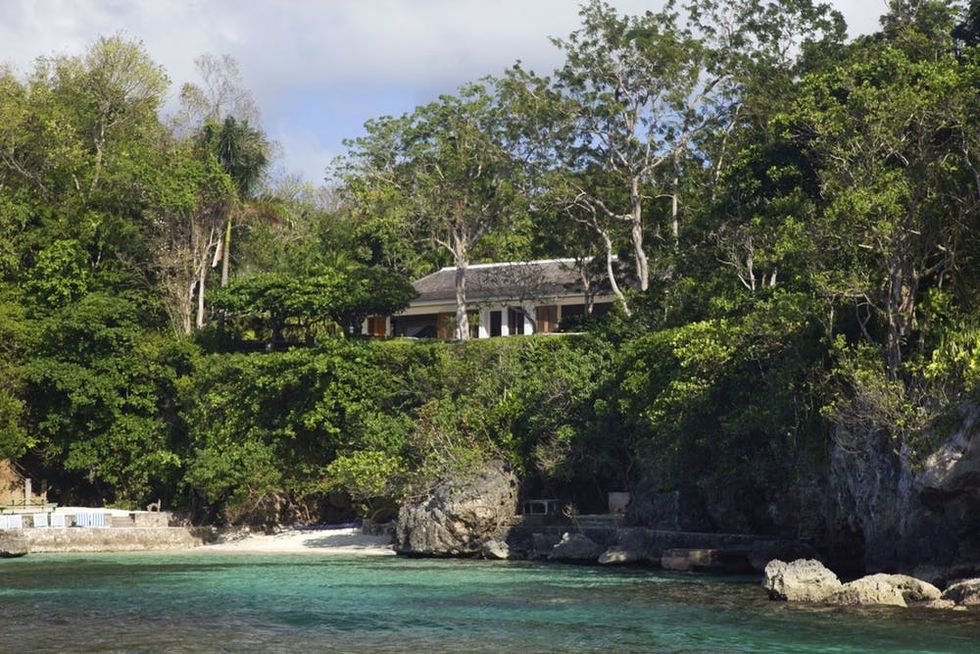 ---
1. GoldenEye, Jamaica: Ian Fleming, the author who invented Bond, James Bond, wrote all of his novels while in residence at his estate GoldenEye. Fleming found that his sanctuary had "peace and silence and cut-offness from the madding world." A perfect place to clear his head and create the most famous spy ever! The estate is now owned by record producer Chris Blackwell, where he's founded a luxury resort that anyone can visit. Throughout the years, the estate has continued to inspire; Sting wrote "Every Breath You Take" while sitting at Fleming's writing desk back in 1982, and there's been a bevy of notable guests including Grace Jones, Bono, Pierce Brosnan, Harrison Ford, Johnny Depp, and Kate Moss. (Photo via Demetrio Carrasco/Getty)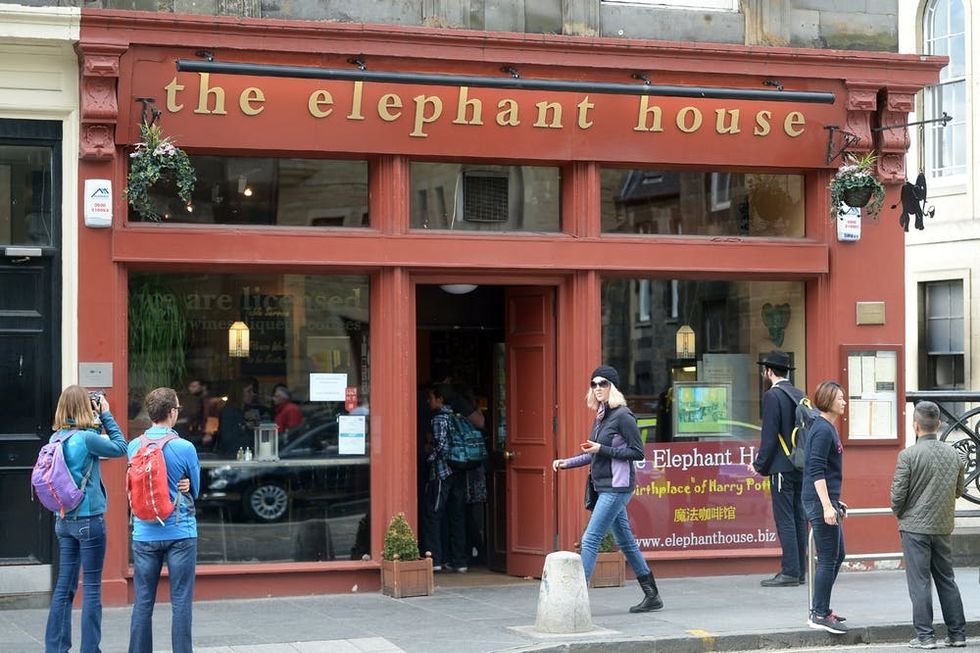 2. Edinburgh, Scotland: Head to The Elephant House, a gourmet tea and coffee shop located in the heart of Edinburgh, which is the self-proclaimed "birthplace of Harry Potter." When J.K. Rowling began creating her wizarding world, she would frequent local cafes for their peace, quiet, and coziness, and The Elephant House was one of her favorites. Grab a window seat with a view of Edinburgh Castle, and you can totally visualize the beginnings of Hogwarts. (Photo via AFP Contributor/Getty)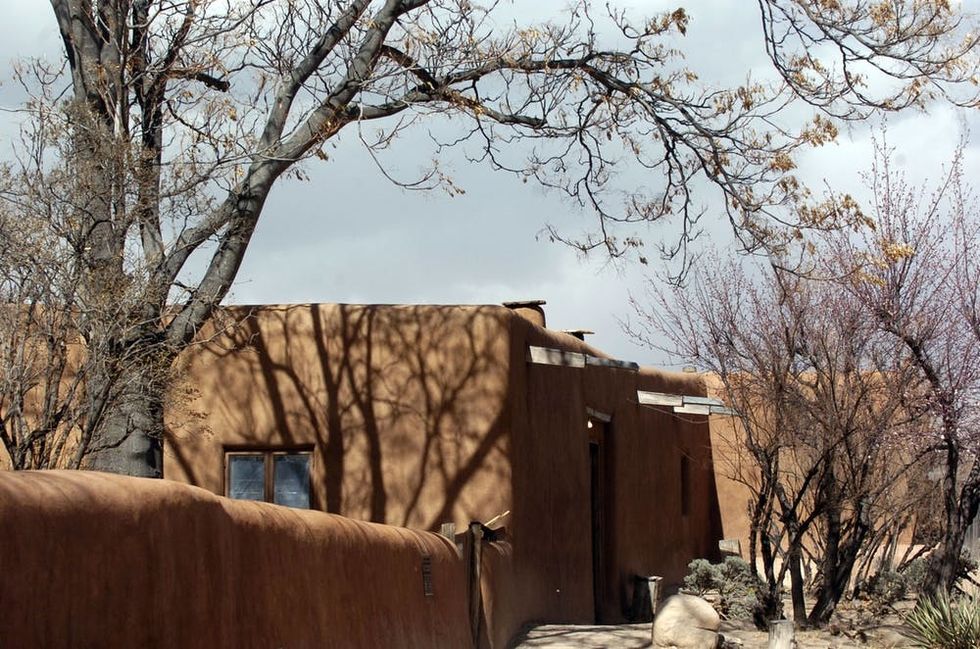 3. Abiquiu, New Mexico: Visit the home and studio of the legendary painter Georgia O' Keefe. Her sweeping 5,000- square-foot Spanish Colonial-era compound (located 60 miles northwest of Santa Fe) is open to the public so you can get a firsthand look at what inspired O'Keefe's landscapes. She often painted while looking outside her bedroom window that overlooks the Chama River Valley, and the area inspired her Cottonwood series as well as her paintings of the Abiquiu Mesa. While there take the Ghost Ranch O'Keefe landscape tour; there's also an option on horseback. Fun! (Photo via Andy Cross/Getty)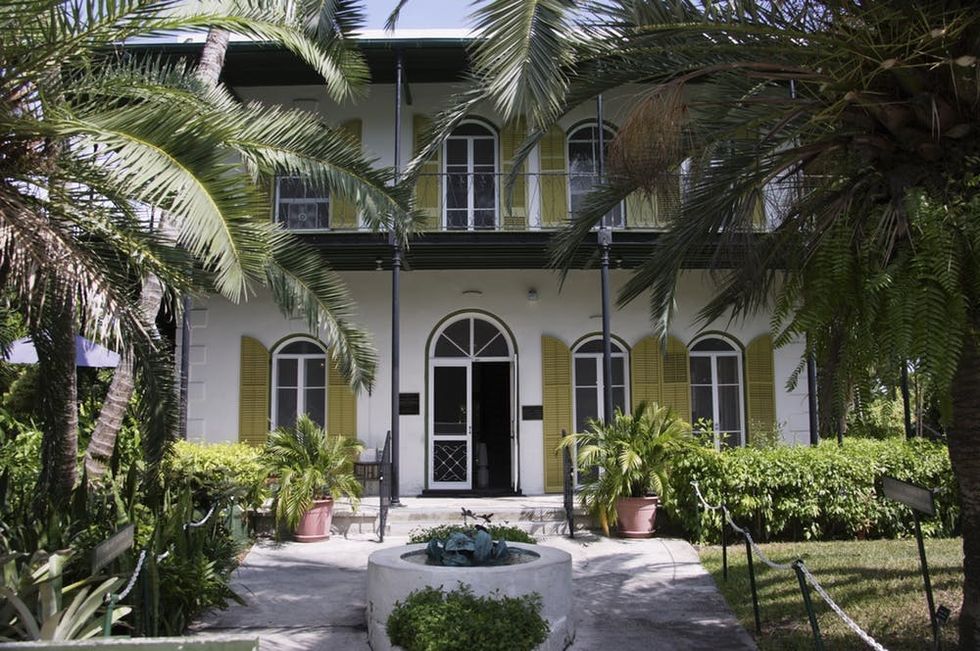 4. Key West, Florida: After spending time in Spain, Paris, and Cuba, Ernest Hemingway spent many of his most productive years in Key West. It was here that he wrote short story classics such as "The Snows of Kilimanjaro" and "The Short Happy Life of Francis Macomber" as well as his novel To Have And Have Not and the nonfiction work Green Hills of Africa. The classic home is now the Ernest Hemingway Home and Museum, where anyone can visit to channel those writer vibes. You also can meet the adorable six- and seven-toed cats who reside there that are descendants of Hemingway's cats. (Photo via Altredo Travel/Getty)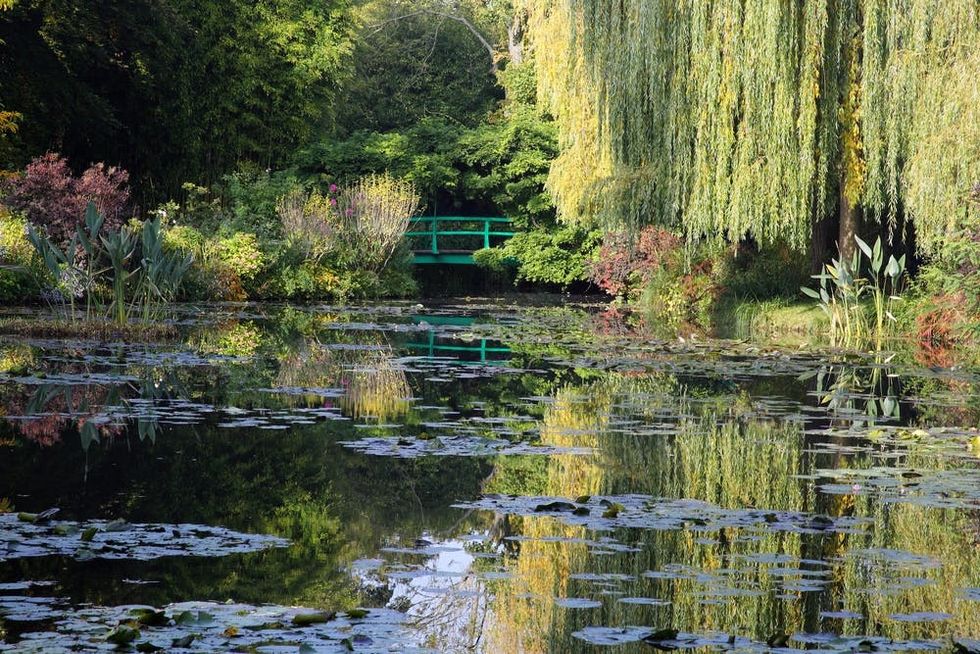 5. Giverny, France: Once you step onto the grounds of Clos Normand, you'll feel like you walked right into an artistic masterpiece hanging at the Musée d'Orsay. The flowering beds of Claude Monet's Garden in Giverny and the awe-inspiring water garden are known worldwide for being the subject of some of Monet's most important works, such as his series of water lily paintings and lily pond bridge pieces. His home and private gardens are about 50 miles from Paris and are open to the public. (Photo via Rosemary Calvert/Getty)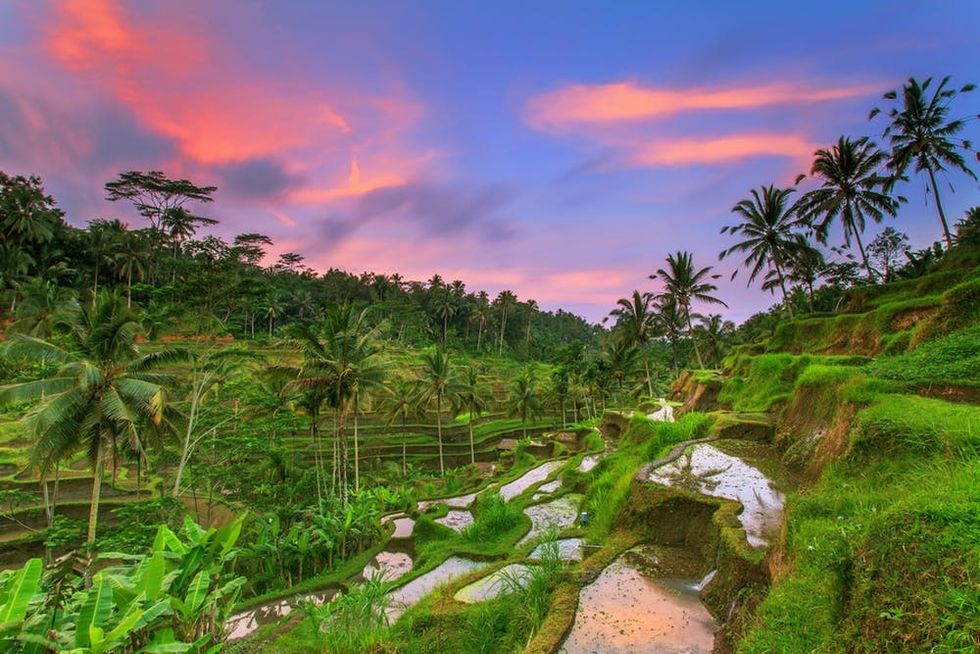 6. Ubud, Bali: After eating in Italy and praying in India, author Elizabeth Gilbert found love in Bali (spoiler alert: she has since split with the man she met there). It's hard to not fall in love with the Indonesian island filled with beauty, peace, and ceremony, and it's a cinch to find inspiration there. While in Ubud, the cultural center of the island, take a few yoga classes, eat roast suckling pig, and maybe even find your own healer. Who knows, you could find love too (or reignite an old one). (Photo via Helminadia/Getty)
7. Yosemite, California: Author and naturalist John Muir fell so deeply in love with Yosemite that he not only helped draw up its boundaries, wrote the articles that led to it becoming a National Park, and co-founded the Sierra Club to help protect it, but he also used it as fodder for his books. His debut novel, First Summer in the Sierra, was written from the small cabin he built near Yosemite Falls Trail. Photographer Ansel Adams was transformed from his first visit to Yosemite. He returned every year until his death to spend time, explore, and to photograph the grand wilderness. Both men's work is so closely tied to Yosemite, it's hard to think of one without the other. (Photo via Getty)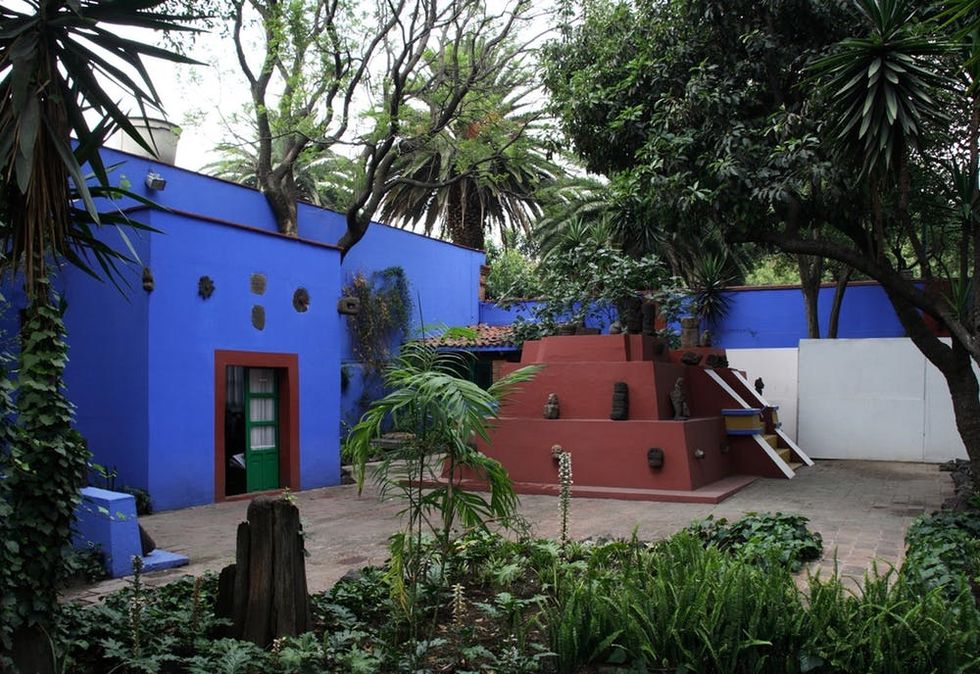 8. Mexico City, Mexico: Mexico's capital was home to power couple Frida Kahlo and Diego Rivera, who had successful painting careers independently and a tumultuous relationship together. Their art is synonymous with the city, and to get a sense of their lives, you can visit Kahlo's home, Casa Azul, now a museum, as well as their side-by-side but connected studios, Museo Casa Estudio Diego Rivera y Frida Kahlo. In the '50s, Mexico City was also a draw for a number of Beat generation writers like Jack Kerouac, William Burroughs, and Allen Ginsberg. Kerouac has two novels inspired by his time there, Mexico City Blues and Tristessa. Burroughs moved to Mexico City in 1949 to escape drug charges in New Orleans and later accidentally shot and killed his wife in a game of William Tell gone wrong (which he credits for launching his writing career). There is still plenty of inspiration to be found in the city through the burgeoning food, art, and design scenes (Mexico City has been designated as the World Design Capital for 2018). (Photo via David Bank/Getty)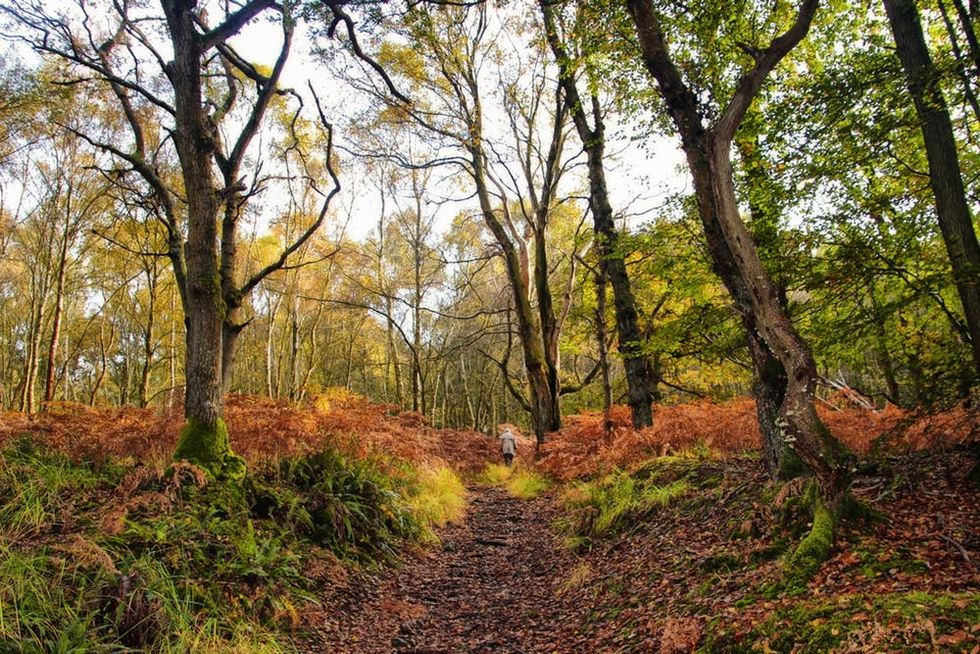 9. Ashdown Forest, England:Ashdown Forest is the real-life incarnation of 100 Acre Woods, the home to Piglet, Eeyore, Tigger, Kanga, Roo, and Winnie-the-Pooh. Author A. A. Milne's home (where he lived with his son Christopher Robin) was a short distance from sprawling Ashdown Forest in East Sussex. There you can throw a poohstick off the bridge, visit Eeyore's "gloomy place," and see the land that inspired Winnie-the-Pooh's illustrator E.H. Shepard. (Photo via Getty)
Which inspirational location would you most like to visit? Let us know @BritandCo and tag us on Instagram.
Sunny Chanel
Sunny Chanel is a freelance writer as well as the founder of the whimsical site Wonder and Company. When this proud San Franciscan isn't writing, working on her fixer-upper or doing crafts, she is playing dress up with daughter and planning her next trip to Disneyland.
Travel