Learn How to Draw Florals in our New Online Class with Peggy Dean
Jul 17, 2017
With all those summer florals in bloom, now's a great time to learn how to draw some of your favorite flowers and plants using a super easy technique — line drawing! Illustrator and award-winning instructor Peggy Dean is here to teach you botanical art. In her Brit + Co class, Intro To Floral Illustration, you're going to learn her techniques on how to draw flowers and plants.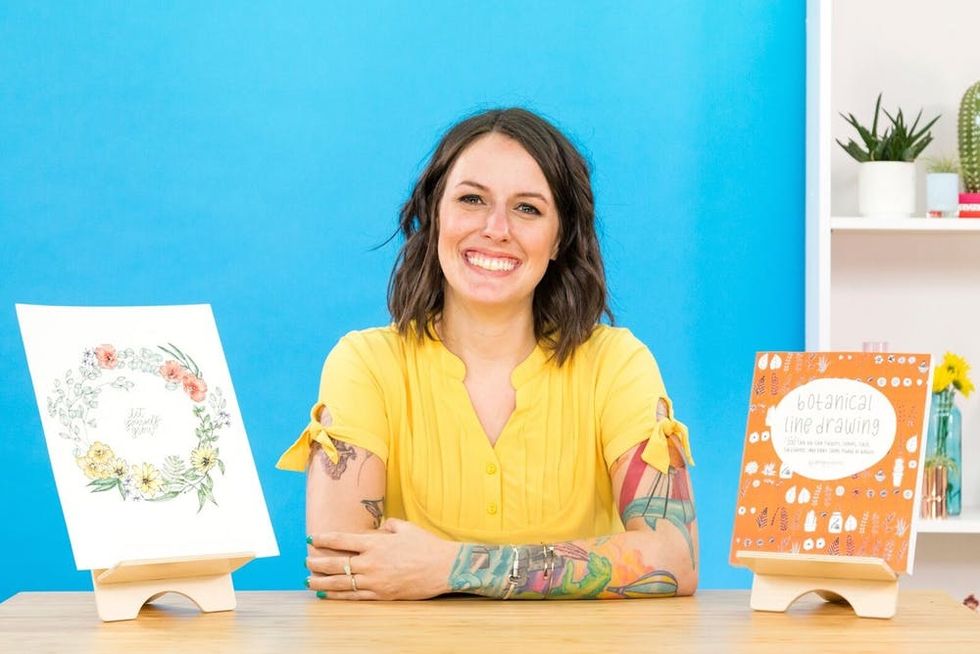 ---
You'll start with basic pen drawing techniques. Then, Peggy will show you how to use colored pencils and brush pens to bring your florals to life by adding a pop of color.
Want more line drawing resources? Buy Peggy's book, Botanical Line Drawing: 200 Step-by-Step Flowers, Leaves, Cacti, Succulents, and Other Items Found in Nature, along with your class today!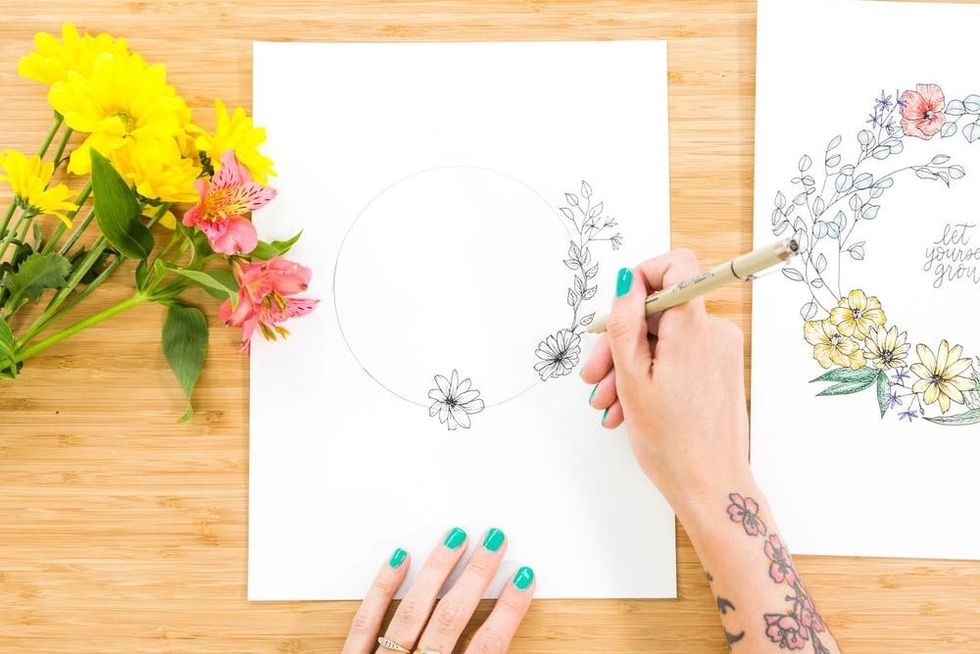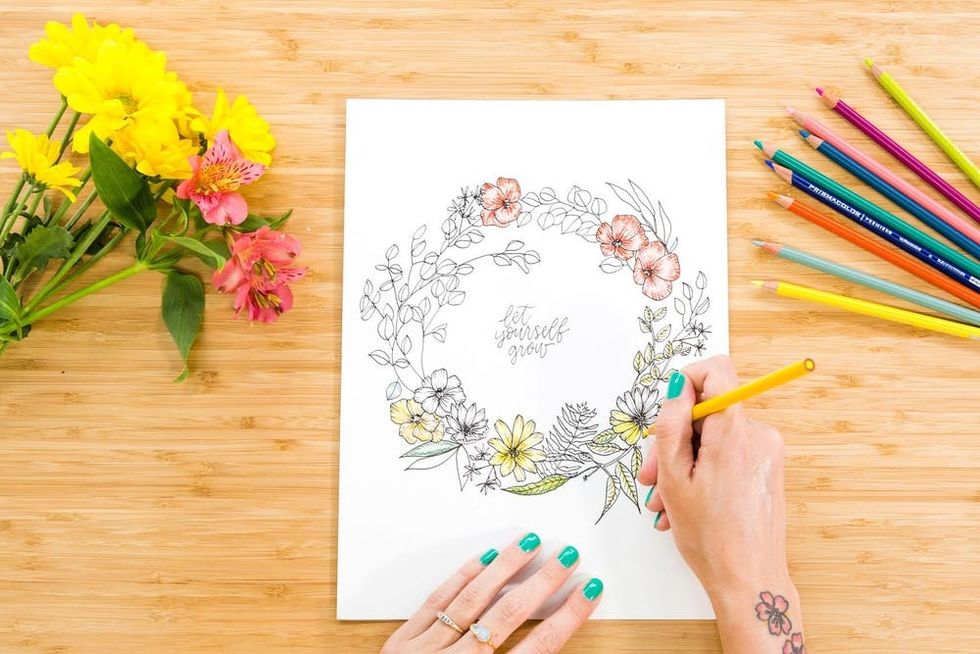 By the end of this class, you'll have a beautiful floral wreath with a personal hand-lettered message inside. You'll walk away from this class knowing how to:
Take real-life botanicals and outline them as a flat illustration on paper.
Use colored pencils and brush pens to add a pop of color to your botanical art.
Blend colors to add a watercolor effect into your design using brush pens.
And no need to rush as you practice your skills. Once you enroll in the class, it's yours forever and on-demand whenever you need to spruce up your technique. See what I did there?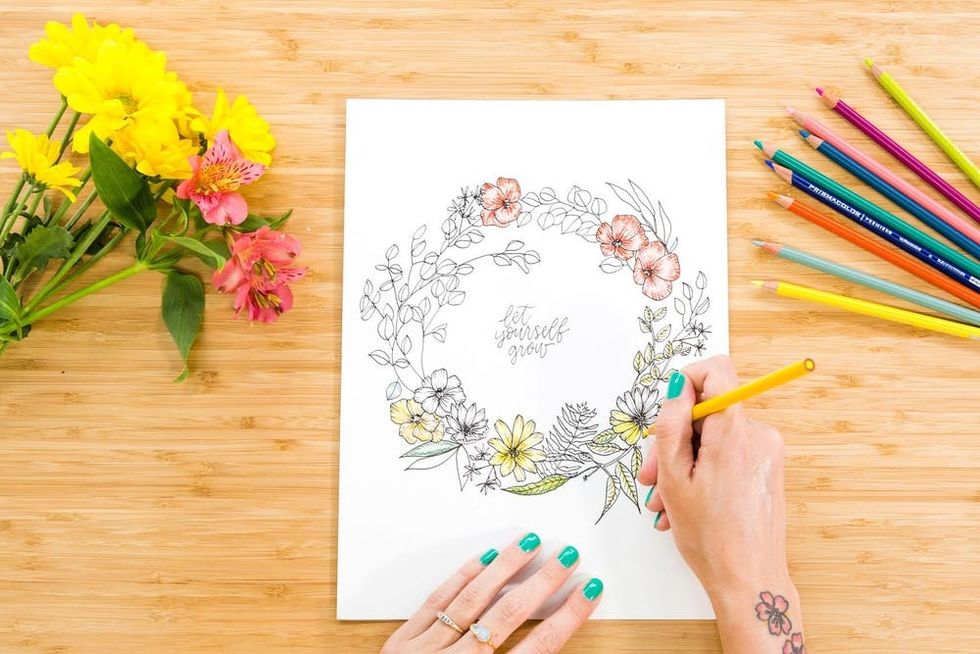 Intro To Floral Illustration is a 64-minute class that includes access to eight lessons and a 13-page course workbook that she created exclusively for this class.
Need some ideas for your new botanical lines drawing skills? Well, that's easy! You can spruce up your journal, a scrapbook, or simply a hand lettered design.
So what are you waiting for? Enroll in Intro To Floral Illustration with Peggy Dean today!
Sarah Vogt
Sarah is an amateur photographer and travel blogger living in beautiful San Francisco. Here at Brit + Co, she helps head up marketing and online classes. When she's not working, you'll most likely find her dreaming up her next adventure. Follow along on her blog,
Let's Go Places
, where she shares stories, travel tips and photos from all the beautiful places she's explored.
Online Classes