New Trend: 5 Must-Haves for Your Next Weeknight Shindig
Sep 03, 2015
Looking for a reason to throw a party but don't have any weddings, birthdays or holidays coming up? Well, we believe there's no wrong time to throw a shindig. Any day, any time — we're totally down. In fact, in the same vein as random holidays like "Talk Like a Pirate Day," we think you can come up with nearly ANY reason to put together an irresistible fête. With that said, here are a few very serious and somewhat preposterous reasons to throw a party in the middle of the week.
---
Your bestie got a promotion.
Because it's International Square Dancing Month!
You scored a bottle of watermelon vodka from the freebie table at your office.
Your pattern-loving BFF finally figured out how to wear leopard print and polka dots at the same time.
Your neighbors are out of town.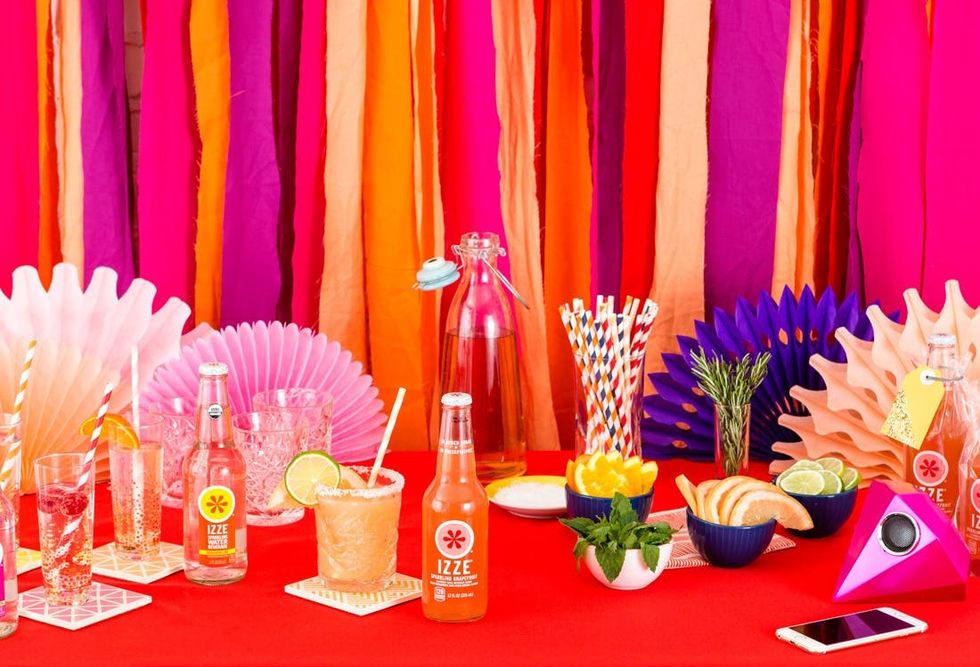 The point is, there are plenty of reasons to celebrate on the daily. That's why we've teamed up with our friends at IZZE to turn every night into #FriendsdayNight! Because who needs a "real" reason to party with their BFFs?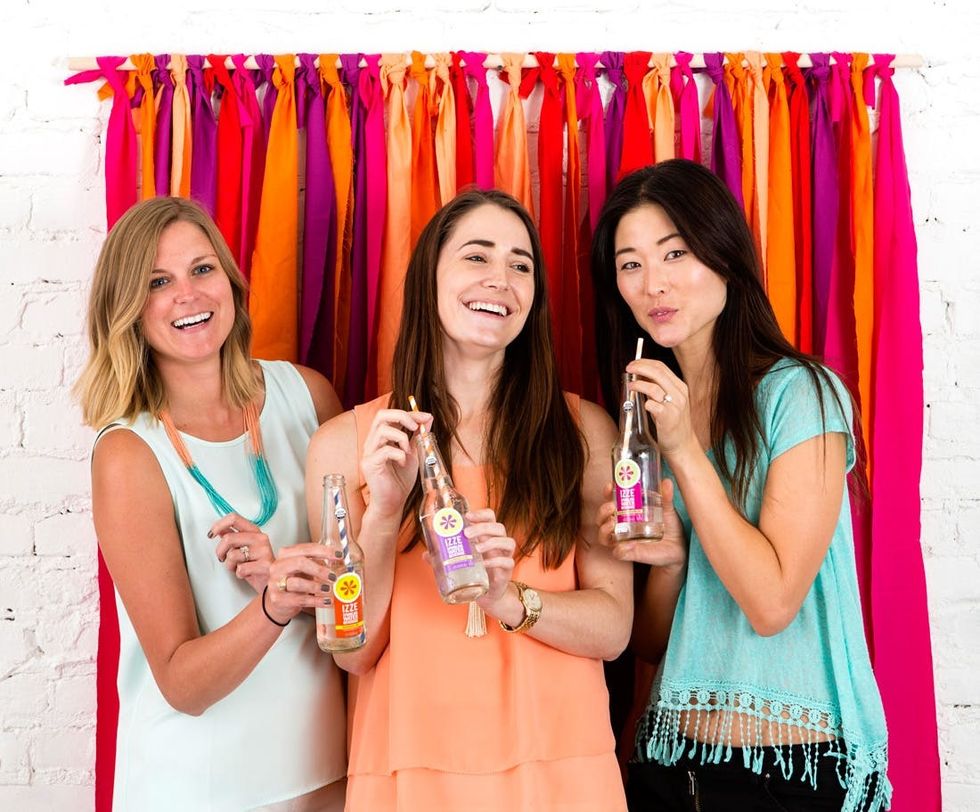 Whether you're creating a backdrop for your cocktail bar, dessert table or photo booth, this is the easiest way to add a riot of color to any scene in a matter of minutes.
1. Set the Scene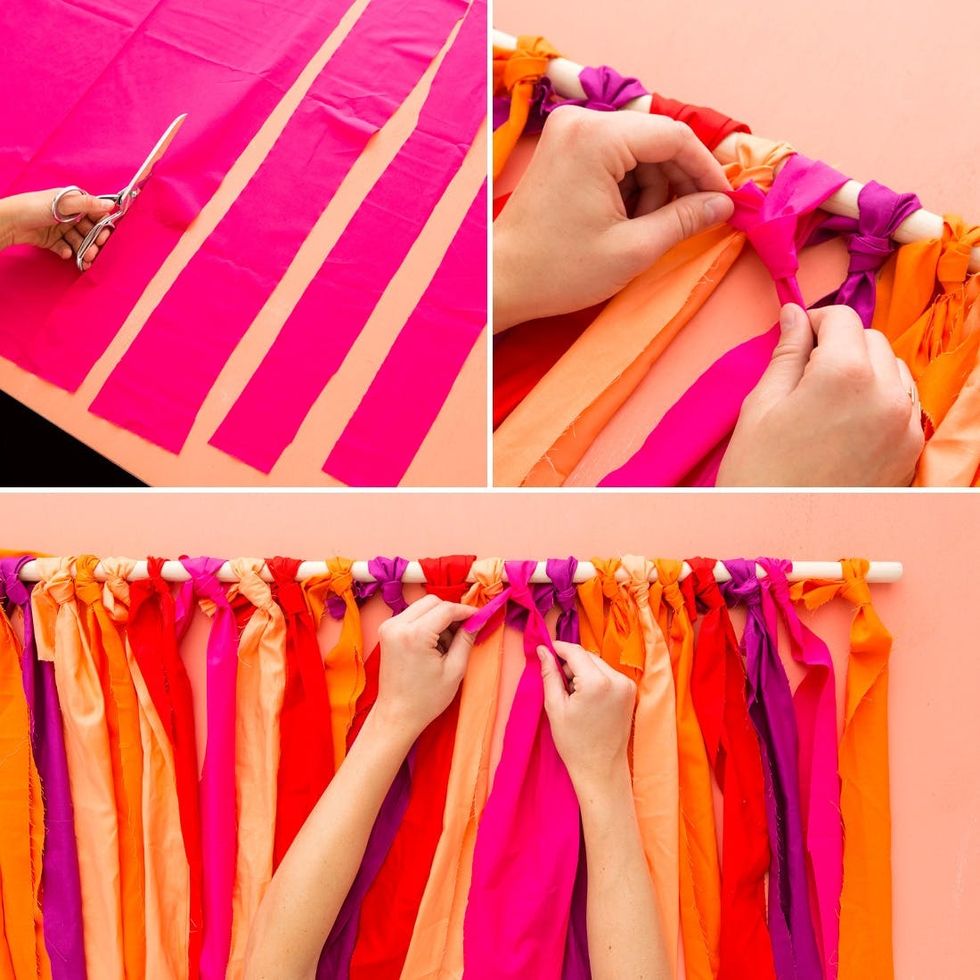 Here's how it's done: Choose a color scheme that suits your party. Get a few yards of fabric in a range of colors — we got two 3 x 6-foot pieces in five different colors. Cut or tear into strips that are 2-4 inches wide. Tie onto a dowel or curtain rod. You're almost done!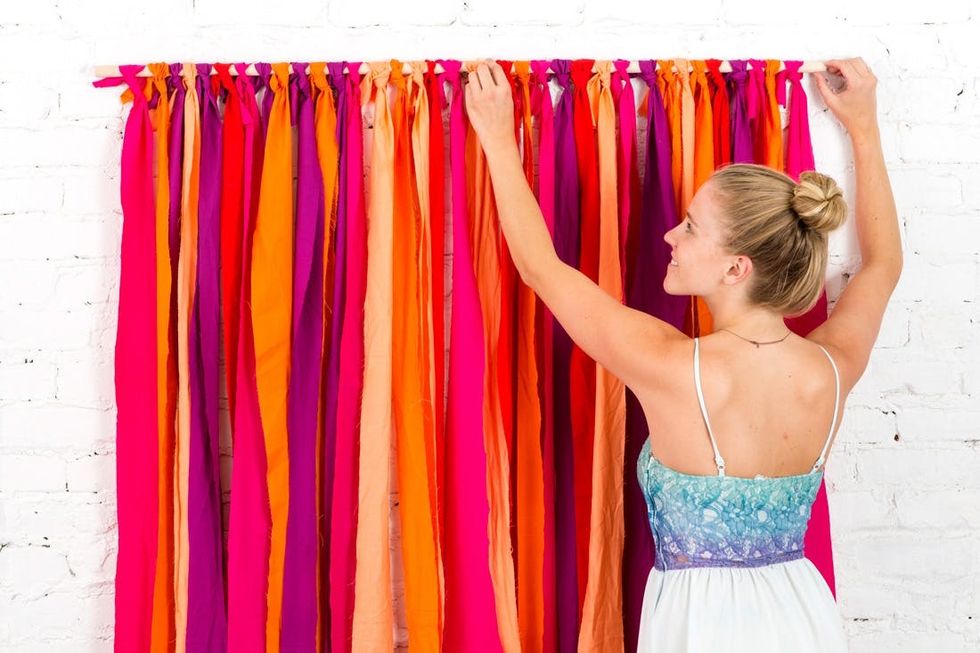 Use fishing line or nails to hang on the wall, and you're just about ready for your close-up.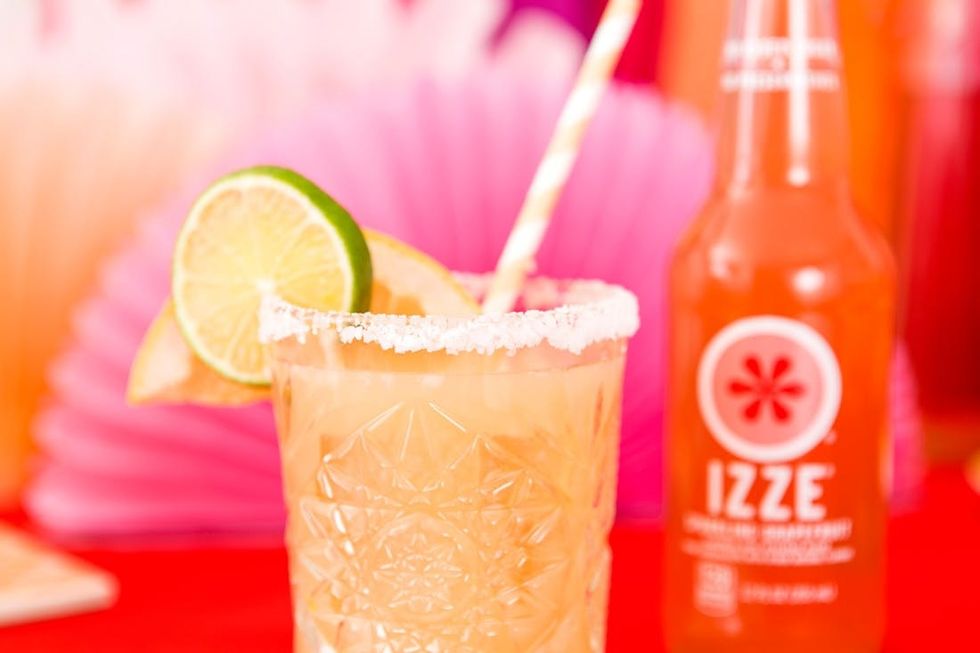 Next up, it's time to create a signature cocktail. We created a four-step hack on a classic Paloma cocktail by mixing IZZE Sparkling Grapefruit with tequila, lime juice and a little bit of salt!
2. DIY Paloma Cocktails FTW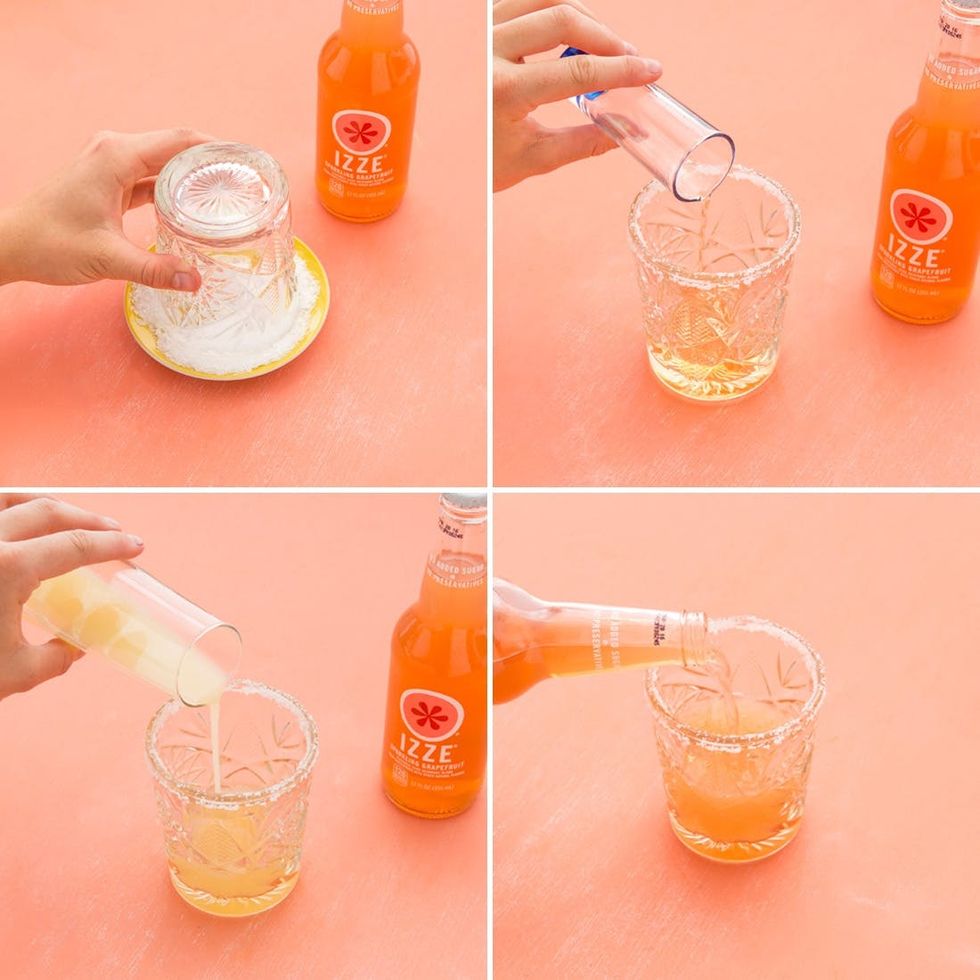 First, dip the rim of your glass in lime juice, water or a thinned-out simple syrup. Then dip it into your margarita salt. Next, add in a shot of tequila. Then a tablespoon of lime juice. Finish it off by filling your glass with IZZE Sparkling Grapefruit — this replaces the grapefruit juice, sugar and sparkling water in a traditional Paloma recipe.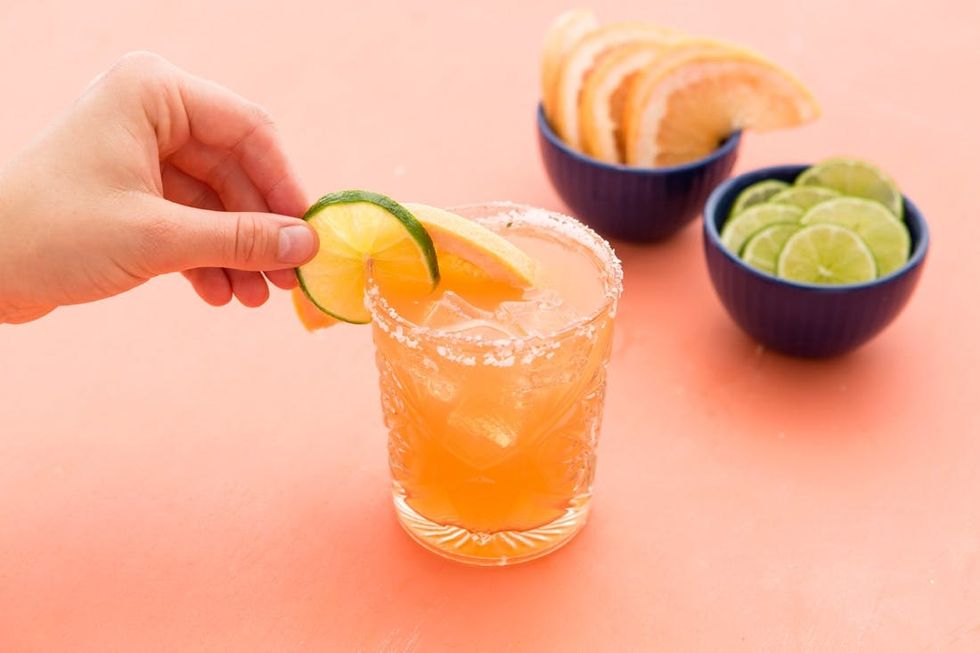 Top it off with lime, lemon or grapefruit garnishes.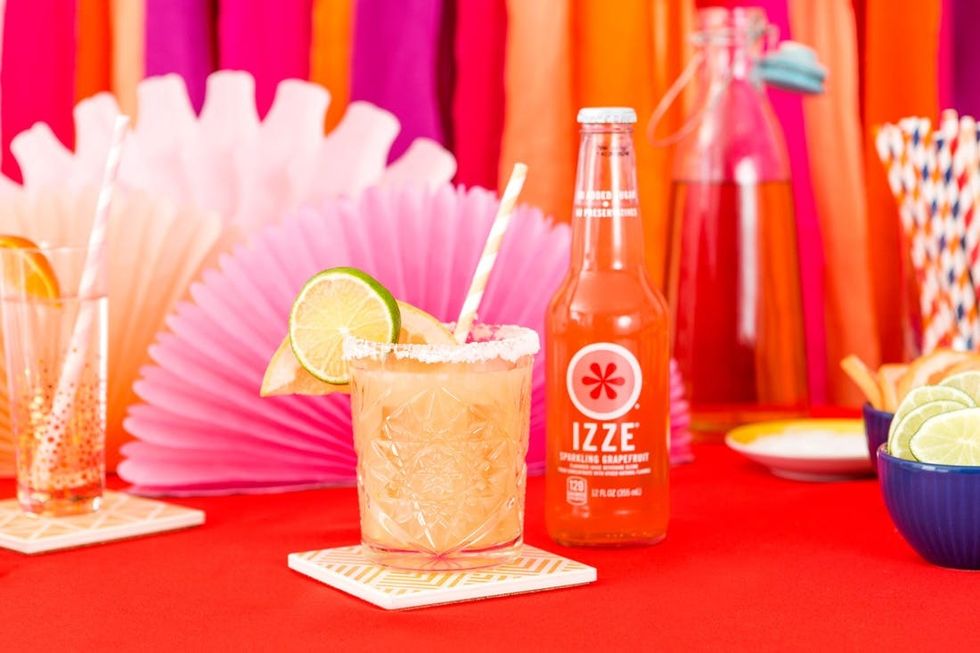 Though we can't speak to the health benefits of tequila, we can tell you that all IZZE Sparkling Juices are made with 70% fruit juice and do not include added sugars, preservatives or caffeine. So, you can feel good about your sparkling sipper! ;) Cheers!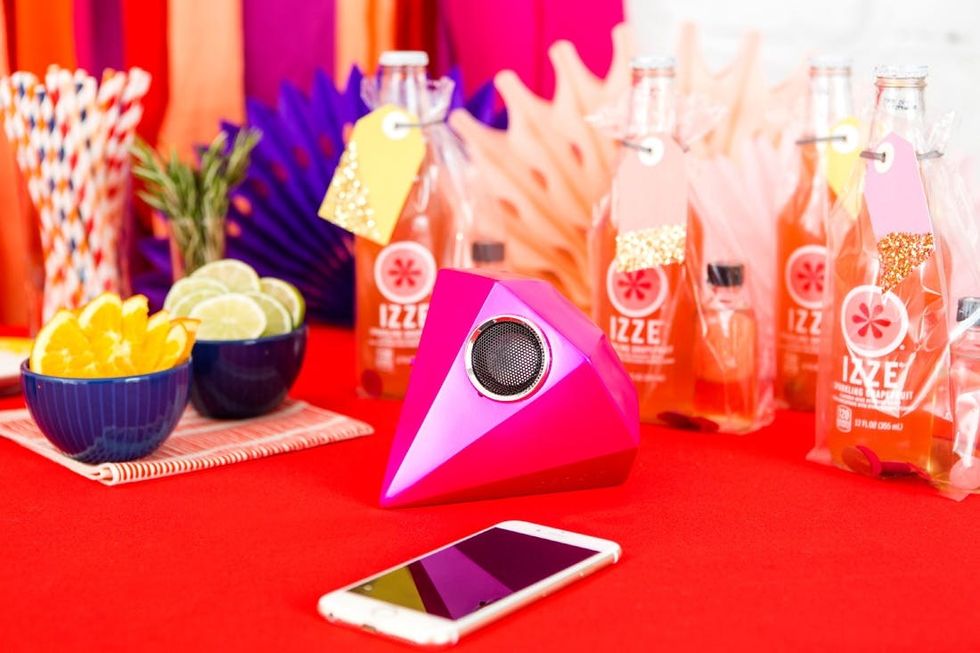 Giant Gem Speaker
? Get it in the
B+C Shop
!
3. Play on, Playa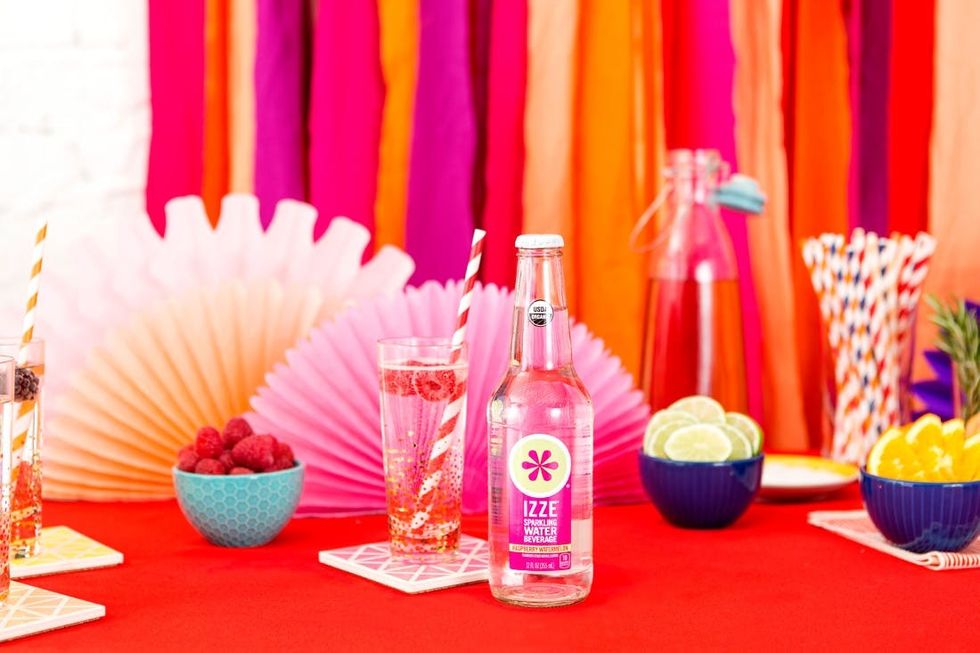 And if you don't have Spotify (get on it!), here is the track listing:
1. Ce Jeu — Yelle
2. Lights — Ellie Goulding
3. Drunk in Love — Beyoncé, Jay-Z
4. Rich Girls — The Virgins
5. I Feel It All — Feist
6. Up Up & Away — Kid Cudi
7. Little Secrets — Passion Pit
8. Burning — The Whitest Boy Alive
9. No Scrubs — TLC
10. Night by Night — Chromeo
11. Dancing On My Own — Robyn
12. Bad Girls — M.I.A.
13. Family Affair — Mary J. Blige
14. Only Girl (in the World) — Rihanna
15. Express Yourself — Madonna
16. Fancy — Iggy Azalea, Charli XCX
17. Womanizer — Britney Spears
18. I Love It — Icona Pop, Charli XCX
Don't forget to stay hydrated, especially if you're cocktail-ing it up on a weeknight. IZZE Sparkling Water is the latest quench-thirsty refreshment to hit the hydration scene. Forget a boring solo cup of tap water or tumbler of soda water — these bold-flavored bottles of non-boozy bubbly come in Blackberry Pear, Mandarin Lime and Raspberry Watermelon.
4. Stay Hydrated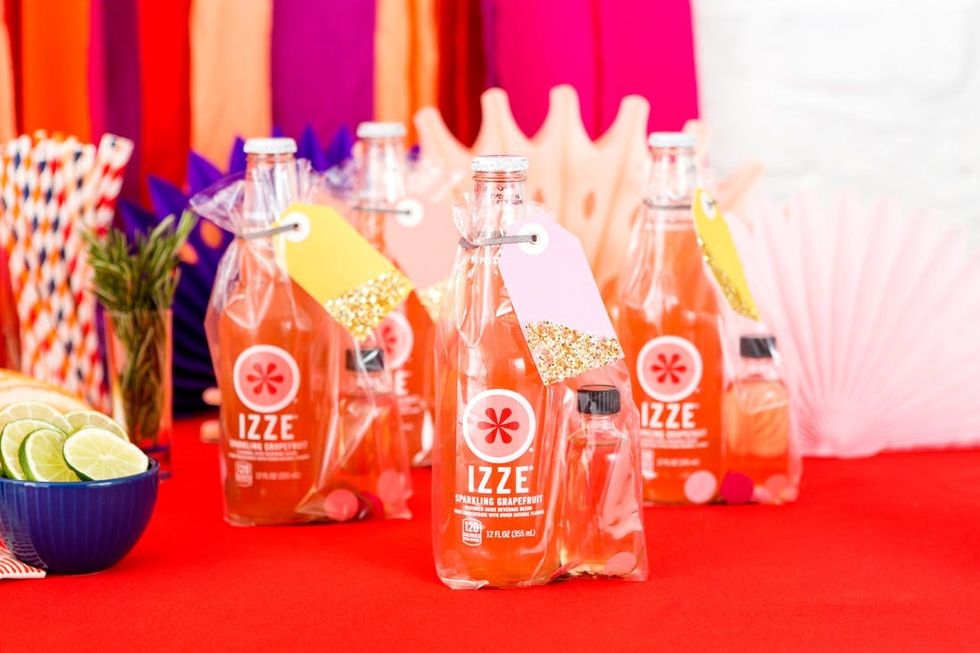 And finally, send your guests home with one last cocktail, or one to sip on tomorrow! We packaged up itty bitty bottles of Paloma Basel Tequila, threw in a bottle of IZZE Sparkling Grapefruit and filled with confetti. Use cello bags to keep everything together and tie off with DIY glitter-dipped gift tags. Done and done.
5. Nightcap Goodie Bags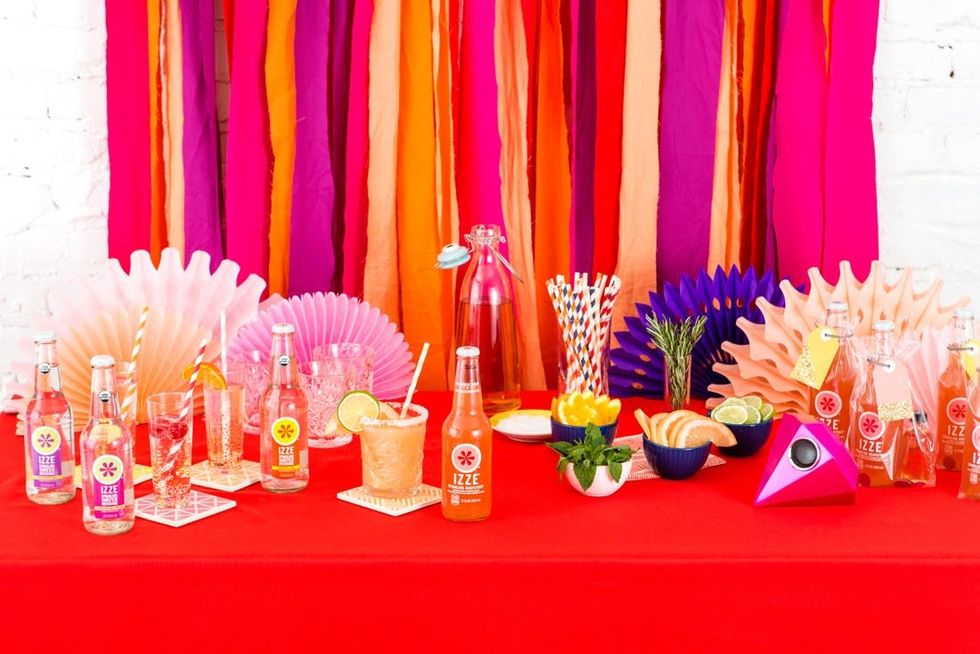 What reason would you use to throw a weeknight party? Share your ideas in the comments!
Anjelika Temple
As Co-Founder and Chief Creative Officer of Brit + Co, Anjelika Temple brings her voracious consumption of all things creative and colorful to DIY projects, geeky gadgetry finds and more. When she's not DIY-ing her heart out, you'll find her throwing dinner parties with friends or adventuring with her husband David, their daughters Anokhi and Indira, and their silly dog Turkey.
DIY Recipes