Learn iPad Lettering in the Procreate App with Molly Jacques
Jun 20, 2017
Have you been practicing hand lettering for a while but it's STILL not coming out the way you want it? Try doing it on your iPad instead! Enroll in our Intro To iPad Lettering online class taught by Molly Jacques today!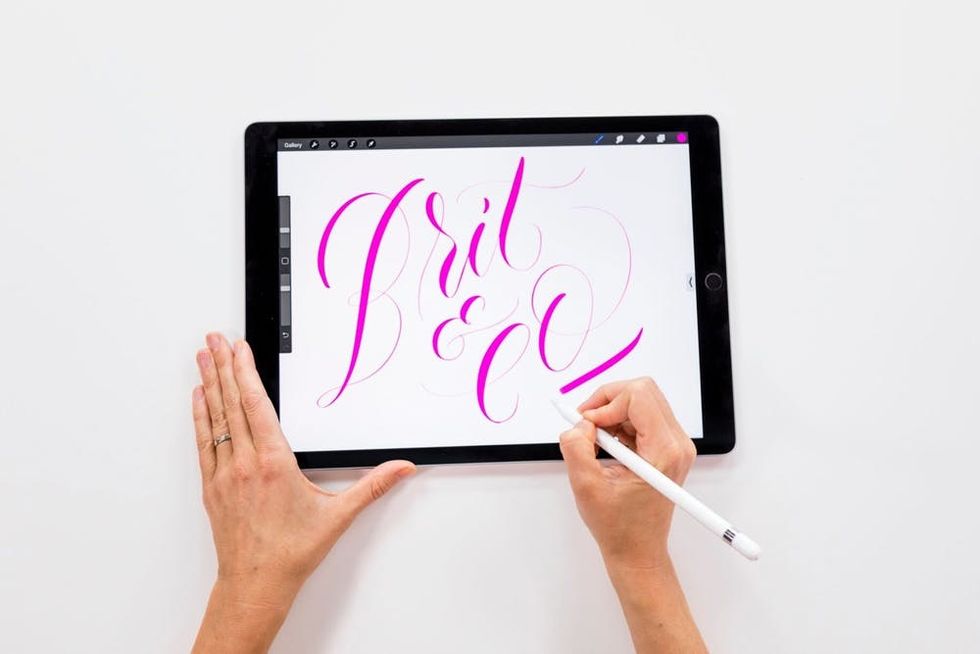 ---
You've probably already seen all kinds of iPad lettering designs pop up on Instagram. It's an art form that's super popular right now. The perks are that by going digital, it helps you save a TON of time practicing your lettering skills because mistakes can be easily undone with a click of a button. And with the Procreate app, you'll also have more control over how your lettering turns out. Wins all around!
So what supplies do you need to take the class? Molly used the following for the class:
Have questions? Check out the classes FAQ page for more details on supplies.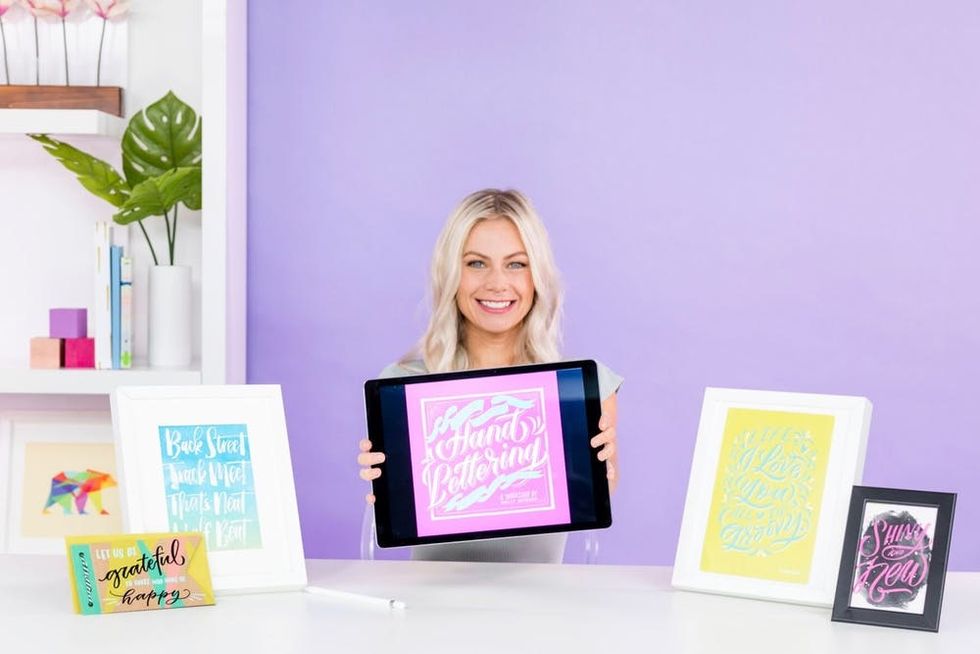 In our online class, Intro To iPad Lettering, you'll learn how to use the Procreate interface to create all kinds of hand-lettered designs on your tablet. Your final project will be a digital lettering design overlay on a photo of your choice. You're gonna love sharing all the fun designs you come up with on Instagram!
By the end of this class, you'll know how to:
Work your way through the Procreate app using various tools and brushes.
Use pre-designed lettering guides to help you practice your lettering skills.
Upload new brushes into the app and create your own custom brush.
Use shortcuts to make designing in the Procreate app super easy.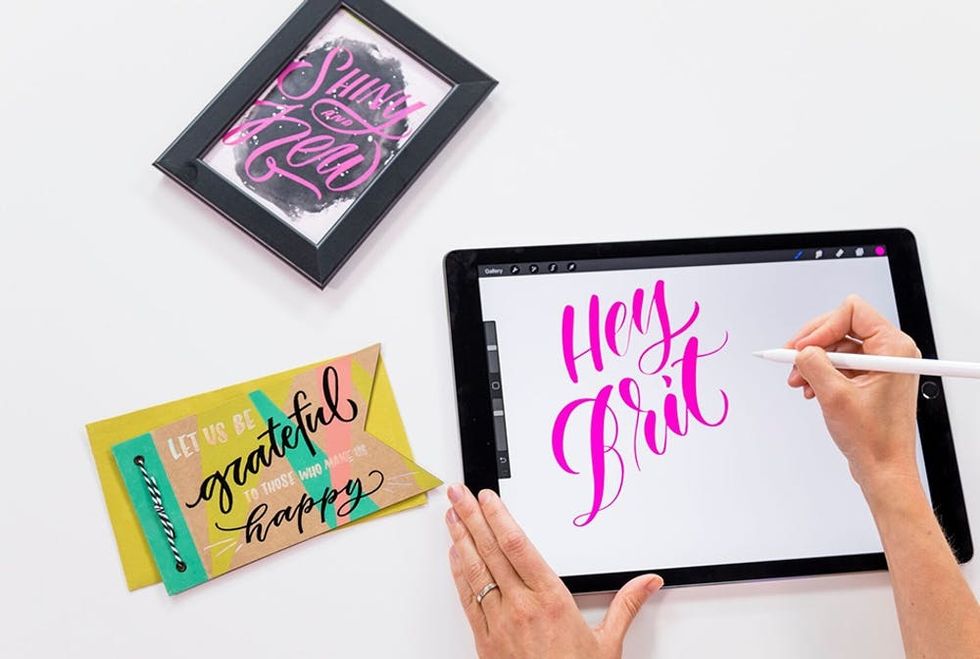 On top of the pre-made brushes that come with Procreate, Molly has also created a custom Procreate brush that you can upload and use while practicing your new skills.
Need a quick class overview? Check out what you'll be making in the class above. Then, head over to Molly's Instagram for even more inspo.
Give in to your FOMO. ENROLL in our Intro To iPad Lettering class with Molly Jacques today!
Sarah Vogt
Sarah is an amateur photographer and travel blogger living in beautiful San Francisco. Here at Brit + Co, she helps head up marketing and online classes. When she's not working, you'll most likely find her dreaming up her next adventure. Follow along on her blog,
Let's Go Places
, where she shares stories, travel tips and photos from all the beautiful places she's explored.
Online Classes