Making the Most of Medium-Length Hairstyles
Feb 26, 2016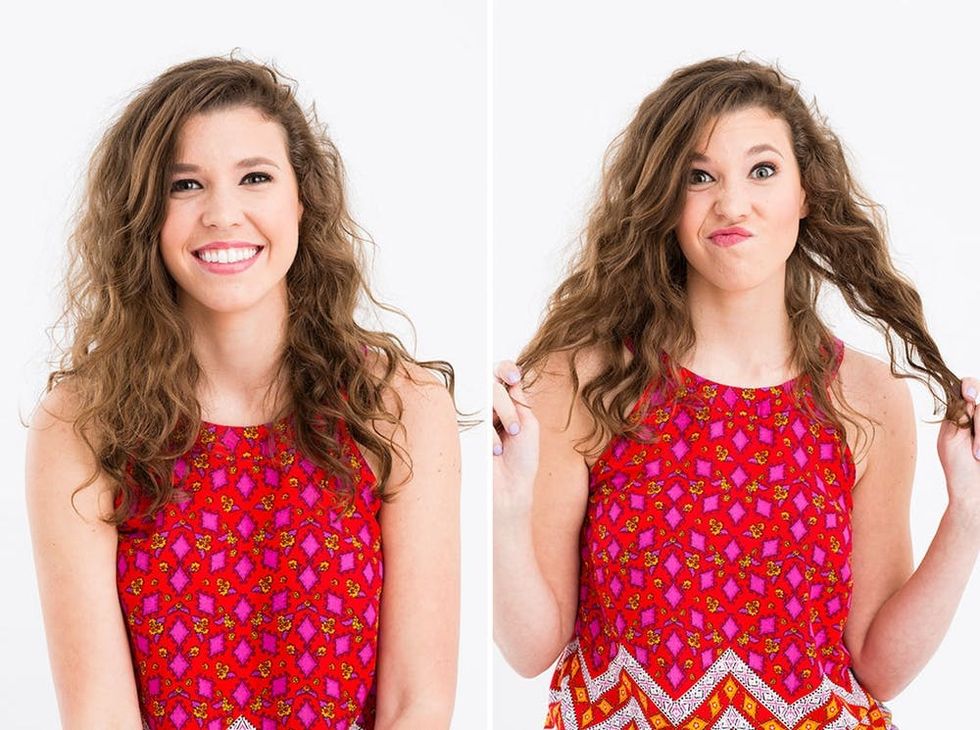 Gather round, medium-length hairstyle ladies. You will know what I mean when I say that I have a love-hate relationship with my hairstyle right now. Love, because it took so long and so much TLC to get my hair to the length that it is right now. I was growing out bangs, so, you feel me. It. Took. Years. Hate because, even though my hair has never been this long and healthy, I would still like to grow my hair just a few inches longer, like some of my favorite celebs who have medium-length hair. So, if you are in the same place that I am, you will love these tips for living with the hair that you have for now.
---
1. Get the right tools.
Word. If you are still using that skinny curling iron from your short-haired days, you are missing out on the fuller barrel curls you could finally be sporting. Trade in your iron for a thick-barrelled one at least 1-1/2″ round. Curl toward the back, away from your face, for the most flattering, loose-curl look. Soft, loose curls look the freshest. To achieve the casually romantic look, ask your stylist for graduated layers. Armed with a barreled curling iron, you can make curls yourself. Begin by making spirals from the root of the hair and winding slowly down. The smaller the sections, the more dimension you'll get in your final hairstyle. But if you find you are creating curls that look too tight, separate hair into larger sections.
2. Use the right products.
It's always good to prep your hair with something to lift your roots for volume, like dry shampoo if you need it, or a defrizzing heat protector if you already have volume but need more shine. Disperse product through your hair using your fingers. Style as you wish. When you are finished, shake your curls out and run your fingers through your strands of hair to loosen and separate the curls. Add a serum to the ends of your hair to make the waves more piece-y.
3. Get the right cut.
If you are still growing out bangs, layers can help. They retain length in back, while the front of your hair catches up. This is a great cut to get past the awkward, growing out phase. If you are pretty happy with the length you are at, but want to eliminate split ends, a blunt cut always looks healthy and elegant, as it elongates the neck. It's also super-versatile and can be parted to either side or the middle.
4. Try a new style.
The great thing about medium-length hair is its versatility. When you get bored with one look, try braids or a loose bun. Get the latest updo, the messy top knot or fake bob. If you've never tried it, check out our tutorial on how to fake a bob and other hair tricks.
5. Don't wash too often.
Your styled look can last for two to three days without touch-ups or re-curling if you don't wash your hair. If the curls start to wane, just add some dry shampoo and hair serum to the ends to refresh the look.
Do you have a styling tool or tip that has changed your life? Tag us on Instagram @britandco.
Sally Jones
Sally Jones is a writer and editor living in New York City. She has worked at many websites including iVillage, Ladies Home Journal, More, Parenting, Cosmopolitan, The Knot and YourTango, in jobs ranging from editor to COO. Renovation and interior design are her
unhealthy obsessions
hobbies. She has renovated every home she's lived in, including the rentals, and like... whoa, who does that? You can catch her at her blog
Renov8or
.