30 Maxi Dresses to Max Out Your Summer Style
Apr 23, 2013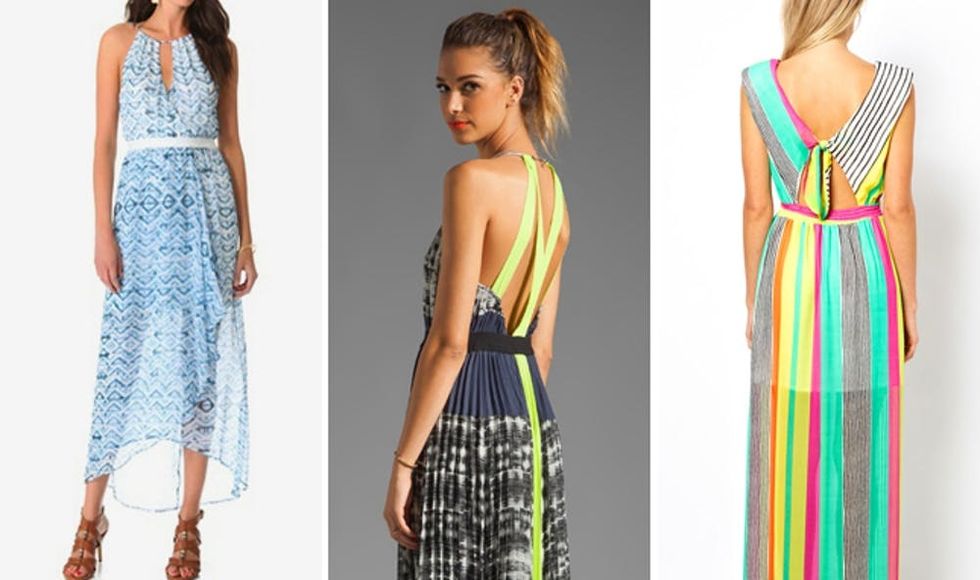 With wedding, vacation, and concert season upon us, it's the perfect time to do a round up of our fave versatile and oh-so-comfy maxi-dresses! Here are 30 from all over the web, including some of our favorite shops like Anthropologie, Asos, and ModCloth. (Not sure how to style a maxi? Check out this post on 10 ways to style it!)
---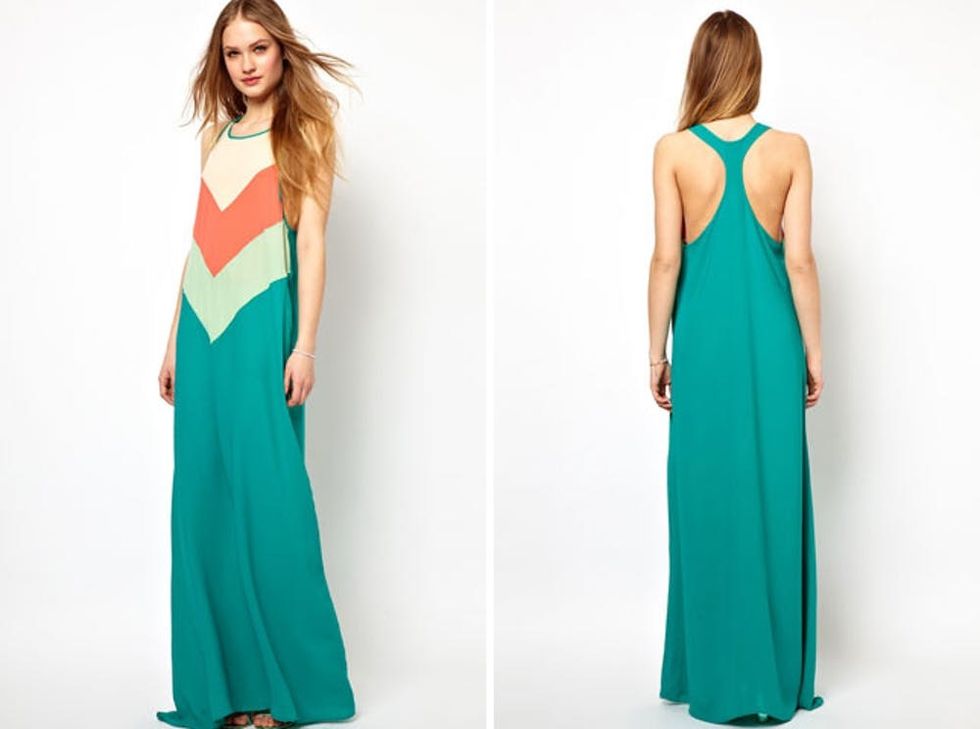 1. Jarlo Chevron ($125): This dress is so comfortable you might forget how chic and stylish you look.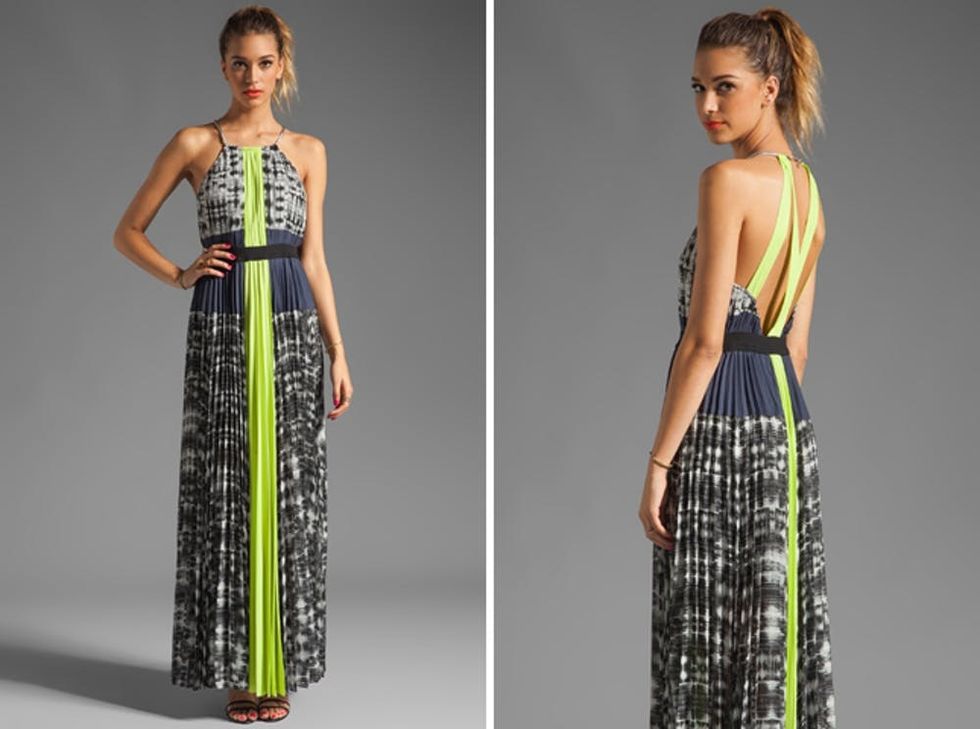 2. BCBG Max Azria ($448): Sophisticated yet playful, this is something we would expect to see a celebrity fashionista wear.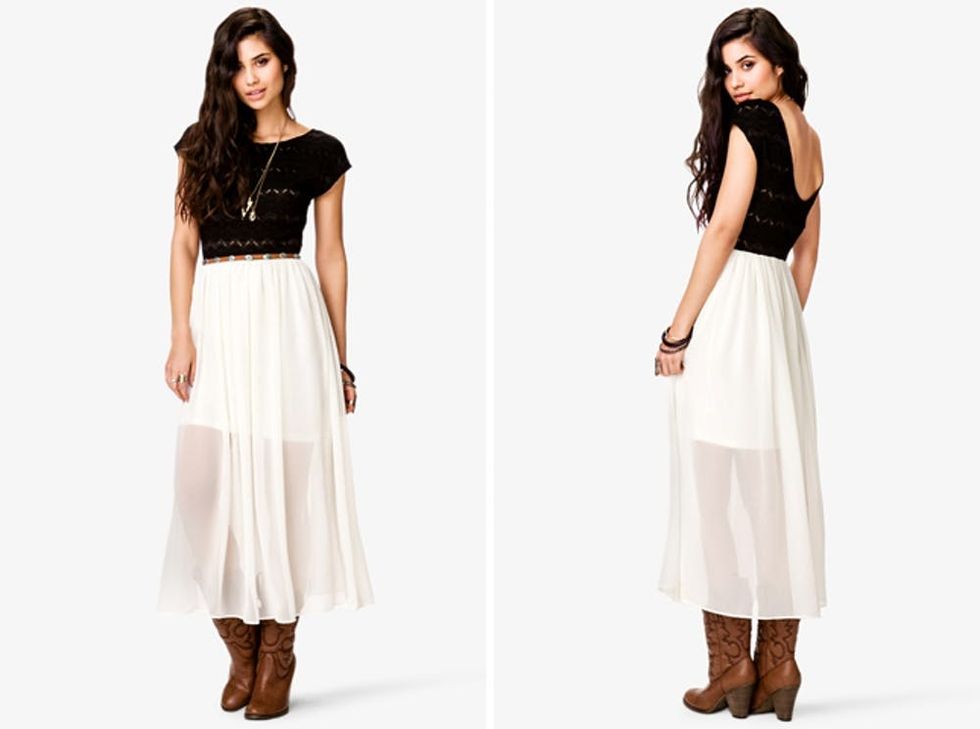 3. Colorblocked Open Knit ($25): This trendy dress is a bargain! And wouldn't it look cute with a bold-colored cami under the knit top?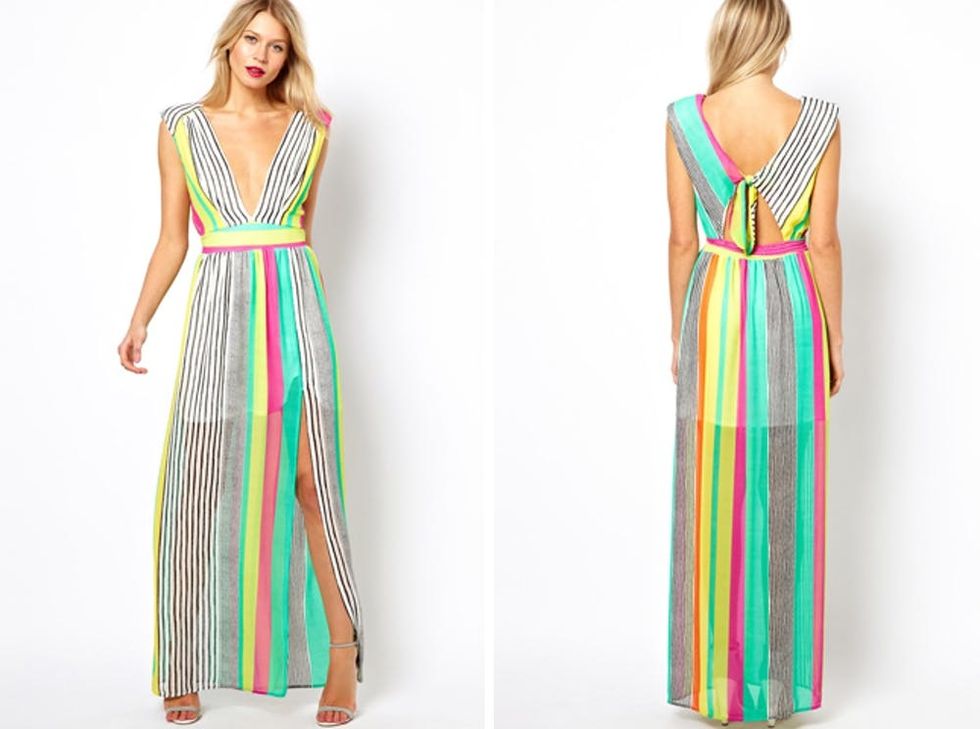 4. Love Stripes ($73): All this dress is missing is an ice cream cone in one hand and a handsome date in the other.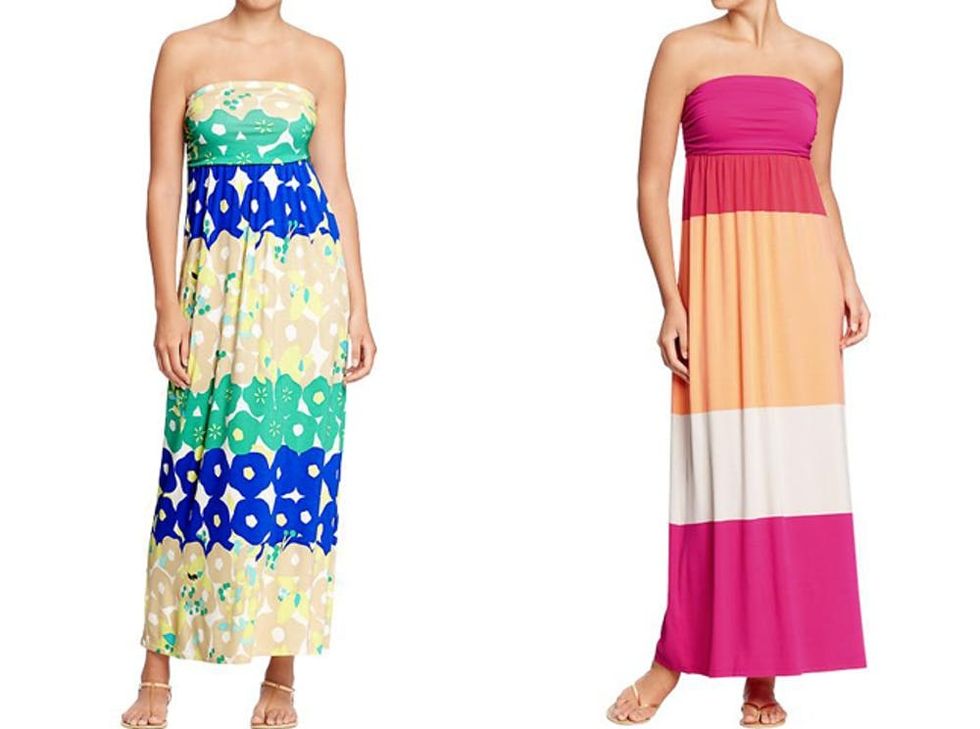 5. Tube-Top Bold Prints ($30): We love hitting up The Gap for summer staples, and these tube dresses are no exception.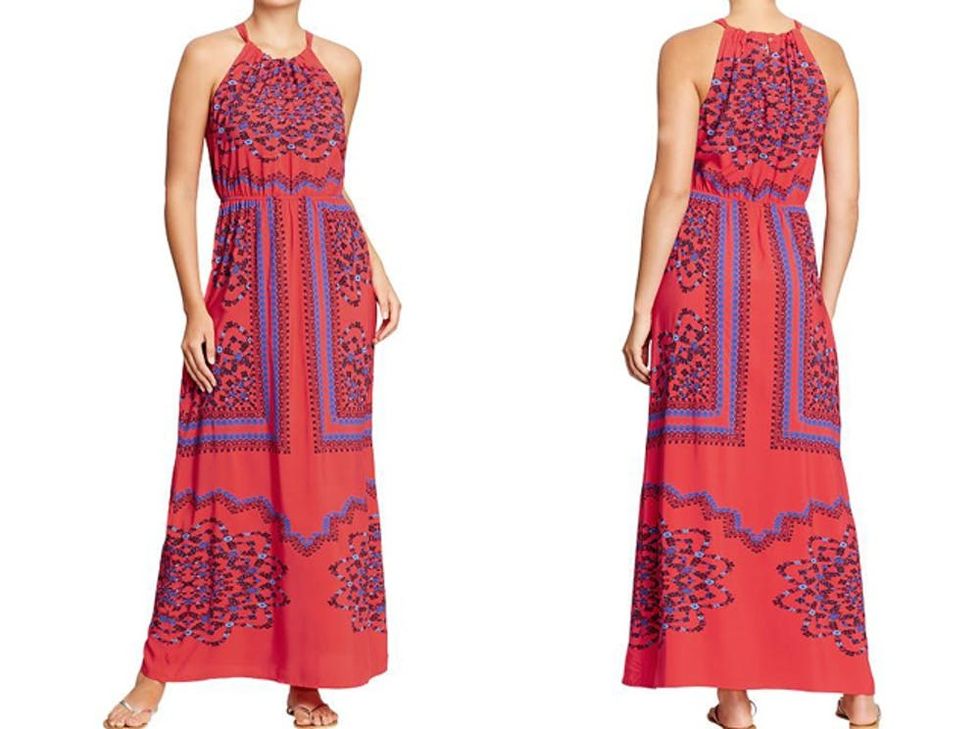 6. Printed Poplin-Crepe ($35): We are just sure the silky poplin-crepe of this maxi dress would keep you cool on the hottest of summer days.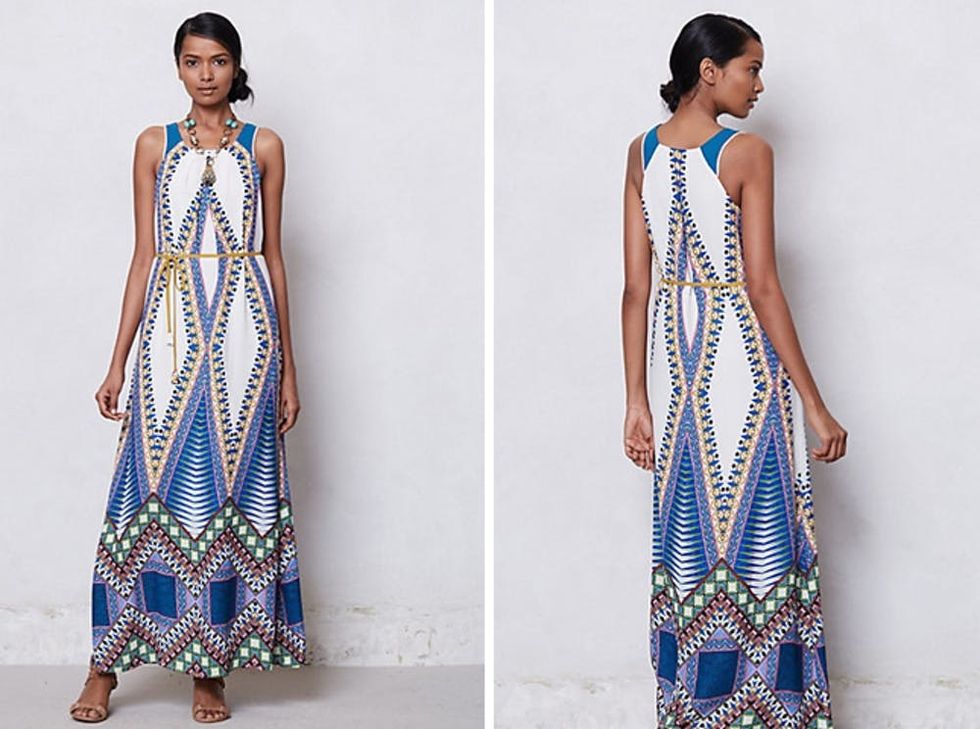 7. Pakpao ($168): This would be perfect for a spring or summer interview outfit. How could you not feel bold and confident in this?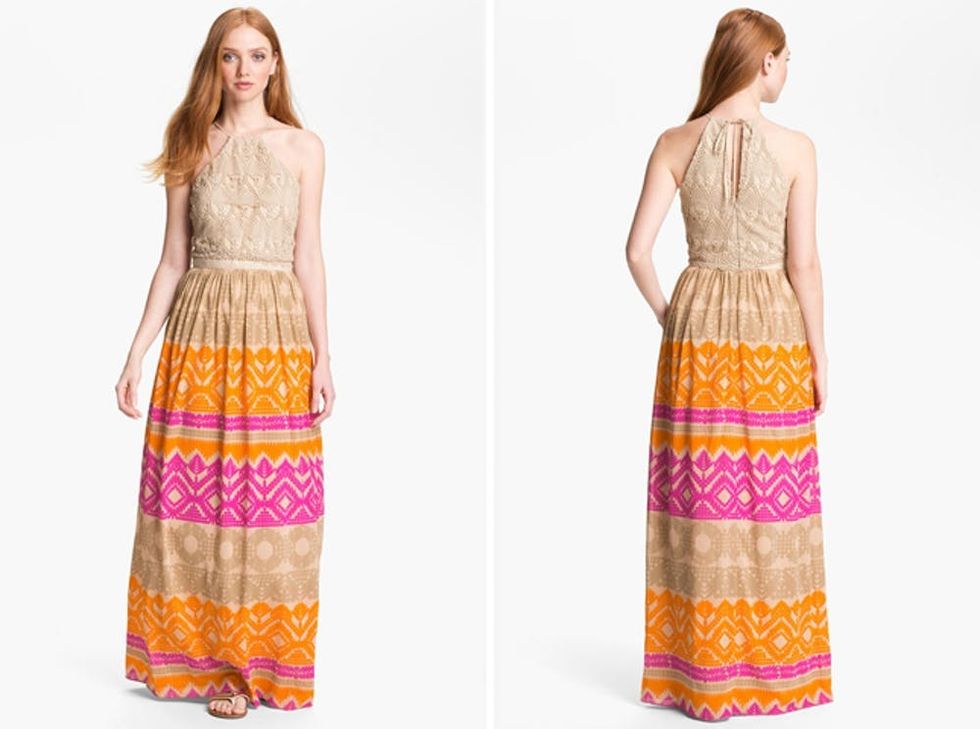 8. Anargosa Stretch Silk ($458): The color of this is listed as "Cactus Flower." Instant win.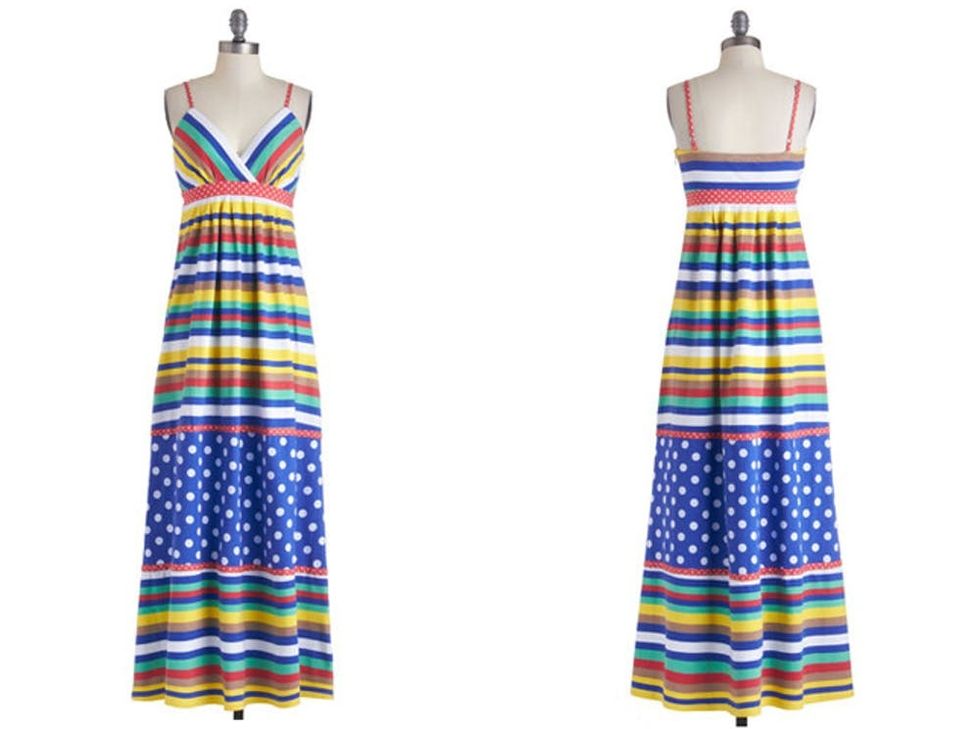 9. Pattern the Tables ($115): Dare to mix polka dots and stripes? We think so!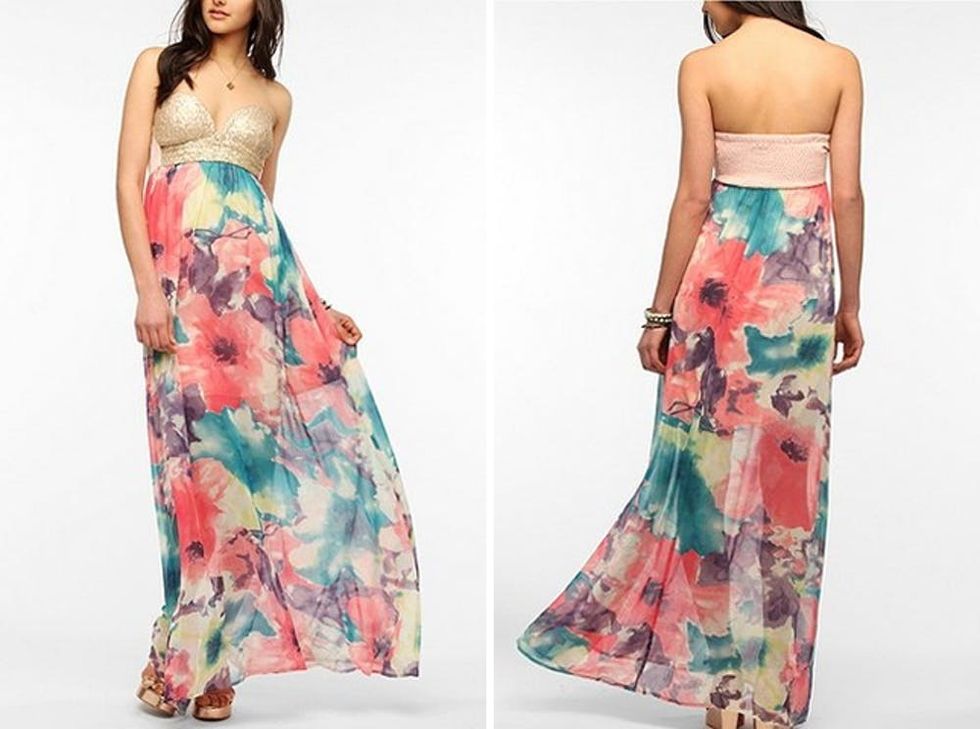 10. Reverse Sequin Bustier ($79): The unexpected mix of sequins on top and flowing chiffon florals on the bottom is to die for.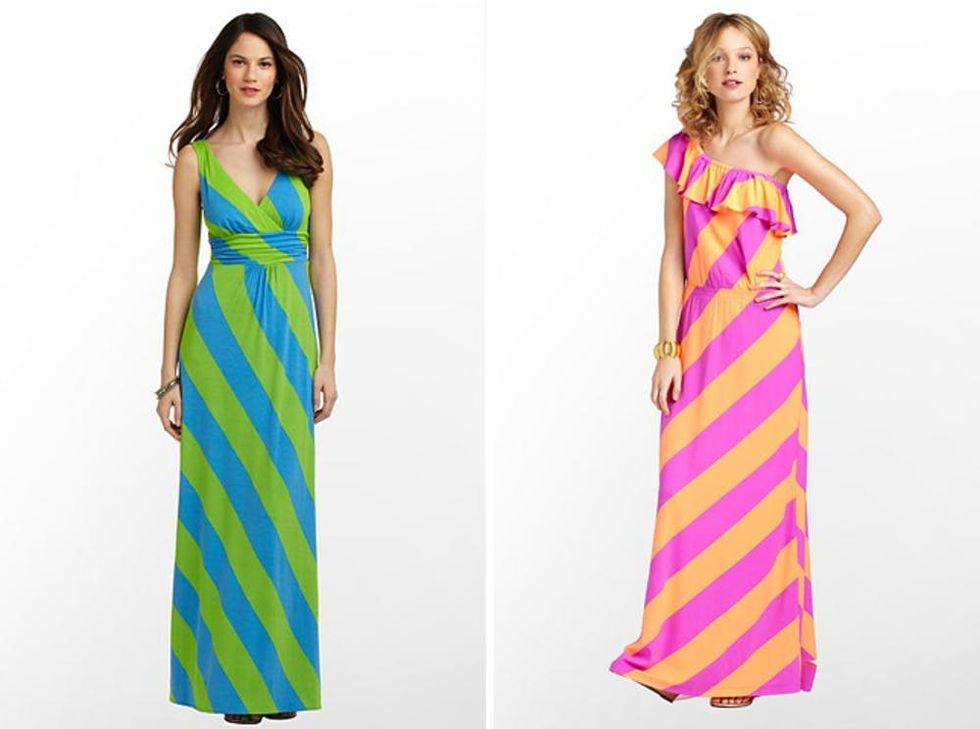 11. Sloane & Marley ($198): Two beautiful takes on the all-American striped look, these maxis are ready for a beach party – no shoes required!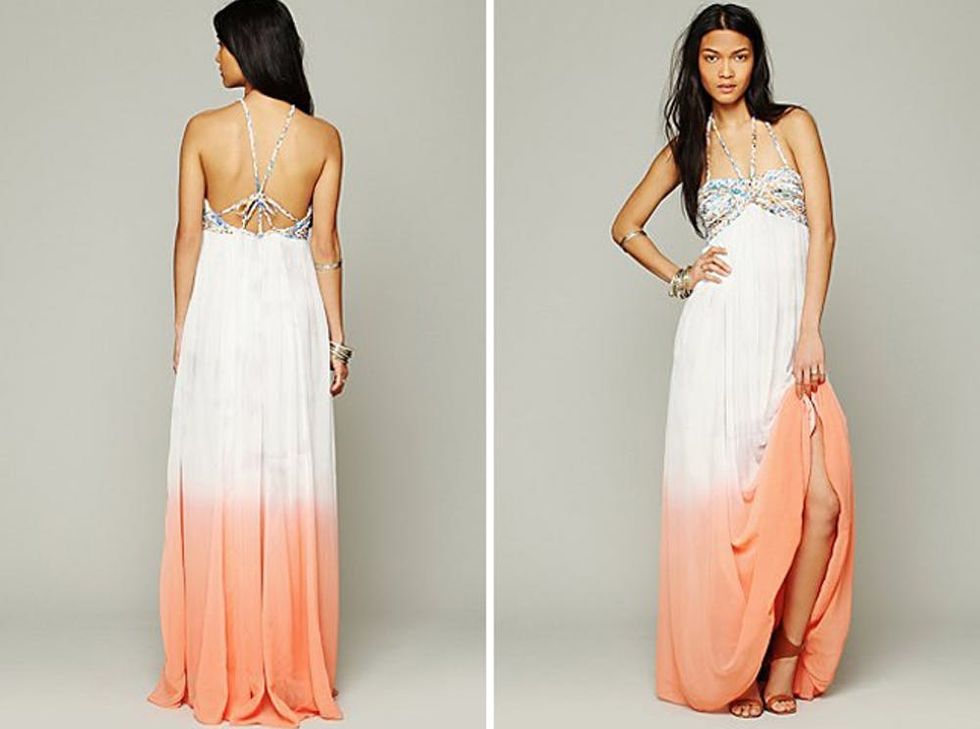 12. Snake Goddess ($298): With this dress, you are officially ready for any and all summer music festivals!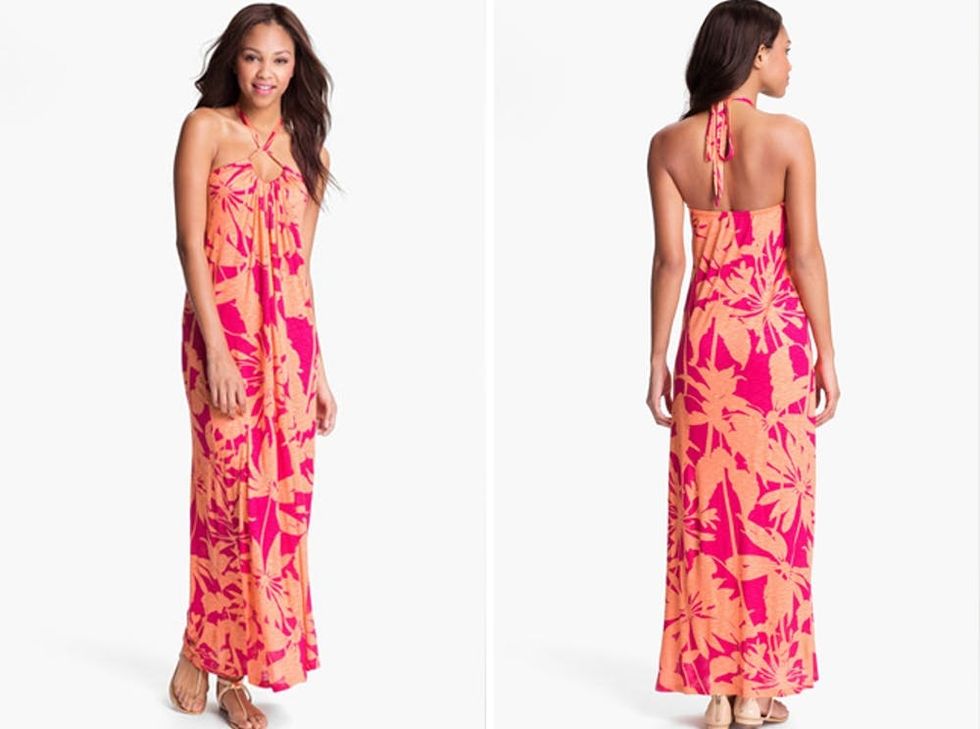 13. Fruit Punch Halter ($168): Bring the relaxed vibe of a tropical vacation with you wherever you go in this flowing maxi.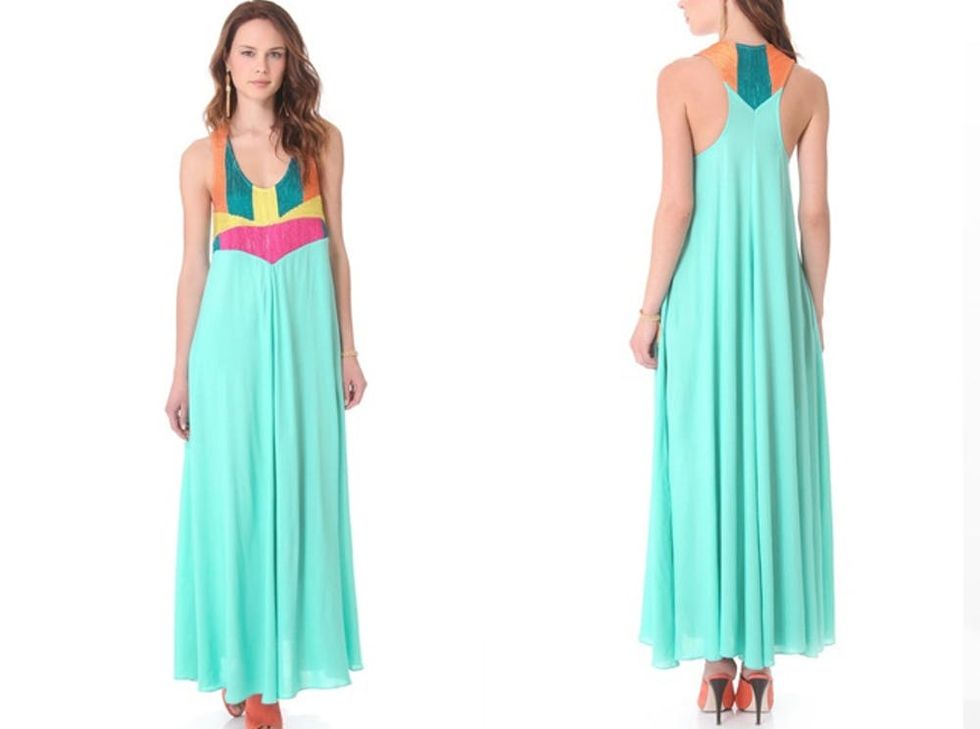 14. Corded Tank ($396): More mint? Yes, please!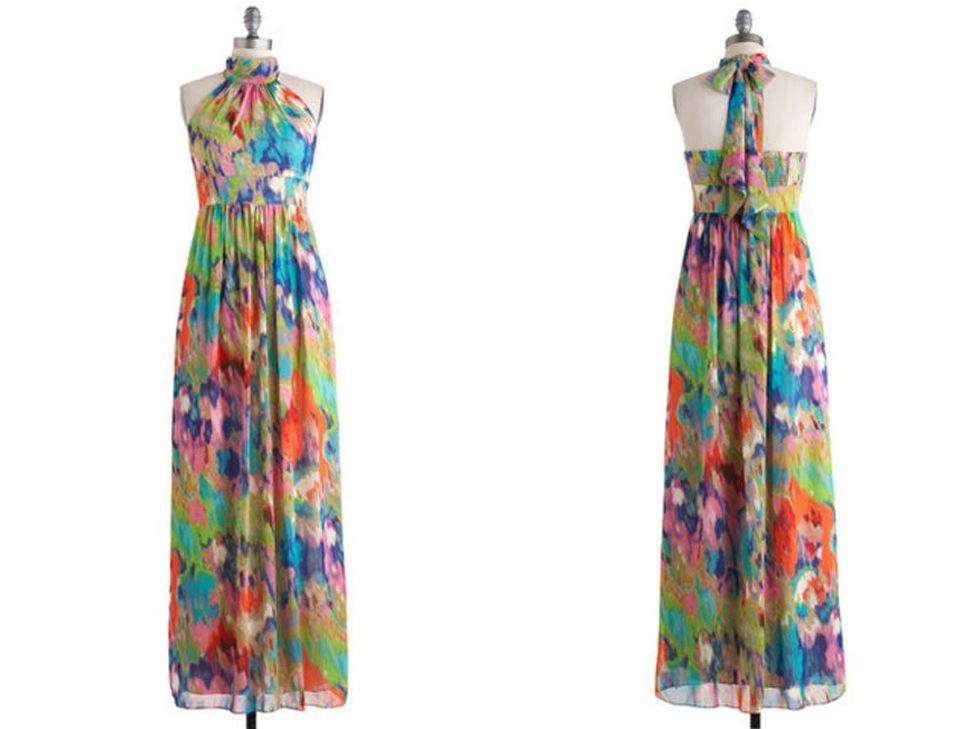 15. Quite an Impressionist ($175): The artsy style of this dress is guaranteed to make a big impression at your next party.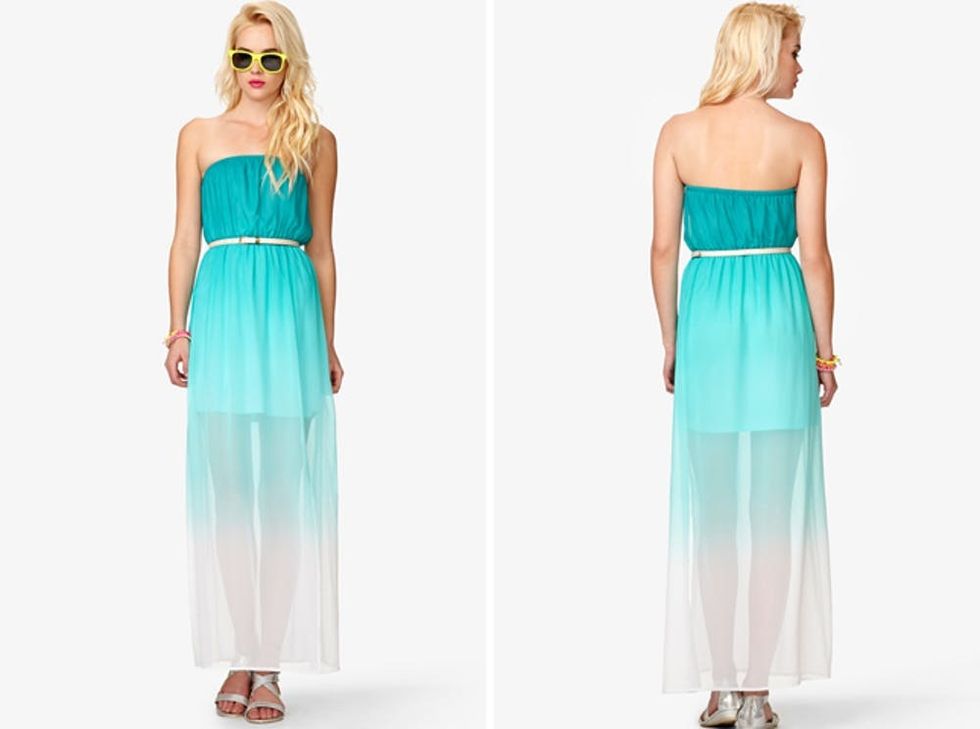 16. Ombre Dress with Belt ($30): This comes with a belt? Score! Now what about those neon yellow sunglasses? We'll be needing those too ;)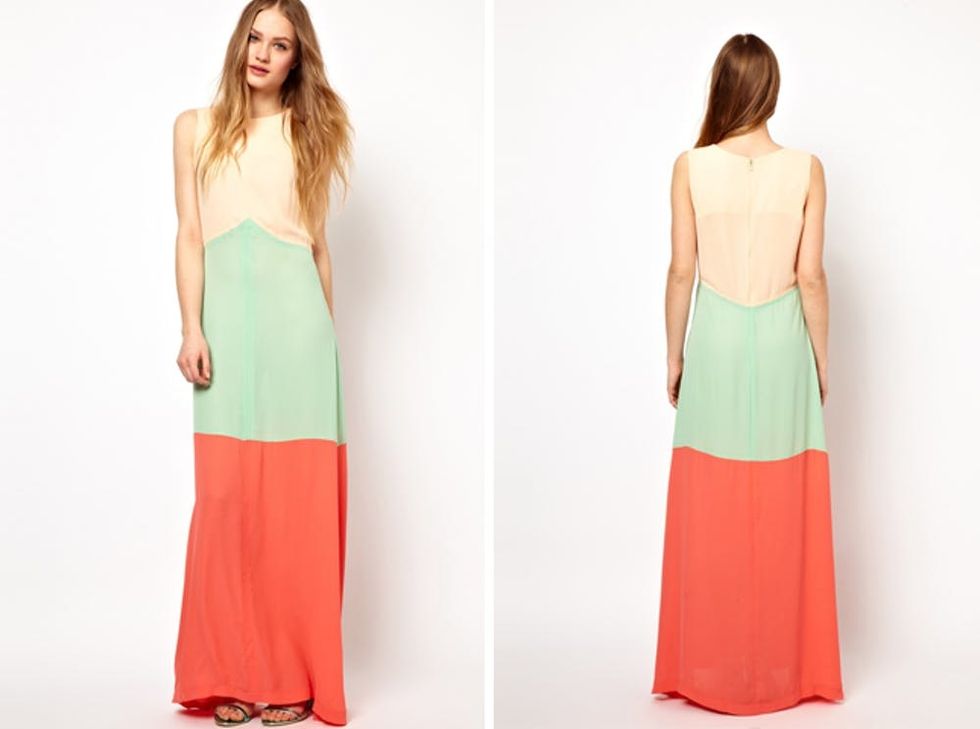 17. Jarlo Striped in Color Block ($150): The peach, mint, and coral of this are easily some of our fave colors for summer.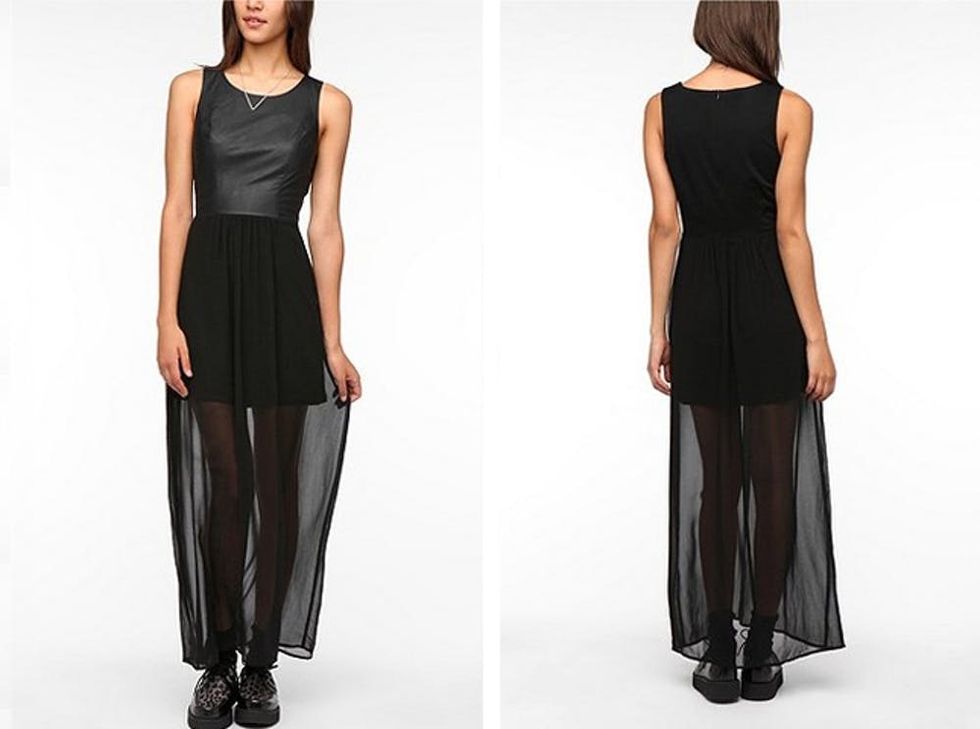 18. Sparkle & Fade Faux Leather Bodice ($40): Give your summer wardrobe an edgy and vegan vibe with this faux leather maxi dress.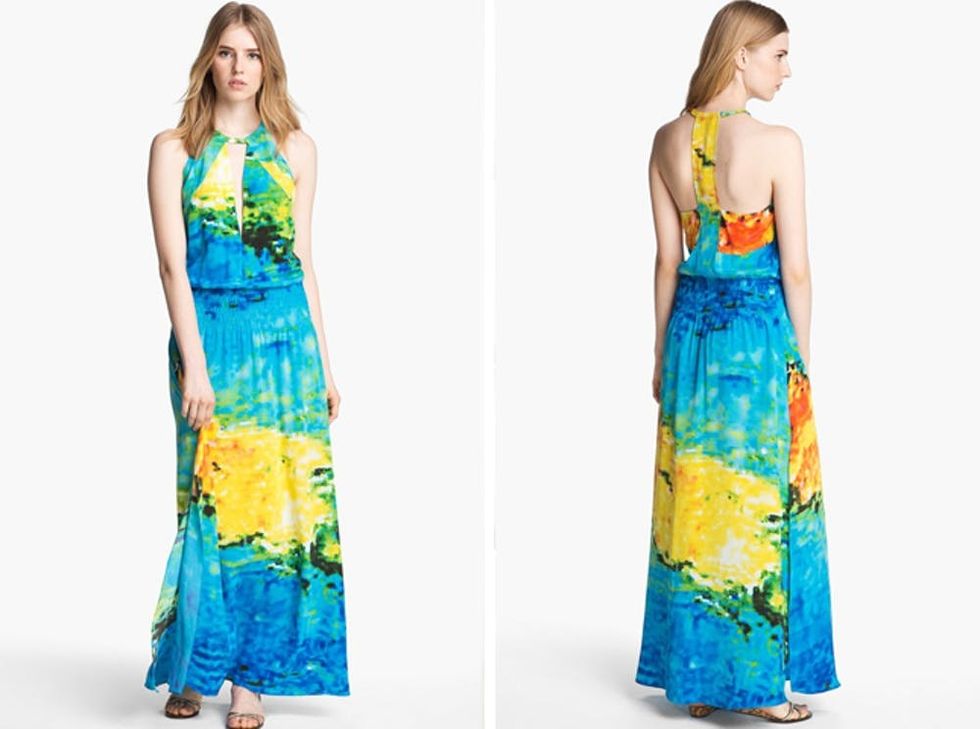 19. Print Silk ($395): Love the impressionist-style print on this gorgeous halter.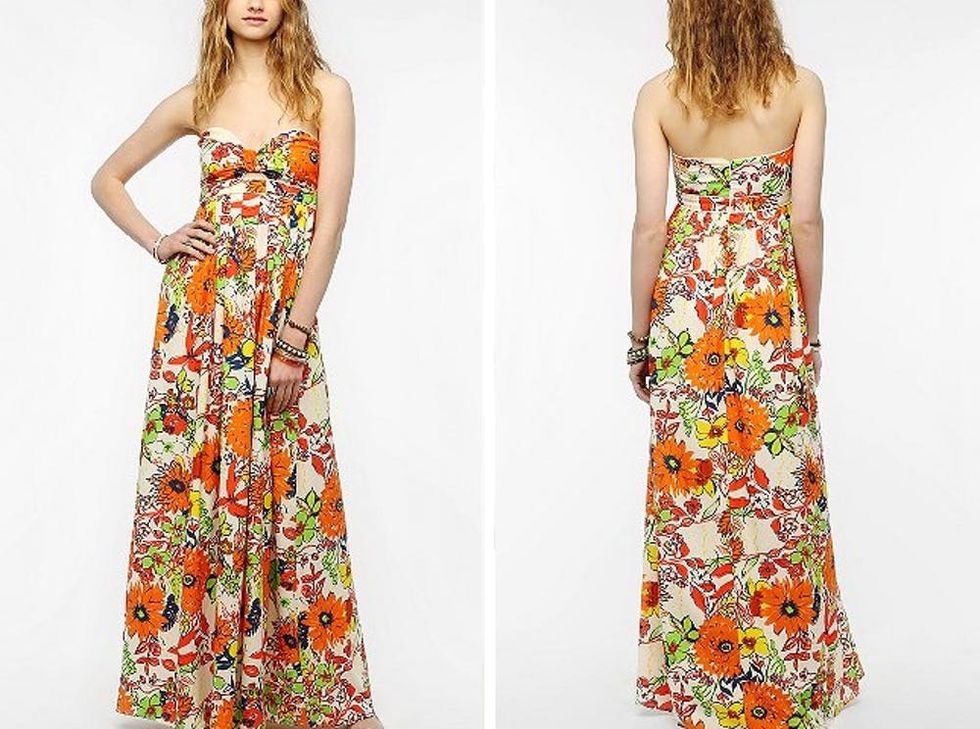 20. Cutout Front Floral ($79): We're digging the super retro vibe of this summery number.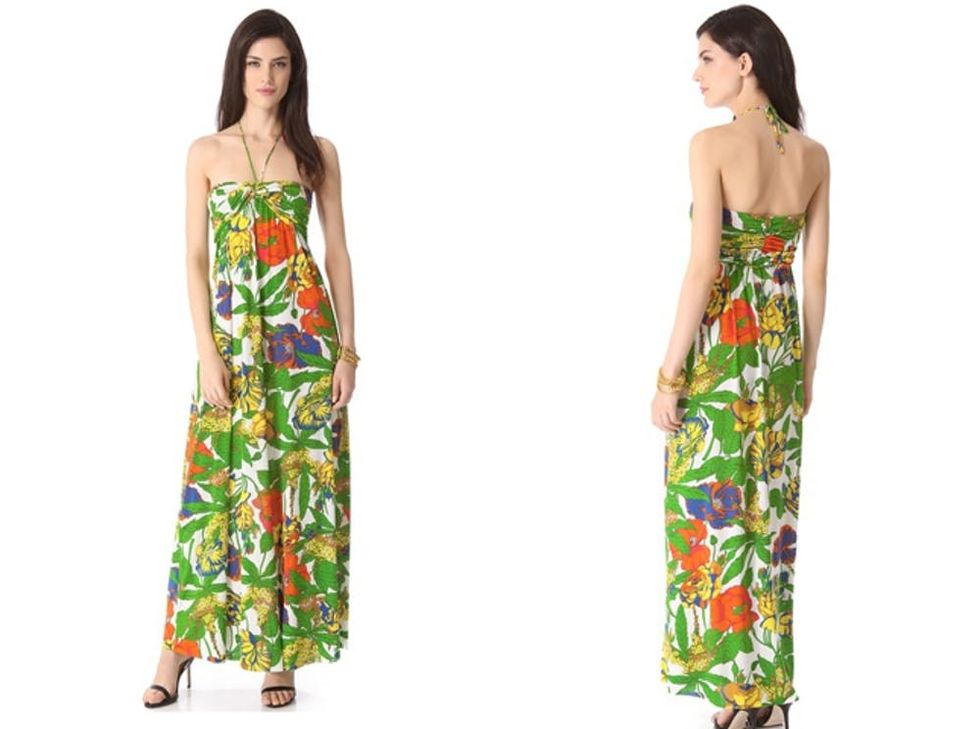 21. Bright Print ($202): Just looking at this dress brings umbrella-topped cocktails from past vacations to mind…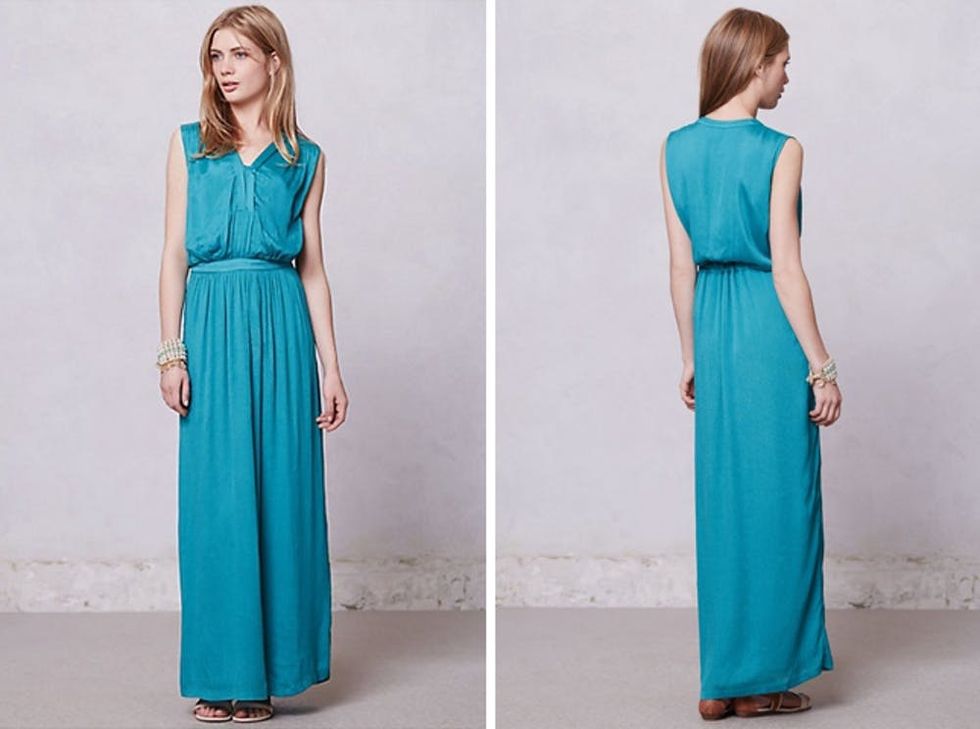 22. Studded ($328): You can't really see it in this photo, but those shoulders have studs on them!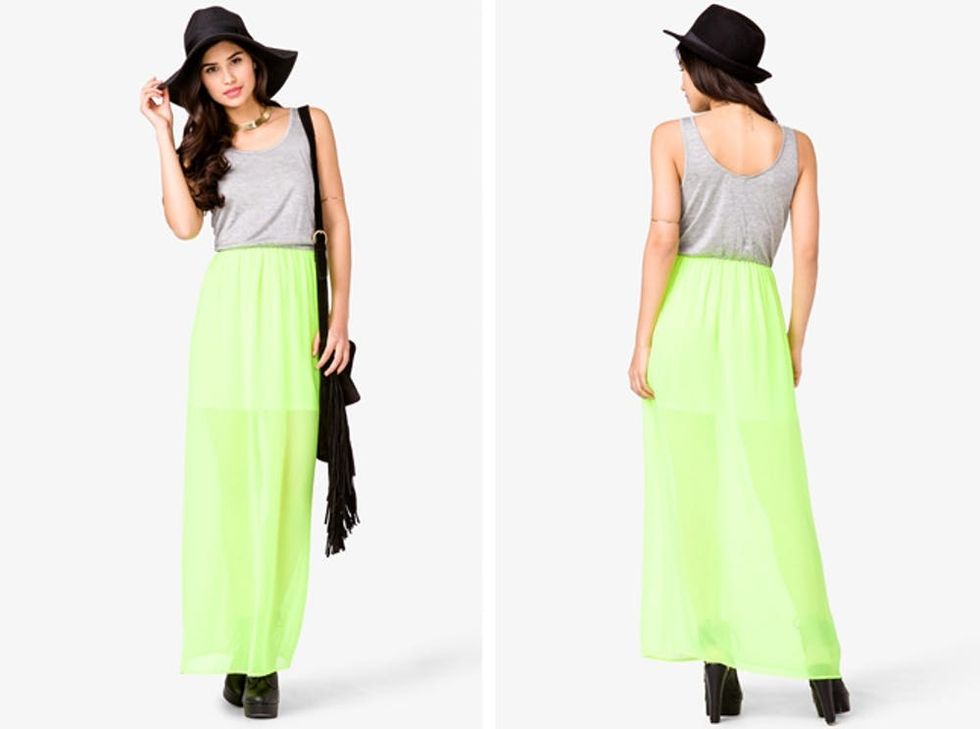 23. Contrast ($16): This is our fave fashion steal of today's roundup; such a great deal for what is bound to become a staple in your summer wardrobe.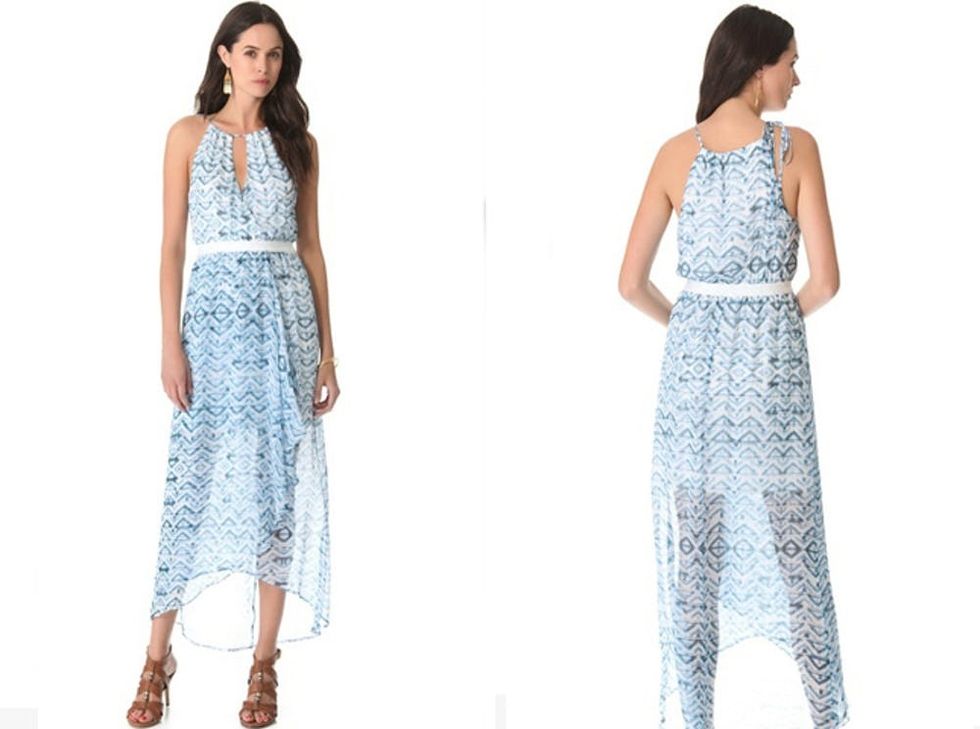 24. Tribal Ikat ($356): This gorgeous frock would look at home in an upscale rooftop restaurant or a beach burger shack.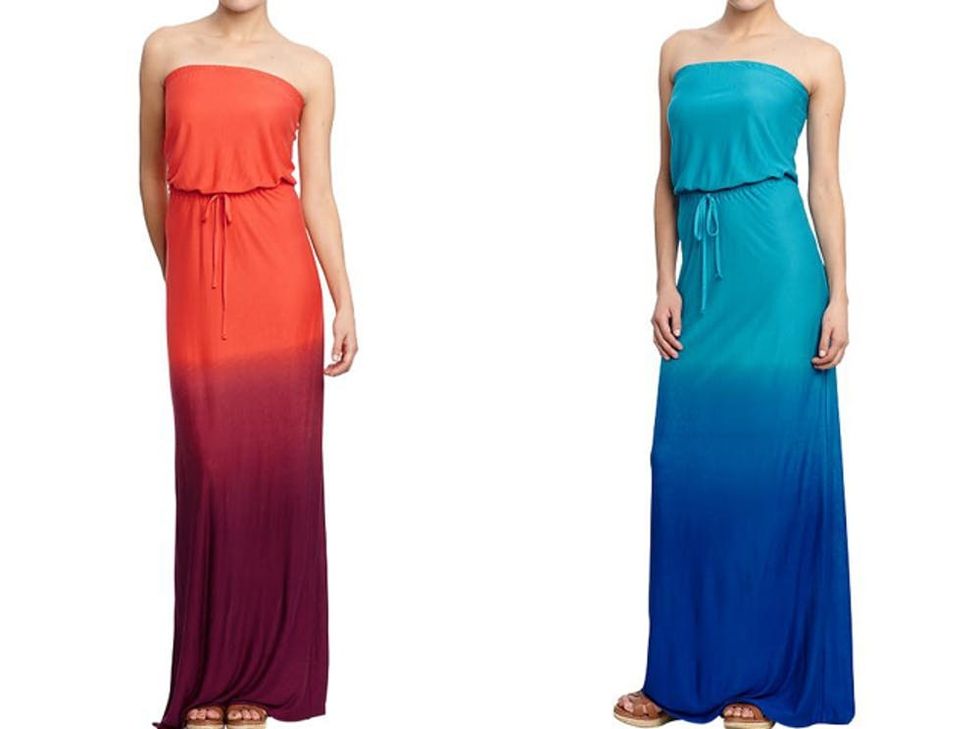 25. Ombre Tube in Warm & Cool ($30): Another bargain dress that's very similar to some of the designer ombre dresses out there.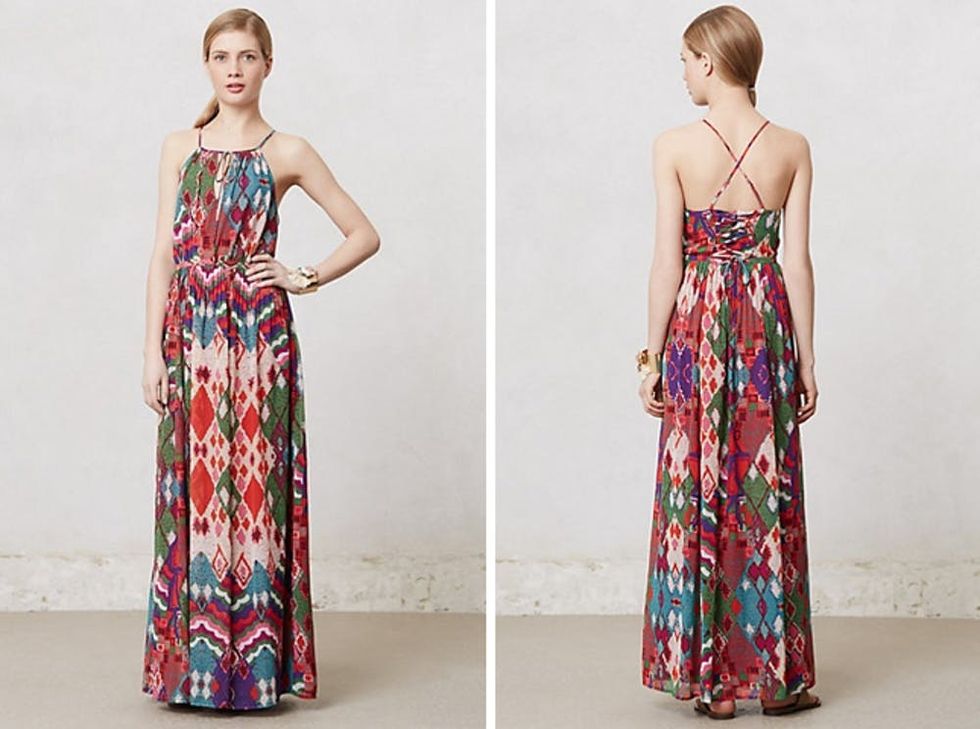 26. Tarana ($168): We love a good pattern, and this one has really stolen our hearts.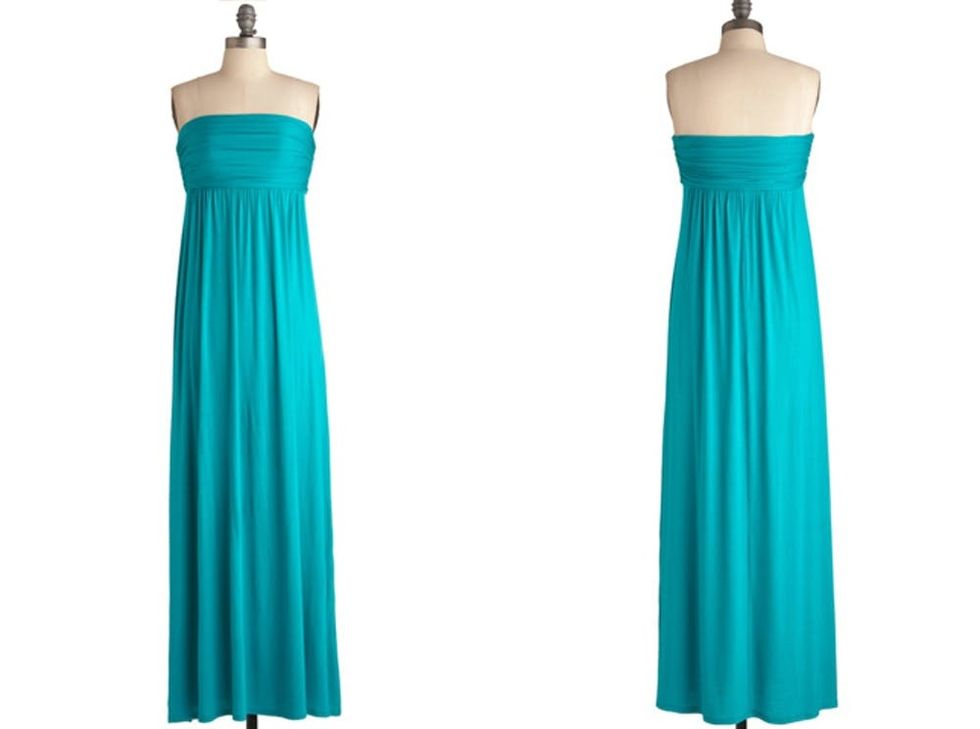 27. Sweeping Breeze ($59): A great wardrobe basic because of its versatility, this is very similar to the maxi dress we styled in 10 different ways (including turning it into a halter mini-dress)!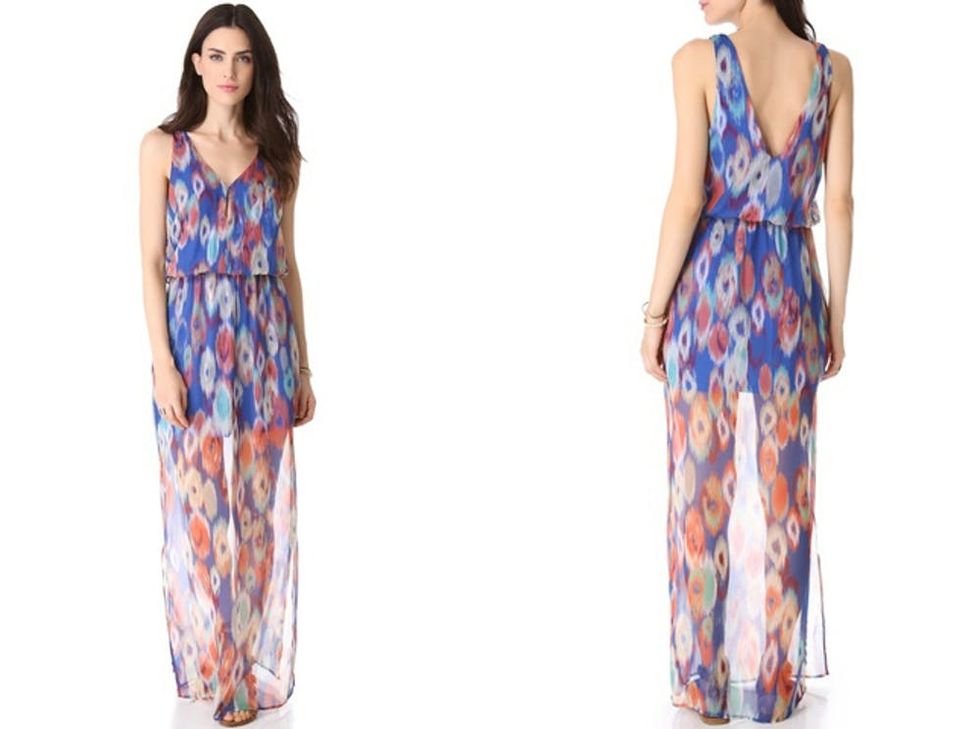 28. Zenalda Fishtail Wrap ($275): Perfect when you want to stay cool in a breezy dress that still shows your silhouette.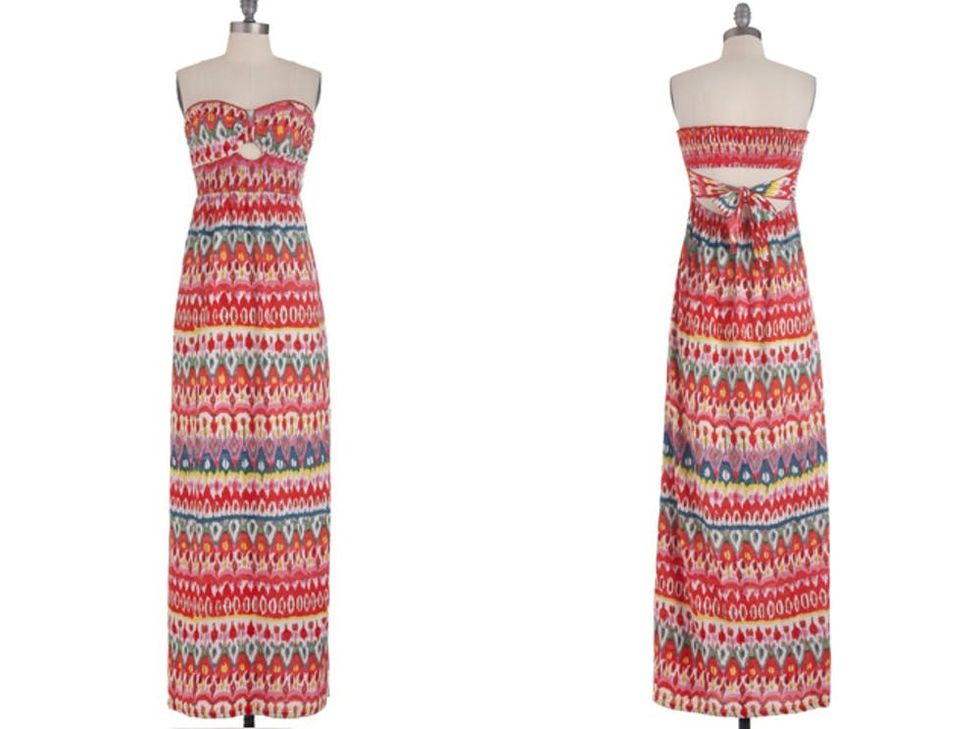 29. Kaleidoscope of Vision ($63): Cinco de Mayo is coming up! Do you have your party dress yet?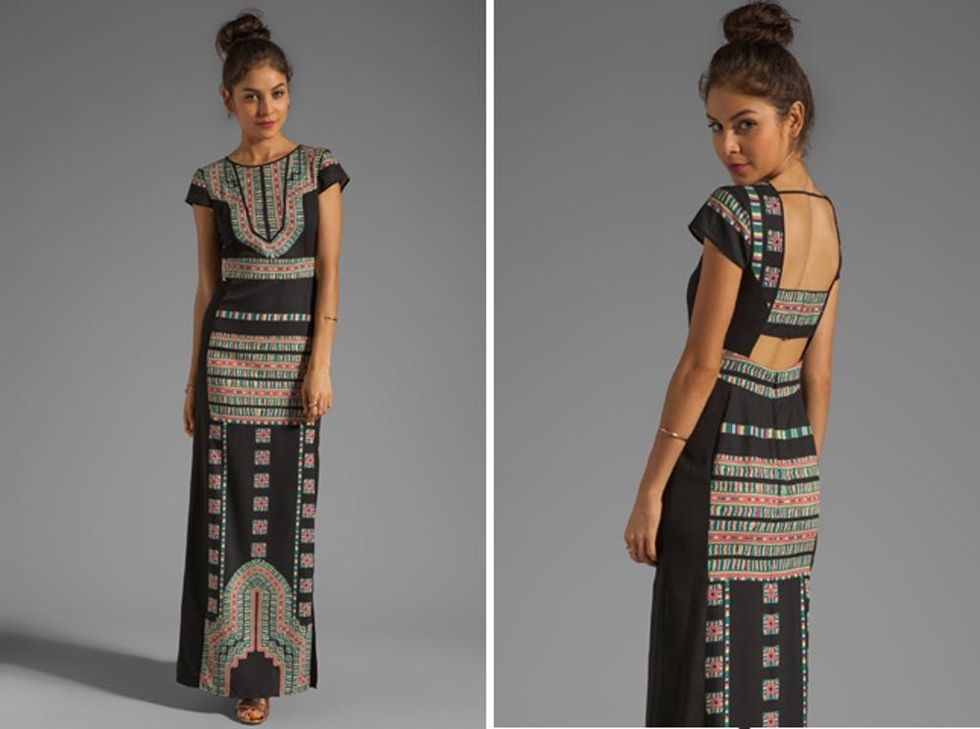 30. Embroidery Maude ($548): This is something totally unexpected on a maxi dress, and the detailed embroidery is to die for.
Which of these is your fave? Will you purchase any of these for upcoming summer events?
Lauren Weems
Lauren Weems is a stylist and floral designer for wedding, commercial, and editorial photo shoots. When she's not dreaming up ideas for her company Adorned, Lauren is most likely planning her next travel adventure or dinner party.
Fashion