Proof Megan Fox's Son Is Her Adorable Mini Me
Oct 15, 2015
Actress Megan Fox and the O.G. 90210's Brian Austin Green might have been one of the celeb couples who split up during the Tragic Summer of 2015 Celebrity Break Ups, but their two little boys Noah, age three, and Bodhi, 18 months, continue to be absolutely adorable. The Teenage Mutant Ninja Turtles actress is pretty private about her personal life, and she's even posted about her tenuous relationship with social media, which is why the adorable photo she just uploaded on her Instagram of little Bodhi is such a rare sighting.
---
Just three weeks ago, she posted this photo on Instagram along with the caption, "Hi. I'm still here, I just continue to have an angsty relationship with social media. But what better way to express my apprehension than with a selfie. This time in black and white!" Yesterday, though, she caved and shared a photo of her son Bodhi on Instagram. We get it, Megan. Sometimes babies are so cute, you can't help but want to share.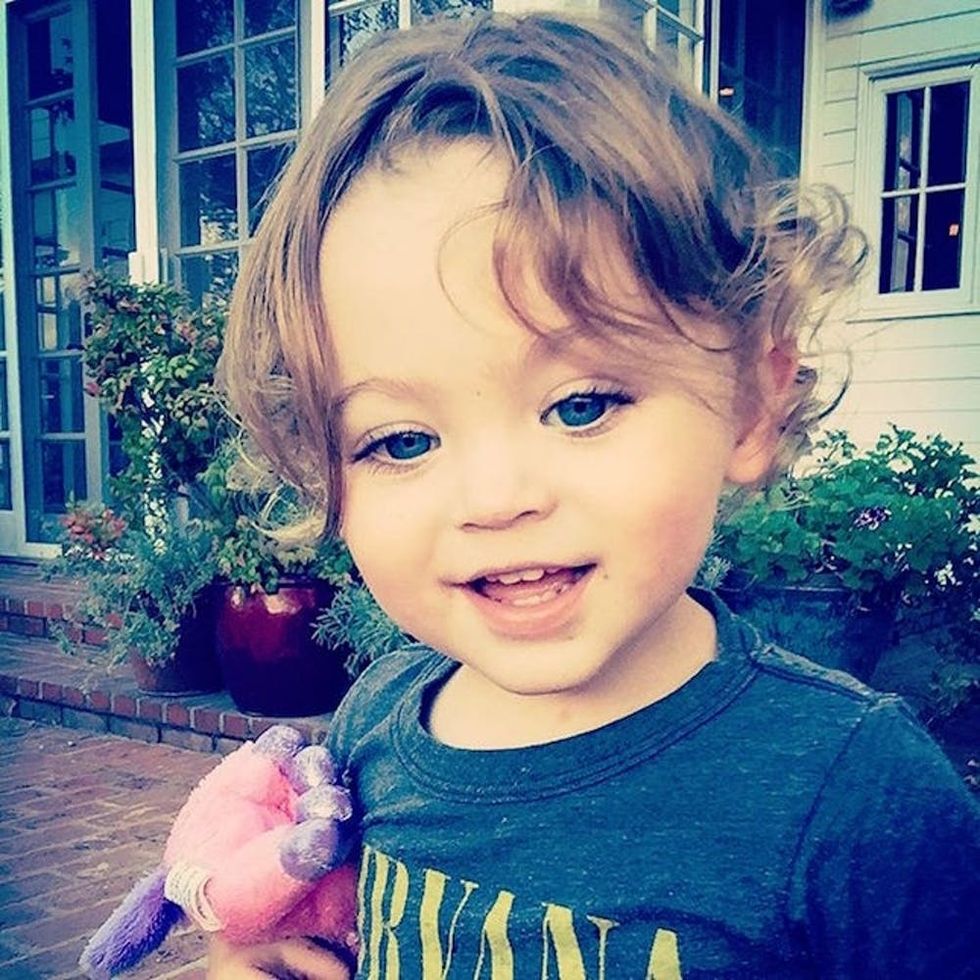 The proud mama took to Instagram to share this pic of her little one with the caption, "Bodhi: Stunner. Clown. Unicorn." OMG. He's like a miniature version of his mom. Clearly he inherited Megan's stunning baby blues and he's got lashes are so long, he could sweep the ground with 'em. And those curls! This little guy has won the gene pool lottery and is cut out to be a heartbreaker some day.
Seriously adorable.
What do you think of Megan Fox's photo of Bodhi? Are you a mom with an "angsty relationship with your social media"? Tell us in the comments below!
(Photos via Jonathan Leibson/Getty + @the_native_tiger)