Everything That's Gone Down Since Trump Put the Travel Ban into Action
Jan 30, 2017
On Friday, President Trump signed an executive order temporarily banning non-US citizens from Iraq, Syria, Iran, Sudan, Libya, Yemen and Somalia from entering the United States for 90 days. The order also suspended the US refugee program for 120 days and indefinitely blocks Syrian refugees from entering the United States. The order has been widely dubbed a "Muslim ban" since the affected countries have majority-Muslim populations.
Trump's decision has shaken up Americans all across the country. And even though Friday was only three days ago, a lot has transpired since then. If you're currently feeling overwhelmed with all the information flooding your newsfeed, here's a straightforward timeline of everything you need to know.
---
FRIDAY, JANUARY 27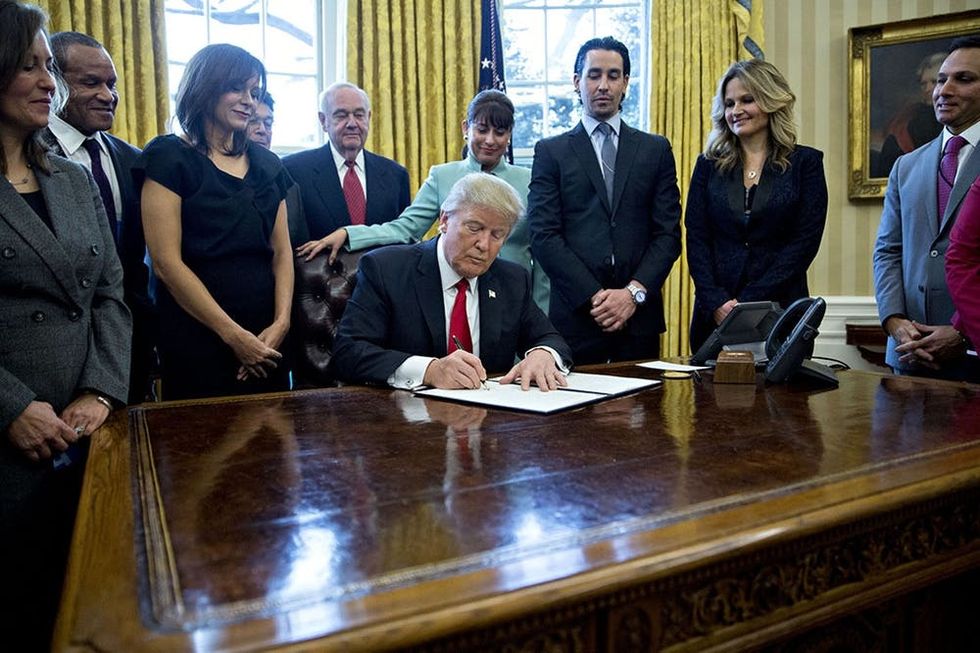 SATURDAY, JANUARY 28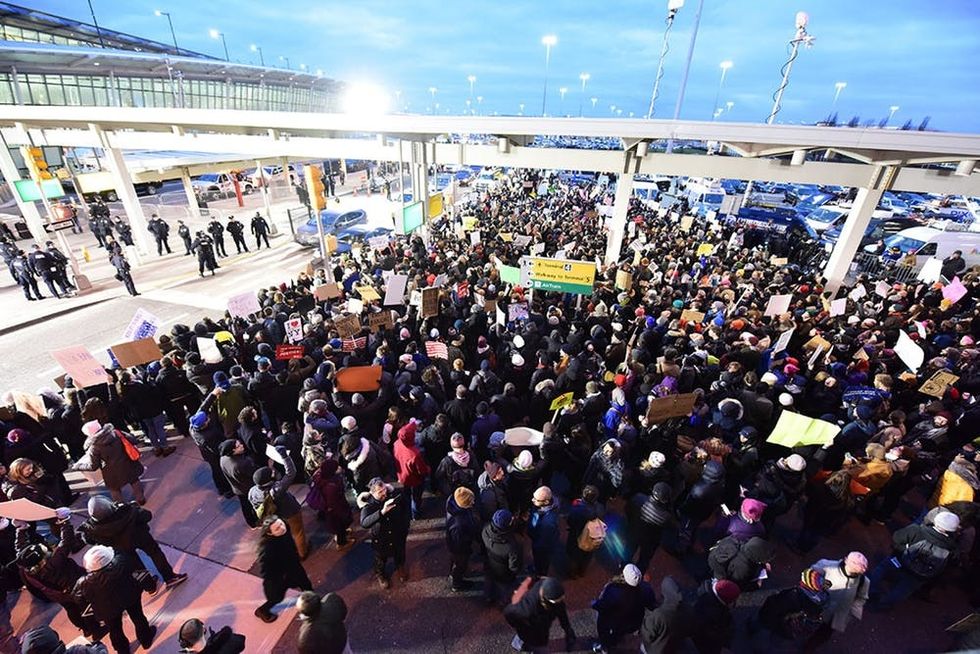 To those fleeing persecution, terror & war, Canadians will welcome you, regardless of your faith. Diversity is our strength #WelcomeToCanada

— Justin Trudeau (@JustinTrudeau) January 28, 2017
BREAKING: NYTWA drivers call for one hour work stoppage @ JFK airport today 6 PM to 7 PM to protest #muslimban! #nobannowall

— NY Taxi Workers (@NYTWA) January 28, 2017
Surge pricing has been turned off at #JFK Airport. This may result in longer wait times. Please be patient.

— Uber NYC (@Uber_NYC) January 29, 2017
Statistics pic.twitter.com/aSpyFuabct

— Kim Kardashian West (@KimKardashian) January 29, 2017
SUNDAY, JANUARY 29
MONDAY, JANUARY 30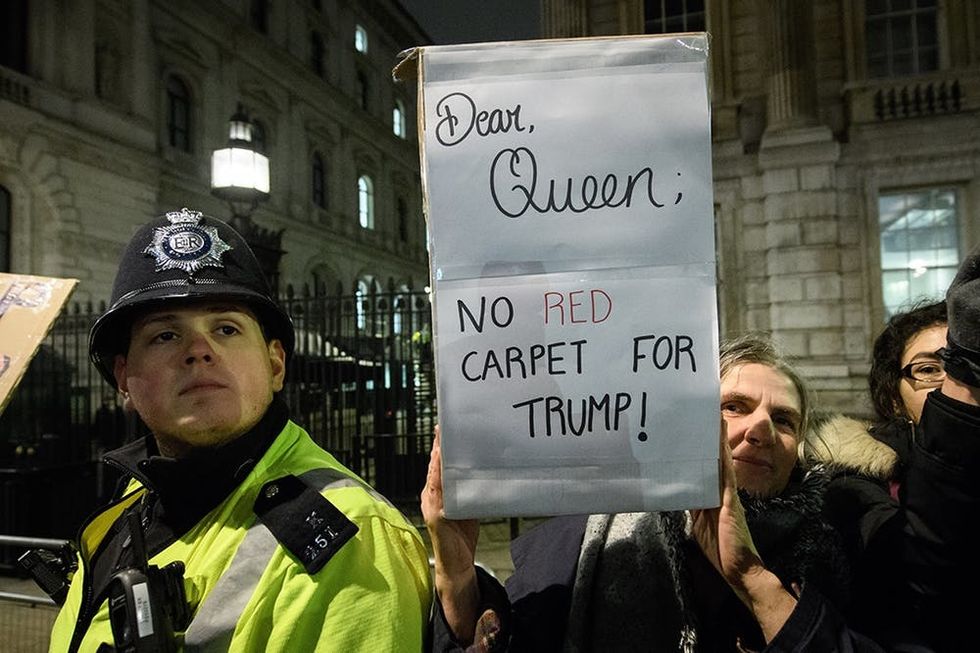 We will continue to update as major events surrounding this ban transpire.
(Photo via Getty)