Go Bold With These 13 Neon Wedding Invitations
Aug 04, 2014
You know neon has been trending in fashion and home decor for a while now, and we're thrilled to see the bright hues make a splash in the stationery world too! From bright envelope liners to stamps and ampersands, the one thing these invites have in common is a love of color and bold design! Get ready to turn up the volume with these 13 vibrant neon wedding invitations.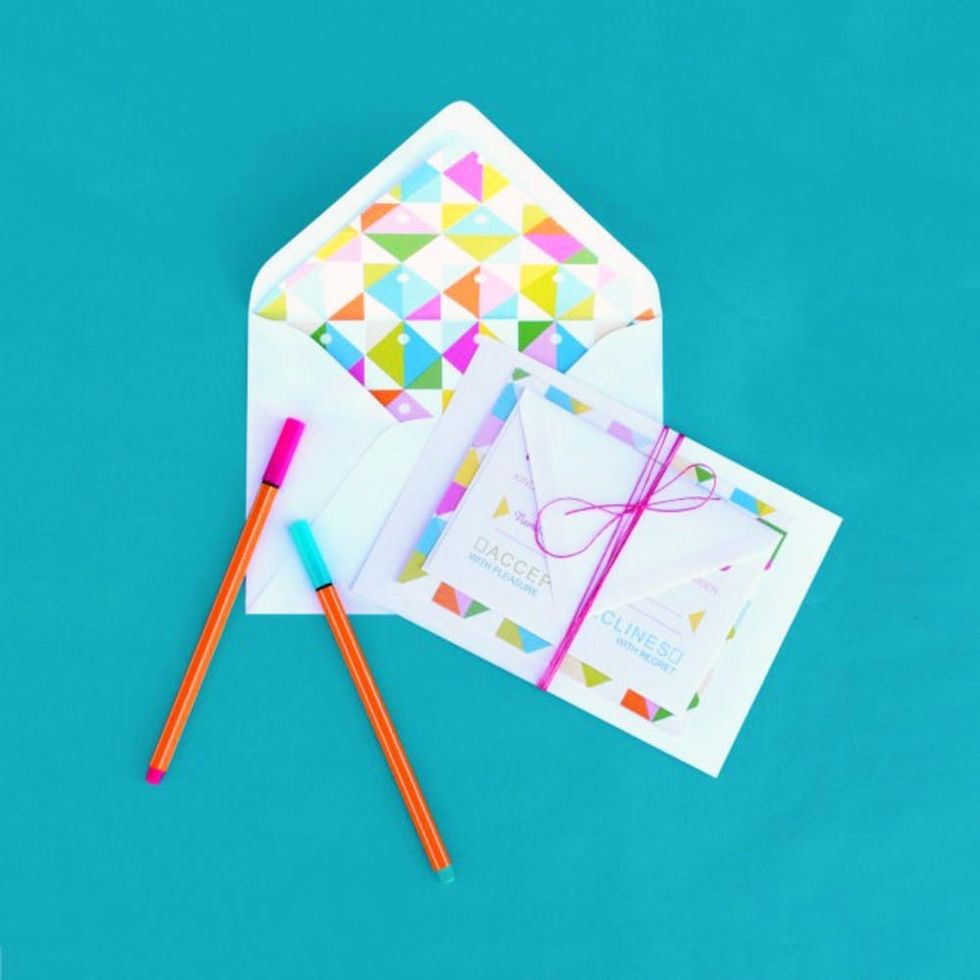 ---
1. Triangle Patterns ($2): Sometimes you just need a little bit of neon like these happy neon envelope liners.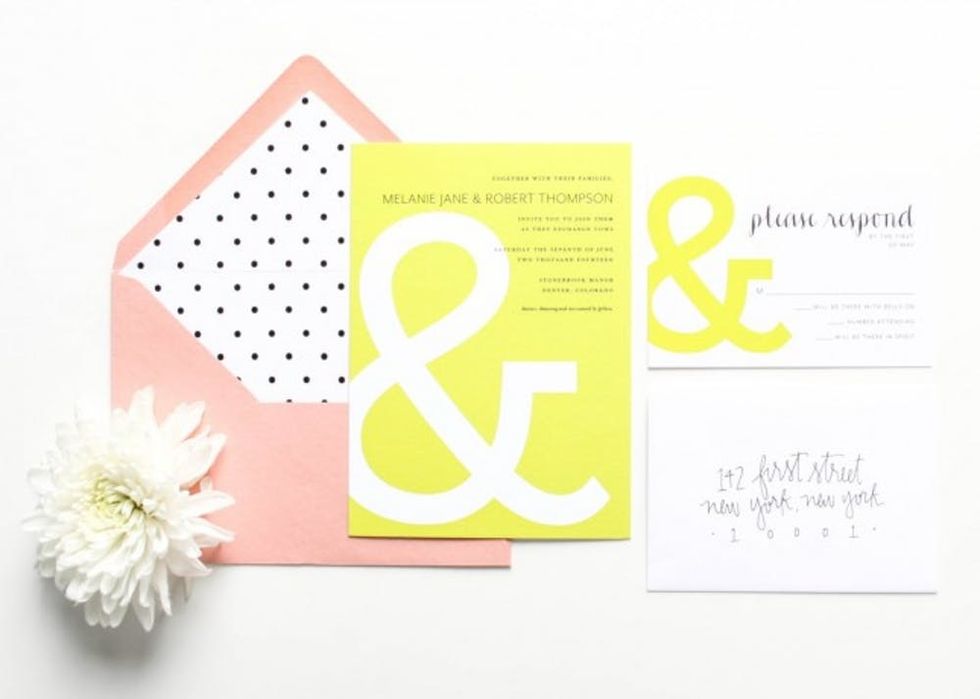 2. Neon Ampersand ($5): Make a brilliant statement with a giant yellow ampersand!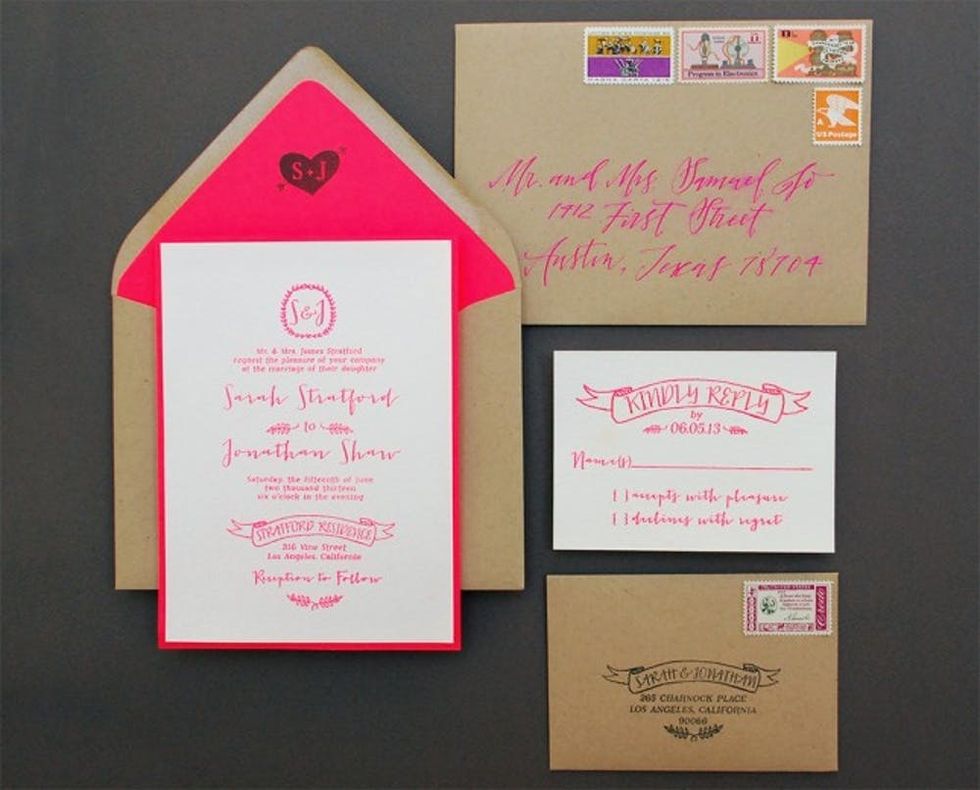 3. Neon And Kraft Paper DIY: Neon pink looks incredible against the rustic brown paper. (via Oh So Beautiful Paper)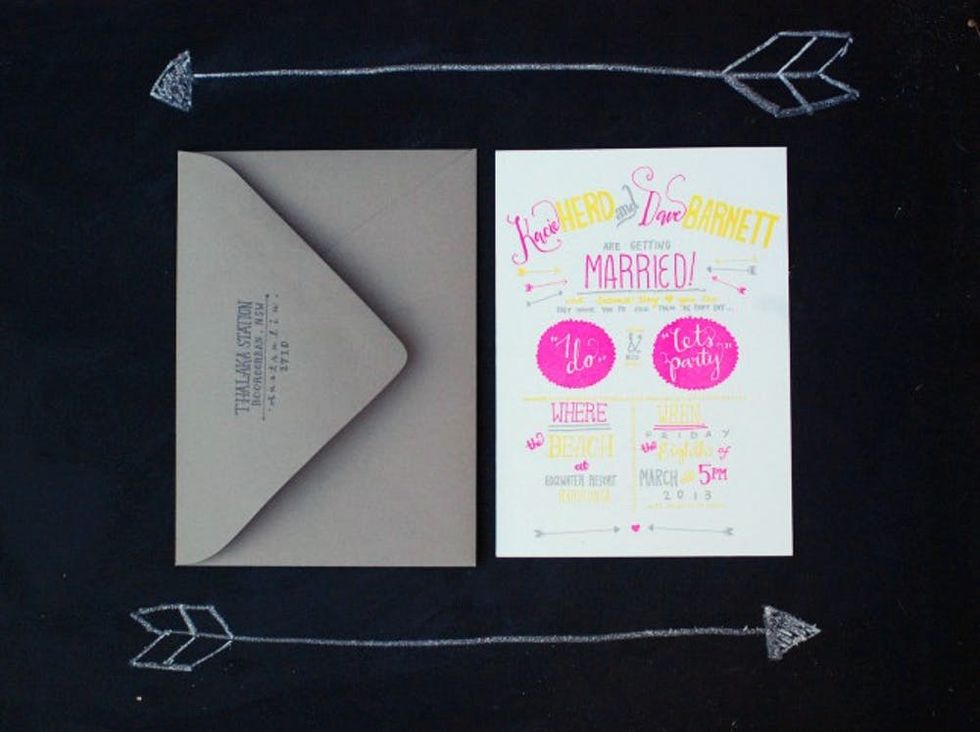 4. Hand-Lettered Neon ($6): What better way to shout out your love than with this hand-drawn wedding invitation.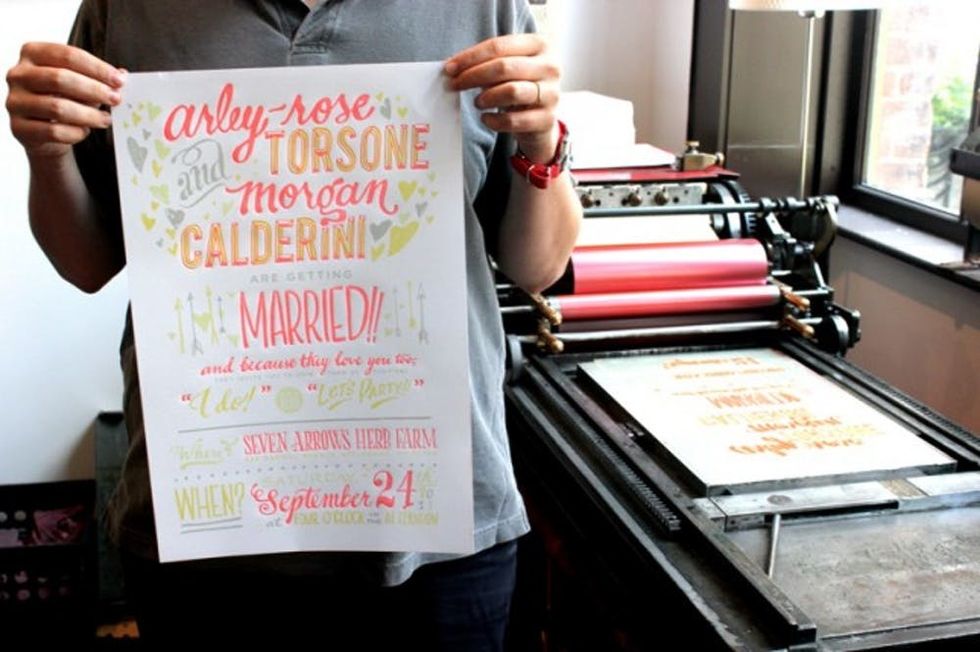 5. Poster Sized Invite: This couple wanted to create something totally unique for their own wedding so they created a fantastic poster-size invitation with exuberant hand lettering and neon ink. (via Oh So Beautiful Paper)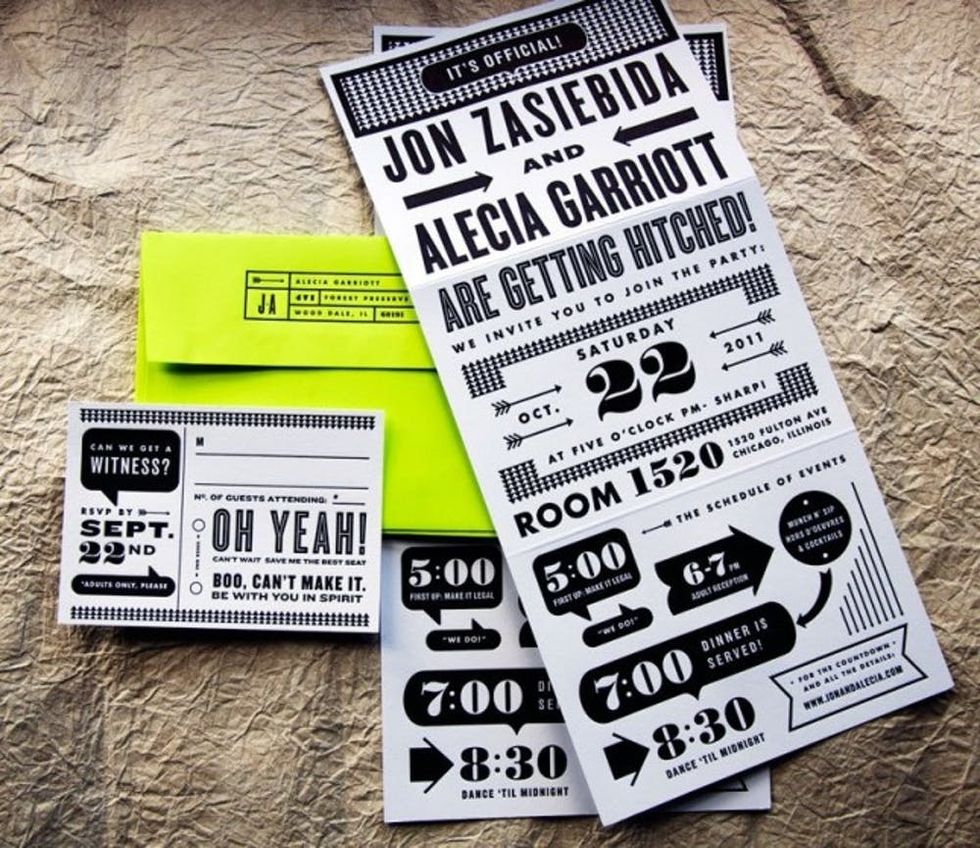 6. Neon Accent: The chartreuse green is a perfect accent to these black and white invites. (via Oh So Beautiful Paper)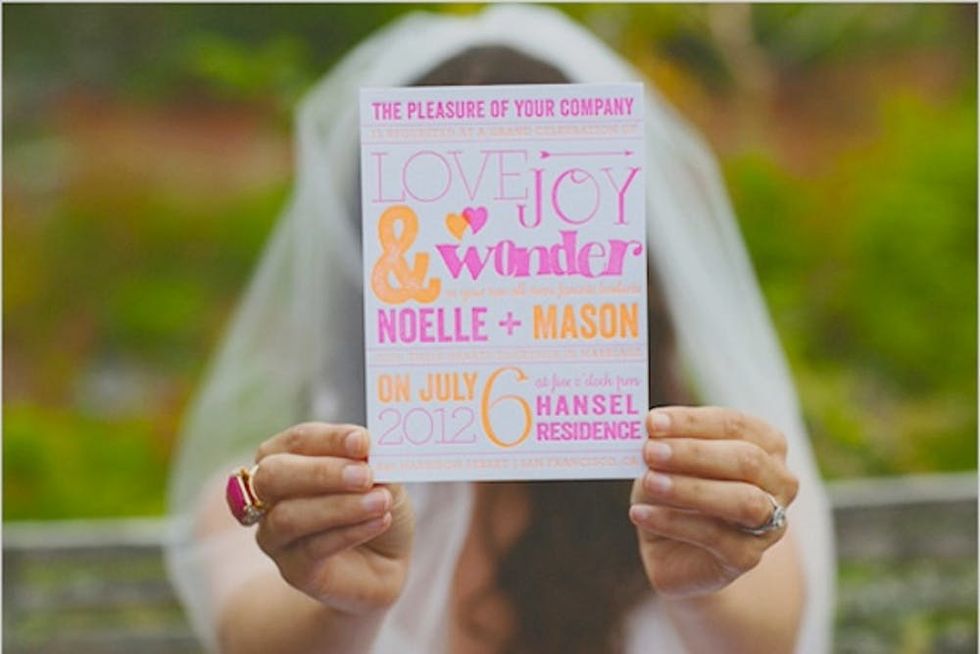 7. Pink And Orange: Get the right color combo, and it's enough to jump right off the page. (via The Wedding Chicks)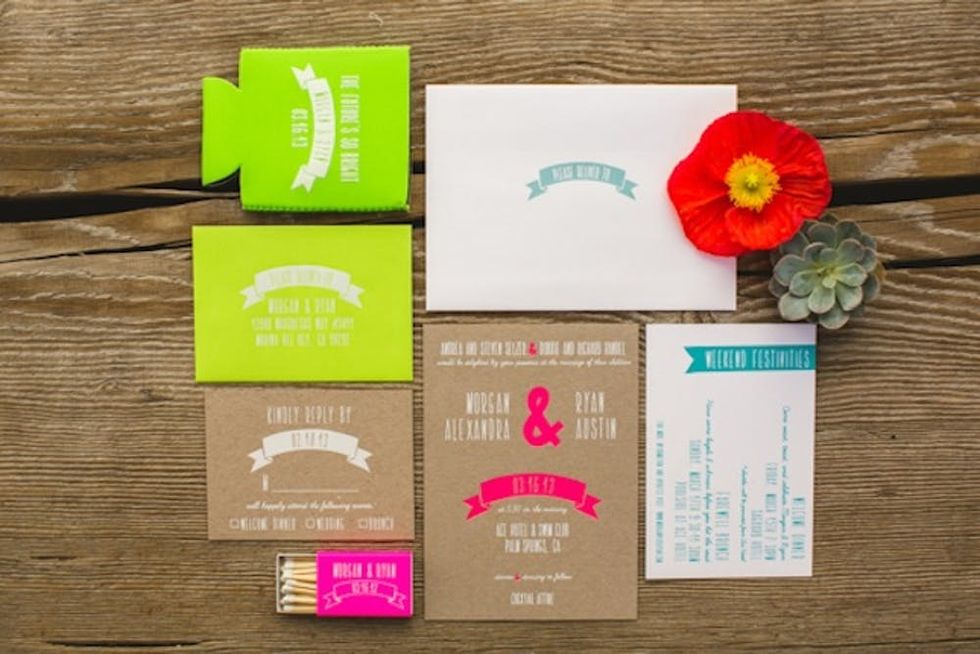 8. Palm Springs Colors: After deciding on a Palm Springs wedding, the color scheme came to life… neon pink, yellow and turquoise. (via 100 Layer Cake)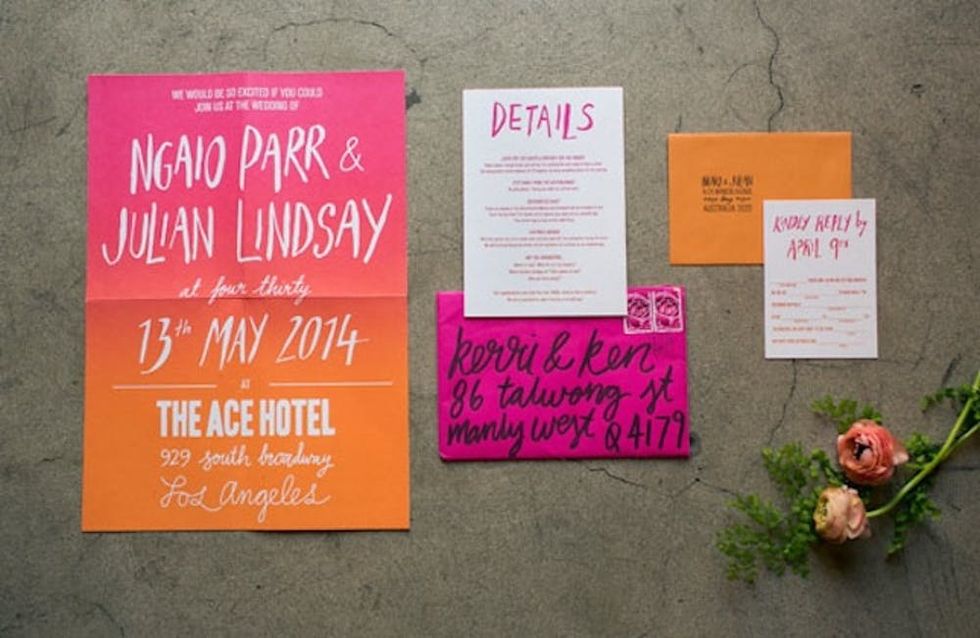 9. Neon Ombre: We love that watercolor neon effect and calligraphy writing. (via 100 Layer Cake)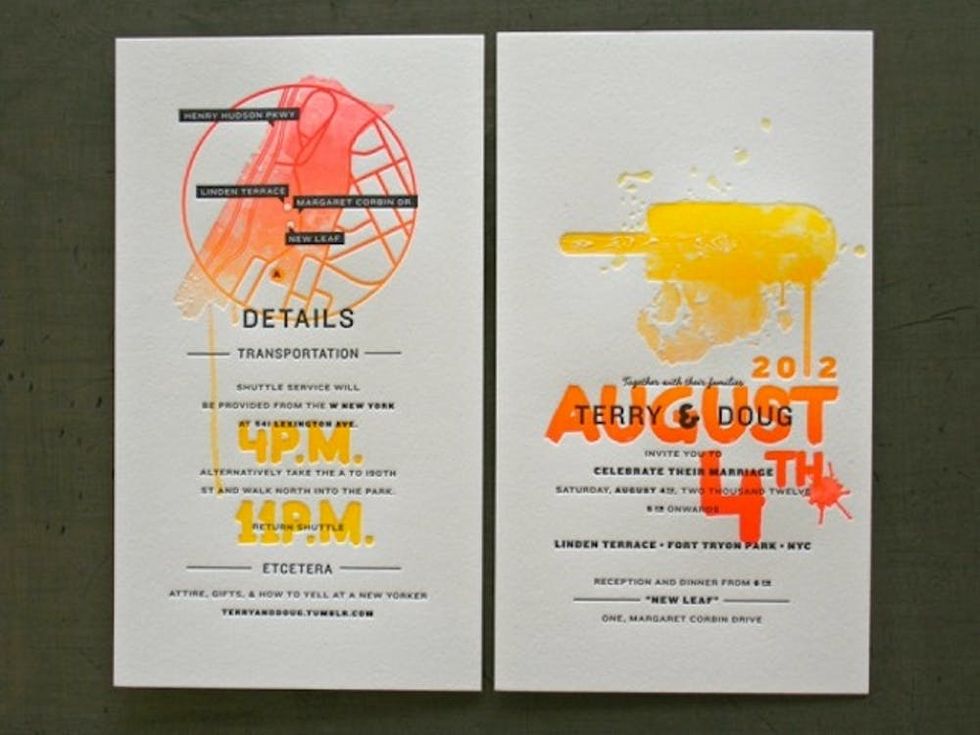 10. Popsicle Invite: We can't decide what we like better, the bright colors or the drippy popsicle theme! (via Beast Pieces)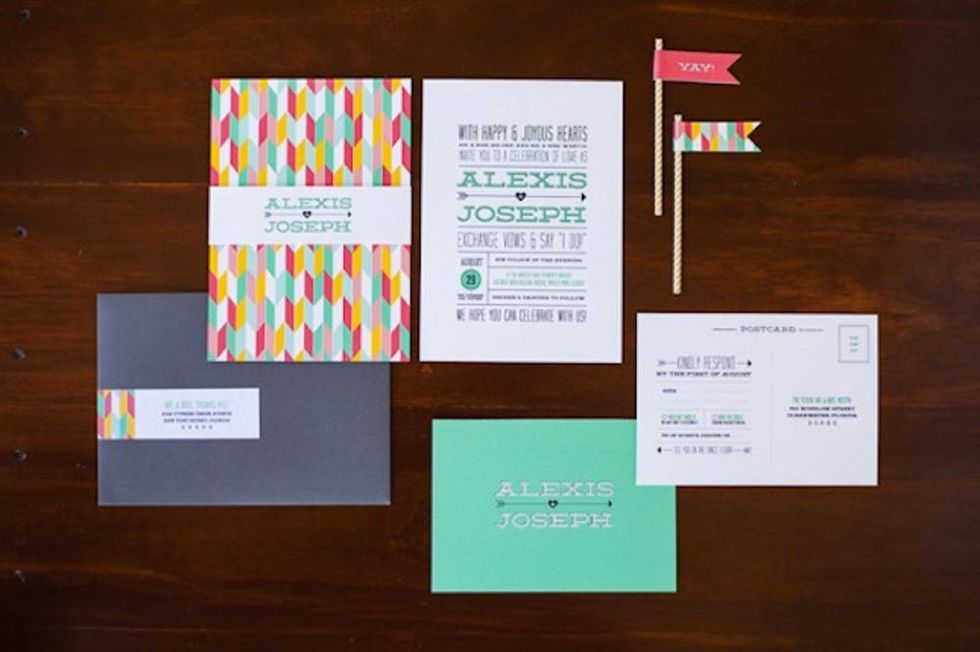 11. Modern Hearts And Arrows: Mint green is paired with bright colors with heart and arrow details for a fresh and modern invitation design. (via Oh So Beautiful Paper)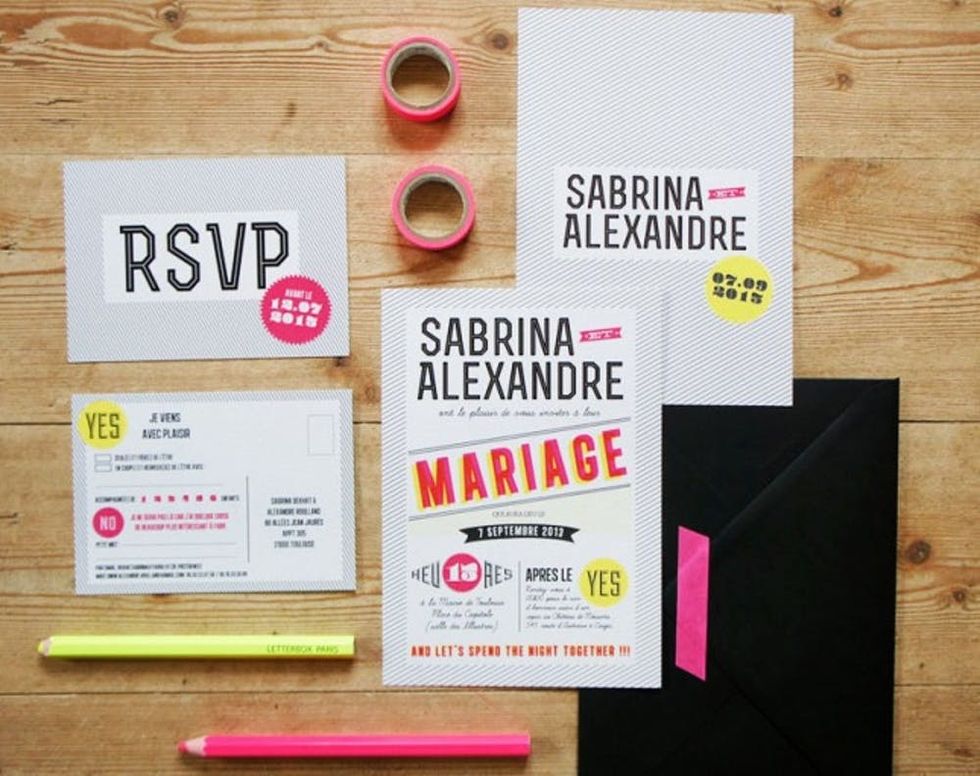 12. Rock And Roll: This graphic invitation mixes different fonts, graphic elements and neon colors. (via Oh So Beautiful Paper)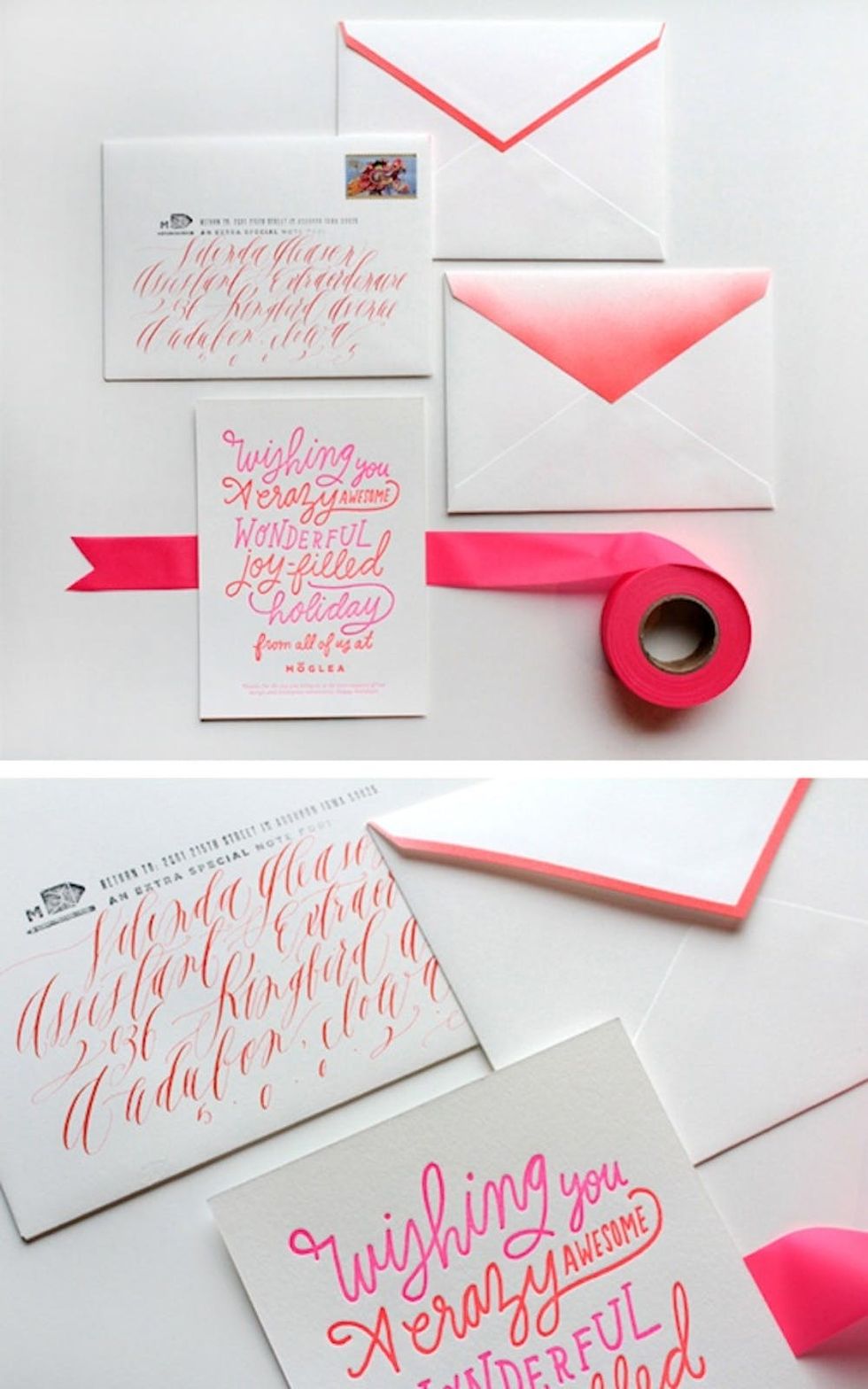 13. Dipped In Neon: These envelopes are edged in neon red for an extra special pop of color. (via Moglea)
What do you think of neon as a wedding color? Let us know in the comments below!
Kate Thorn
Kate Thorn is an illustrator, foodie, photographer, and blogger at Create & Kate. She loves creating art, traveling, and all things chocolate. A native to the Great Northwest, she is currently living in London and pretending to be a mature grad student.