Nom Nom Paleo's Cumin Cilantro Cauliflower Rice Recipe Is a Perfect 10
Feb 27, 2018

Don't get me wrong; plump grains of perfectly steamed rice are a glorious thing, but more often than not, I'll take a skillet full of its cauliflower cousin over the real deal. When done right, cauliflower rice is quite tasty in its own right; it's much lighter and provides tons of fiber, making it an excellent accompaniment to everything from carnitas to garlic-ginger kale. The secret to success when cooking this quasi-grain is simple, and not much different than with traditional rice: Either pair the mild vegetable with a boldly flavored main or, as in this case, dress up the cauliflower rice itself.
---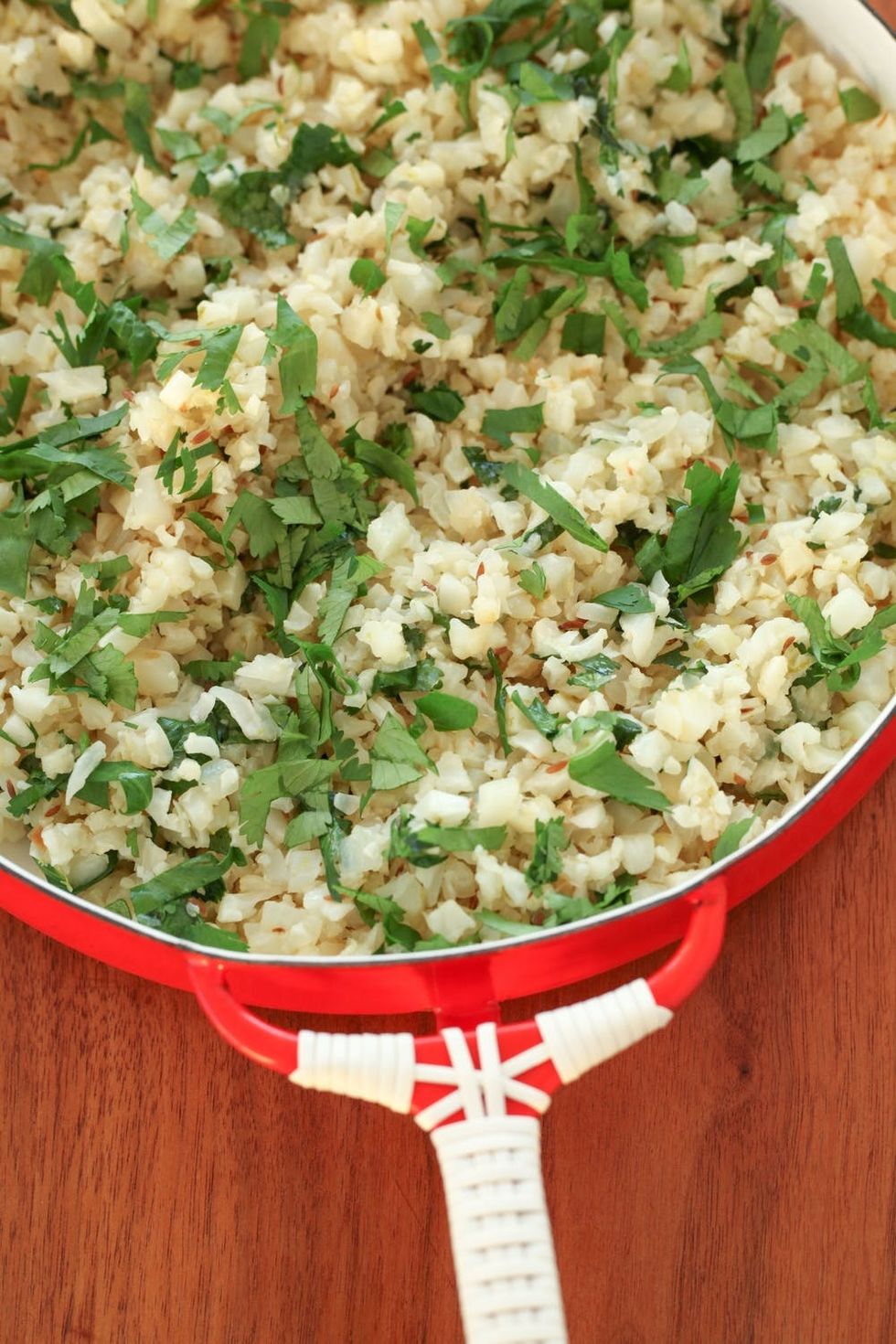 This version, a Chipotle-esque take made with plenty of garlic, onions, lime, and cumin, is my current favorite way to enjoy the Paleo-friendly side. It, and many other easy, crazy good Paleo recipes like Cantonese crispy chicken thighs, roasted Catalan shrimp with romesco sauce, and garam masala vegetable soup, can be found in Nom Nom Paleo's newish cookbook Ready or Not ($35). If you're looking for doable Paleo (and in many cases, Whole30-compliant) recipes that are actually exciting (read: drawing on an international pantry), I'd highly recommend picking up a copy.
CUMIN CILANTRO LIME CAULIFLOWER RICE RECIPE
Adapted from Ready or Not: 150+ Make-Ahead, Make-Over, and Make-Now Recipes by Nom Nom Paleo by Michelle Tam and Henry Fong, copyright © 2017. Published by Andrews McMeel Publishing, LLC.
(Makes 6 servings)
Recipe Notes:
Directions:
Share your Paleo dinner creations with us on Instagram @BritandCo.
Brit + Co may at times use affiliate links to promote products sold by others, but always offers genuine editorial recommendations.
(Photo via Nicole Perry / Brit + Co)