This Instant Pot Carnitas Recipe Satisfies All of Your Summer Taco Needs
Aug 01, 2018
---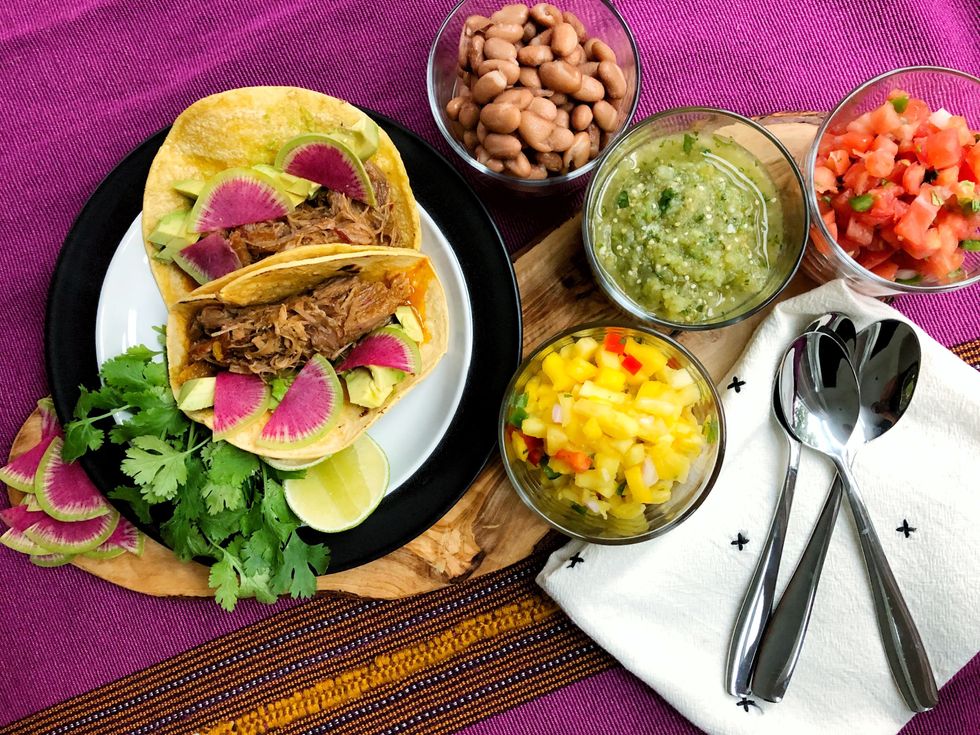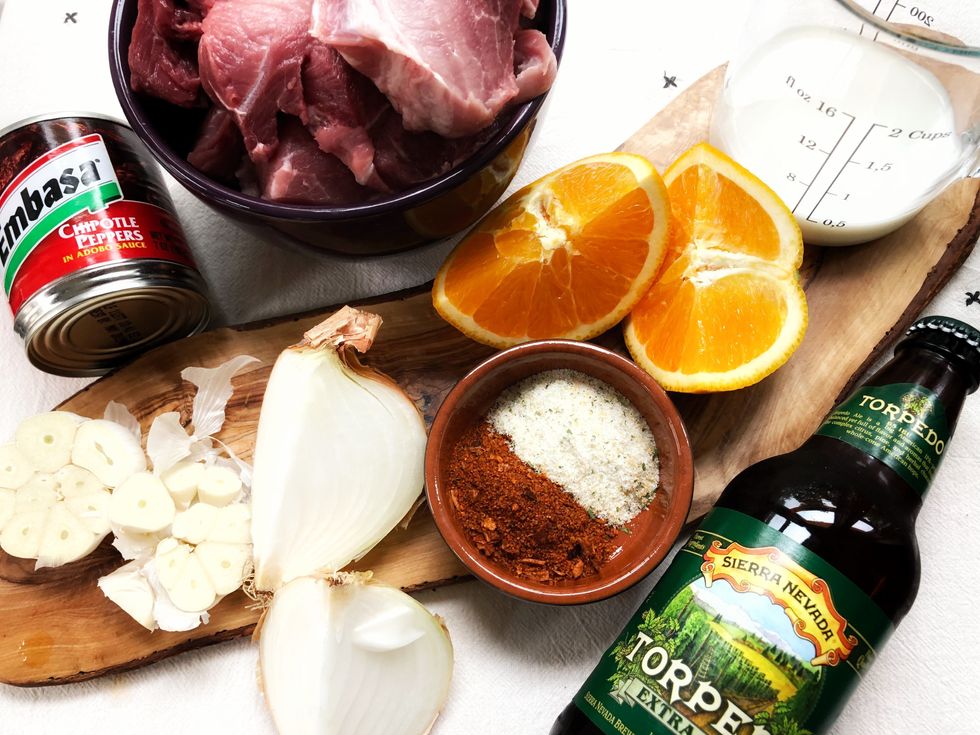 Ingredients
1-2 tablespoons vegetable oil, divided
2 1/2 pounds bone-out pork butt/shoulder, cut into 1-inch slices
1 head garlic, cut in half
1/2 sweet onion, skin-on
1/2 orange, cut in half
1 tablespoon taco seasoning
1 tablespoon Lawry's garlic salt
2 chipotle peppers in adobo sauce
1/2 cup whole milk
1/2 beer (IPA is our choice)
Directions
Heat 1 tablespoon of oil in a heavy skillet over medium-high heat. Working in batches, sear the pork butt for a few minutes on each side. Place pork in Instant Pot when browned. Repeat with the remaining pork.
Place all the other ingredients on top of the pork in the Instant Pot, secure lid, and double check that the vent (on the lid) is in the sealed position.
Choose the Meat/Stew setting (or Manual for 35 minutes on high pressure), and let cook.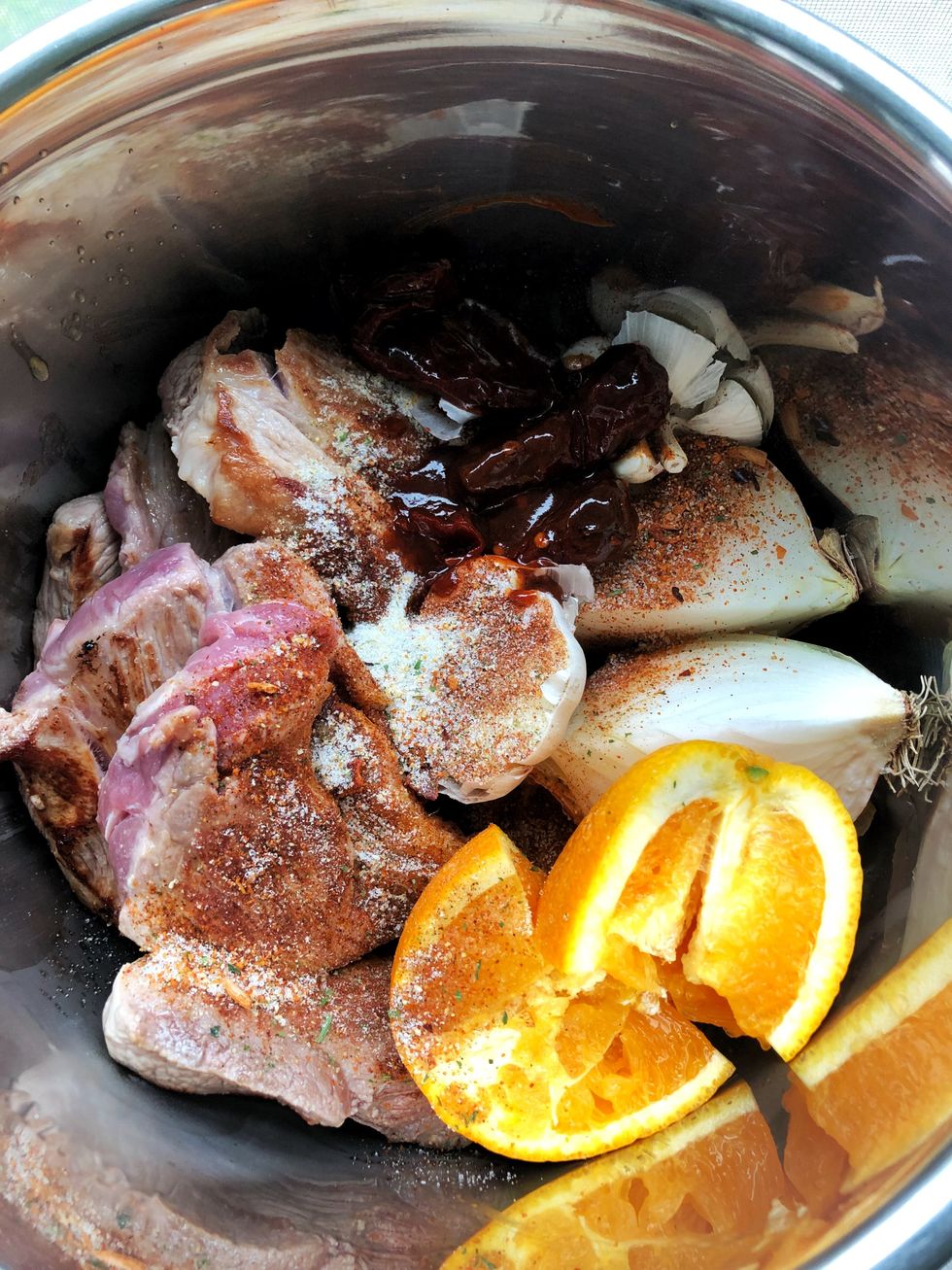 Once it is finished, either let the pressure come down on its own (usually takes about 15 minutes) or carefully release the pressure by turning the vent (on the lid) to the venting position.
Shred the pork and other ingredients (in the pot) using two forks. If eating the skin of cooked oranges turns you off, remove the oranges before shredding.
Though the pork is ready to serve at this point, for a bonus, sear it. Press Cancel button on your Instant Pot, then select Sauté. Cook for 10-15 minutes, allowing the liquid to reduce and concentrate in flavor a bit. This step is optional but nice to do if you have the extra time.
Serve shredded pork with your favorite taco toppings. We used corn tortillas, avocado, watermelon radish, cilantro, and lime.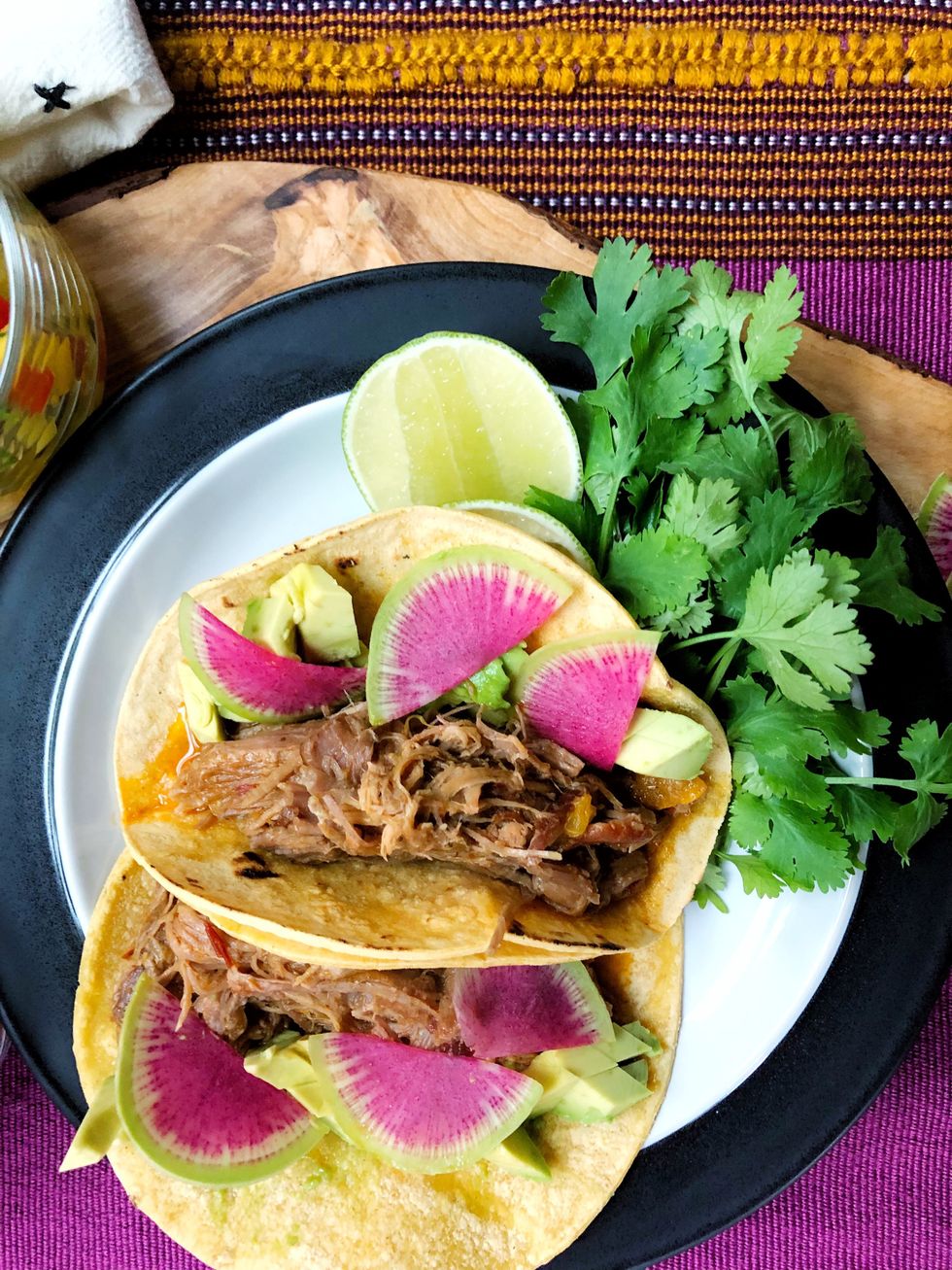 From Your Site Articles
Related Articles Around the Web
Ashley Bare
Ashley primarily works as a nomadic private chef happily serving her international clientele all over the world. She also does freelance recipe R&D, having recently worked with cookbook authors Mads Refslund, James Peterson, Candice Kumai, Tama Matsuoko, and Alison Cayne. In her former NYC life, she was a culinary instructor. Teaching people how to cook with confidence remains her professional passion. She hopes to open a cooking school in the next couple years. In addition to building a food and cooking empire, Ashley also obsesses over travel (see @cendrenue), learning languages, interior design, dance cardio, and amaro liqueurs.
DIY Recipes