Make a NYE Clutch That Doubles as a Fanny Pack
Dec 23, 2013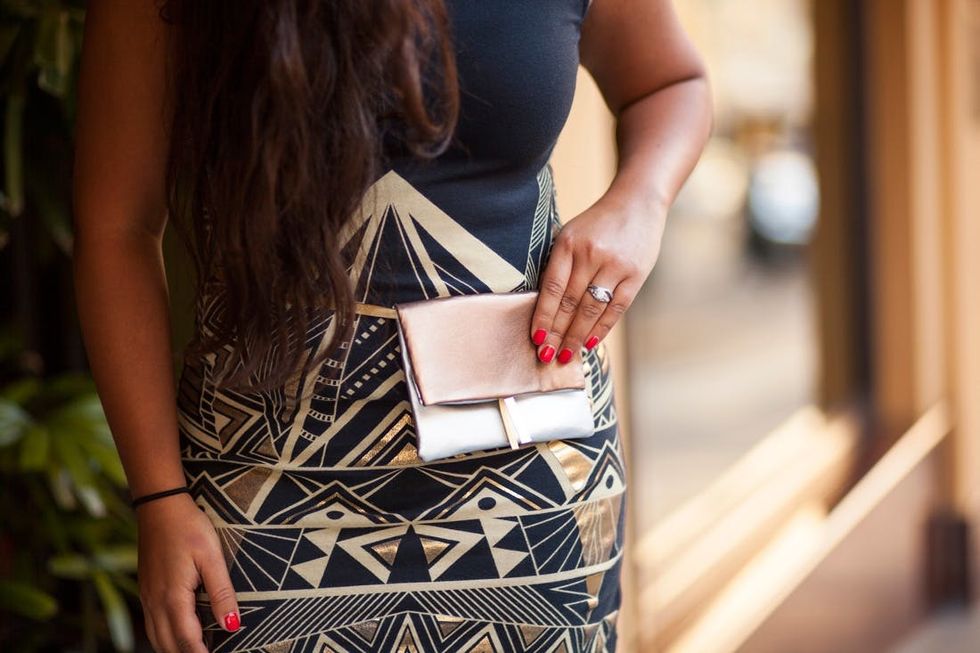 ---
Oh, New Year's Eve. A night of glitter, countdowns, and countless tabs that get left open, phones that spend the entire sandwiched in your armpit, and IDs lost. That's why, we've taken it upon ourselves to create the most mini metallic clutch ever, that happens to double as a fanny pack so you can rock it all night long, from the dance floor to that inevitable Bloody Mary brunch.
Materials:
– copper leather
– Note: faux leather would also work, as long as you can iron it.
– gold leather cord, trim, or ribbon
– VELCRO® Brand Sew-On Beige Tape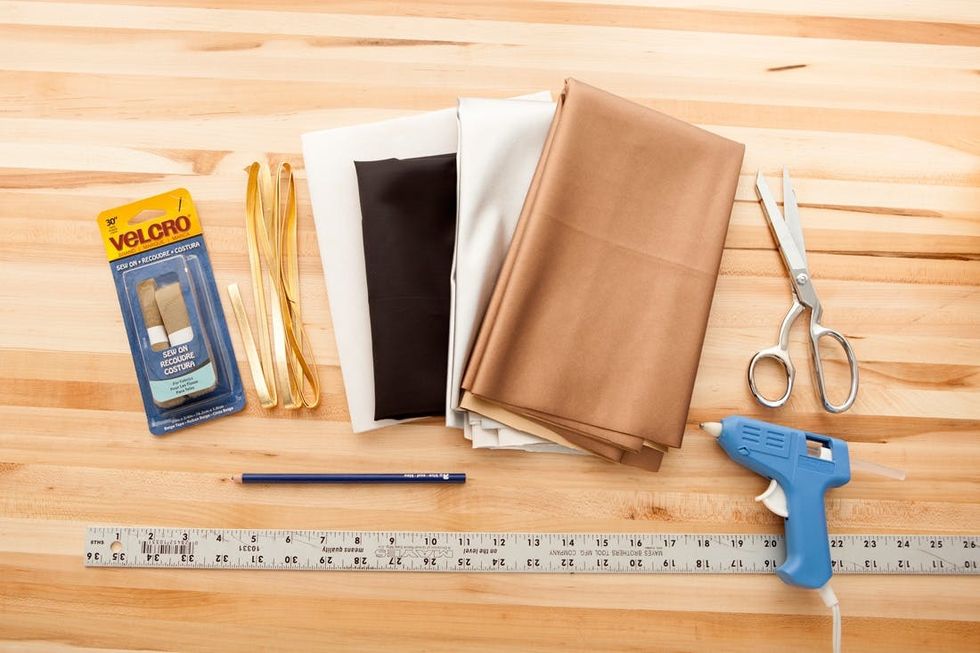 As you can see by the materials list, this is a bit more involved than our typical project, but the results are stylish as ever — you might want to use this for more than just New Year's Eve ;)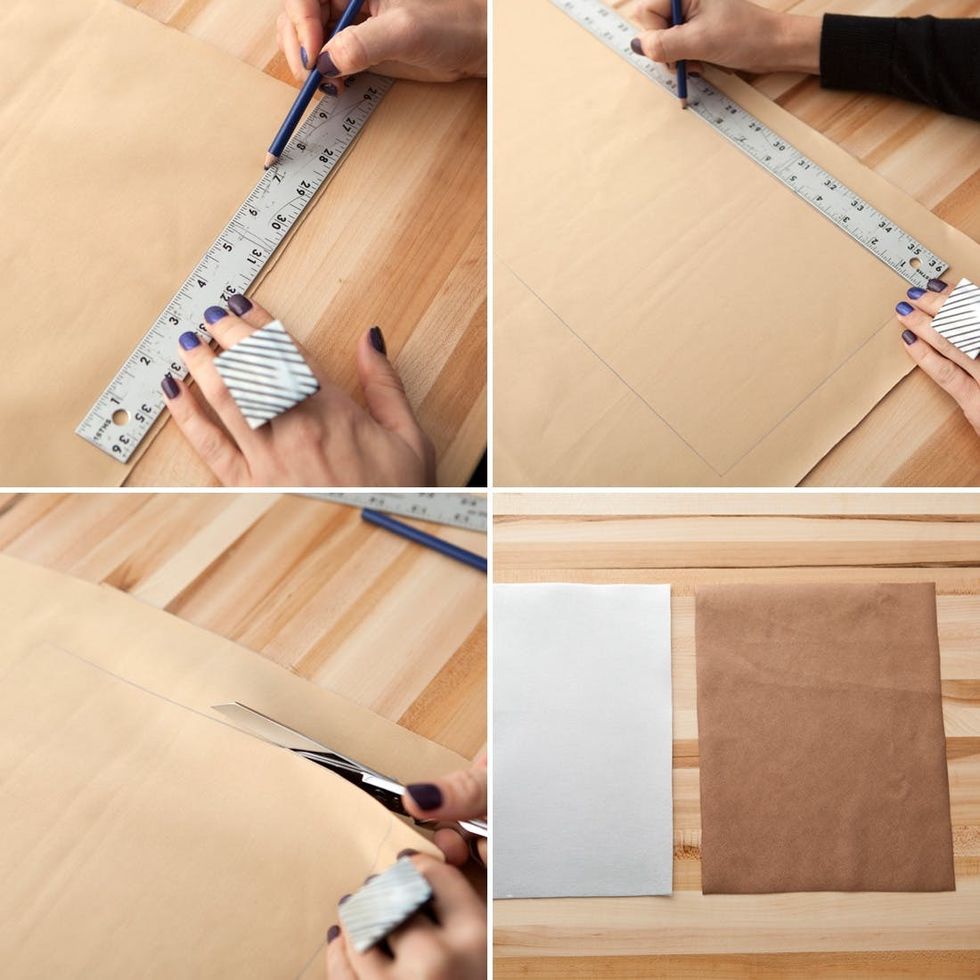 First thing to do is cut your leather. We cut one piece of copper and one piece of silver into 7-inch by 9-inch pieces.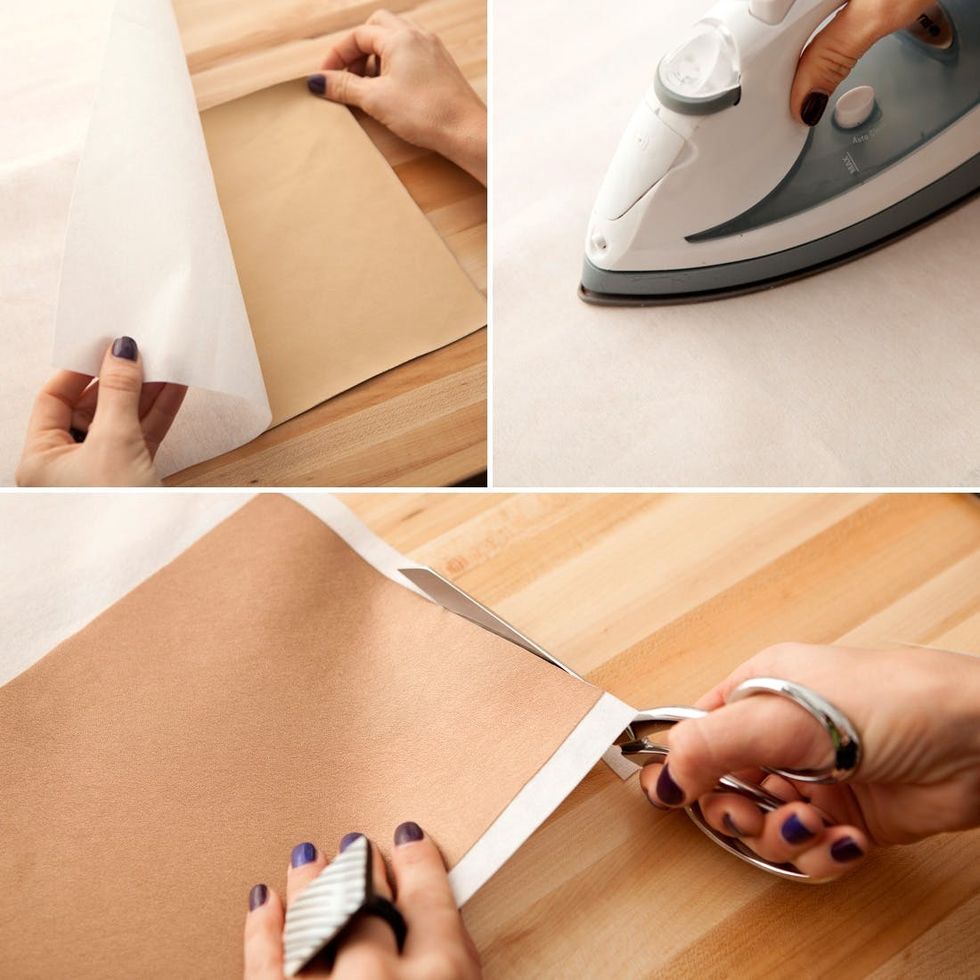 Now, you want to iron on the fusible web. This will stiffen your material, making it much more sturdy. Iron it on, and trim off any excess. Do this with both pieces of leather.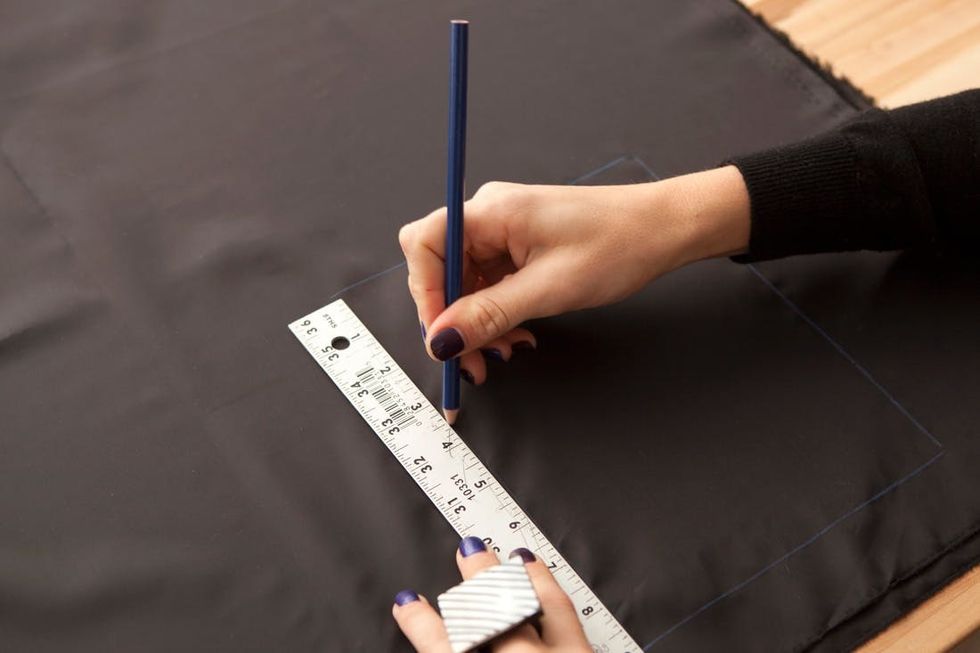 Next, time to prep your lining fabric. Cut two pieces that are 6 inches by 9 inches.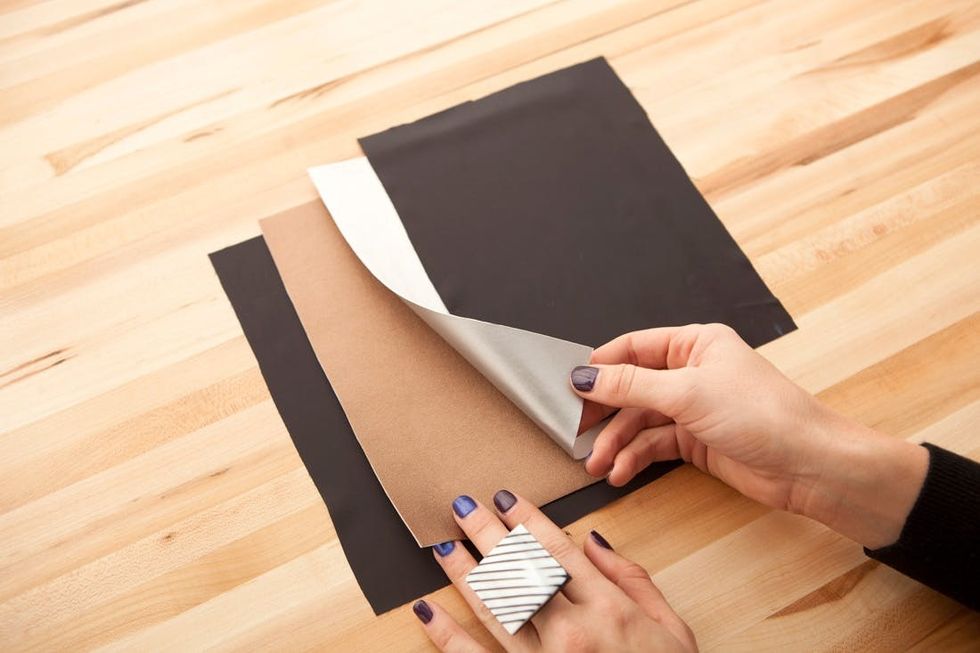 Here are all of your cut pieces, in order of how they'll end up being attached.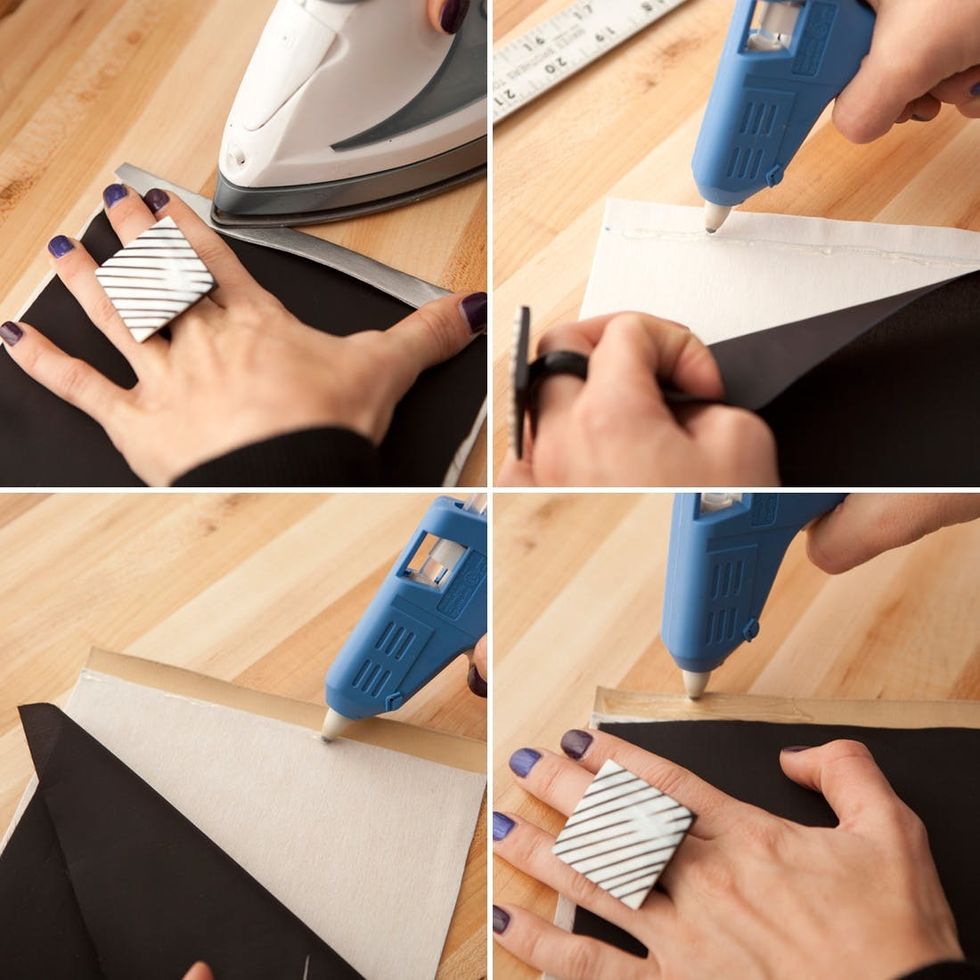 To attach the liner to your leather, we went with a hot glue shortcut. Iron top of the leather seam so that it folds over the liner, then glue. Do the same with your other piece of leather.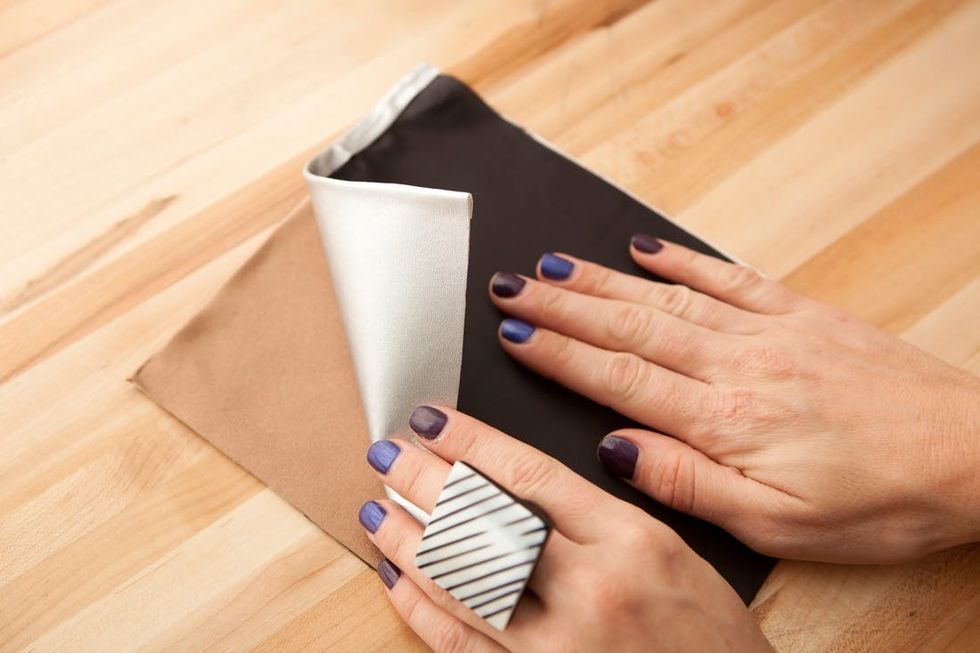 Now, your pieces look like this.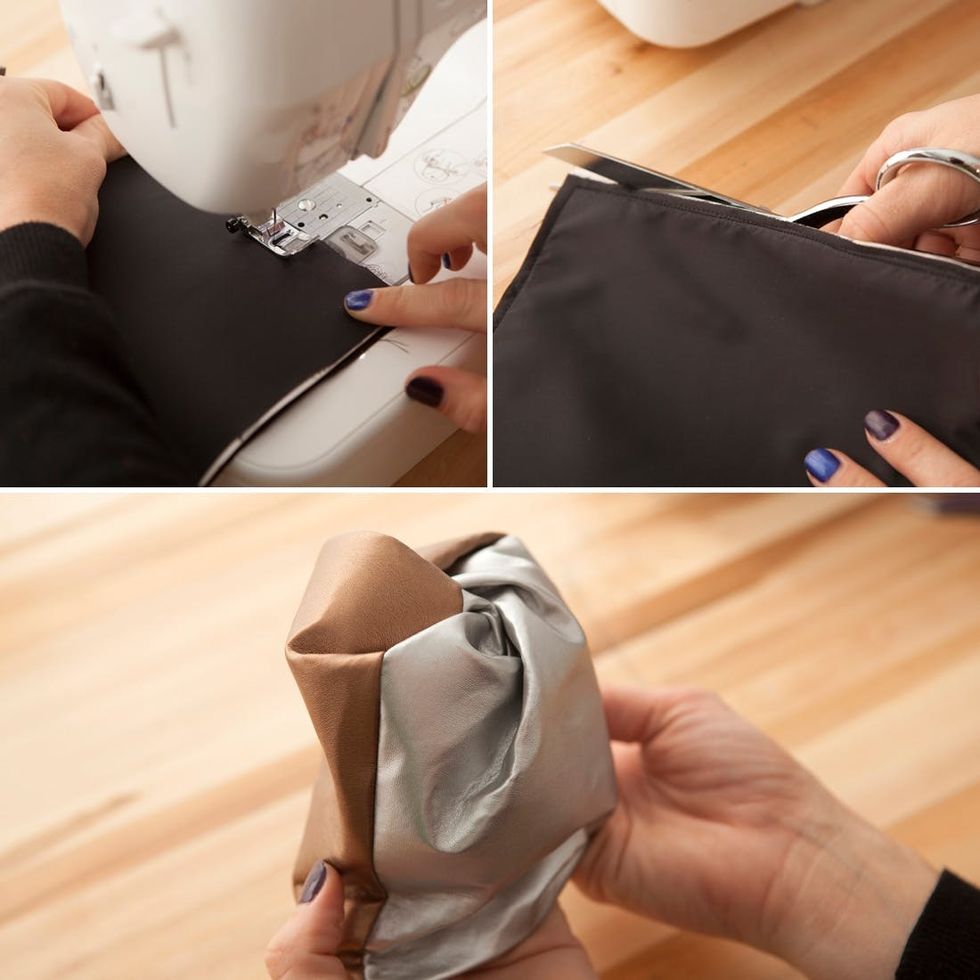 Time to sew! Stack your pieces so that the leather faces in, and the black liner out. Sew on three sides (leave the leather seam side open!). Then turn inside out.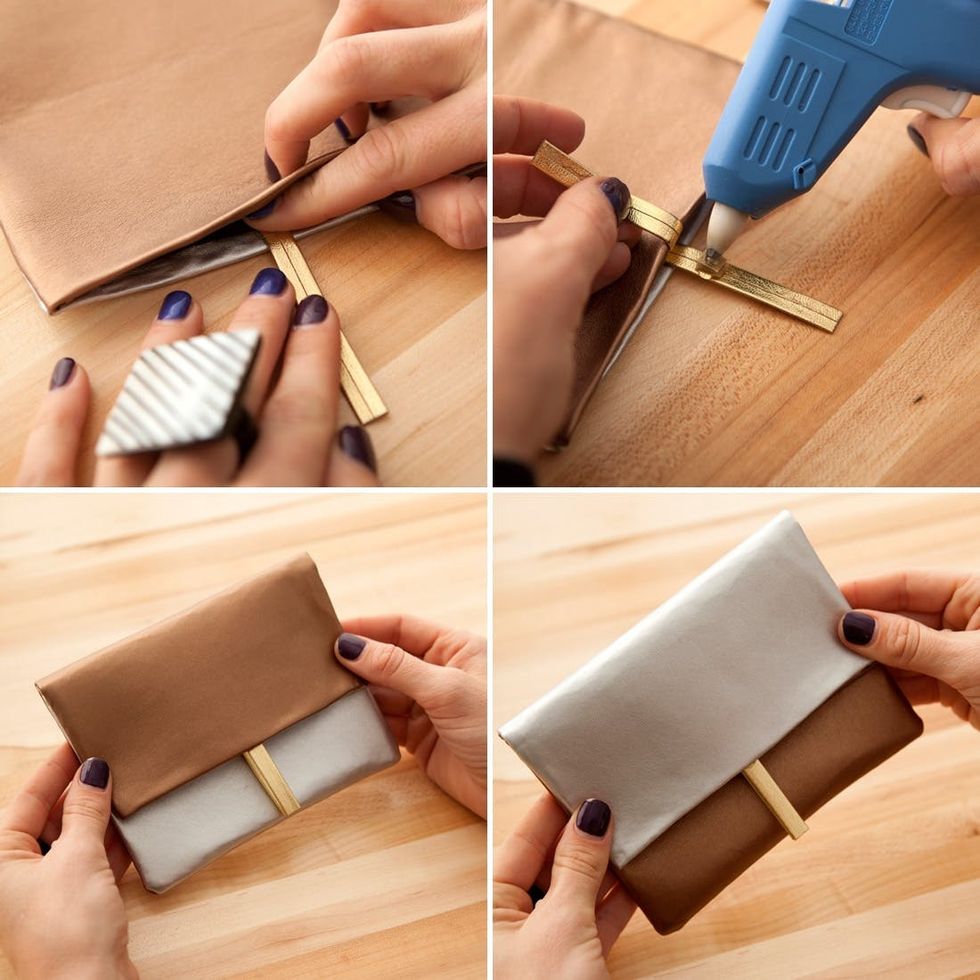 Okay, we're almost done. To fasten the clutch, we added a little gold tab to the top. Now's the point when you have to decide which color blocked metallic pattern you want. Silver with a copper fold-over, or the opposite?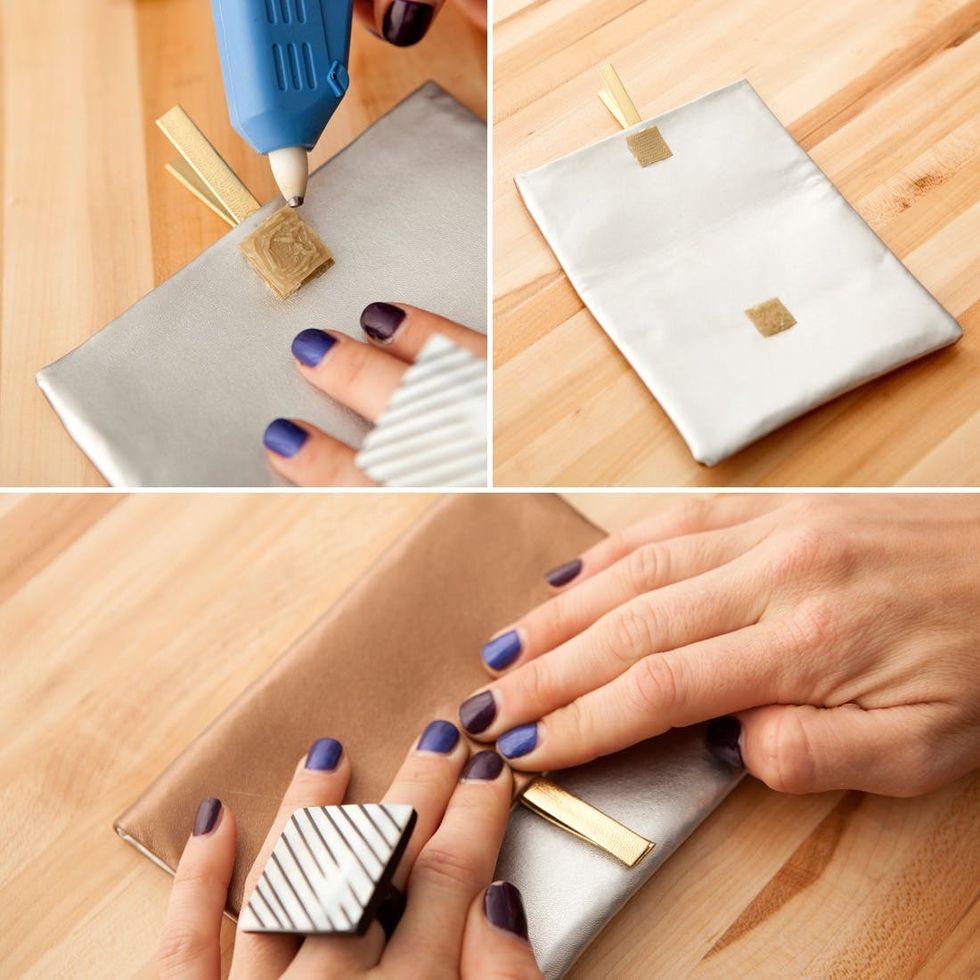 Glue your VELCRO® Brand Sew-On Beige Tape as you see in the photos above. This is how your clutch will close.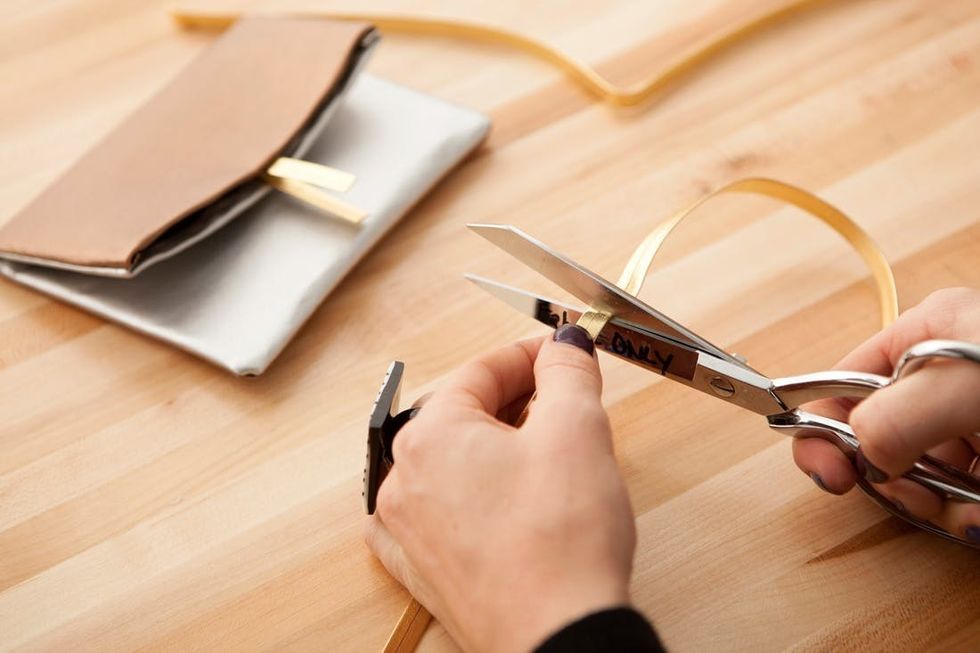 Finally, we'll create a small belt-like strap so that you can turn your clutch into a fanny pack at a moment's notice. Measure around your body to decide how long the belt needs to be.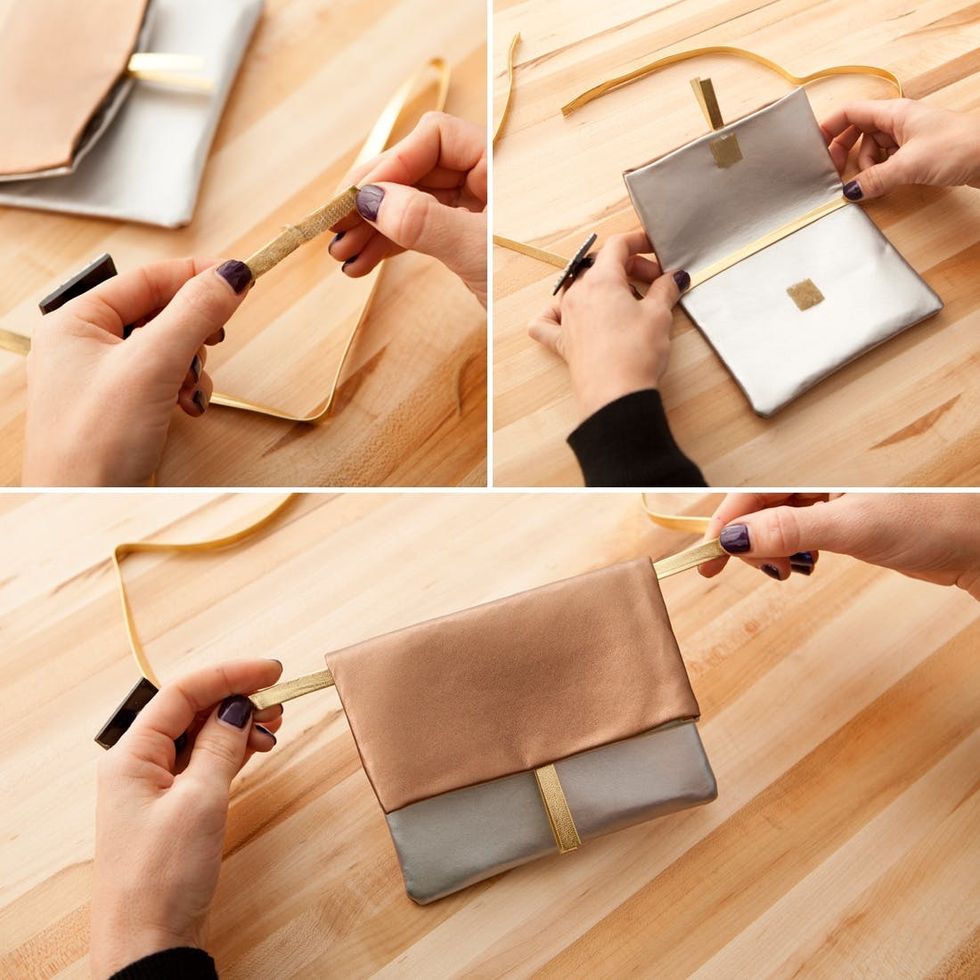 Simply glue VELCRO® Brand Sew-On Beige Tape onto your belt so that you can take it on and off easily.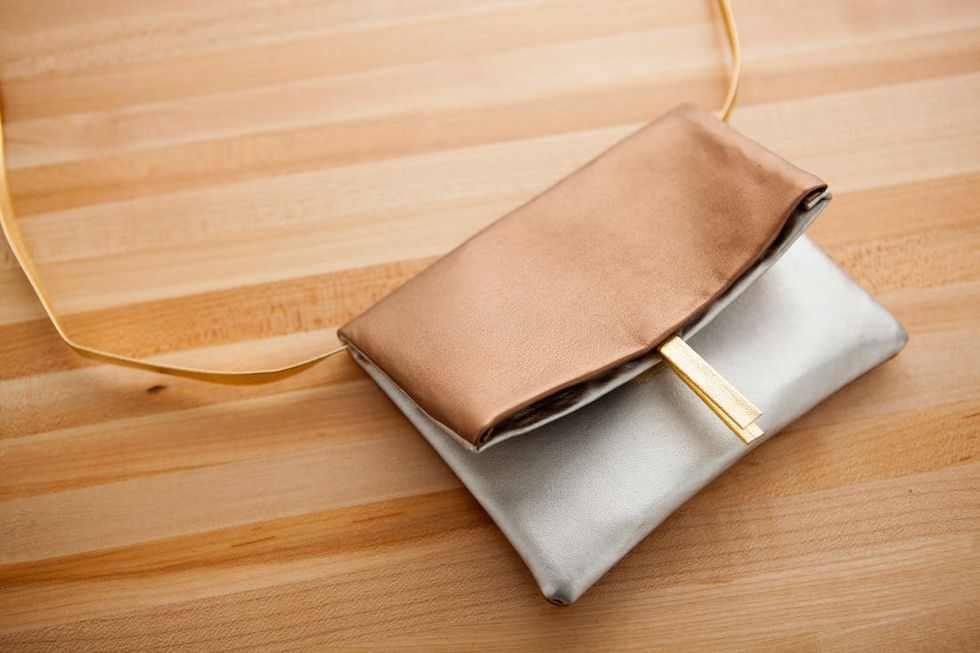 And you're done!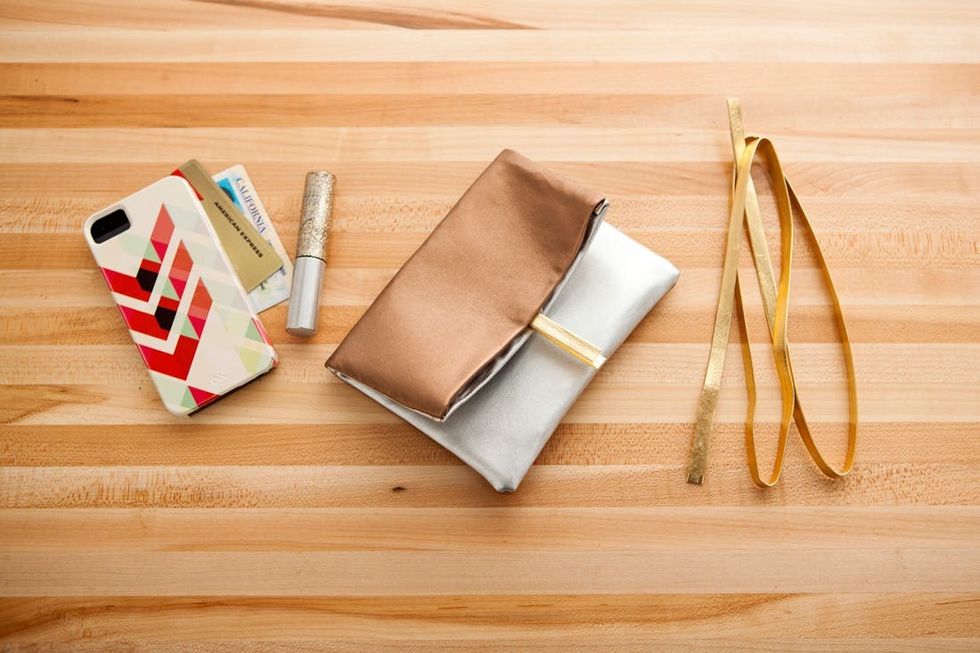 We loaded ours up with these NYE essentials: iPhone, credit card, ID, and glitter, obviously.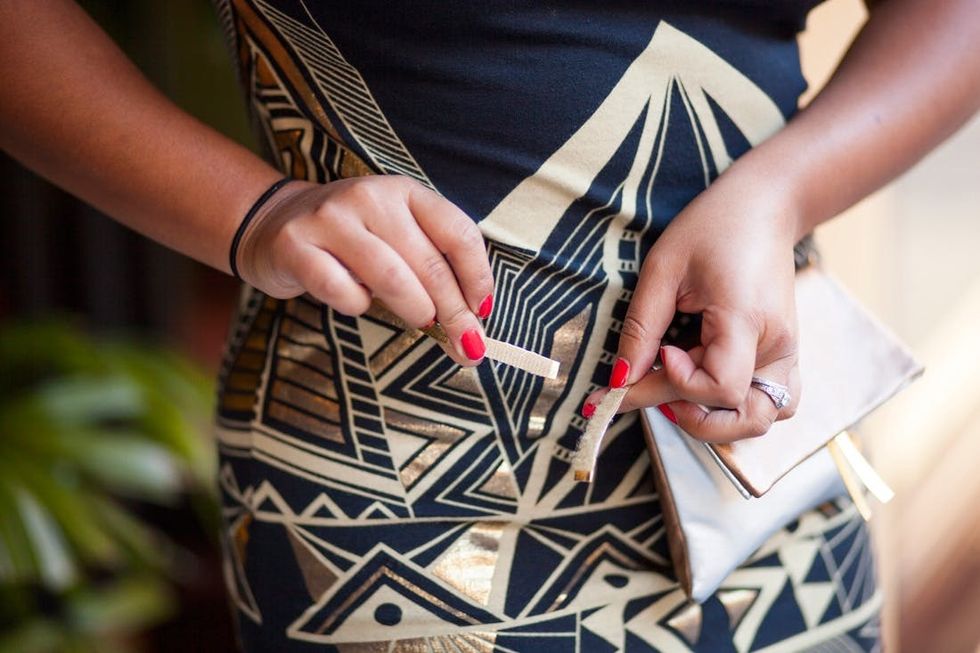 Wrap it around you, and fasten!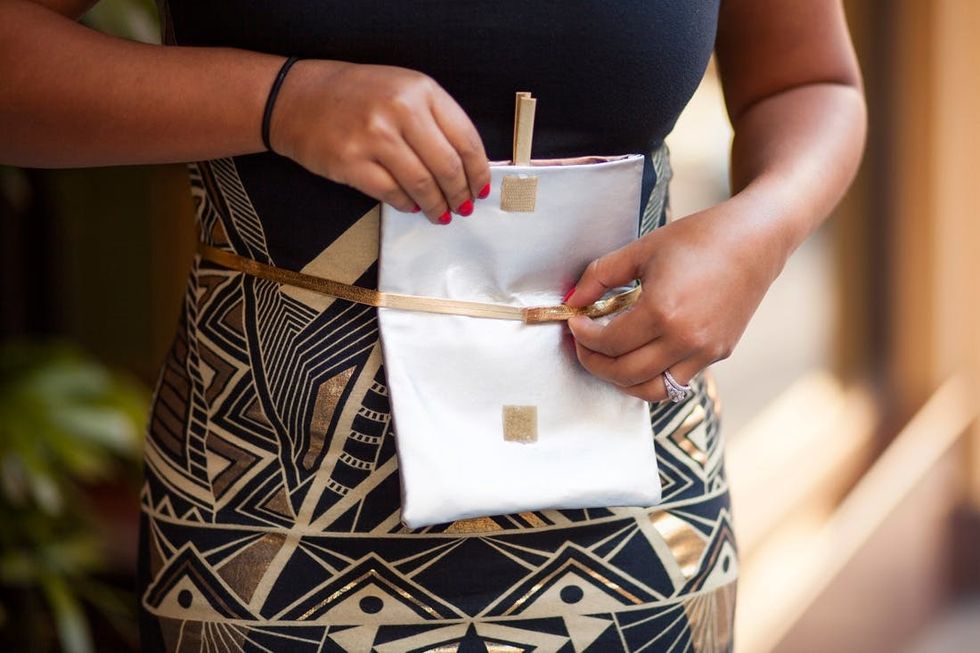 Be sure to turn the belt so that the clasp is concealed under the folding part of your clutch.
<em>clutch</em>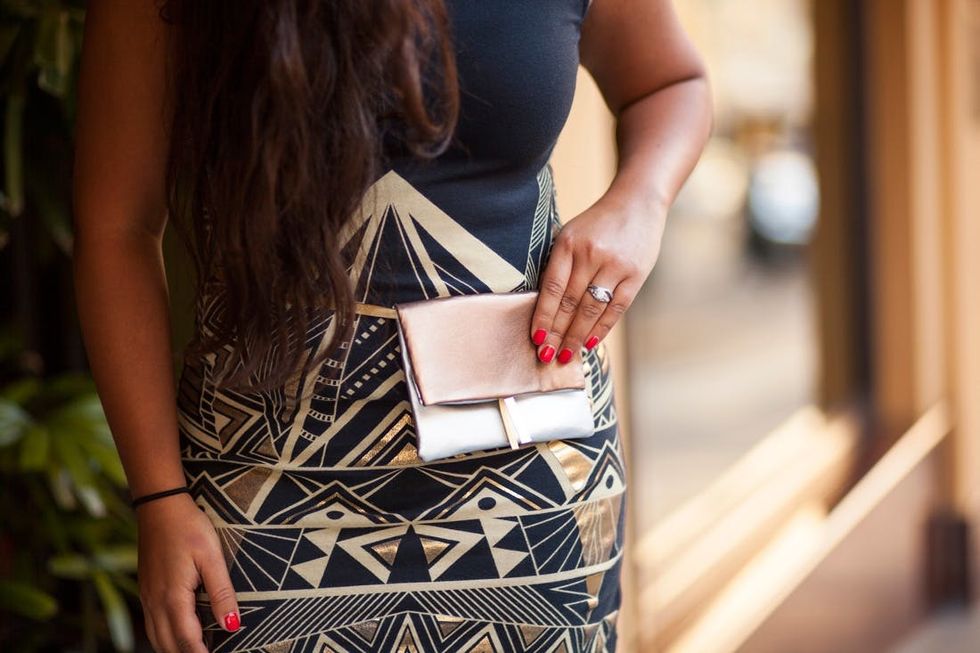 Misty Spinney
Misty Spinney is a hair stylist, makeup artist, and fashion stylist with a strong background in design and deep passion for creativity.
DIY Style
Still haven't taken up that new creative skills you swore you'd learn this year? Or ready to take your design skills to the next level? Let's say so long to the weirdest year ever by checking those big learn-something-new goals off our perpetual to-do lists.
We've teamed up with Clorox to give you the gift of unlimited creativity now through the end of the year. Once you sign up, you can take as many of our 120+ classes as you want for FREE for one whole month!
Here's how it works:

Head to brit.co/learn and sign up for the "All Access Pass."
Use the code "CLOROXCARES" at checkout to redeem your free month of classes.
You will be automagically signed up for Clorox's email list once you redeem your free all access pass. (It's the #1 Choice for Disinfection!)
Your pass lasts one month from when you checkout. This means you have unlimited access to all the classes during that month.
This offer is valid now through December 27, 2020.
Browse our catalog to find the right class for you, tell a friend and take the class together over Zoom, or organize a 'cocktails + crafts' night with a friend in your bubble so you can learn something new together.
What are you waiting for? Time to start learning all the things!

Thanks to Clorox for making this happen! When it counts, trust Clorox.
Lifestyle