Lazy Girl's Guide to a #SorryNotSorry NYE's Night In
Dec 19, 2016
The new year is upon us! We're ready, more than ever, for 2017 to arrive and in order to be our best selves, we're spending this NYE getting refreshed and recharged with one amazing night in. That's why we partnered with Baileys to craft two amazing recipes that are totally worthy of an unapologetic evening. Declining parties has never felt so good. #sorrynotsorry. So, trade in those pumps for some PJs, grab a group of your besties and get ready for the best NYE with our Baileys coffee pot de creme and champagne floats.
---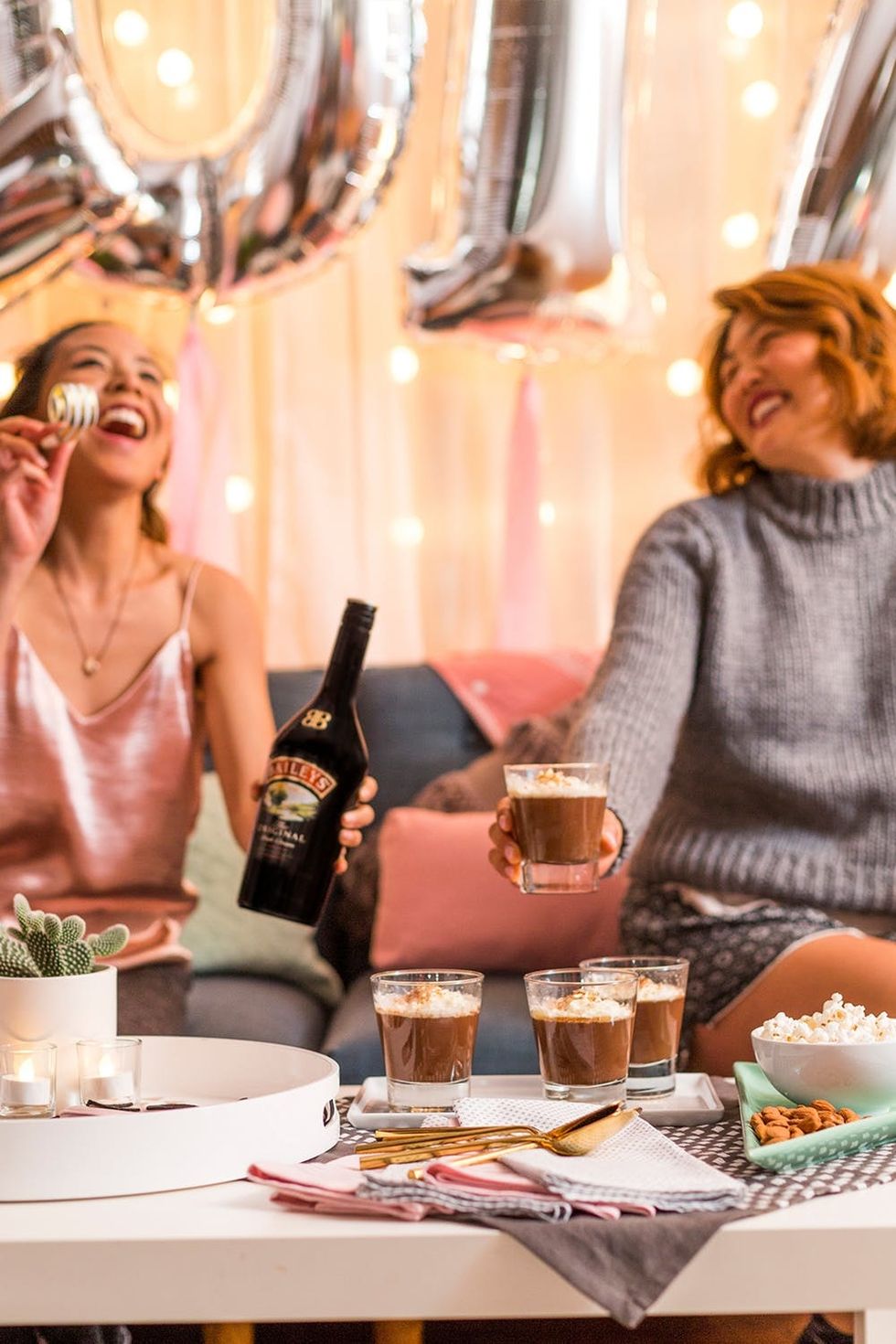 Are you ready for a night to just kick it?
Make It to Midnight With Baileys Coffee Pot de Creme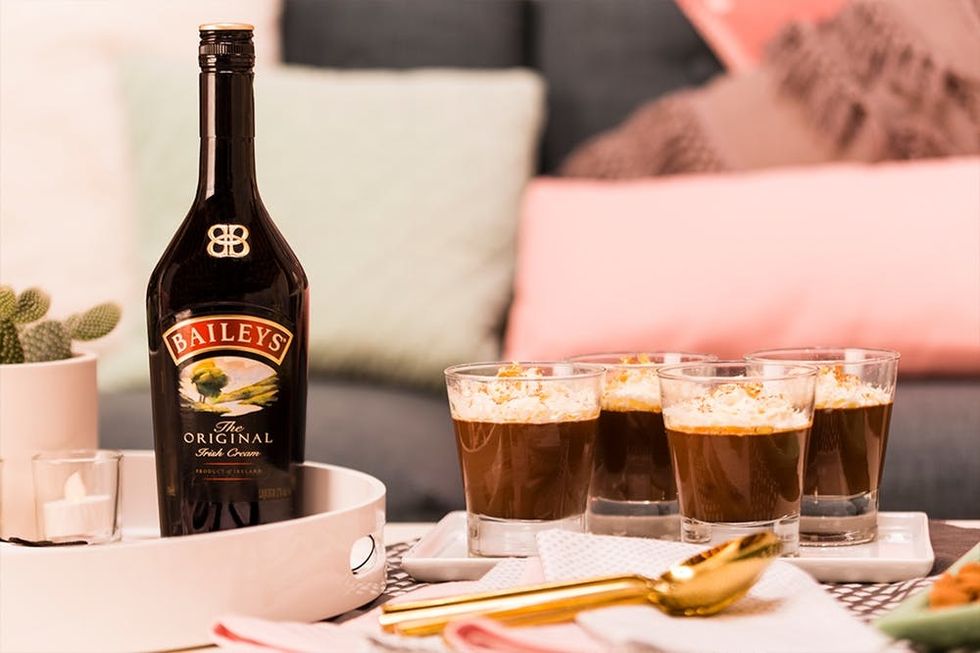 Put the espresso shots down and grab a cup of these deliciously chocolate-y (and caffeinated!) desserts. It's the ultimate two-fer — coffee and dessert in one!
Baileys Coffee Pot de Creme
Ingredients: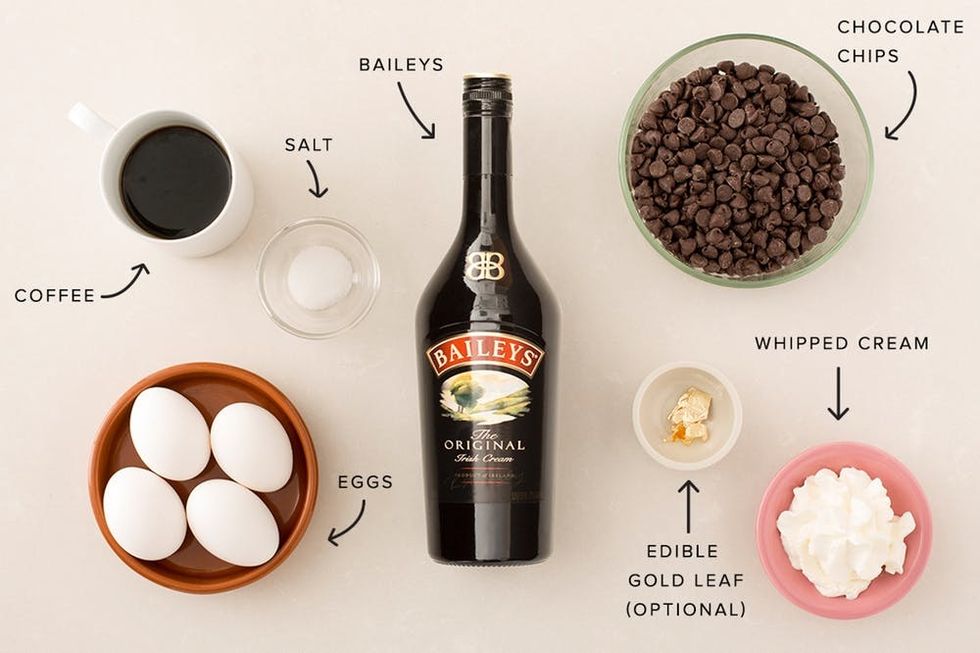 Instructions: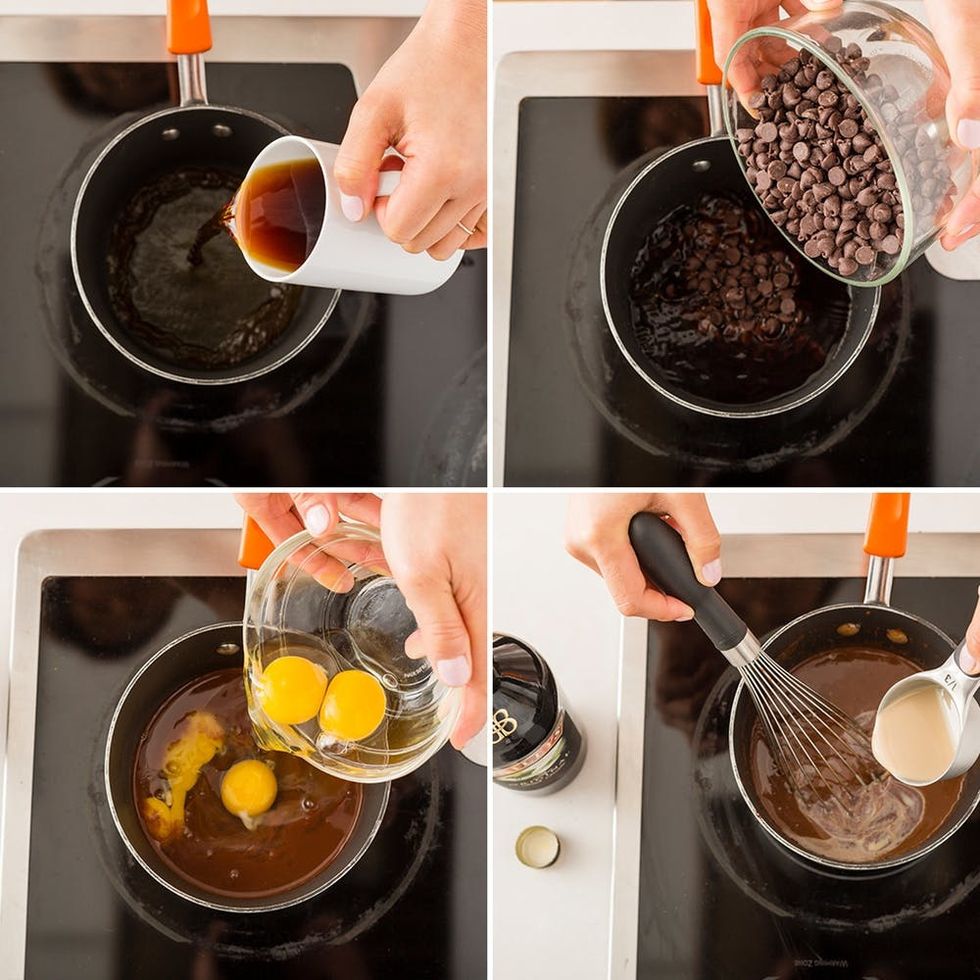 There's nothing like the smell of coffee! Pour a fresh cup in a medium saucepan with the chocolate and salt. Stir over medium heat. Whisk in four eggs, mix until smooth and add in the Baileys.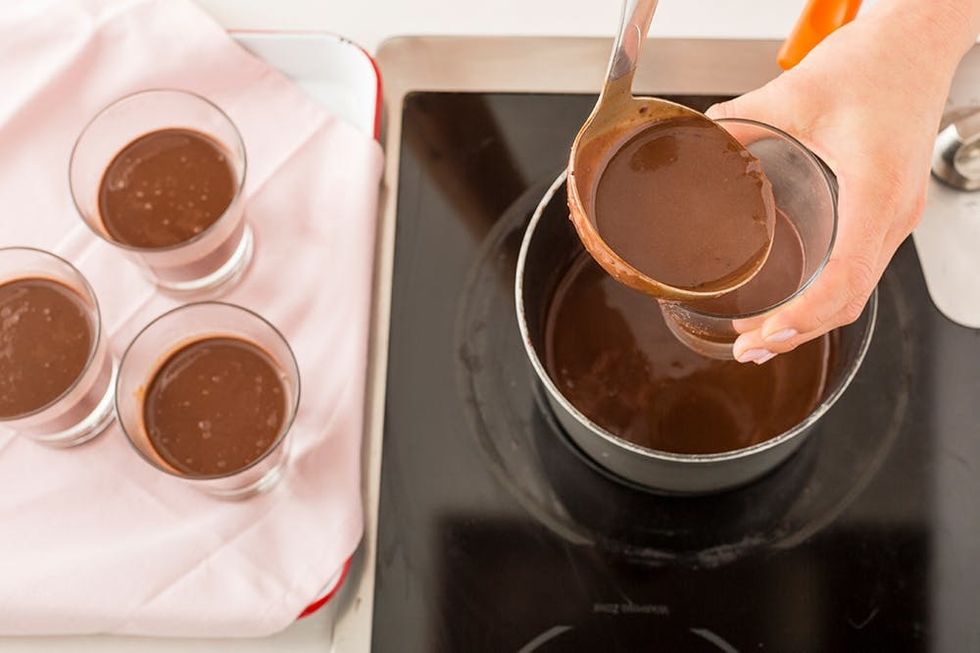 Once the chocolate is completely melted, pour the mixture into small glasses and refrigerate for two to three hours, or until firm. The best part is that these can be made well in advance for the ultimate lazy girl evening.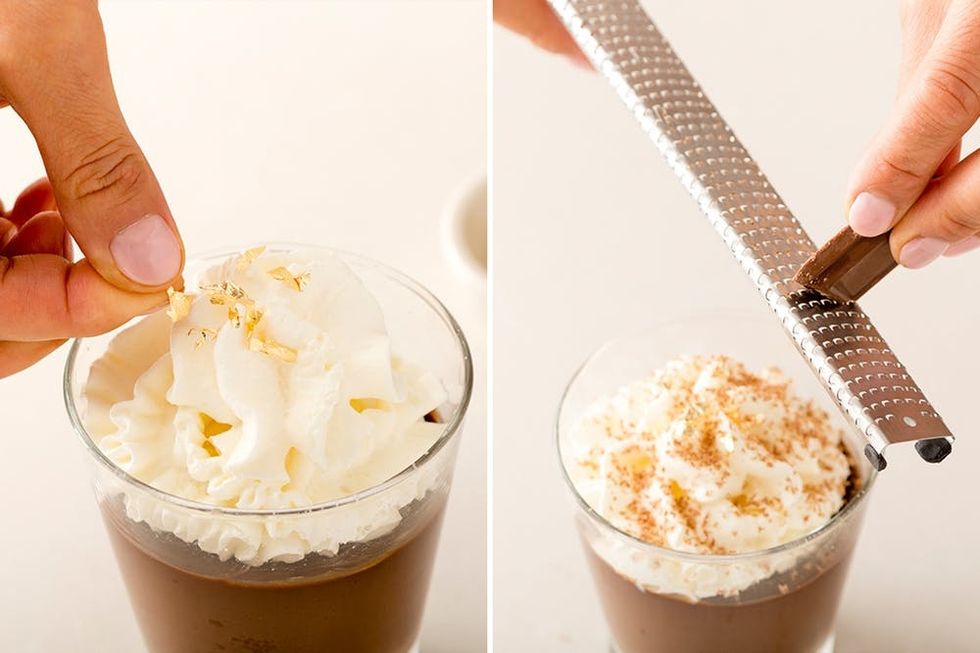 Add some serious pizzazz with whipped cream, edible gold flakes and shaved chocolate. Then again, if the lazy girl takes over, you can always just skip this part. The pot de creme is sooo good, it doesn't need any help.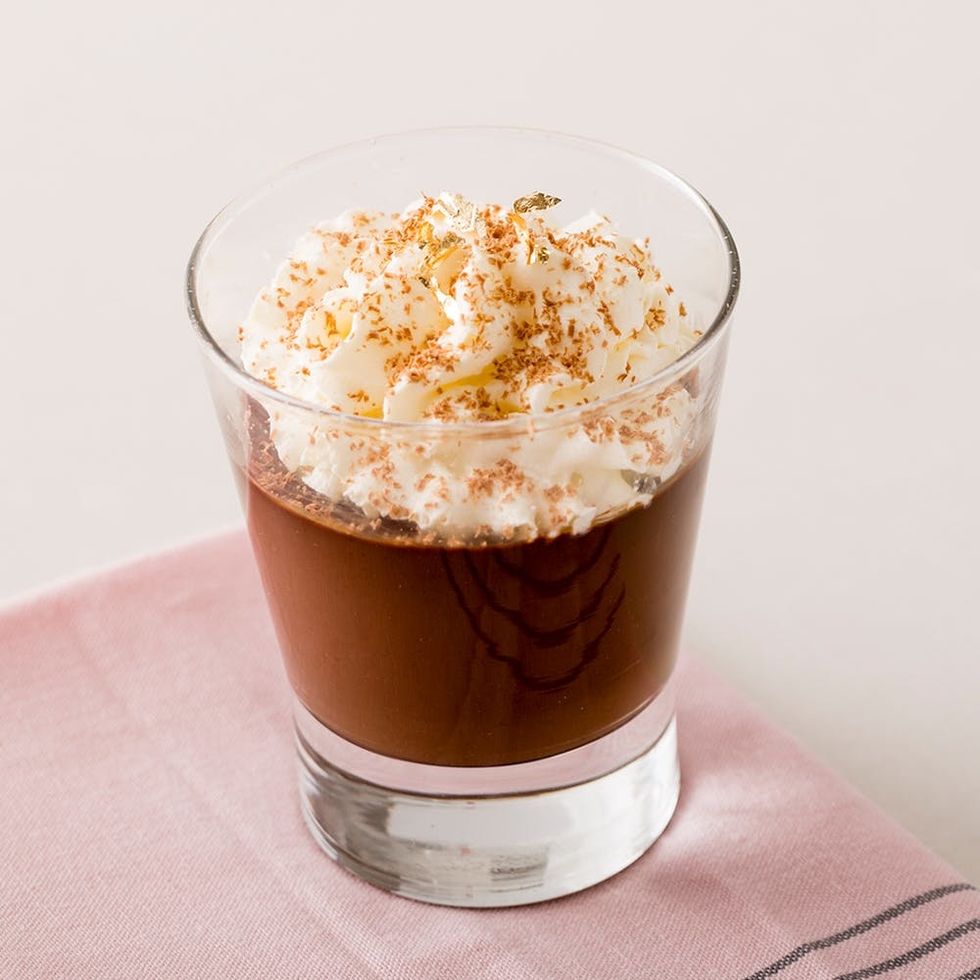 Coffee and chocolate game so strong!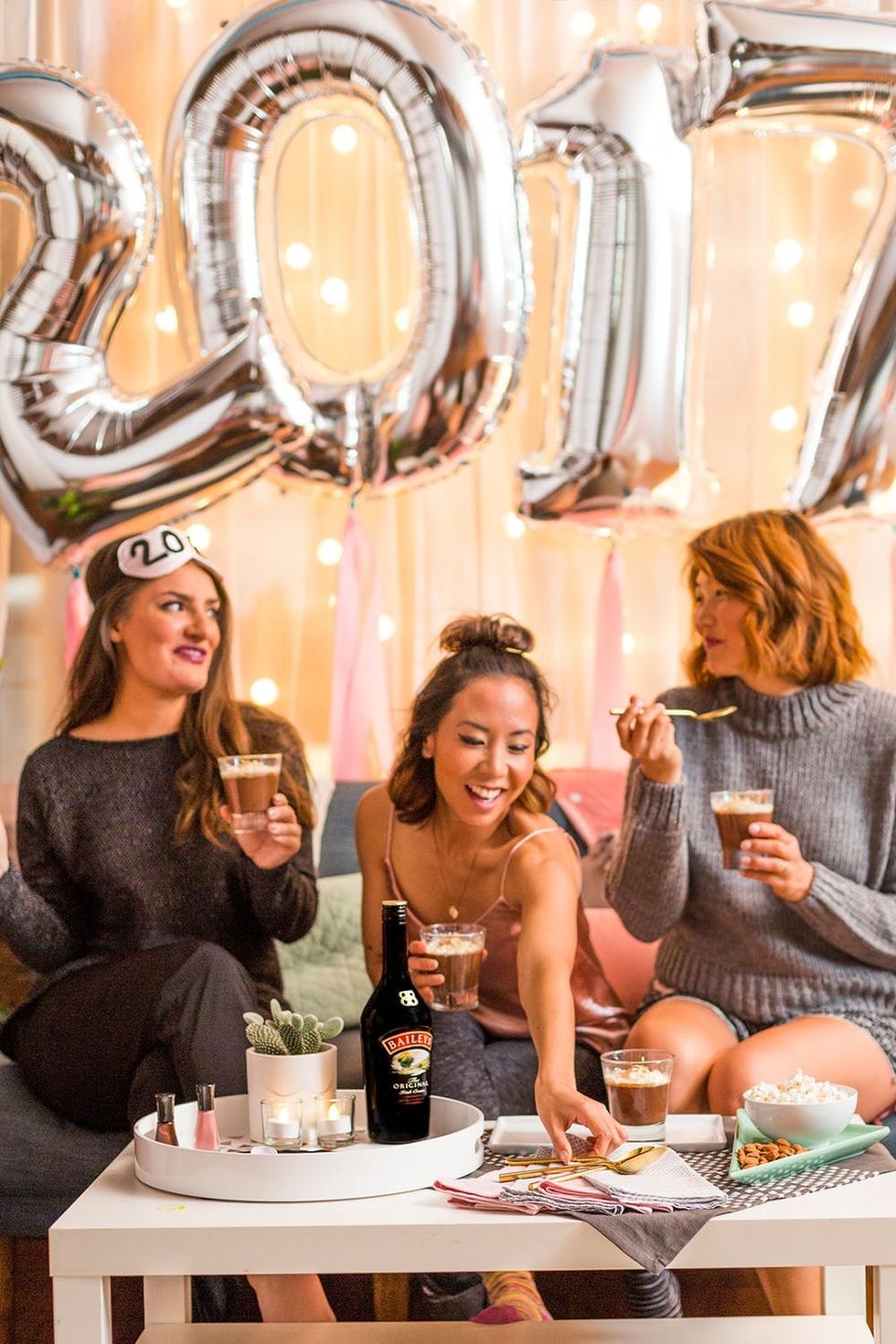 Mmm…it's soooooo good!
Take Your Cheersing to a Whole New Level With A Champagne Baileys Float
Sure, Champagne is the go-to for any NYE celebration. After all, there's nothing like a little bit of bubbly to get the mood right. But why not take things up a notch with a Baileys Champagne Float?! Ice cream, Champagne and Baileys? YES PLEASE!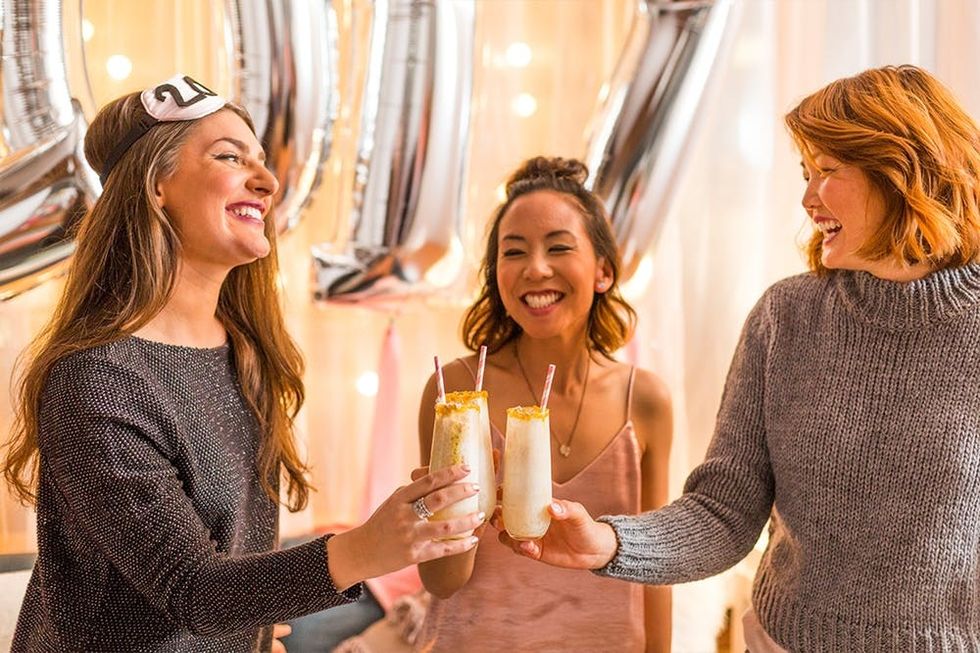 Baileys Champagne Float
Ingredients, serves 1: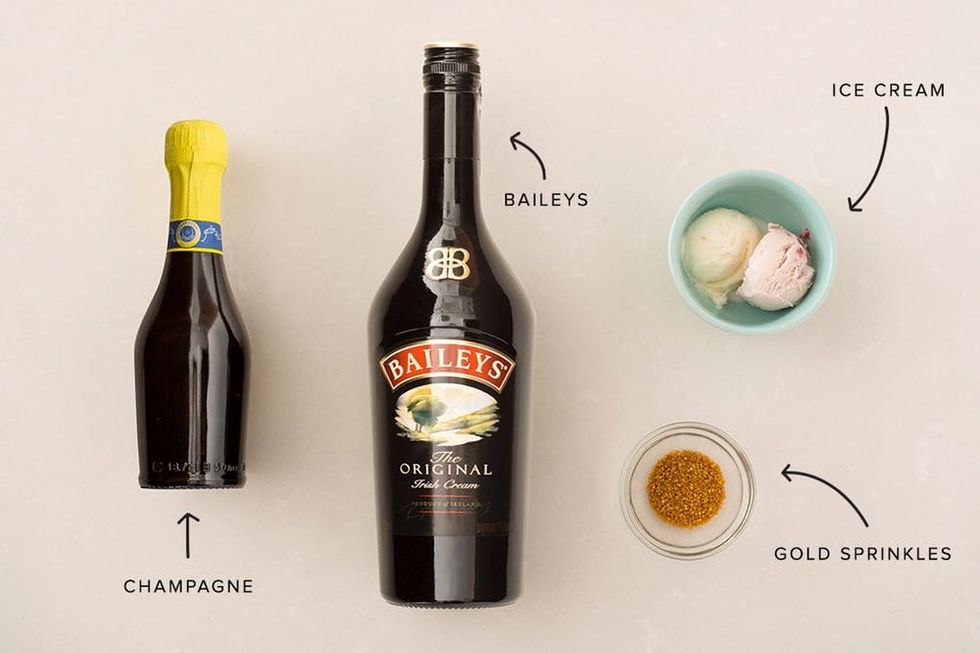 Instructions: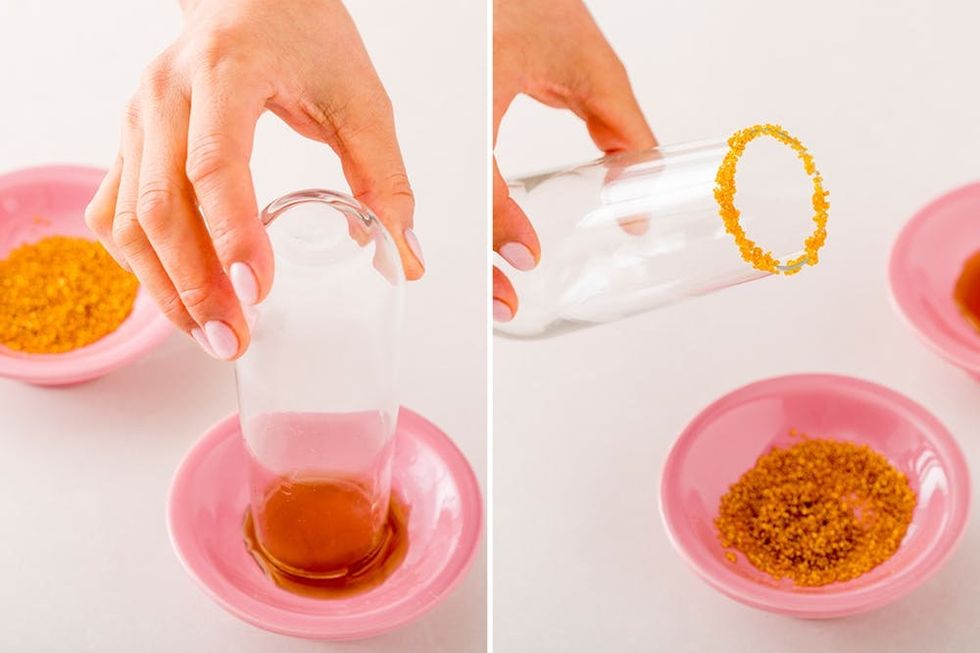 It's New Year's Eve after all, so why not bling out the rim of your Champagne flute with some gold sprinkles. Lightly dip the rim into water or agave and then, into your gold sprinkles for a fun, festive look.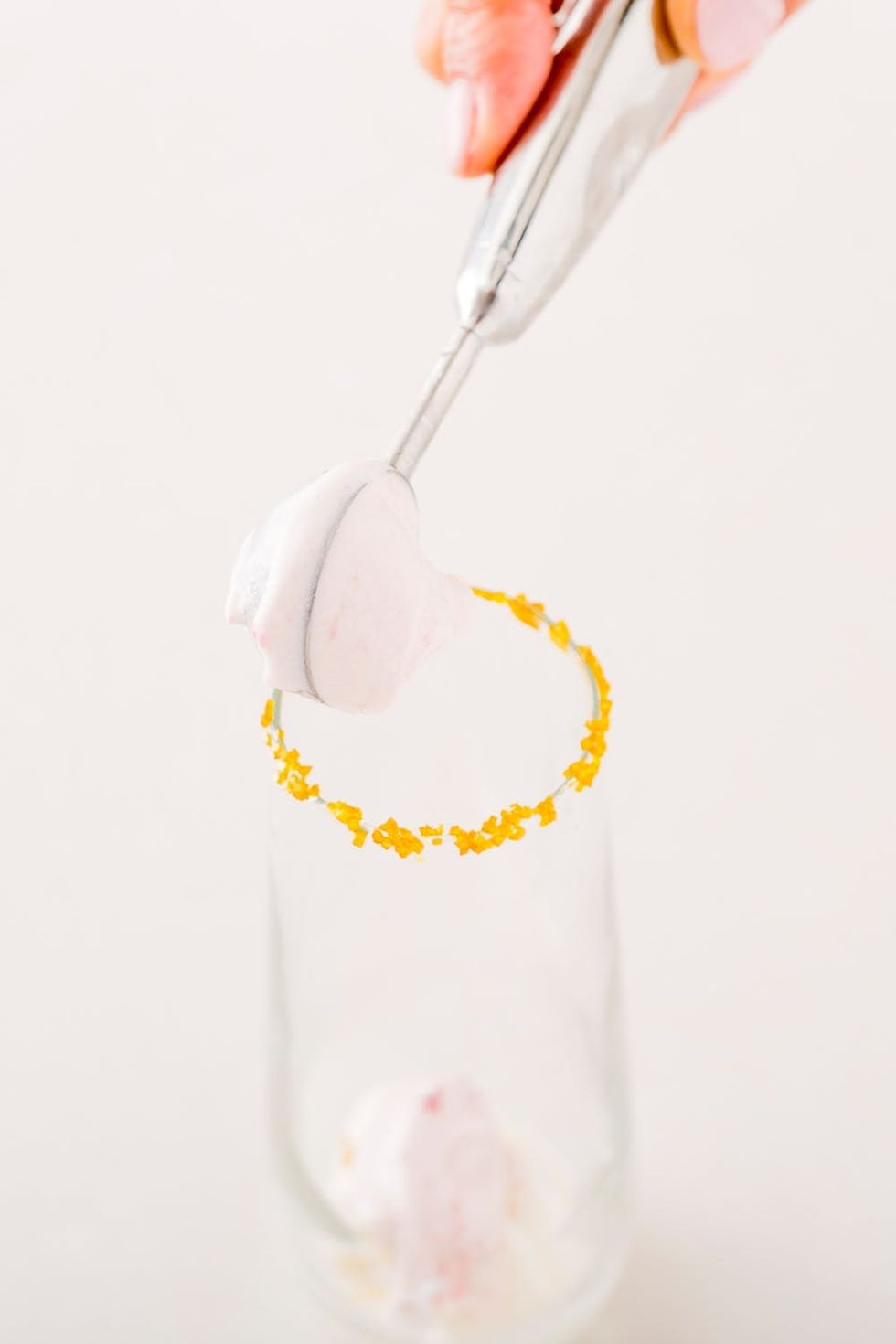 Carefully scoop some ice cream into your glass. We used a melon baller to make tiny scoops that fit perfectly into the flute.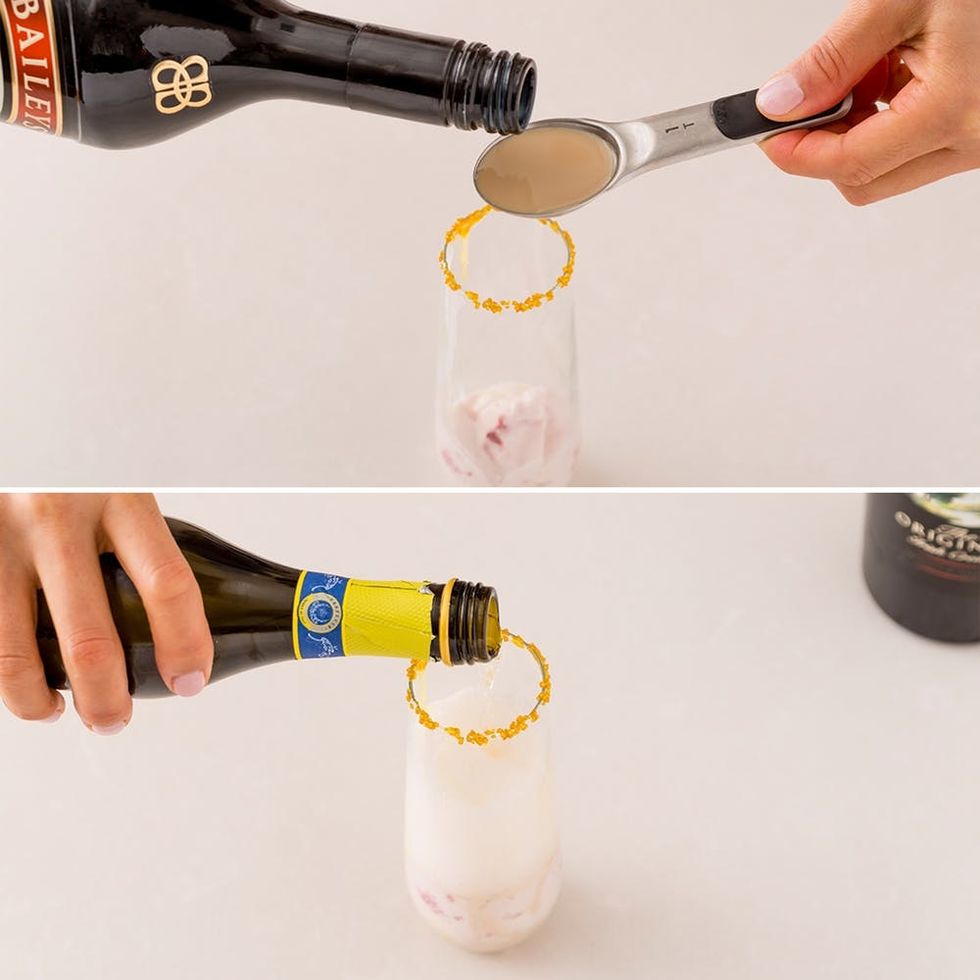 Add your Baileys and top off with Champagne. Pour slowly with the sparkling wine, as it tends to bubble up quickly.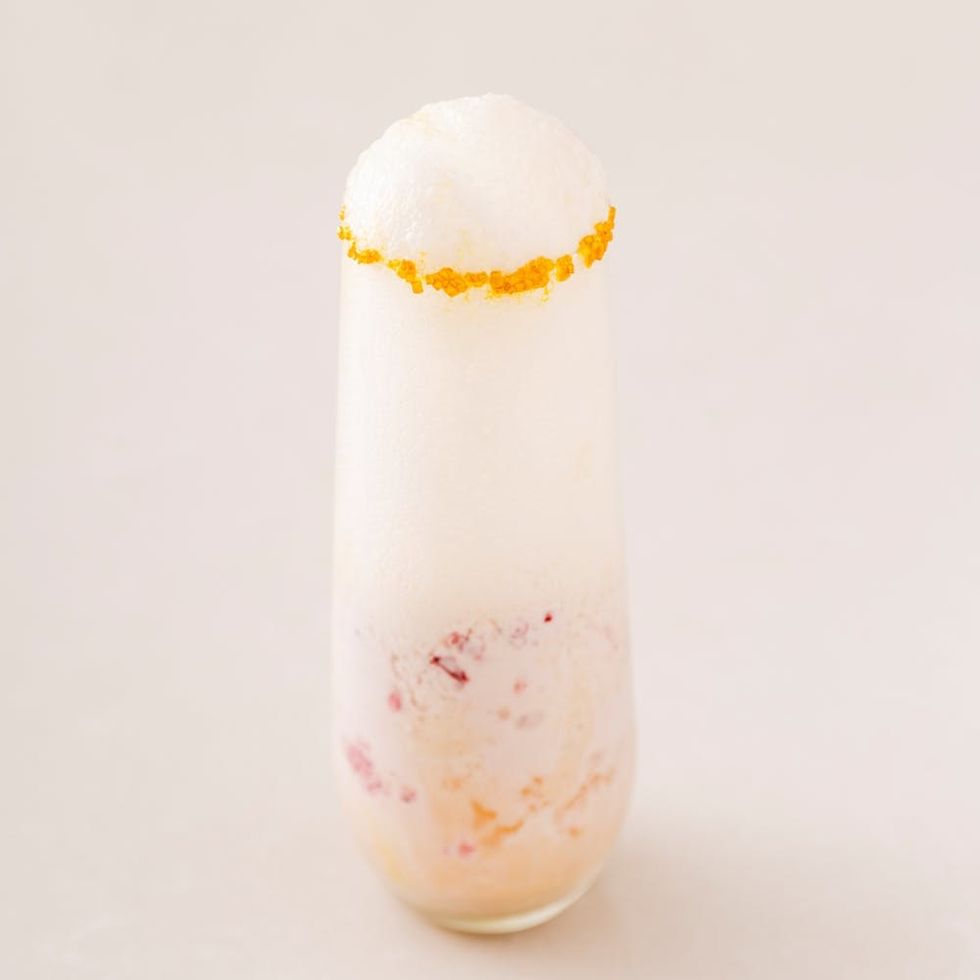 Ta-da, you're done! Stick a colorful straw in and you're ready to go.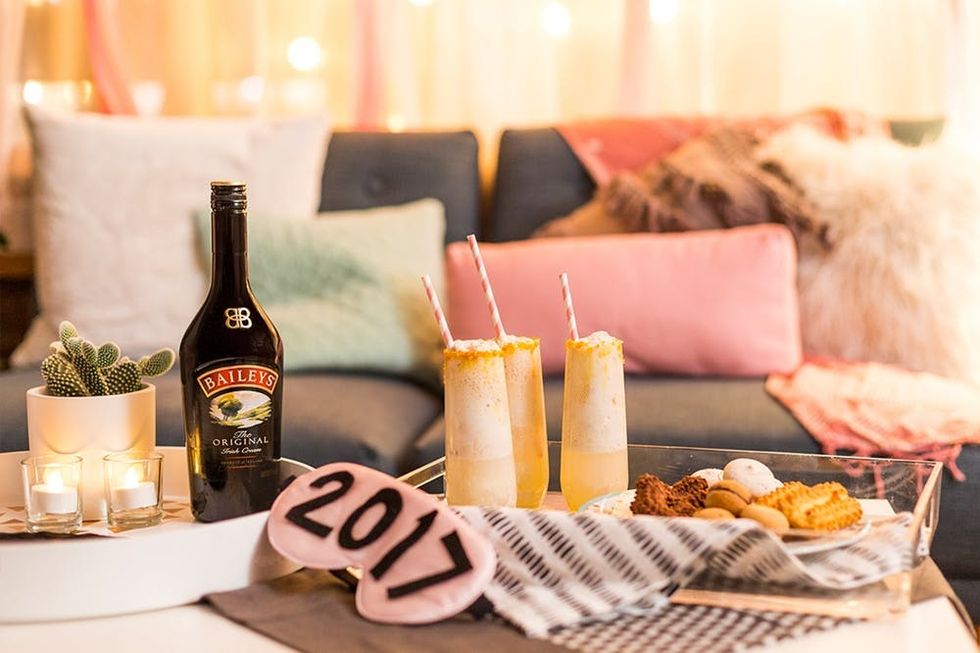 These floats are just the right treat for the NYE countdown!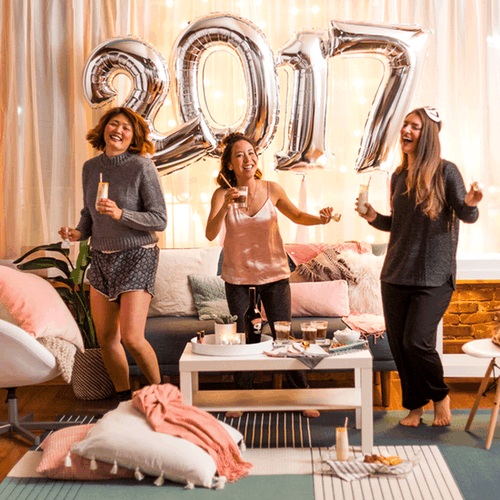 You'll love them so much, you'll dance the night away.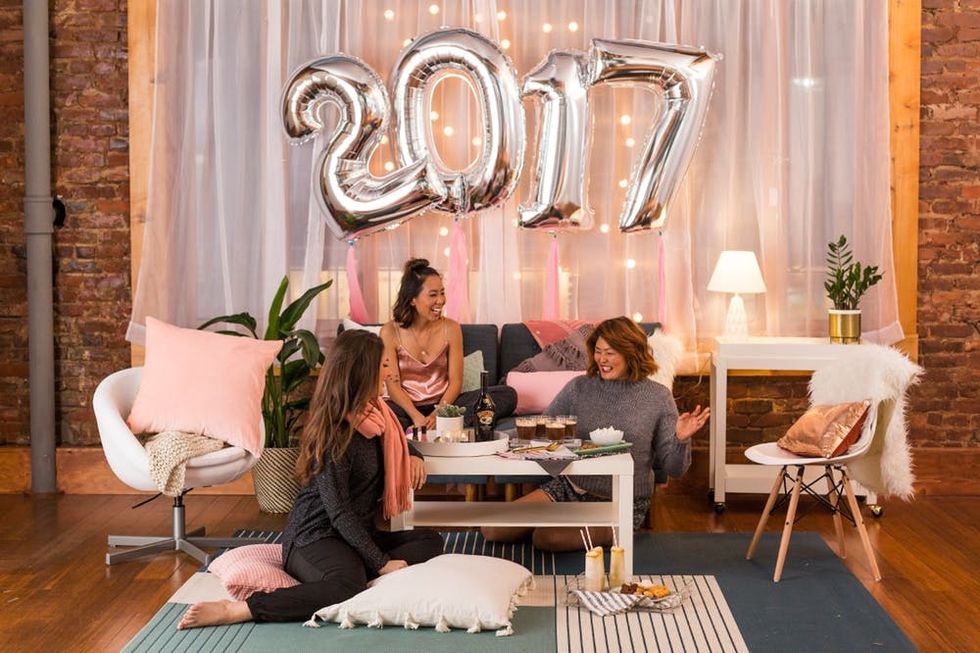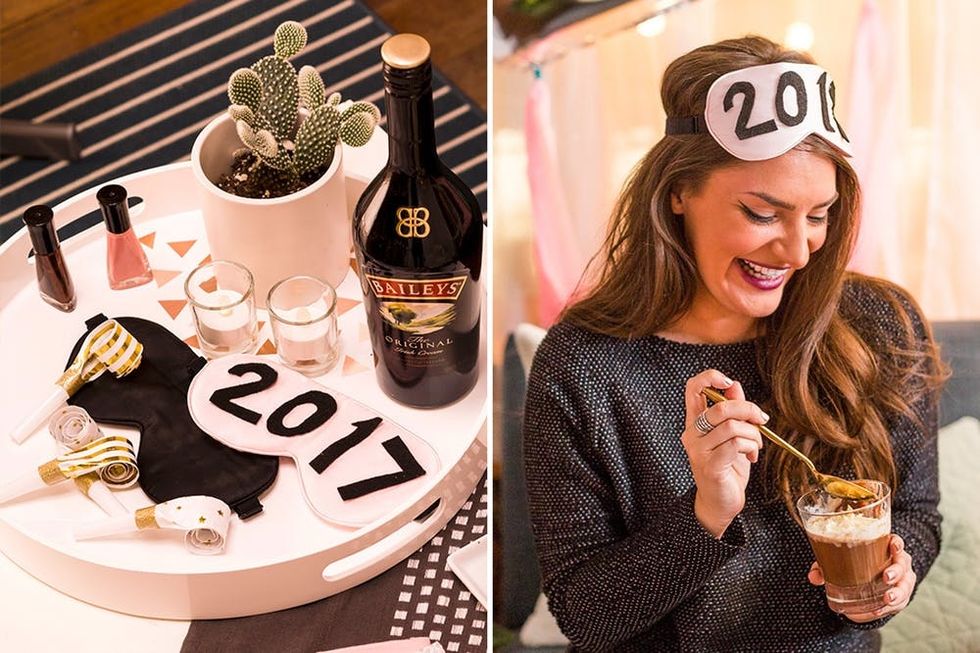 We don't know about you, but this looks like one LOVELY night in.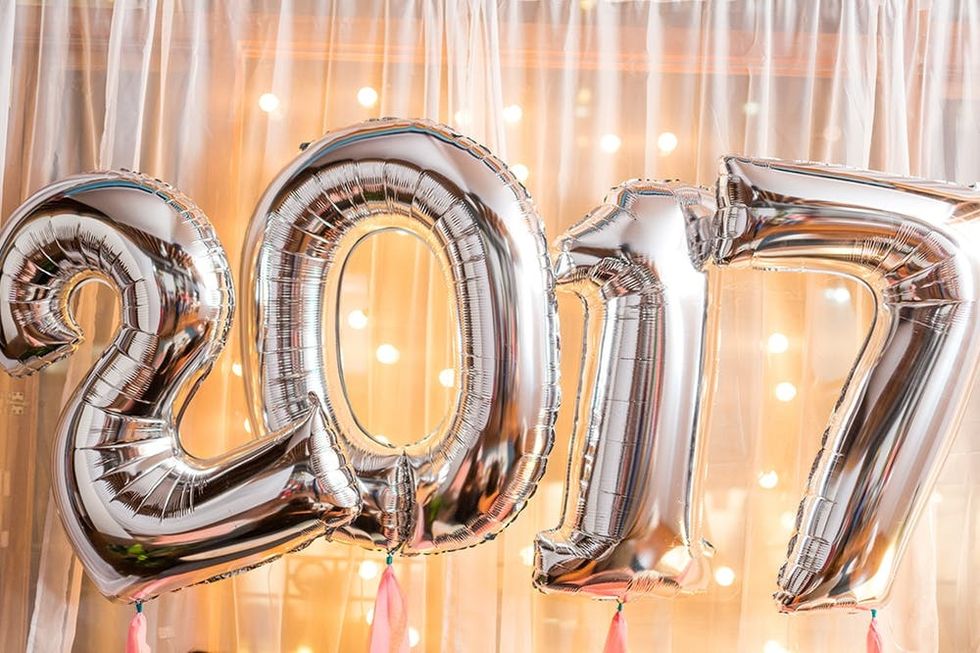 Happy New Years!
How will you greet the new year? Share your #sorrynotsorry moments with us on Instagram by tagging @BritandCo.
Please drink responsibly. BAILEYS Irish Cream Liqueur. 17% Alc. Vol. ©2016 R&A Baileys & Co. Imported by Paddington, Ltd. Norwalk, CT.
DIY Production and Styling: Lindsay Saito
Photography: Chris Andre
Modeling: Lolly Dormido, Kristina Elkus + Lindsay Saito
Lindsay Saito
As a Creative Content Producer at Brit + Co, Lindsay is a mover and shaker—cooking, crafting and creating—all day, every day. While away from the office, you can find her adventuring, looking for magical moments and eating tacos.