The Smartest Sports Bra Ever Might Make You Enjoy Running
Jan 05, 2016
As much as we want to make good on our New Year's resolution to run more, there are a lot of excuses we can think up to avoid hitting the trail, whether it's a lack of time, bad weather or a female runner's worst nemesis: an awkwardly fitting sports bra. Montreal-based wearable tech company OMsignal (which launched with this wearable workout shirt for men) is about to quash the latter excuse with their OMbra. Their smart bra is not only ultra-comfortable, but when paired with a companion running platform, it can actually track your biometrics as you run!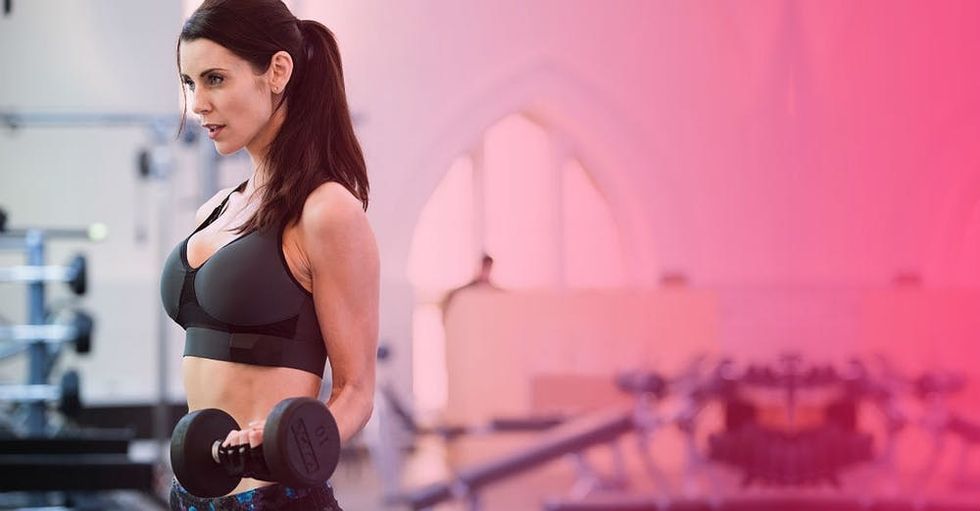 ---
Dubbed "the smartest sports bra ever" by its maker, the OMbra was conceived after OMsignal's own research revealed that over 70 percent of women wear the wrong size bra. For sports bras in particular, uncomfortable straps were found to be the most common bra problem. If you've been sporting an uncomfortable sports bra for years, you might think, what's the worst that an ill-fitting bra could do? However, OMsignal's research found that the way women run can actually change based on how much support their bras offer! Determined to design a bra with women in mind, OMsignal got to work on the OMbra to support runners and manage their running performance at the same time.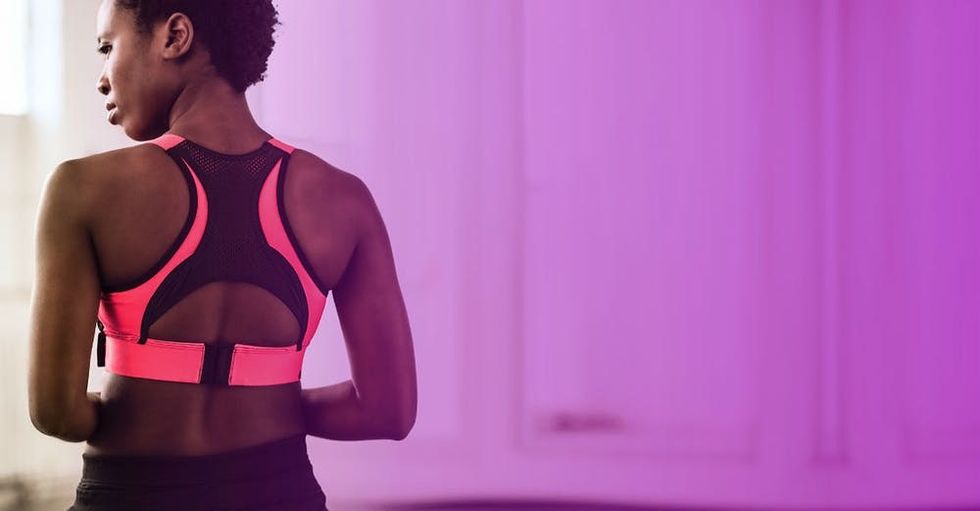 Unlike many bras that line the shelves of sporting goods stores today, the OMbra offers stretchable fabric, mesh, cups and adjustable straps and closure. All of these features, the company claims, can "assist women in terms of breathability, movement and comfort." But the OMbra is much more than just a comfortable bra. The "smart" component of this smart bra kicks in when it's used with the corresponding app-based running platform, OMrun.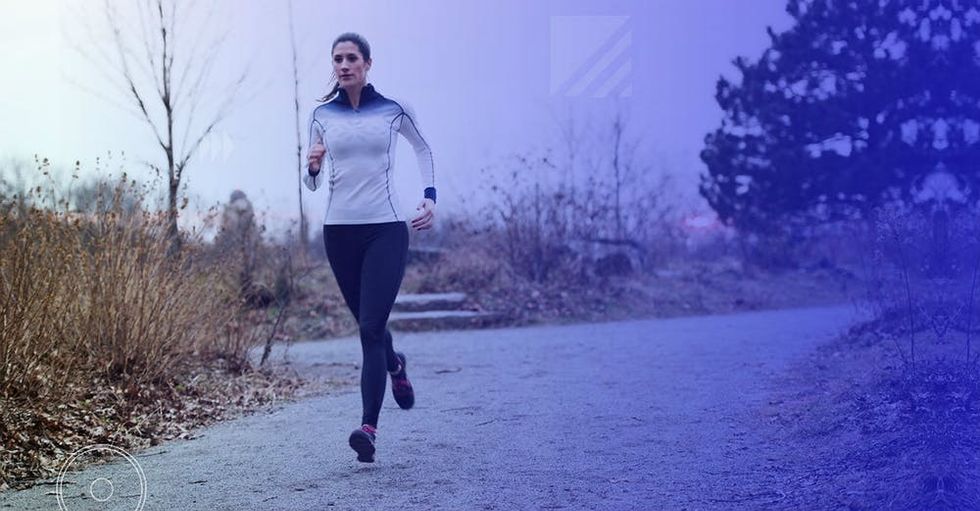 Together, OMbra and OMrun offer impressive biometrics, measuring distance, cadence, pace, heart rate and calories, while offering nifty data on running economy and breathing rhythm. Based on your last 14 days of training, the dynamic duo of products can even give you insight into the state of fatigue your body is in! If you're not up to pace, the built-in biometric coach can help you meet targets that can be set before a run.
Both the OMbra and OMrun are planned for availability in spring of 2016. Pricing on this smart wearable is expected to be around $150, according to Digital Trends. Sign-up here for early access!
What's your biggest excuse not to exercise? Would a smart wearable encourage you to start running this year? Tweet us @BritandCo!
(h/t Montreal in Technology; photos via OMsignal)
Manasa Reddigari
Manasa is a freelance writer with a passion for the weird and wonderful technologies that are transforming life as we know it today.
Entertainment
Still haven't taken up that new creative skills you swore you'd learn this year? Or ready to take your design skills to the next level? Let's say so long to the weirdest year ever by checking those big learn-something-new goals off our perpetual to-do lists.
We've teamed up with Clorox to give you the gift of unlimited creativity now through the end of the year. Once you sign up, you can take as many of our 120+ classes as you want for FREE for one whole month!
Here's how it works:

Head to brit.co/learn and sign up for the "All Access Pass."
Use the code "CLOROXCARES" at checkout to redeem your free month of classes.
You will be automagically signed up for Clorox's email list once you redeem your free all access pass. (It's the #1 Choice for Disinfection!)
Your pass lasts one month from when you checkout. This means you have unlimited access to all the classes during that month.
This offer is valid now through December 27, 2020.
Browse our catalog to find the right class for you, tell a friend and take the class together over Zoom, or organize a 'cocktails + crafts' night with a friend in your bubble so you can learn something new together.
What are you waiting for? Time to start learning all the things!

Thanks to Clorox for making this happen! When it counts, trust Clorox.
Lifestyle