How to Paint a Yayoi Kusama-Inspired Polka Dot Pumpkin for Halloween
Oct 10, 2018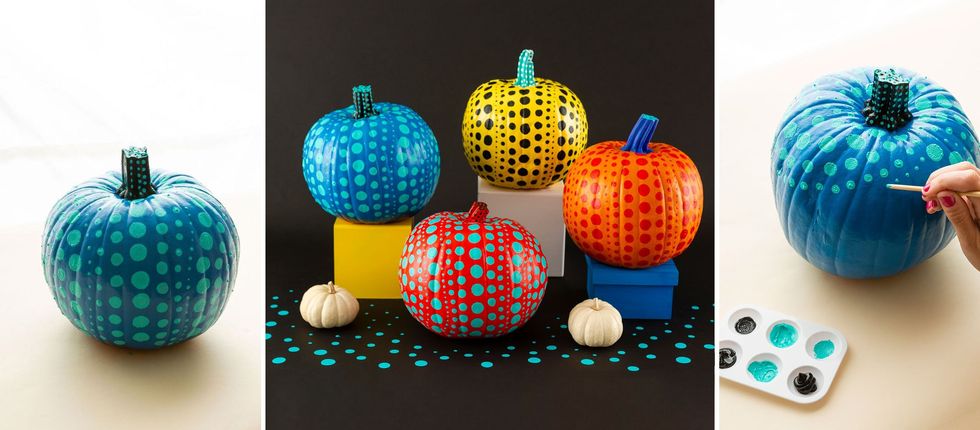 It's time to put your pumpkin decorating skills to the test! This Halloween, skip the carving and give this playful polka dot DIY a try. Inspired by Japanese contemporary artist Yayoi Kusama, the final result is something you definitely won't mind leaving out on your front porch past the spooky holiday. Keep scrolling ahead for the entire easy tutorial.
Looking for more Halloween decor inspo? Follow us on Pinterest!
(Photos via Brittany Griffin / Brit + Co; Styling by Cassidy Miller and Alexa Land/ Brit + Co)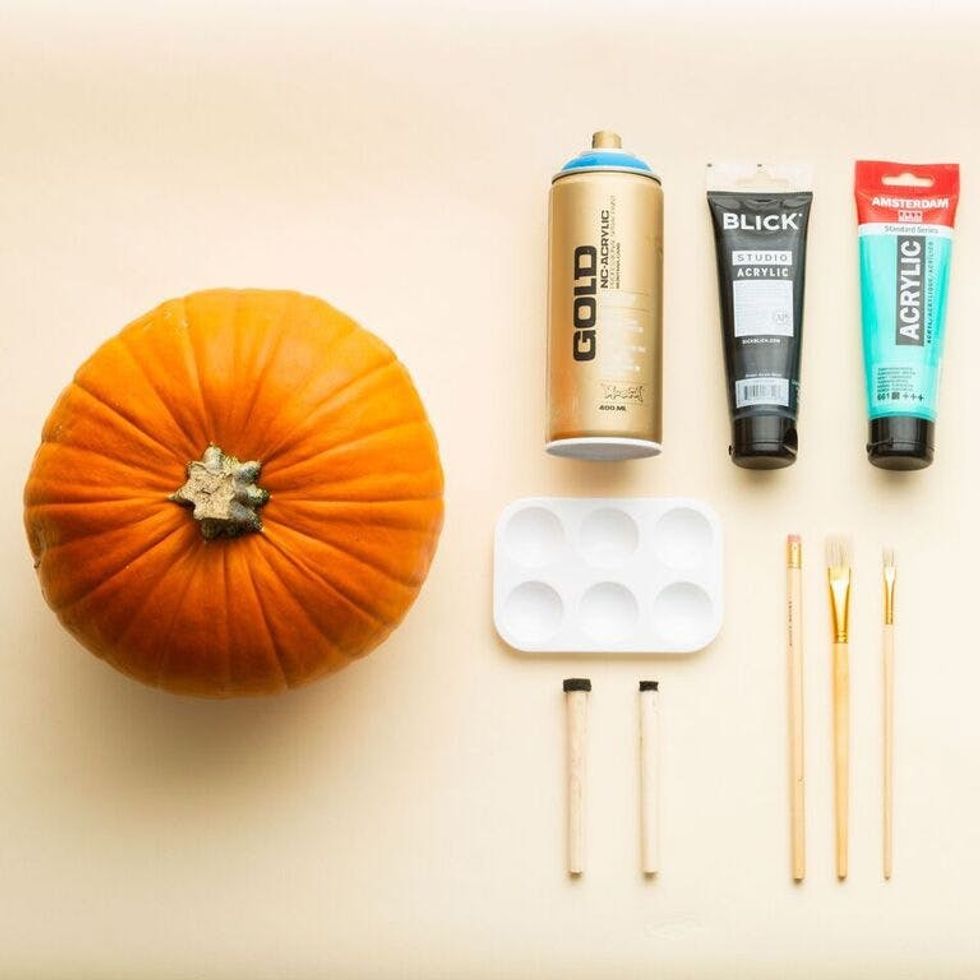 You'll need: A pumpkin, blue spray paint, blue and black acrylic paint, circular foam stamps, paint brushes, a pencil, and a paint tray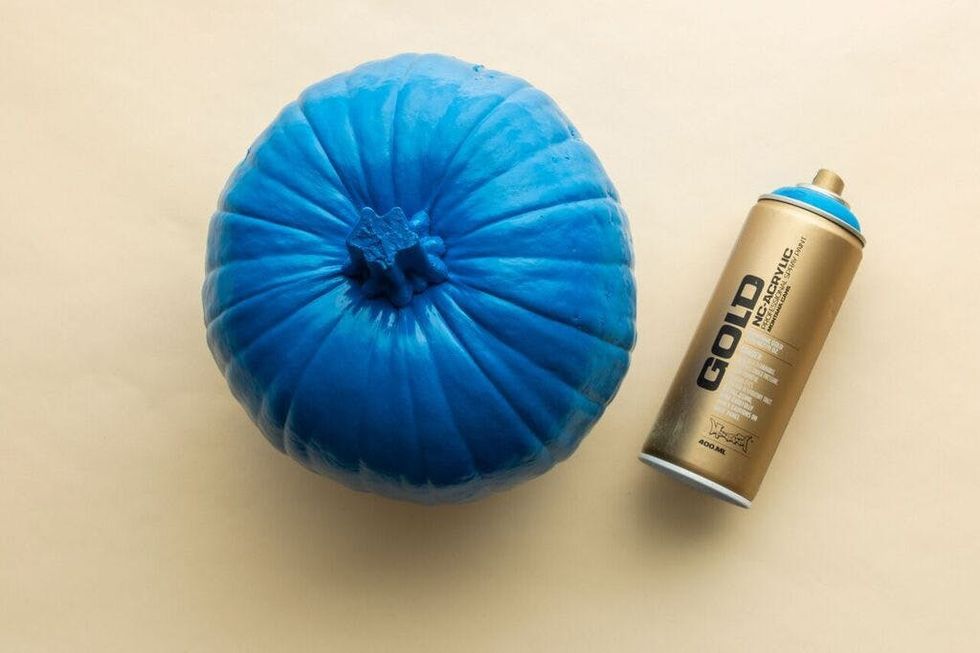 Instructions: 1. Spray paint your entire pumpkin blue.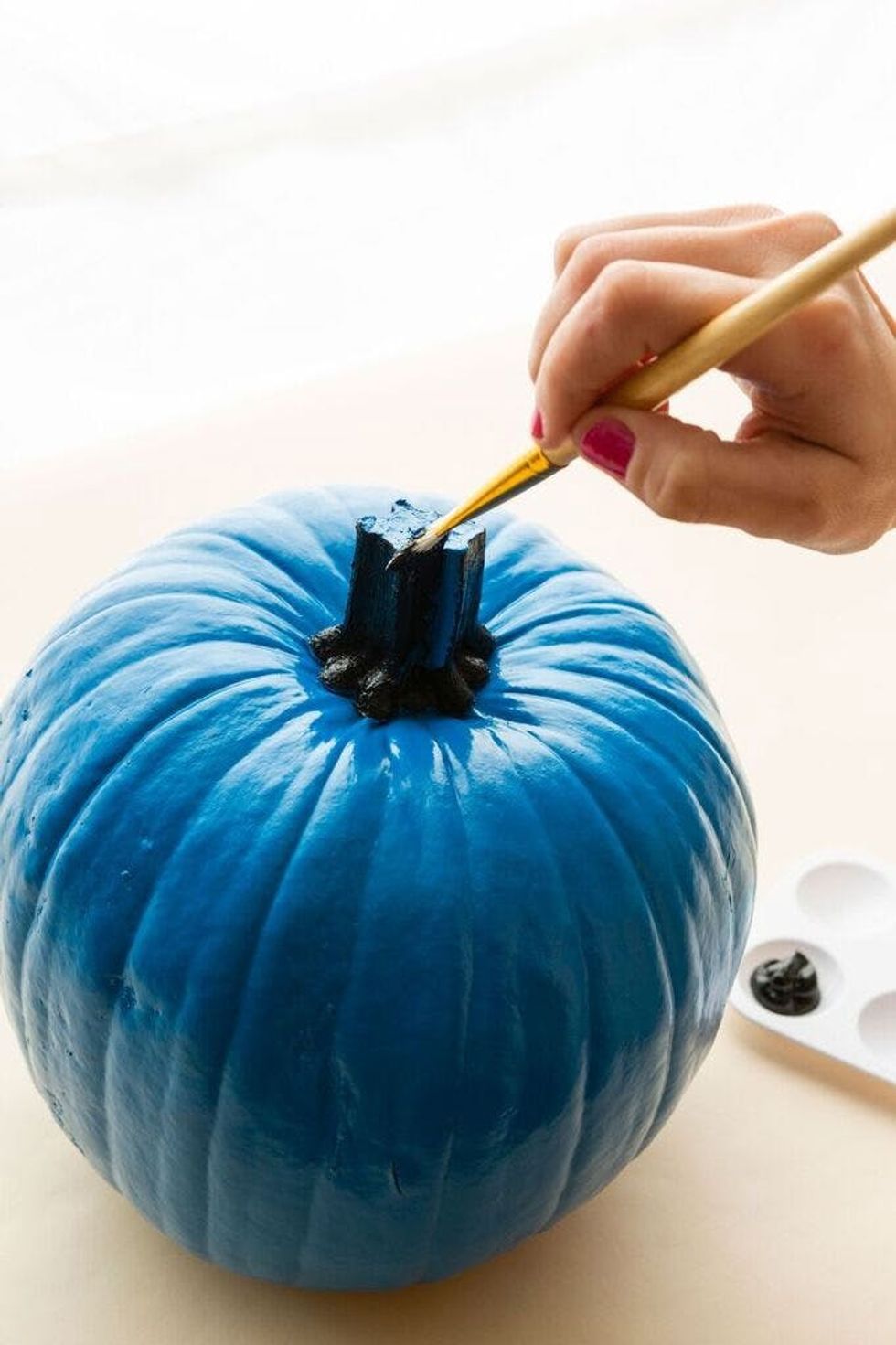 2. Use the paintbrush to paint the pumpkin stem black and the top of the stem blue.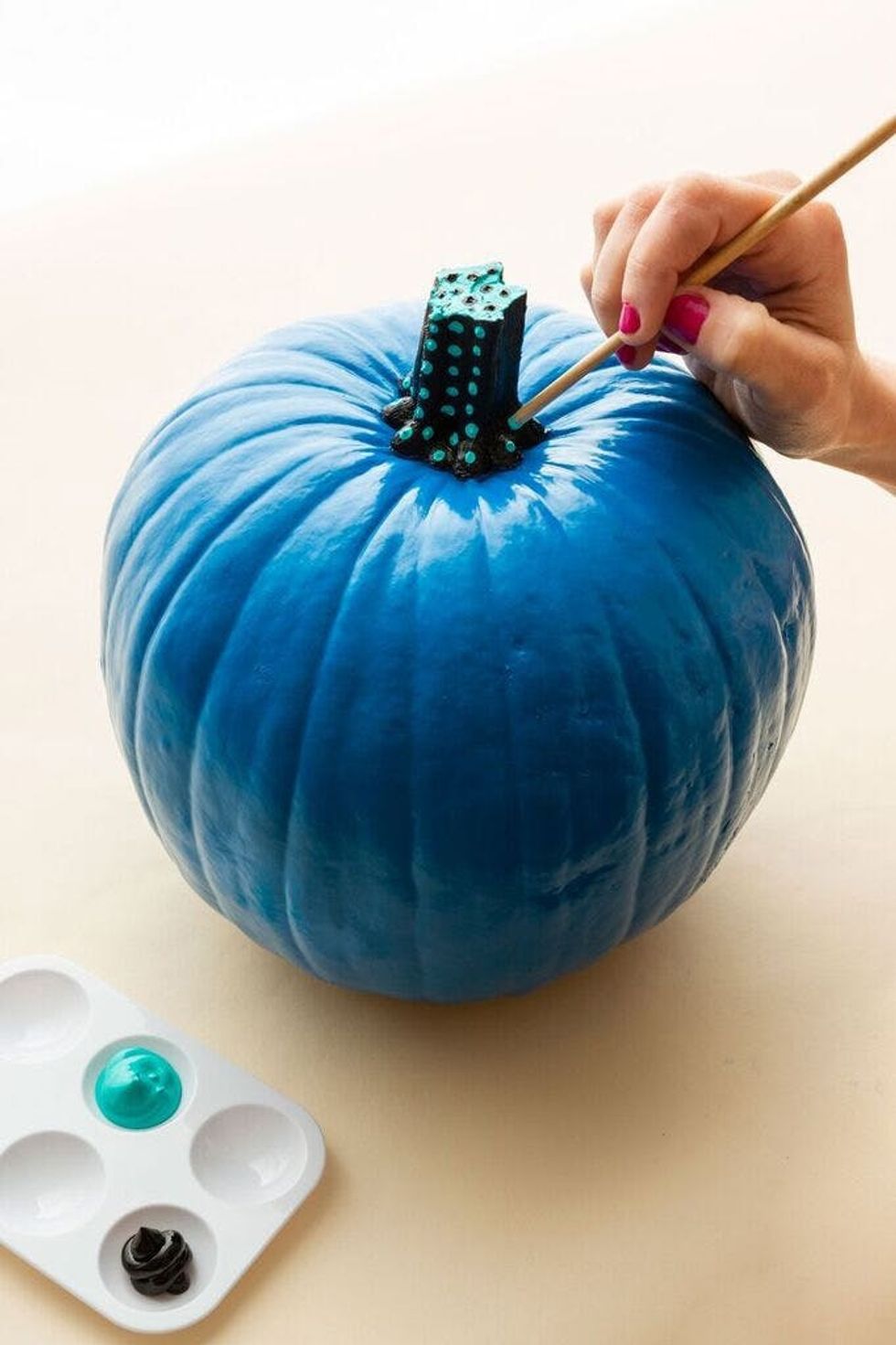 3. Once dry, apply teal polka dots on the stem and black polka dots on the tip.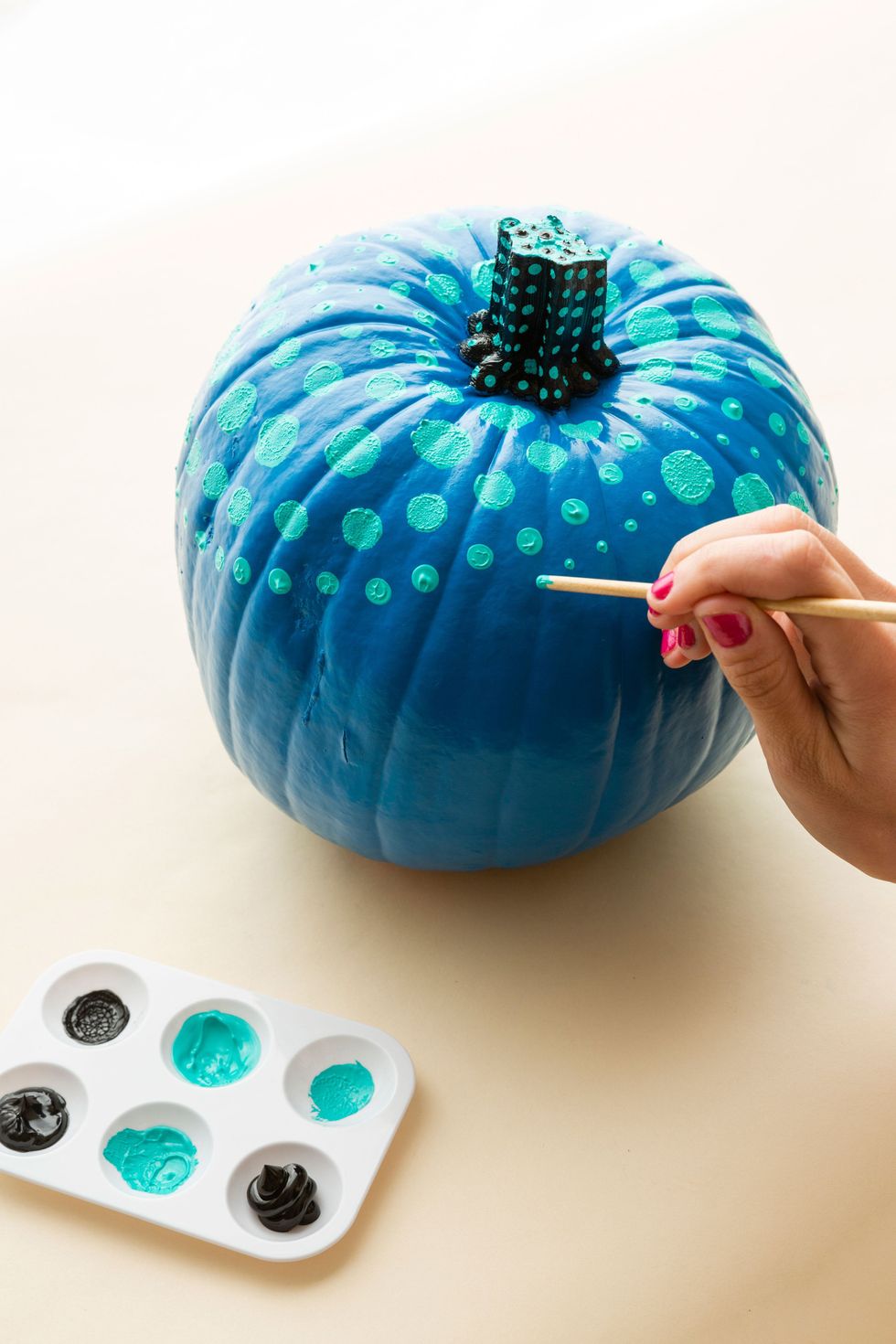 4. Add a polka dot pattern to the pumpkin with the foam sponges. Use assorted sizes of circles for the real Yayoi Kusama effect.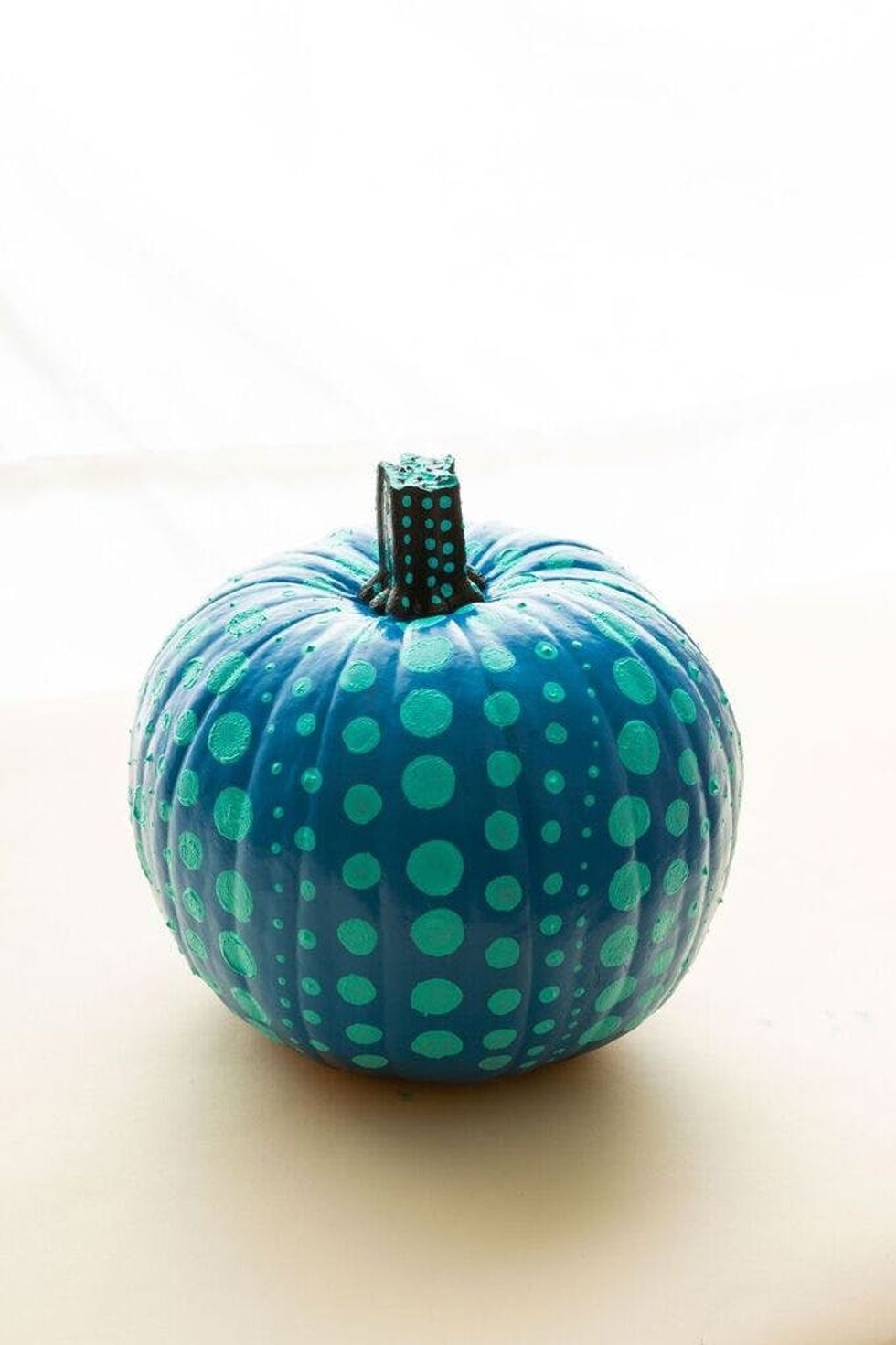 5. Let your creation dry.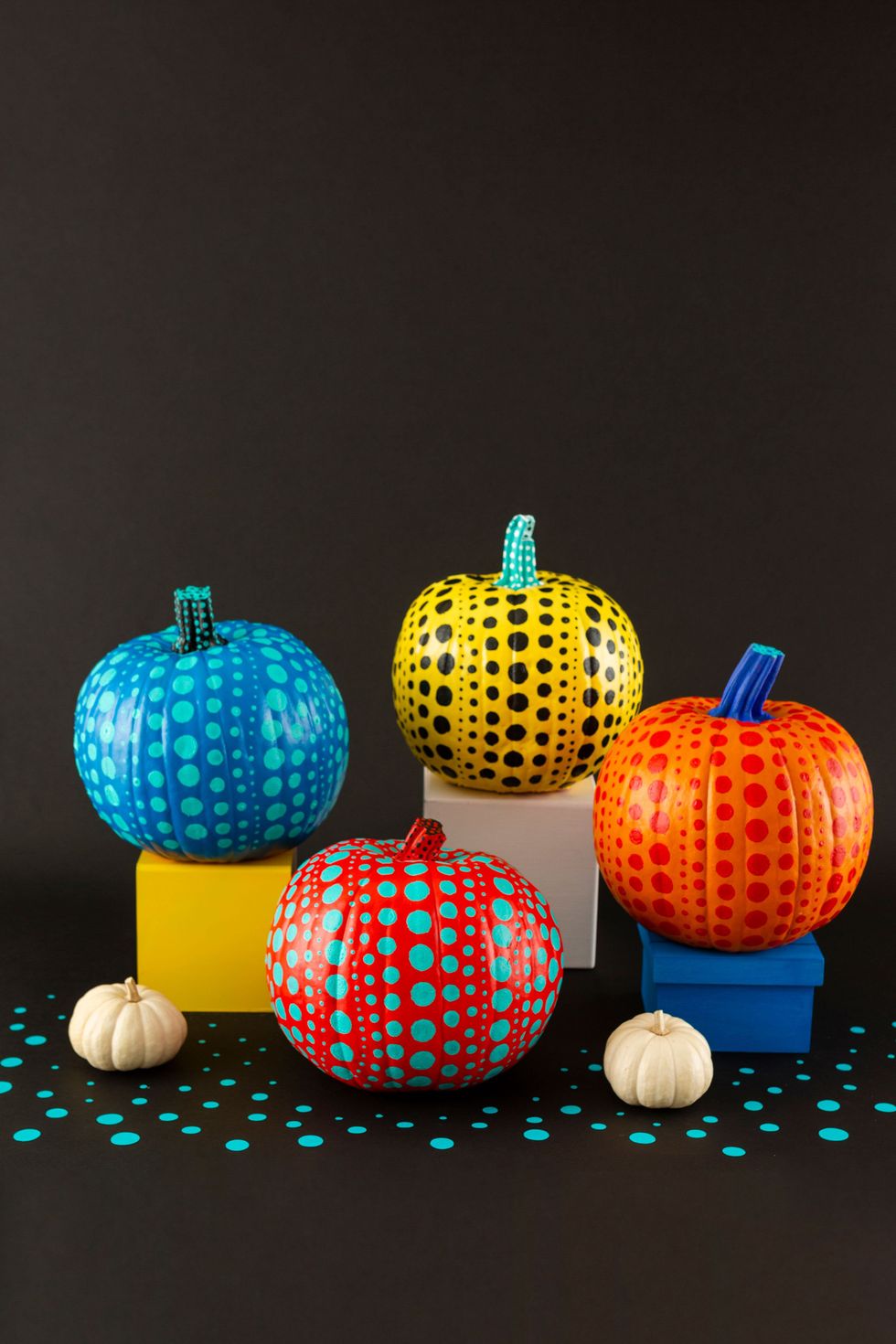 6. Make more cheery additions as you please. Happy Halloween!
Sarah Schuh
Home Decor. Entertaining. Travel. Lifestyle. 'Grammer, dreamer, trip planner. Forever coming up with my next creative endeavor. Until then, I'm documenting everything I like on paper, er, the digital world.
Home DIY
Still haven't taken up that new creative skills you swore you'd learn this year? Or ready to take your design skills to the next level? Let's say so long to the weirdest year ever by checking those big learn-something-new goals off our perpetual to-do lists.
We've teamed up with Clorox to give you the gift of unlimited creativity now through the end of the year. Once you sign up, you can take as many of our 120+ classes as you want for FREE for one whole month!
Here's how it works:

Head to brit.co/learn and sign up for the "All Access Pass."
Use the code "CLOROXCARES" at checkout to redeem your free month of classes.
You will be automagically signed up for Clorox's email list once you redeem your free all access pass. (It's the #1 Choice for Disinfection!)
Your pass lasts one month from when you checkout. This means you have unlimited access to all the classes during that month.
This offer is valid now through December 27, 2020.
Browse our catalog to find the right class for you, tell a friend and take the class together over Zoom, or organize a 'cocktails + crafts' night with a friend in your bubble so you can learn something new together.
What are you waiting for? Time to start learning all the things!

Thanks to Clorox for making this happen! When it counts, trust Clorox.
Lifestyle