20 Pineapple Goodies Ripe for Summer Fun
Jul 09, 2016
Embrace your love of all things tropical with fabulous style ideas inspired by your favorite island fruit: pineapple! Aside from tasty pineapple recipes and the universally loved piña colada, there are so many ways to celebrate this prickly yellow fruit. From cute phone cases decked out in festive pineapple prints to sweet pineapple-inspired bags to hold your sunscreen and shades, this roundup has got you covered. Keep scrolling for 20 ways to rock pineapples all summer long.
---
1. TopShop Pineapple Luggage Tag ($15): Get ready for your island getaway with this trendy pineapple luggage tag. There won't be any mistaking a rando's bag for yours thanks to this bright and summery travel accessory.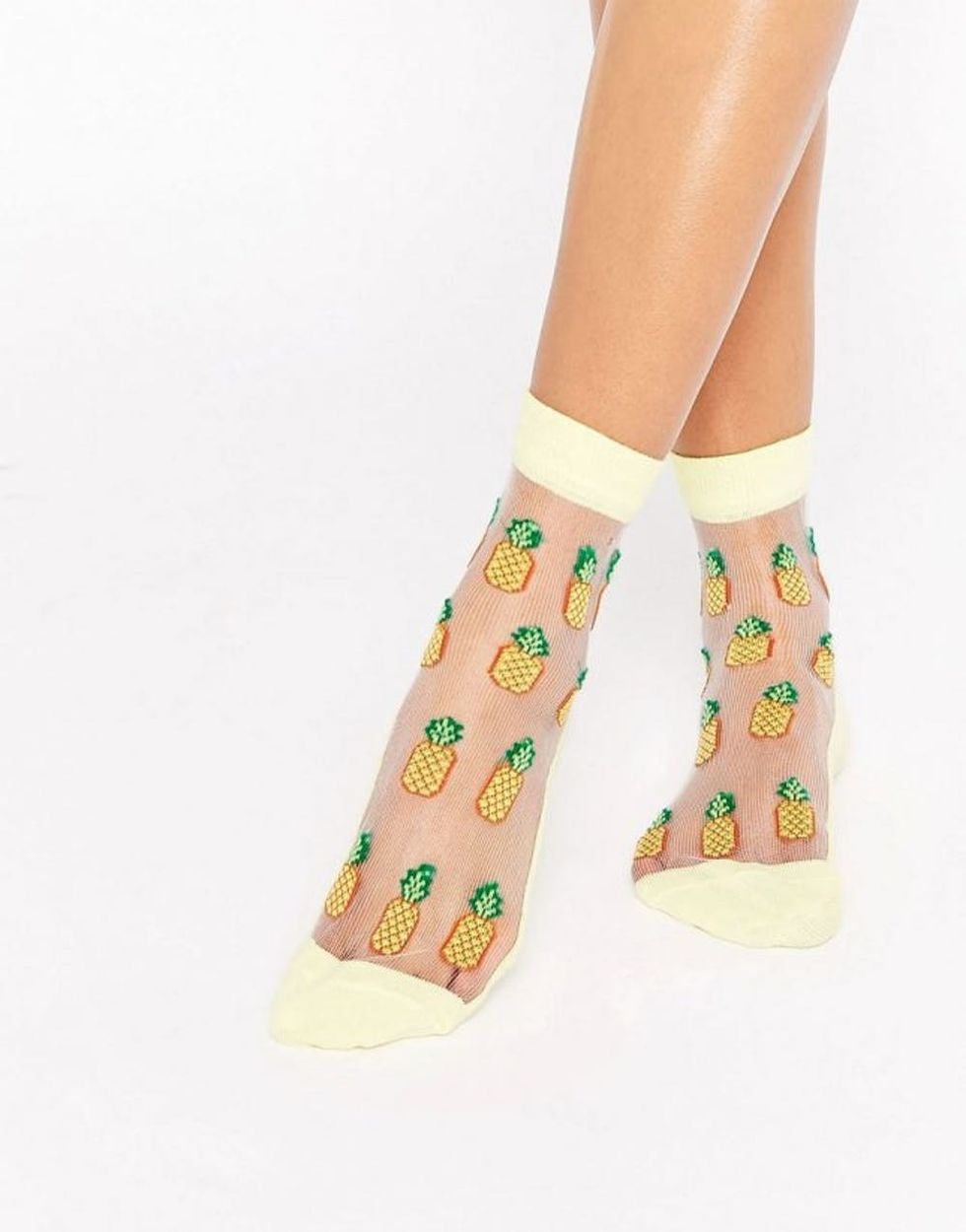 2. ASOS Sheer Pineapple Ankle Socks ($7): Slip on these adorable socks that are so summer appropriate. Made of a sheer fine knit, these breezy socks work with closed shoes and strappy sandals alike.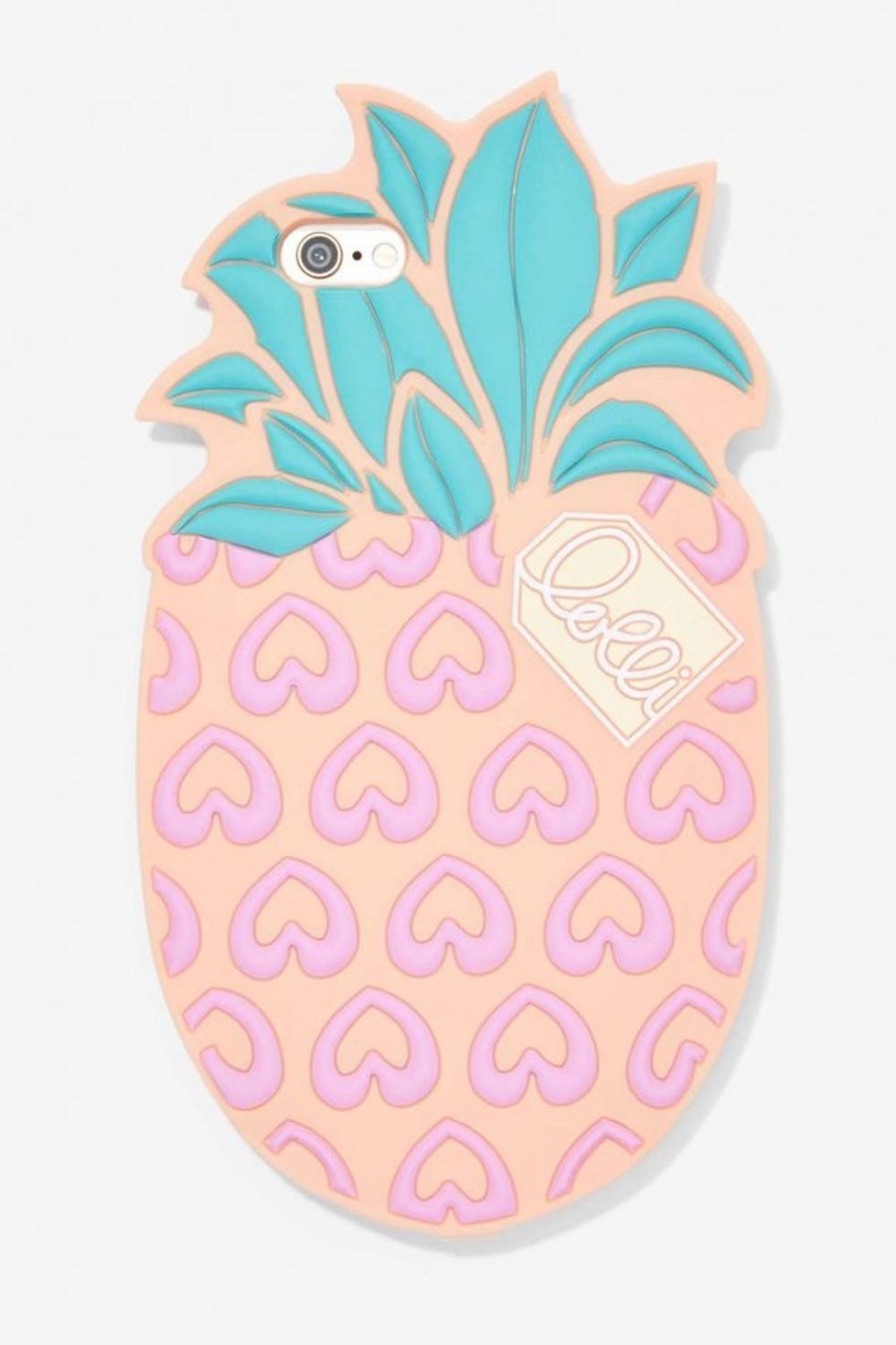 3. Lolli Swim Pineapple iPhone 6 Case ($30): Trade in your basic phone case for this colorful pineapple-shaped one featuring an upside-down heart pattern. Aside from being cute, it'll keep your phone protected.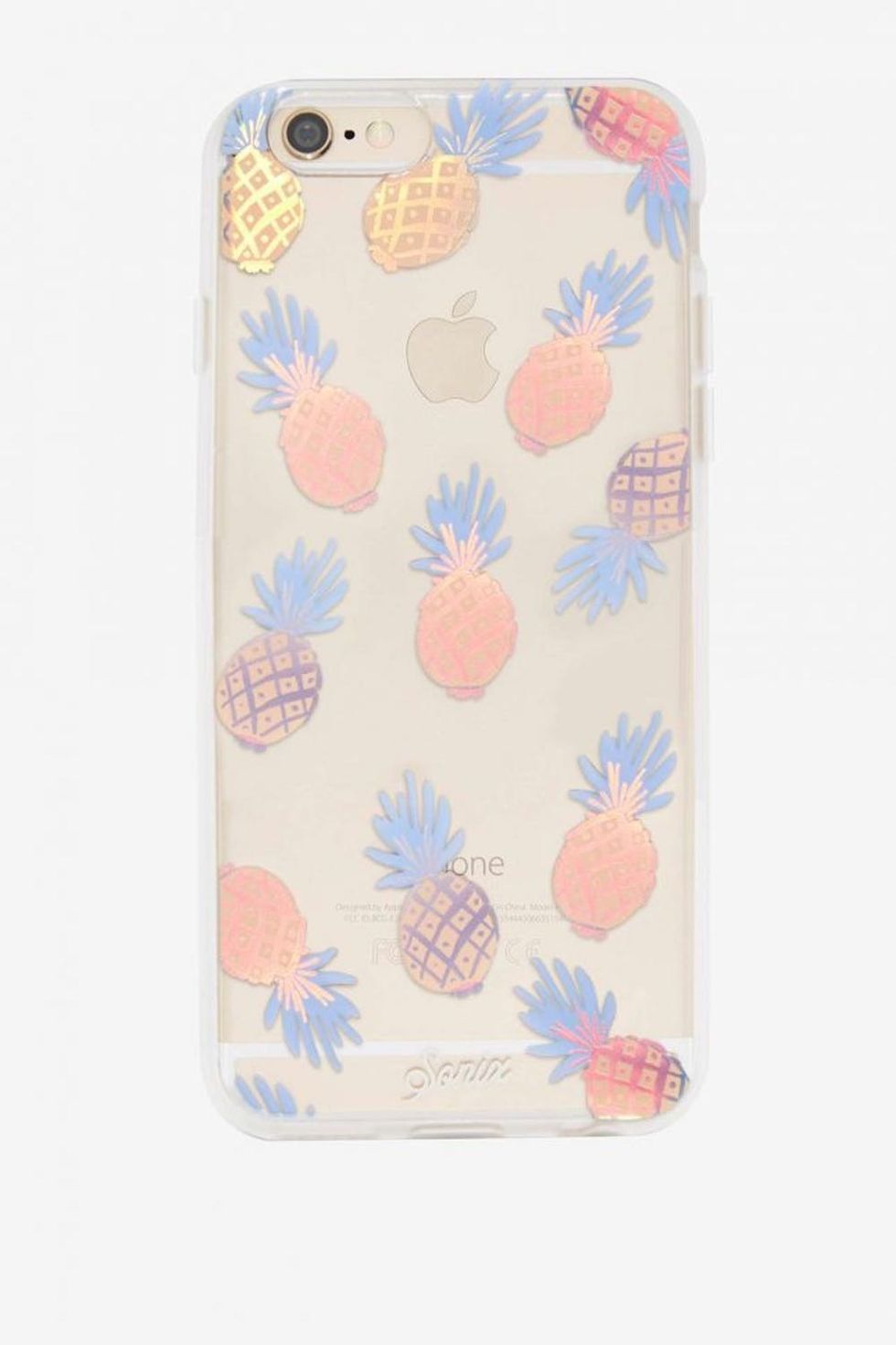 4. Sonix iPhone 6 Plus Pineapple Rainbow Case ($35): Impact-resistant and slim, this is one of the best accessories you can get for your phone. The stylish iridescent sheen of the rainbow pineapples doesn't hurt either.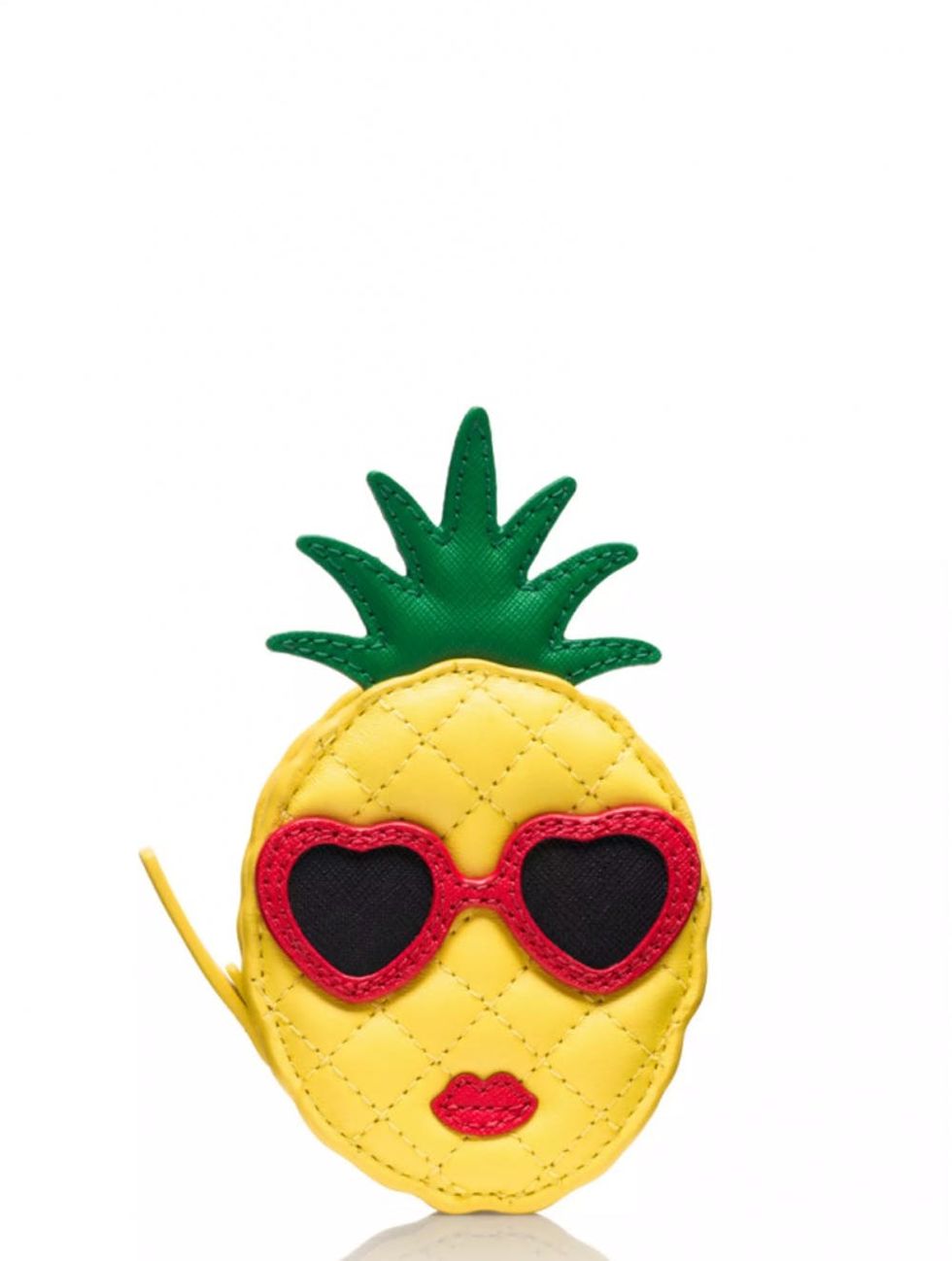 5. Kate Spade Cedar Street Pineapple Coin Purse ($63): Channel your inner diva with this pineapple coin purse that perfectly captures your sassy 'tude. Because it's compact and so darn cute, it may end up replacing your bulky purse.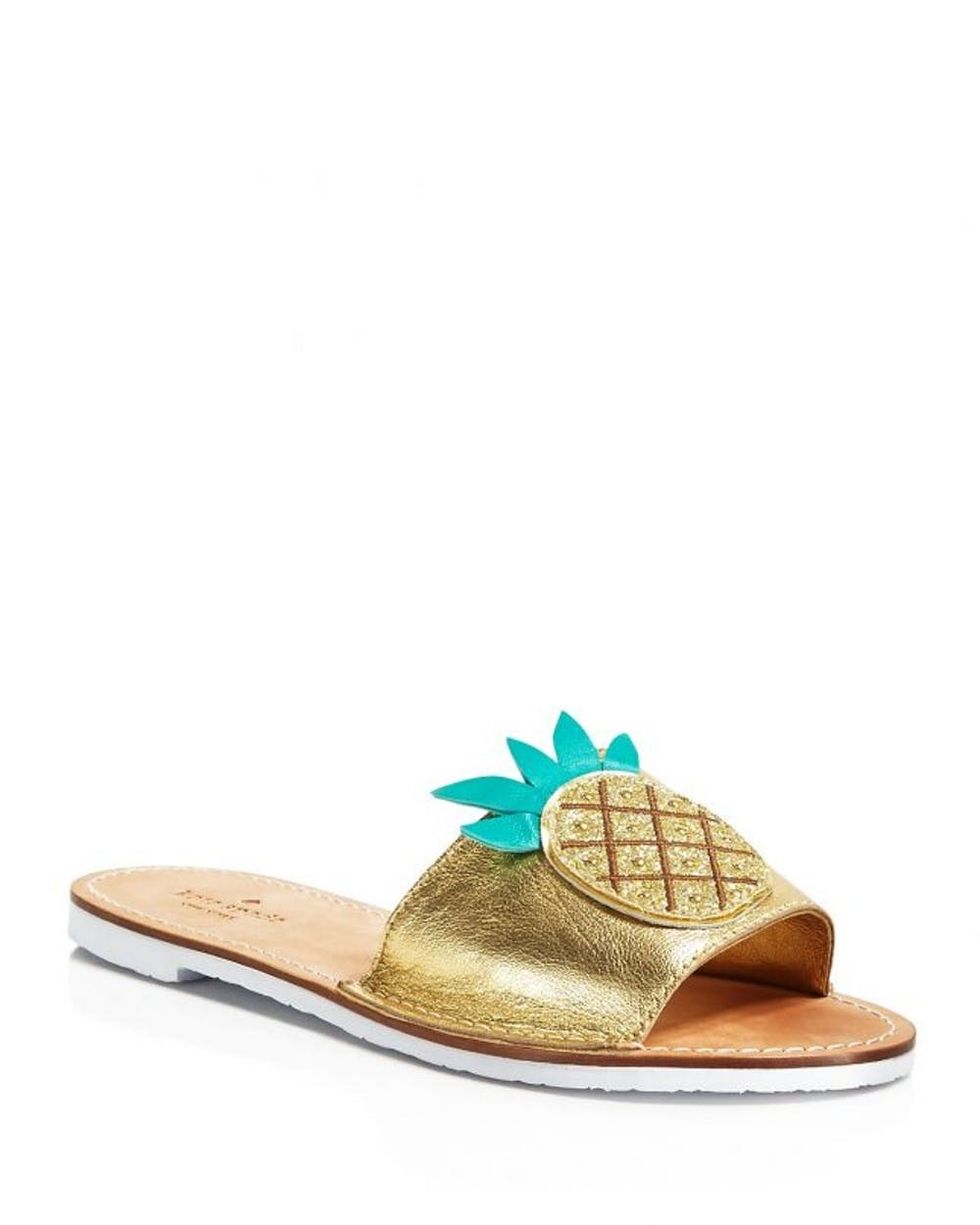 6. Kate Spade Ibis Embroidered Pineapple Slide Sandals ($98): Basic flip-flops will be a thing of the past once you take a look at these sandals. Uber comfy and chic, these pineapple slides will make your list of summer faves.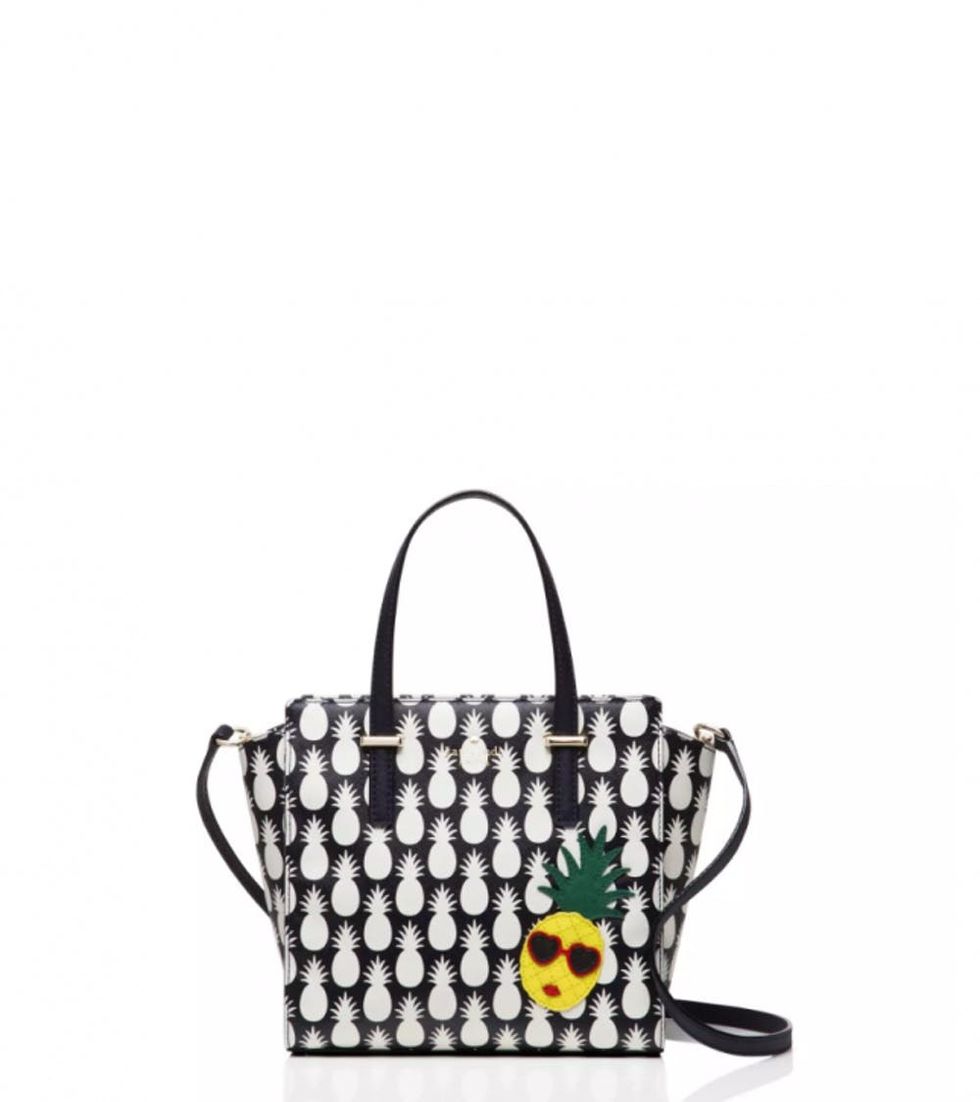 7. Kate Spade Cedar Street Pineapples Hayden ($278): This pretty little thing is the perfect handbag for summer. Featuring the cute graphics of a tote but the structure of a satchel, it's sure to be your best purchase this season.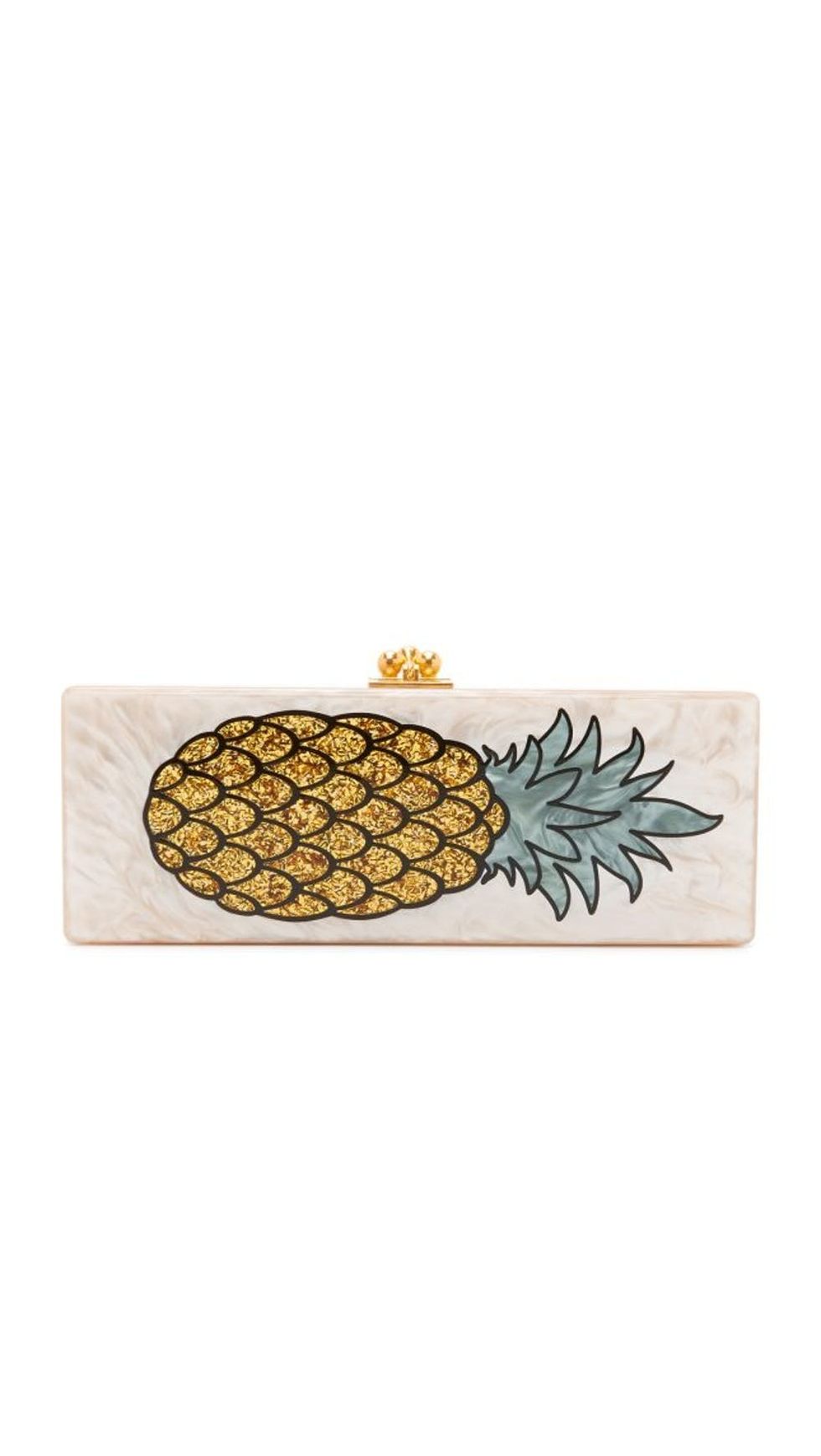 8. Edie Parker Flavia Pineapple Clutch ($1,495): Whether you're hitting the bar or your friend's dinner party, you'll want to take this pineapple clutch along for the ride. Smaller than your purse but big enough to hold all your necessities, it's the pretty, practical essential for your fancy summer nights out.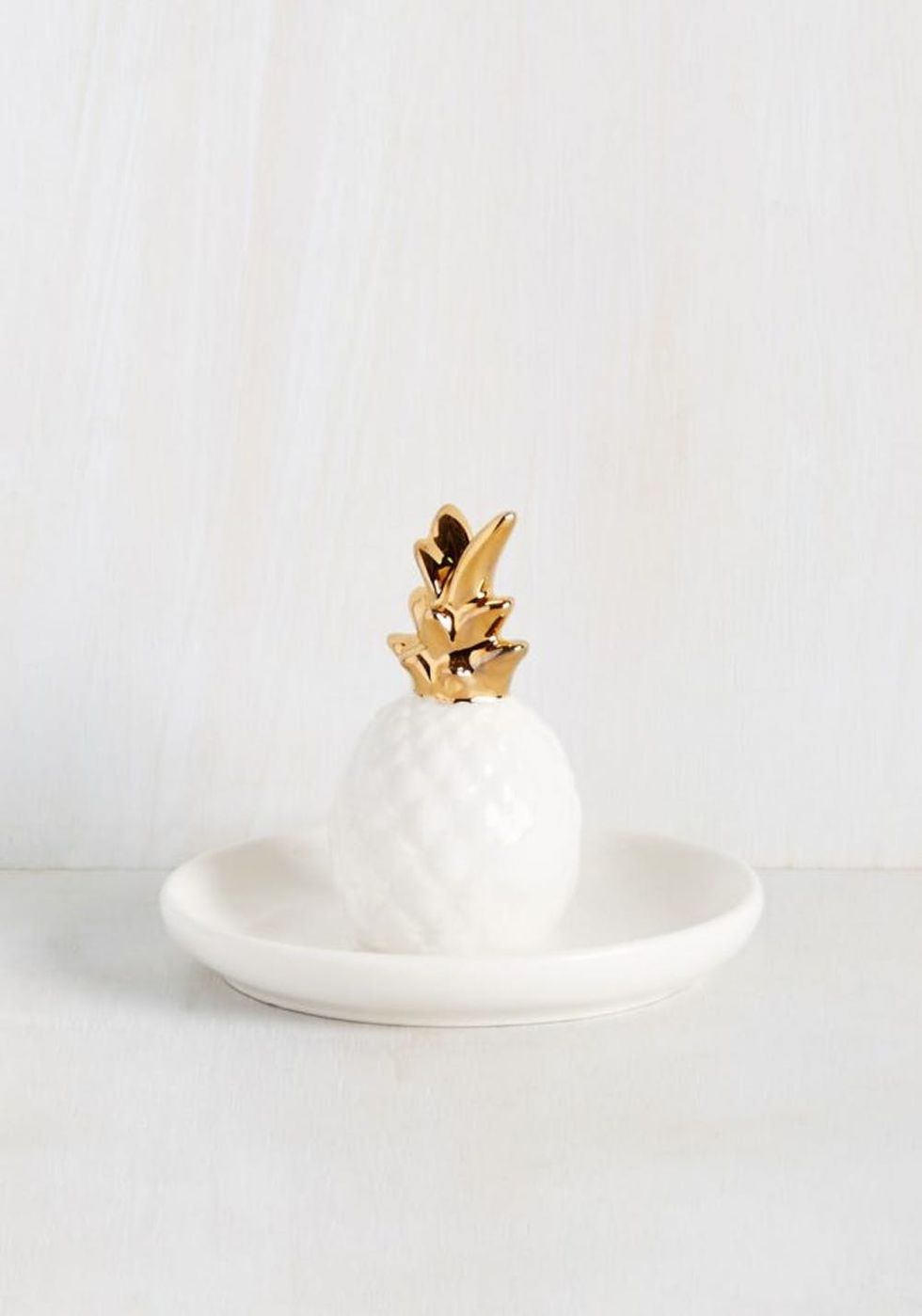 9. ModCloth Equator to Your Needs Jewelry Holder ($18): Finally say NO to lost bangles. Display your favorite pieces on this stylish modern pineapple jewelry holder and you'll always know where your favorite rings and bracelets are.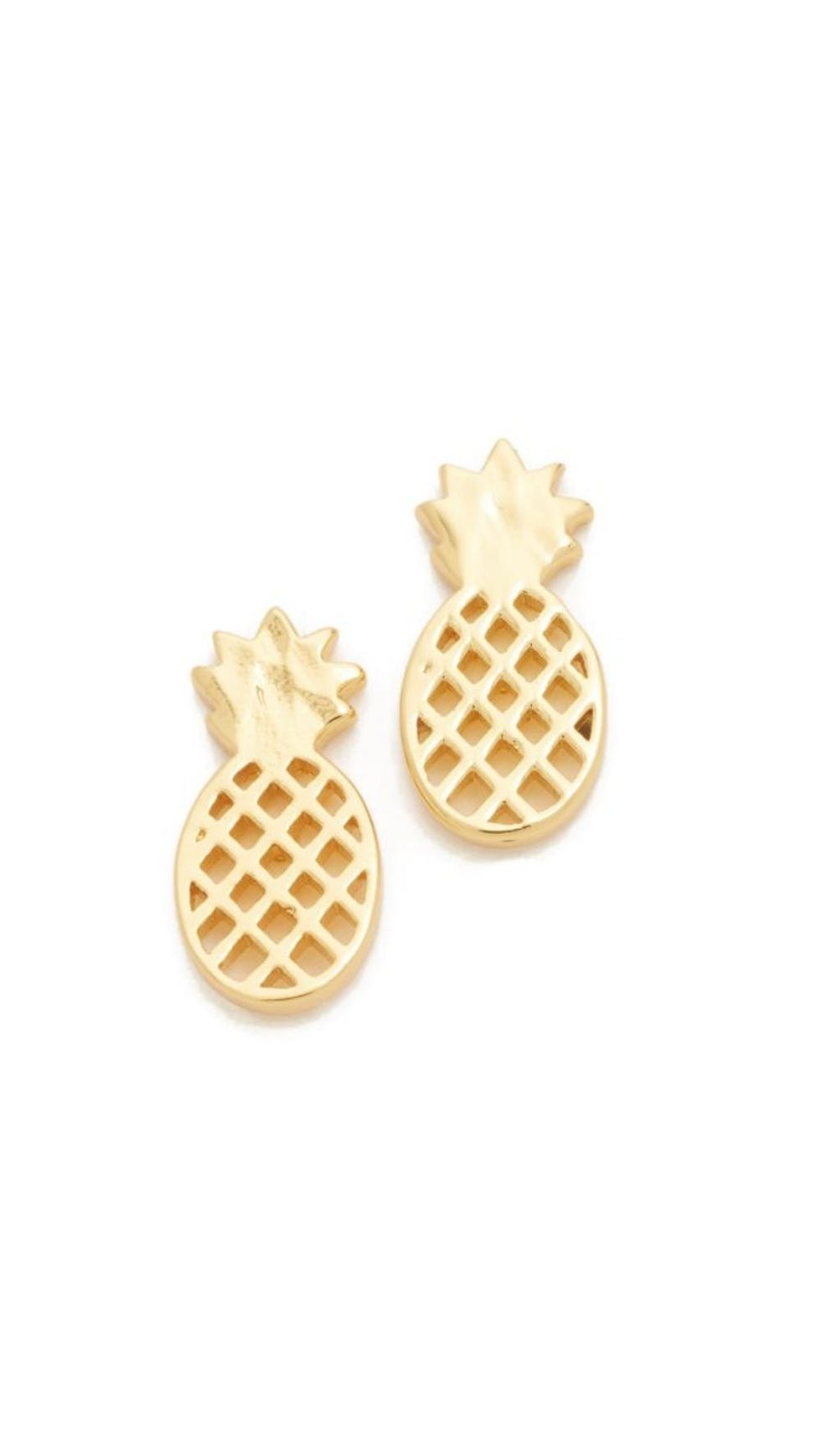 10. Gorjana Pineapple Stud Earrings ($38): You can't go wrong with a sweet pair of dainty pineapple studs. Plated in 18k gold, these festive Gorjana earrings are a flattering combo of chic and casual you can wear every day.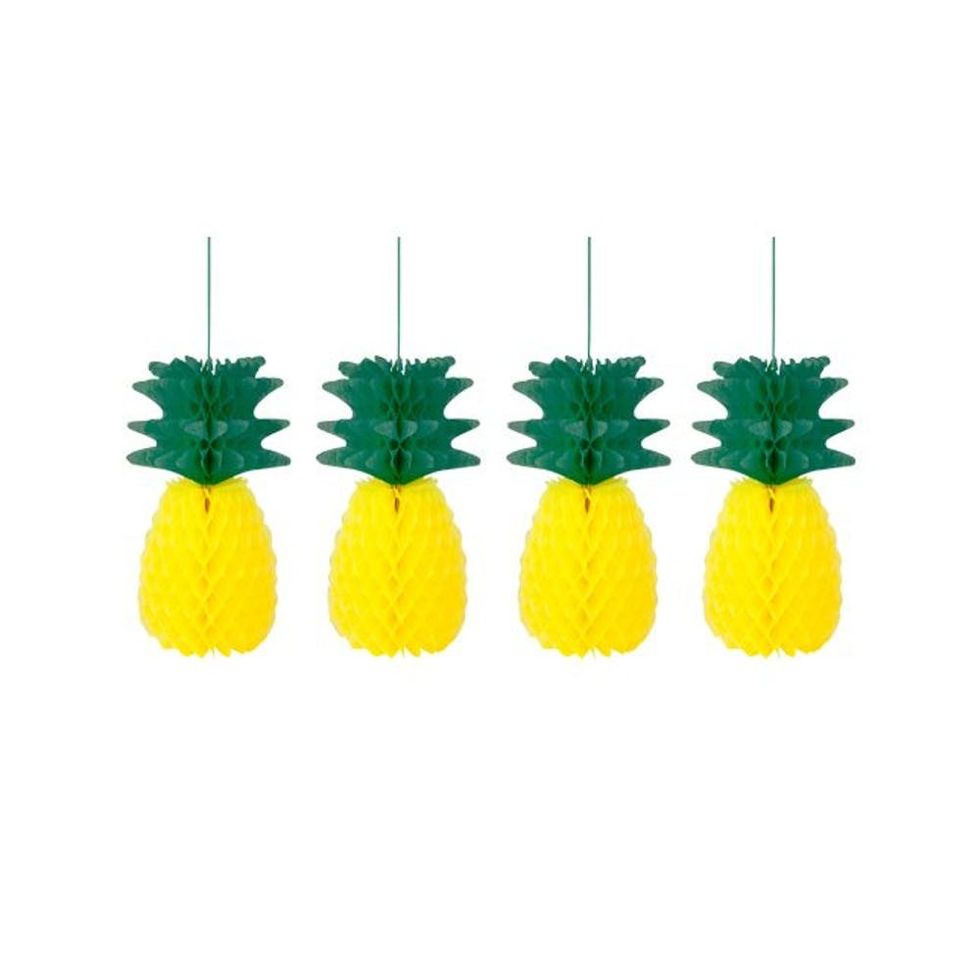 11. Sunnylife Honeycomb Pineapples Small ($14, set of 4): Spruce up any party with this set of four paper fold-out pineapple decorations. Combine them with a string of fairy lights to keep your party looking festive from daytime to night.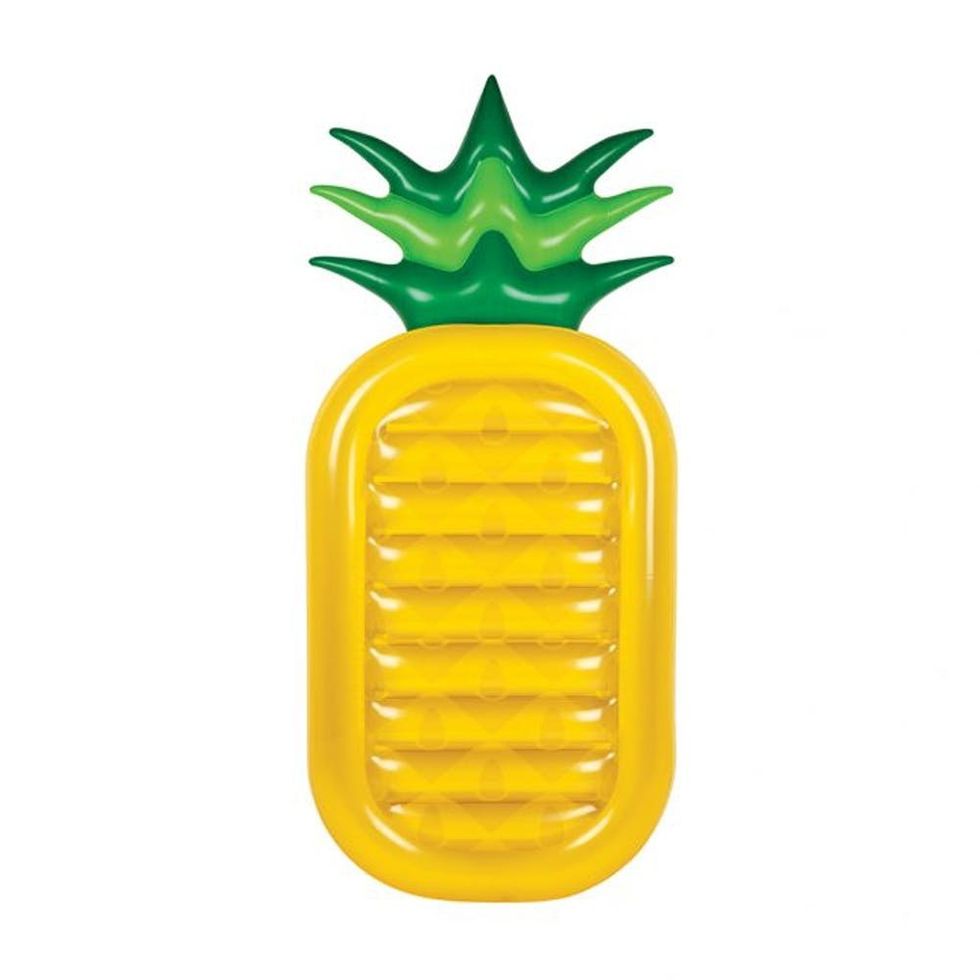 12. Sunnylife Inflatable Pineapple ($60): Don't hold out on the pineapple craze when it comes to your pool. Made of durable PVC, this ginormous raft promises to put up with all the horseplay that comes with summertime.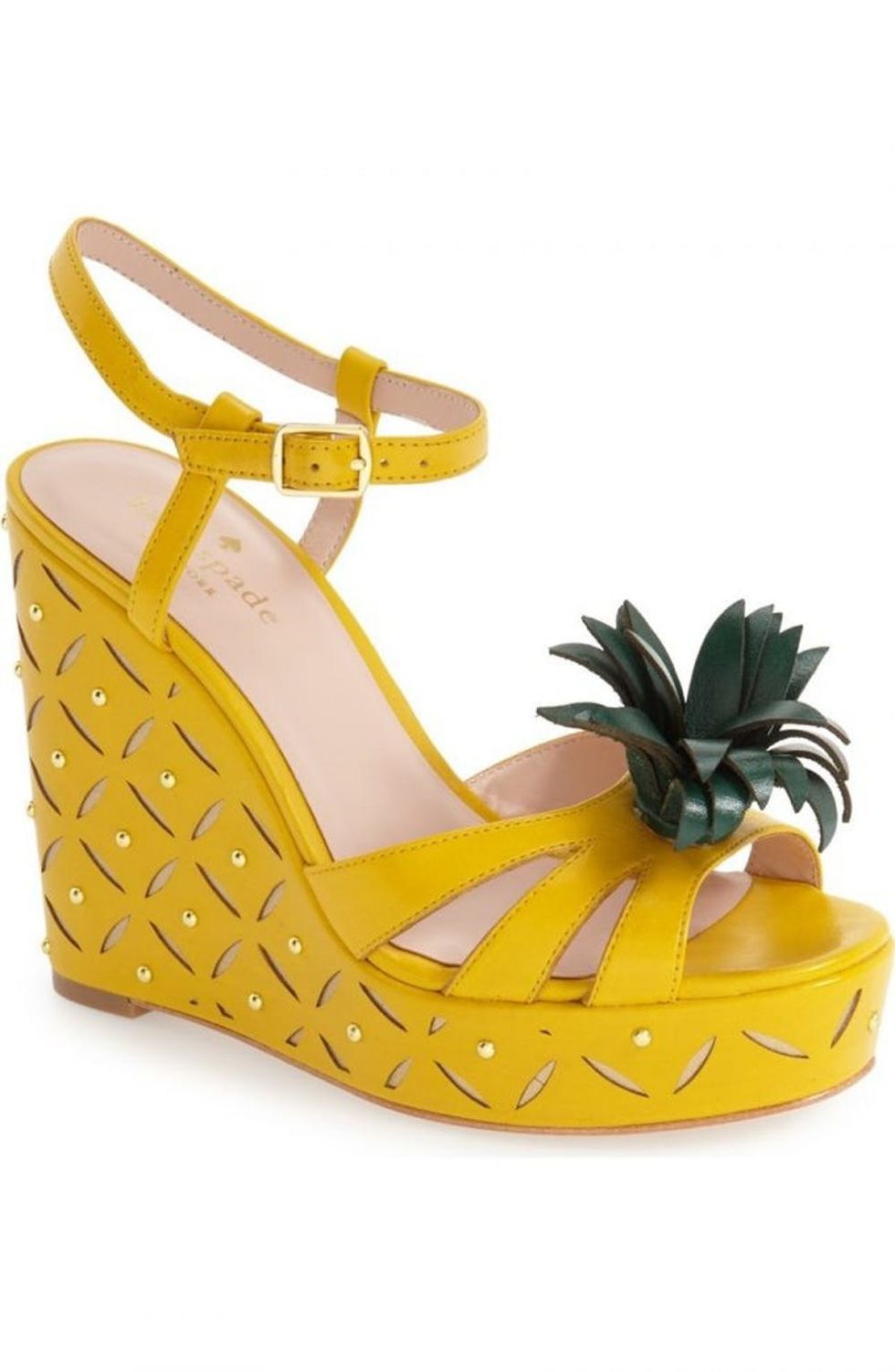 13. Kate Spade Dominica Pineapple Wedge Sandal ($268): If you're all about making a statement, check out these pineapple wedge sandals. Go big with bold footwear you can dress up with a maxi dress or down with a casual playsuit.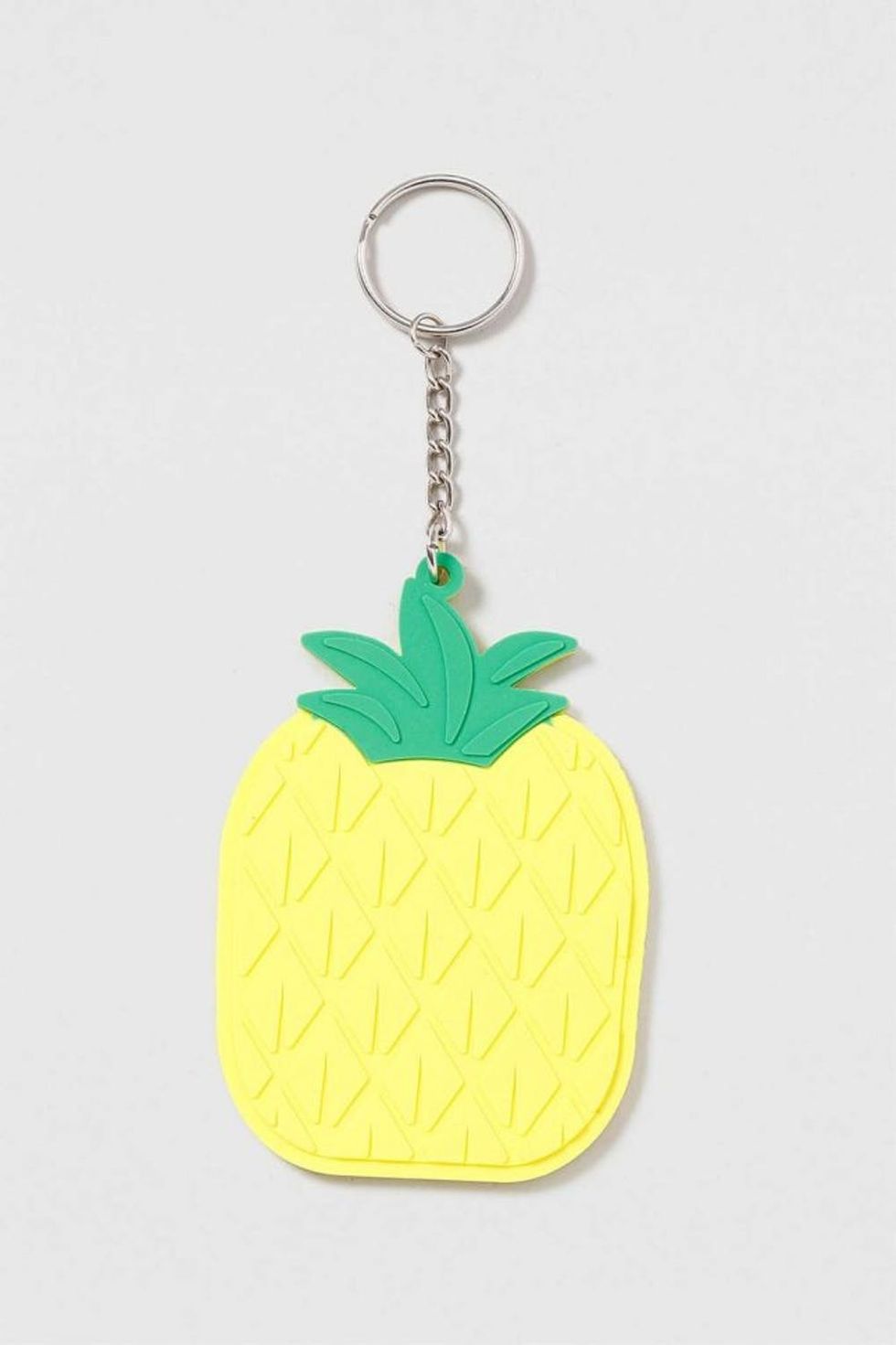 14. TopShop Pineapple Mirror Key Ring ($14): Keep those flyaways under control and makeup on point with this trusty mirror key ring in the shape of a pineapple. Hang from your purse or backpack for a bit of extra flair.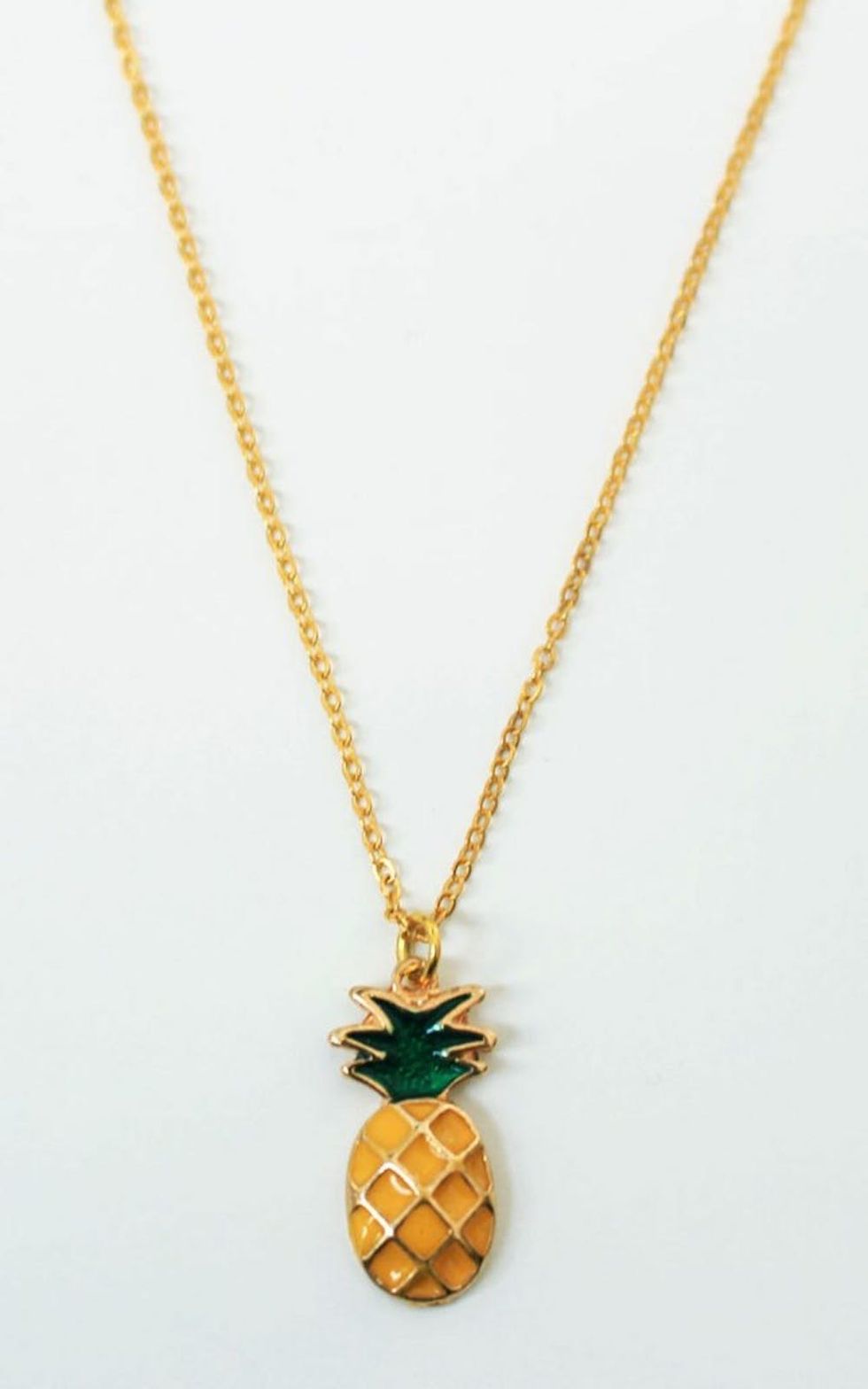 15. Tallulah's Threads Pineapple Necklace ($17): Brighten up any outfit with this colorful gold-plated pineapple pendant. Wear with an off-the-shoulder top to really flaunt the necklace and show off the neckline.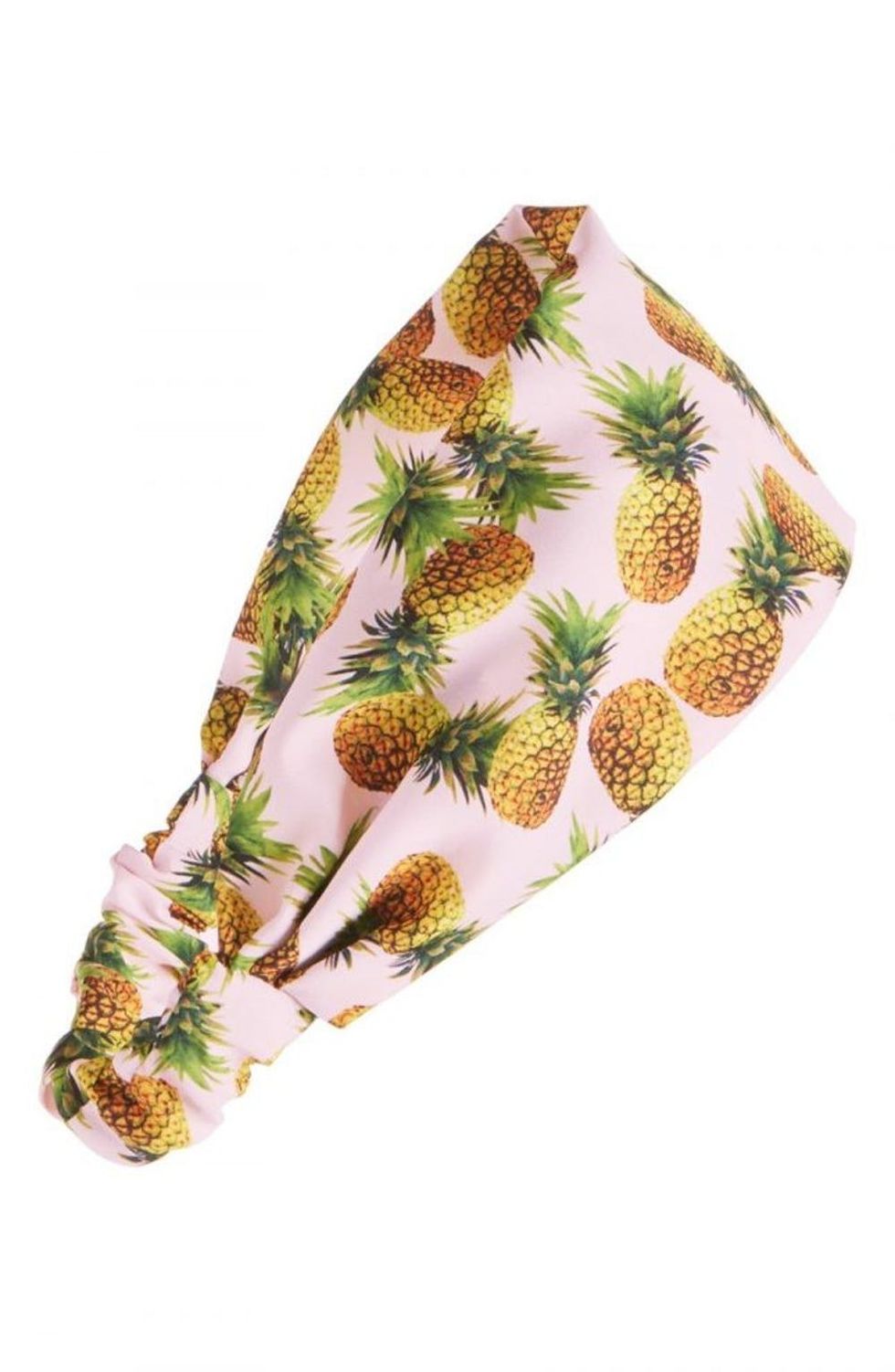 16. Cara Pineapple Print Head Wrap ($22): Sweaty bangs are no joke, especially when things heat up in late summer. Keep that drippy mess off your face with this fashionable head wrap featuring a pineapple print.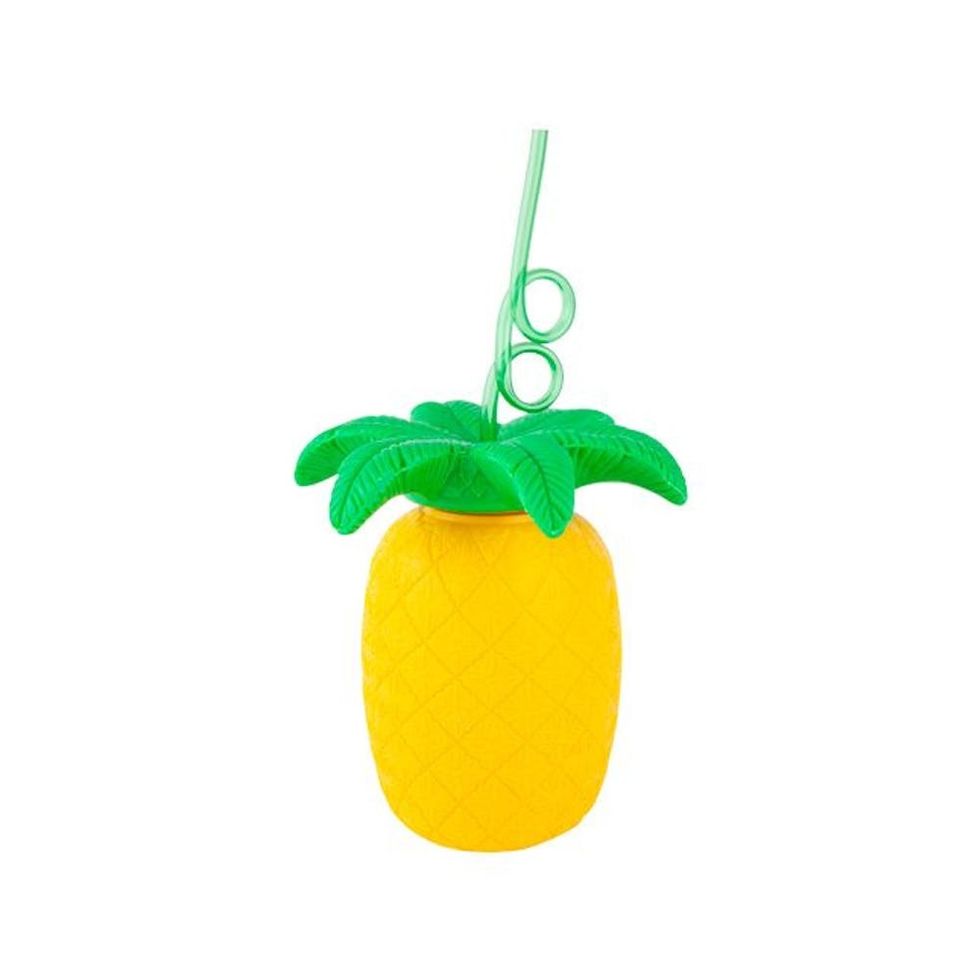 17. Sunnylife Pineapple Sipper ($12): Crazy straws always did make drinks taste better when you were younger. Take a page from your inner child's book with this pineapple sipper; once your favorite summer cocktail hits that second loop, you'll be glad you did.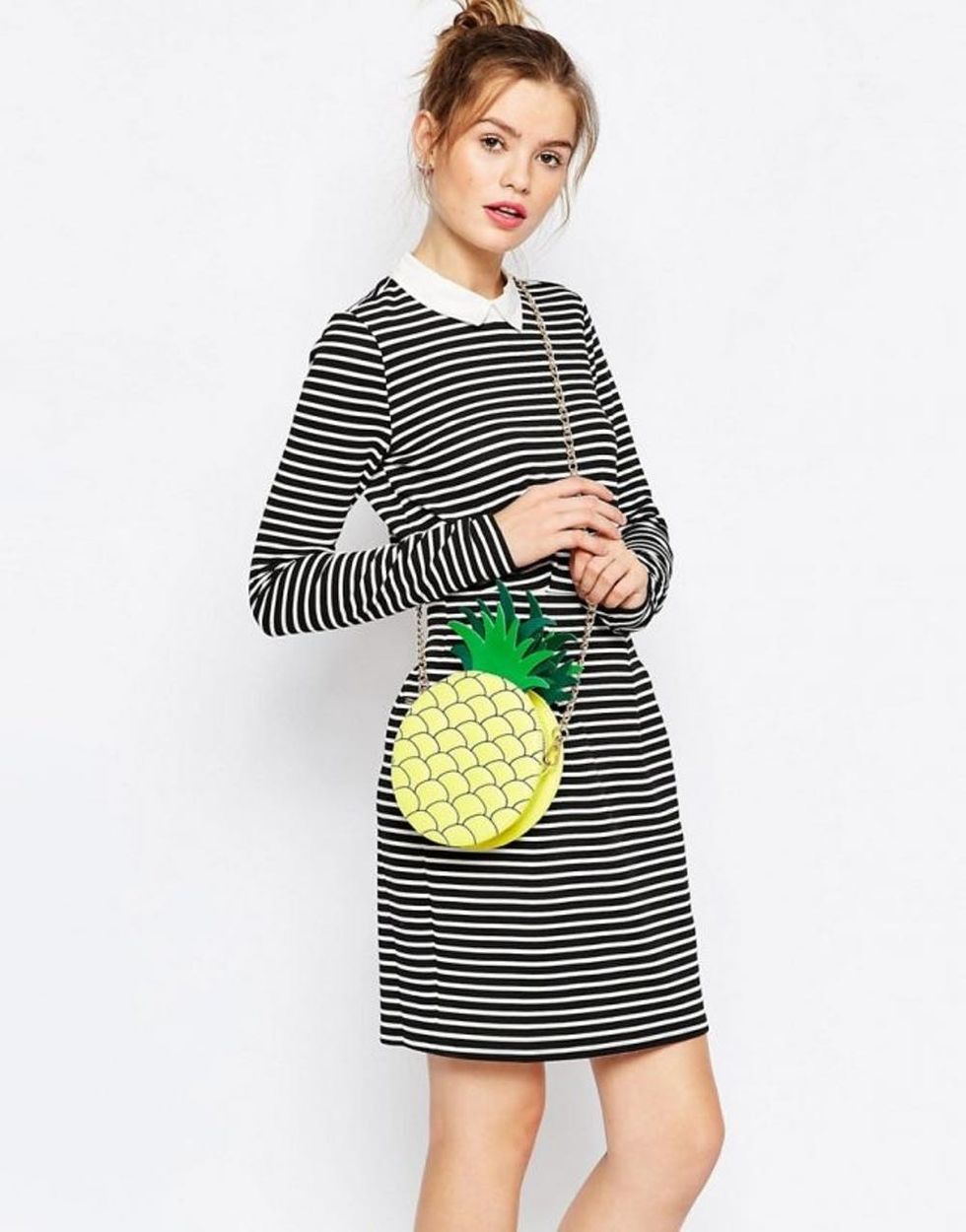 18. Skinnydip Exclusive Pineapple Cross Body Bag ($29): No matter where you're going this summer — whether it's a music festival, a theme park or the beach — make sure you've got your necessities with you in this convenient pineapple cross-body bag. Its lightweight and secure design will give you one less thing to worry about during your weekend exploits.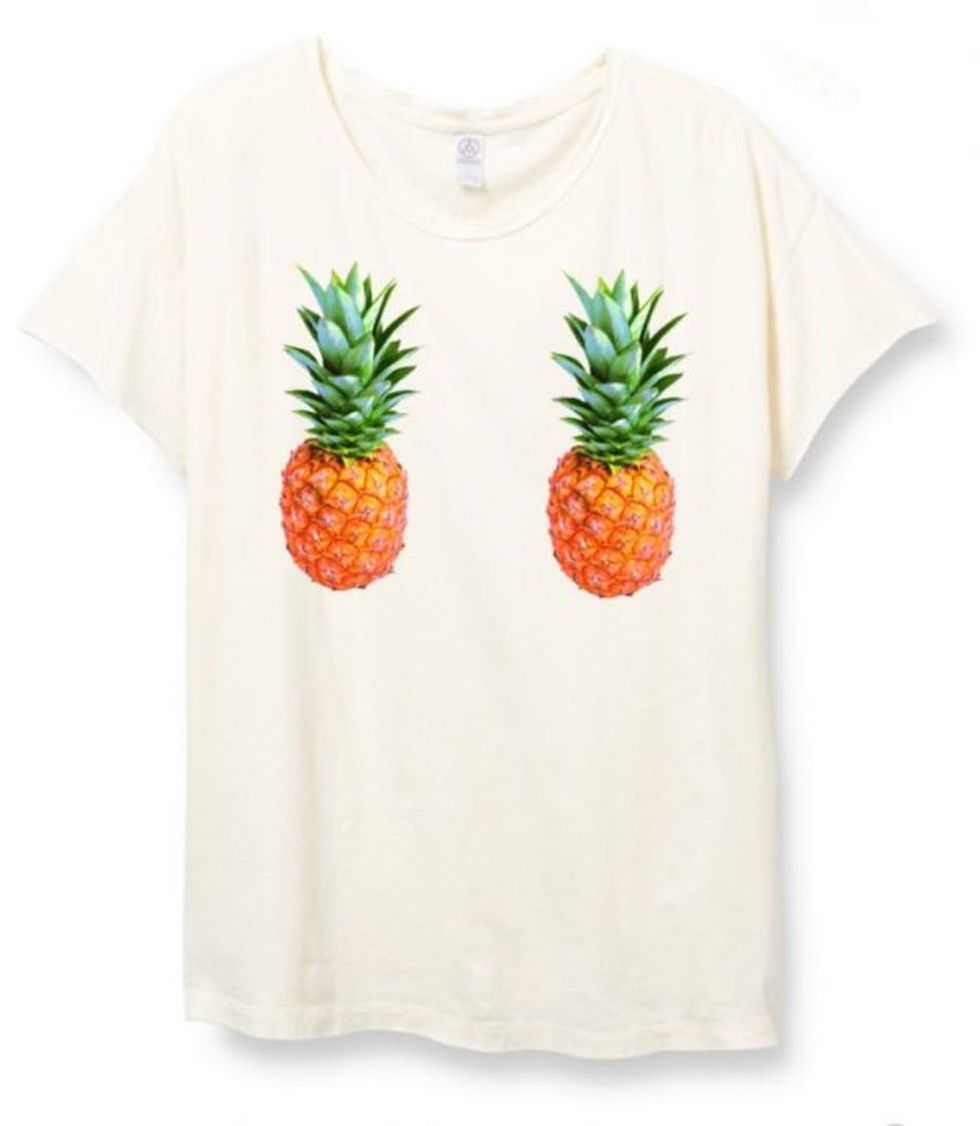 19. FreeBirdCloth Boho Pineapple Shirt ($28+): Get a little cheeky with this tee featuring strategically placed pineapples. Pair with denim cutoffs for an effortlessly playful summer #ootd.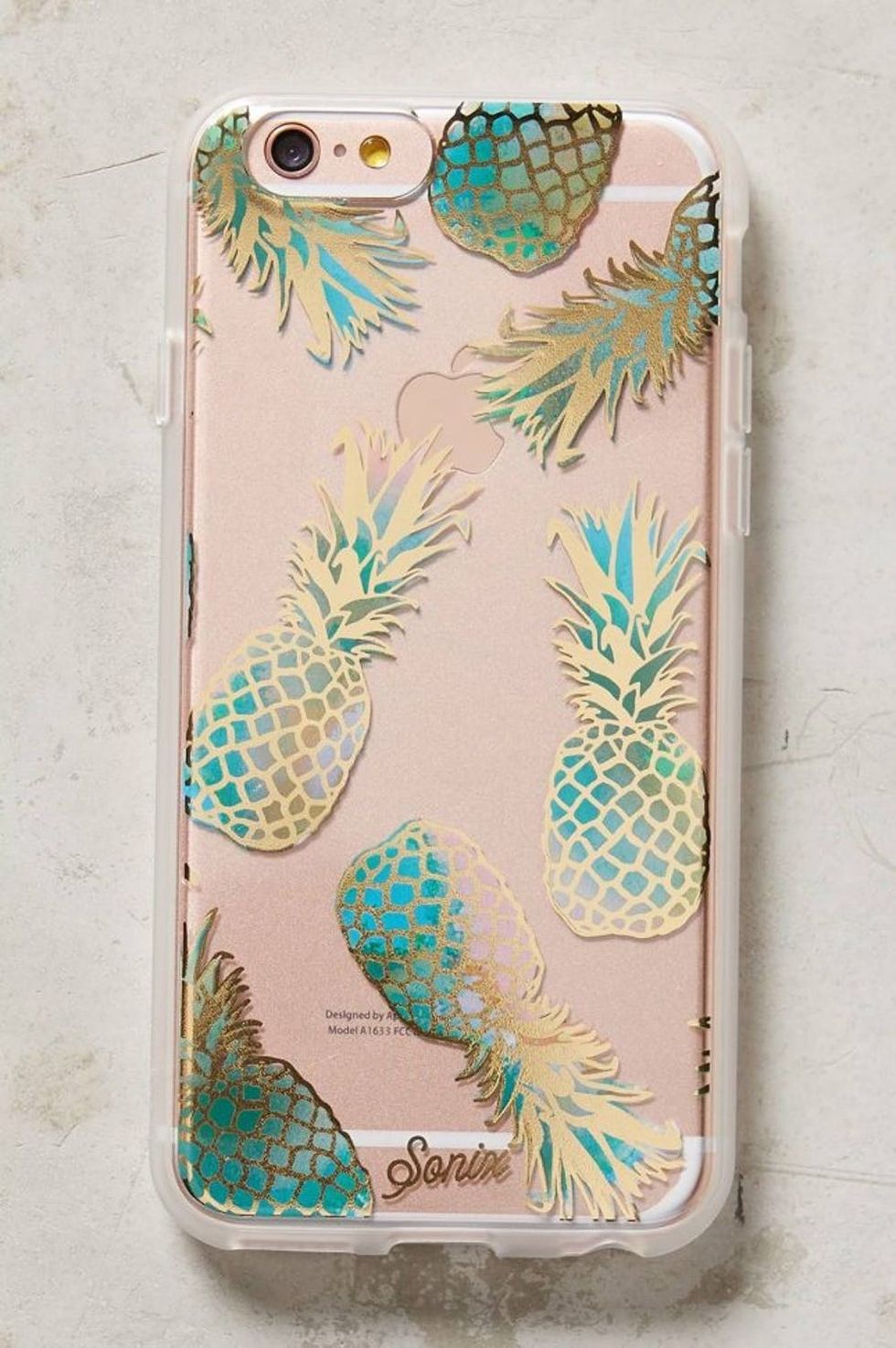 20. Summer Fruit iPhone 6 & 6 Plus Case ($36): Last but definitely not least is this fabulous iPhone case featuring pineapples outlined in shimmery gold. For added protection, the case includes a rubber bumper to lessen the impact of you accidentally drop-kicking (yes, this is a real thing) your phone.
Like what you see? Follow us on Pinterest for more summer-inspired goodies!
Brit + Co may at times use affiliate links to promote products sold by others, but always offers genuine editorial recommendations.