This "Sexy Pizza Rat" Costume Is the Most Ridic Halloween Costume Yet
Oct 05, 2015
Sexy costumes are like pizza — even when they're bad they're still pretty good… in a bad way. Yandy is a site notorious for making everyday things into sultry club wear, with (weird) sexy Halloween costumes topping their WTF moments each year. We thought they outdid themselves with 2015's sexy #thedress costume, but their latest really takes the cake/fun size Snickers.
---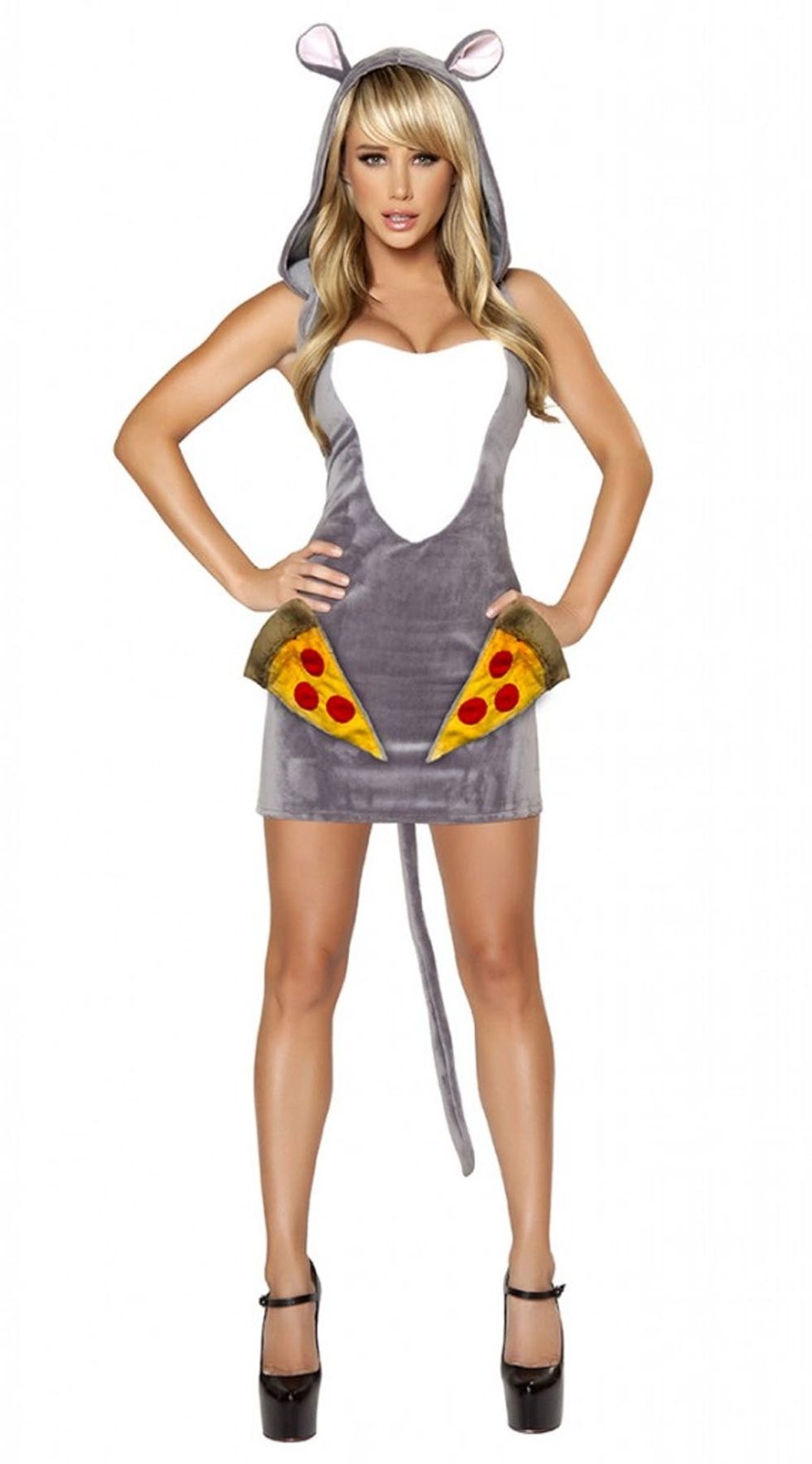 A few weeks ago the Internet was rocked by the story of courage and tenacity that was a rat carrying a gigantic slice of pizza down the steps of the New York subway. This story is relatable on many levels and the folks at Yandy were like "yeah, but what if you wanted to sexualize the pizza rat?"
The site describes the getup as a "body-hugging grey mini dress with a white front panel, an attached mouse tail, an attached hood with adorable mouse ears." Ignoring the fact that this implies that Pizza Rat grafted mouse ears and a tail onto itself there is no arguing that this costume is mega topical.
Only 25 days left until Halloween so get costume brainstorming now!
Is the Pizza Rat costume a do or a don't? Tell us in the comments!
(Images via Yandy)