The 20 Weirdest Sexy Halloween Costumes Ever
Oct 11, 2013
It's Friday, which means it's time to get weird. For our next foray into halloween costumes, we're going all the way to the dark side. You know the big joke about how Halloween is every chick's excuse for dressing on the more scandalous side? The costume market has capitalized on this trend, and things have gotten really weird.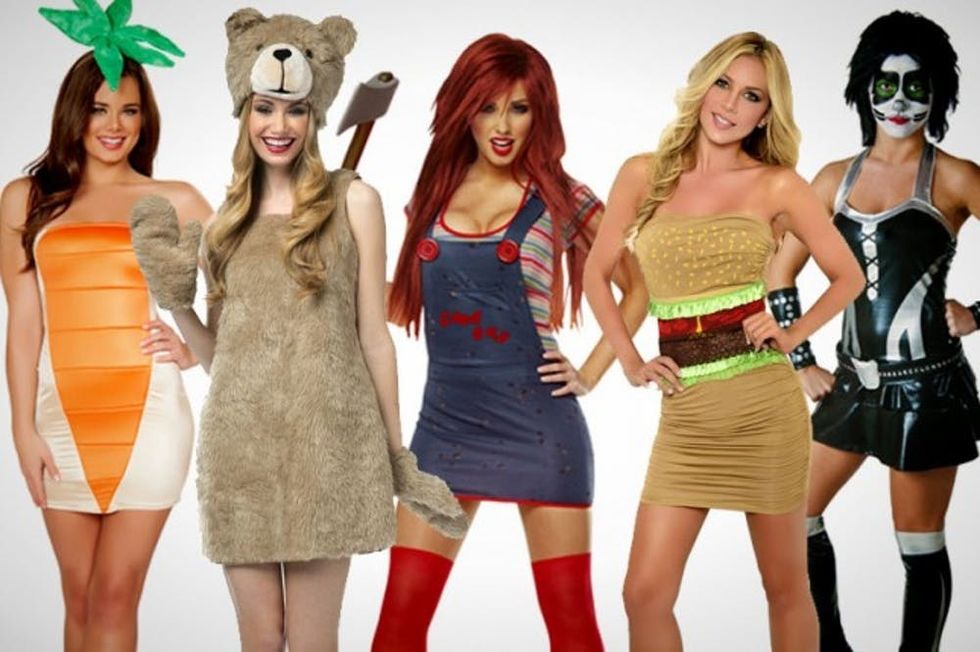 ---
Presenting our roundup of the 20 weirdest "sexy" Halloween costumes ever. And guess what? You can buy ALL of these. Time to stock up on sexiness! ;)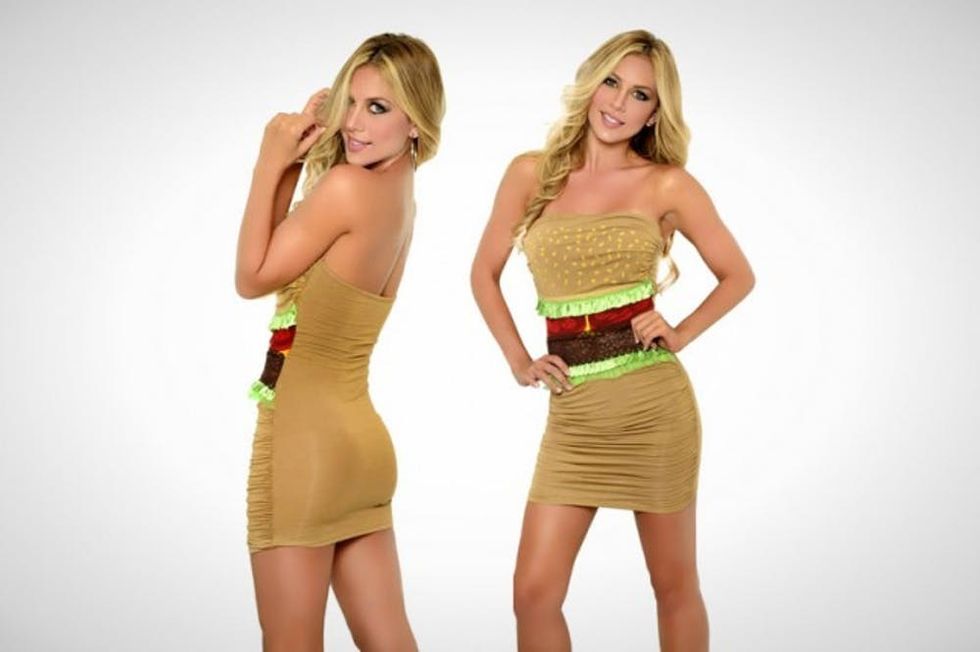 1. Sexy Hamburger ($40): First up, the costume that inspired this entire roundup. Our favorite part is the sheer "meat" section right at the midriff.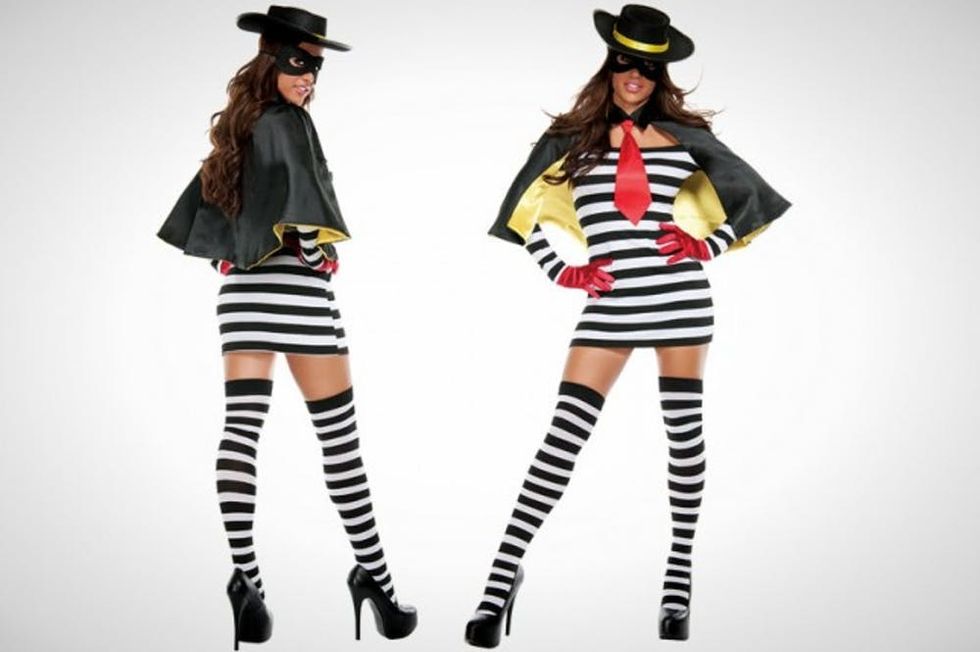 2. Hamburger Thief ($50): What good is a hamburger without a hamburger thief? If a pair of people dressed up as this and the hamburger, they would probably win at life.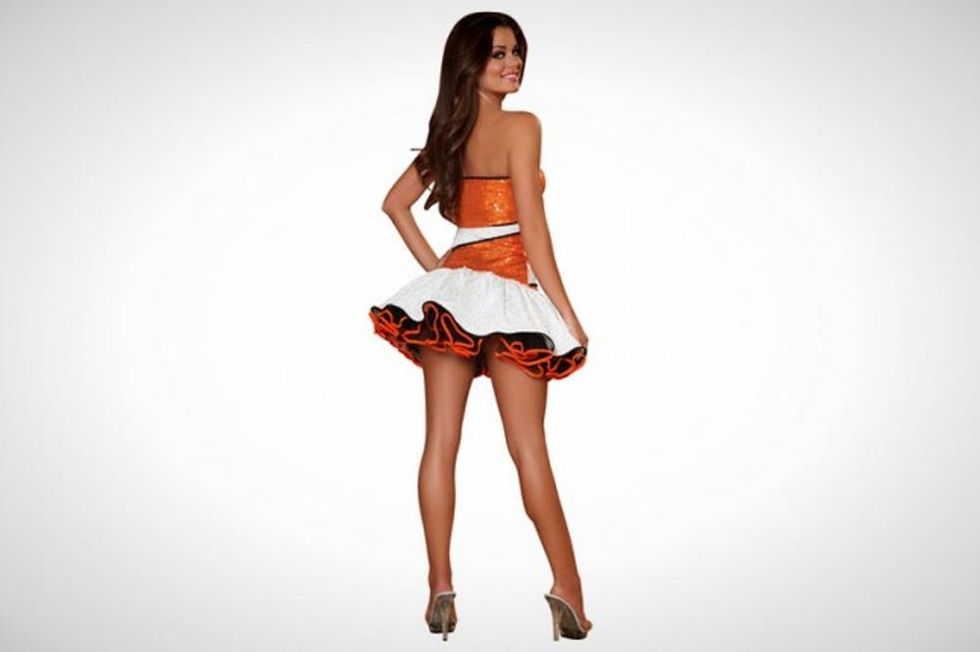 3. Sequined Nemo ($63): Not okay. Nemo is awesome, heroic, and charming. That's all!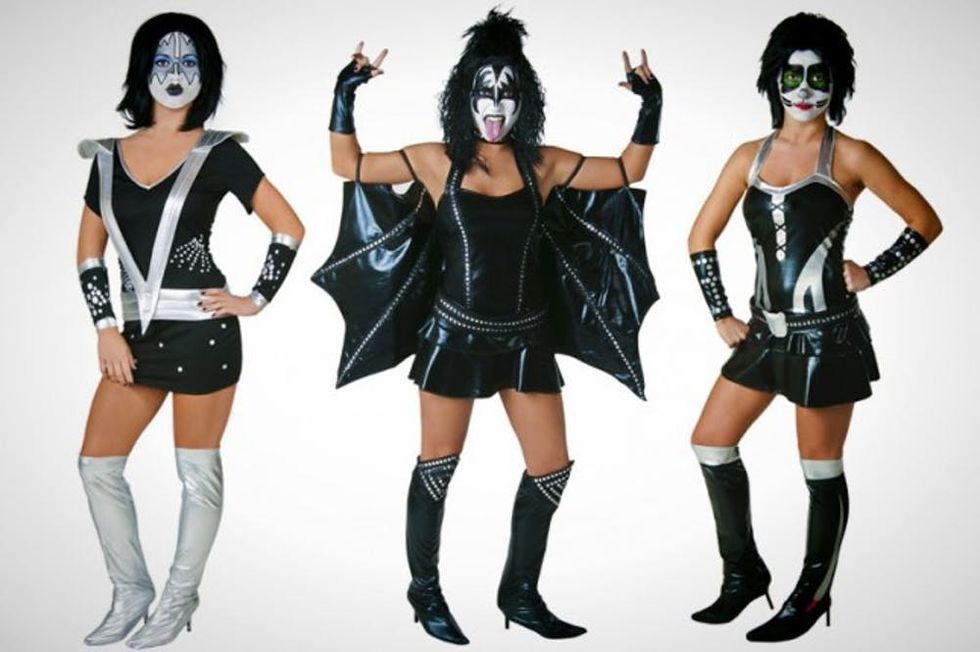 4. Sexy Member of KISS ($50): Group costume much? Go as Starchild, Demon, Spaceman, or Catman. More ensemble costume ideas here.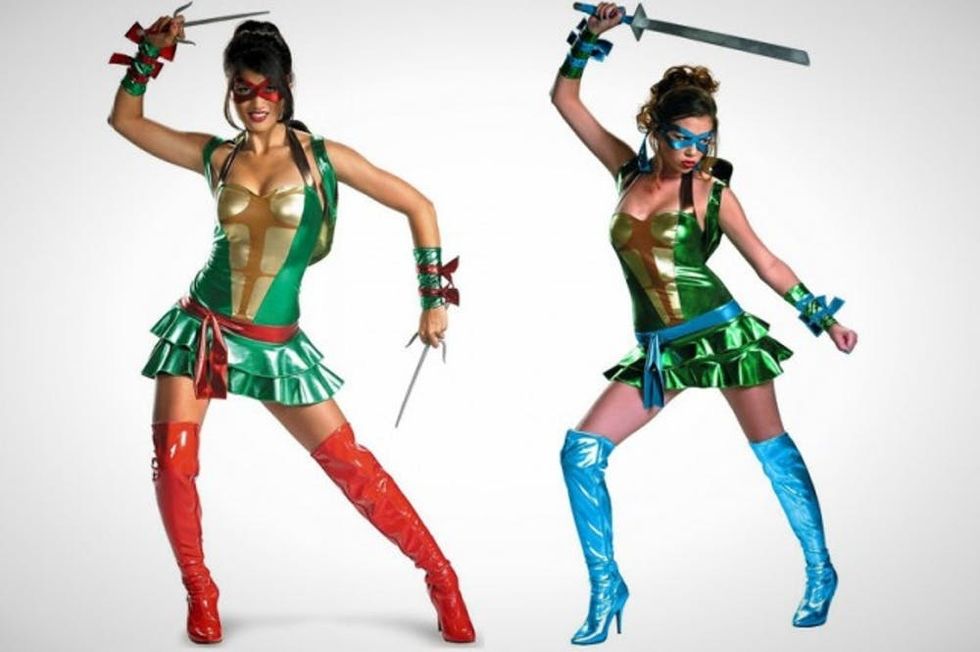 5. Sassy Raphael + Leonardo ($25): As it turns out, these pizza-loving turtles are one of the most popular costumes ever, and remain relevant even though they haven't been around for maybe 20 years? Anyway, the sexy,er, sassy (?) take on the turtles is a little too shiny.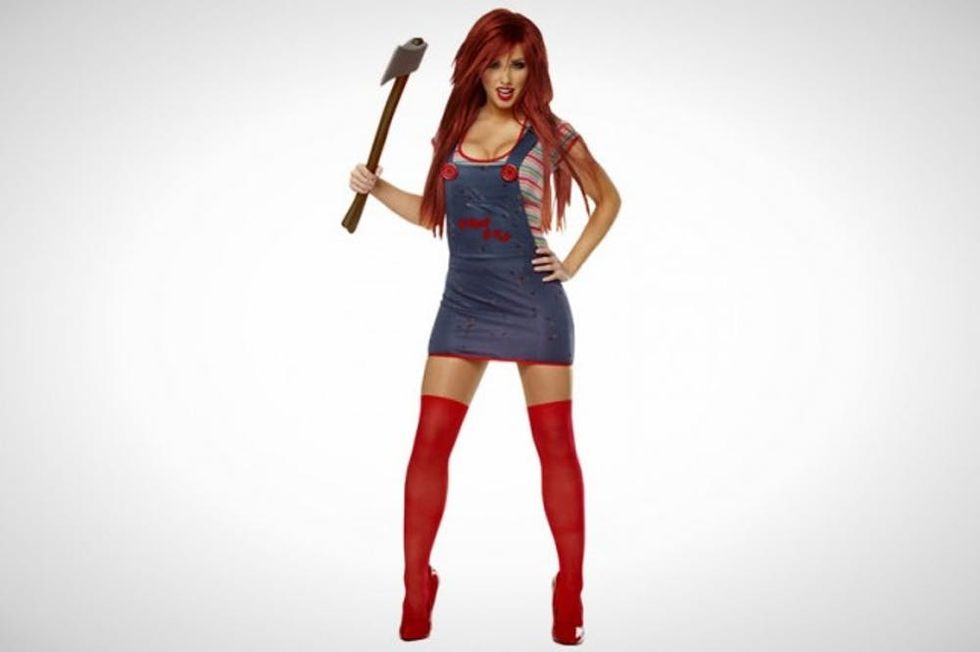 6. Sexy Chucky ($35): No. Just no. Murderous dolls are not sexy.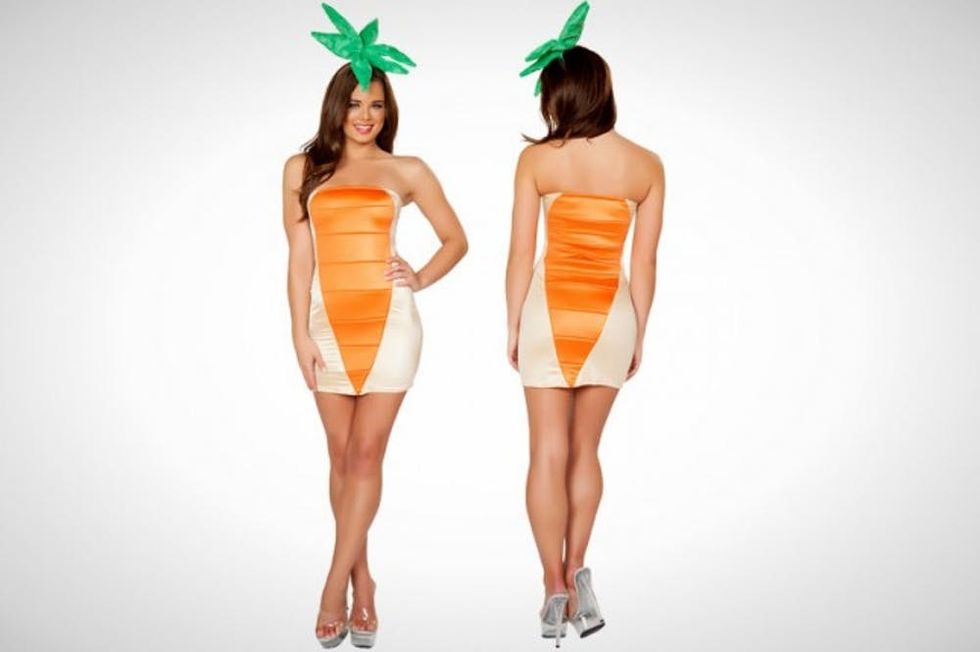 7. Cute Carrot ($50): We'll admit, this carrot is pretty darn cute. But sexy? I don't know.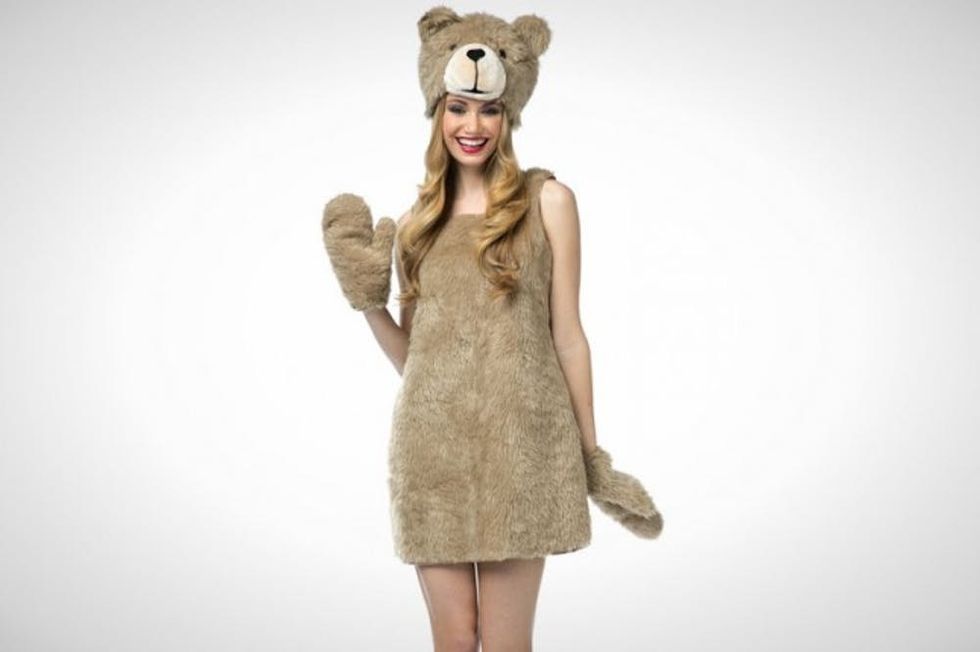 8. Sexy Ted ($70): First of all, the scene from Ted where he imitates Hootie and the Blowfish (and all '90s bands) is hilarious. Second, this costume is really, really weird.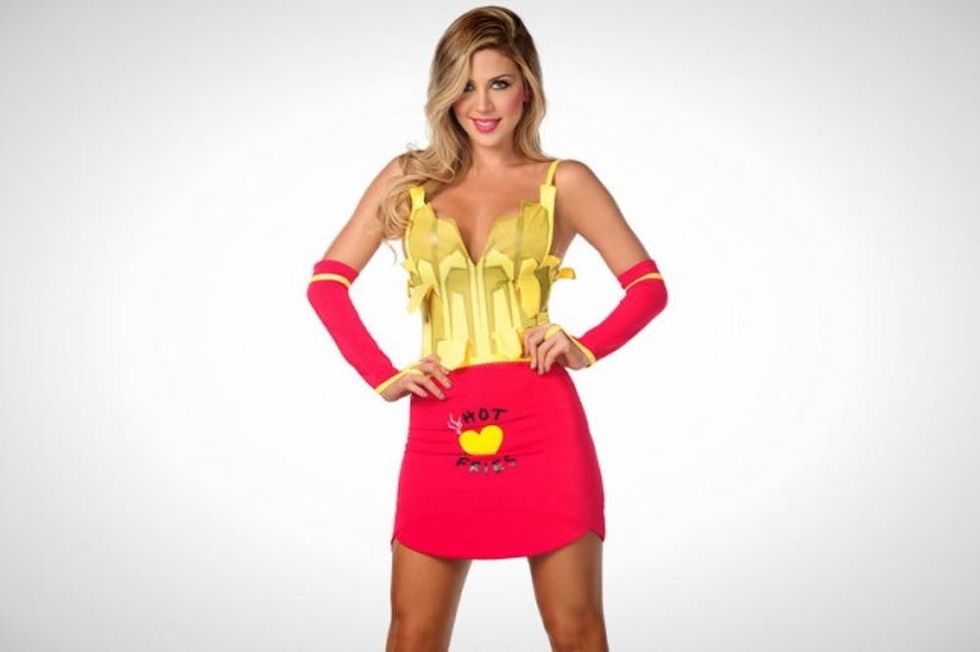 9. Sexy French Fries ($48): Do you want fries with that?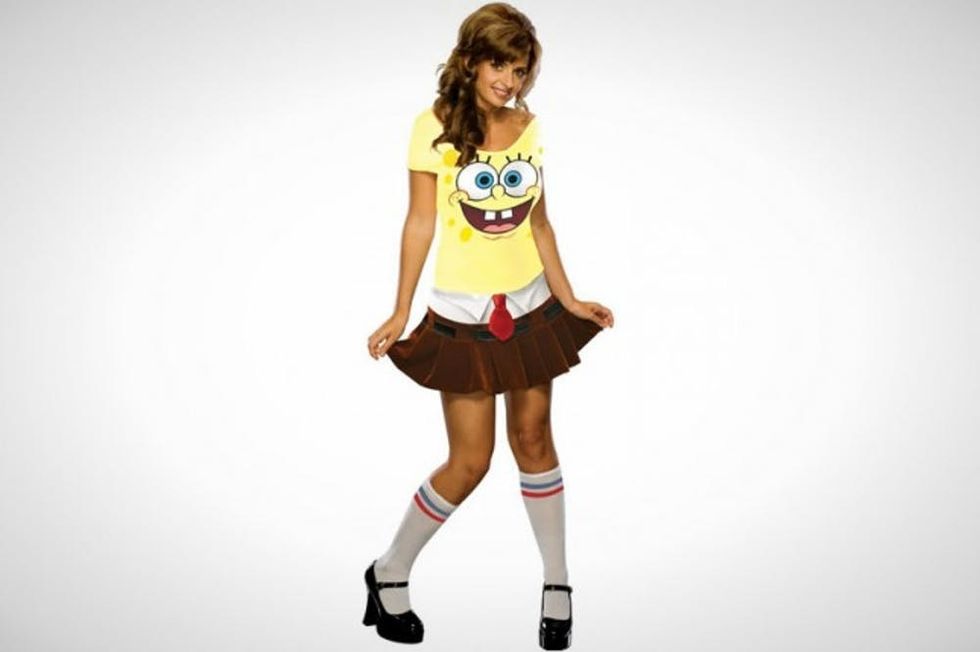 10. Sexy SpongeBob ($58): This is wrong. It's like Britney Spears met SpongeBob and his eyes are buggin' out.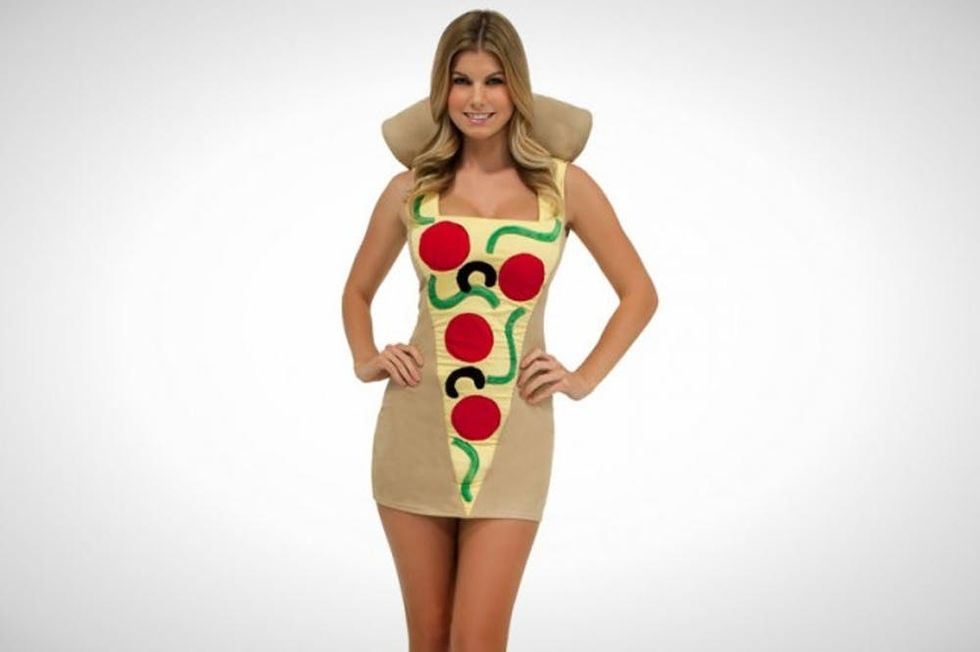 11. Sexy Pizza ($70): Okay fine. Pizza is sexy.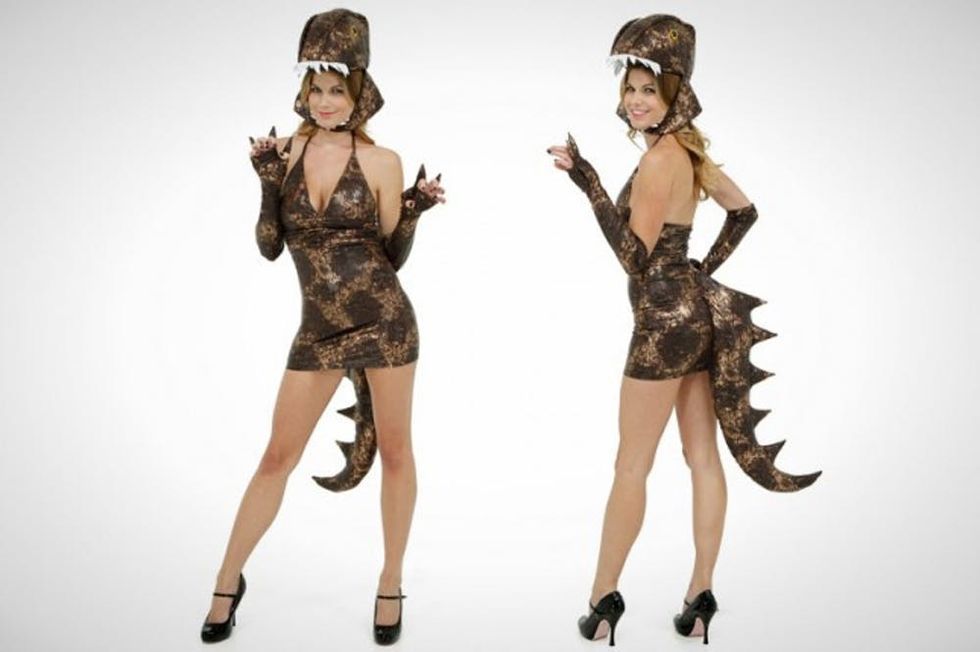 12. Sexy Dinosaur ($70): This is just awkward. I'll take that dino hat though!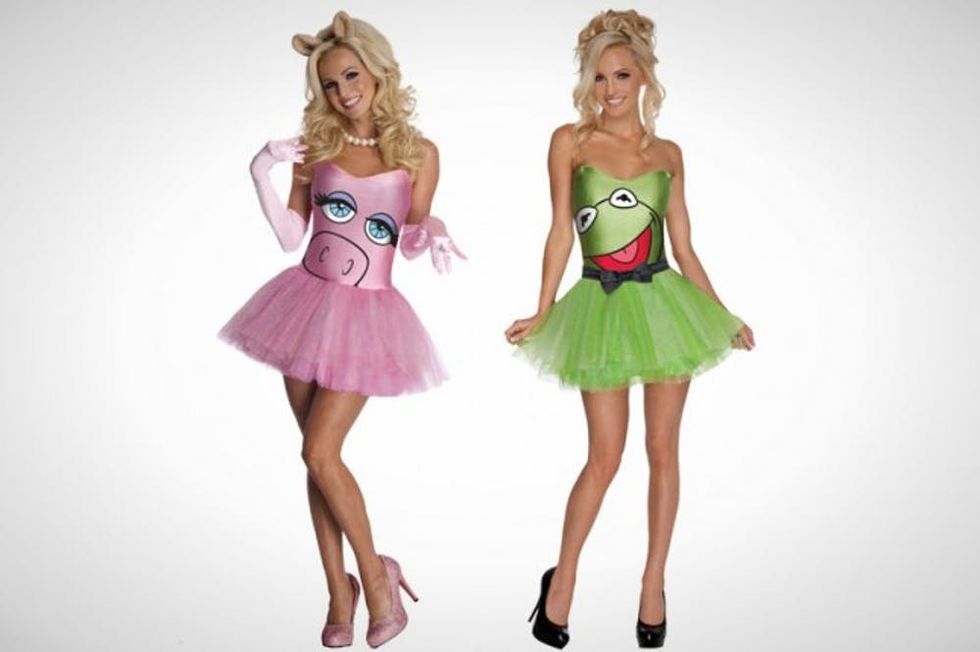 13. Sexy Miss Piggy + Kermit ($42 + $30): We're calling it. All this costume is is an ice skating uniform with a face screen printed on it.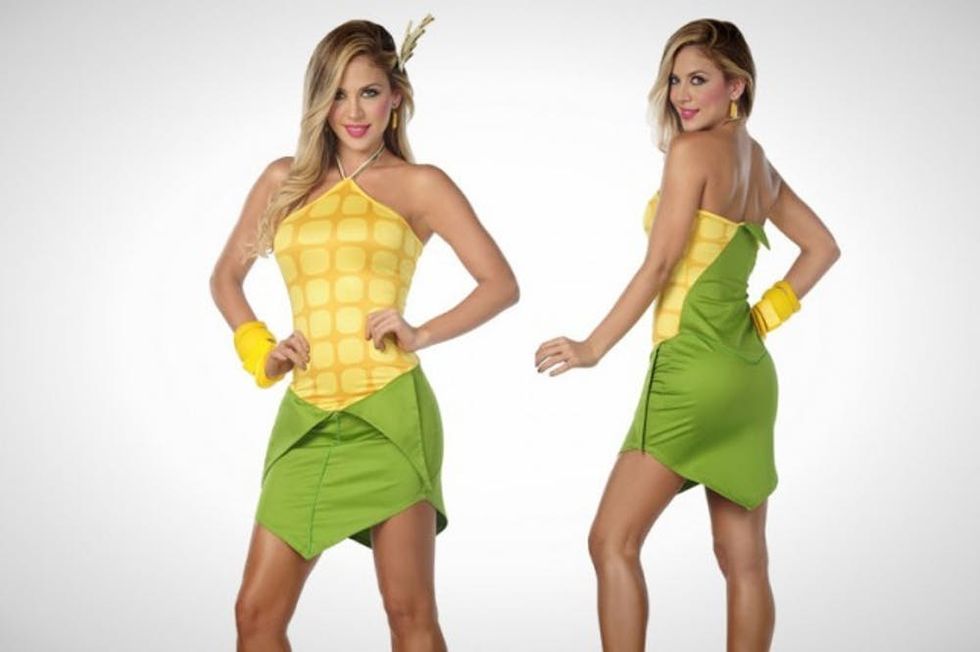 14. Sexy Corn ($60): Isn't there a country song about cornfields?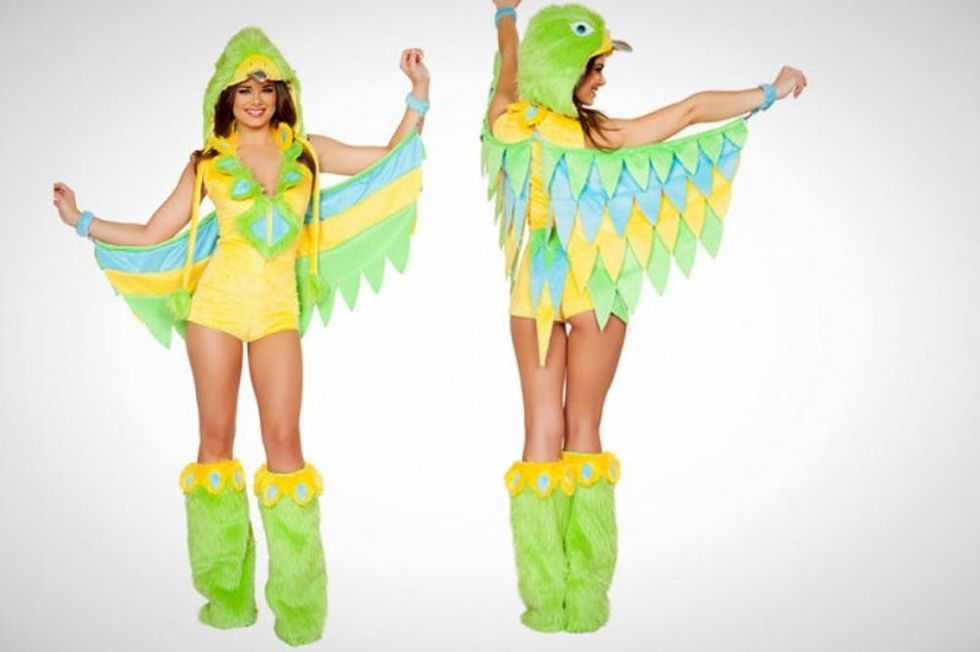 15. Sexy Parakeet ($95): Wait, since when are parakeets something that should be seen recreated in sexy form?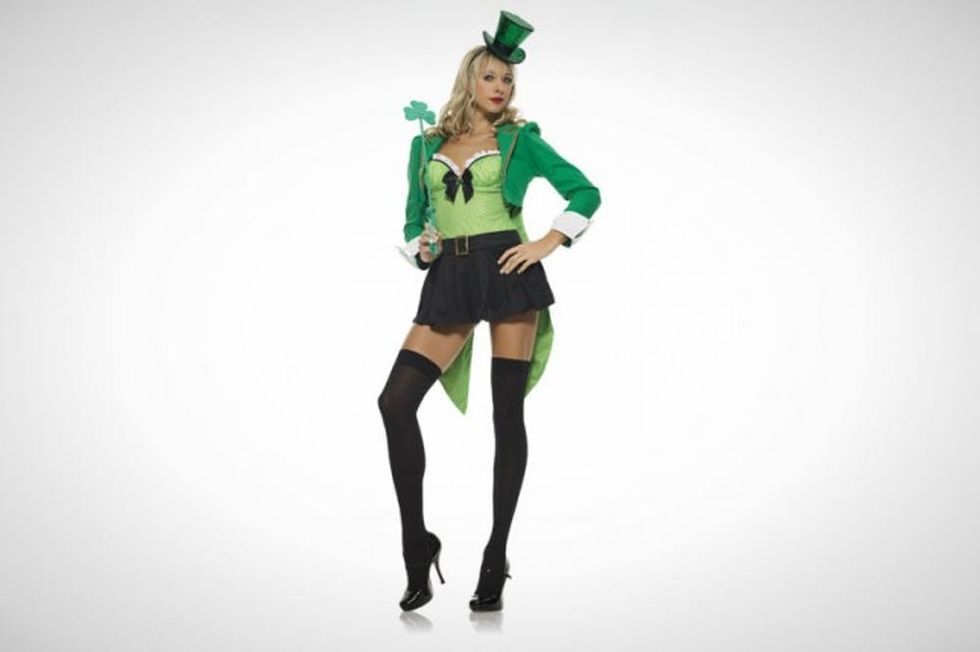 16. Clover Leprechaun ($75): [insert pun about getting lucky here]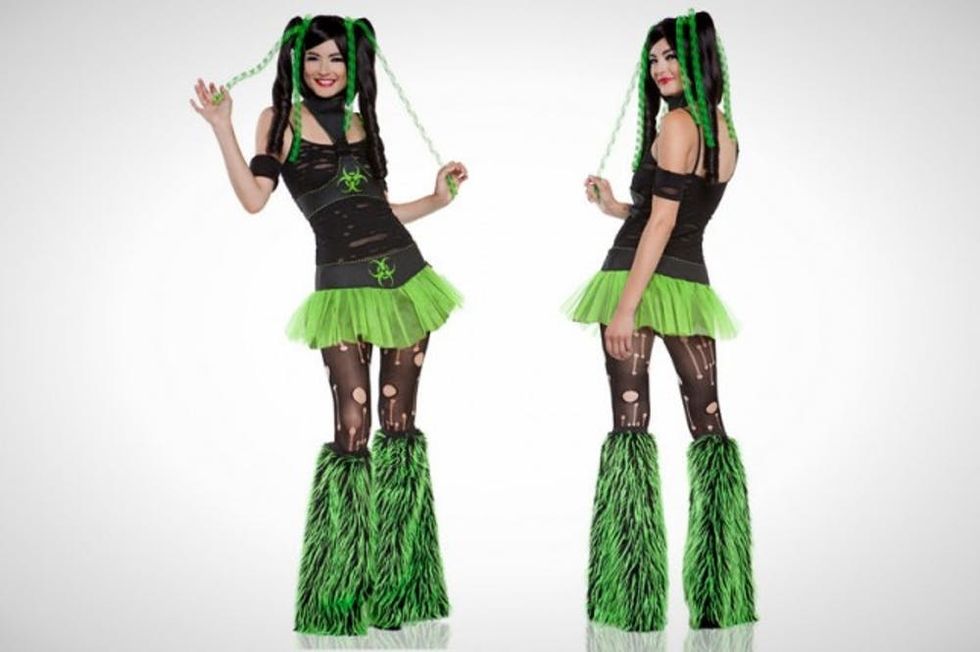 17. Miss Cyanide ($50): Who is Miss Cyanide?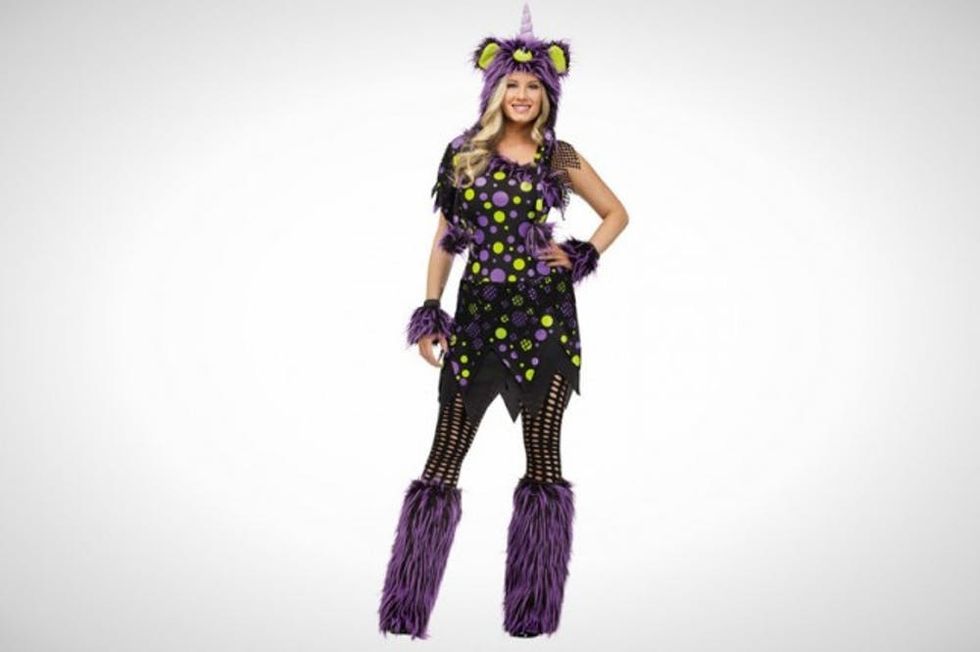 18. Sexy Purple People Eater ($50): The official description for us wins: You'll be a one-eyed and one-horned when you wear this Purple People Eater Adult Women's Costume.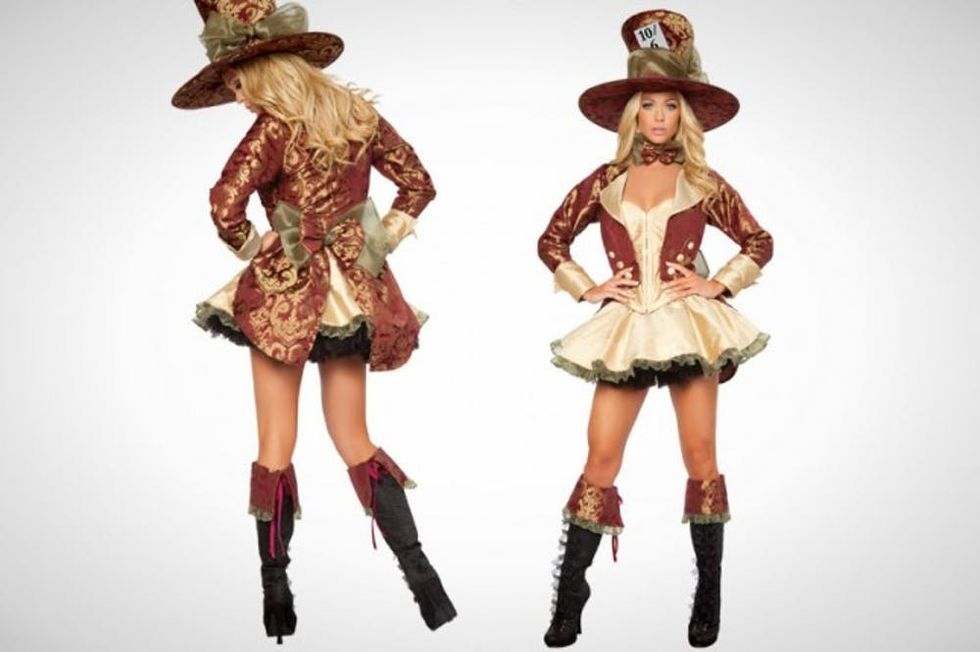 19. Sexy Tea Party Hatter ($138): Part steampunk, part Burning Man attendee, and part Wonderland, this costume would actually be pretty awesome as part of a Johnny Depp group look.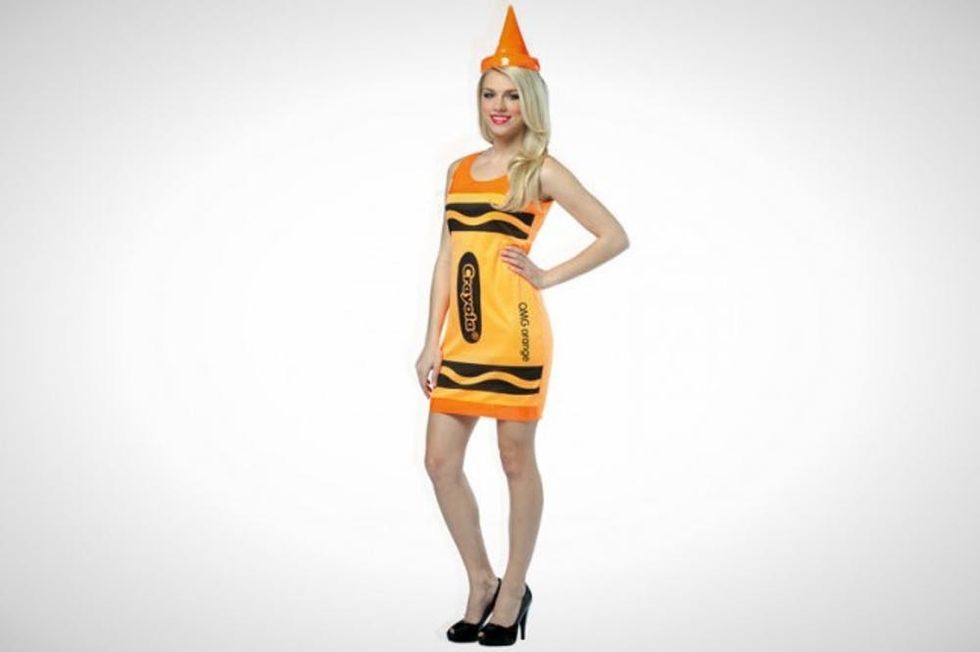 20. Sexy Orange Crayon ($30): And last, Yandy has turned a crayon into a "sexy" costume, and our childhood art class is forever changed.
What's the weirdest "sexy" costume you've ever seen? Share a link with us in the form or comments below.
Anjelika Temple
As Chief Creative Officer and Founding Partner at Brit + Co, Anjelika Temple brings her voracious consumption of all things creative and colorful to DIY projects, geeky gadgetry finds and more. When she's not DIY-ing her heart out, you'll find her throwing dinner parties with friends or adventuring with her husband David, their daughter Anokhi, and their silly dog Turkey.