Postable is the Easiest Way to Collect Address Info from Friends
Mar 16, 2012
How many times have you had to email, phone, or text message a friend to ask for their mailing address?
One of the hardest parts about sending invitations, thank you notes, or gifts is having to collect your recipients' addresses before you send. In fact, research proves that engaged couples planning for a wedding spend the longest amount of time doing this — 5-10 hours alone! Additionally, having to ask for someone's address typically ruins the surprise of whatever you're sending.
---
That's why we were so excited to see Postable, a site that intends to be your go-to address book online. Not only is it beautiful and easy to use, but it is the simplest way to collect contact information from your friends. Most people I know manually collect address info when they need it, by either setting up an online form or emailing their entire address book and then copy/pasting the contact information one-by-one. Postable takes away all of the manual difficulty, and does almost everything for you. Plus, you can export and print the data any time you want to places like Excel and Apple Address Book. This makes creating mailing labels extremely easy.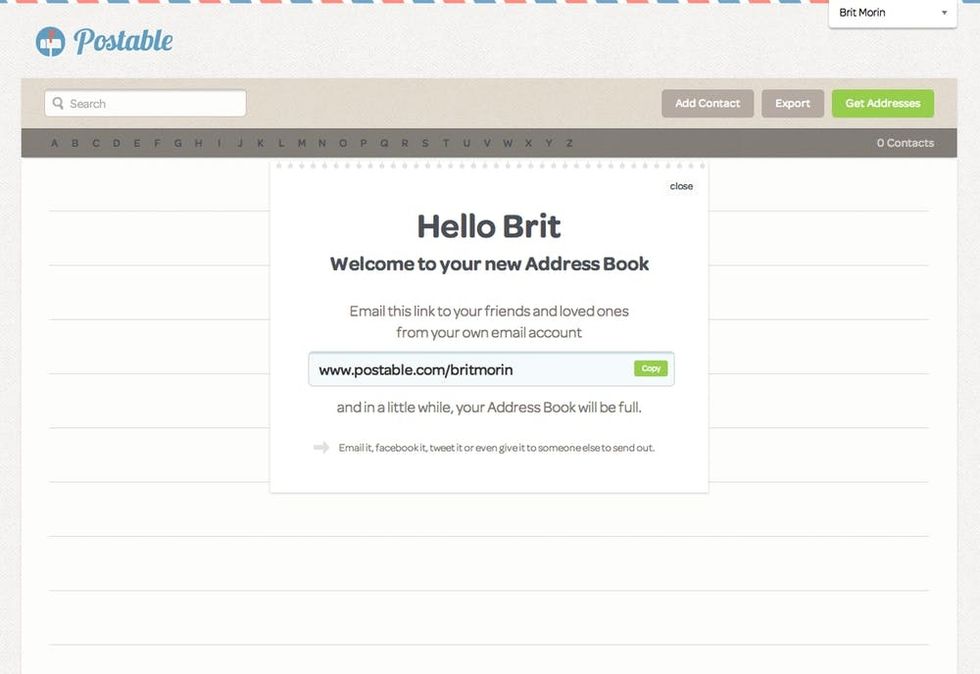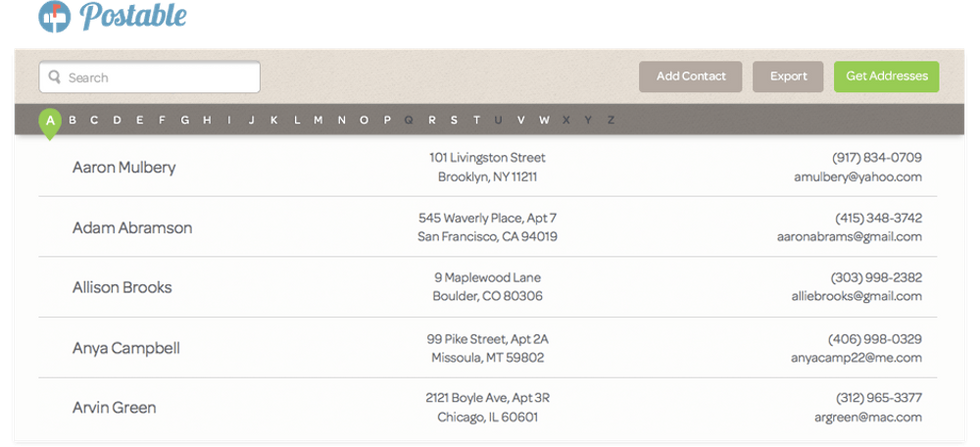 We're just now giving the site a whirl ourselves, but we'd love to hear feedback if you use it. Leave a comment below or find us on Twitter.