Preview Your Polaroids Before Printing with the Z340
Apr 26, 2012
Now that we've inspired you to get more creative with your next set of photos, what about those times when you want photos instantly? While we love our Fuji Instax and old school Polaroid, there's always the chance that you waste one of your precious prints on an eyes-closed awkward-smile number. What if you want to capture the same exact photo twice so you and your bestie can each have one?
---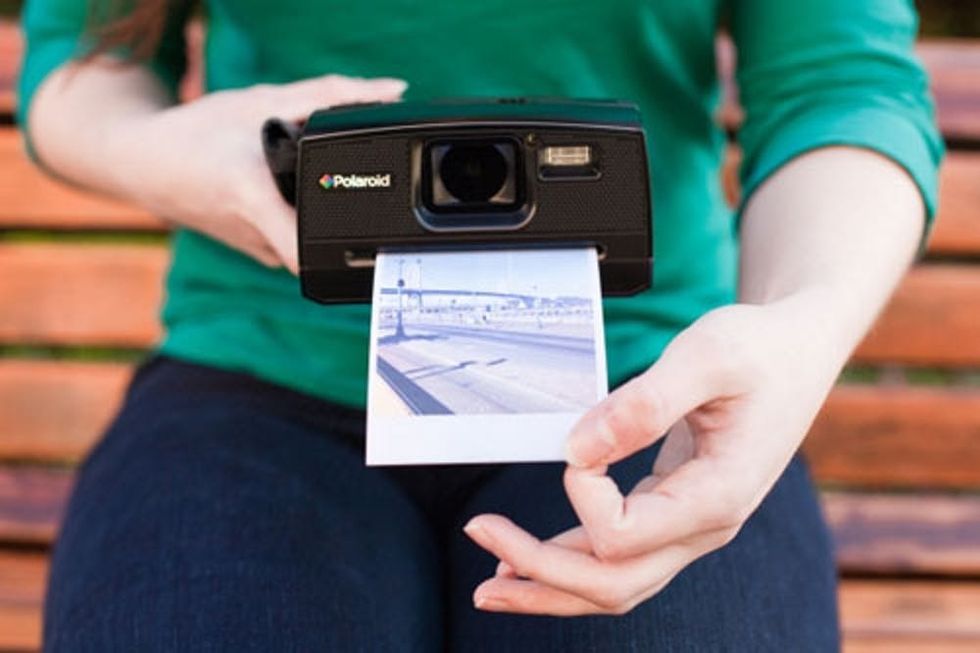 The Polaroid Z340 Instant Camera is an awesome combo of analog and digital. The best thing about old Polaroid cameras is their instantness. There's nothing like taking a photo and holding it in your hand moments later. In a world where just about everything is online, the few Polaroids you collect from here and there are what adorn walls, bulletin boards, refrigerators, and desks. On Photojojo, snag the Z340 along with 10 prints for $299 or go the Amazon route for $299 without prints.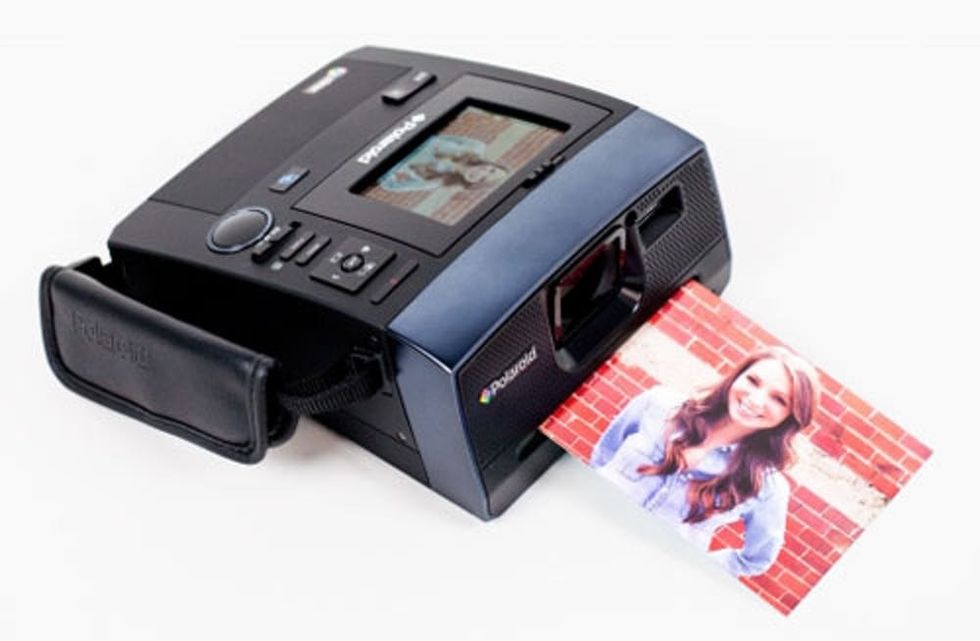 But, sometimes you take a bad photo on your Polaroid, and it feels totally wasteful. Not to mention being kind of a bummer. The Z340 takes that risk away by offering a digital screen where you can check photos out before you print, as well as crop, experiment with colors and borders, remove red-eye, and then print!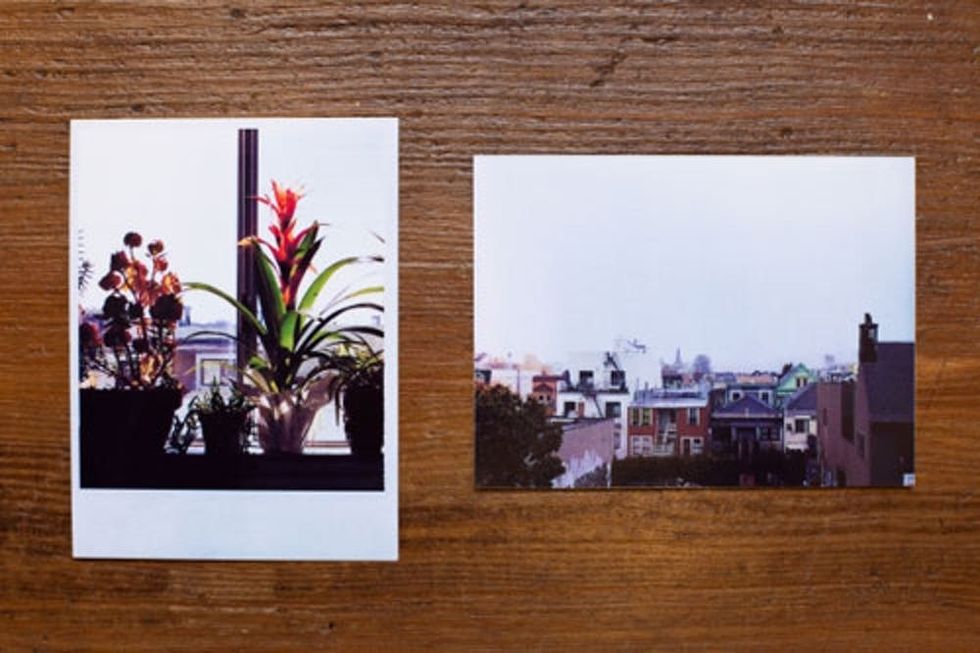 Plus, the film the Z340 employs is more affordable and sustainable than instant film. The ZINK paper is smudge-proof, water and tear-resistant and dries as soon as it prints. If you revel in the surprise of an instant print but wish you could hold on to digital version of your Polaroid photos, this photo is also perfect for you! You can set the camera to print your photo as soon as the shutter is pushed, and revel in the old school experience with new school tricks.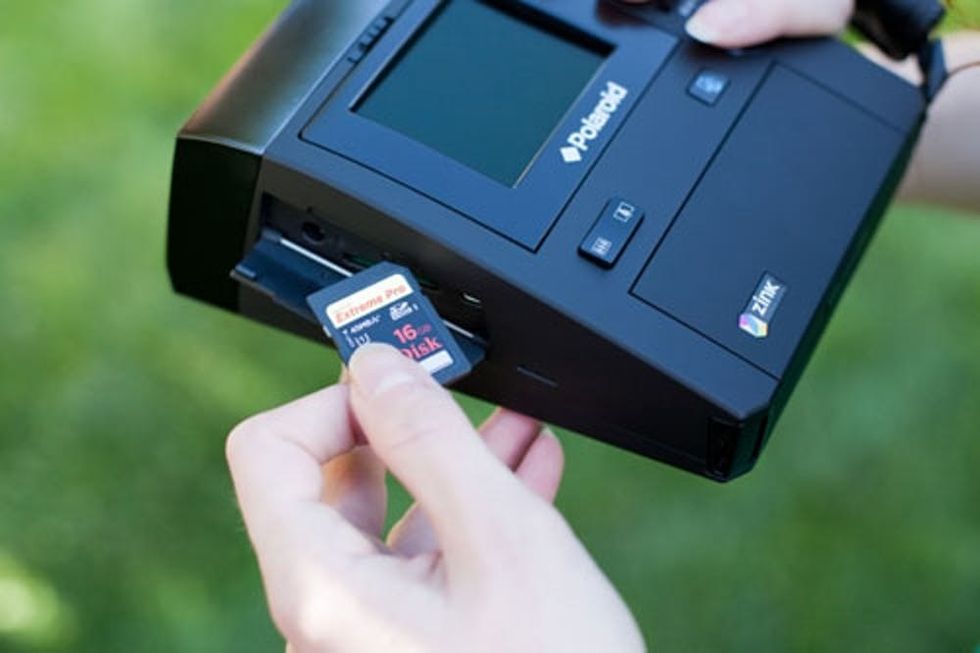 By new school tricks, we mean the fact that this camera is compatible with your SD card so you can upload custom borders (perfect for wedding/event customization) and print photos shot on other digital cameras!
We love it. Adding it to our list of Must-Haves for the Modern Photographer, and definitely trying it out for a little Scratch Off Mother's Day card action. What do you think of this digital Polaroid? Would you use it? Too pricey? Let us know your thoughts in the comments below.
Polaroid product photographs courtesy of our friends at Photojojo.

Anjelika Temple
As Chief Creative Officer and Founding Partner at Brit + Co, Anjelika Temple brings her voracious consumption of all things creative and colorful to DIY projects, geeky gadgetry finds and more. When she's not DIY-ing her heart out, you'll find her throwing dinner parties with friends or adventuring with her husband David, their daughter Anokhi, and their silly dog Turkey.