8 Ways to Turn Your Fave Quotes into DIY Wall Art
Jun 14, 2016
Nothing motivates us better than a powerful quote — especially quotes about creativity. They can help us get out of bed in the morning, push us to reach our goals or, most importantly, put a smile on our face. If you're anything like us, you've probably collected a Pinterest board full of memorable pop culture one-liners, clever sayings and inspirational proverbs. But we think a better way to keep positivity top of mind is by having the evidence all around you, which is why we're swooning over these 8 creative DIY projects to turn your literary quotables into one-of-a-kind works of wall art.
---
1. String Art: The good news is you don't need any knitting skills to weave this stunning string masterpiece. What you will need: patience, pretty yarn colors, nails and a great quote you don't mind seeing everyday. (via Jen Loves Kev)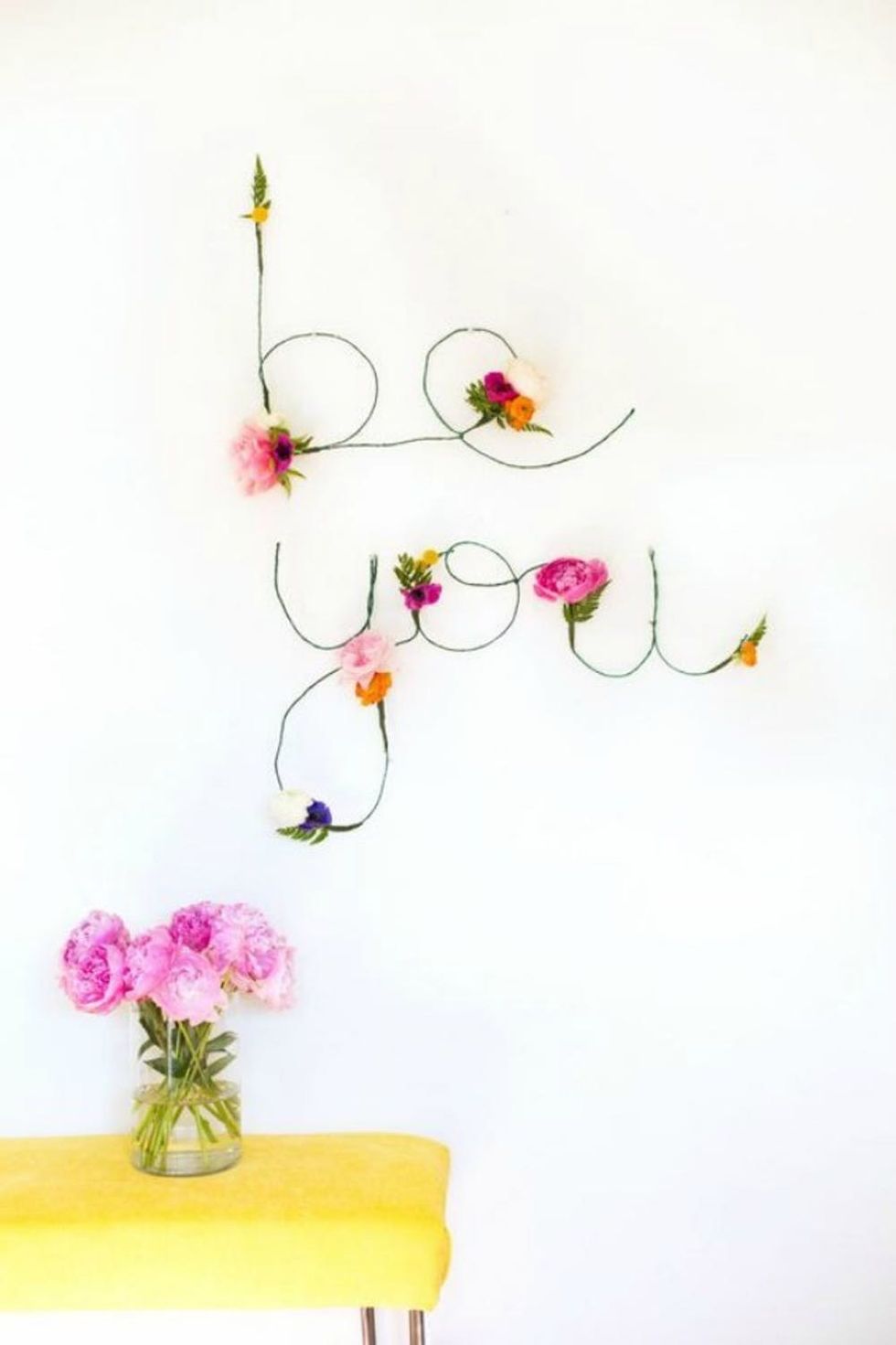 2. Floral Wire Words: You can never go wrong with flowers, and these bright floral messages are no exception. Because these words are made from twisted wire and floral tape, they are super sturdy and can be hung directly on a wall. (via Lovely Indeed)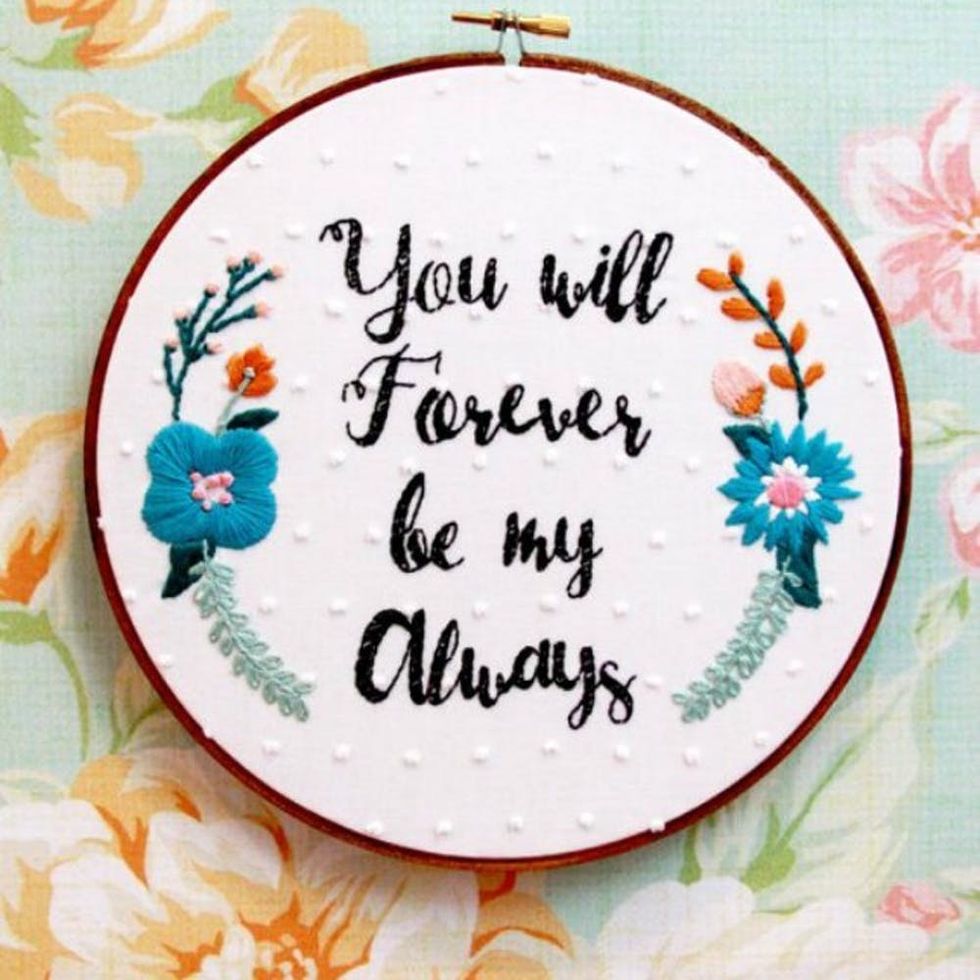 3. Embroidery Hoop Art: Handy with a needle and thread? Then this old school art project was made for you. It takes a bit of time to get the hang of the different embroidery stitches, but once you do, you'll be hooked. (via Flamingo Toes)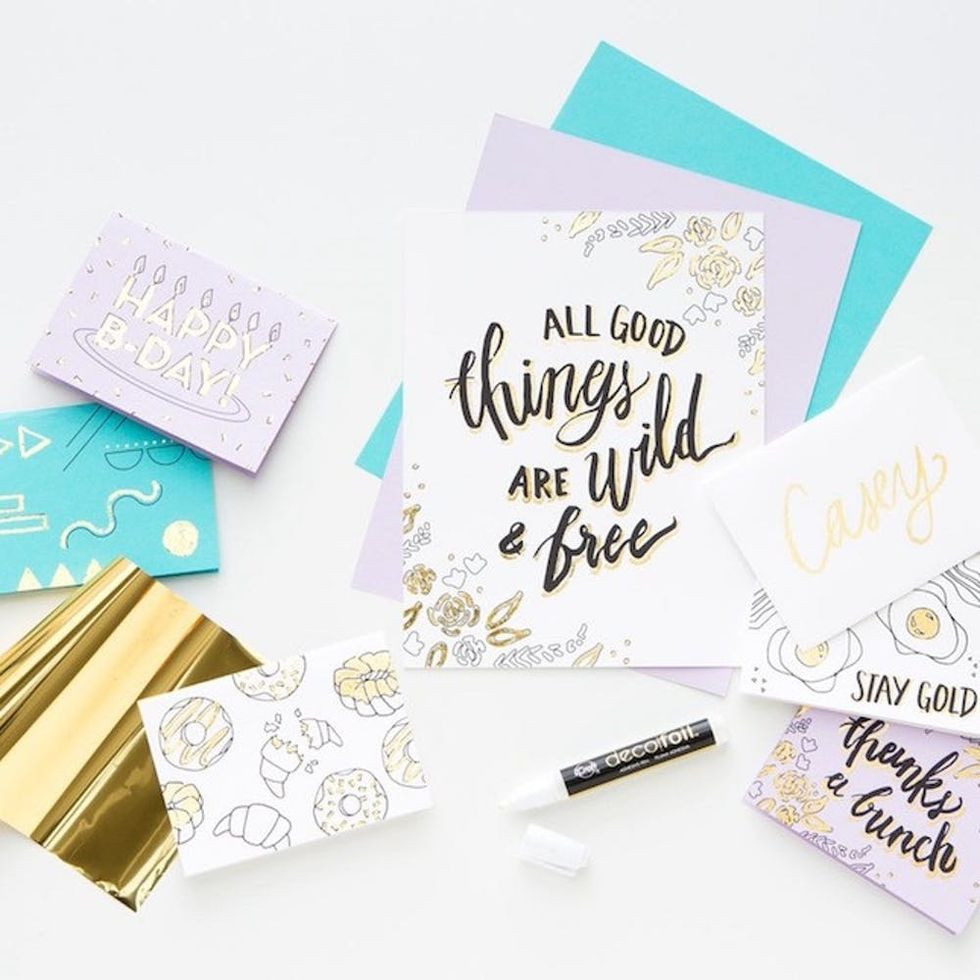 4. Gold Foiling: Make your favorite quote shine with gold leaf, which are thin sheets of paper made of actual gold. Learn all the basic techniques in B+C's free intro class. Plus, you can buy the B+C starter kit here. (via Brit + Co)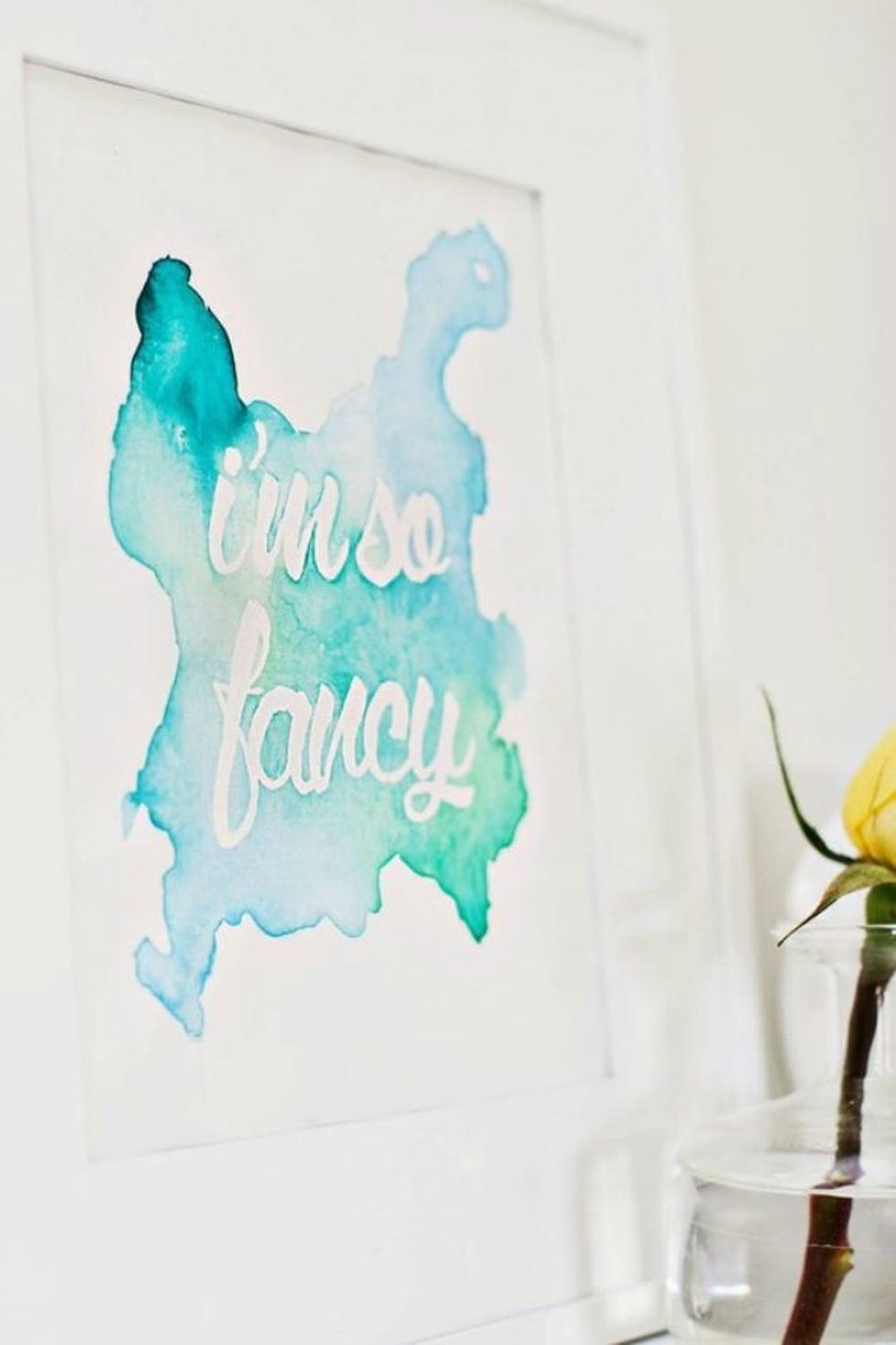 5. Watercolor Phrase Art: Don't worry — looks are deceiving when it comes to these watercolors. The trick is to use masking fluid to keep your quote in tact. Then add splashes of watercolor wherever you like. We promise painting has never been this easy (or looked this good)! (via A Beautiful Mess)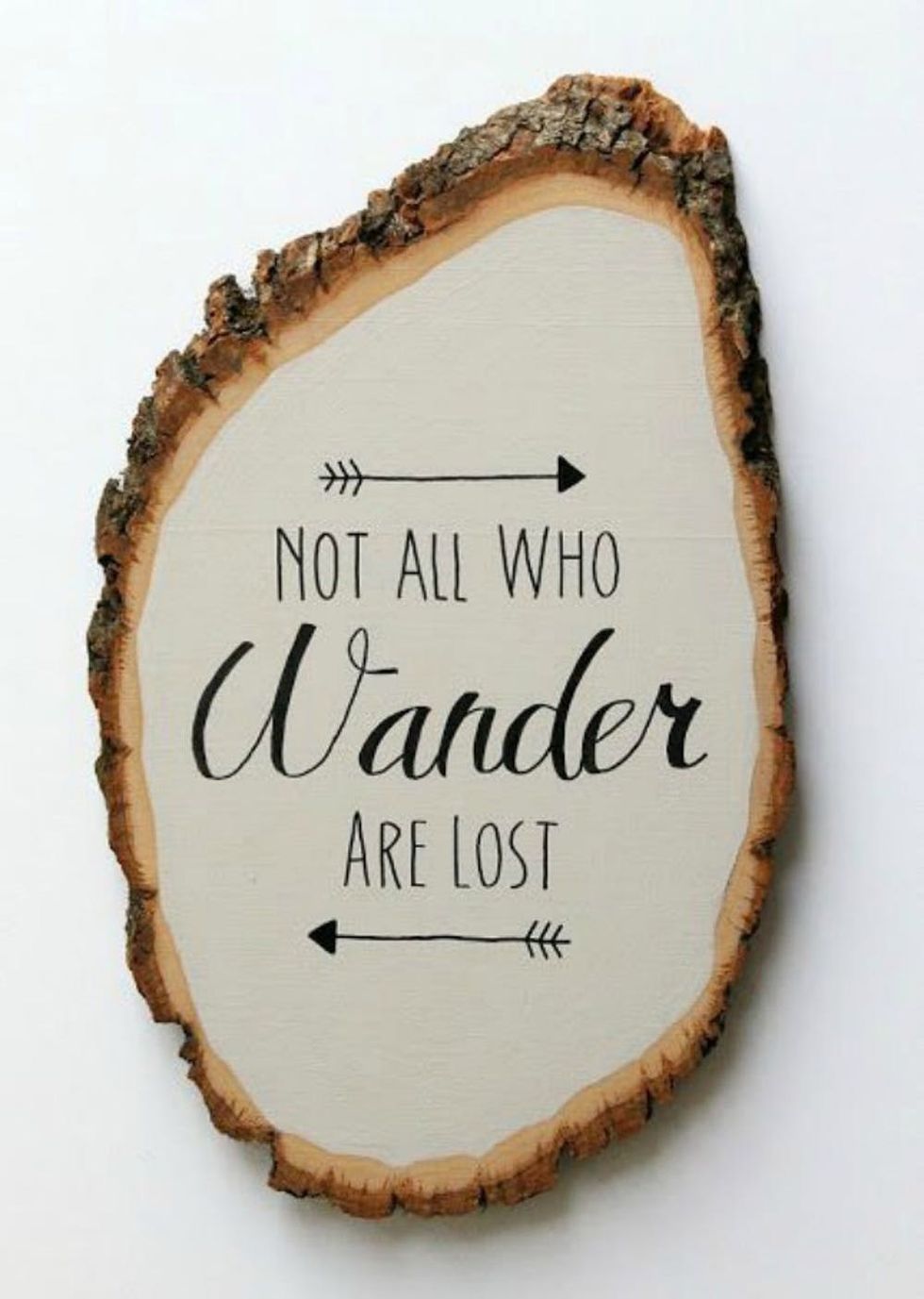 6. Wood Slab Art: A wood round is the ideal canvas for a nature-inspired saying. Just transfer your words or images using this easy transfer method. Wood slabs can be purchased at any craft store. (via The Inspired Hive)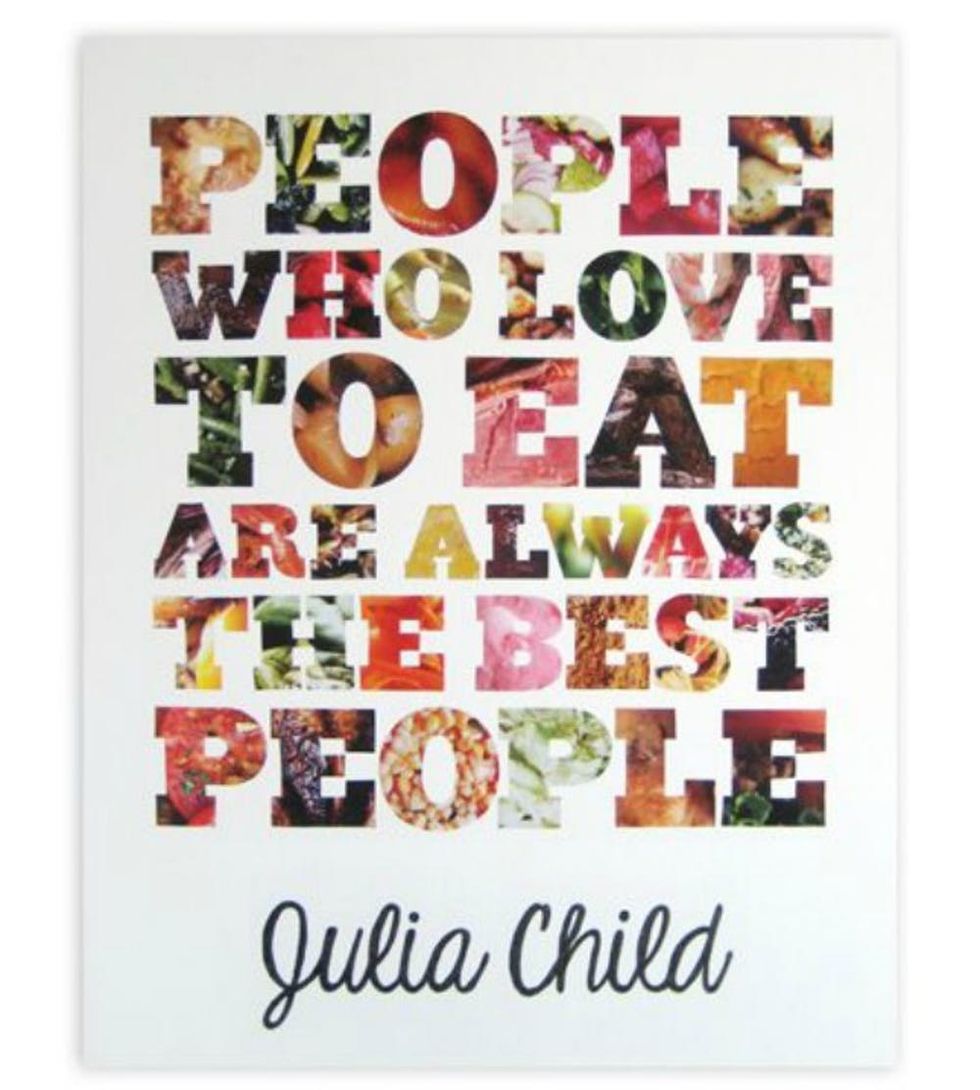 7. Magazine Collage: To make this upcycled artwork, just flip through your old magazines and select colorful and richly textured photos to cut your letters out of. (via Mollee Made)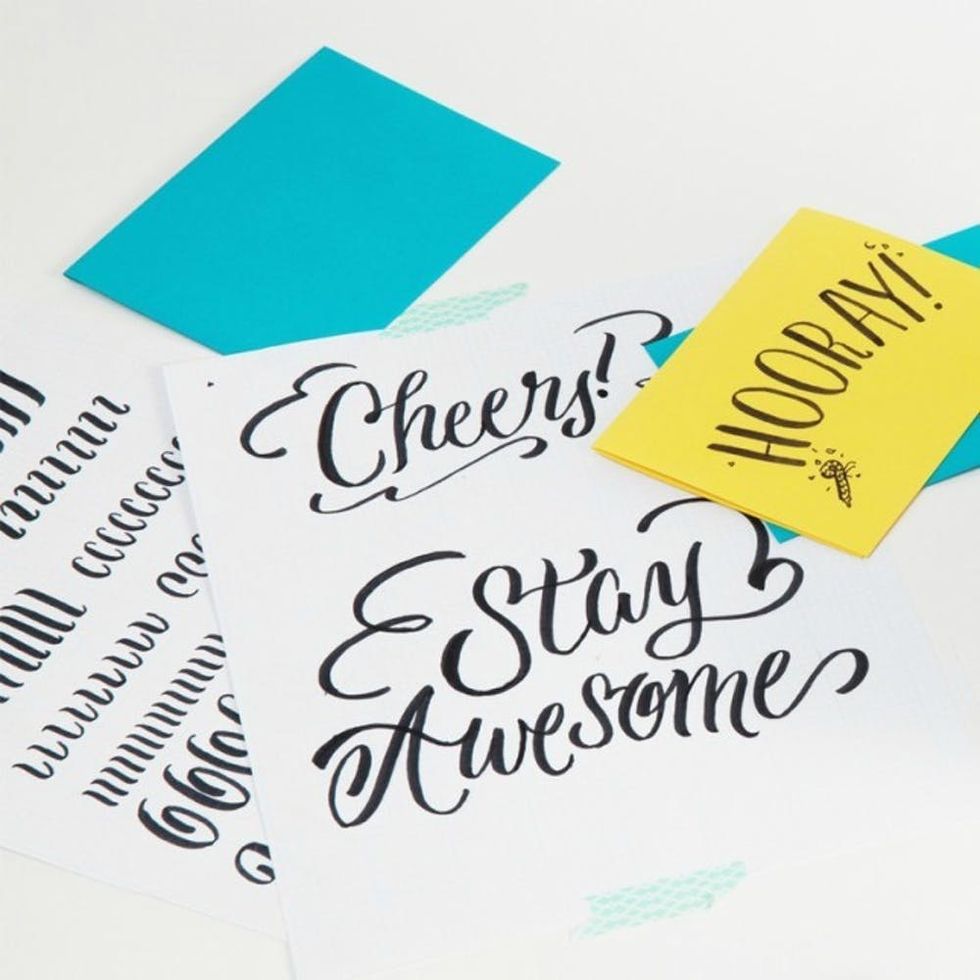 8. Hand Lettering: Sometimes less is more when it comes to art, which is why we love these simple handwritten quotes. If your cursive skills could use some work, check out B+C's beginner-friendly online class and kit to transform your chicken scratch into something beautifully legible! (via Brit + Co)
What's your favorite quote? Tweet us @BritandCo and let us know!