6 Reasons to Watch Milo Ventimiglia's OTHER New Show This Fall in Prep for Gilmore Girls
Sep 12, 2016
Is fall the best time of year because of that ingrained back-to-school renewal feeling? Or because of pumpkin spice everything? It's fall style trends, isn't it? Truth is, it's all of these things, but it's ALSO all the amazing fall TV. Traditional release schedules feel a little bit like a thing of the past, with January premieres, summer shows and, of course, Netflix releasing amazing stuff every month. But, call us traditional — we still can't help but love September premiere dates.
---
One of the most promising-looking new shows is This Is Us, a dramedy starring Milo Ventimiglia, aka Jess Mariano, aka Rory's second boyfriend and (hopefully!) true love. So while we wait for Thanksgiving to see the fate of Jess and Rory on the Gilmore Girls reboot, here are a few reasons to check Milo out in NBC's This Is Us.
1. The hype is very, very real. When the first trailer for the show was released back in May, it set records by getting 55 million views in just 11 days. It now sits at 65 million, and with the plays it has accumulated on nbc.com and Youtube, it's upwards of 100 million views. We're talking blockbuster numbers here. This is bound to be a hit.
2. UM, MANDY MOORE. Yes, little miss A Walk to Remember plays Milo's wife in the show. There just has not been enough Mandy Moore in our lives for far too long and This Is Us is going to rectify that.
Also the rest of the cast.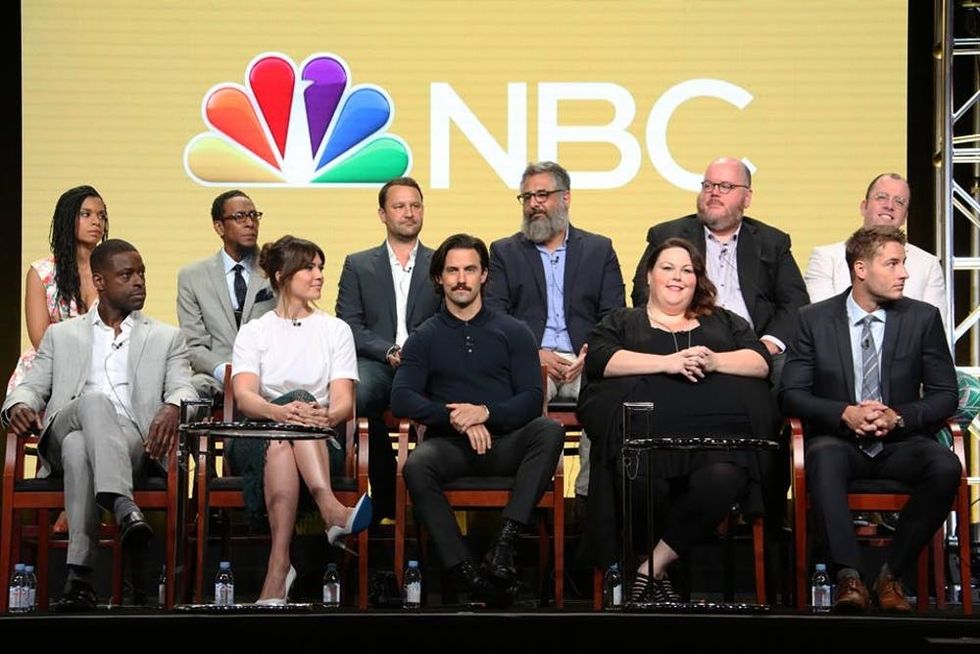 staaaaaacked. Milo, Mandy, Sterling K. Brown — not even blockbuster names, but this is a quality line up. Plus, with an ensemble of characters this big, there are bound to be breakout stars. (Photo via This Is Us/Facebook)
It kind of reminds us of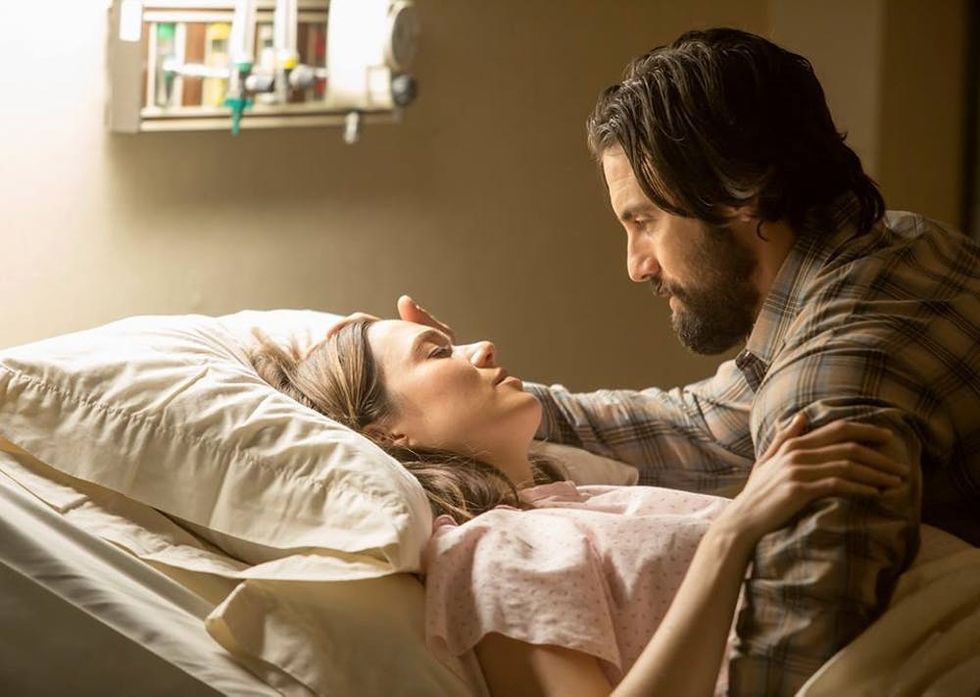 . An ensemble dramedy that is centered around family and love and connections? Get us one million boxes of Kleenex, please. (Photo via This Is Us/Facebook)
Nicole Villeneuve
Nicole is an entertainment and lifestyle writer covering pop culture, news, and cool women doing cool things. She likes yard sales, MTV's Teen Mom, and putting too many memes in the group chat. She lives in Toronto.
Pop Culture