I Got 99 Problems But a Bathroom Break Ain't One
Feb 22, 2013
You know what the biggest problem of a night out at the movies is? No, it's not your oily popcorn fingers or the long lines for a premiere, it's… the bathroom problem. You know, when you suddenly have to hit the bathroom after chugging that Diet Coke. And since you probably haven't seen that movie before, you'll never know when the best time to hit the bathroom is. Of course, once you think it's safe, you go to the bathroom, and you miss the most important scene! Well, fear the bathroom break no more.
---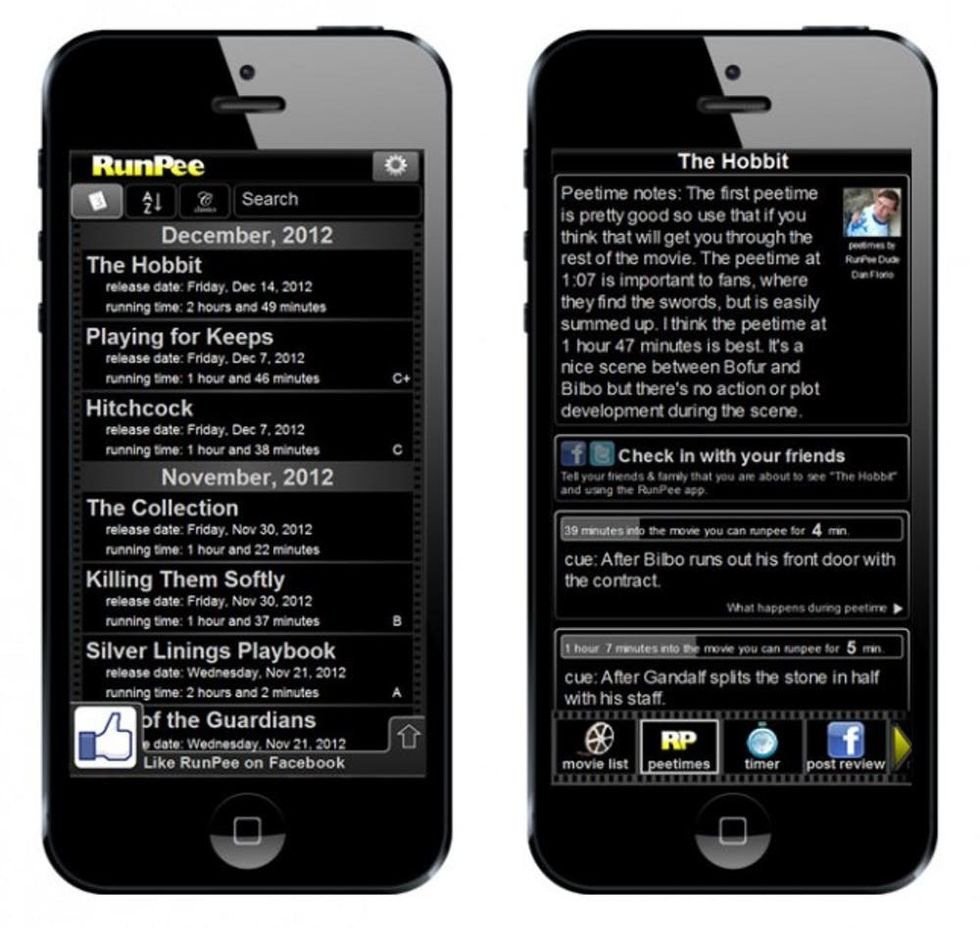 When hitting the movies, make sure to have this app installed. Before the movie starts, you'll select the movie you're watching from the the app's database. Once the movie starts (after the credits), you'll start the timer.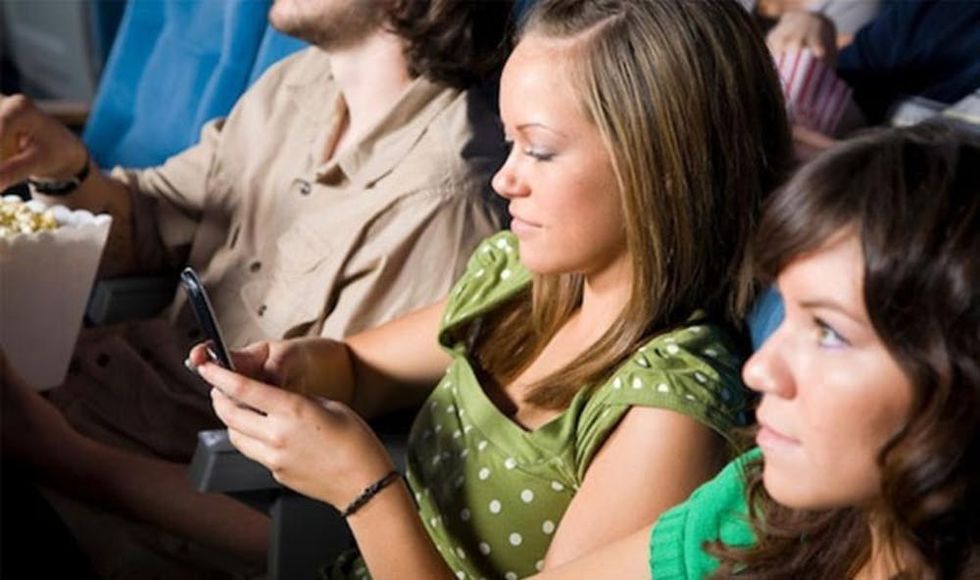 When it's a perfect time to run and pee, your phone will signal by vibrating. Then, go on ahead and run to the bathroom. The app will even give you a play-by-play of what you're missing on your bathroom run. Amazing!! (Just don't drop your phone – ew!)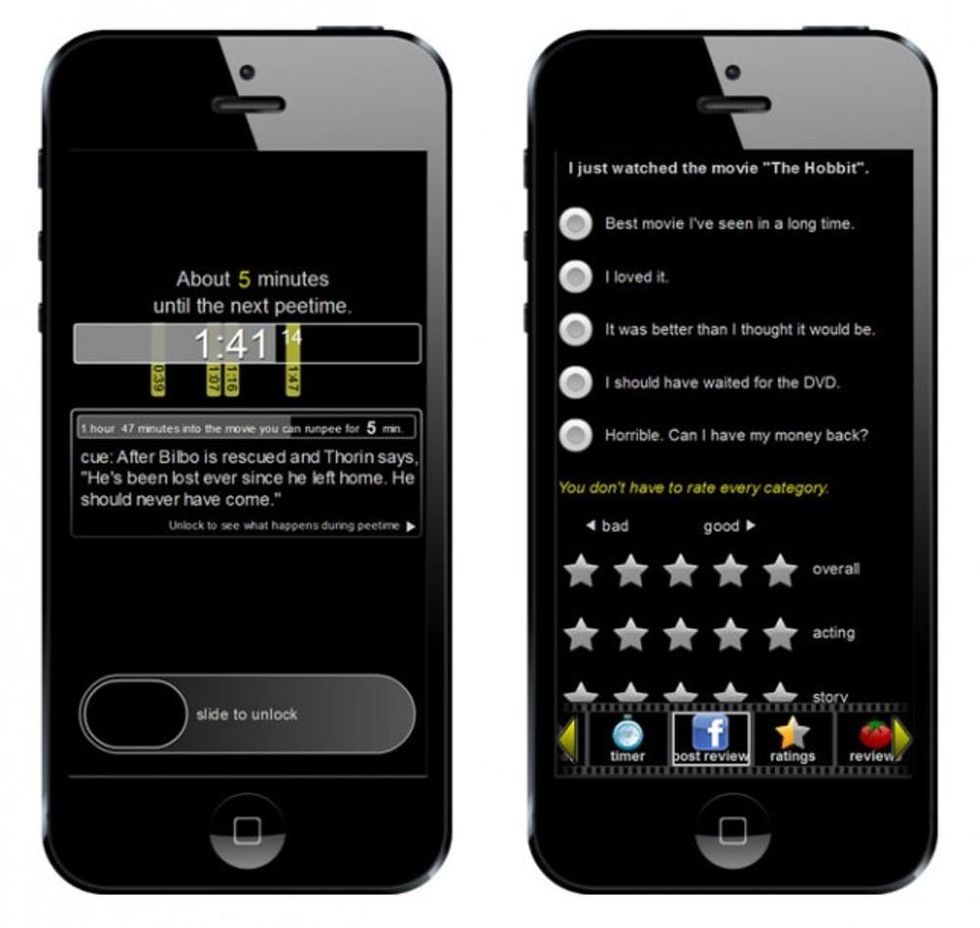 If you really want to get into the RunPee community, you can even share your movie reflections on Facebook directly from the app. Kind of random but you know we love the social aspect to just about any app ;)
Afterwards, you can also share how you felt about the movie on Facebook! Another cool plus about the RunPee app is that it tells you whether or not there's anything extra to watch after the end credits. Available for iPhone, Android, and Windows, Runpee will solve all your bathroom break problems for just 99 cents. Trust us, your bladder will thank you.
What do you think of RunPee? Useful, ridiculous, or just meh? Talk to us in the comments below.