9 Seriously Scary Podcasts Perfect for Halloween
Oct 29, 2018
Hallmark begins its annual Countdown to Christmas programming before Halloween, and while we're excited to get cozy on the couch with some hot chocolate and and feel-good flicks, we're not ready to entirely skip over one of the most fun holidays of the year.
Halloween doesn't just mean lots of snack-sized chocolate bars — it also means costume parties, horror movie marathons, and, if you're anything like us, some seriously scary podcasts to keep you holding your breath while you commute, exercise, or clean the house (just not while you're in it alone!). Here are nine podcasts that are perfect for the Halloween season.
---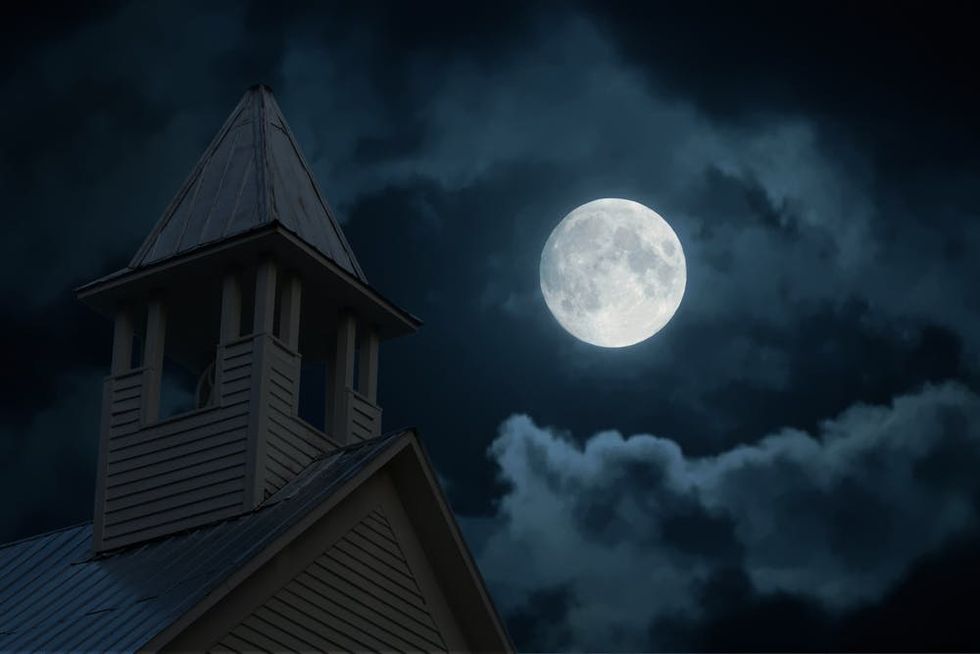 1. Spooked: Now in its second season, WNYC and Snap Judgment's super-scary podcast tells true supernatural stories by the people who lived through them. If you're a fan of ghost stories, you'll love letting yourself be creeped out by this one — and you might find yourself repeating them to friends, too.
2. The Last Podcast on the Left: This long-running show from comedian and host Ben Kissel, producer Marcus Parks, and comedian Henry Zebrowski explores horrors that are familiar because of their place in popular culture, or because they really happened. From serial killers to cults to aliens and even the government, there's nothing in the strange and/or supernatural realm that Last Podcast on the Left won't cover.
3. The NoSleep Podcast: Based on the popular r/NoSleep subreddit, which is best described as on online version of sharing scary stories around a campfire, the fictional podcast of the same name takes some of the most popular — AKA the most terrifying — tales and narrates them, audiobook style.
4. Alice Isn't Dead: A new fiction drama from one of the co-creators of the popular Welcome to Night Vale podcast, Alice Isn't Dead follows truck driver Keisha as she winds through strange and lonely small American towns looking for her wife Alice, a former driver herself who mysteriously went missing and is presumed dead. As you can imagine, Keisha encounters several spooky and supernatural evils on her trip, hooking you in and keeping you terrified at the same time.
5. Lore: One of the most popular horror podcasts today, Lore tells the dark and creepy side of true historical happenings, giving you a whole new perspective on the world while supplying you with endless anecdotes to share with everyone you know.
6. Inside the Exorcist: What better way to get in the Halloween spirit than with a deep-dive on one of the scariest movies ever made? Inside the Exorcist traces the origins of the 1973 film to its too-scary-to-be-real inspirations, as well as the inner workings of how the film came to be — a bonus for Hollywood nerds everywhere.
7. Limetown: This investigative podcast attempts to unravel the mystery of what happened when hundreds of women, children, and men disappeared from small-town Tennessee and were never heard from again. It's fictional, but that doesn't make it any less compelling. Facebook Watch is even adapting it into a series starring Jessica Biel.
8. Anything Ghost: Anything Ghost has been around for over a decade. In each episode, host Lex Wahl shares real-life ghost encounters from people who write in and takes listener calls for a first-person perspective.
9. Archive81: This fictional found-footage horror podcast centers on Dan, an archivist with the Housing Historical Committee of New York State, who goes missing while reviewing mysterious, ominous recordings made with the tenants of an unnerving apartment complex years prior. The detailed layers (and spooky findings) to this well-made project are best served by your undivided attention.
Do you have a favorite scary podcast? Let us know @BritandCo!
(photo via Getty Images)
Nicole Villeneuve
Nicole is an entertainment and lifestyle writer covering pop culture, news, and cool women doing cool things. She likes yard sales, MTV's Teen Mom, and putting too many memes in the group chat. She lives in Toronto.
Pop Culture