Never Kill a Houseplant Again With These Smart Watering Tools
Jun 12, 2018
Our love of greenery knows no bounds. But keeping those plants alive can be a bit of a challenge for those of us whose thumbs tend to lack that green vibe. Fortunately, the new smart watering tools from the Scotts Gro Brand make it virtually impossible for you to kill your plants.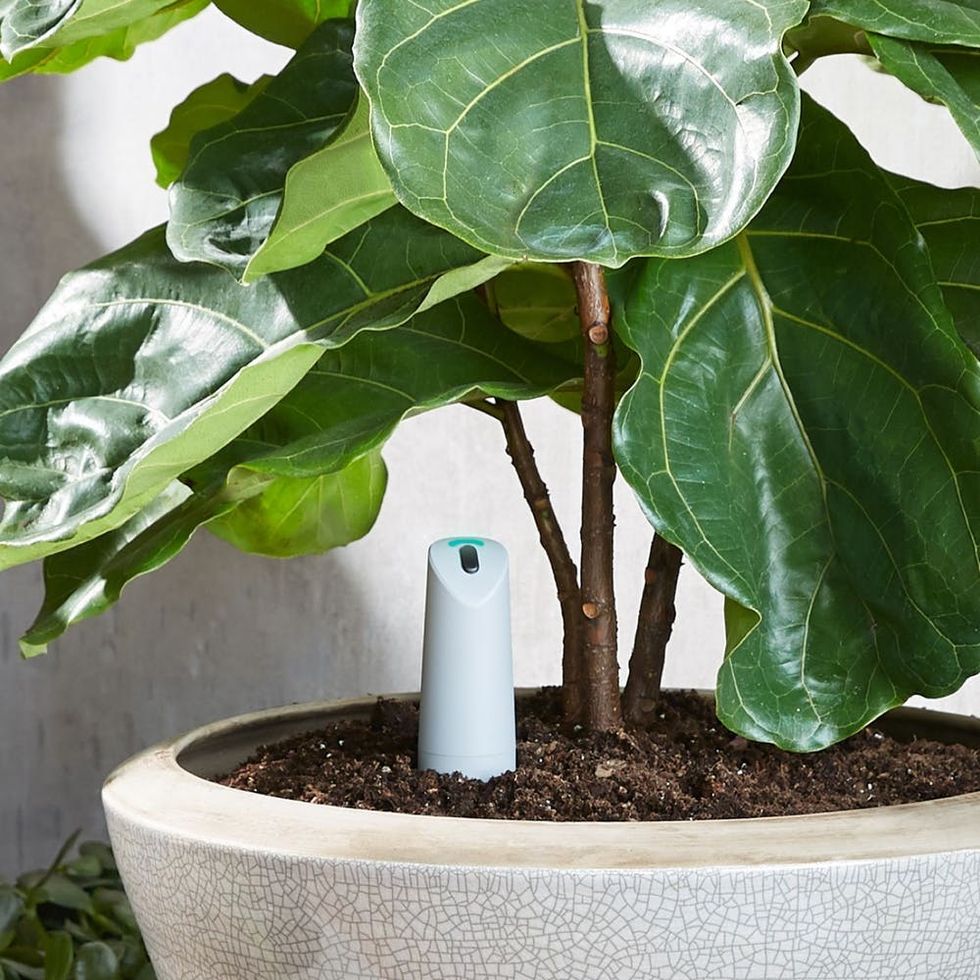 ---
Scotts, a company known for their soil and fertilizer, is stepping up their smart-gardening game big time with the Gro Water Sensors and Starter Kit ($100). The kit lets you insert a sensor in your favorite plants and then receive alerts via text or email when it's time to water them. Brilliant, right?
"The Water Sensors give consumers the simple, digital solutions they appreciate," Josh Peoples, vice president and general manager of Scotts, tells Brit and Co. "By using data from a catalog of more than 50,000 plants, this product eliminates the guesswork of watering houseplants, so consumers always know via their smartphone when it's time to water."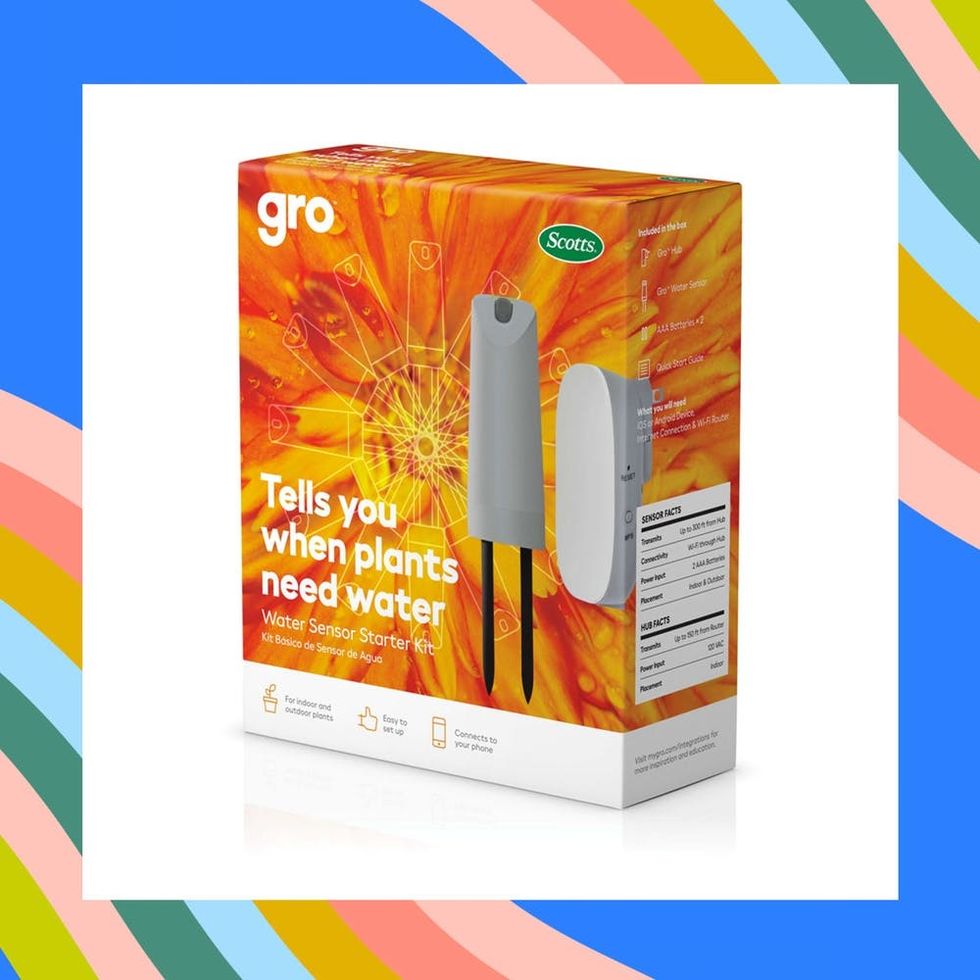 The Starter Kit comes with one hub and one sensor. You can attach up to 64 sensors in all ($40 each) to the hub, which means pretty much your entire house and yard can be covered.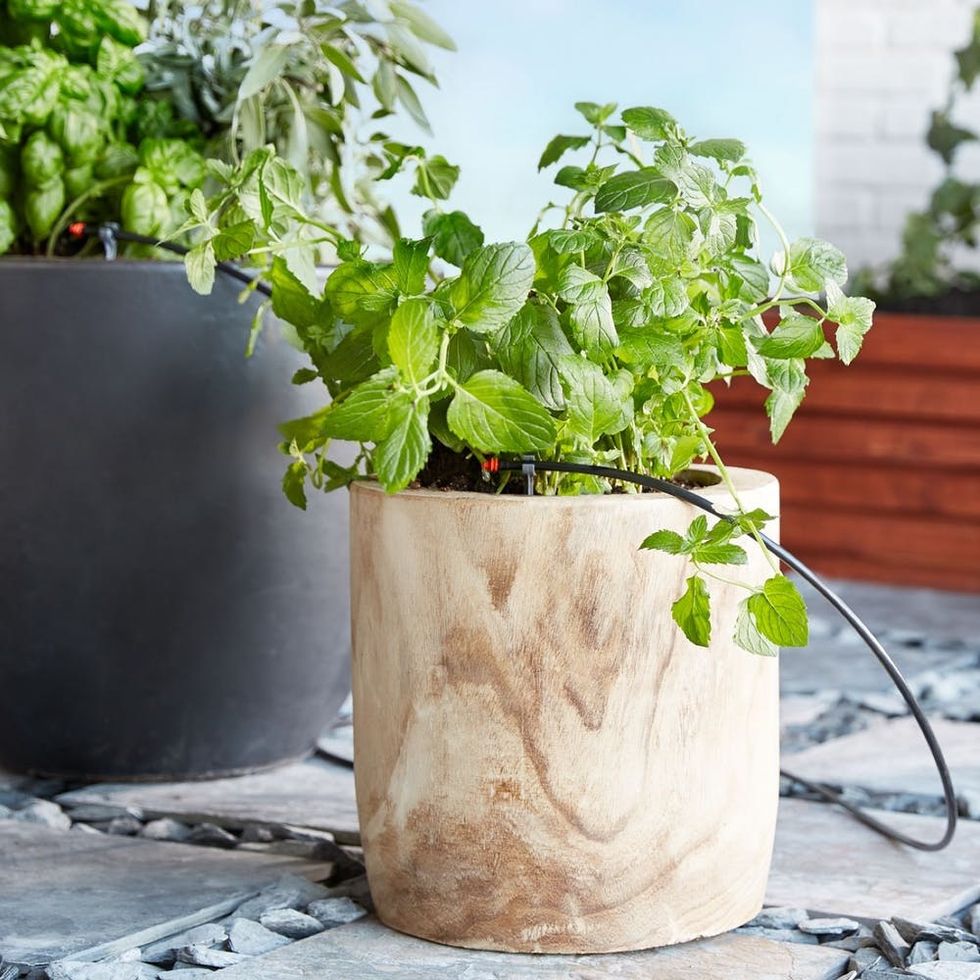 If the thought of carrying a watering can or hose to all of those plants sounds like a lot of work (the struggle is real, we know), Scotts has a solution for that too: the Gro Hands-Free Potted Drip Kit ($30). "The hands-free Potted Drip Kit allows growers to save time and water by giving plants what they need, when they need it, delivering a 'set it and forget' solution all season long," Peoples says. You set it up once, then it automatically waters up to eight plants. All you have to do is sit back and watch them grow.
If you still kill your plants after using tools like these… may we suggest some lovely faux plants?
Want to know more about the latest in home furnishings? Follow us on Twitter @BritandCo!
Brit + Co may at times use affiliate links to promote products sold by others, but always offers genuine editorial recommendations.
(Photos via Scotts)
Garden