22 of the Most Colorful House Plants That Are Hard to Kill
May 07, 2018
Nothing adds a splash of color to the home like fresh flowers, especially when you don't have a backyard or garden of your own. But if you're looking for something more permanent than a bouquet, it's time to explore the world of house plants. We've had a look at the many green plants you can add that will clean the air and brighten up the space, but now we're thinking about colorful blossoms you can grow in your own home (or on your front porch). And best of all, all of these plants are brown-thumb-proof, so plant without a care!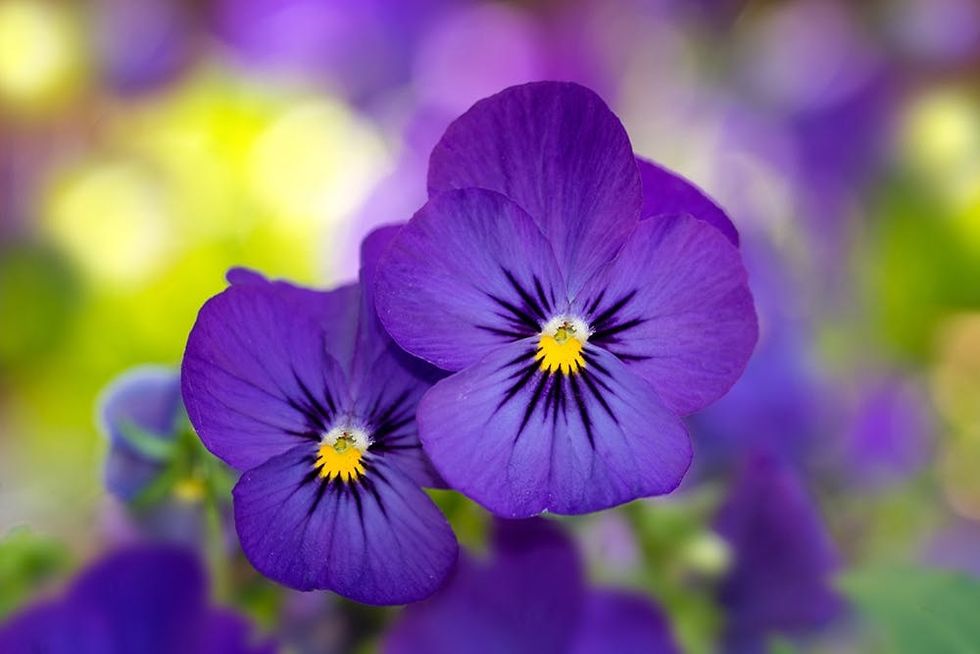 ---
1. Violas: You might know these better as pansies, but there are more than 500 varieties in this wide-ranging family. These beauties normally pop up in the spring, but if you grow them in a cool, shaded area they should delay until summer. Try planting some in a window box or porch planter for a shot of color that'll make you smile.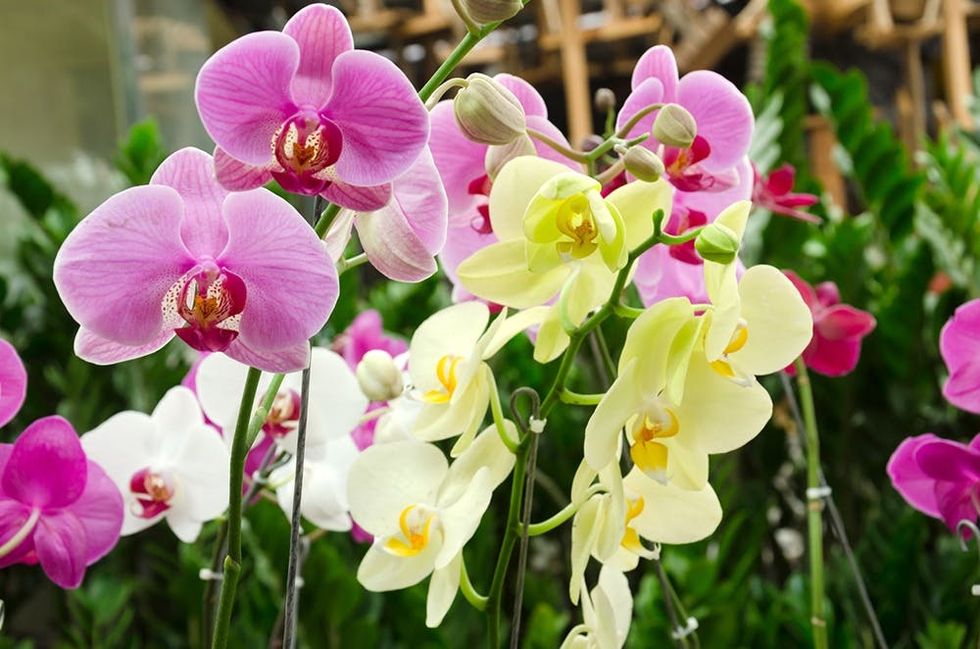 2. Phalaenopsis Orchid: Don't worry if you've left a trail of plant corpses behind you in the past: These are tough to kill. Low to medium light, warm temperatures and minimal watering will get you months of pretty petals.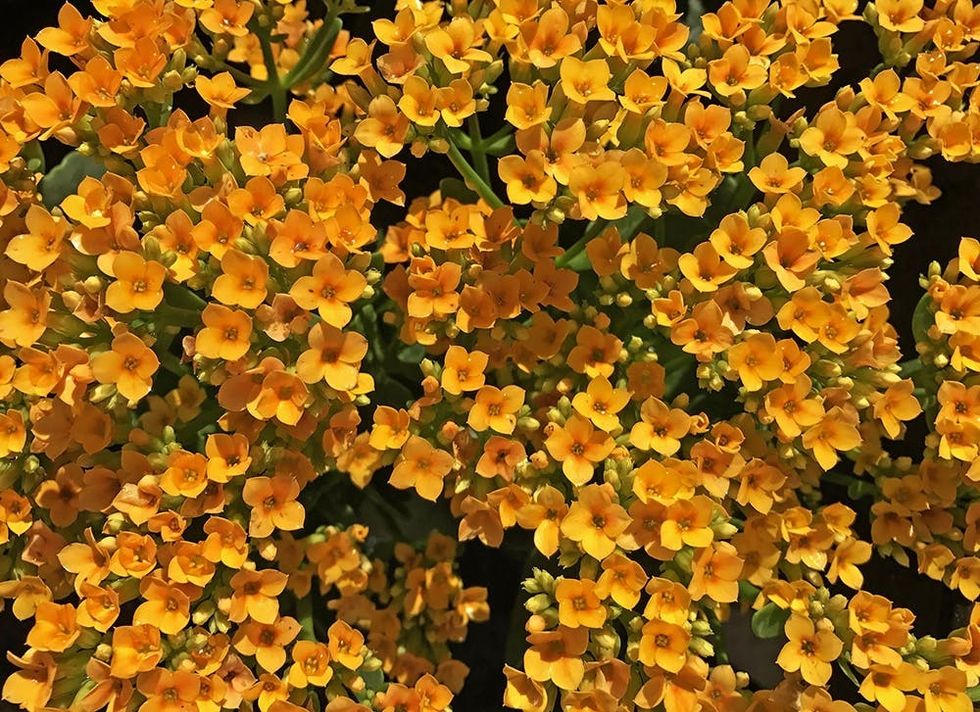 3. Kalanchoe: These pretty little flowers are low effort. That's because kalanchoe is actually a succulent that can survive in either full sun or partial shade.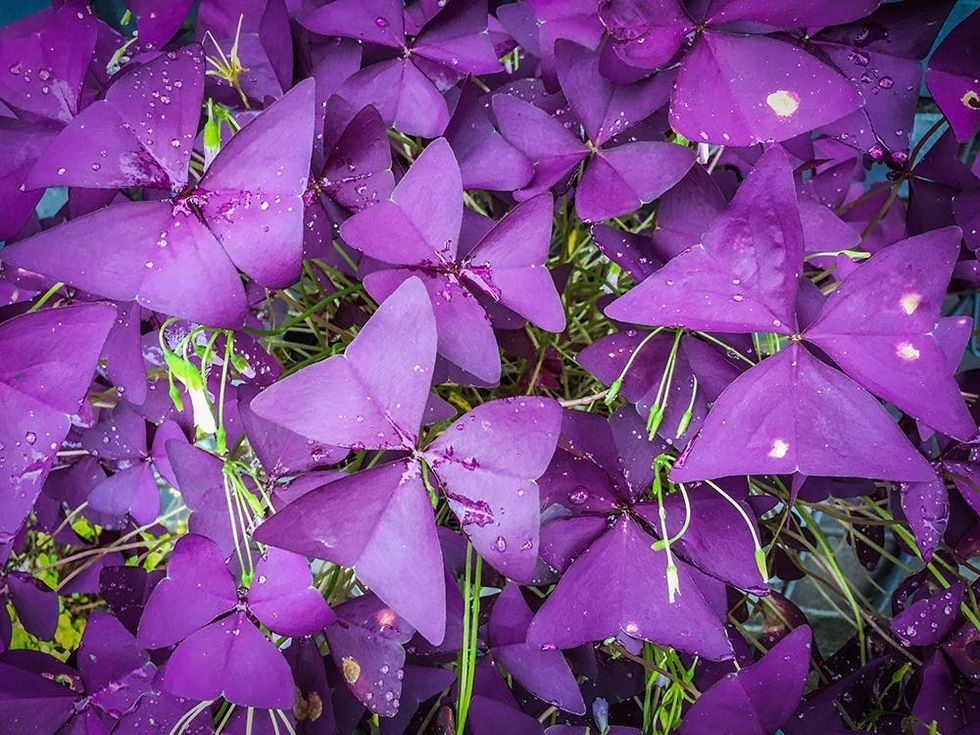 4. Oxalis Purple Clover: Get the right balance of light and temperature to produce these royal purple leaves with a unique shamrock shape. Medium light near a window should give you the best and brightest leaves.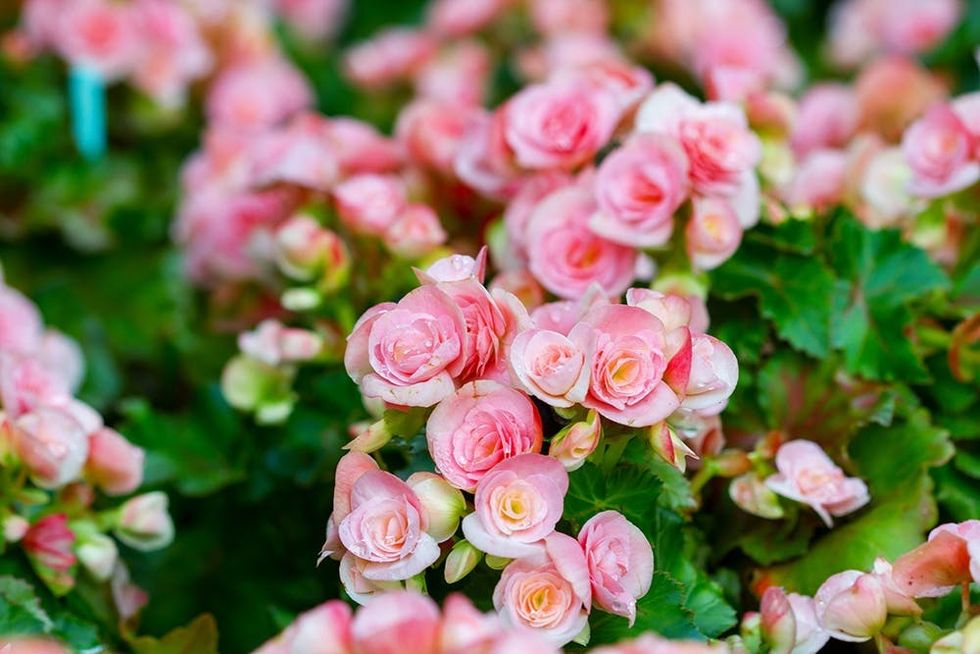 5. Begonias: Got a little apartment balcony in need of some life? A hanging basket of these flowers will produce the most blooms. No outdoor space? A planter by a sunny window will give you just the right amount of sun.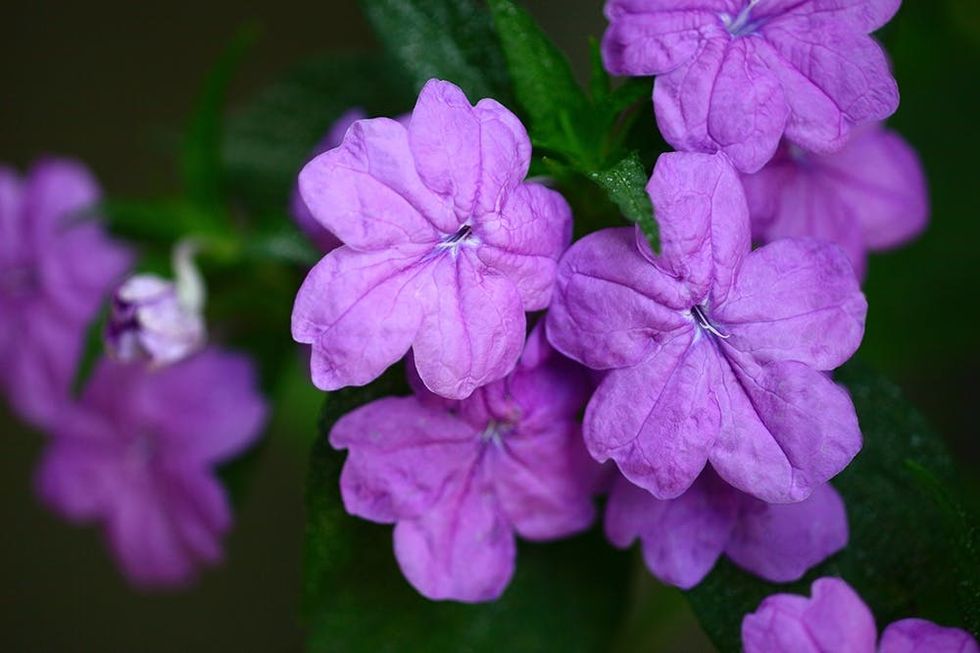 Chofu, Tokyo Prefecture, Japan
6. Amethyst Flower: This is another good one for a hanging basket in a warm, shaded area.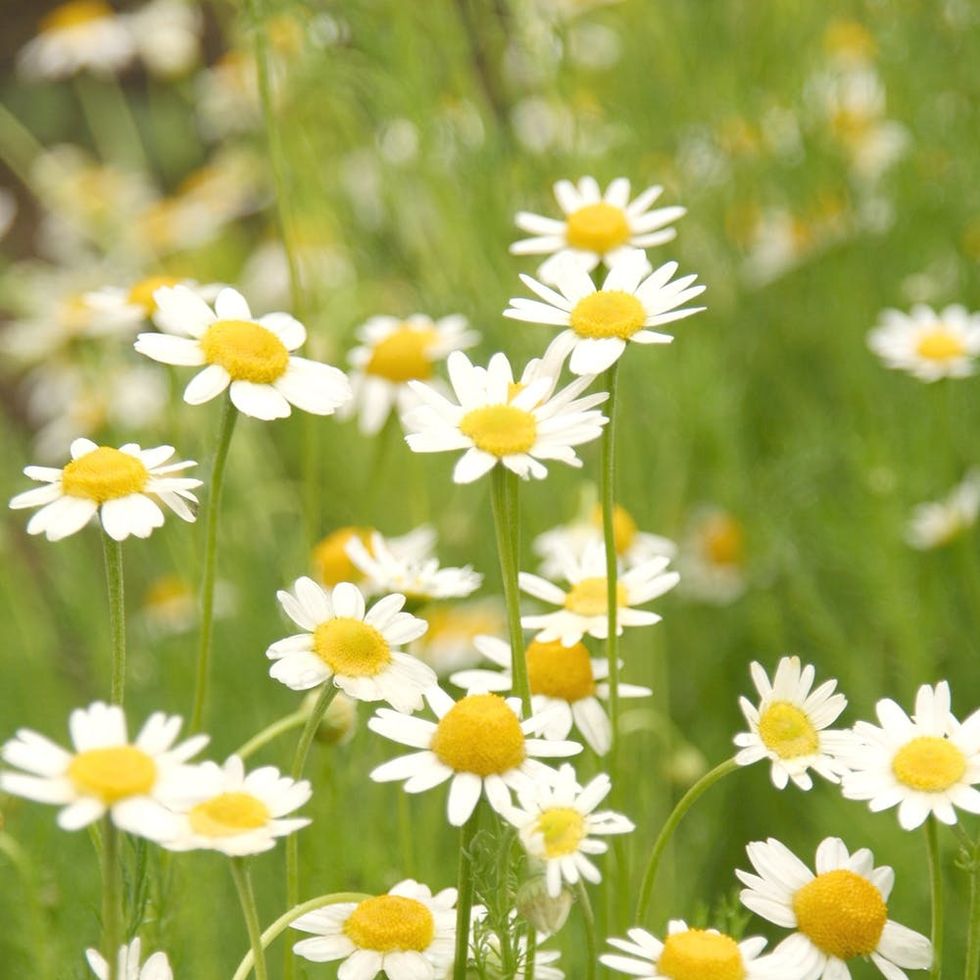 7. Chamomile: This sweet-smelling herb needs only moderate light. And bonus: The scent keeps pests away. Ahhhh, we feel calmer already.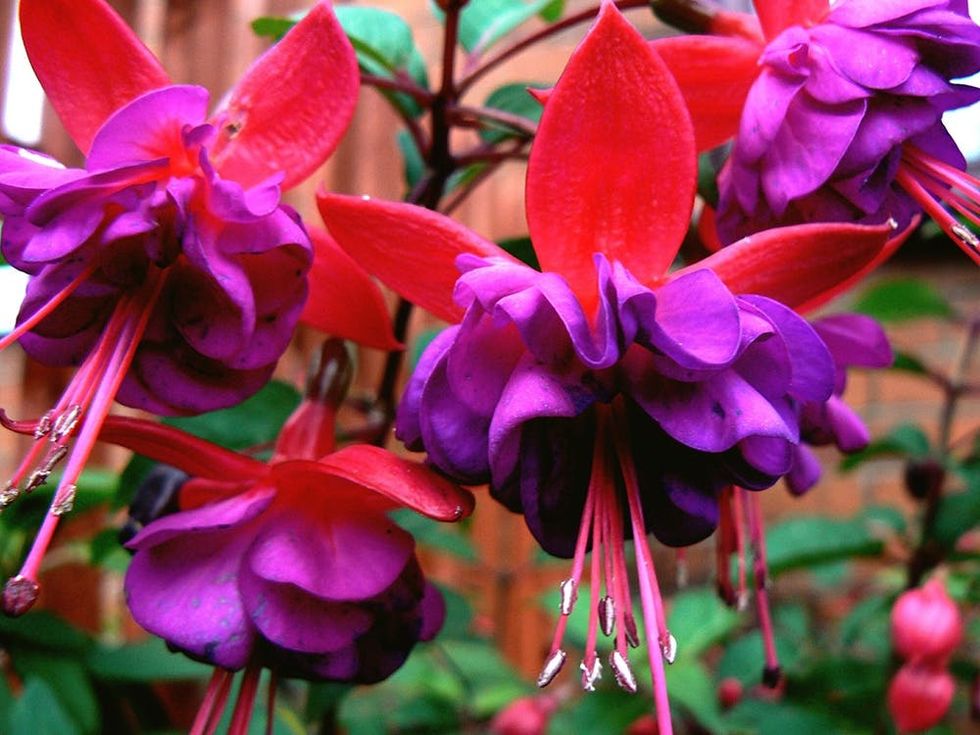 8. Fuchsia: Yup, this is where the name of the vibrant color comes from. Their blooms hang down, making them ideal for baskets, and they don't like too much sunshine.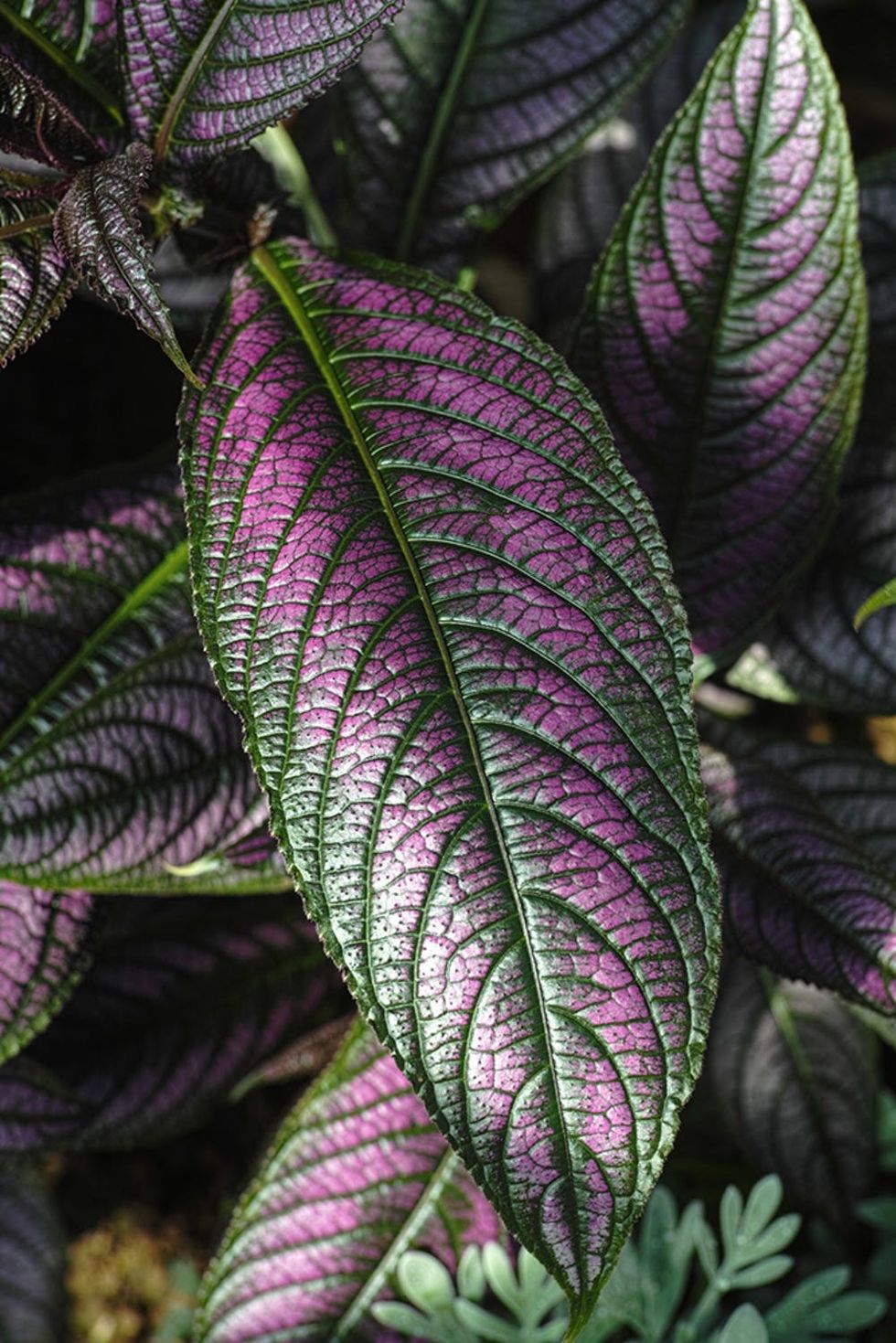 9. Persian Shield: Lots of shade combined with heat and humidity will be best for these quilted purple leaves.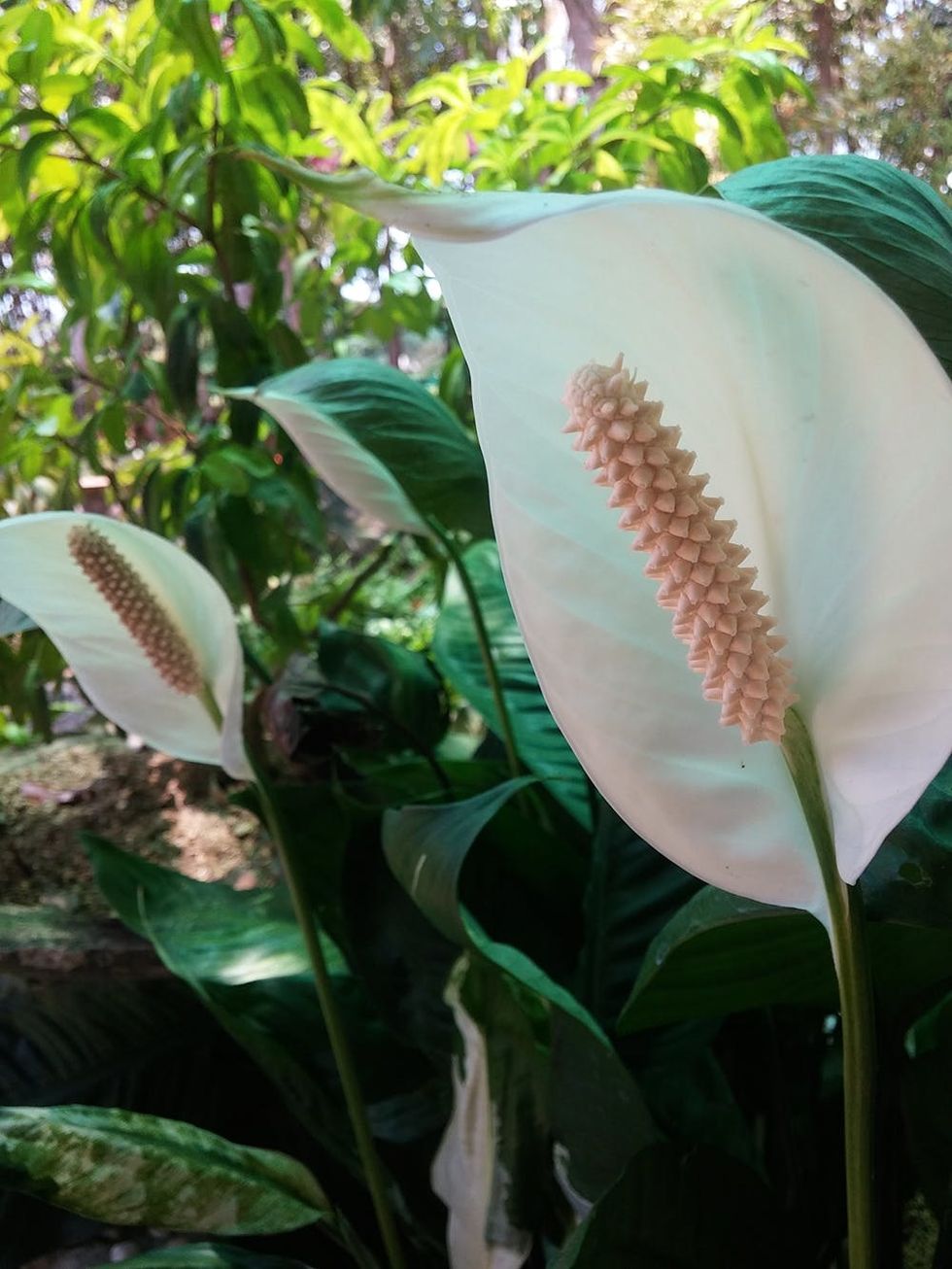 Close-Up Of Peace Lily Plant
10. Peace Lily: They're serene and easy to care for, so it's easy to see why this is a popular flowering houseplant. But if you have kids or pets, beware: It's poisonous.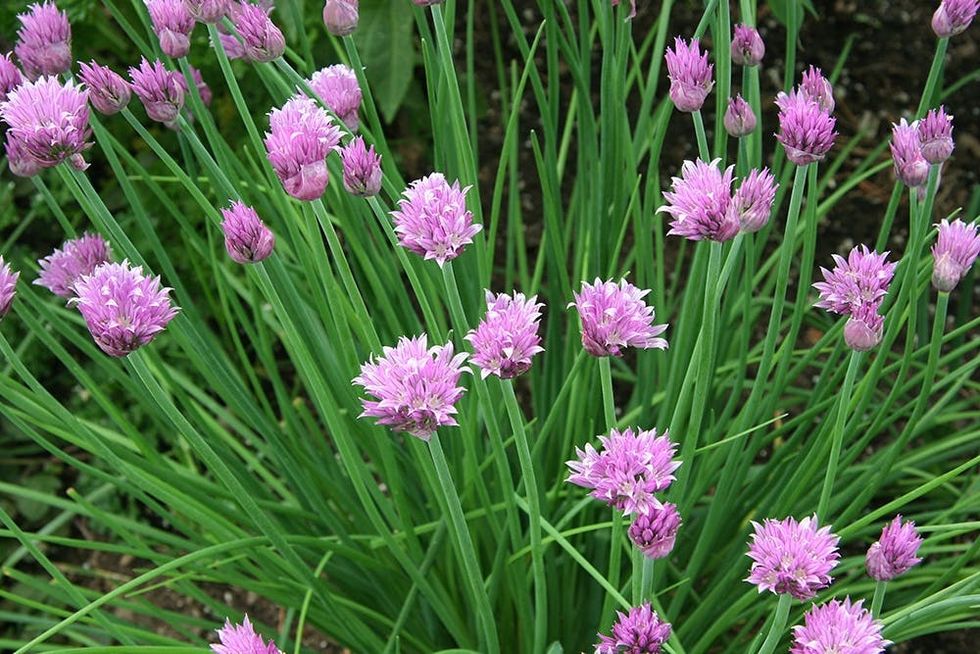 11. Chives: They're practically unkillable, and they get these gorgeous purplish blossoms. The best part is, your kitchen to game is going to get a huge upgrade: Not only are the chives themselves delicious, you can cook with the blossoms too!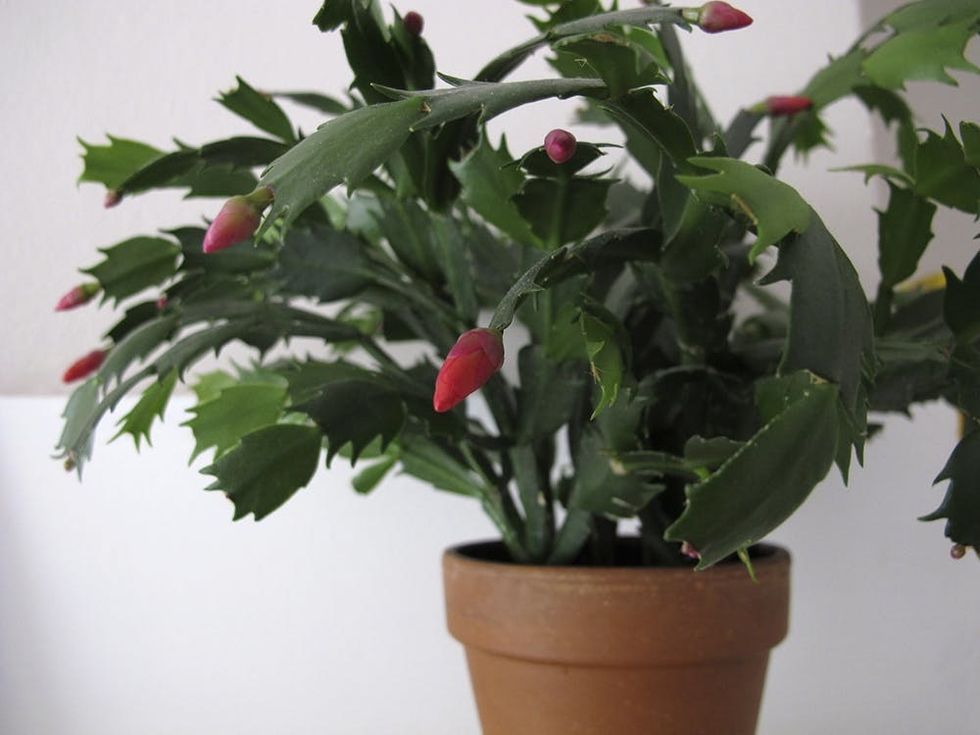 12. Christmas Cactus: Okay, if you really think you're too hopeless to care for a houseplant, don't throw in the towel until you try caring for a cactus. Especially this one, which blooms around the holidays.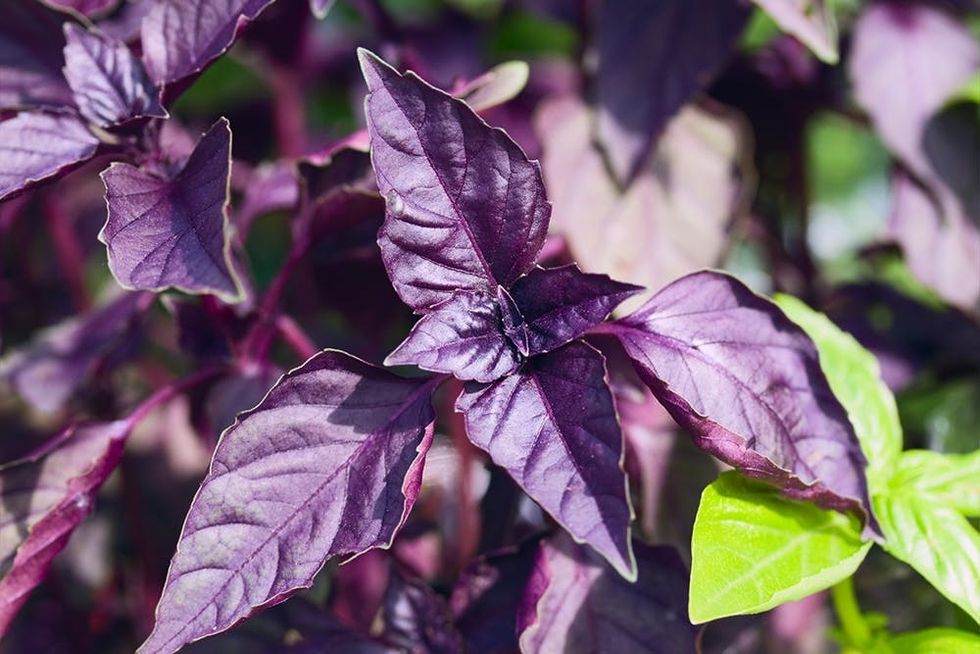 13. Purple Basil: Not only is this jewel-toned take on the classic herb pretty, but it'll also come in handy spicing up your weeknight cooking. You can use it in any recipe where traditional basil is used, and it delivers extra flavor to boot.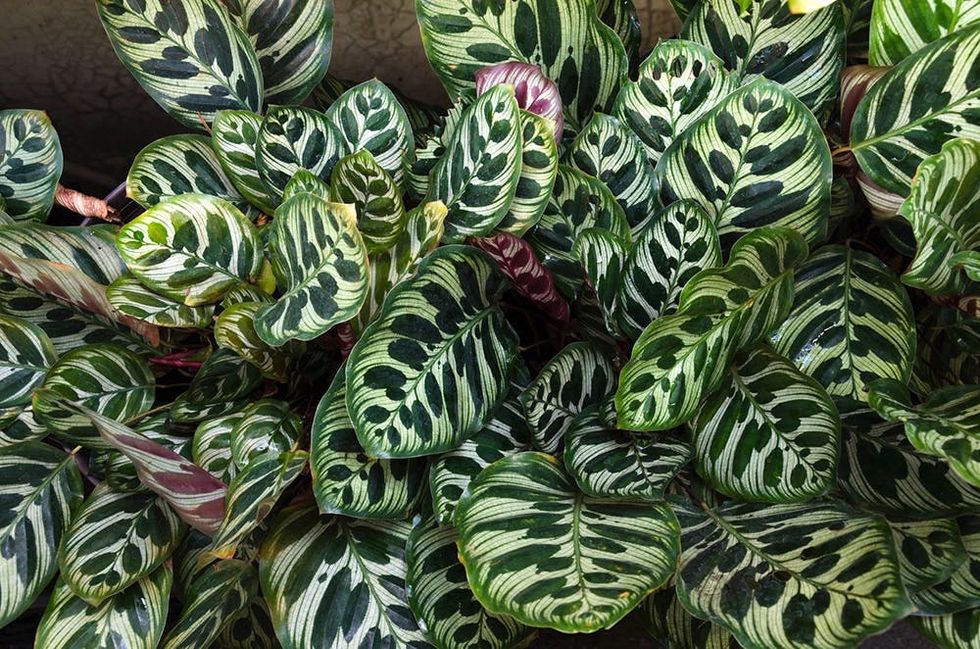 14. Calathea: It's easy to see why these are nicknamed "peacock plants." Their variegated, tropical foliage spans from green to purple, and the unique pattern of the leaves does indeed recall peacock feathers. It may be a tad more fussy than other tropical plants, preferring shade or dappled light and some humidity, but the final result is well worth it.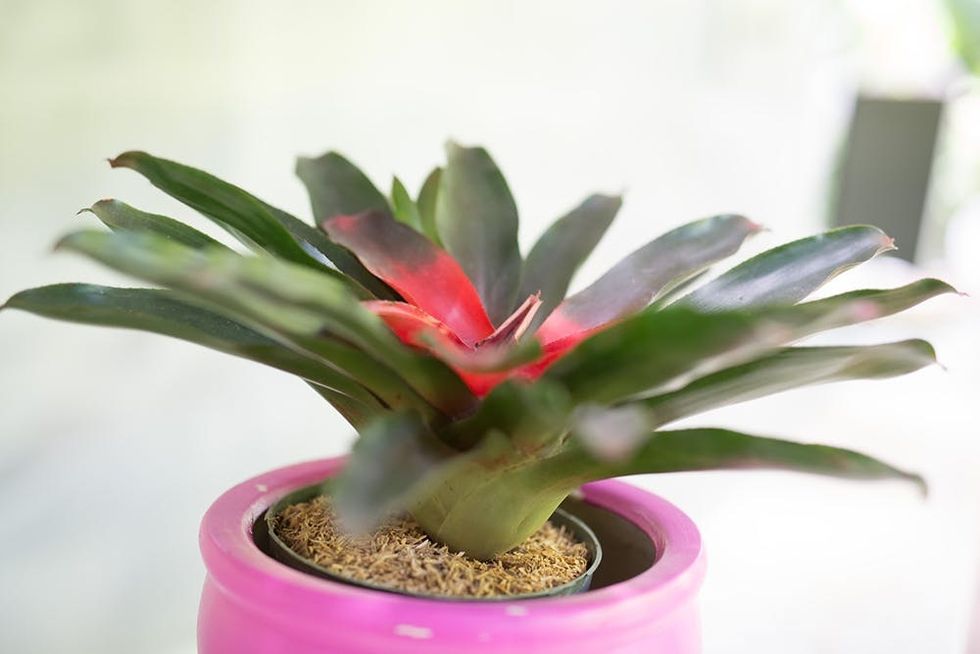 15. Bromeliad: A common pick for malls, offices, and other public spaces, Bromeliad has both beautifully dappled leaves and striking tropical blooms in bright oranges and yellows. Best of all, these tough guys can get by with watering just once a month.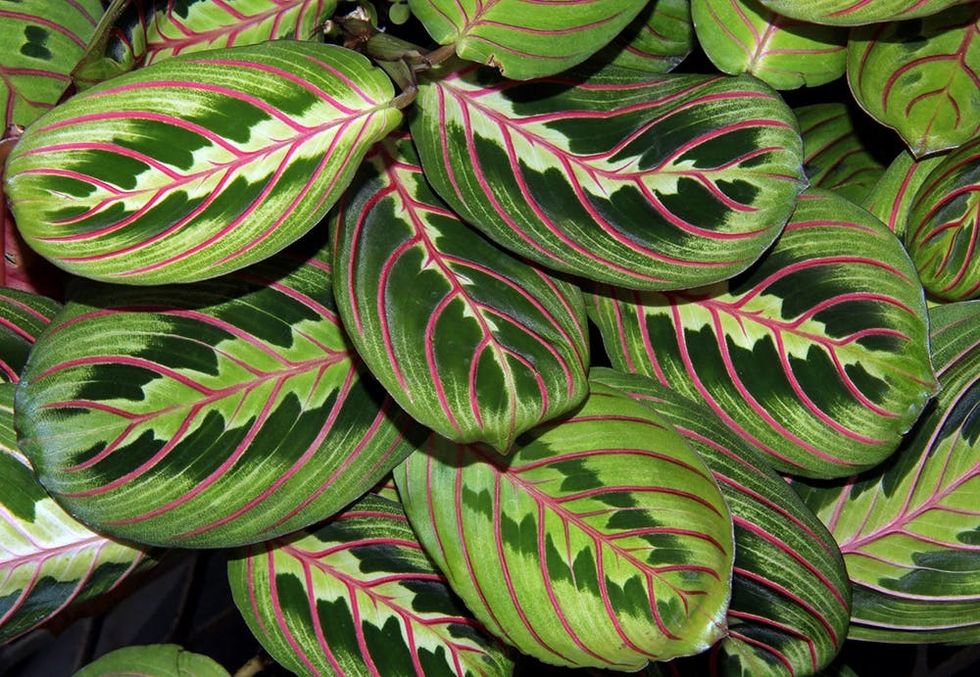 16. Prayer Plant (Maranta): Prayer plants are another leafy option with plenty of distinct color and appealing leaf patterns. They're very easy to care for, though they do sometimes attract pests, something to keep an eye out for.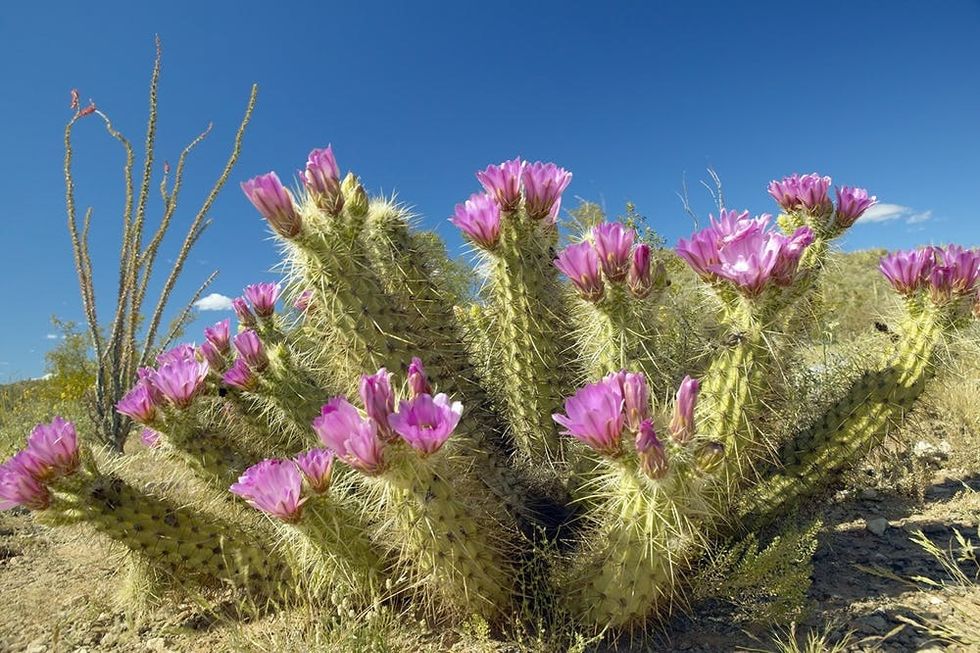 17. Hedgehog Cactus: Another cactus variety with stunning blooms, the hedgehog cactus is most often topped with a beautiful, slightly trumpet-shaped flower in bright pink or red. (For this reason, it's also called a strawberry cactus.) They prefer direct light when possible.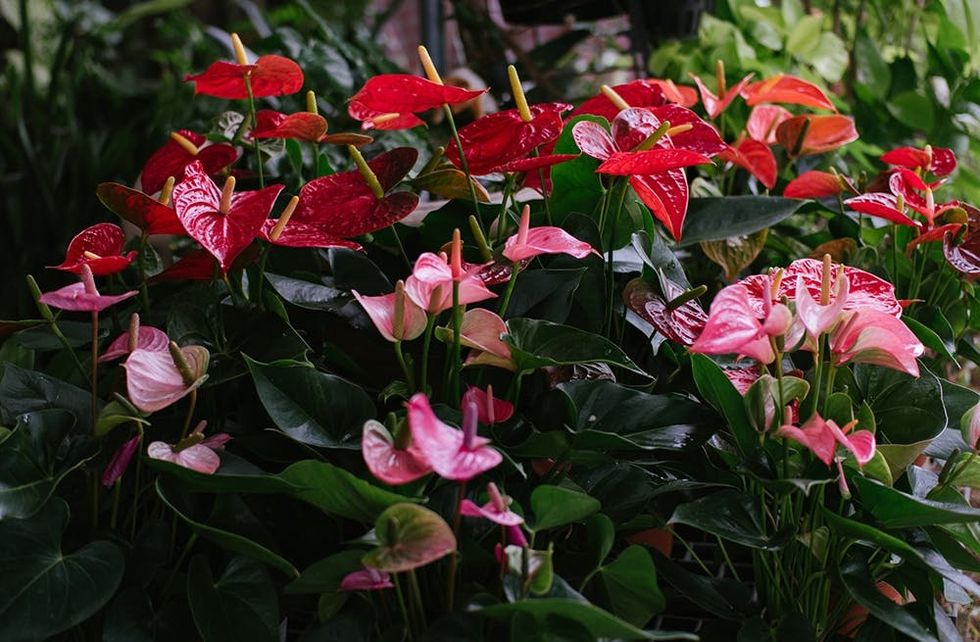 18. Anthurium: An intoxicating tropical plant with a waxy, red flower, anthuriums are definitely a scene-stealer. Because of this, anthuriums are popular cut flowers as well, but keeping one growing at home means more time to enjoy its beauty. Just be advised that this might not be the plant for you if you have children or pets: All parts of the plant are poisonous.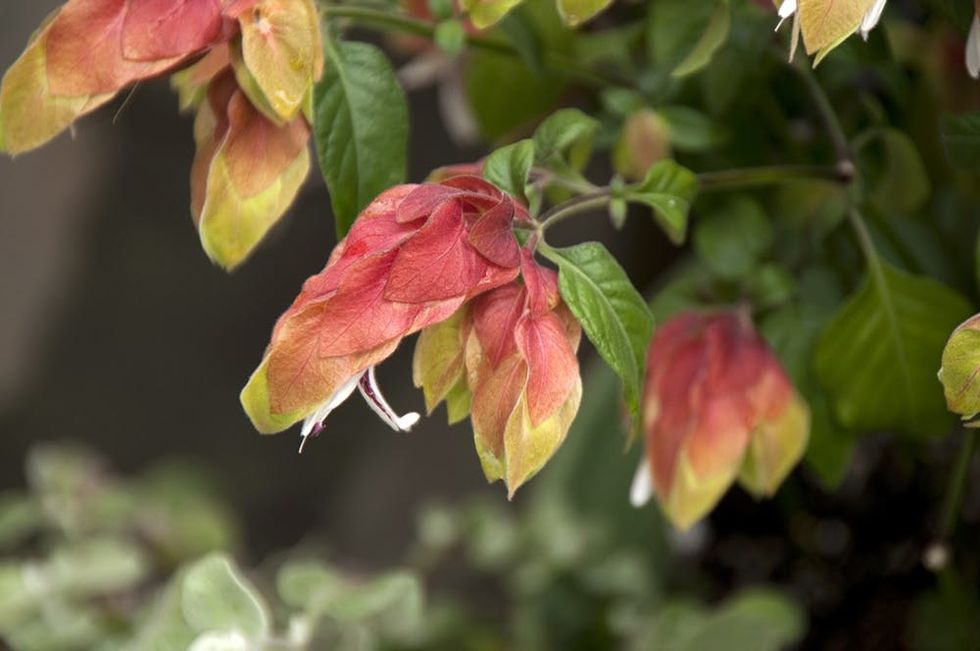 19. Shrimp Plant: Named for its distinctive pink flowers, the shrimp plant is easy to care for so long as you place it in well-draining soil. If kept in a sunny spot, it may well bloom all year round.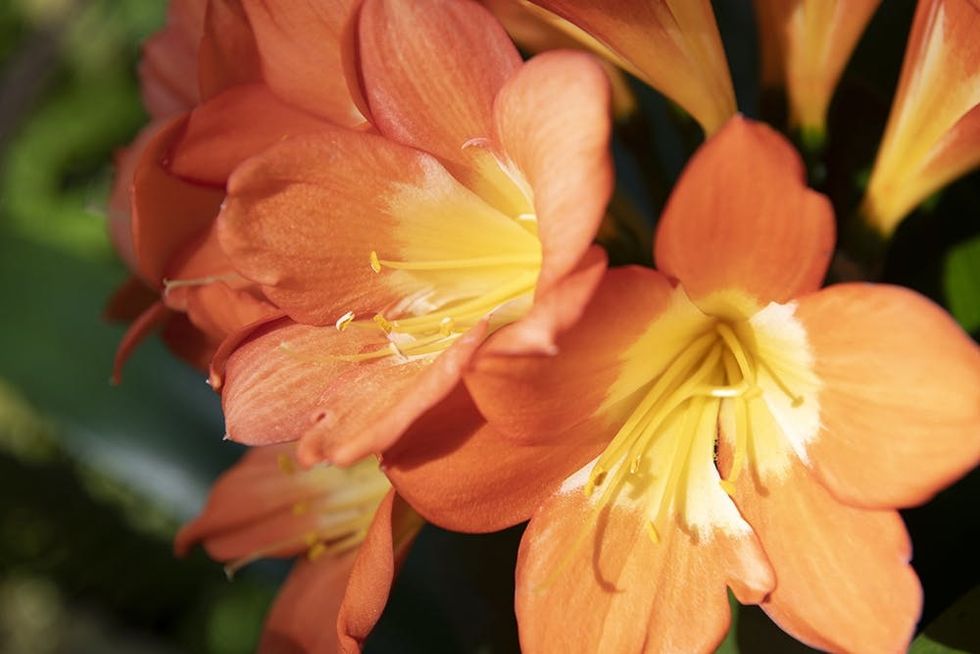 20. Clivia: This South African plant has become sought-after due to its lovely orange-red flowers, which are reminiscent of hibiscus. They thrive in bright indirect light and don't mind if you forget about them occasionally.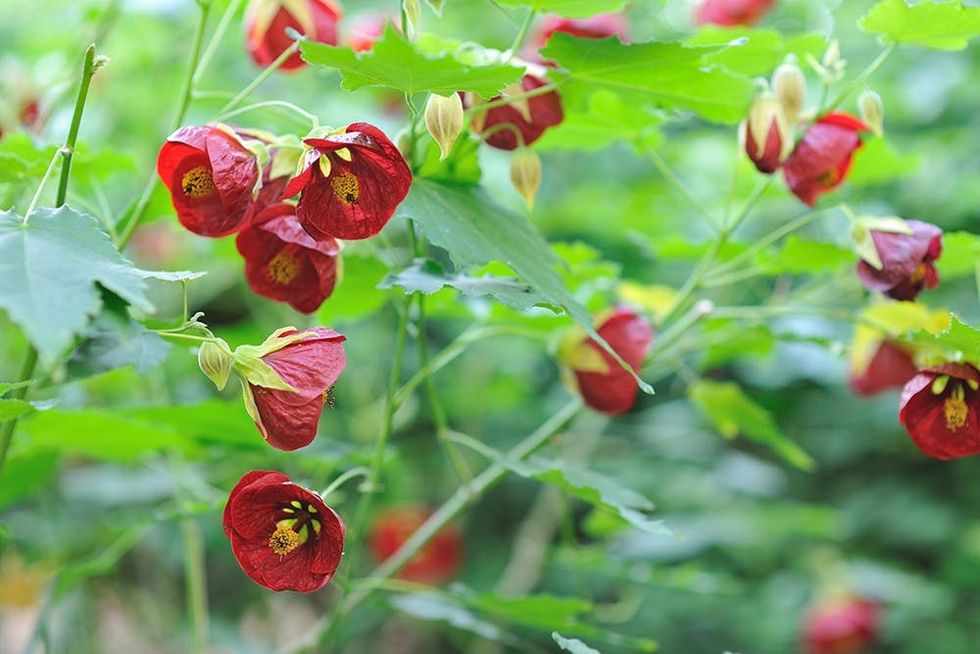 21. Flowering Maple: Surprising as it may seem, some varieties of maple actually make great indoor plants. As a small indoor tree or shrub, flowering maples make quite an impact thanks to their distinctively veined, multifaceted blooms.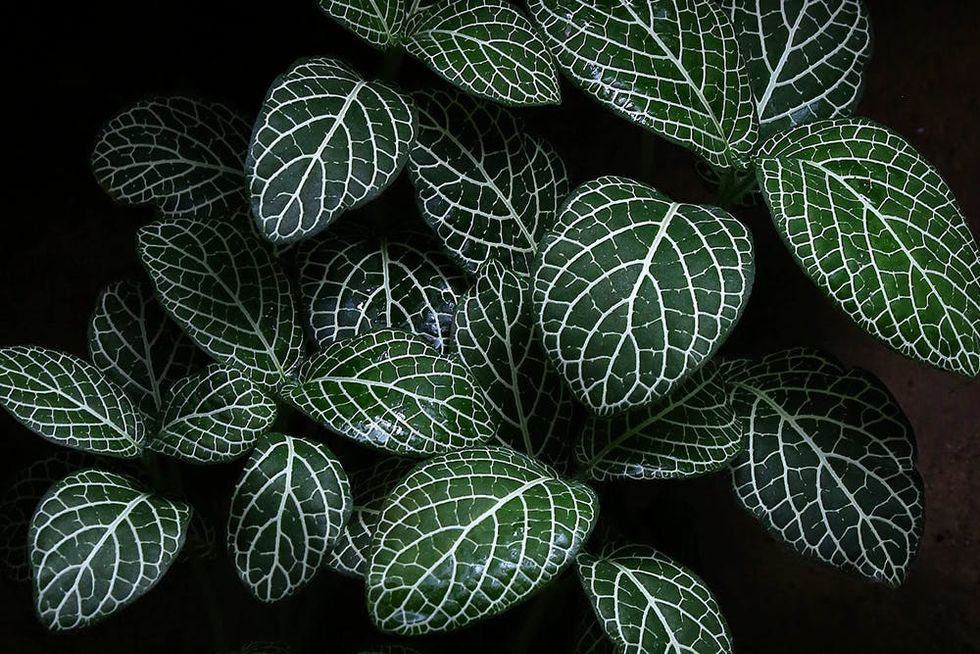 22. Zebra Plant: Shiny, appealingly zebra-like leaves make this an instant winner, but if you're willing to help the plant through a period of dormancy, you'll also find that super-saturated yellow blossoms appear like a crown atop this stunning plant.
Want more plant love? Follow us on Pinterest for inspo!
(Additional reporting by Emily Bihl)
(Photos via Getty)
Molly Griffin
Molly is a writer and editor from Boston who loves traveling, eating and occasionally being a little too candid. She lived in Dublin, Ireland for the last four years but recently moved to San Francisco to escape the rain. Now, she's on the lookout for a good proper pub.
Garden