20 Spring Break Alternatives Better Than Your Current Plans
Mar 06, 2015
Spring Break is a time for college students — and some post-grads too — to have a much needed week of R+R. While the go-to option is partying somewhere in your bathing suit + beach towels with your besties in exotic or non-traditional spots, sometimes it's best to do something a little more productive than sipping a Mai Tai. Check out the best of the best Spring Break alternatives for 2015 below.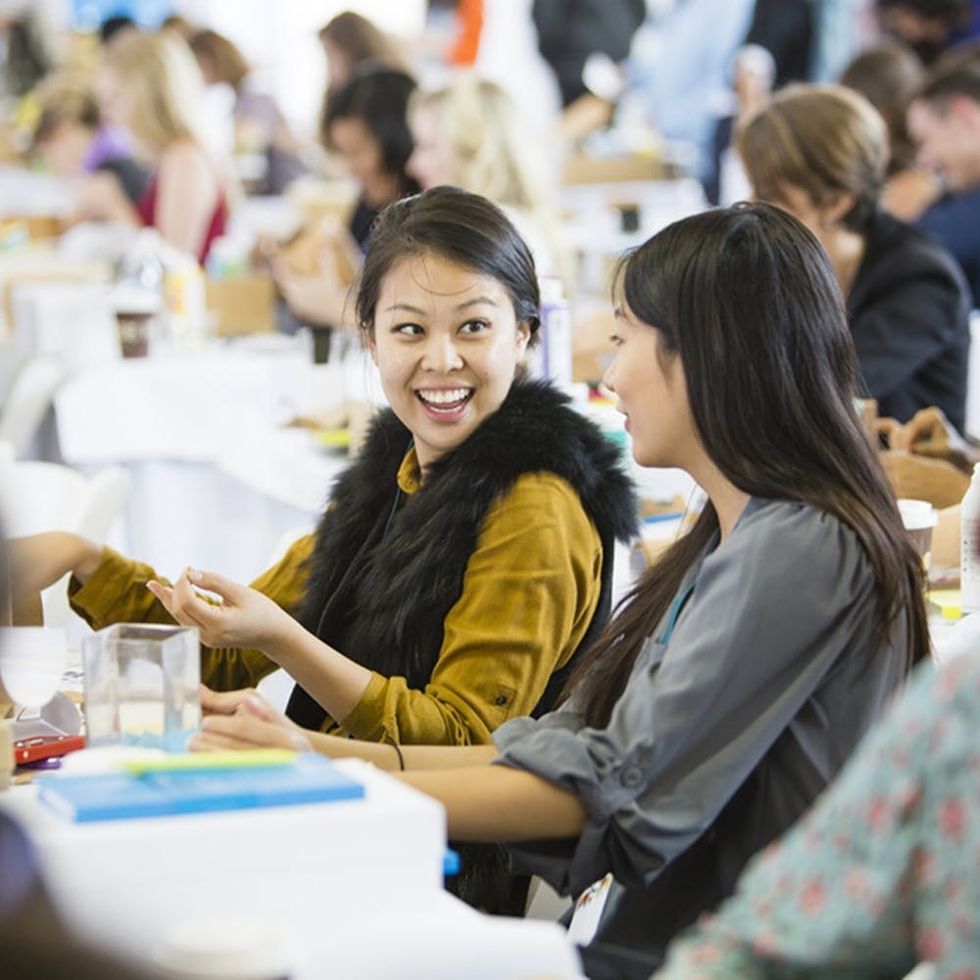 ---
Make a Difference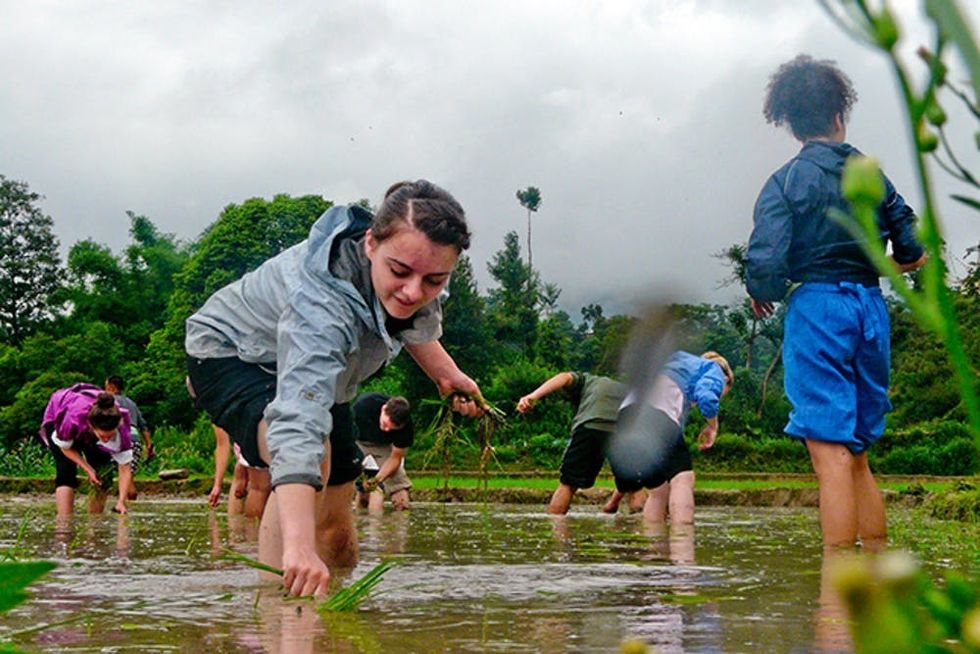 This Spring Break, why not get your hands a little dirty and your mind active by signing up for a volunteer opportunity local or abroa?. Not only will you be making a positive impact in the world, but you won't be waking up with a massive headache. (Photo via Projects Abroad)
1. Student United Way Alternative Spring Break: Work with other students to make a difference in communities around the nation this spring. By trading in your beach towel for a tool belt you'll be helping to make life-changing impact on communities from San Francisco to Biloxi, Mississippi. Bonus: This is the perfect opportunity to get your outdoor maker on.
2. Break a Difference: This organization helps to coordinate Alternative Spring Break programs in numerous cities throughout the US. Sign up to take part in the service activities offered and you could be heading anywhere from Tucson, AZ to Washington, D.C. to help small, local nonprofits or big ones like the Boys + Girls Club.
3. United Planet Short-Term Volunteer Abroad: Head out of the country for your Spring Break and make a change in parts of the world that need it most, like Ghana, South Africa, Costa Rica and more. Through this program, you will be fully immersed in the country's culture while also helping to make an impact on issues like education, health, environmental sustainability and more.
4. Projects Abroad Alternative Spring Break: Through volunteer trips to places like Jamaica, Mexico and Morocco, participants are able to make an impact in a short time span. Opportunities include building homes and other structures, conservation efforts and social care.
Bonus Volunteer Outlets: If none of the above programs have availability for your Spring Break, there are additional databases like Idealist and Do Something filled with opportunities to get involved in your local community depending on your interest.
Learn Something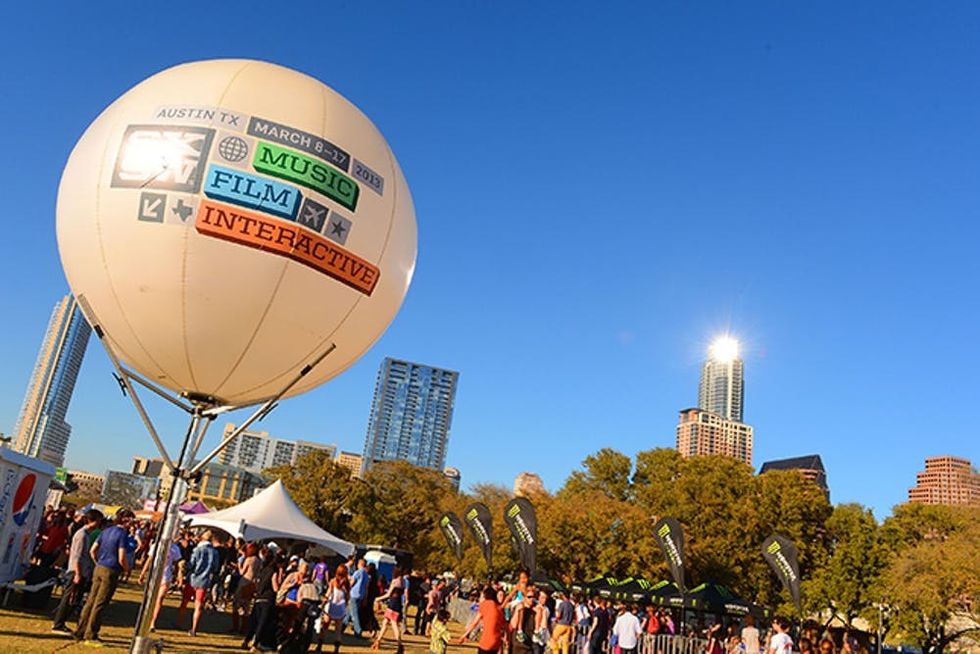 You can never have enough knowledge, and Spring Break time is filled with events to boost your brain. Head anywhere from Austin to Whistler, Canada to get your fill of tech, startup life and creativity during your week off. (Photo via Mark Davis/Getty)
5. Dent the Future (March 22-25): This conference explores the magic and science of visionary leadership and groundbreaking success by focusing on creativity. Sounds right up our #iamcreative alley. This four-day event held at the Sun Valley Resort in Idaho is the perfect combo of learning and free ski time, resulting in retells to your friends for the rest of the semester.
6. SXSW Interactive (March 13-17): Though the buzzy festival also has film + music-centered aspects, the interactive portion is what really has us interested. With chats from Logan Green of Lyft and sessions on all thing tech, startup, design and creativity, we're itching to buy a festival pass ourselves. Side note: If you do end up attending, make sure to check out the SXSW + General Assembly Web Development session.
7. TEDActive 2015 Truth or Dare (March 16-20): Throughout this four-day event, you'll be provided with a new take on the world, filled with new possibilities. This conference seeks to challenge and reshape core beliefs about today's reality while also celebrating thinkers, dreamers and mavericks that are offering bold new alternatives. Not only will you be getting your insightful thinking hat on, but you'll be in the perfect spot for snowboarding and tubing — Whistler, Canada.
8. Plug + Play Spring EXPO 2015 (March 19): If you're all about the startup life and confident in your pitching game — or want to brush up on it — hit up this competition event in Sunnyvale, CA. You never know; your idea could turn into the next big tech company.
Prep for the Real World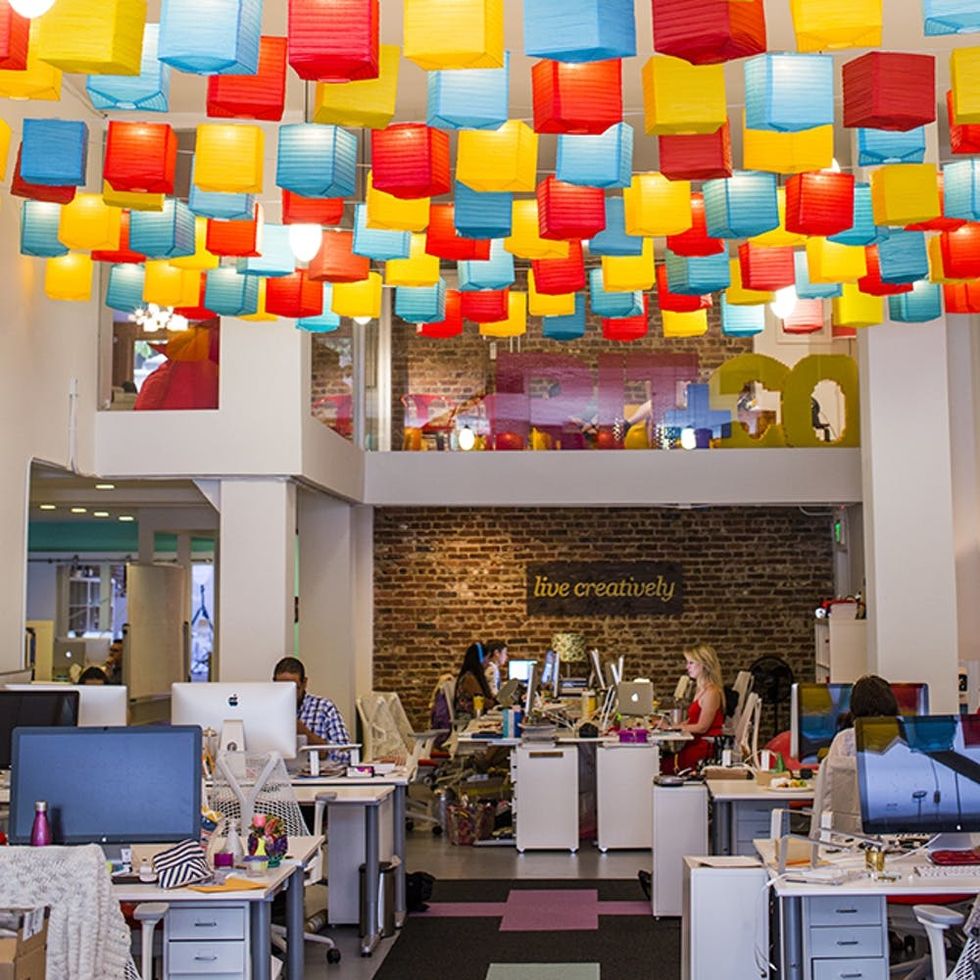 Press pause on partying over the break and get ready for life after college instead. Whether you use the week to work for a short-term program or apply for numerous internships, you'll be doing the wisest move of all: thinking ahead.
9. Externships: These experiential learning opportunities are typically offered during school breaks to provide students short but practical experience in their field of study, and usually take place near your campus so you can get the full experience. Any resume-builder is good, we say.
10. Intern Match + Intern Queen: Get ahead of the pack with the help of these databases. Make sure before you send in your apps for summer + fall internships, you tighten up your resume and portfolio, because a minor mistake could result in a no (YIKES!). When May rolls around, you'll be giving yourself a pat on the back when you land your dream opportunity.
Make, Make, Make
Drinking vs making? We'd choose making every time (though we do enjoy a side of drinks while we create ;) Indulge yourself in some maker moments during your break so you have something more than an empty bottle to take back to your dorm room at the end of it.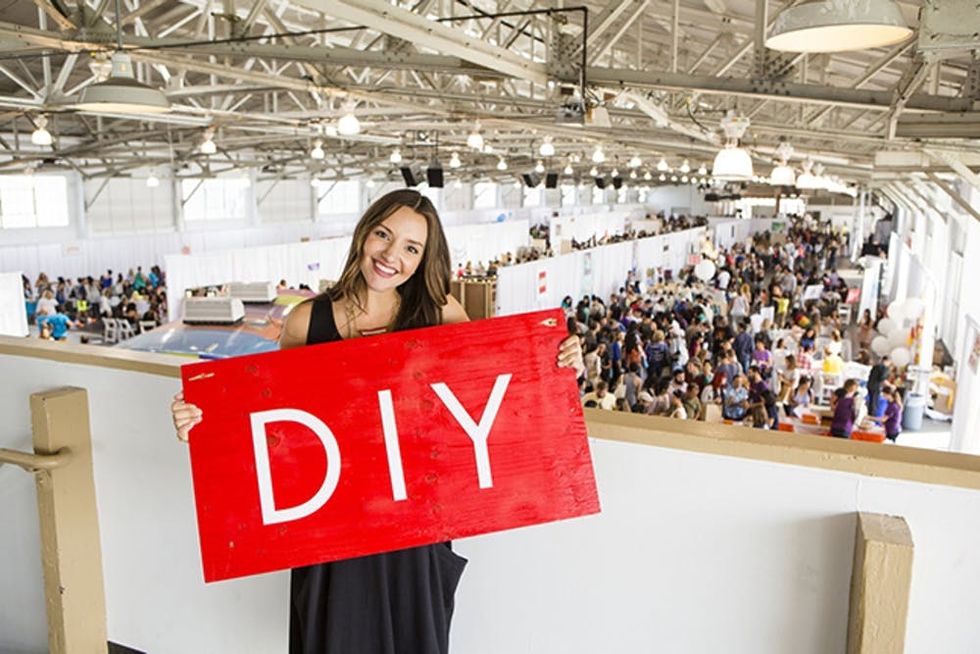 11. Brit + Co E-Classes + IRL Classes: Have a girls' night (or day) or even a solo session by hitting up one of our e-classes — photography, hand-lettering, knitting + more. Or if you happen to be in SF, stop by Brit + Co SF for an in-person 3D Printing 101 course. Learning can be fun, so try to learn a totally new skill during your spring break.
12. TechShop: This playground for creativity — with locations throughout the US — provides access to tools, software and — most importantly — space to get busy creating. With classes and events on the daily, there really is an option for everyone to get involved at the Shop.
13. The Makers Nation: Sign up for this organization's "Makers Digest" and you'll be informed of maker activities every day of your time off to allow you to unleash your creativity.
Make Money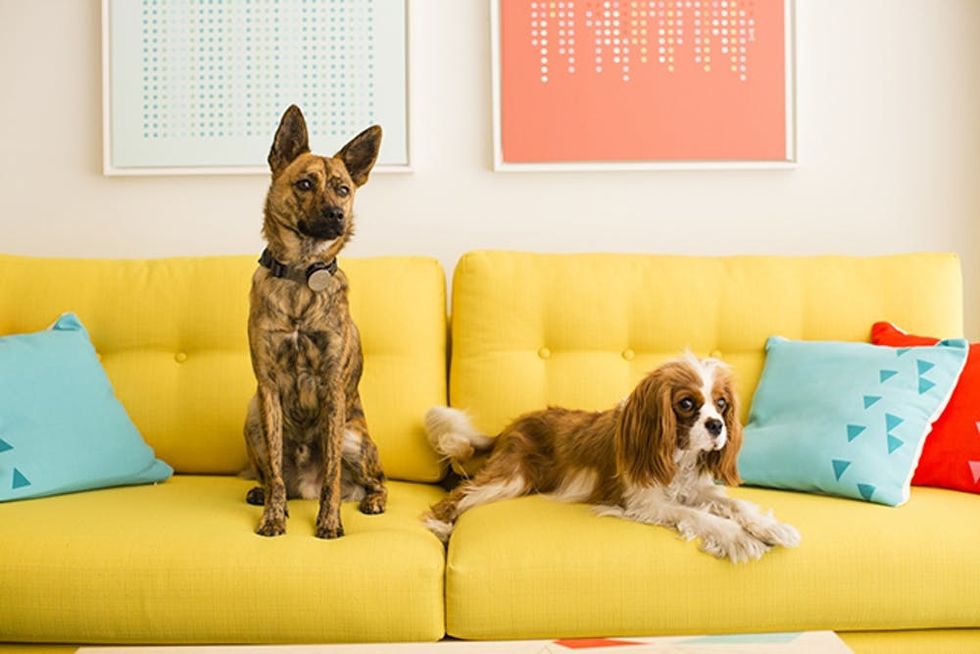 Yes, Spring Break can drain your bank account, so if you're skipping the travel, find a way to make some cash instead.
14. Lyft + Uber: Got a car and not headed on a road trip during your week off? Why not make some extra side cash by driving random people to their destinations? Make the chauffeuring more beneficial than just some bonus cash by being super friendly and turning the drives into networking opportunities. You never know who will be sliding into the backseat.
15. Wondersitter: If you consider yourself to be a pro babysitter, this is the Spring Break destination for you. Sign up and get your Google Calendar filled with babysitting gigs for the entire week. Your friends are guaranteed to be envious of the wad of dough you'll have when they come back from their dollar-draining binge-a-thons.
16. Instacart: For some people, grocery shopping gives all the feels, so why not make some money while doing it? Make your own hours, shop and deliver people's food and by the end of the week you'll have a full bank account (and possibly stomach).
17. Airbnb: Traveling for Spring Break can actually be beneficial to your checking account — instead of leaving your space vacant, make money by renting it out for the week (unless you're in a dorm).
18. DogVacay: If dogs are more your thing vs kids (pls see: babysitting), take dog walking to the next level and dog sit for a friend or a stranger and pocket some coins in the process.
19. TaskRabbit: This one is perfect for the jill- or jack-of-all-trades. Become a handy(wo)man for the day, clean some houses or even act as someone's personal assistant. Whatever you end up booking for the week, you will most likely end up with a fun story or two that can rival the shenanigans of your partying friends.
20. Twice: Make some extra cash by doing very little — just spring clean your closet and ship the clothes you don't want anymore to this company that will buy the ones they want from you. Easy money AND a chore crossed off the list? Sign us up!
Will you be opting for a different type of Spring Break this year? Let us know in the comments.
Party