The Best Apps for Keeping Up With Friends and Family
Apr 03, 2012
This post is sponsored by Chase — a strong supporter of the King Center Imaging Project
How do you use technology to keep in touch with your friends and family? This was a question we were recently asked, which got our minds spinning about all of the new ways we're able to stay connected with loved ones, even if we're miles apart. Gone are the days where we rack up minutes on our phone bill to catch up for hours on end. Instead, a set of modern apps has enabled us to keep up with each other all day every day. Here are a few of our latest favorites:
---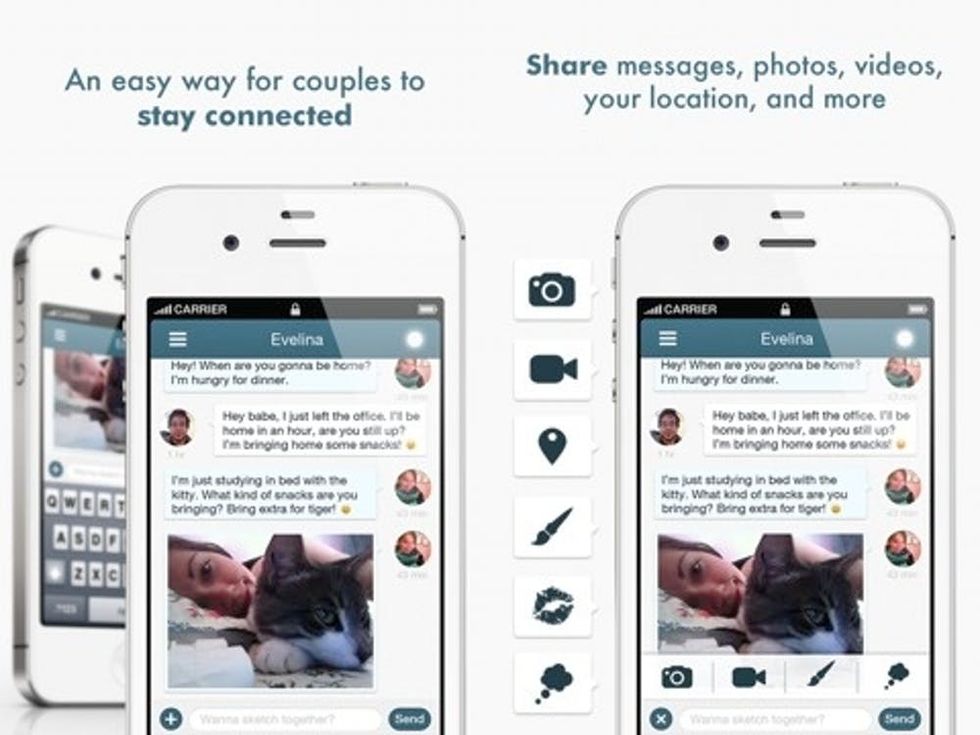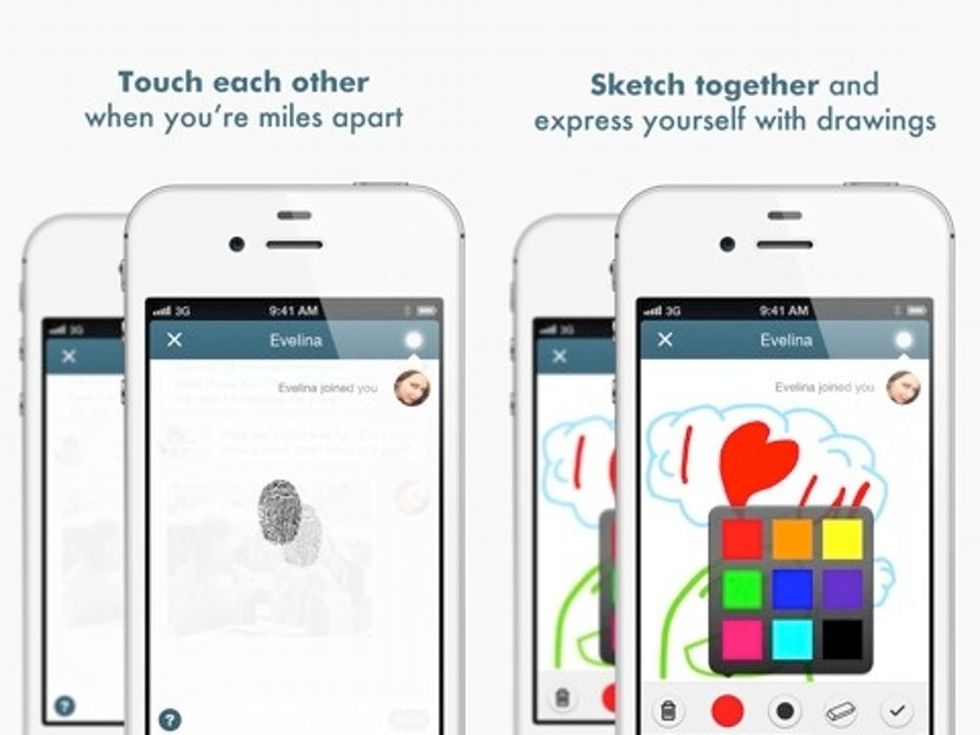 Pair is one of the hottest new apps making its way around Silicon Valley. It is designed to help couples communicate with each other no matter how far they are apart. The app lets you send notes, images, drawings (my personal favorite feature), real-time location status, and more to your significant other. Even cooler, a feature called "thumbkiss" lets you virtually hold each others hand (err, thumb) from the screen on your phone. (Images from AppSafari)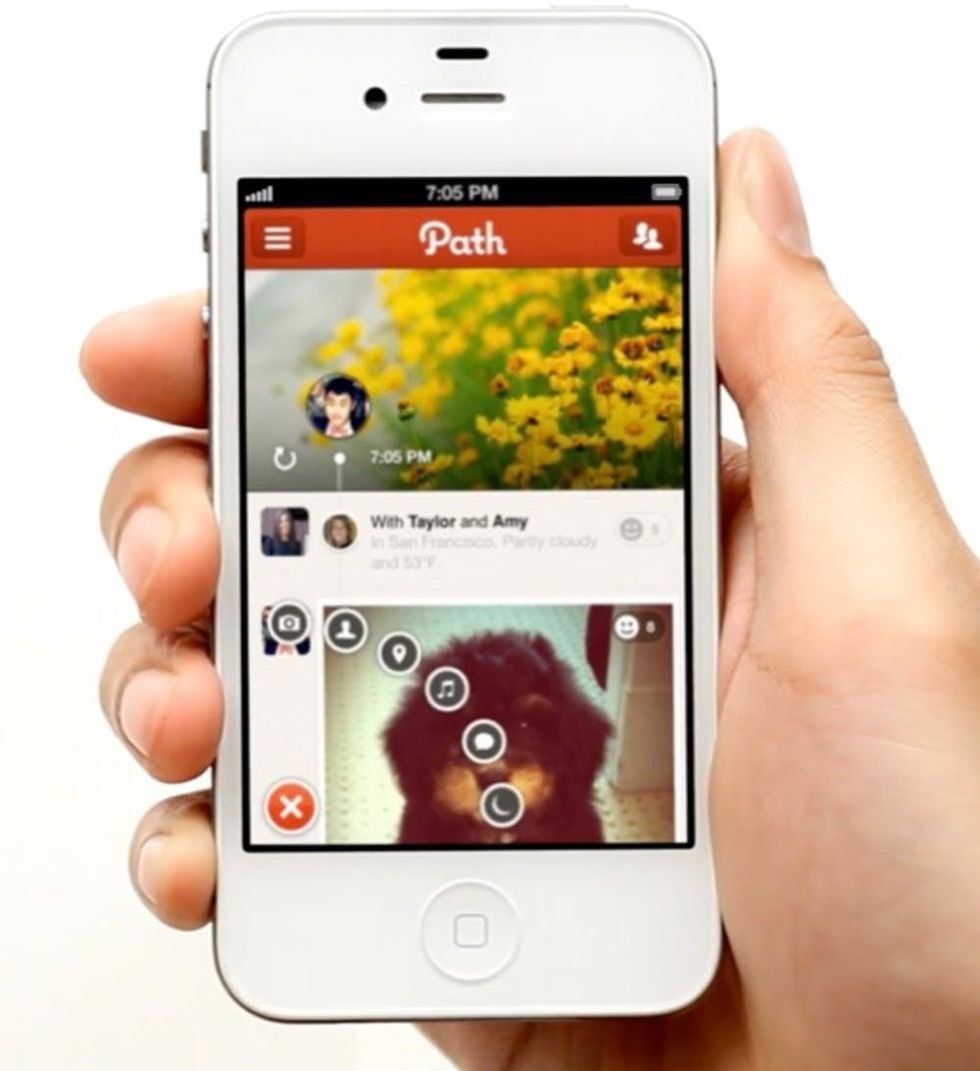 As stated on their website, Path is a smart journal that helps you share life with the ones you love. While I happen to be a teensy bit biased about my obsession with this app, I can honestly say that it is the one technology that has truly enabled me to connect with my family day-in and day-out. So much so that we know nearly everything happening in each others' lives whenever we actually get to catch up in person. Path lets you catalog the things you are doing, listening to, thinking, or feeling every single day. You can add a "moment" in several different formats — photo, video, text, etc. The key is that you are limited to 150 friends total, making it a safe place to share personal and private experiences. In fact, most users I know actually only care to share with 20-30 of their closest friends and family members. It's that personal. It also means that those following your Path will likely not get annoyed by your oodles of baby or pet photos… I know from experience, given that my Path feed is 80% comprised of cute pictures of Pixel :)
If you're not too sure about jumping on the Path or Pair bandwagon, you can try a couple of sites that are likely already familiar to you: Gmail and Facebook. As we posted before Valentine's Day, one creative way to keep in touch is by starting a new Gmail account, sending daily messages to it, and then on a special day (a birthday, graduation, etc), sharing the login information with the person or people that you've been writing notes to all along. It's like a digital notebook. You can do the same thing with a Facebook group, though of course, on Facebook, you can also invite your friends and family to join from the start as well.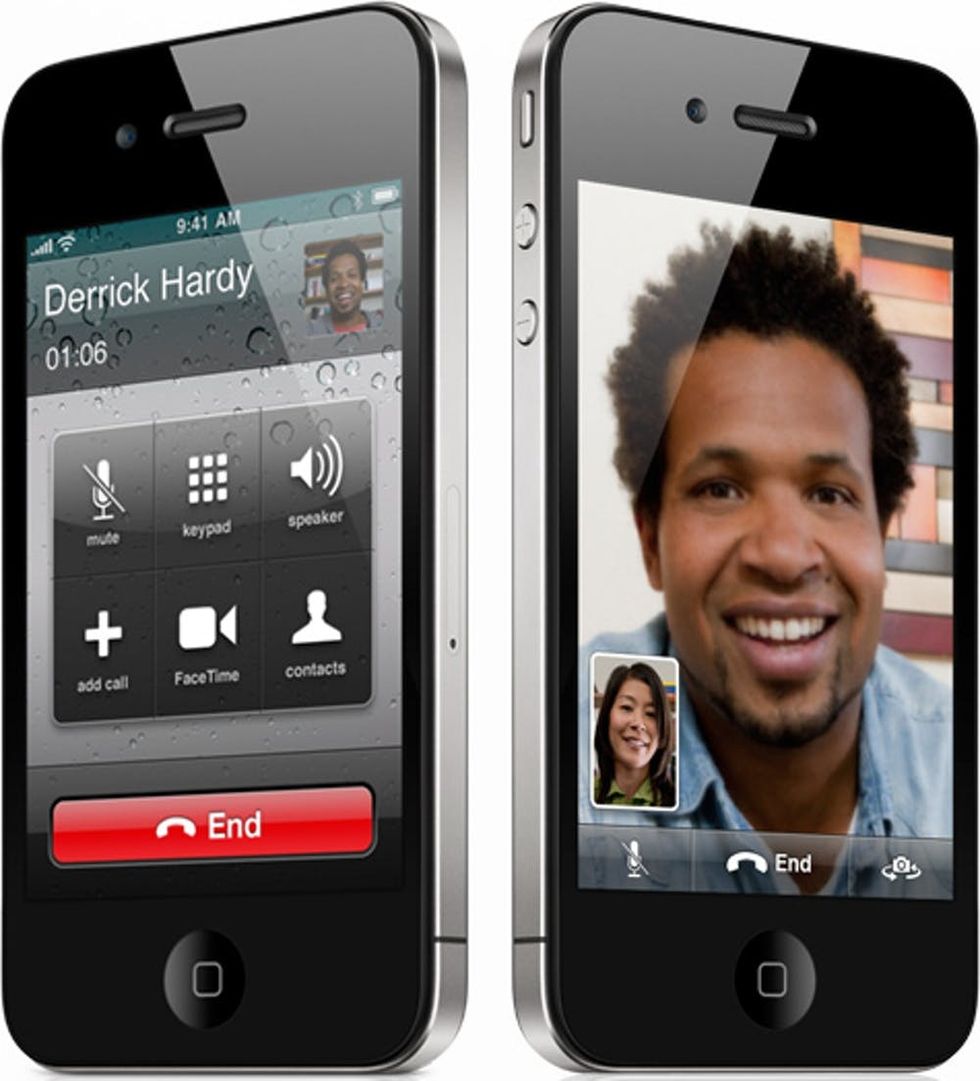 Live Video
In terms of keeping in touch, a connection over streaming, realtime video is second only to being face-to-face. Technologists clearly understand this, as there are several "realtime" video apps you can use to chat with those close to you. Our favorites include Skype, Facebook video chat, Google Talk, and of course, good old FaceTime. We're also crossing our fingers that we get into the early beta of Airtime, a new video chat app developed by Sean Parker (yes, that Sean Parker) and Shawn Fanning.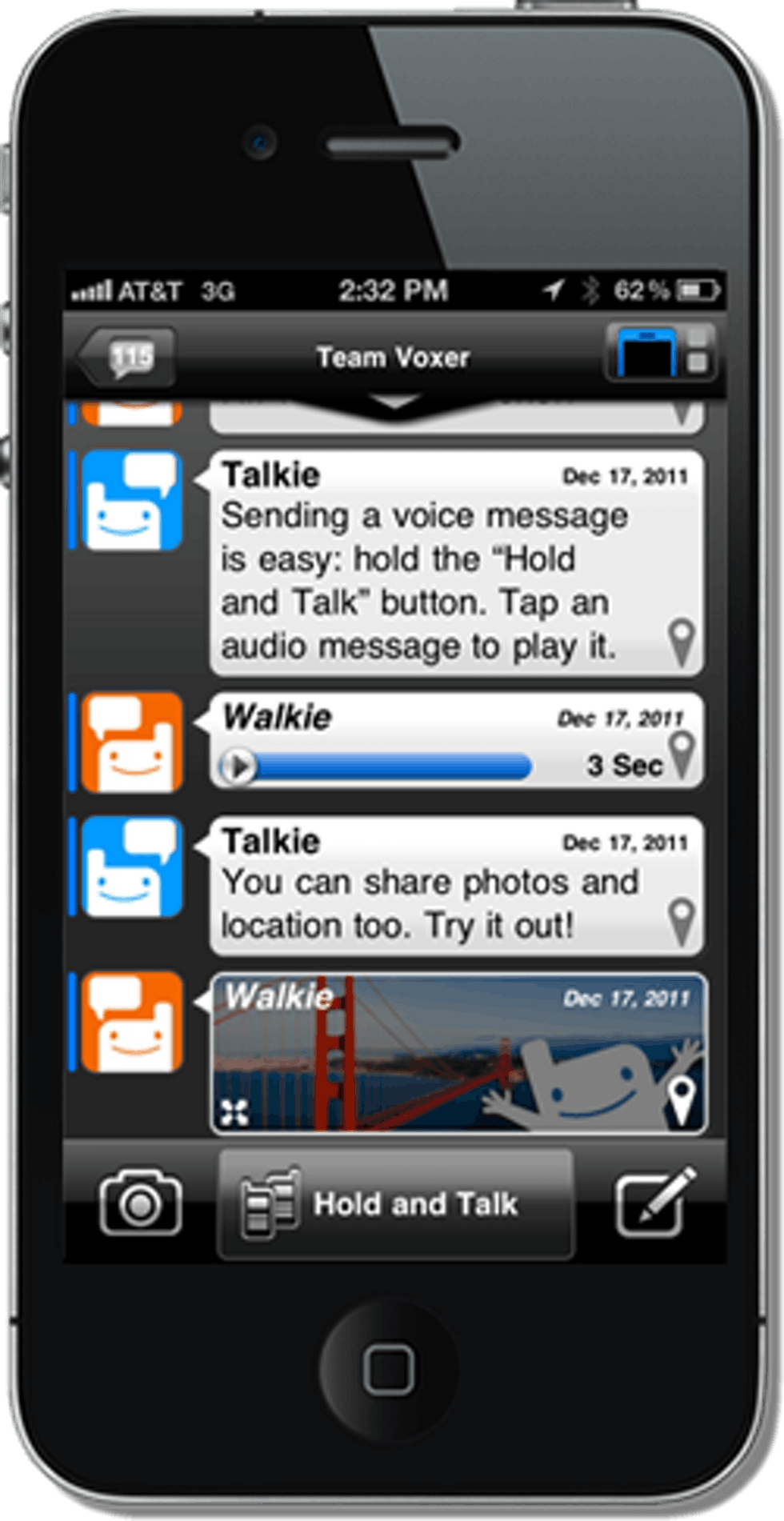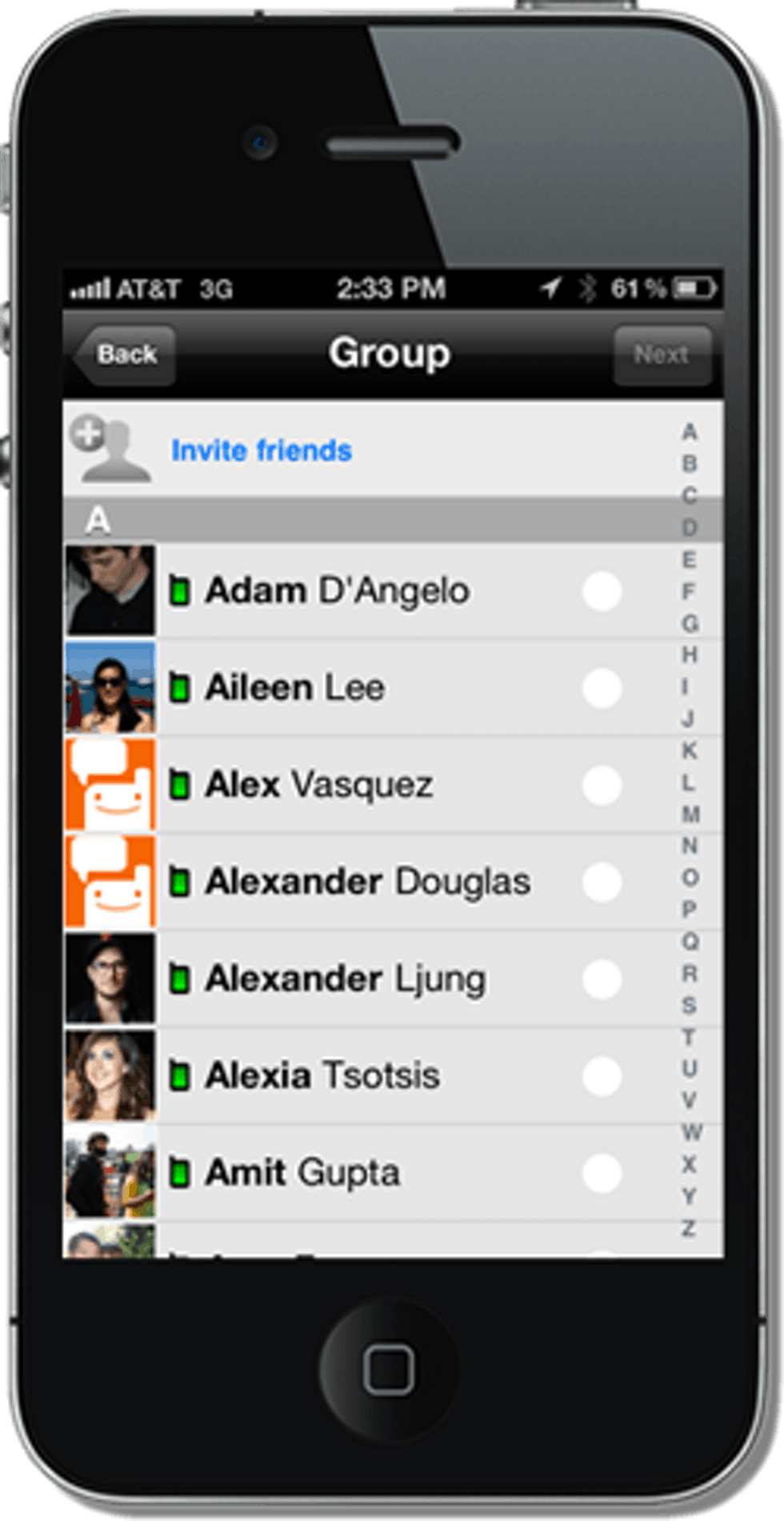 Made for both iOS and Android, Voxer lets you turn your phone into a walkie talkie. You can use it to send voice, text, photo or location messages to one person or a group. It's also fully integrated with Facebook so that you can easily find and talk to your friends. All I know is that I may or may not have sent too many "Luuuuke, I am your faaaaather" voice messages while initially testing it out. My apologies to those friends I spammed in the process. (Moral of the story: voice messages rock.)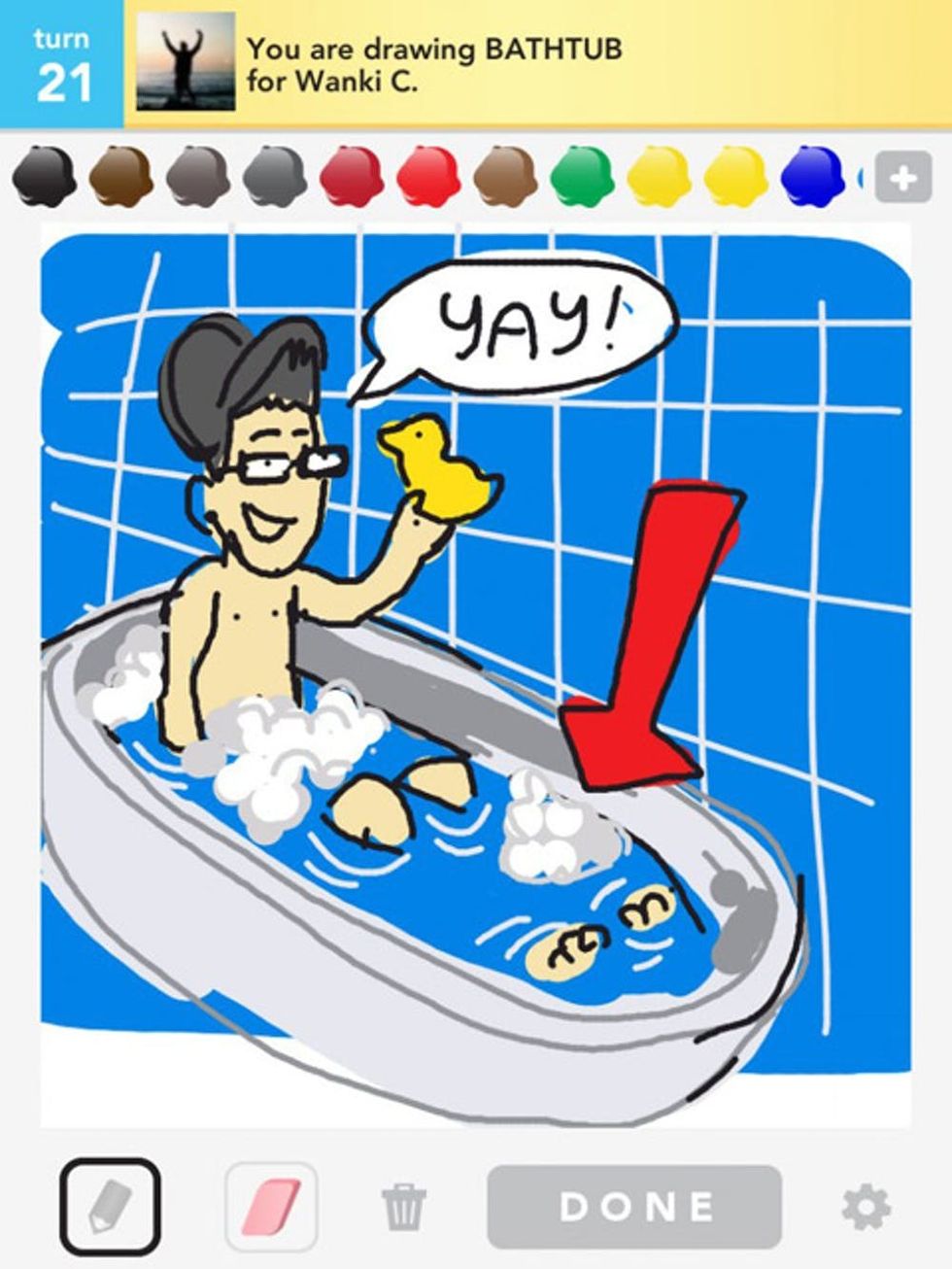 It might sound a little ridiculous to include a game on this list, but: a) Draw Something is taking the nation by storm, and b) It really does let you connect with your best friends and family in a way that few other technologies do. I mean, what other app forces you to draw a picture of a word like "bathtub" or "penguin" so that the person on the other end can easily guess what it is? It's kind of amazing, and yes, we're still obsessed.
What other apps do you use to keep up with your friends and family? Leave us a comment below or find us on Twitter!
Tech