This Hilariously NSFW Meditation Will Get You Ready for the Weekend
Jul 10, 2015
Rent was just due. There are STILL a few more hours left in your work week. People are mean on Twitter and summer is basically half over already. In the midst of the chaos that is your life, balancing social and work obligations, trying to be the best that you can be while making it look like you're not trying at all, don't you wish yo could just say "F*** that" and feel better?
---
This guided meditation narrated by producer Jason Headley is just what you need to get you through the end of any kind of week. It starts out soothingly enough with calming sounds and a beach view, but soon spirals into something hilarious. Never before have you been so soothingly urged to "let the horsesh*t of the external world fade from your awareness" or "breathe in strength and breathe out bullsh*t." The juxtaposition of the swear words and the calming meditation music is as relaxing as it is empowering and really makes you think about the crap you're holding on to, and you end up finishing the video with a surprisingly clear head.
An eff-that break may be just what you need to amp up your creativity and deplete your stress. A Harvard study says that regular meditation can actually rebuild gray matter in your brain and help improve your memory and learning ability. Plus this video is so funny it will make you laugh, which is really the best natural stress reliever there is.
As you go about the rest of your work day, remember this important tip from the video: "those b*tches can't get under your skin."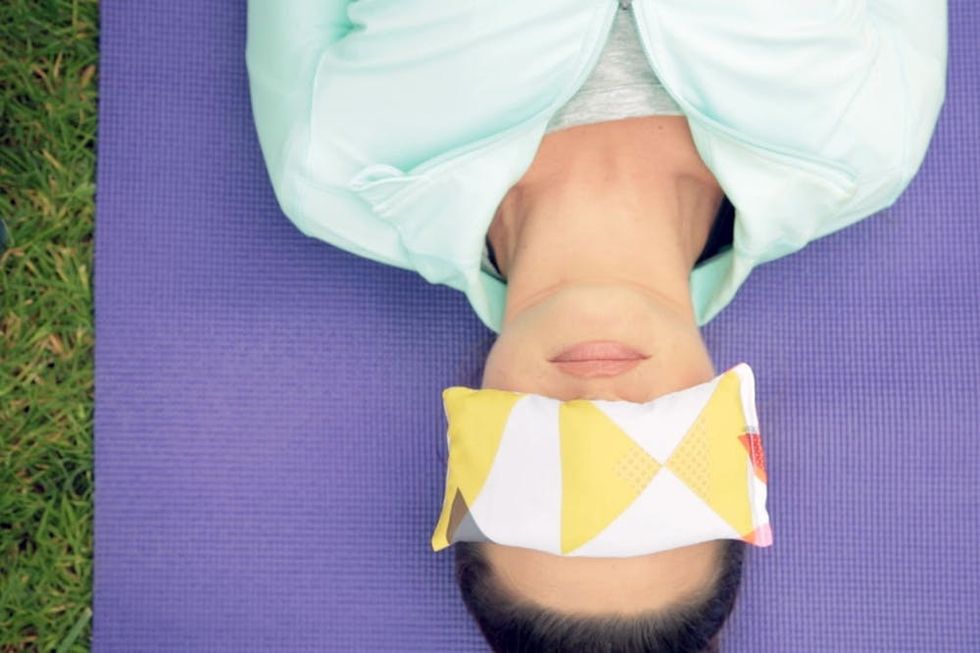 Hang in there, Queens, hang in there.
What helps you relax at work? Tell us in the comments!