This Is the Ridiculous Excuse Gigi Hadid's Attacker Gave for Lifting Her Up Off the Ground
Sep 24, 2016
Gigi Hadid had a potentially scary moment earlier this week when a stranger picked her up en route to her limo, following her Max Mara show in Milan.
---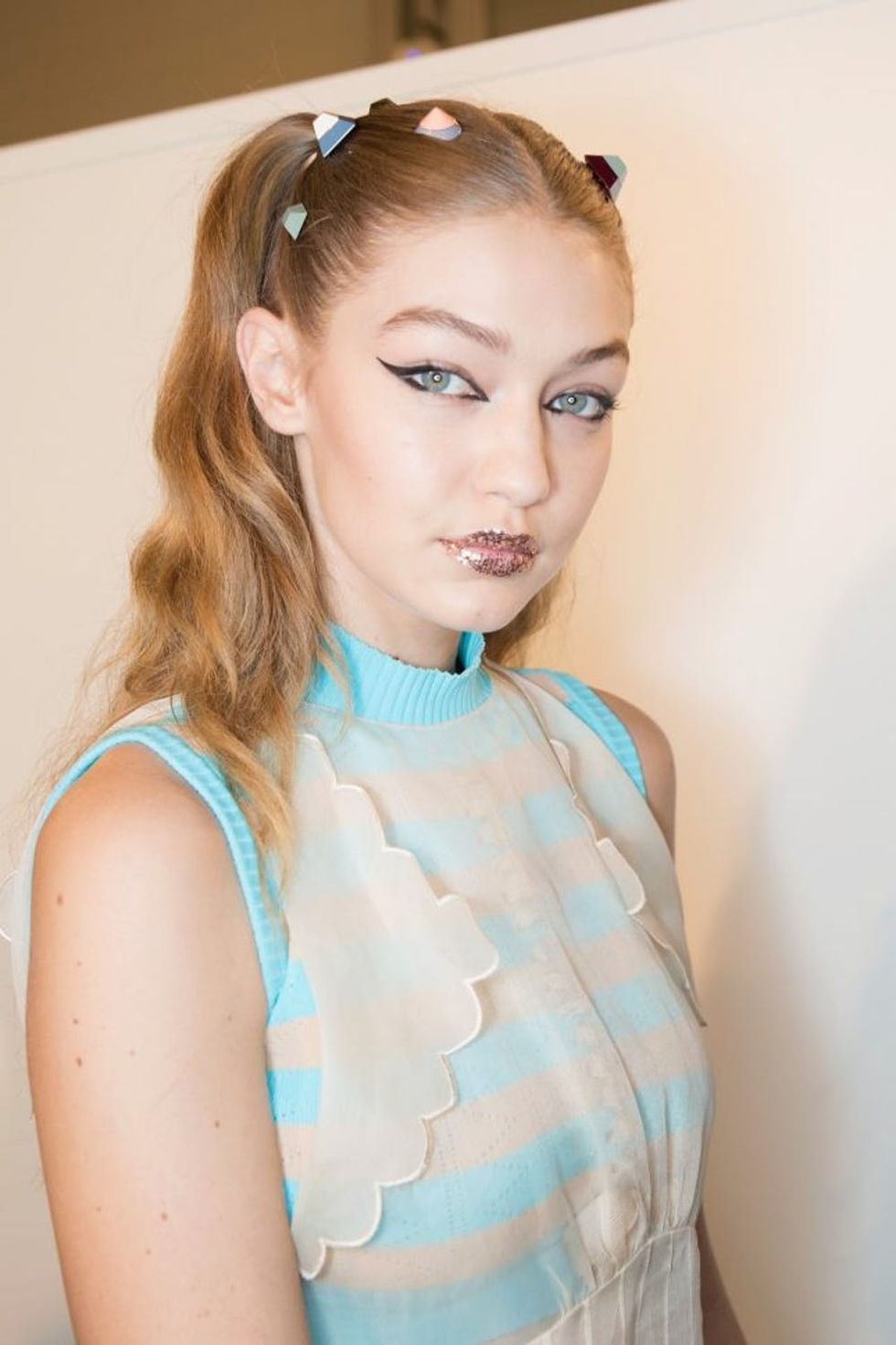 Not one for playing the role of damsel in distress, Gigi took matters into her own hands, fighting back and elbowing her would-be attacker in the face.
"Woman defends herself from attacker, and gets blamed for being too aggressive and unfeminine". Someone wake me up. https://t.co/p70xoDIWz1

— Cerian Jenkins ⚧ (@CerianJenkins) September 23, 2016
The man's identity has since been revealed to be Vitalii Sediuk, who is known about town as a "celebrity prankster" and, apparently, a Hollywood entertainment reporter (at least according to his Instagram bio), and he has something to say for himself regarding the incident.
As he told the Daily Mail, "While I consider Gigi Hadid beautiful, she and her friend Kendall Jenner have nothing to do with high fashion." (Uh, we think Tommy Hilfiger, who recently collaborated on a fashion collection with her, might disagree, bro, not to mention the hundreds of designers that employ her to walk their runways.) "By doing this I encourage [the] fashion industry to put true talents on the runway and Vogue covers instead of well-connected cute girls from Instagram. You can call it a manifest or a protest. This is also a wakeup call for Anna Wintour, who turned Vogue into tabloid by putting Kardashians and other doubtful celebrities on the cover of a well-respected magazine." (See: Kendall Jenner on the cover of the September issue.)
Well, then! Someone thinks mighty highly of themselves, mmm? He shared his own comments as they were published by Vogue via Instagram, saying, "Vogue publishing my statement in the article is RICH considering I criticized them and directly Anna Wintour…but kudos to them for publishing my opinion."
Proving exactly how seriously he takes the incident, Vitalii also posted this photo of himself next to a poster of Gigi, saying, "Doing some Milano shopping."
Given such self-important statements, we find it rather ironic that he's the one looking up at her — and on a billboard, no less — no?
Are you perturbed by Vitalii's comments? Share your thoughts over @BritandCo!
(h/t Cosmpolitan, photos via Tristan Fewnings/Getty)