This TV Chef Just Gave Us the ONLY Recipe You'll Need This Holiday
Dec 14, 2016
There are less than two weeks before Christmas is upon us and that means it's crunch time. No, not for holiday shopping (although time for that is running out too, so here's a head start!). We're talking about holiday baking.
---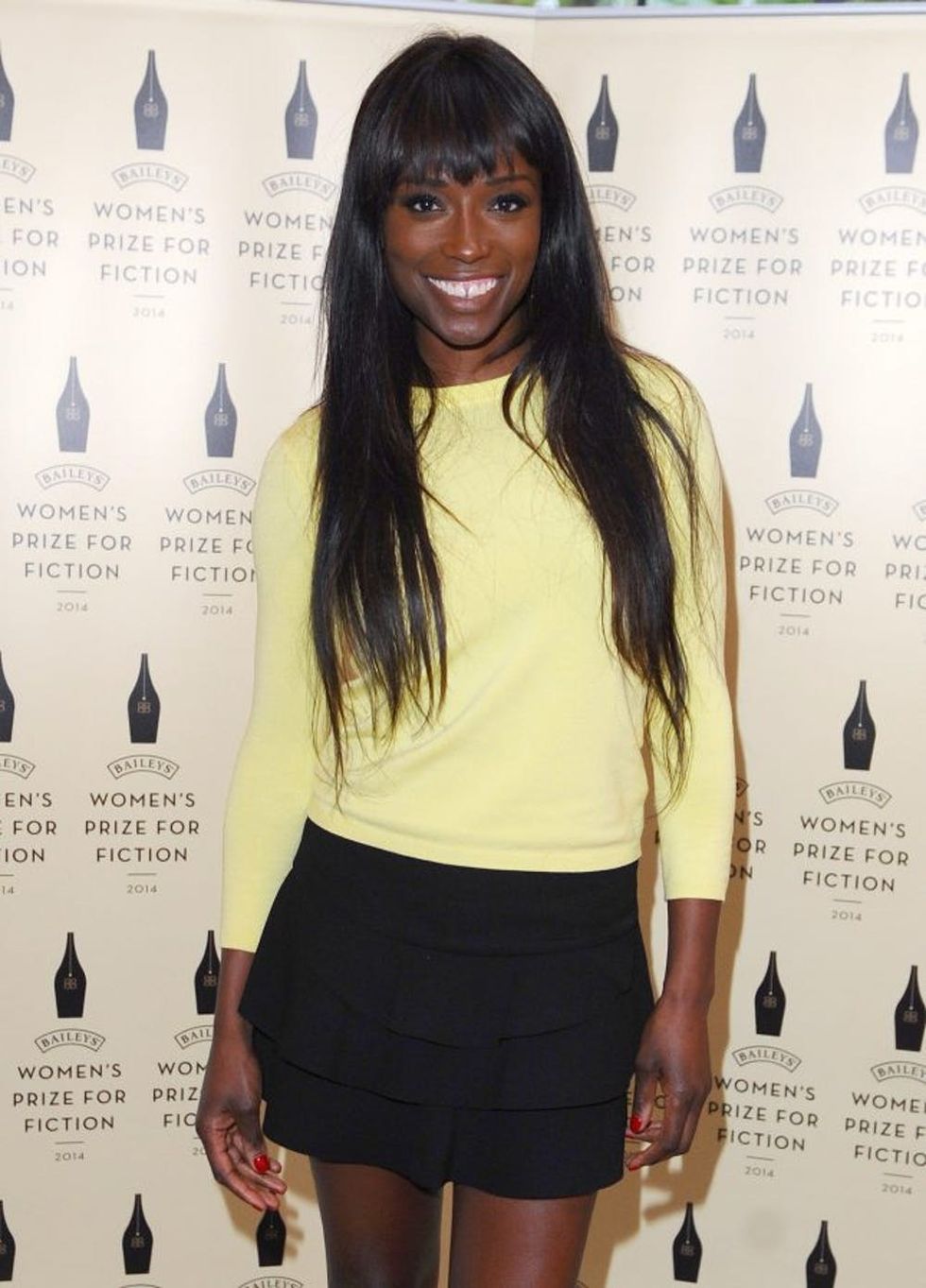 It's time to start cooking all things Christmas-themed, but if you're over the usual gingersnaps and peppermint bark, don't fret. British TV cook Lorraine Pascale (you might know her from Worst Bakers in America) has got you covered.
The chef shared some of her top tips for baking and gave us an exclusive recipe you won't find in her books, though there are plenty of those to choose from: Everyday Easy ($20), Baking Made Easy (prices vary), A Lighter Way to Bake ($22) and Lorraine Pascale's Fast, Fresh and Easy Food (from $12) are a few you can dig into right away.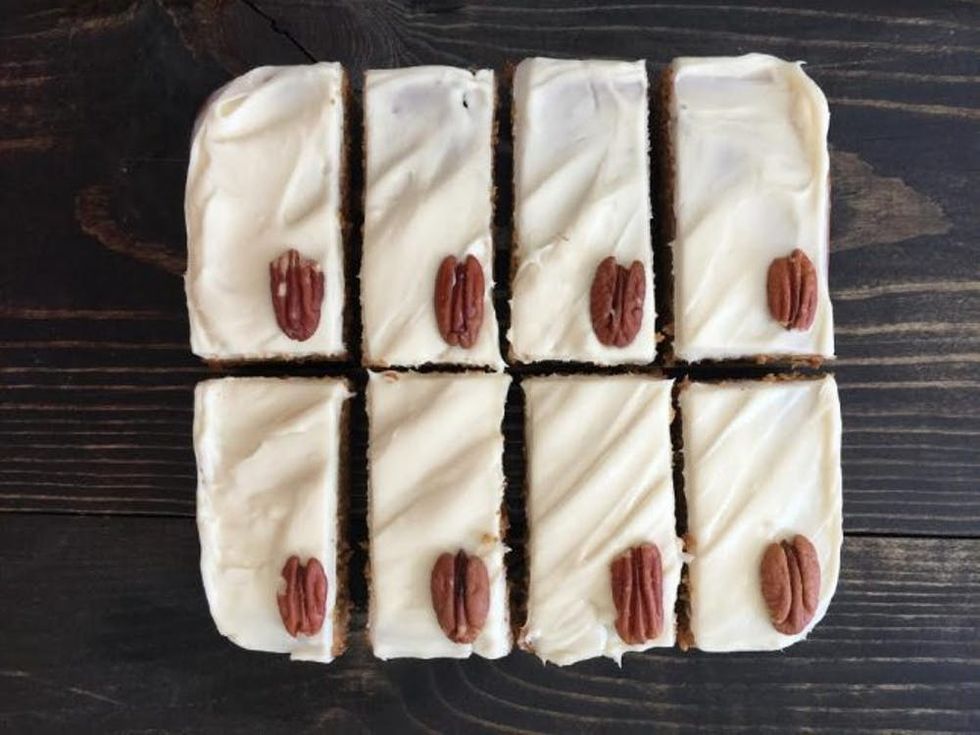 While the steps for her Pumpkin Spice Bake Tray with Maple Cream Cheese won't turn you into a master baker overnight, it's certainly a start. "[Having a] good recipe that's complete is very important," she tells us. "Mine are perfect," she jokes.
All joking aside, Lorraine says that in addition to having a good recipe, you DO need to be precise with your ingredients. "Especially when baking, it's really important to always weigh the ingredients," she shares. While there's more room to get creative with savory cooking, baking is a precise science. "You need to weigh, measure and follow the recipe to the letter," which is why having a good recipe is so darn important.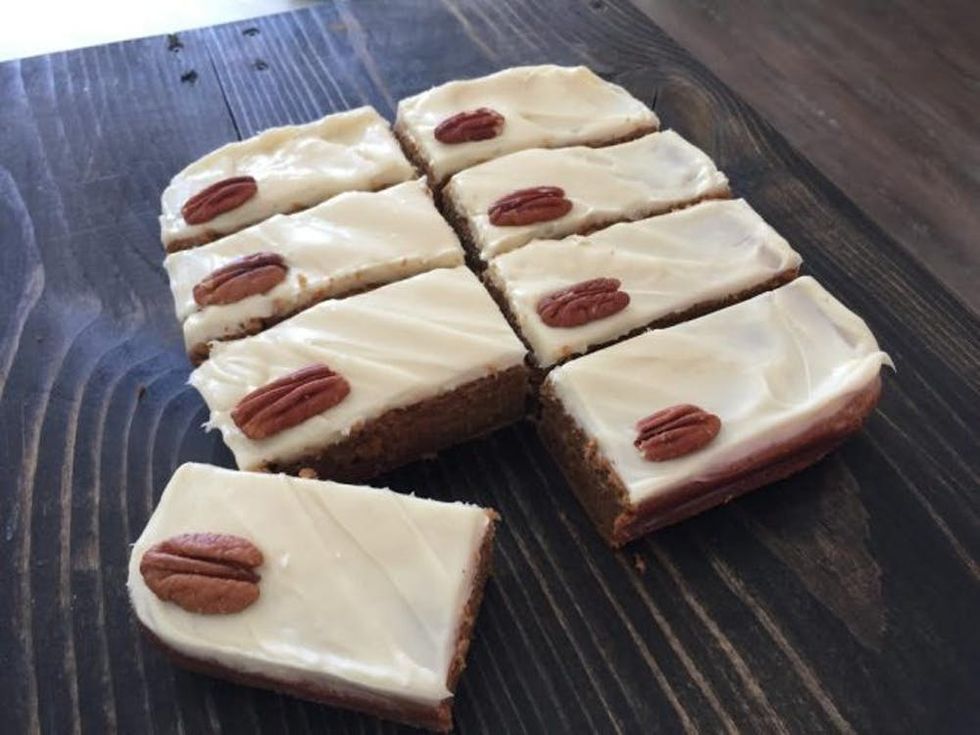 As for technique? That comes with time and, as Lorraine says, "Practice, practice practice."
One more tip: If you make a mistake, don't automatically assume the worst and throw in the towel. "Look and see how bad you think it is," she suggests. "Things can turn around at the last minute." Lorraine would know; she's seen her fair share of mistakes on the show. One contestant accidentally used salt instead of flour in a whoopee pie!
Luckily, Lorraine's Pumpkin Spice Bake Tray is so simple, even the most novice of bakers can (probably) do it one shot. See for yourself below!
INSTRUCTIONS
1. Preheat oven to 375 degrees Fahrenheit.
2. Line an 8-inch square pan with baking parchment.
3. Put all the ingredients for the base in a bowl and beat them well together until well combined.
4. Transfer to prepared pan.
5. Bake in the oven for 15-20 minutes or until a skewer inserted in to the center of the cake comes out clean.
6. Remove from the oven and leave to cool completely.
7. Once the cake is cool, put all of the frosting ingredients (but not the pecans!) together in a bowl and mix well until smooth.
8. Spread over the top of the cake.
9. Arrange the pecans on top, cut up the cake and serve.
That's it! Easy peasy, right? Our biggest problem now will be not eating the whole thing in one sitting. Happy baking!
What's the worst thing you've ever baked? Share with us @BritandCo.
(Photos via Lorraine Pascale + Anthony Harvey/Getty)