Make This $285 Necklace for Under $40!
Oct 03, 2013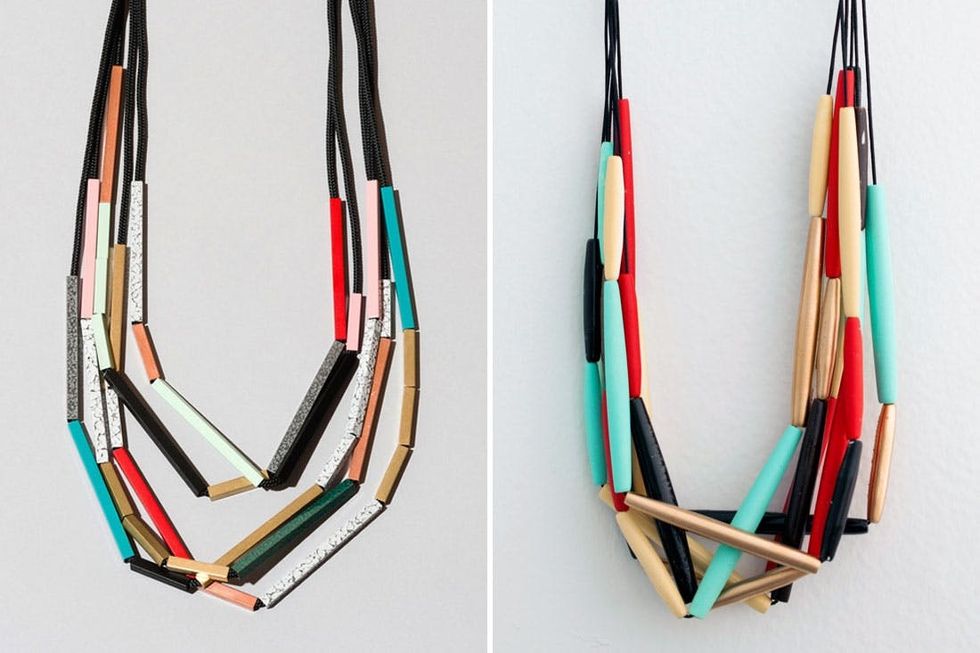 ---
When we came across this beauty by the folks at Iacoli & McAllister, we were totally inspired. The colors of the coated and uncoated brass and copper are so… us! If you're up for a splurge, we would totally support spending $285 on this gorgeous necklace. Of course, we couldn't resist creating our own hack on it, for under $40. Read on to see how it's done.
Materials:
– long tube beads of various sizes
– spray paint in many colors!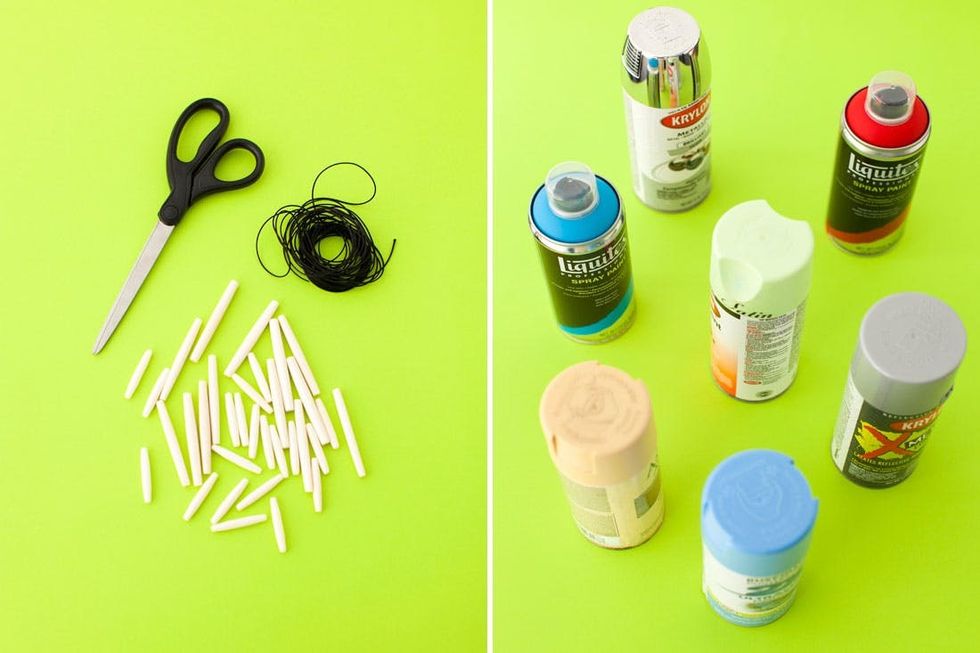 We couldn't find rectangular beads at our local bead store, so we went with long sort of oblong-shaped tube beads of different lengths. To keep things simple, we knotted all of the strands together at the top, eliminating the need for traditional jewelry tools or clasps.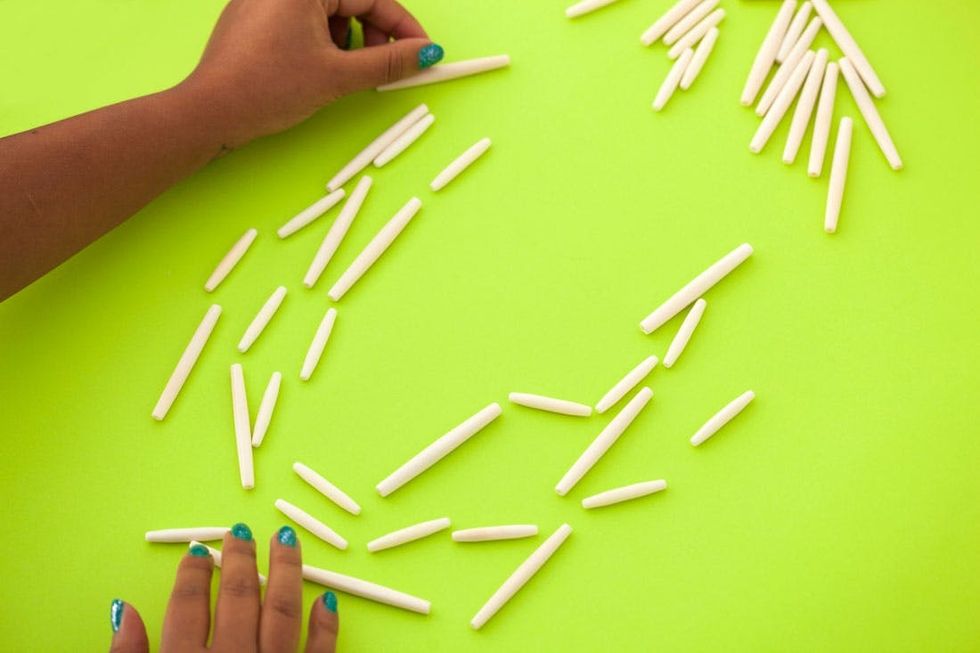 Layout your beads to see how many you'll need to make your necklace.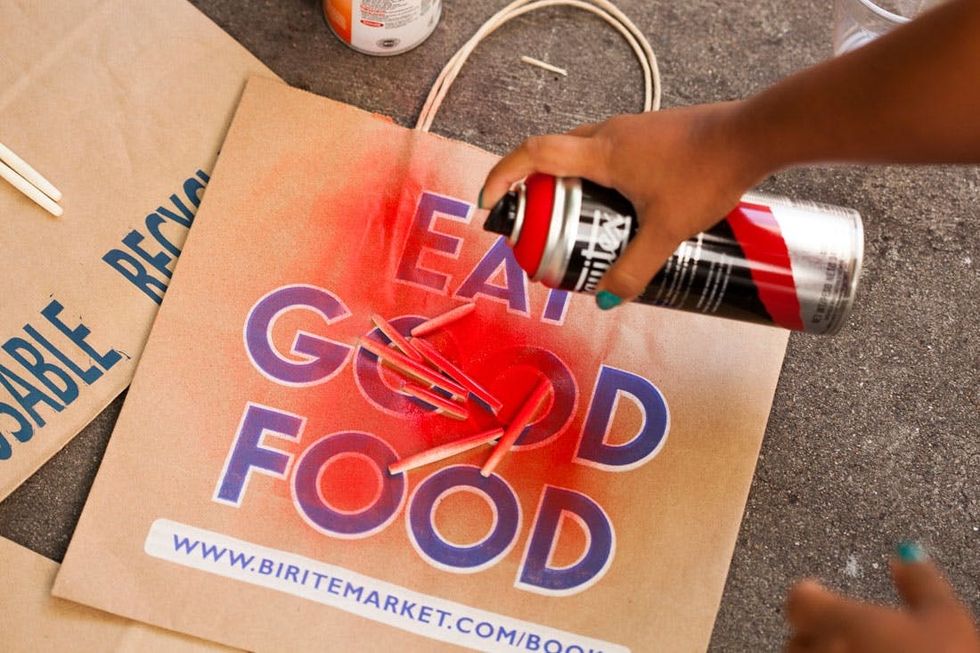 Head outside and spray paint those suckers! We went with red, black, dark brown, gold, light blue, and off-white.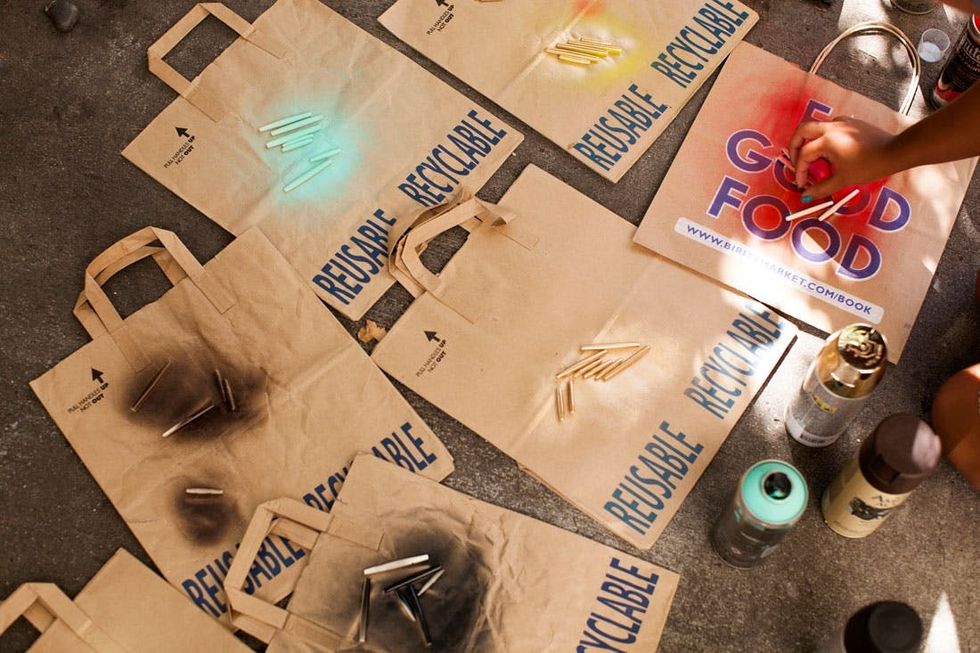 This is what our setup looked like. Rotate your beads and spray them again.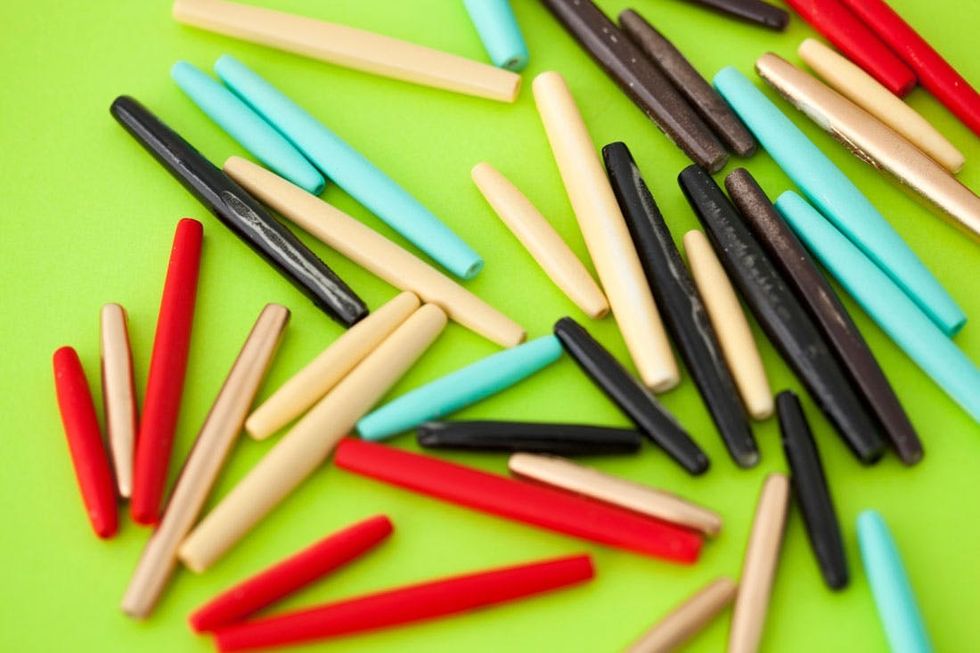 Now you've got beads! As you can see, some are a bit irregular, but we dig the texture the imperfection adds to each bead.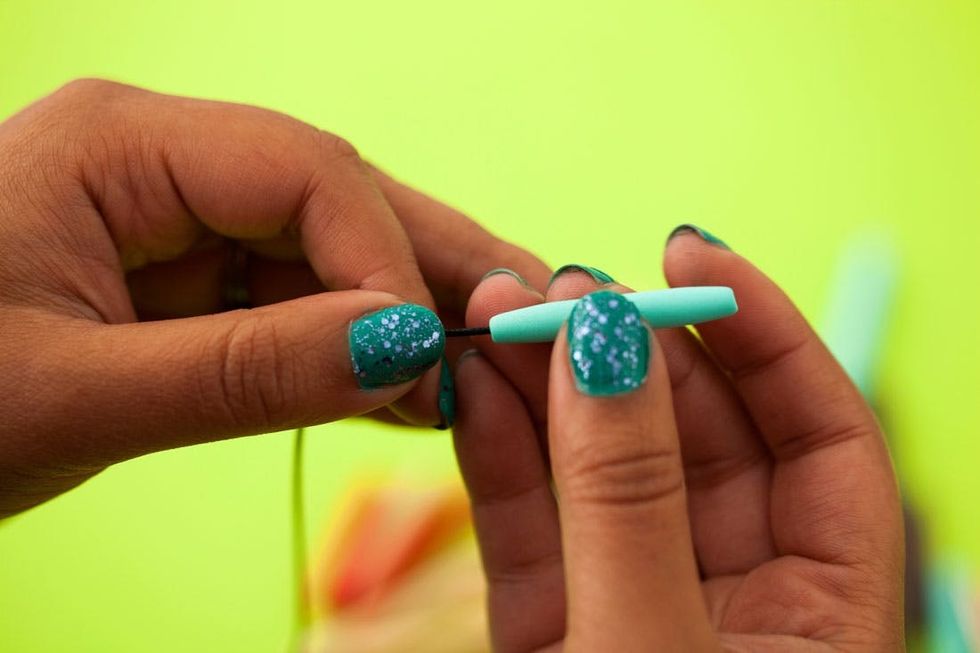 String 'em up.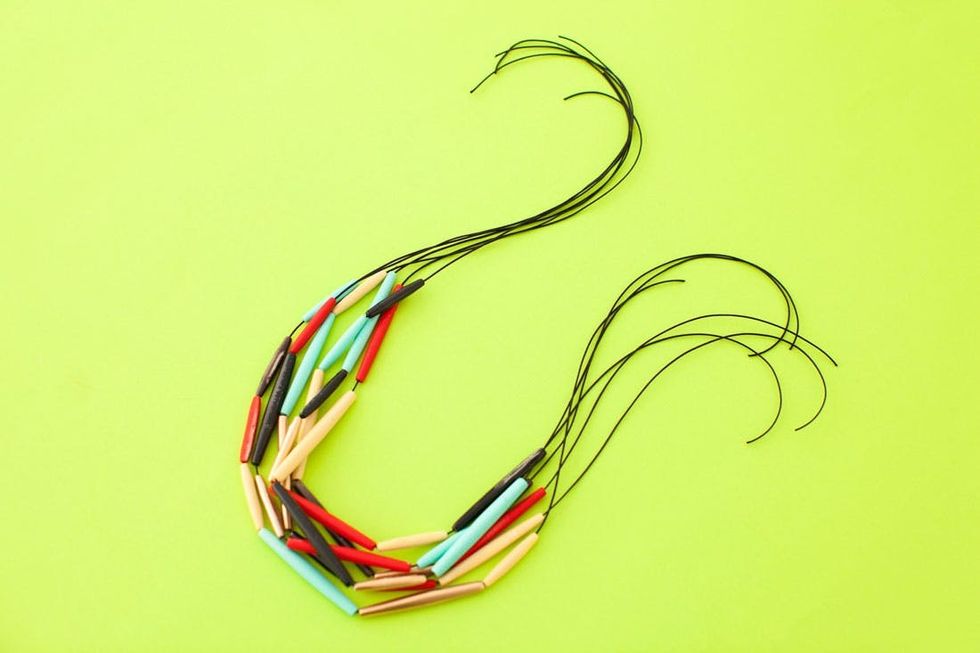 We created six strands of beads.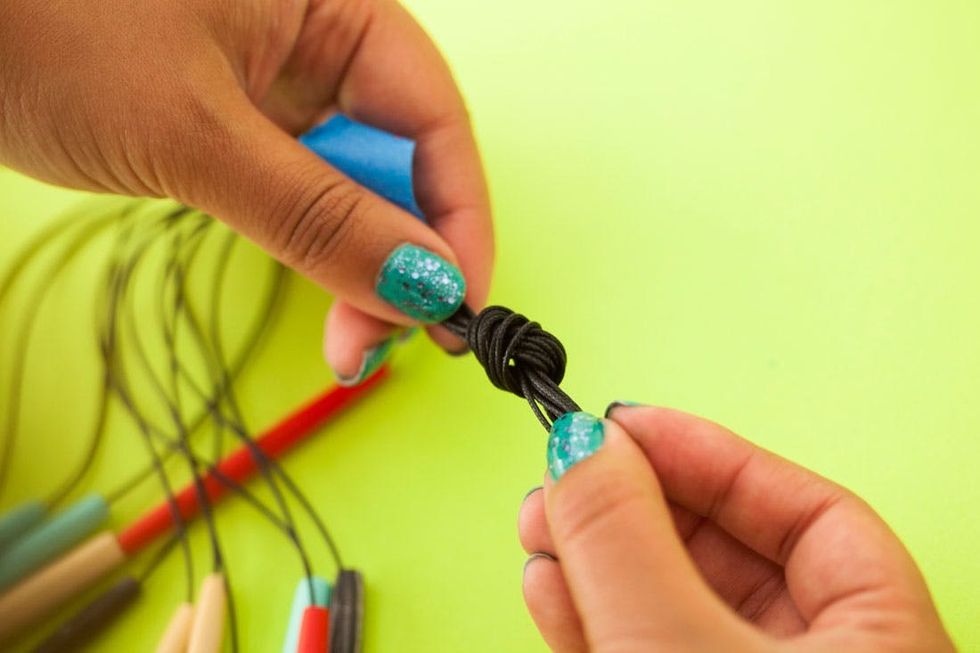 For the clasp, all you've gotta do is tie a knot. Seriously!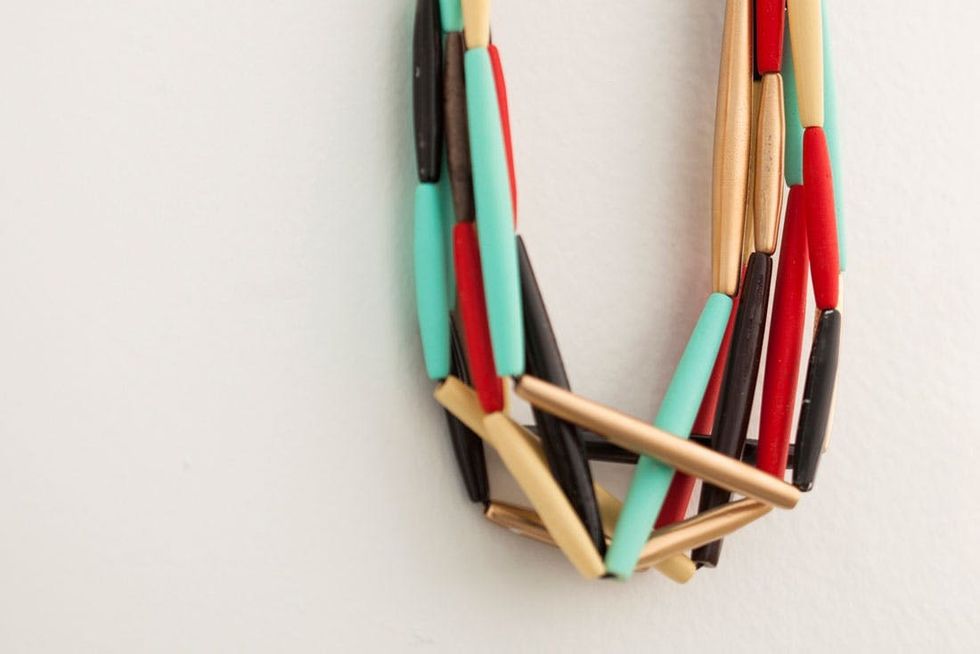 Voila! How chic is that?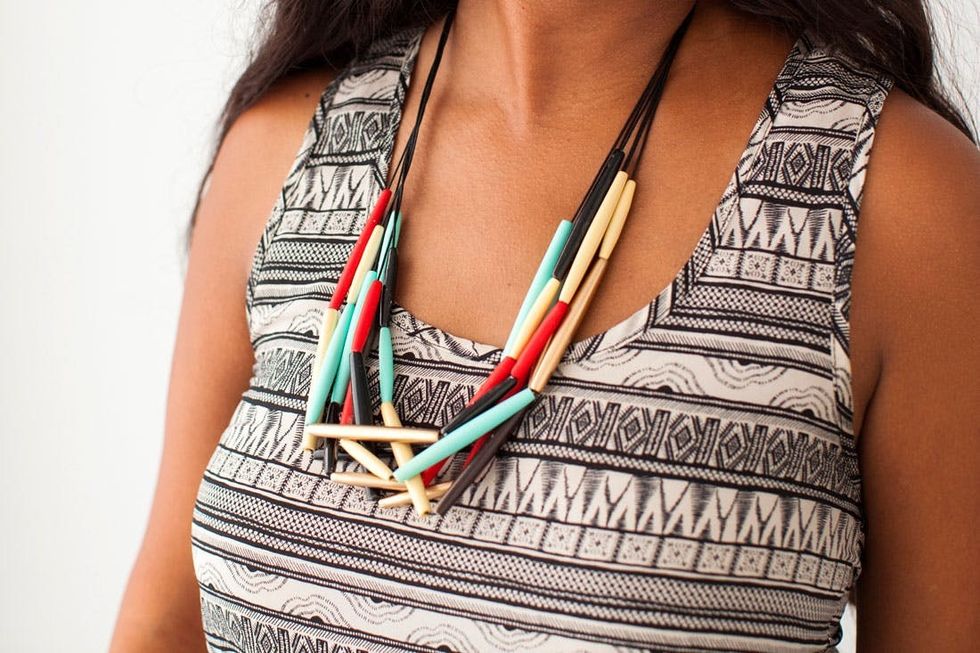 Naturally, we had to pair our necklace with a gangster attitude. West side!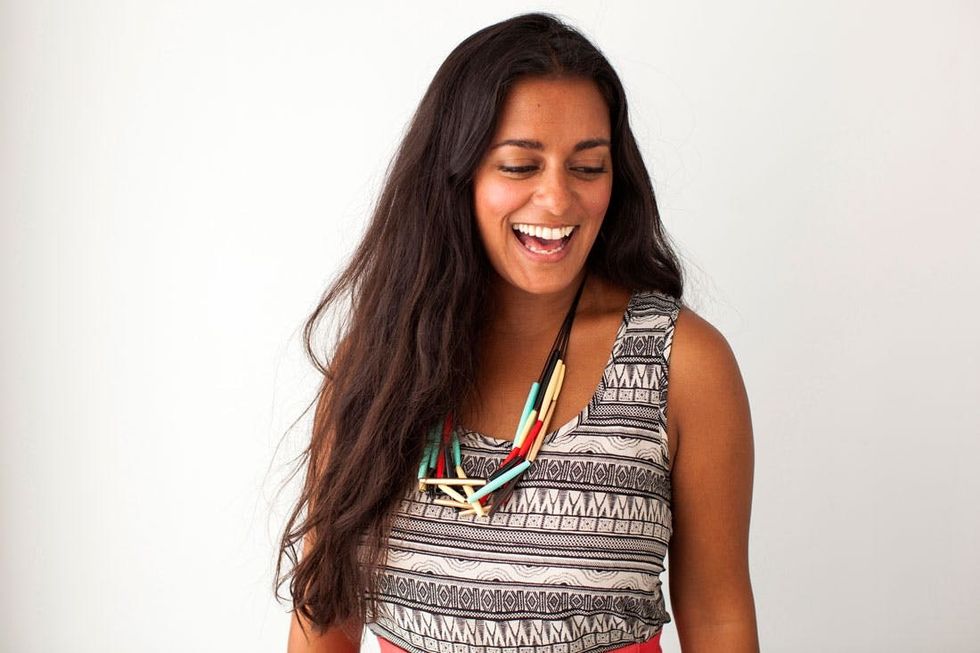 And we (read: I) couldn't resist trying it on as a headband. Boho chic?
Anjelika Temple
As Co-Founder and Chief Creative Officer of Brit + Co, Anjelika Temple brings her voracious consumption of all things creative and colorful to DIY projects, geeky gadgetry finds and more. When she's not DIY-ing her heart out, you'll find her throwing dinner parties with friends or adventuring with her husband David, their daughters Anokhi and Indira, and their silly dog Turkey.
DIY Style
Whether you want to tap into some holiday nostalgia, or find a fun DIY to do with your kiddos, this simple snow globe craft offers both! Together with Camp by Walmart, we built a customizable crafting journey so you can execute this decor upgrade based on your style preferences and the supplies you have around the house. For this project, you'll need to decide if you want your snow globe to be inside of a mason jar or glass orb, what type of snow you want (hello, glitter!), and what holiday scene should go inside. With 16 possible outcomes, we can't wait to see what you come up with. Check it out by watching the winter wonderland snow globe tutorial now!
Holidays