Here's Everything You Need for the Ultimate Vacation Makeup Makeover
Jun 09, 2015
Summertime is here, and hopefully that means lots of time off to take a vacation to a beautiful island or at the very least an ample staycation to soak up the sunshine from the comfort of your patio! I'm not sure about you, but I have always struggled with the stigma around wearing makeup when I'm on vacation somewhere hot because 1) even though I love options, I don't want to stuff my suitcase with unnecessary products and 2) when I'm somewhere tropical (or trying to channel that vibe), I want to look natural. So, here's how I deal:
---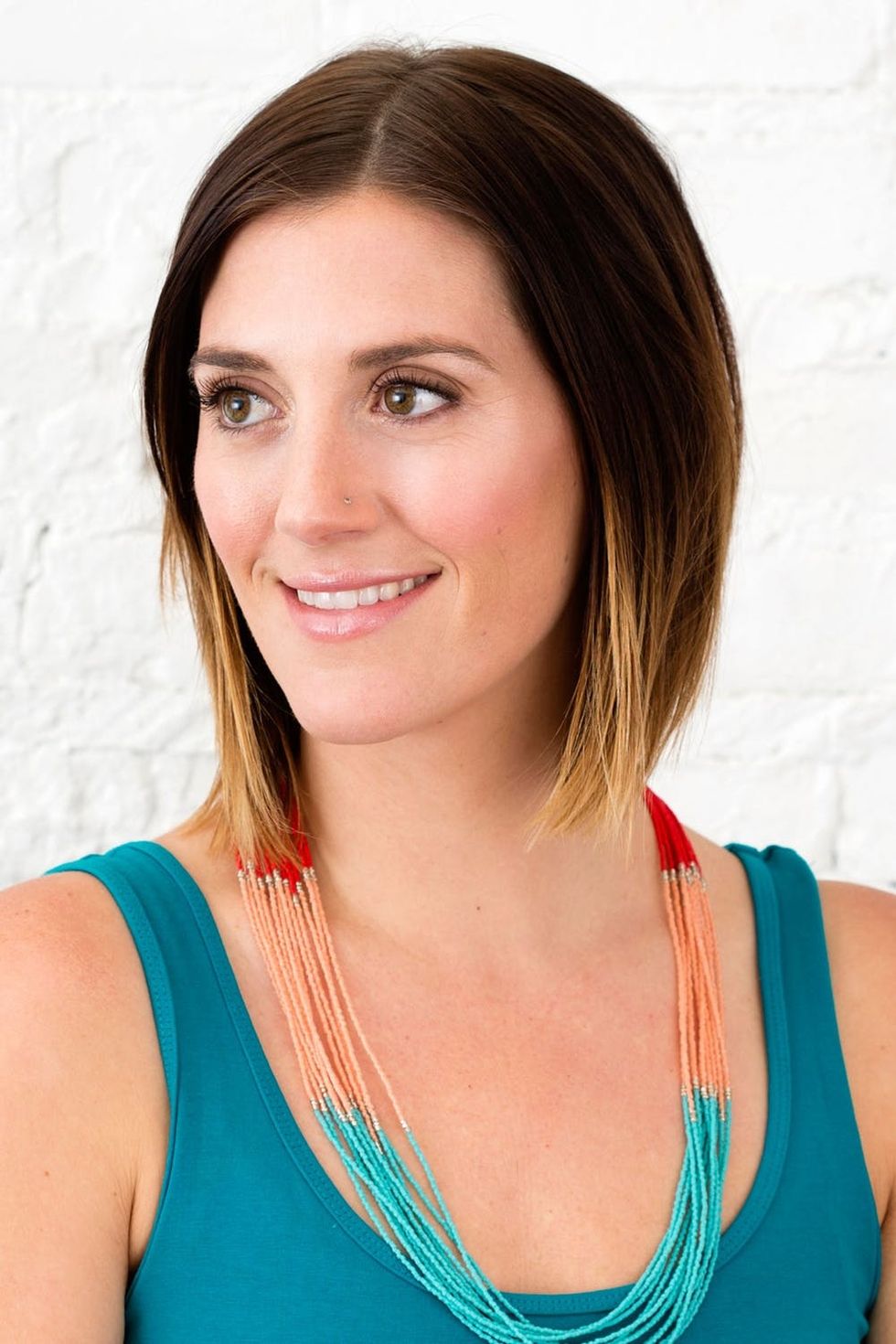 It's one thing to give up the makeup completely when you know you're going to be swimming in the ocean all day, but what about the rest of the time you're chilling on deck, lounging in the sand, exploring a faraway city or dining al fresco? You get the picture: you'll probably need a chic yet unfussy vacation makeup look, and so I'm offering a peek into one of my fave made-for-summer routines for a minimal makeup look that will still give you a glowing complexion, plus lots and lots of sun protection. Scroll through to learn your new go-to vacay look, complete with tips on what to pack + what to leave at home.
Step 1: SPF Moisturizer First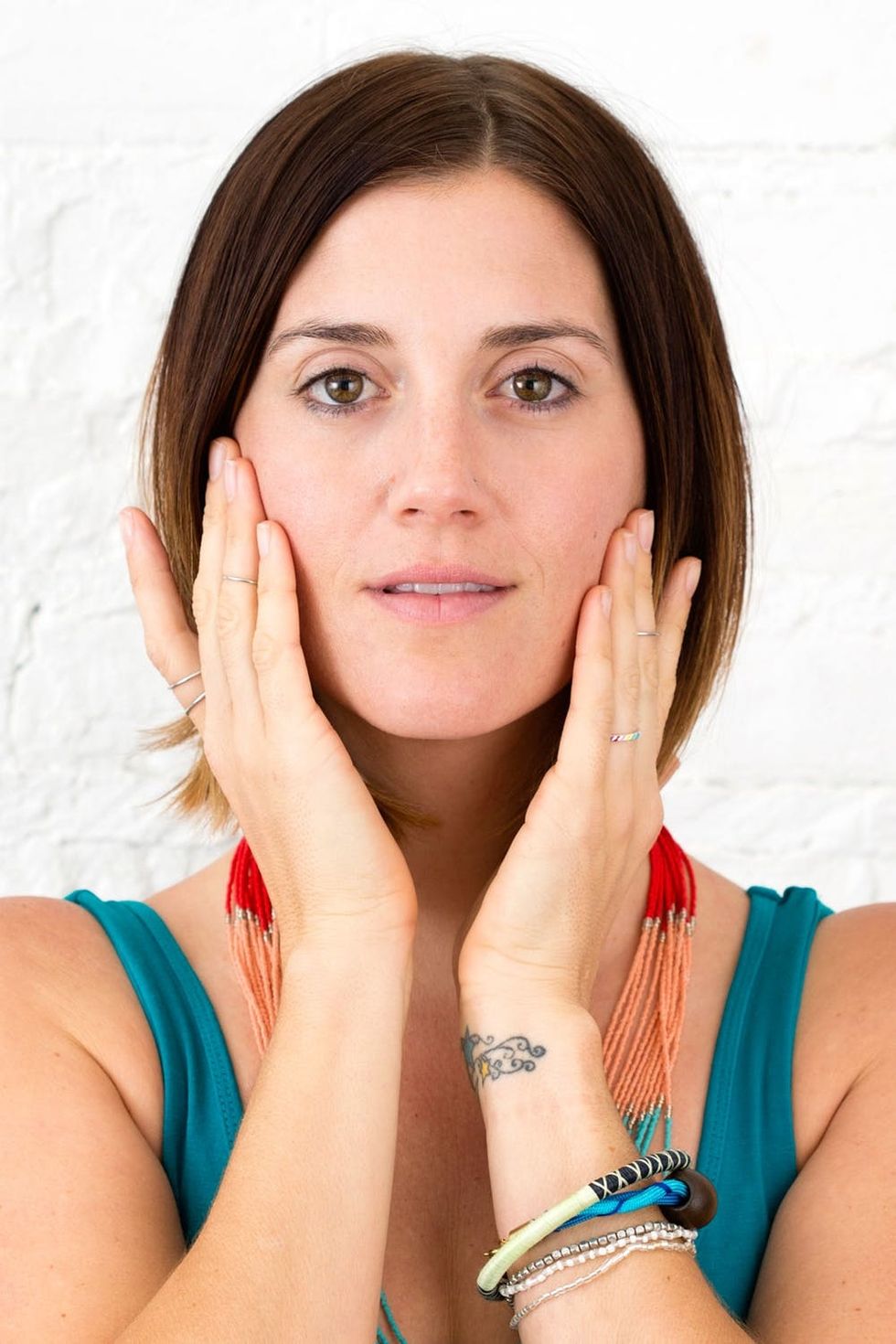 A lot of foundation or tinted moisturizers will have SPF of some sort in them already, but it's always a good idea to double down on the layers of protection, especially if you're going to be in the sun for long hours at a time. My absolute, absolute, absolute favorite right now is the Josie Maran Argan Daily Moisturizer SPF 47 ($32). The formula is the most hydrating potion I have put on my face, and the scent is divine. It also makes my skin look more radiant immediately.
Step 2: Skip the Foundation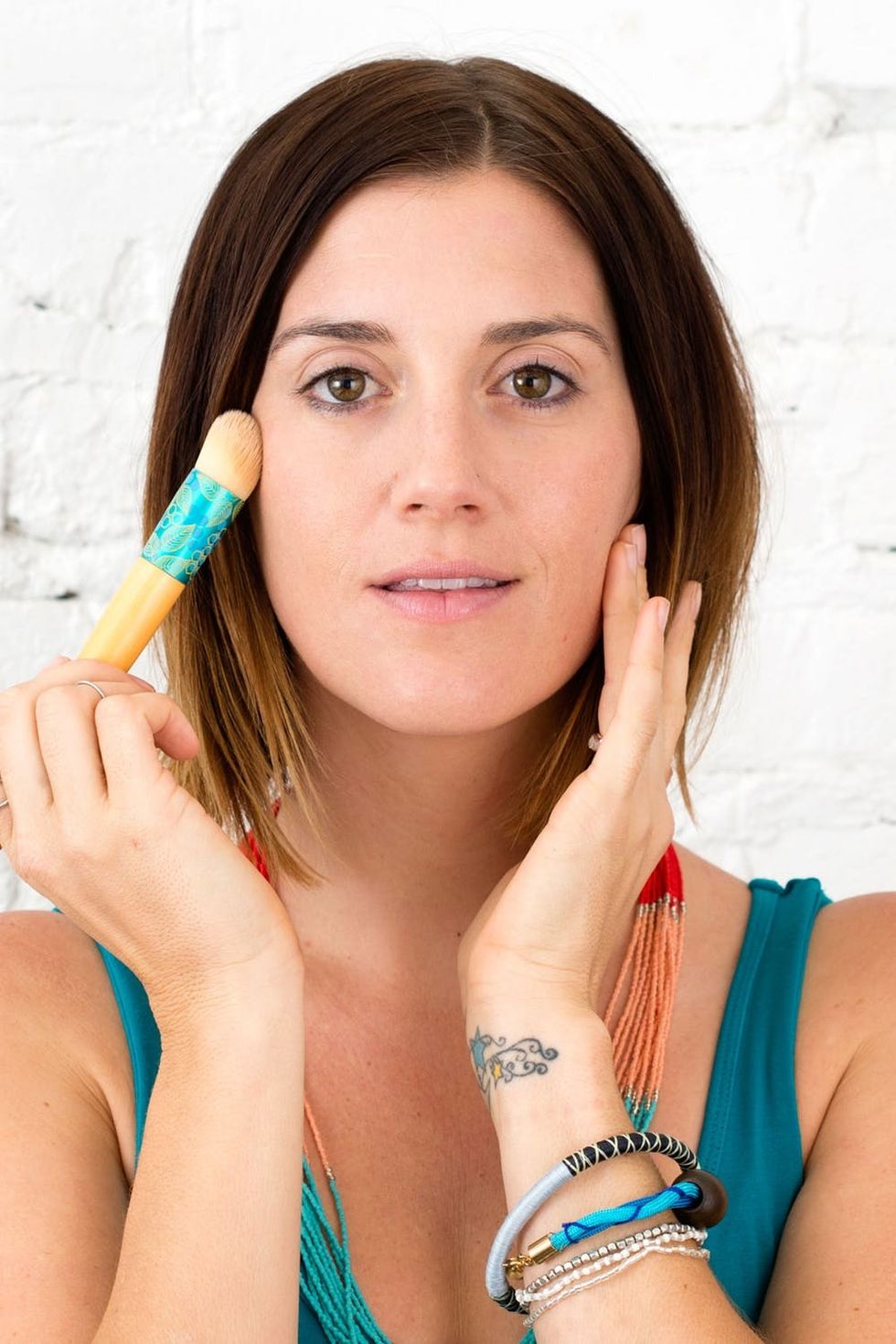 The beauty of a tinted moisturizer is that typically it's more lightweight than your standard foundation — perfect for those scorcher days. I have tried MANY and still my most favorite is Laura Mercier Tinted Moisturizer SPF 20 in Illuminating ($44) because of its lightweight, highly pigmented flawless finish. You can apply with just your fingers, but I find using a brush to disperse the product first (then blend in with my fingers) is the best way to A) get more coverage with less product and B) make the product blend in a more natural way.
Step 3: Get Glowing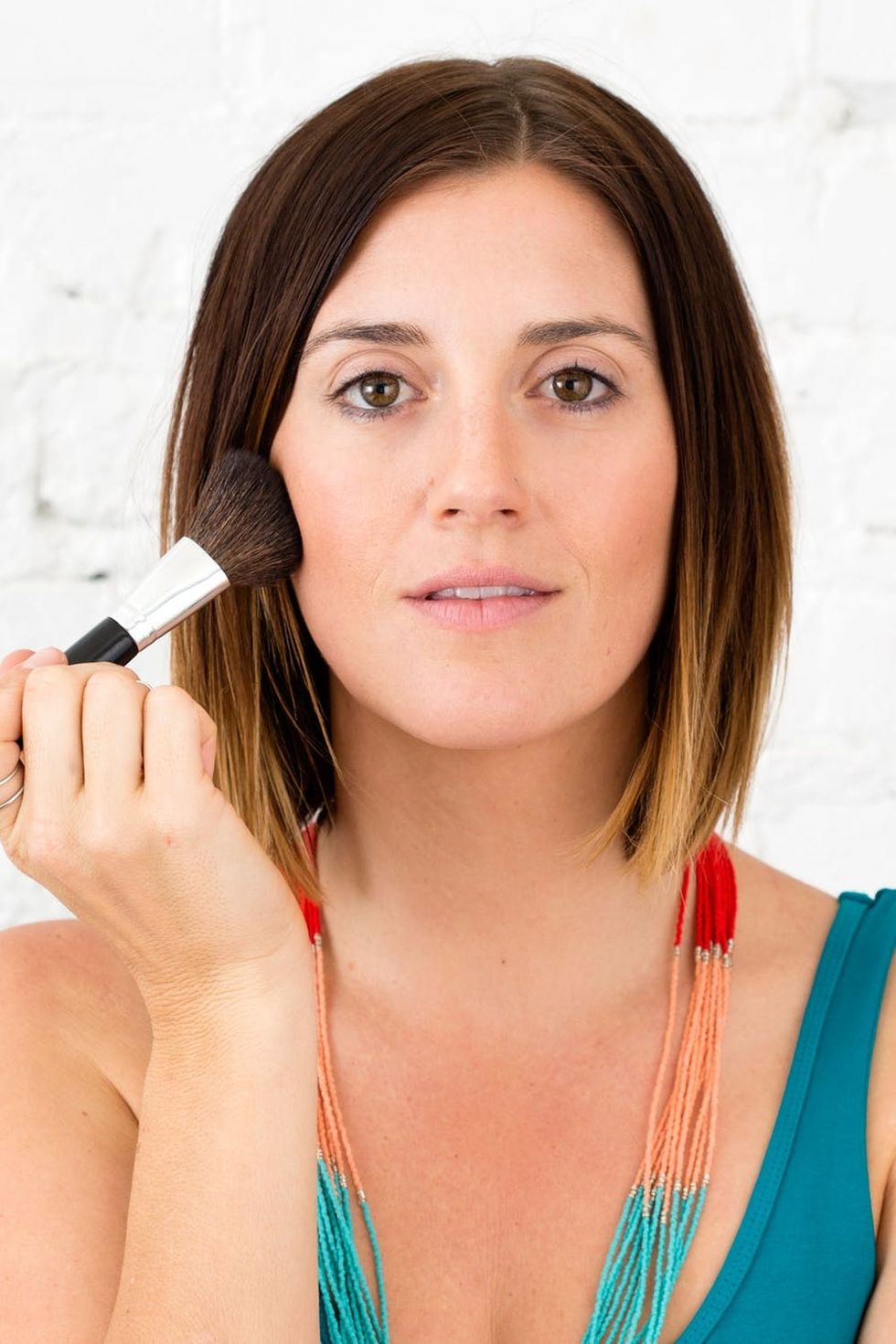 If you don't have the Urban Decay Naked On The Run Palette ($54) then opt for another warm, maybe even shimmering bronzer that will give your skin that perfect golden sun-kissed touch without having to get too much sun on our actual faces. Apply the bronzer with an angled face brush to the hollows of your cheeks, temples, hair and jawline and slightly down your neck to blend into your skin tone.
Step 4: Brighten Up!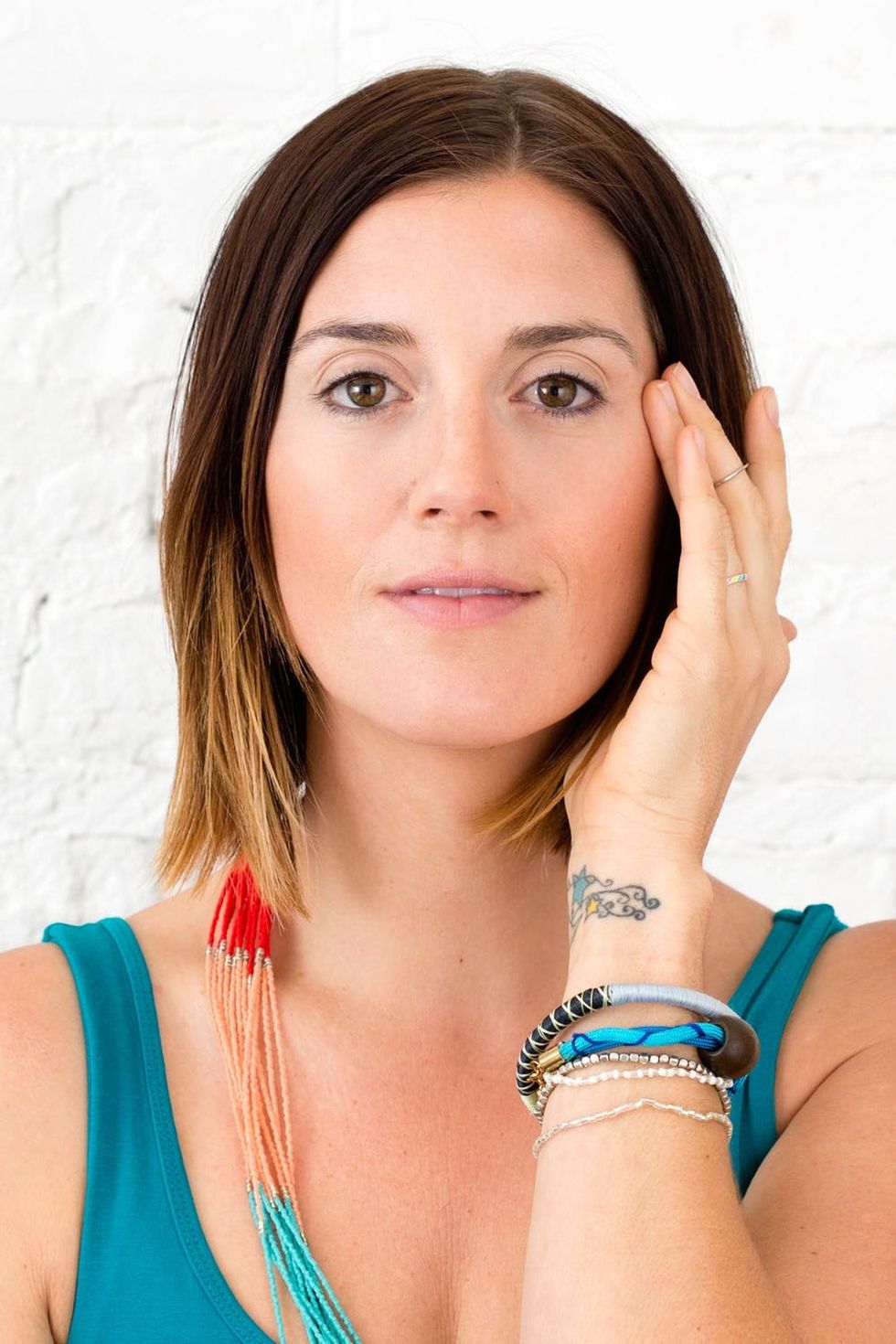 To get a brightening, almost glowing look, grab a concealer that's slightly lighter than your natural skin tone. A great vacation concealer that will stand up to the heat and humidity is a drugstore favorite of mine, Maybelline Cover Stick Corrector/Concealer ($6). This is a little on the thicker side, so you need to use the warmth of your fingers to gently tap and melt the product into your skin so it blends nicely. Because of the texture it will last much longer too!
Step 5: Apply a Pop of Pink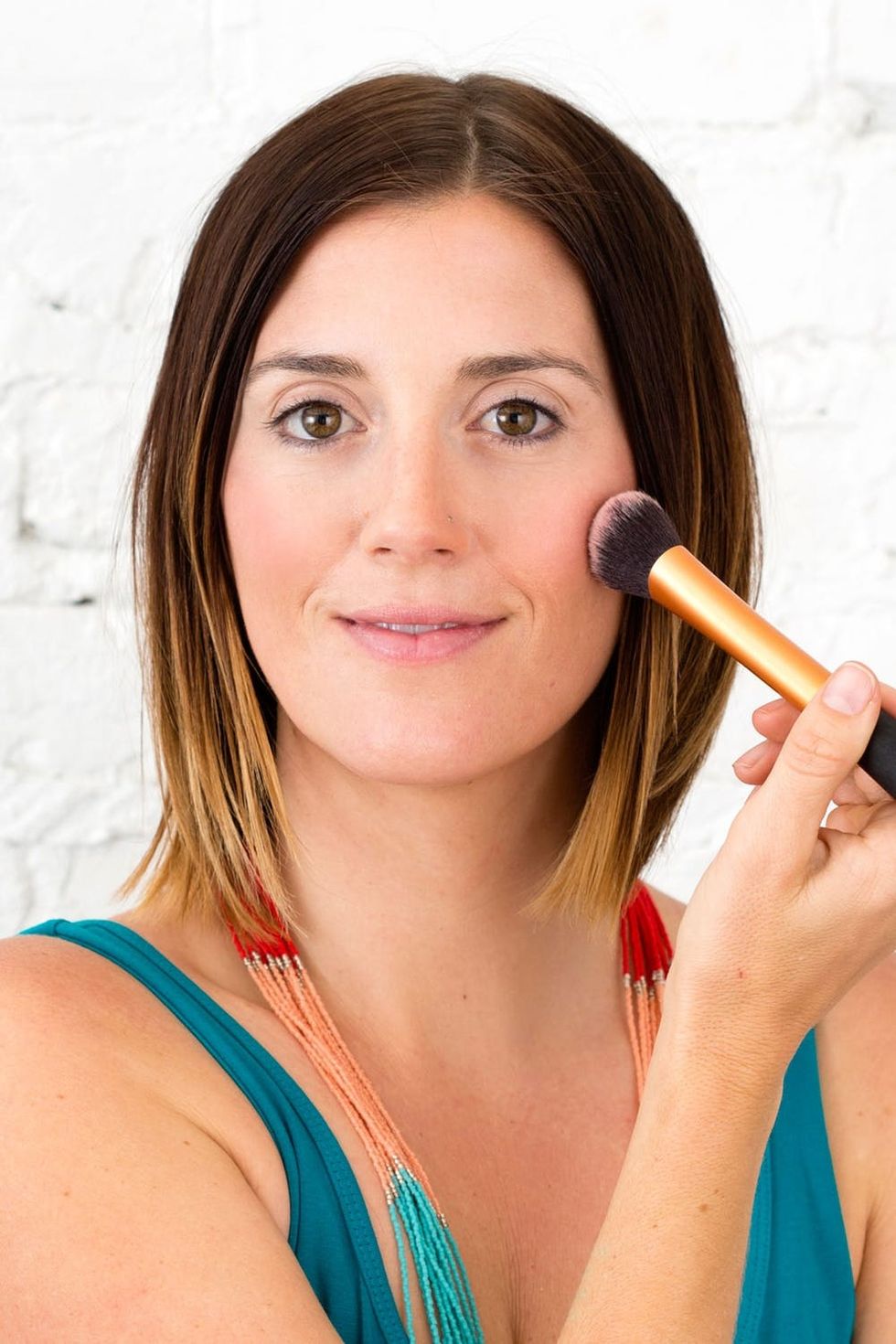 Getting back to the Urban Decay Naked On The Run Palette ($54) pick up a little of the pink blush with a fluffy blush brush and apply to the apples of your cheeks, blending upward and back toward your temples. The trick here is to really blend, but go light on your blush because there is a good chance your skin will naturally be flushed from the heat.
Step 6: Keep Your Eyes Soft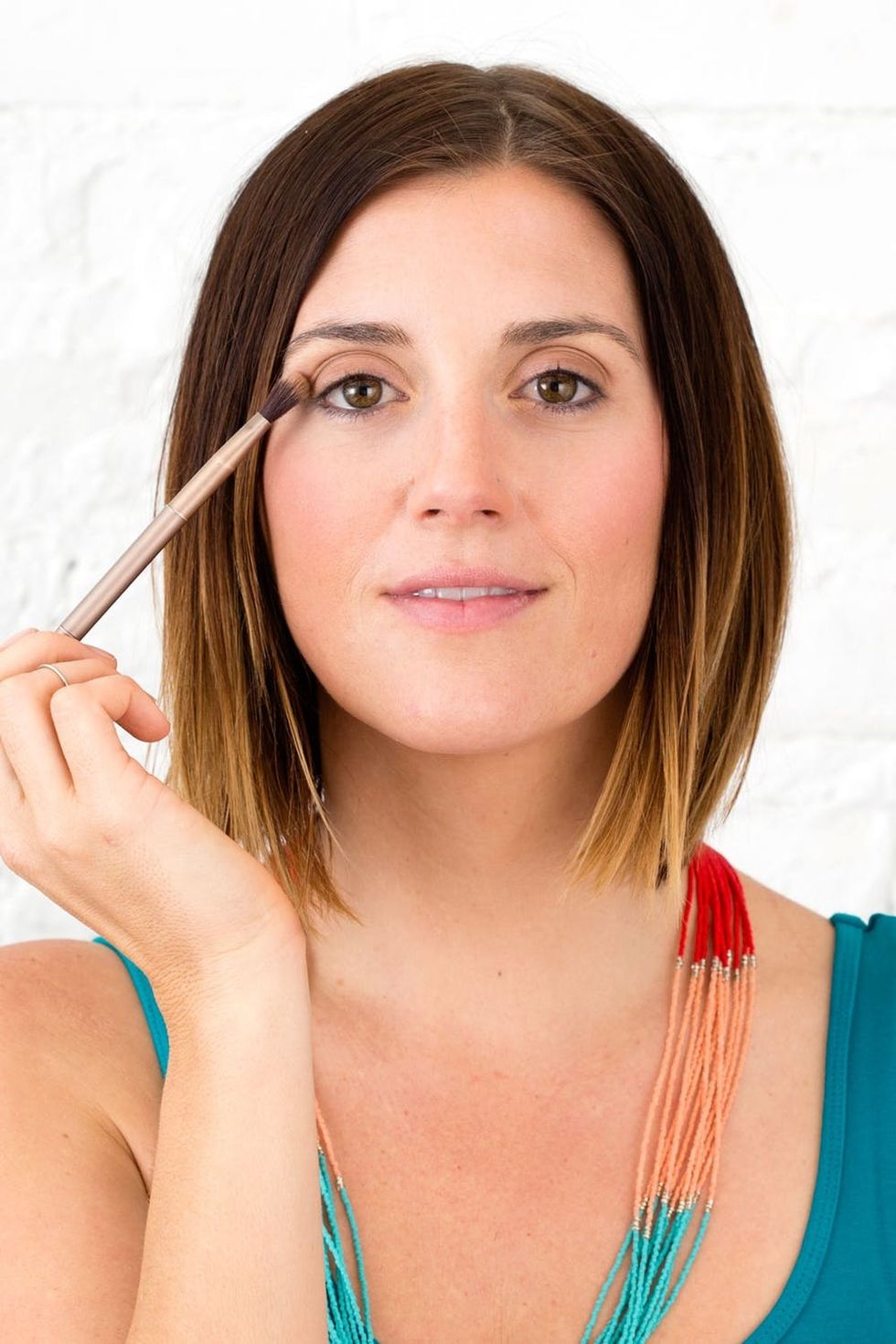 From the same palette, youl'l find an array of gorgeous neutral shadows all perfect to create the most natural dreamy eyes. On your browbone, inner corners of your eyes and in the center of your eyelids apply the cream-colored, slightly shimmery shadow with a flat brush. In the crease, apply the light neutral taupe brown shadow with a fluffy brush add then add a pop of the bronzer over it to help warm it up.
Step 7: Gorgeous Brows + Natural Liner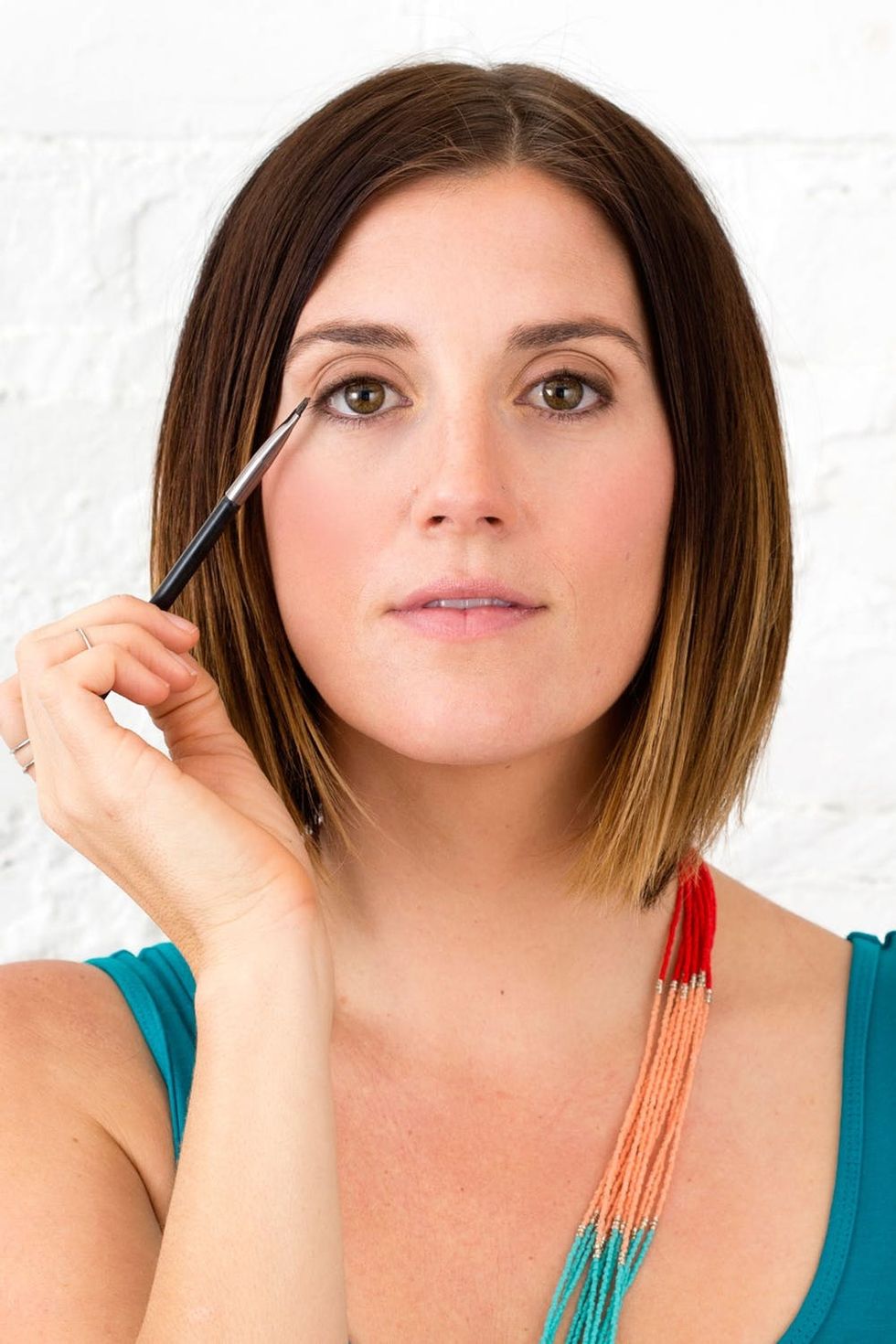 Another perk to this palette is that you can use one of the matte brown shadows (light or dark, depending on your coloring) to fill in your eyebrows with an angled brush and blend and set it in place with a clear eyebrow gel (also, no need to pack/keep track of like 100 tiny compacts!). For your liner, use a dark brown instead of black (like the one in the palette) to tightline your upper lash line only (remember that means to apply liner to the inside of your lash/waterline, not above it). The color + technique will give you a subtle, more natural-feeling look. To set this in place so it does not bleed when you hit the beach, use ANY of the shadows in your palette to tap it directly over the liner you just added with your flat brush.
Step 8: Mascara + Lip Gloss Up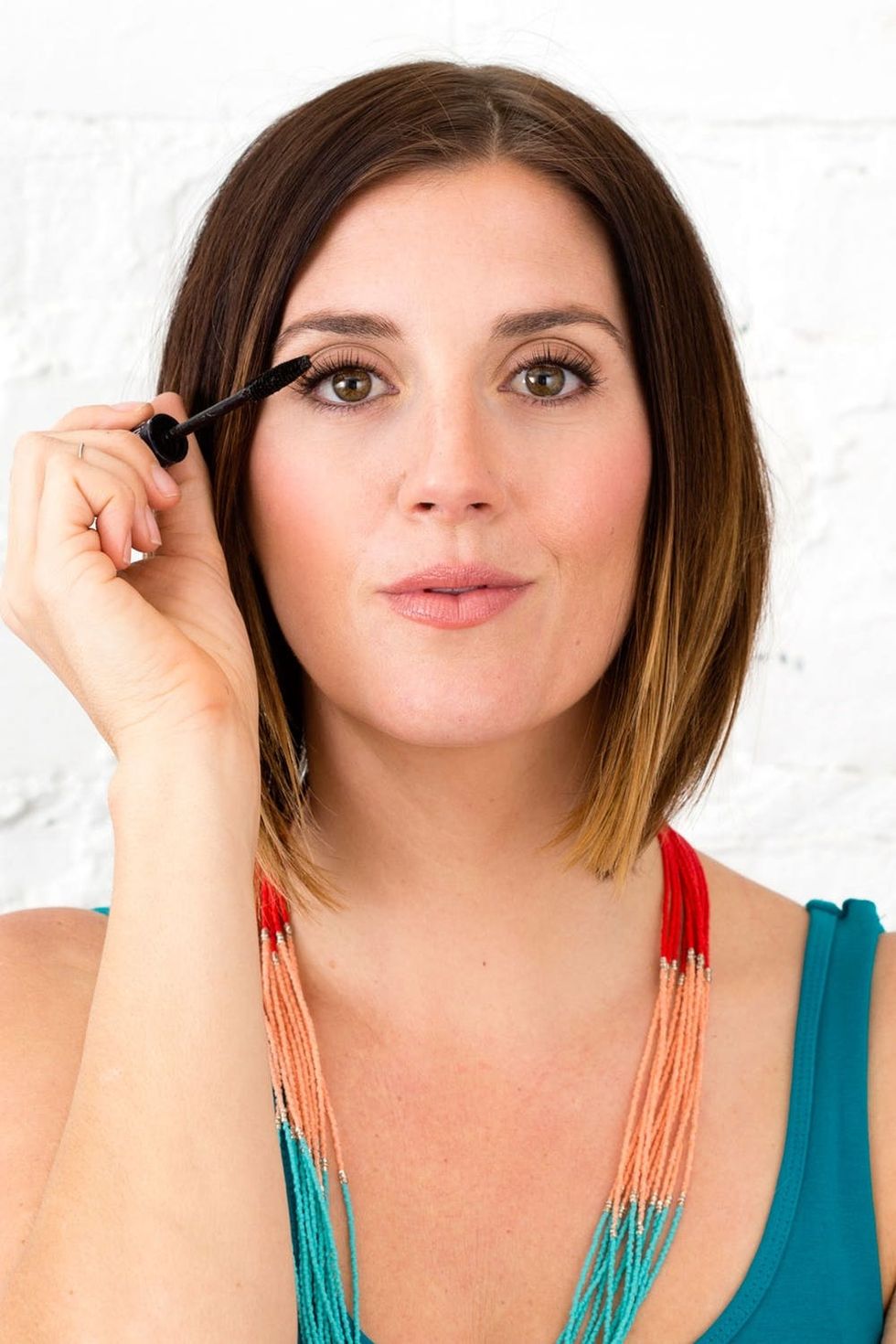 Most people would opt to go for a waterproof mascara while being on vacation in the heat. I personally try to avoid it at all costs because it always makes my eyelashes feel dry. I am in love with the — you guessed it — mascara from the palette. It goes on in a feathery fashion and can either look really, really natural with one coat or more dramatic with a few coats. I love this for vacation because the second I jump into the water it may come off, but so easily — not in the way that leaves you with racoon eyes. It just disappears, leaving your eyes makeup free and still beautiful. If you are concerned about having makeup on after swimming then maybe waterproof is a better bet. Just swap out the one in this kit for another one similar in size. The lip gloss that comes with the kit is also a beautiful. natural plumping gloss that looks good on everyone!
Step 9: Highlight A LOT!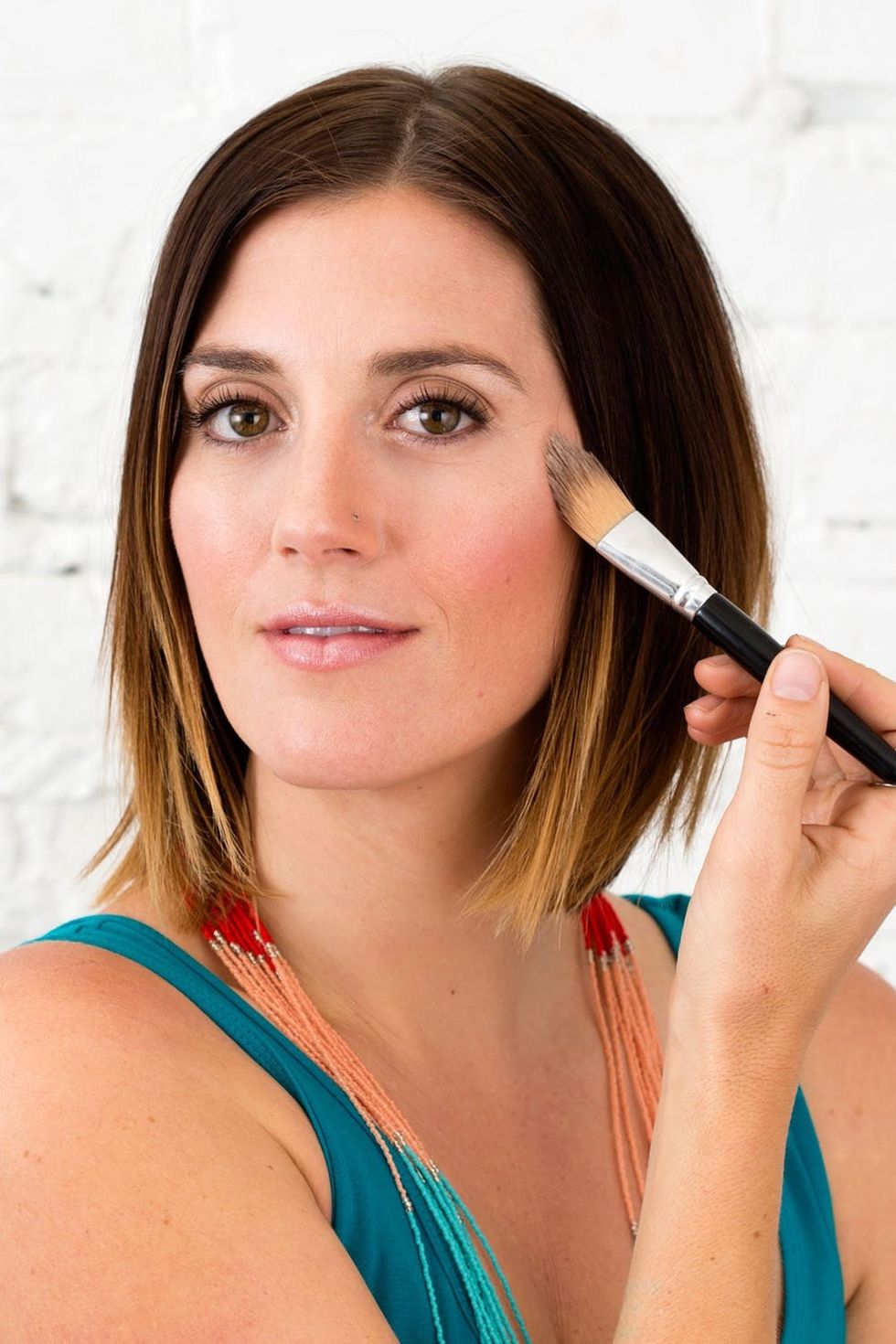 Normally I would recommend applying a gold-based highlighter on your face when you're going for a bronzy look that you want to wear in the sun. But instead, I'm letting you in on my secret to an easy and really effective way to bump up your glow in the summer that will make you feel like a goddess on vacation. Use a pearlescent highlighter like High Beam Face Highlighter Luminescent Complexion Enhancer ($26) instead to get an extreme, more contrasty, yet still natural-looking glow. Apply above your cheekbones back up onto your temples, the center of your eyebrows slightly up onto your forehead, down the bridge of your nose, on the center of your upper lip and slightly above it. For your eyes, use a smaller brush and apply it over all of the areas you have the cream colored shadow. The lighter color will provide a luminous reflective highlight that gives your skin that hydrated, dewy flawless finish. Also, once the heat or humidity hit your skin and this absorbs a little, it looks even more radiant and natural! Pro tip: use a finishing spray like Urban Decay All Nighter Long-Lasting Makeup Setting Spray ($30) to protect your makeup and help it last longer.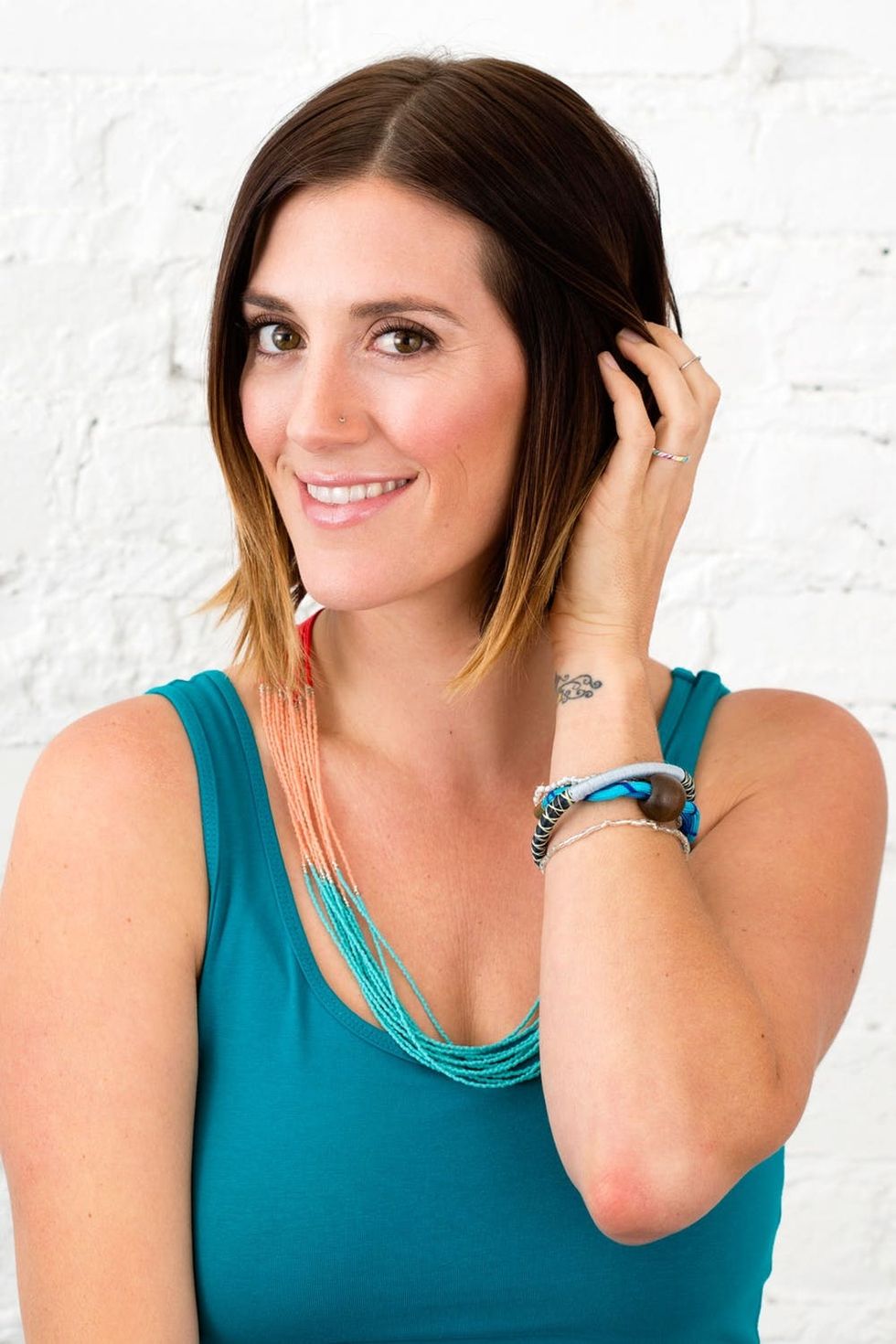 Glowing — check! Radiant — double check! Still looking natural — triple check! See, it's not always an all or nothing situation; sometimes we just have to adjust our ritual here and there to customize it for any situation.
What are some of your favorite vacation makeup looks? Share in the comments section below.