This Vlogger Dyed His Hair Red With Mountain Dew
Jun 26, 2017
We've come a long way from squeezing lemon juice in our hair to create the "perfect" summer highlights. In a time where unicorn and Starburst-inspired hair color are becoming actual trends, beauty vlogger Bradlee Wannemacher is pushing the limit by using actual food to achieve his latest dyed look.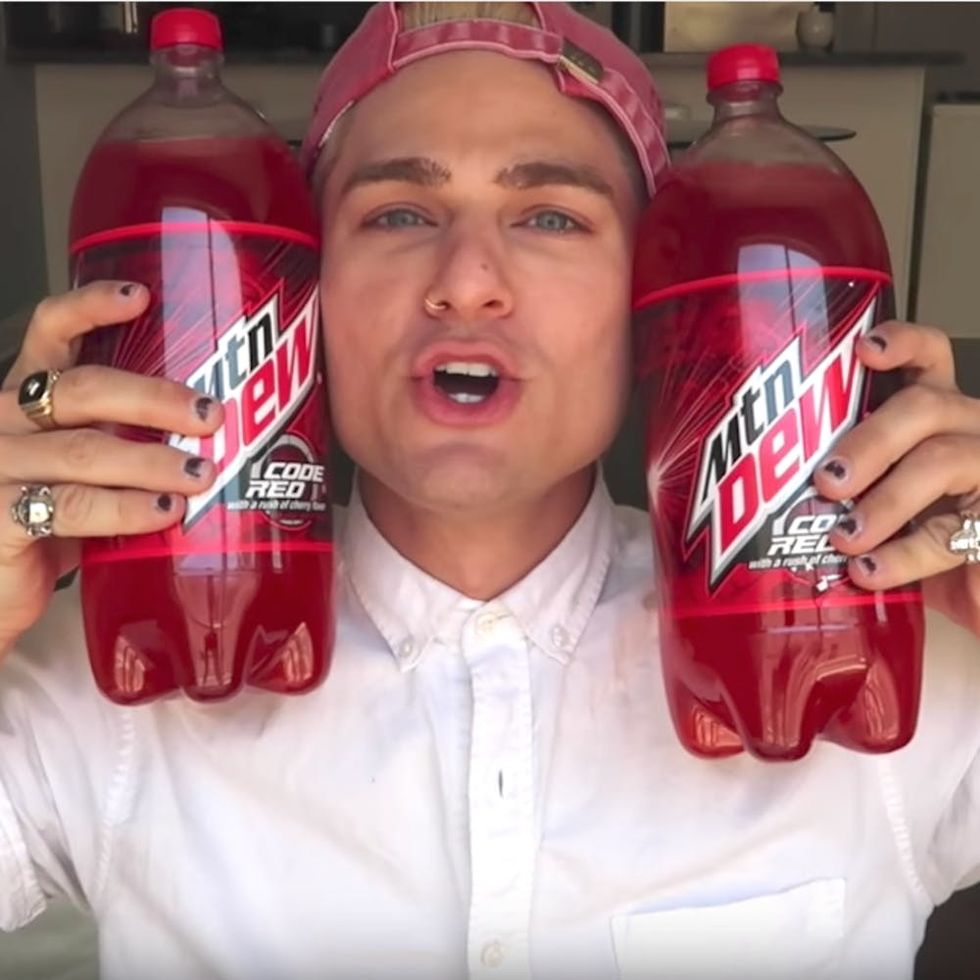 ---
The YouTuber, who boasts more than 780,000 subscribers, posted a video showing him using Mountain Dew Code Red for his dye job. Wannemacher mixed two parts conditioner with the Mountain Dew and let it sit on his hair for 40 minutes. It's probably worth noting that he started with platinum blonde hair, so, like many dyes, this wouldn't work outright on brunettes.
The result? Not quite red but a surprisingly flattering cotton candy hair hue.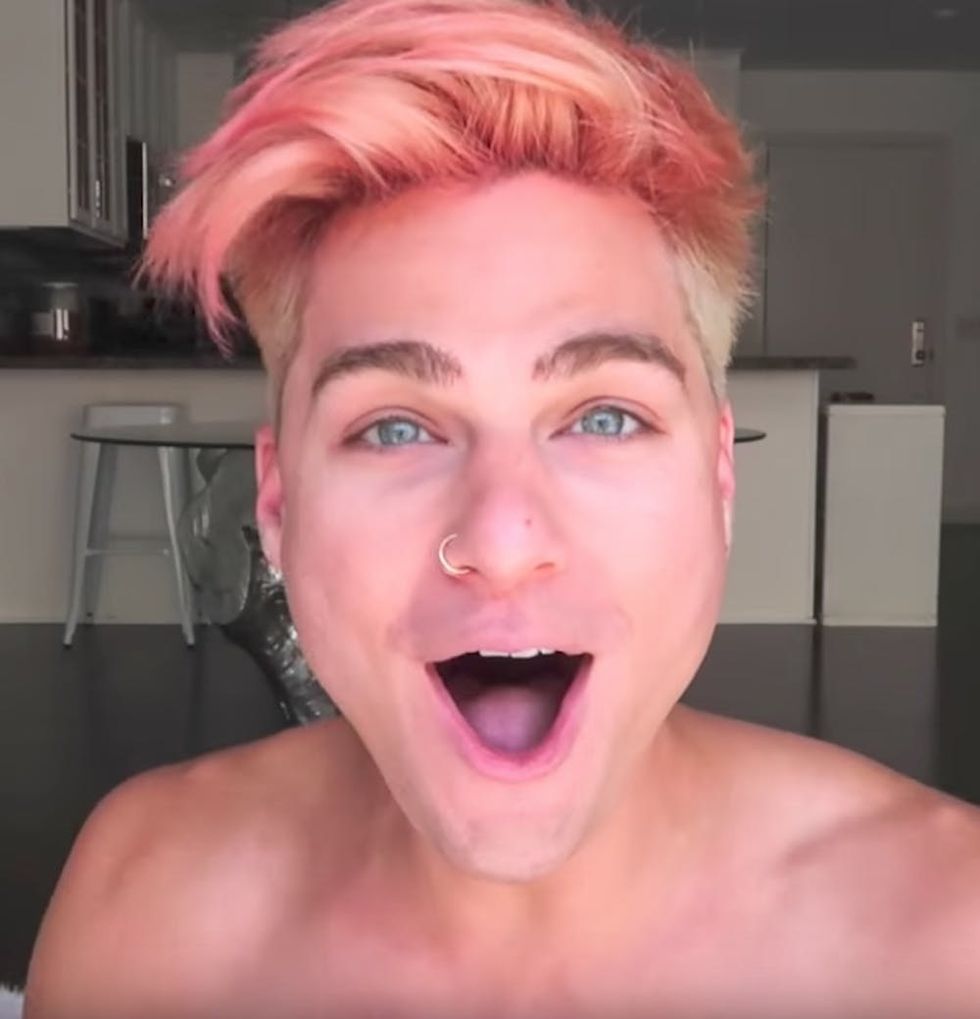 As crazy as this technique seems, it's not Wannemacher's first time turning to the pantry for hair dye. His YouTube channel features a whole series of videos using non-traditional dyeing techniques like Jell-O, coffee, Starbucks Unicorn Frap, rock candy, ketchup and mustard, and more — and they actually work.
Would you use food as hair dye? Tell us if you'd dare to try the trend @BritandCo!
(Photos via Bradlee Wannemacher/Youtube)
 
Elyse Roth
Elyse Roth is a freelance writer and editor who is a midwestern transplant in NYC. She loves to explore the city, plus you can find her at a Broadway show or the ballet usually once a week. When she's not finding things to do in New York, she's thinking about where she can travel next. She's combined her love for food and TV into a blog where she makes food eaten on her favorite TV shows at tvdinnerblog.com.
Hair