Starburst Hair Might Be the Next Rainbow Hair
Jun 22, 2017
There always seems to be a different hair trend popping up; this year alone we've had everything from sunset and unicorn hair to your run-of-the-mill rainbow. There's even been some armpit hair dyeing going on. And with the creation of sherbet hair, it seems people are turning more toward food — particularly sweets — for inspiration. Case in point: The newest dye job to grace your Insta feed is based off of Starbursts.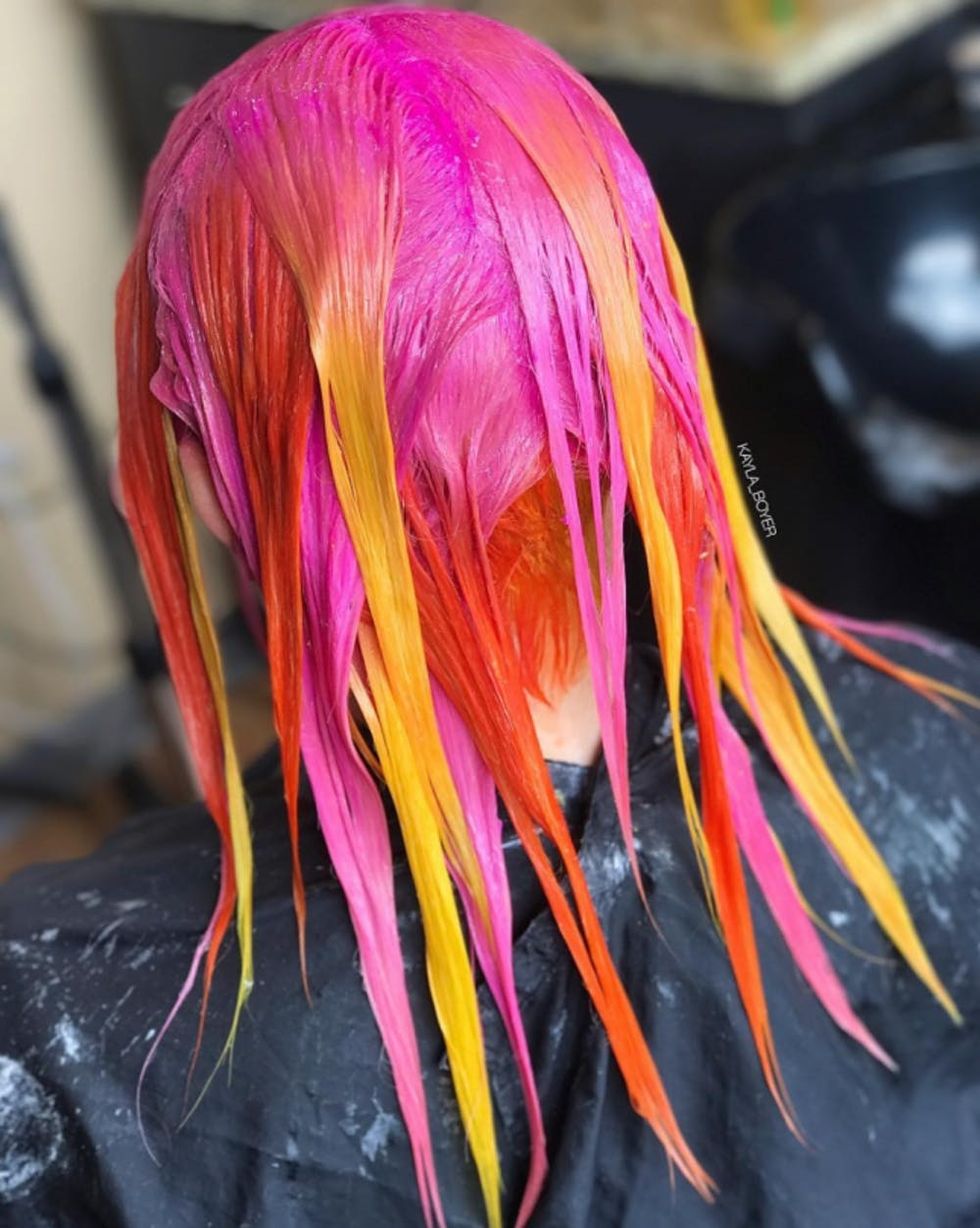 ---
Hairstylist and makeup artist Kayla Boyer created the bright look using a mix of pink, yellow, and orange. And the finished look really does look like a liquid version of the beloved chewy candy. Boyer explained her process on the "after" photo, saying, "For this creation I lightened her with @pravana#purelightpowerlightener with 20vol, and overlayed with #pravanavivids in neon pink & locked in pink at the base, and melted in neon orange & orange, and yellow & neon yellow through the ends."
Wow. Hopefully we'll see some more candy hair in the near future, because how better to celebrate summer than with bright, good-enough-to-eat colors?
What do you think of Boyer's candy creation? Tell us @BritandCo!
(h/t Teen Vogue; photos via Kayla Boyer/Instagram)
Shea Lignitz
Shea can be found in the nearest bookstore or brewery, exploring the great outdoors, or blasting Led Zeppelin. She grew up in the cold and rain of Northern California's redwoods but is currently wandering around Texas.
Hair