10 Things You Never Knew Could be Waterproofed
Mar 21, 2013
Rain, rain, go away! It's downright dismal in San Francisco this week, but we've got our eyes on the flowery prize. After all, you know what April (er, late March) showers bring, right? :)
---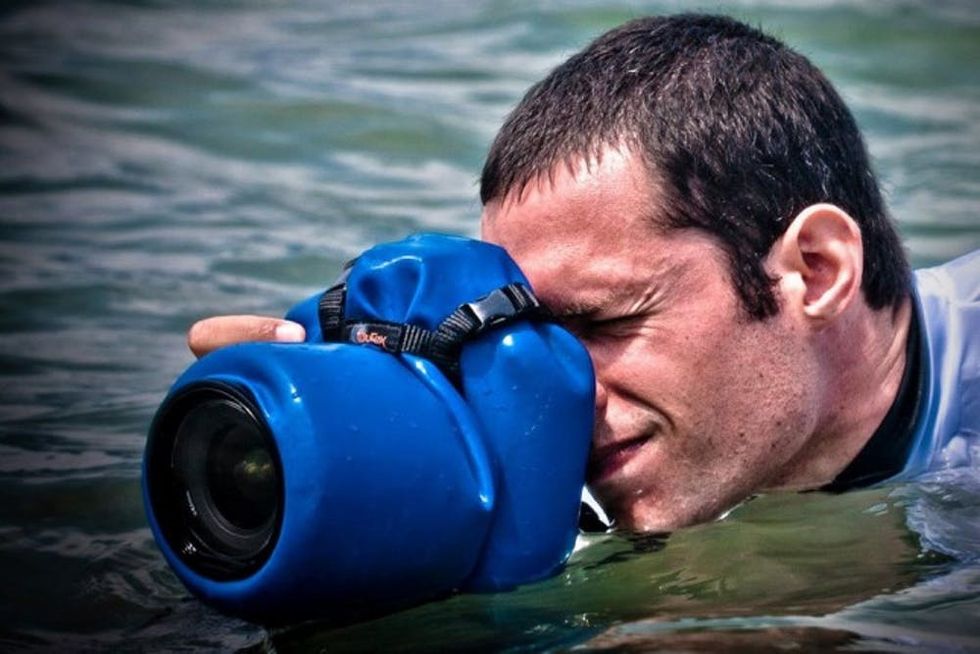 1. Waterproof SLR Scuba Suit ($75 and up): Currently looking for funding on Kickstarter, this scuba suit for your camera is pretty darn amazing. Forget using those disposable waterproof cameras for all your aquatic adventures!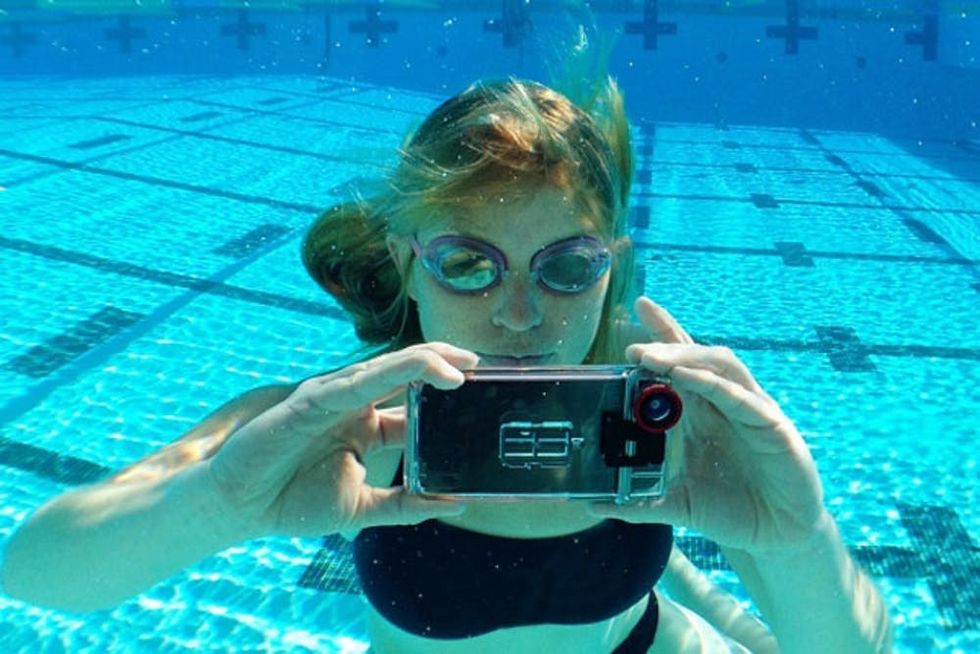 2. Optrix iPhone Adventure Suit ($130): Speaking of aquatic adventures, maybe you're more of a phoneographer? This iPhone adventure suit is ready to go under the sea.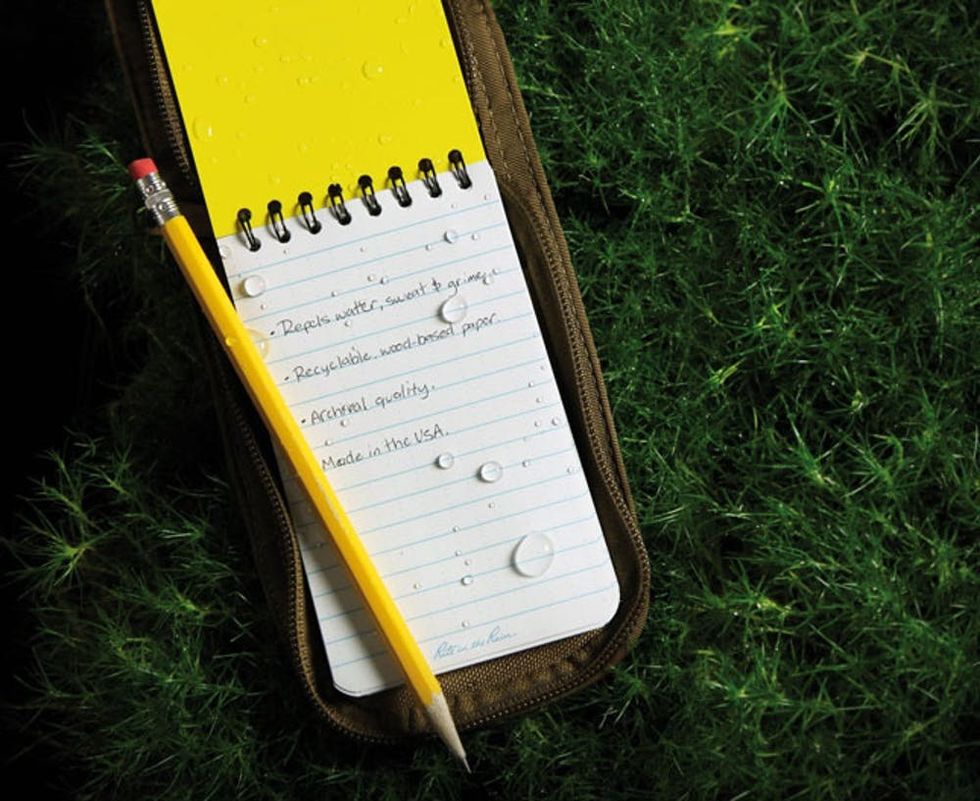 3. All-Weather Outdoor Journal ($17 and up): Worried about that brilliant thought striking you at an inopportune rain-drenched moment? Worry not! These journals are made to withstand rain, dirt, snow, and more. For another awesome waterproof paper product, check out Aqua Notes. I've been using these for months in the shower and LOVE them. They are especially fun if you share a shower with someone (like your husband) and want to pass notes back and forth.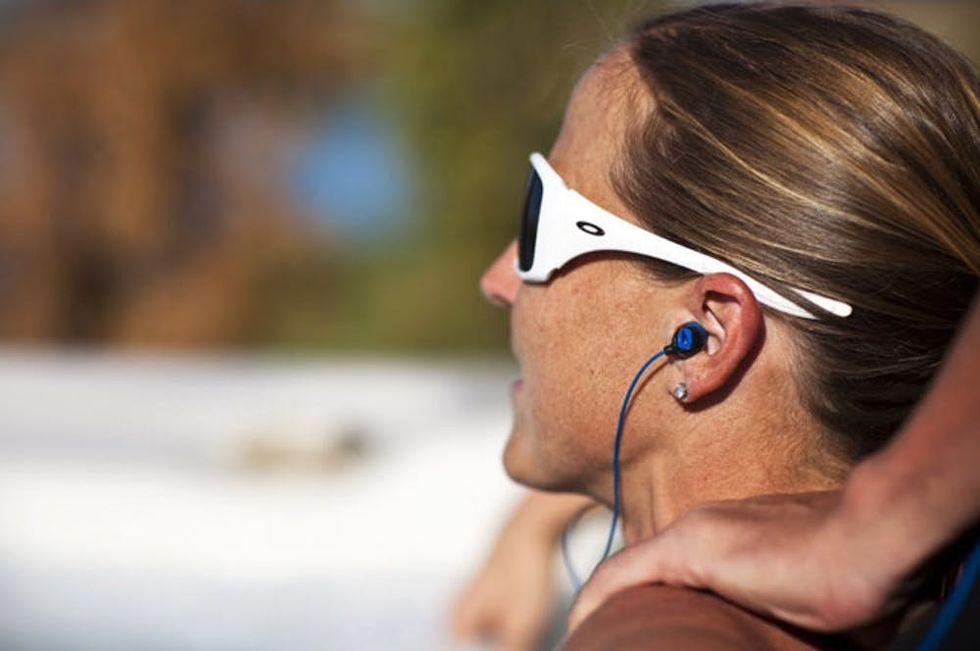 4. Waterproof Headphones ($36): These headphones are great for jogging in the rain, swimming laps, and more. A must-have for those of us that live in the Pacific Northwest.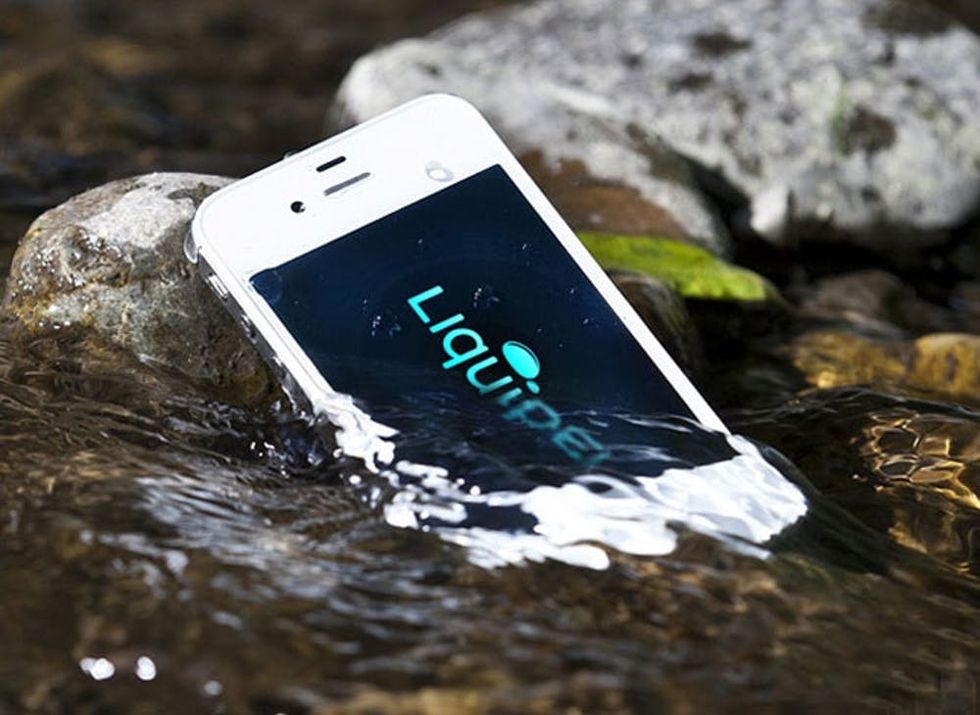 5. Liquipel ($60): We've written about this one before – it's a treatment that renders your phone waterproof! You simply send your device to Liquipel and they'll send it back to you stronger and more waterproof. No more fears about dropping your phone in the toilet. Hurrah!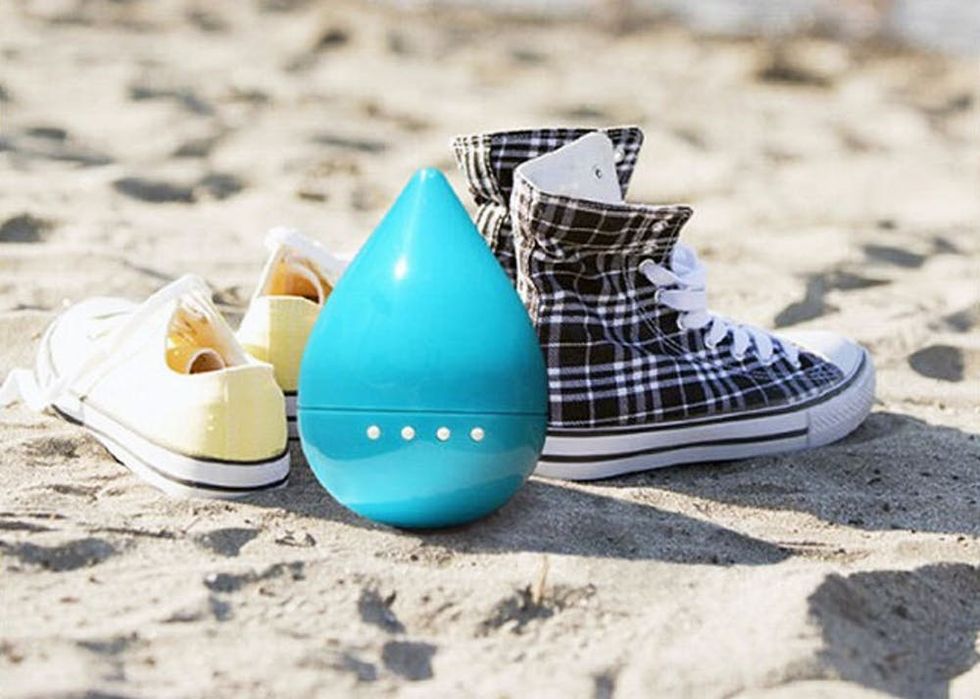 6. Drop Speaker ($47): How cute is this? Love the shape!! Stash your iPod or music player in the drop and jam out at the beach, park, or on a rainy campsite. Let's hope it also keeps your gadgets sand-free as well.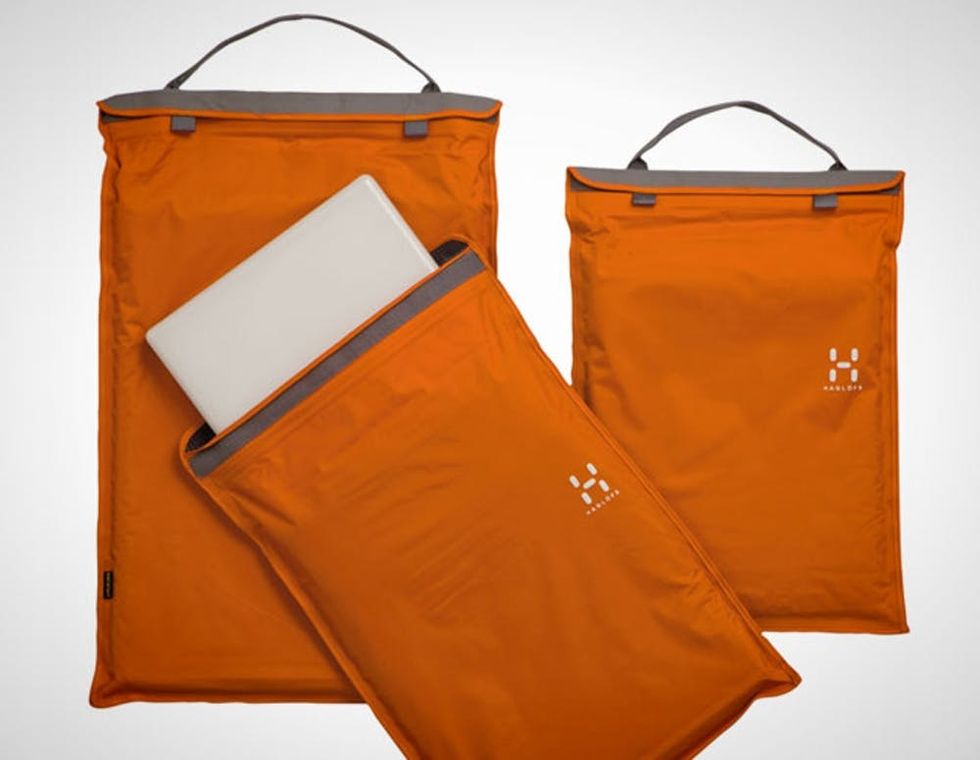 7. Laptop Dry Bag: Wait, is this for real? A dry bag for your laptop? I'm not sure who would go swimming with their laptop, but I get that there are people who really can't part from the Internet. Awesomeness.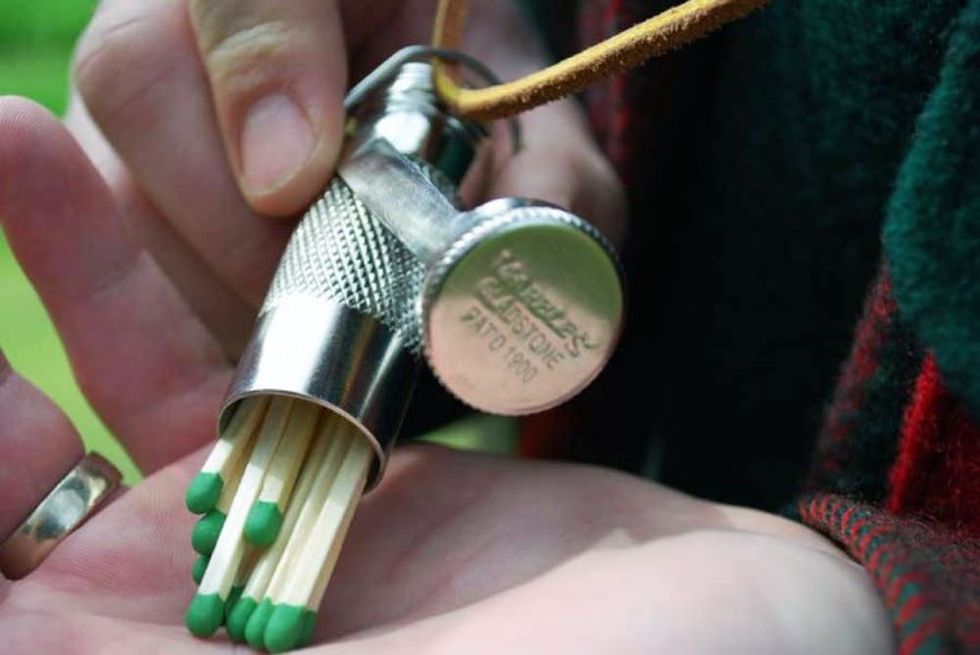 8. Waterproof Match Case ($7): The waterproof match case is as old as the Boy Scouts, but it's a great item to keep in your purse or your backpack if you love last minute adventures.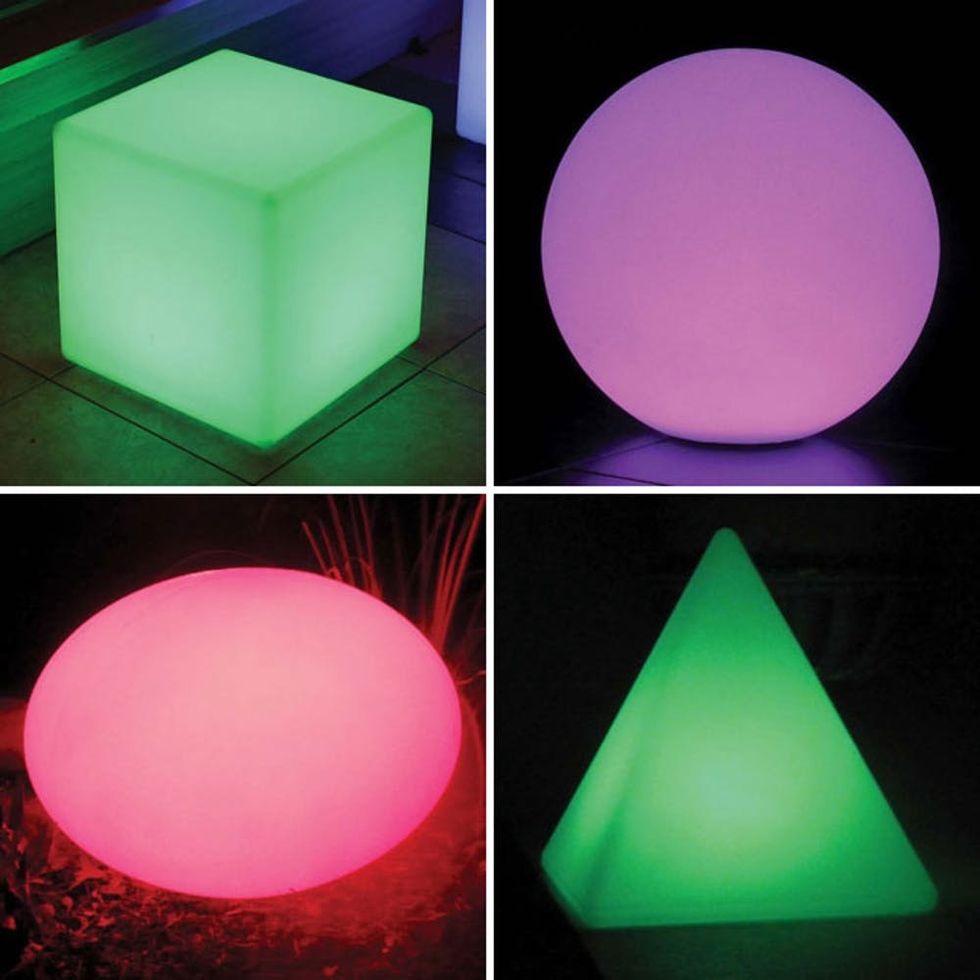 9. Waterproof LED Shapes ($70 130): As it turns out, Brookstone's got a thing for shapes that glow. Available in a cube, ellipsis, pyramid, or oval shape, these definitely say "party rock," even in the rain.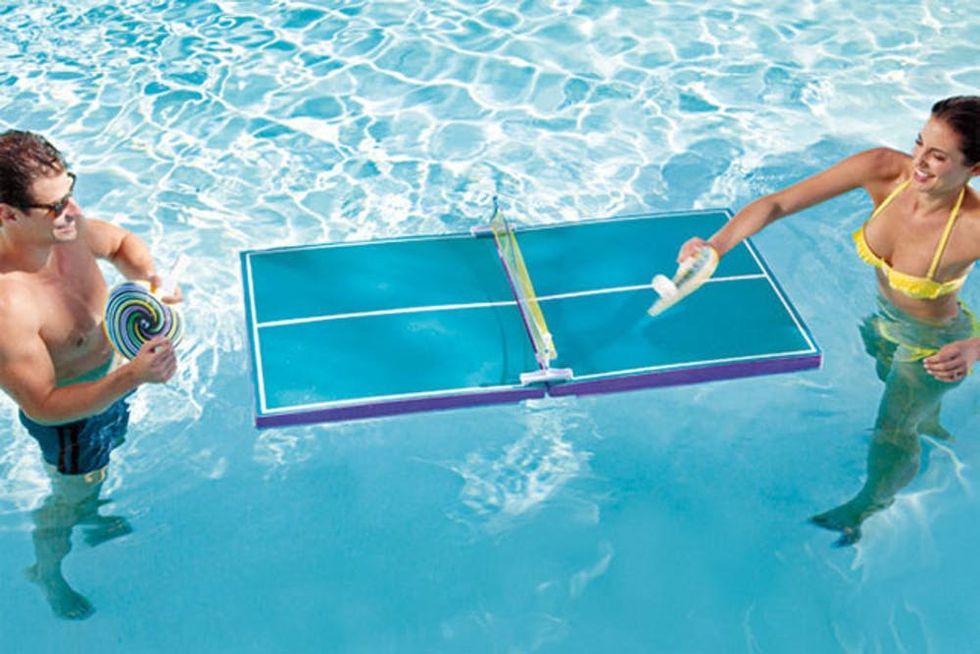 10. Waterproof Ping Pong ($80): Also known as Waterproof Beer Pong ;) That's all we'll say about this one.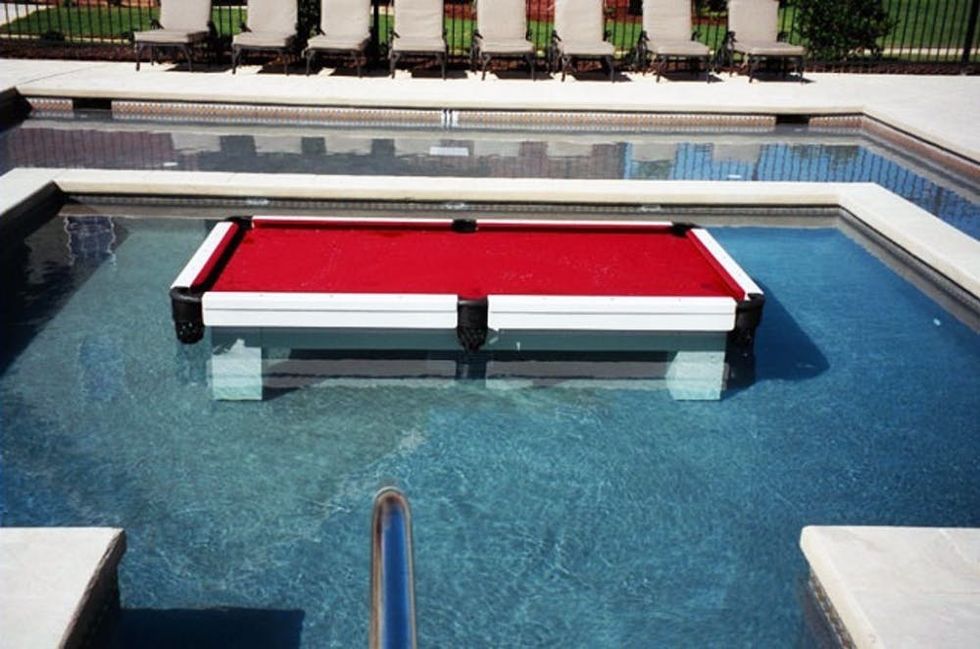 Bonus! Waterproof Pool Table ($6,500): Ping pong not enough for you? This outrageously expensive custom pool table is described as "ideal if seeking very unique and expensive presents." Santa, please?
What are your favorite waterproof products? Or products that help waterproof other gadgets you love? Share your thoughts with us in the comments below.