7 Ways to Go Braless This Summer and Beyond
Jun 29, 2016
If Kim, Kendall and Kylie can do it, so can you — go braless, that is. Summer is a time for backless dresses, jaw-dropping cutouts and daringly low-plunge necklines, but these swoon-worthy warm-weather style staples aren't exactly bra friendly. Whether you're a fabulous full-figured lady or a sassy smaller-boobed babe, you don't have to have a stylist on speed dial to pull off these celeb-approved pieces. Keep reading for seven tips for ditching that over-the-shoulder-boulder-holder and pulling off these tricky tops and dresses like a pro.
---
For an Open Back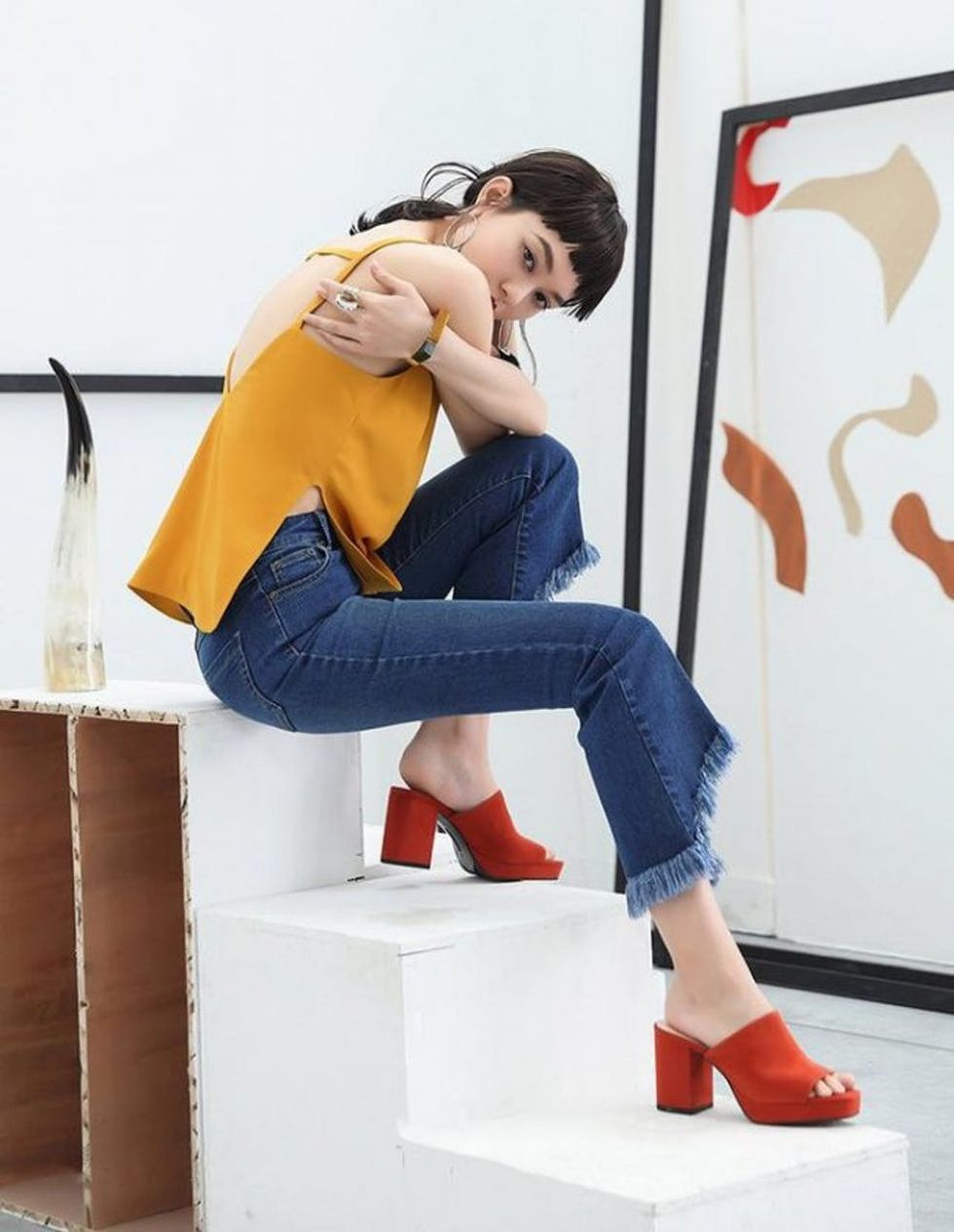 Invisibra Deidra Stick-On Bra ($43), is your best bet. They'll provide you with the coverage you need and a bit of support without a tacky strap showing in the back. Breast lift tape will also work like a charm.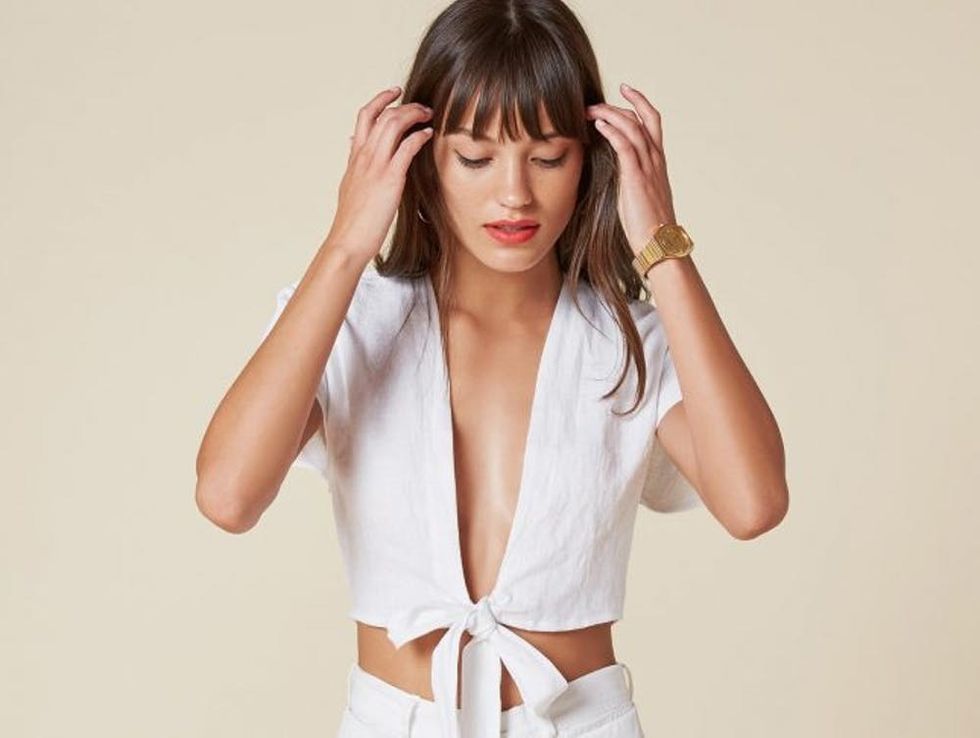 Nippies Skin Adhesive Covers ($24), or even shaped foam cups, depending on how much fabric you have to work with. To add lift, hold breasts in place to create the look you want. Then place the tape low on the breast, pull upwards and secure on the chest. For an extra busty look, take an additional piece of tape or two and secure next to the breast, then pull up and across the breast to lift. Smooth out gaps in fabric and keep clothes in place with double-sided tape, like Inner Mate Garment & Body Adhesive ($18) or body glue, which washes off clothing with water or wet wipes. Simple breast lift tape will work too — just make sure your top is able to cover it completely.
For a Plunge Neckline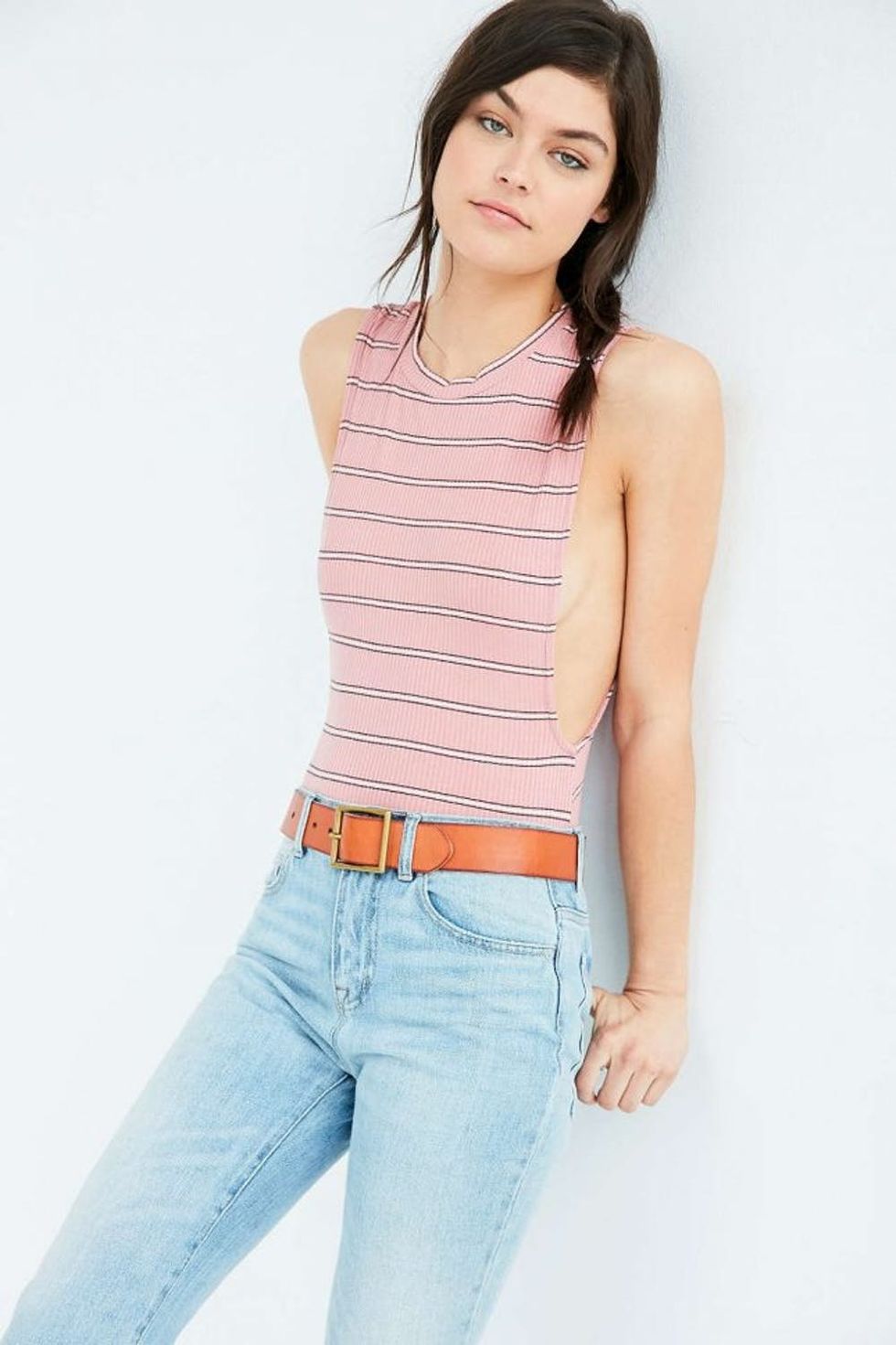 Yofi Stick It Body Adhesive [$12]) and pasties are your best friends if you're not diggin' the idea of a bandeau. Stick with fitted silhouettes to keep the girls in place, and secure clothing with glue or tape. If you're really worried about a potential fashion fiasco, you can use tape, applied in a crisscross or crosshatch fashion, to lift and hold breasts in place. Just make sure to keep tape far enough away from the cutouts so your styling trick stays on the DL.
For Tops With Serious Side Boob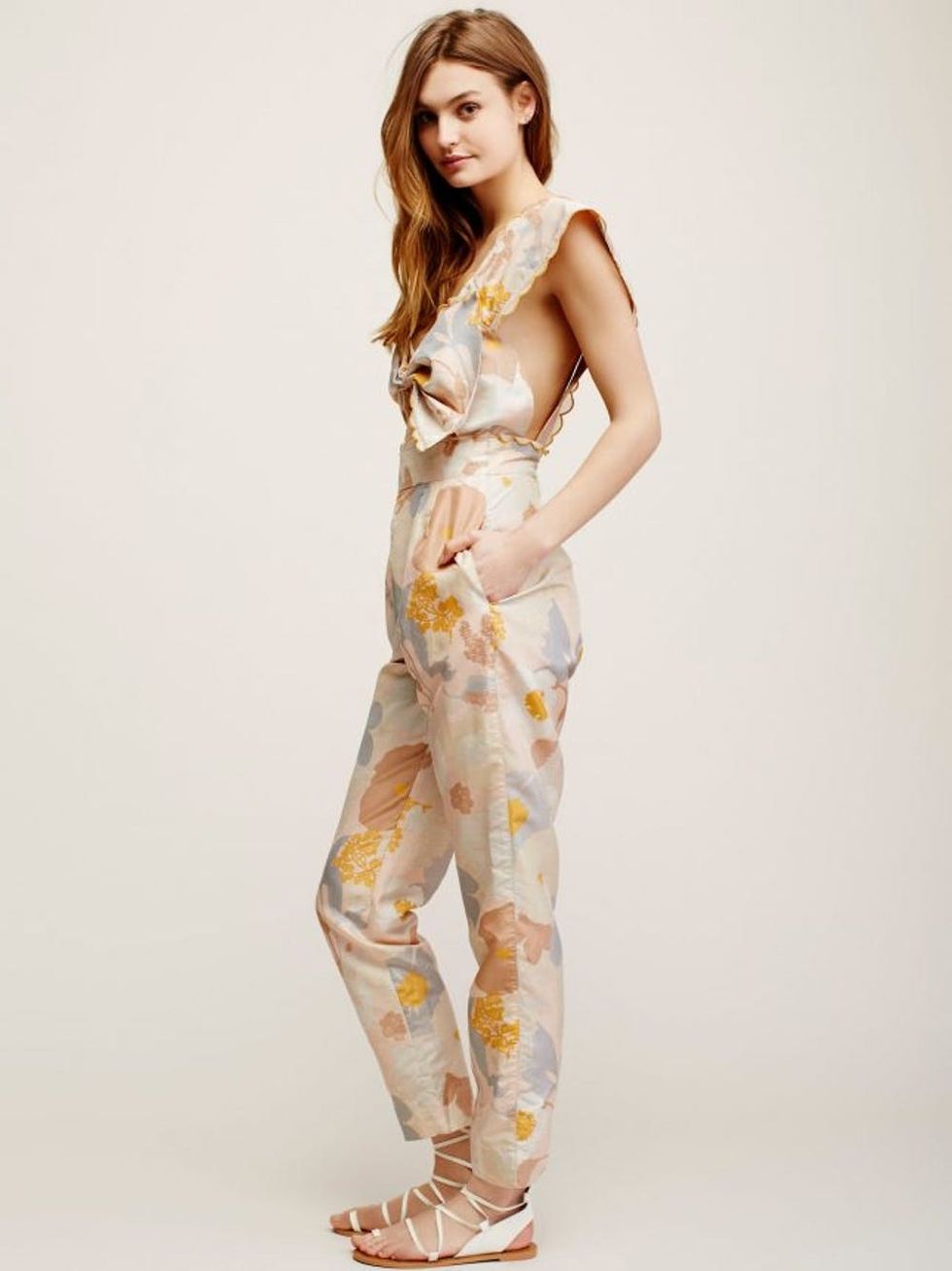 Bring It Up Breast Shapers ($35) or a similar product are a pretty good bet. In addition to providing a smoothing effect under clothes, they also offer lift and support (they're even available up to size DDD!), plus they can be adjusted to create cleavage in case you're ready to embrace your inner Kardashian.
For an Open Back, Low-Cut Sides and a Plunging Neckline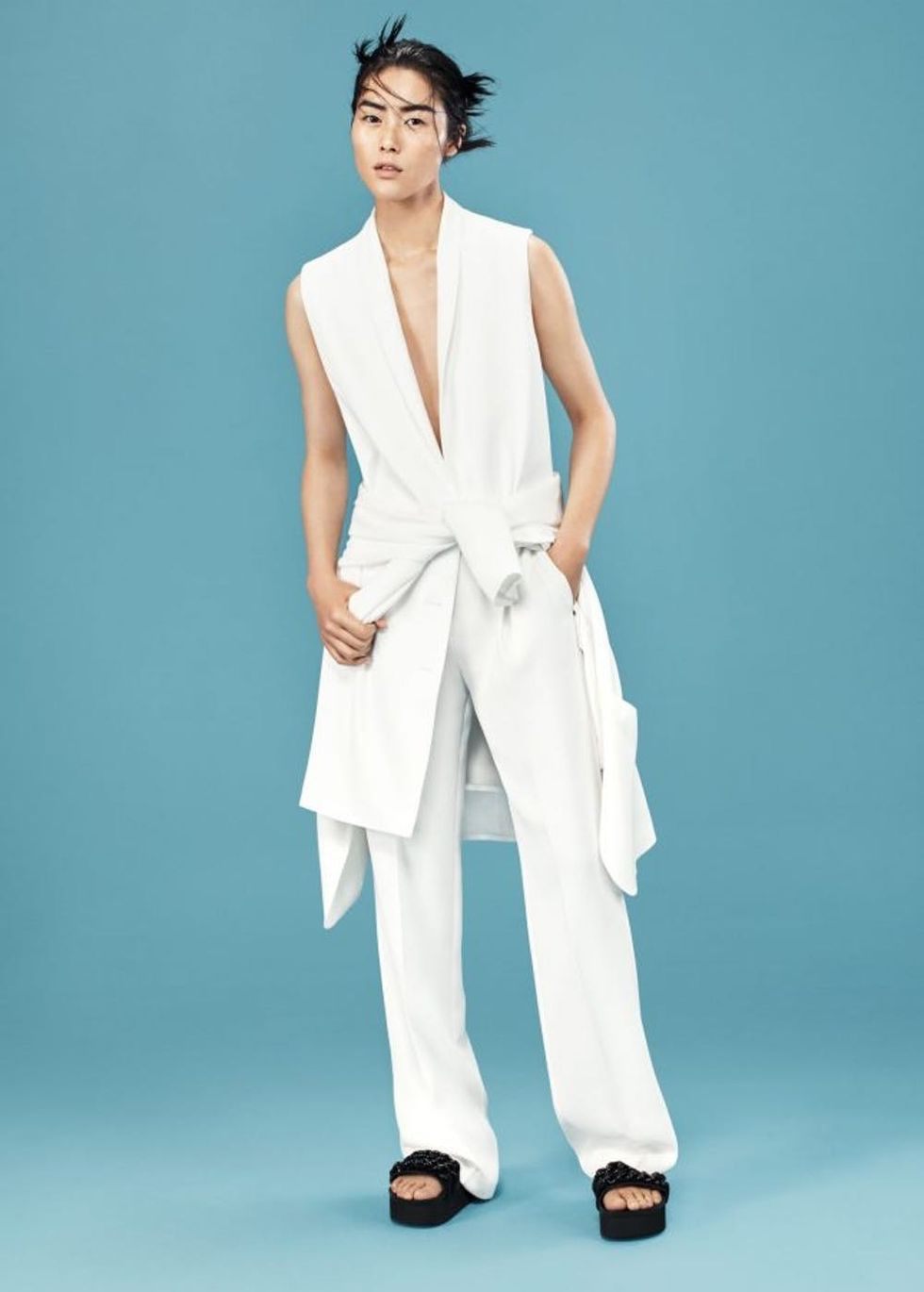 can, however, use surgical or athletic tape (note: These work best under thicker or non-see-through clothing) to create a similar effect. Start tape under the breast, follow the curve around the outside and pull up to secure on the chest or shoulder. Continue placing pieces of tape until the breast is secure, working your way toward the center of the breast. To cover your nipples, use pasties instead of tape to avoid an uncomfortable experience later on in the evening (ouch!). Another option? Breast lift tape. Just make sure to place it carefully to avoid tape from peeking out from under your top. Before heading out the door, secure with double-sided tape to hold the blazer in place.
For a Daring Blazer Look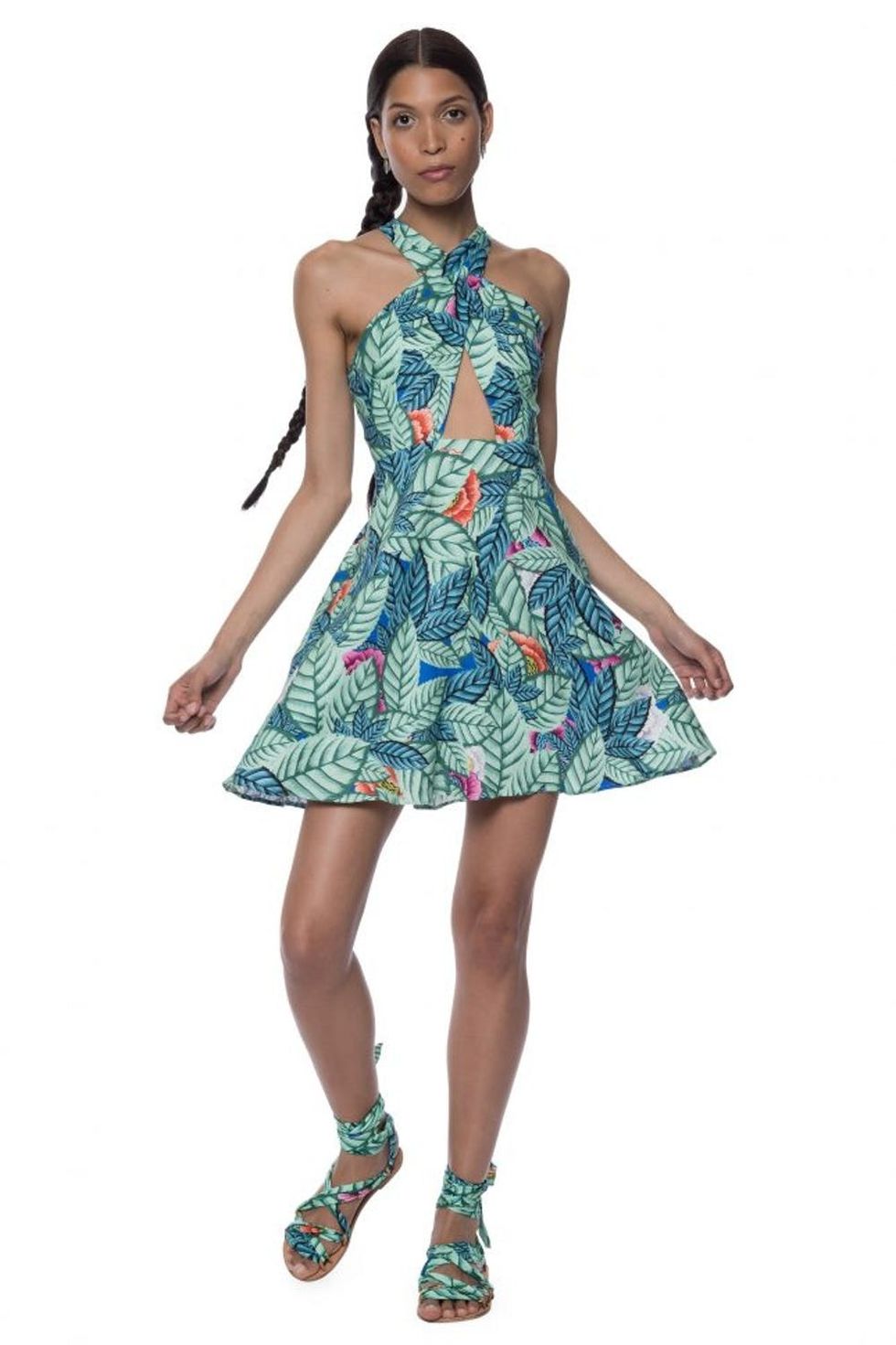 6. Mara Hoffman Cross Front Mini Dress ($286): What makes this tropical frock so tricky? That cute midriff-bearing cutout. Working with a strapless neckline is typically easy, but this peek-a-boo detailing is another story entirely. The best way to approach the conundrum is to enlist the help of your trusty breast lift tape, applying as usual to keep the girls perfectly in place. If you don't have breast lift tape on hand, you can use surgical or athletic tape. Cut pieces to the shape of breast lift tape, and apply to the breast in a similar fashion. Because this dress features a halter neckline, avoid positioning the tape too high. In either case, use double-sided tape or fashion tape to keep the edge of the fabric from moving.
For a Cutout Crisscross Neckline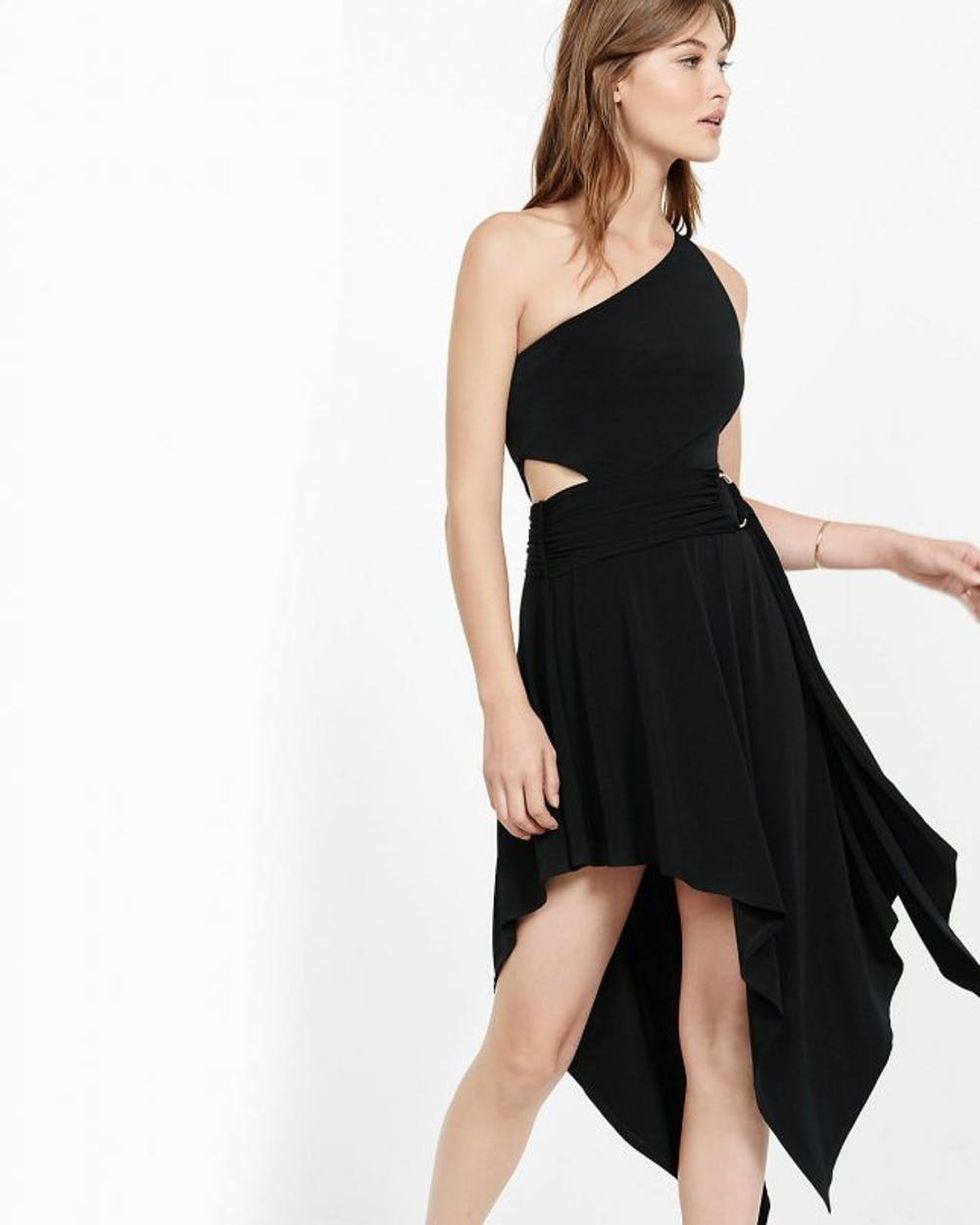 Bring It Up Breast Shapers ($35), adhesive bras and even a classic strapless option like Victoria's Secret Sexy Nothings Strapless Bra ($50) would work just fine here. If none of these options are available to you, you can use tape instead. Start by placing two strips of tape vertically on both sides of your body, right next to each breast, and one strip underneath your breasts (attached to the side of each breast, as far as possible, given the cut of your dress), pulling them together and up. Cover nipples with pasties, and then proceed to place another strip of tape horizontally across the lower part of your breasts (securing each end at the side of the body where the first two pieces of tape are), to provide lift and support. An additional piece of tape can be added for extra reinforcement and support.
For an Asymmetric Neckline
Libby MacCarthy
Libby MacCarthy is an urban planner turned writer with a love (bordering on unhealthy obsession) of all things fashion and beauty related. She lives for perfectly brewed coffee, farmer's markets, dinner parties and perusing impeccably designed boutiques. When she's not on the hunt for the latest trends, you'll likely find her plotting her next adventure or nose deep in a book. Libby currently splits her time between the East Coast and her adopted home of France. Follow her daily adventures on
Instagram
.