6 Trainer-Approved Treadmill Workouts That'll Mix Up Your Cardio
Sep 19, 2016
No matter what you do, if you hit the gym, you're already living a healthy lifestyle. But whether you're a cardio queen looking to mix it up or a rockstar in the weight room who wants to add a little endurance to the mix, stepping on the treadmill can sometimes feel a little more like stepping on the dreadmill. But good news! It doesn't have to be. We caught up with six personal trainers to hear more about workouts designed specifically for the treadmill that are anything but boring.
---
Practice e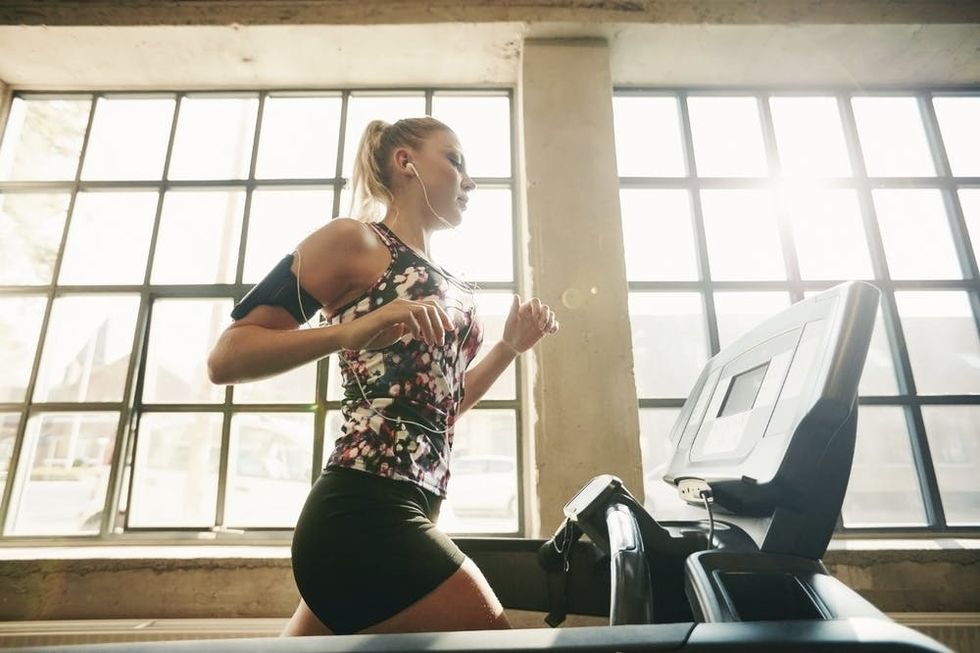 "A new favorite of mine is an interval routine. It works best when you can program in two speeds for your sprint and recovery. I start with about two mins of casual jogging. Then it's a 45-second sprint (mine is about 12 to 13 mph). Then 30-second active recovery (mine is about 6.0 mph). I repeat that sequence for about 8-10 sprints. (Note: You can increase or decrease the sprint and recovery paces to be able to complete the 8-10 sets). Then cool down for about three mins around 7.0 mph." John Ford, personal trainer at Find Your Trainer.
Kelsey Nelson
Kelsey Nelson is a born-and-raised Ohioan living life in South Carolina. She thrives at binge watching Netflix, contemplating what to order at the bar and running any trail or road she can get her feet on. In addition to being a Brit + Co contributor, she writes about southern pleasantries, DIY mishaps and more at North Living South. If she isn't writing or running, she's off adventuring with her husband Brad and their Lab/Dachshund mix, Gordy.
Health