Amy Schumer Hamming It Up on "Judge Judy" Is the Best Thing You'll See All Day
Aug 18, 2017
Admit it: Daytime TV can suck you in. An innocent scroll through the channels might see you lingering a bit too long on the remote when passing up Maury, or better yet, Judge Judy, until suddenly, you're fully invested, missing only a tub of popcorn. As it turns out, we're not the only ones who get caught up watching the likes of Judge Judith Sheindlin do her thing while laying the legal smackdown: Comedic powerhouse Amy Schumer is also a mega fan. In fact, viewers spotted the actress in the audience this week, giving her own on-point reactions to the show's cases!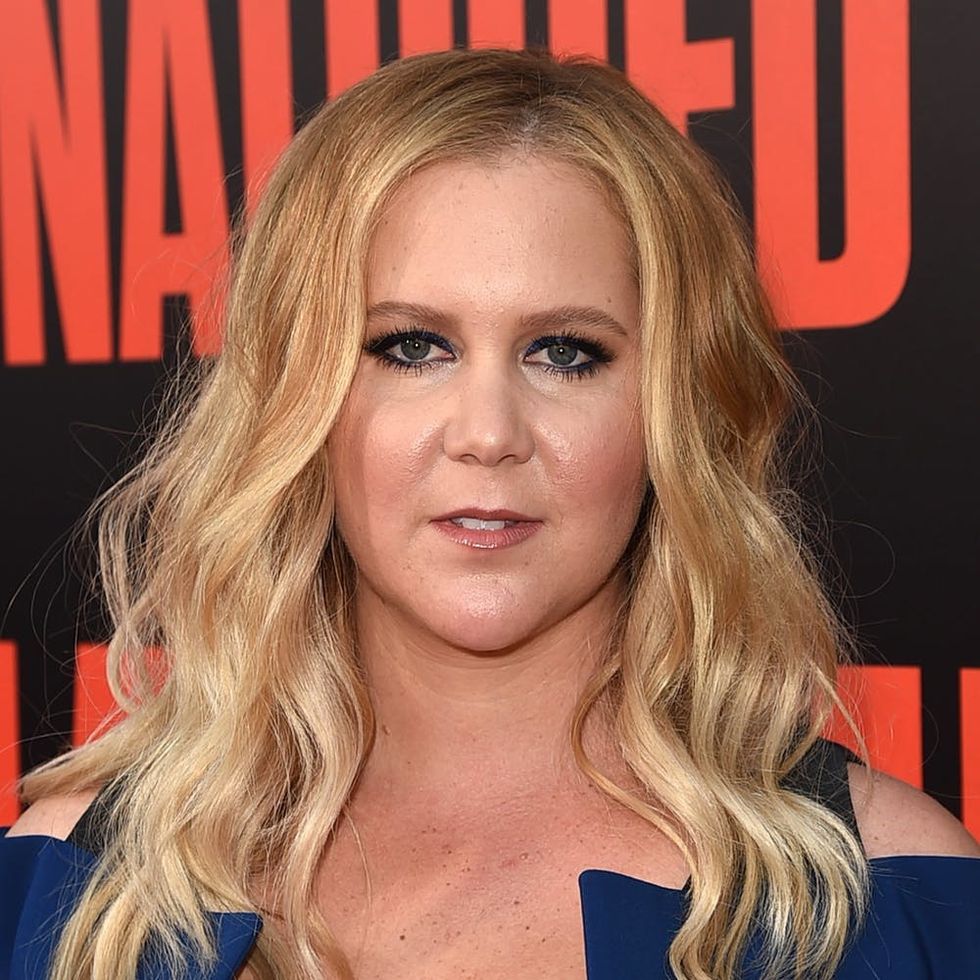 ---
Schumer confirmed the suspicions herself on Instagram with a stellar shot of one of her most skeptical glares. "Hell yeah!" she wrote. "You know I was in the audience of #judgejudy. My sister and I sat in on the cases for the day because we love her!"
She had good reason for her side-eye: The case in question involved two grown men fighting over a lost set of collectable Yu Gi Oh cards (wut). Ay yi yi!
The 36-year-old didn't limit herself to the audience, either: She also re-shared clips of herself hamming it up from the judge's bench while receiving a verdict from Bailiff Byrd back in May, when this week's episode was originally taped.
Then there was the turn she took in the hot seat, pretending to go after her sis as Byrd "held back" the two women playing plaintiff and defendant.
It was a huge treat for fans, who couldn't quite believe their eyes or their television connections…
When @amyschumer casually attends a taping of Judge Judy… pic.twitter.com/vHmG896yaT

— Betsy Barta (@BetsyBarta) August 17, 2017
@amyschumer You like Judge Judy too?! pic.twitter.com/2BsIicU21j

— Anthony Perez (@RainbowRider928) August 17, 2017
Is that @amyschumer on @JudgeJudy ??!?!? Is it just me???? pic.twitter.com/mhz6kK1iMJ

— State of Dreaming (@taytuck22) August 17, 2017
#spotted @amyschumer cutting up on one of my favorite shows #JudgeJudy pic.twitter.com/ub6VPEF04N

— BeardGang 73 (@cowboy88fan) August 17, 2017
Can she just become a series regular already?
Who's your favorite daytime judge? Tell us @BritandCo!
(Photo via Kevin Winter/Getty)
Kat Armstrong
Kat has been a writer, social media maven and mom for longer than she's willing to admit. She's also spent time in front of and behind the camera, interviewing celebs, politicians and acting as a producer for fashion and artistic photography shoots. When she isn't writing for various orgs and publications, she's hanging with her kids, husband and French Bulldog, Peter, in Toronto, Canada.
Celebrity News