This Is the Prettiest 5-Minute Braid You'll Ever Learn to Do
Sep 10, 2015
We don't know about you, but we're ready to ring in the new school year in style with some cool-girl ease. We know your #HairHustle is real, so we're here to simplify your mornings with a DIY that'll get you out the door fast and looking fly. Whether you're going back to school, back to work or back to your grind, this effortlessly chic braid will coordinate with your new fall swag and get everyone noticing.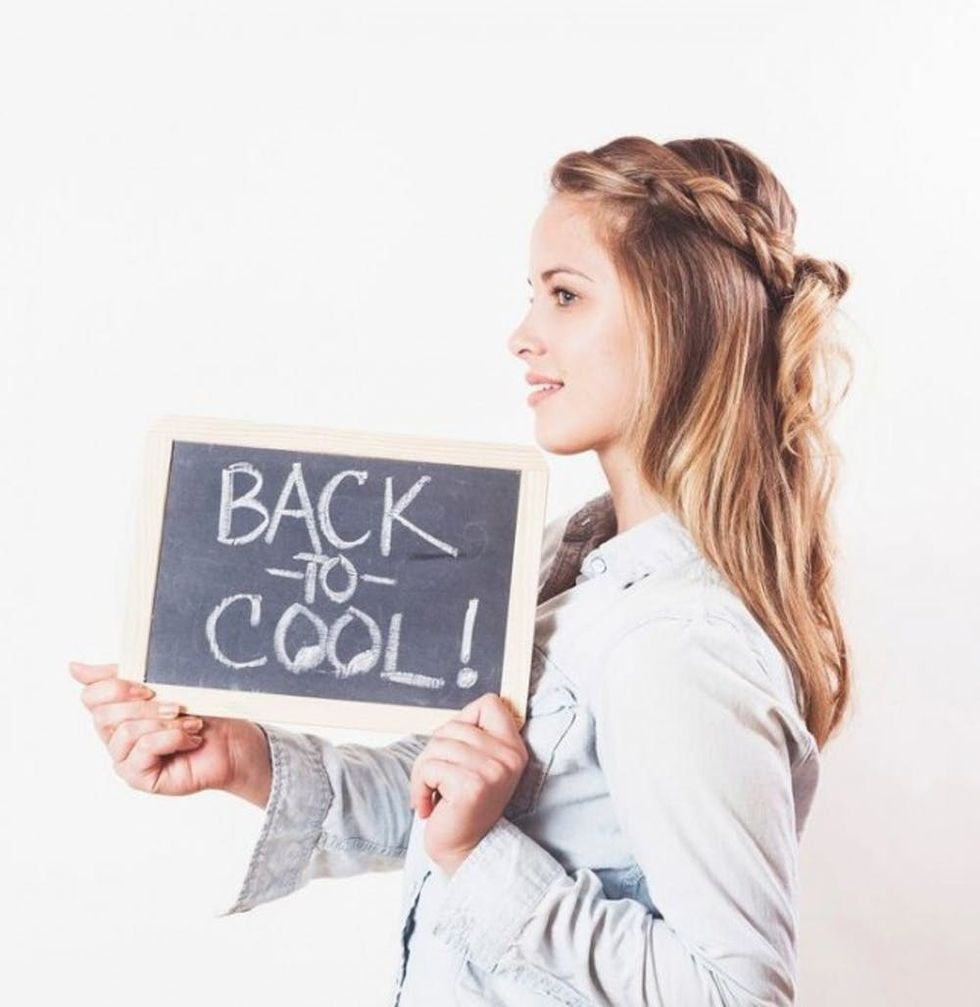 ---
All it takes is a few minutes and tools that you've already got on hand — hair ties and a comb — to create this masterpiece. Let's face it: Between deadlines, the allure of fall shopping and mastering all those mystery fall veggies in your CSA, your 'do should be the easiest item on your to-do list. Scroll on for all the details you need to recreate this beauty.
Step One: Make Two 3D Side Braids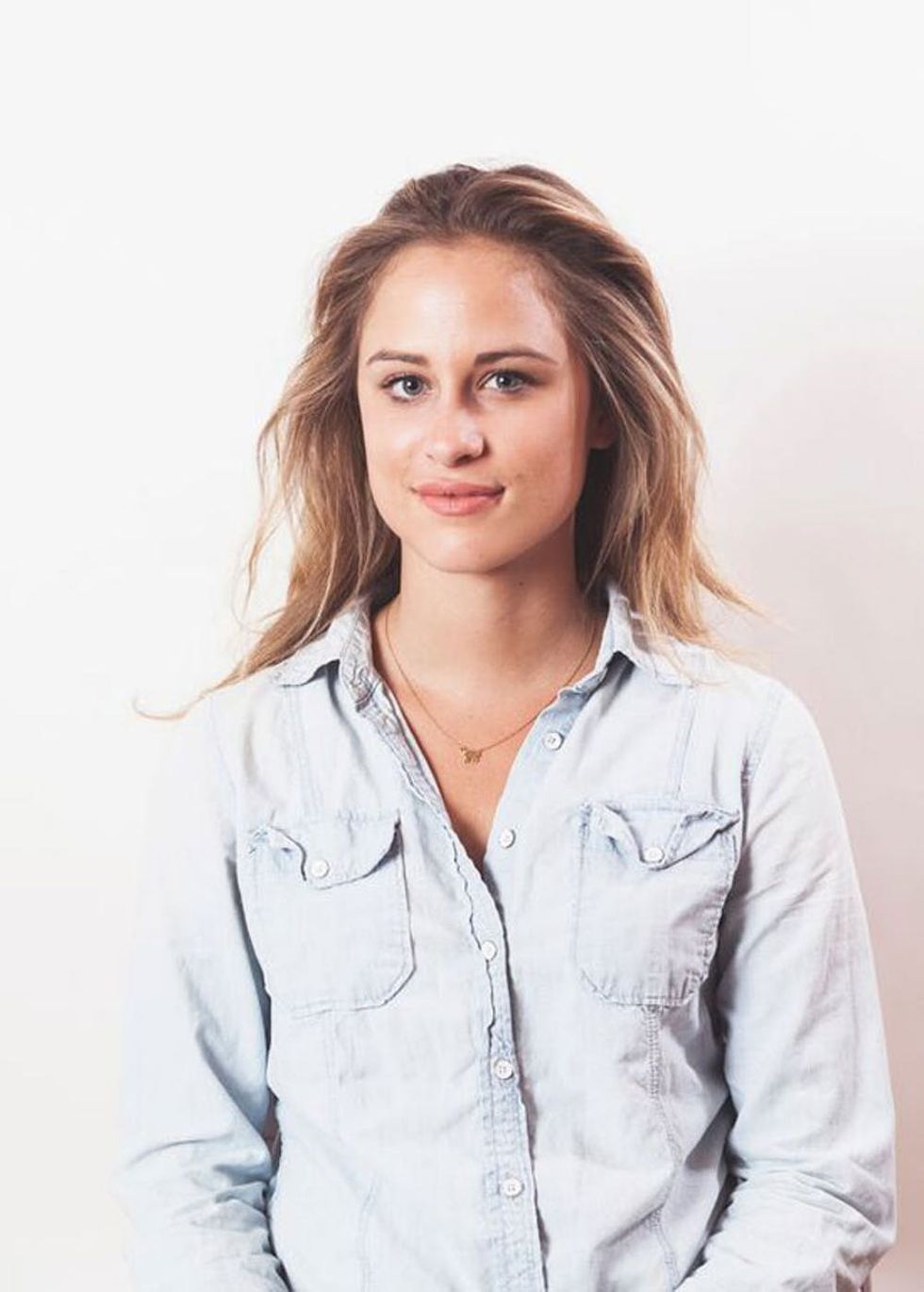 To tackle this braid, start by parting your hair. Then beginning at the root, braid one 3D French braid on each side of your head. That means you're braiding from underneath, rather than over top, so your braid will pop!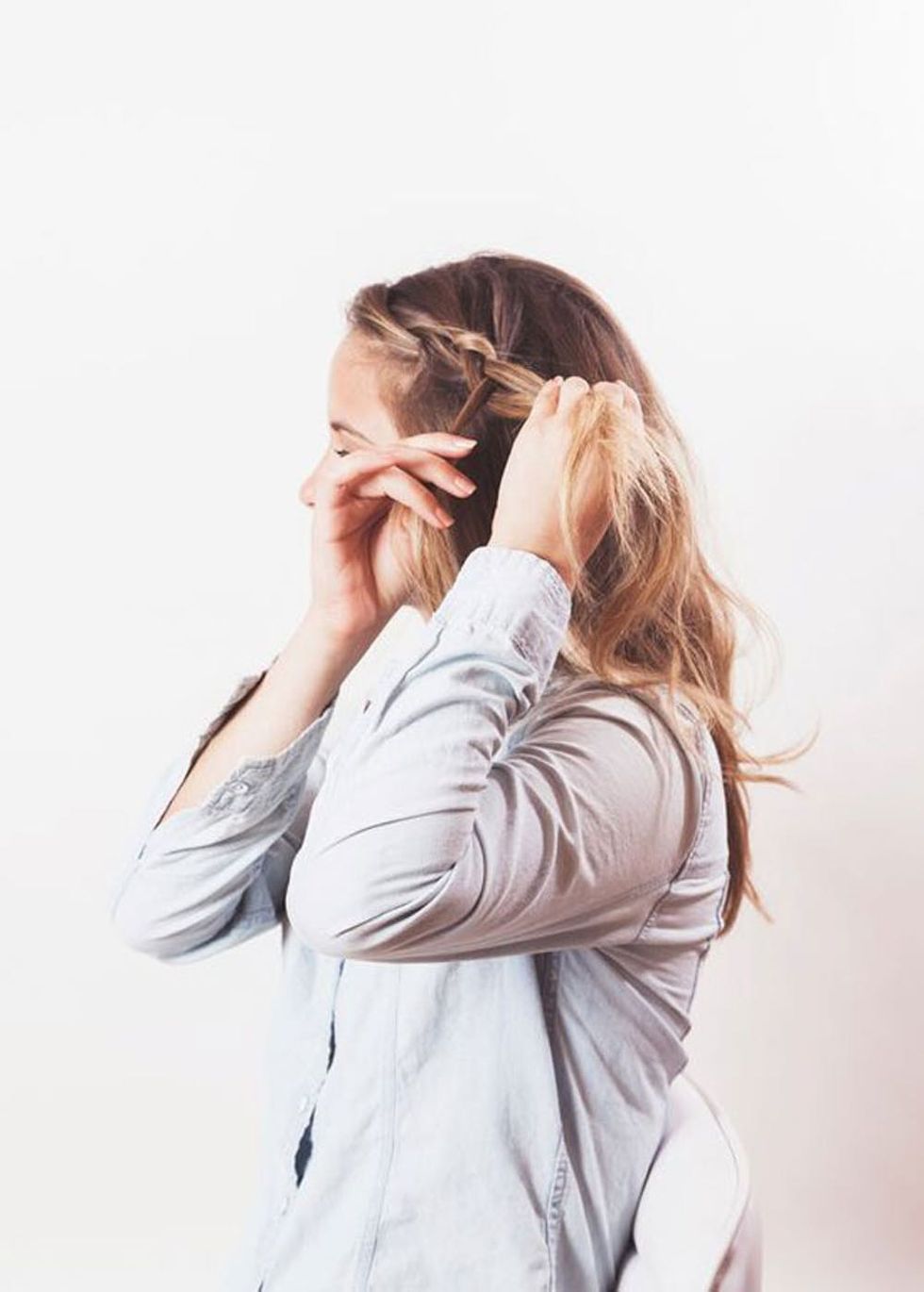 Braid down the entire length of your starter strand.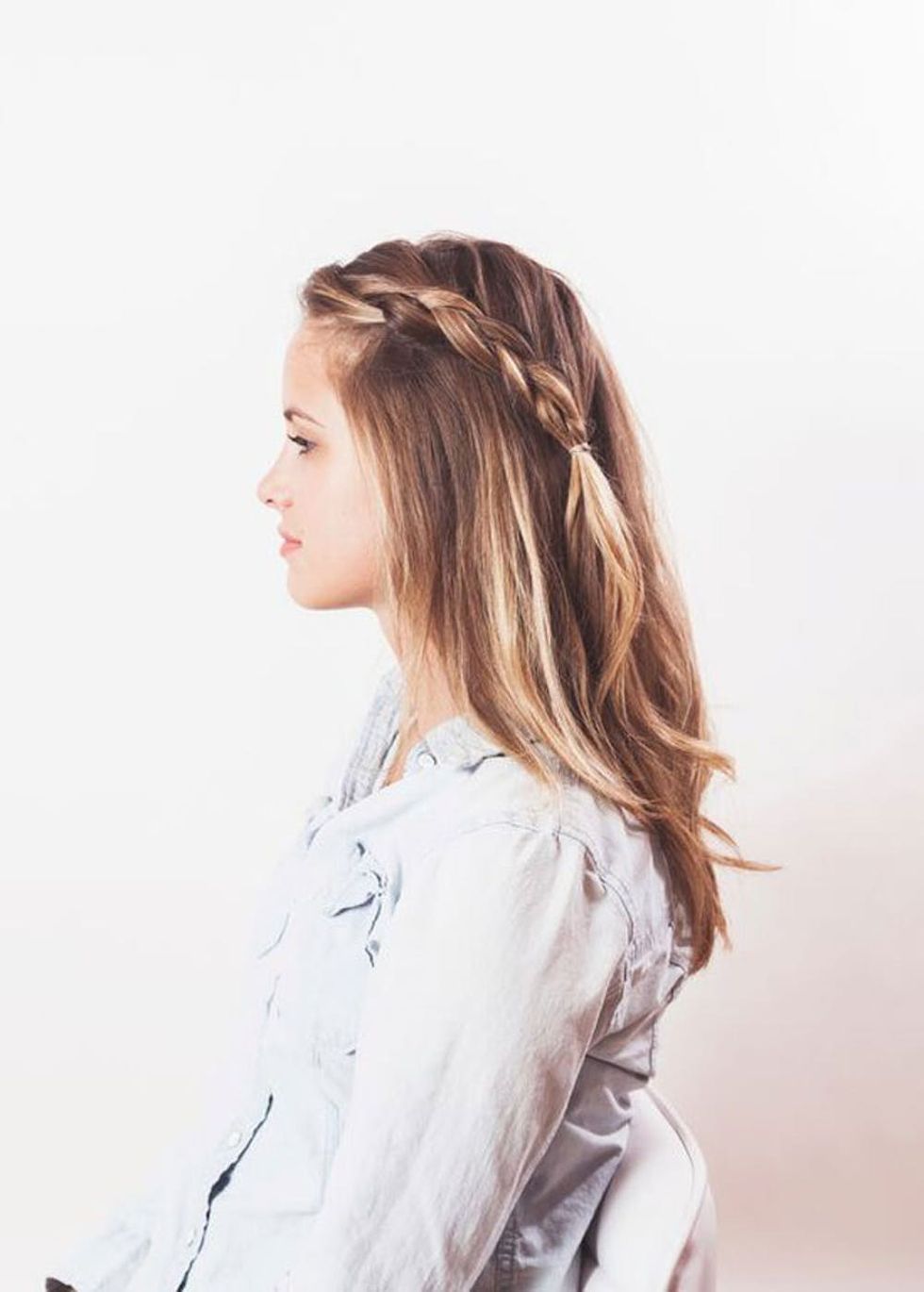 Once you've reached the end of your starter strand, hold your braid in place with a rubber band. Repeat on the other side.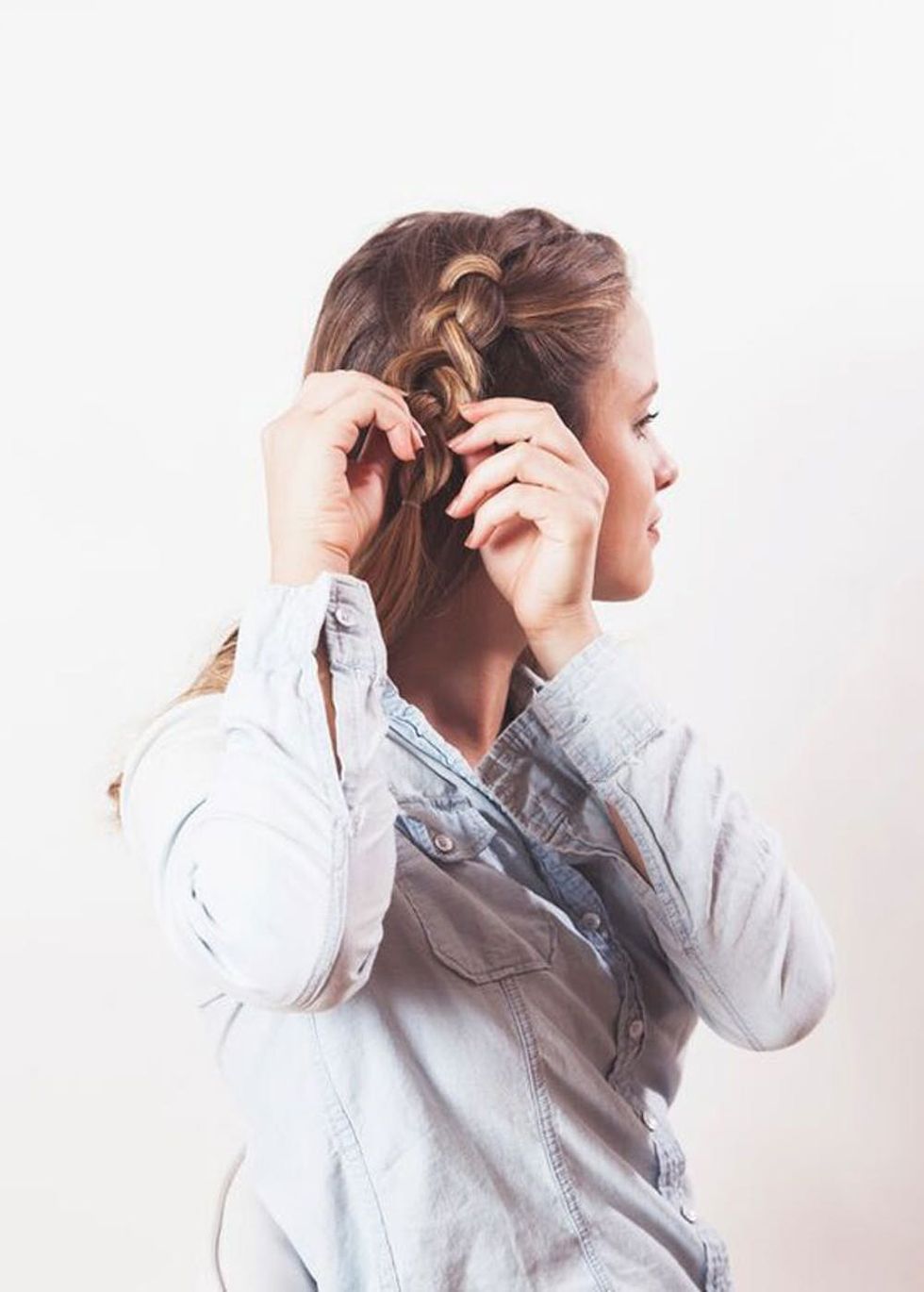 Now that you've got your two braids secured, gently flatten and spread each loop of your braids to widen and create fullness.
Step Two: Knot Your Braids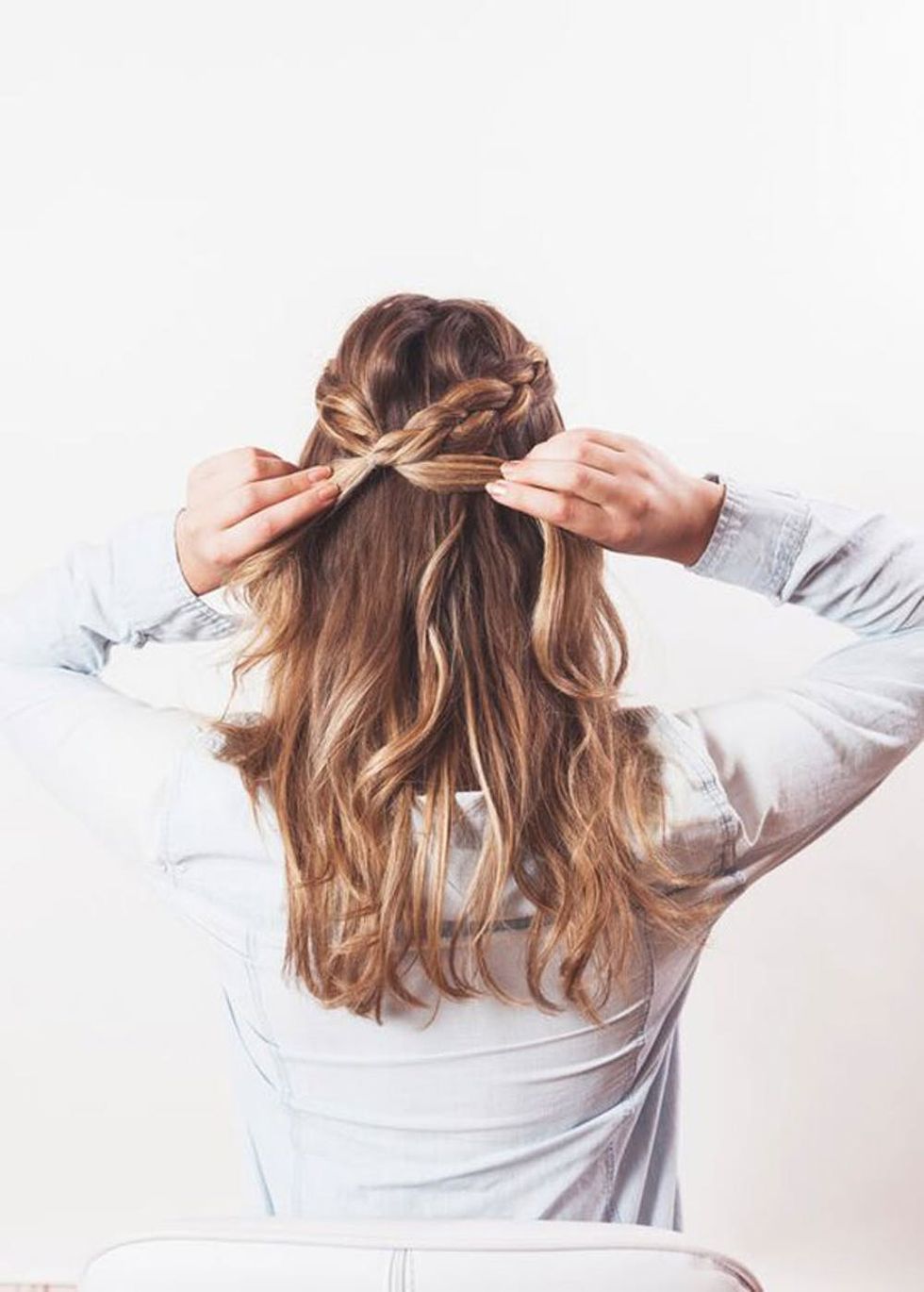 Take both of your braids and twist and tie the ends together to form a knot.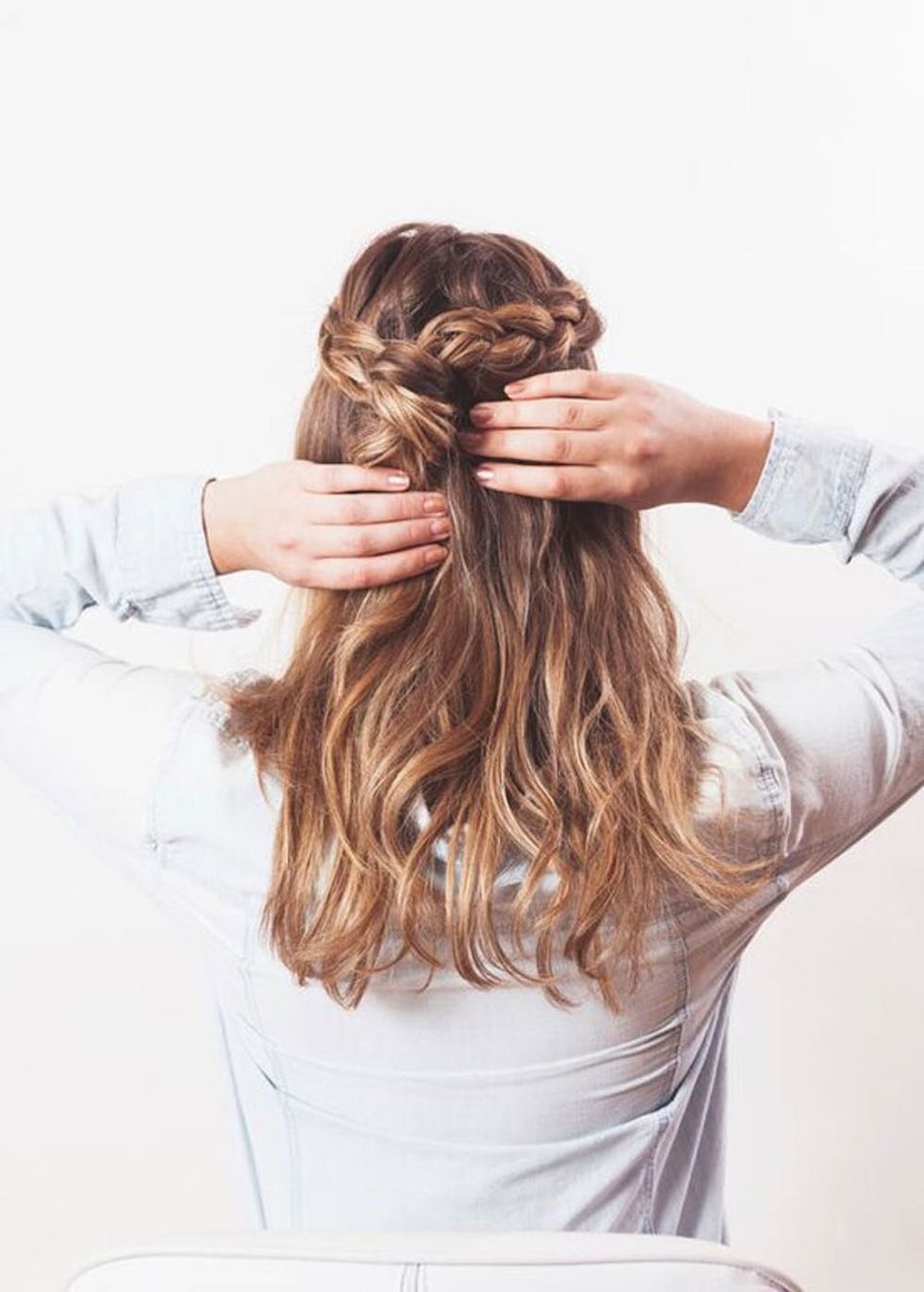 Once you've got your knot ready, grab two hairpins and use them to secure your knot in place.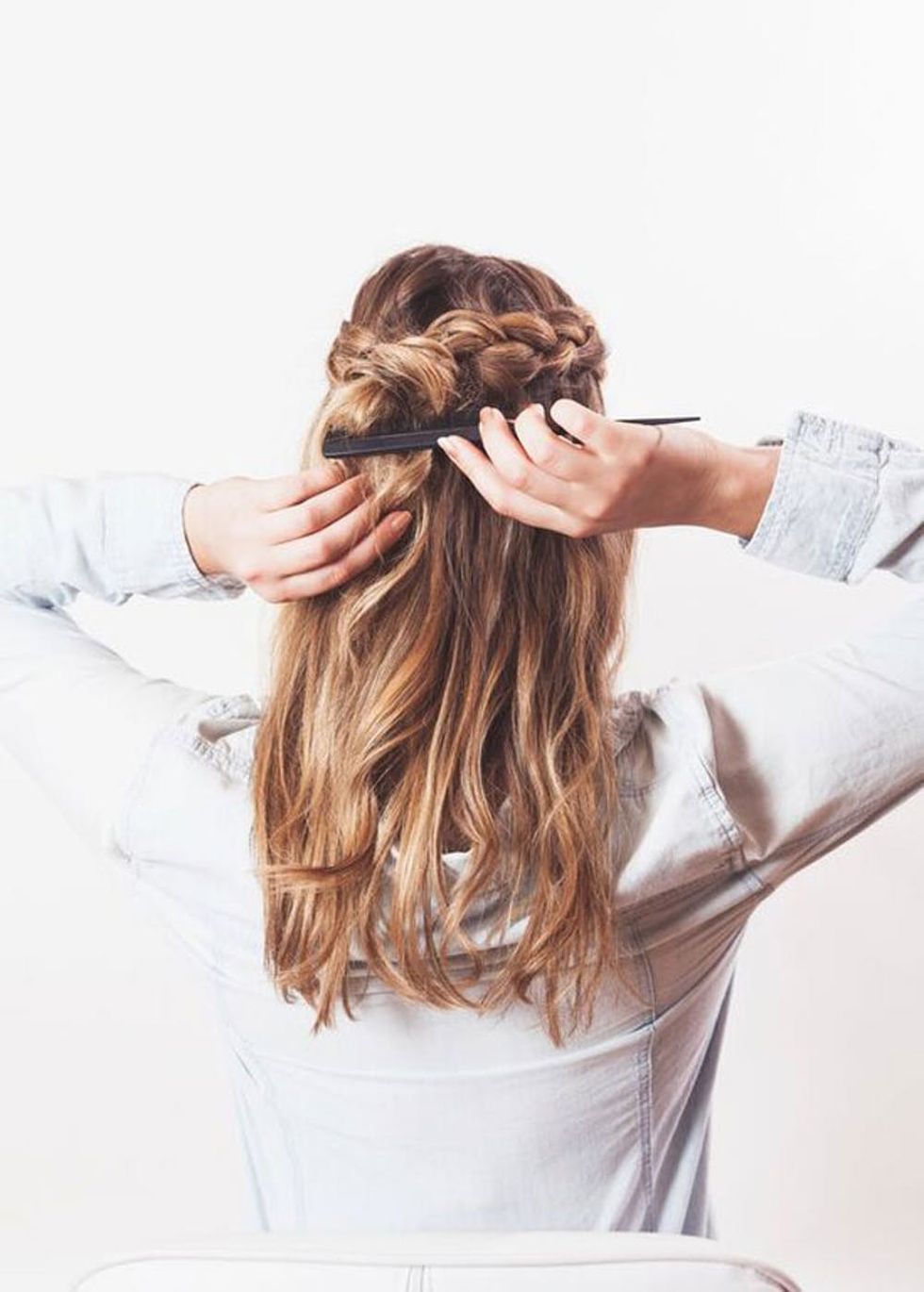 Grab a comb and tease the base of where your ponytail ends to help out your hairpins and create additional fullness.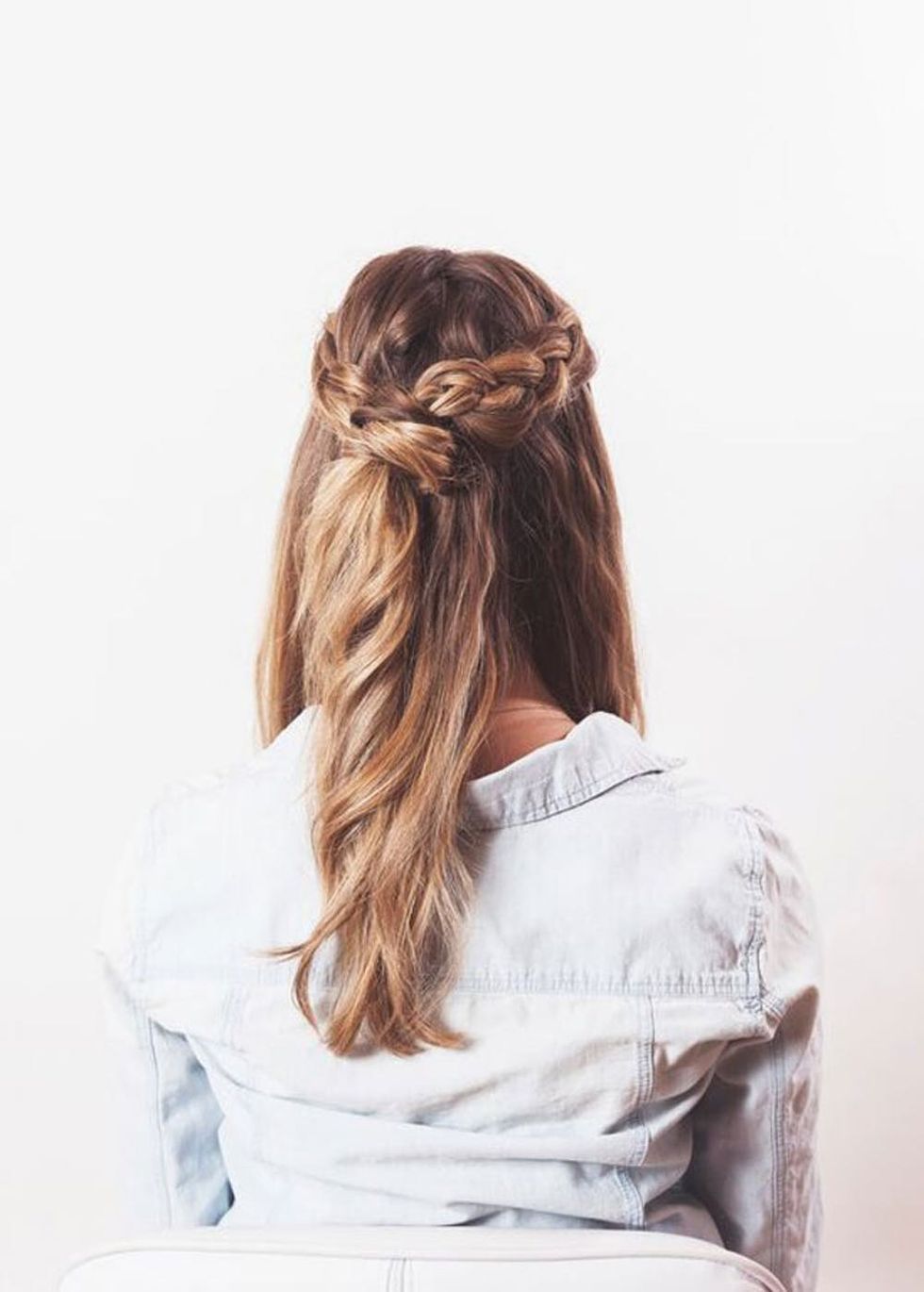 Viola! You're done! Spray your look with a firm-holding hairspray that'll keep your 'do secure from every angle. This style doesn't have to be perfect — in fact, a little messy is good!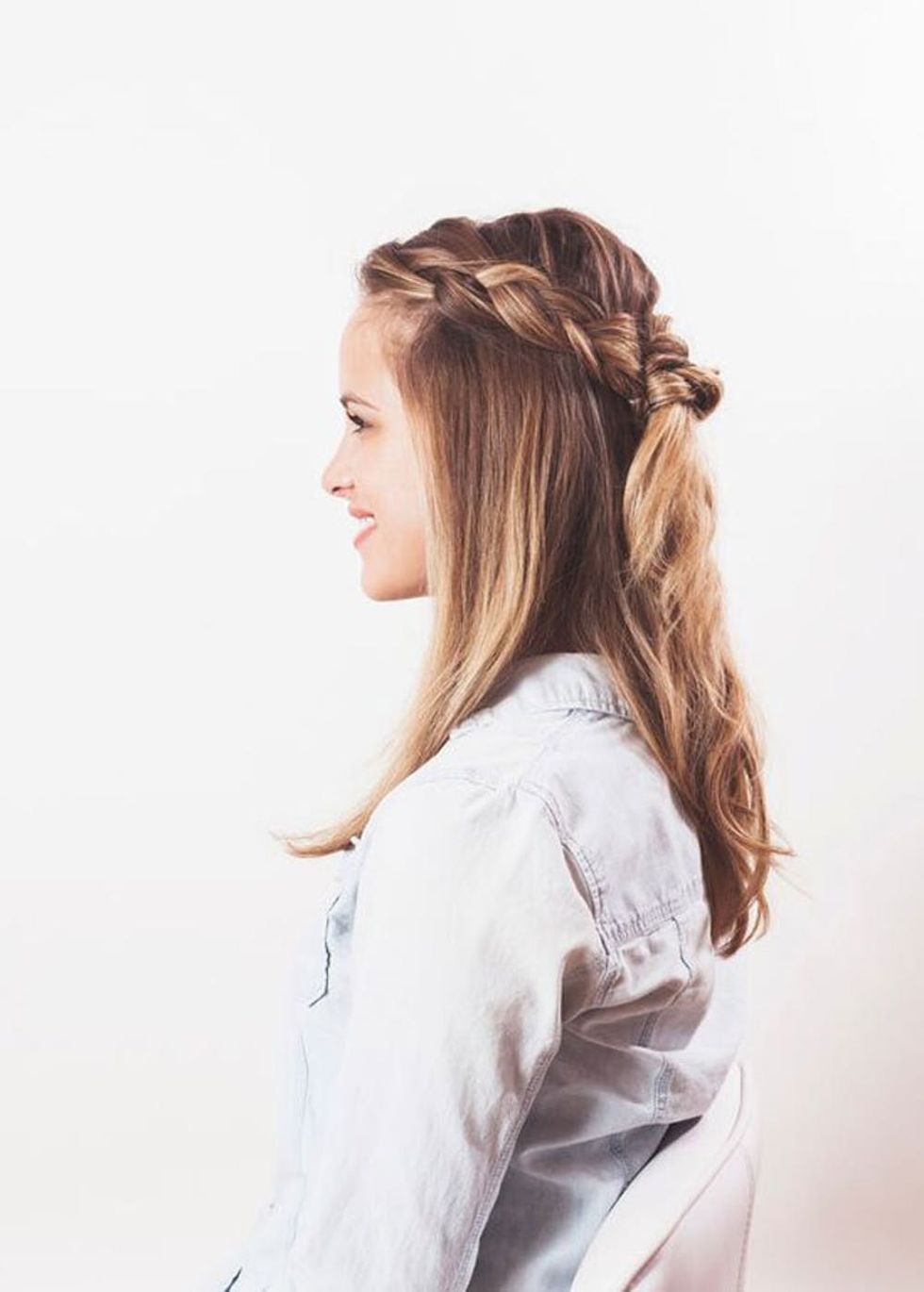 With your hair pulled out of your face in a glam braid, you'll be ready to focus on what really matters. Whether it's a pop quiz or a surprise presentation in front of your coworkers, this look lets people know there's nothing you can't handle.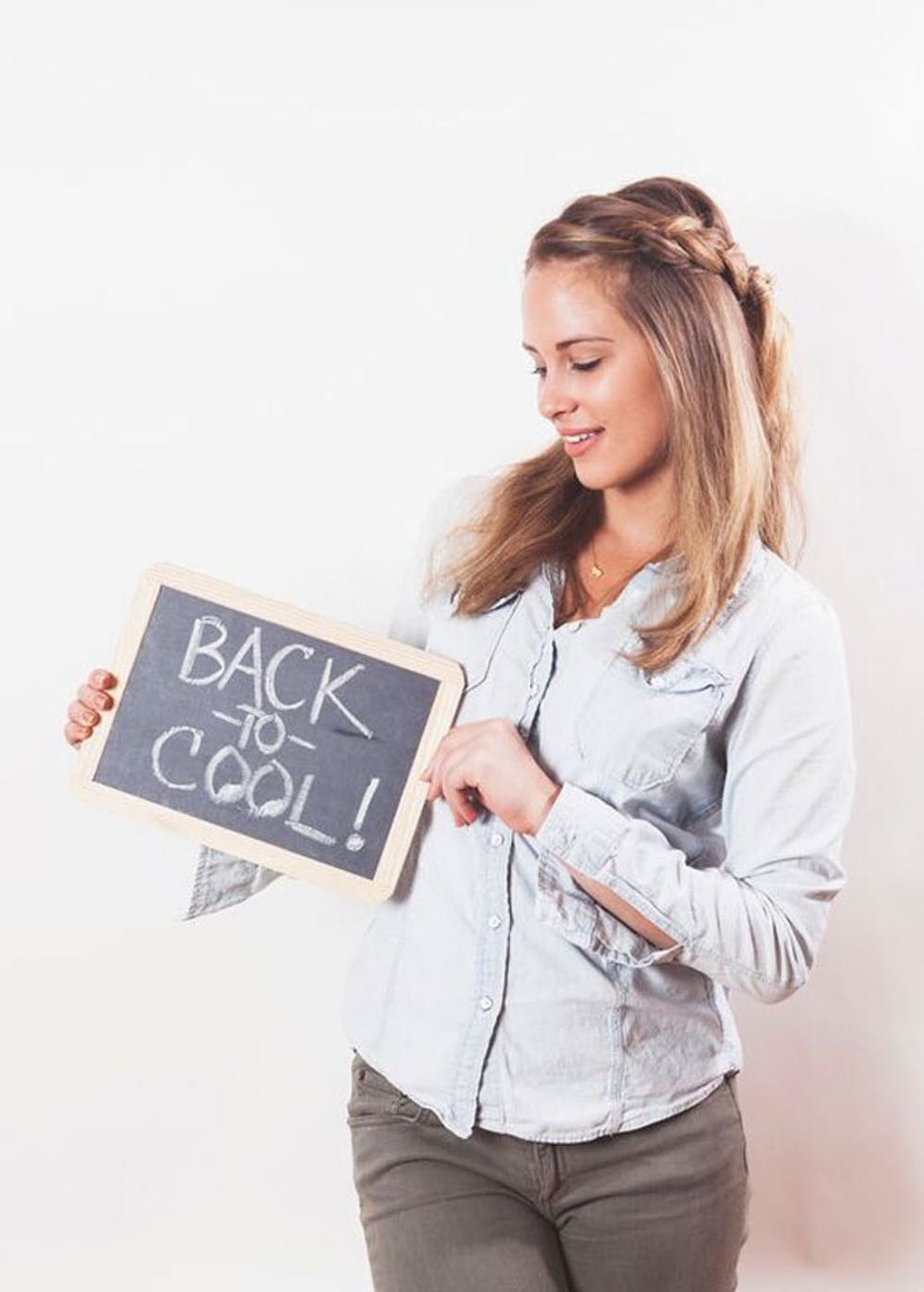 Now you're ready to conquer the world in a hairstyle you're sure to master in 5 minutes flat!
Hair and Art Direction by Maritza Buelvas
Photography by Jennifer Coffey
Modeling by Laura Casper
Will you be rocking this braid for back to school? Please share your best "back to cool" hair with us using the hashtag #bristagram!
Maritza Buelvas
Maritza is a published, national content producer for popular style and beauty bibles across the web. She's a respected beauty editor, hair tutorial ninja and workshop magician via her freelance site,
Beauty for Bloggers
. She lives for her boys (she's got three, if you count her husband), beauty hacks and breakfast at all hours of the day. Follow her on
Instagram
.