If you want to turn a casual get-together into a full blown party, you need to have balloons and lots of them. The only trouble is that to create a cool backdrop, you need to weigh the balloons down so they're not all just bunched up on the ceiling. Sure you can buy balloon weights, but where's the fun in that? Here are seven chic and cheerful ways to DIY balloon weights for your next bash.
---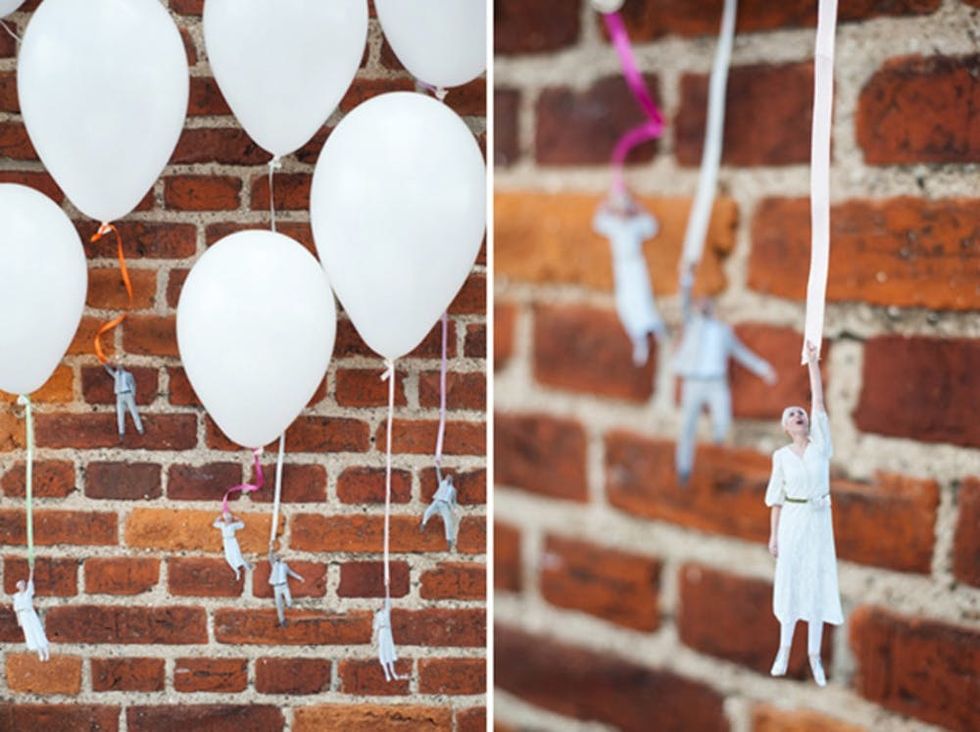 2. DIY Flying Wedding Couple Balloons: Fun mini versions of your friends floating away give new meaning to the term runaway bride! Armed with photos, a hot glue gun and ribbon, you're ready to create. Bonus points if you plan a photo shoot to pull this off! (via Brooklyn Bride)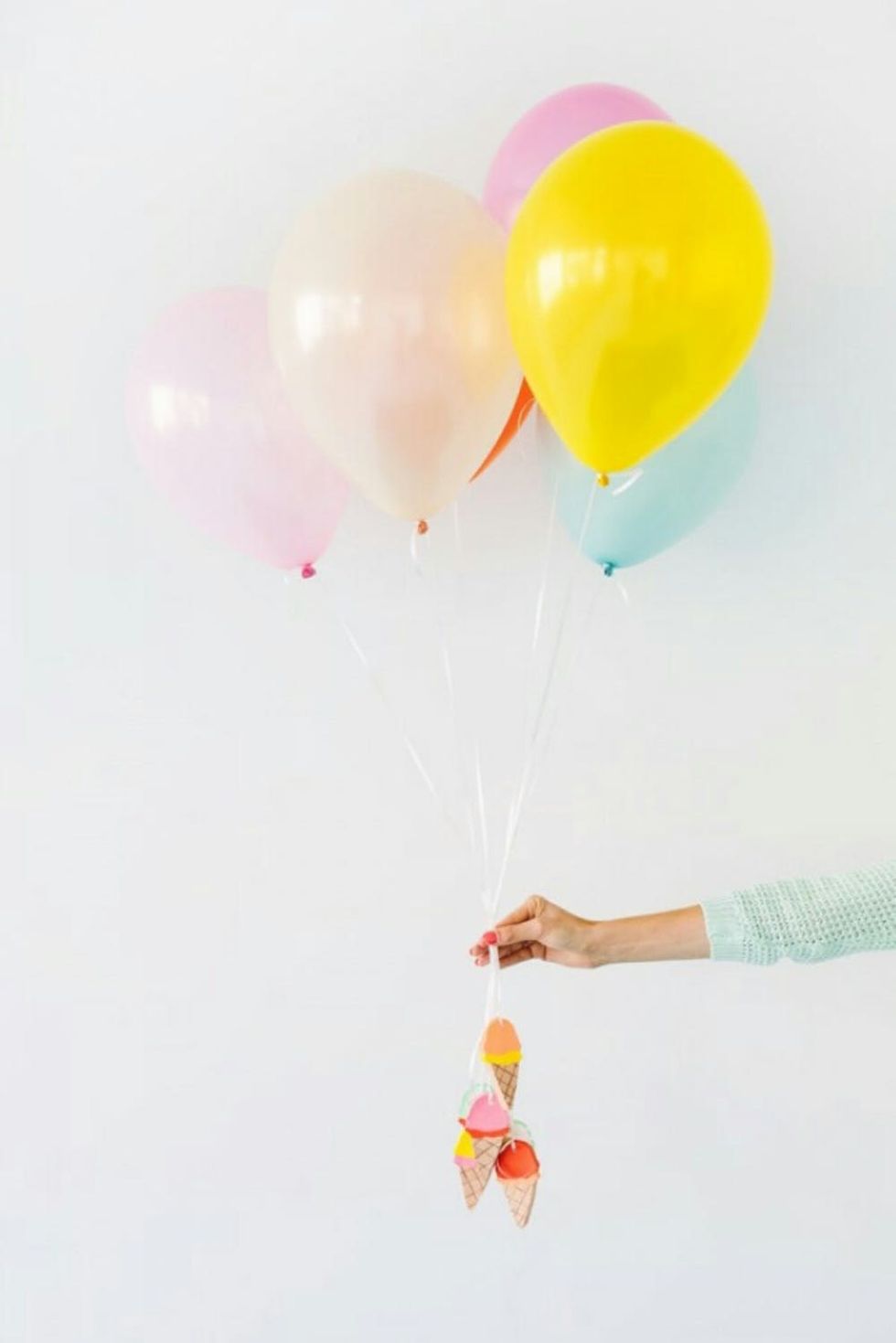 3. DIY Ice Cream Cone Balloon Weights: It's another fun DIY balloon weight with clay and cookie cutters! This time with ice cream cones that look good enough to eat. (via Studio DIY)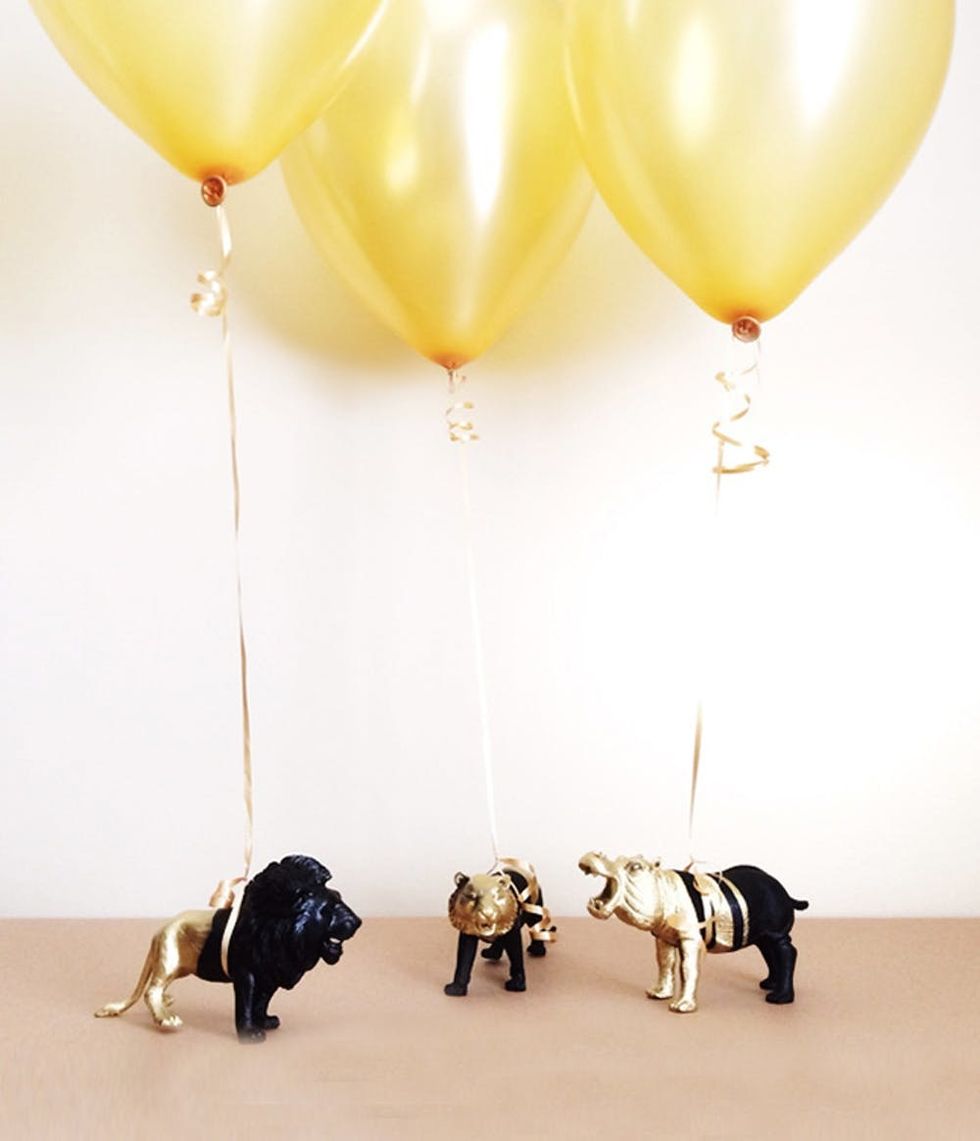 4. DIY Black + Gold Balloon Weights: You know how much we love gold, right? These black and gold spray-painted animals are positively chic. (via Creatively Curated)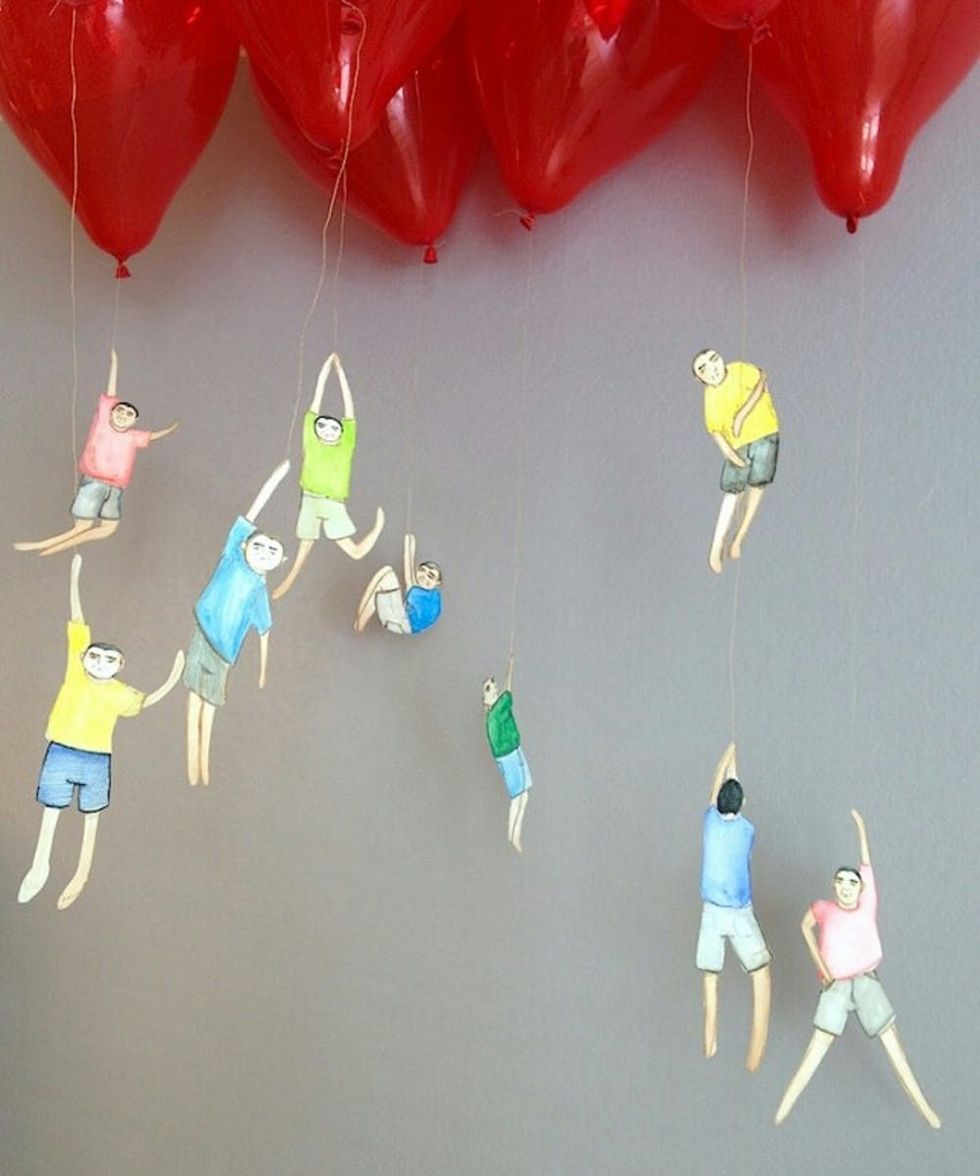 5. Hanging Around: You'll feel like a kid again while you're illustrating your own images with cardstock and colored pencils. (via Low-Commitment Projects)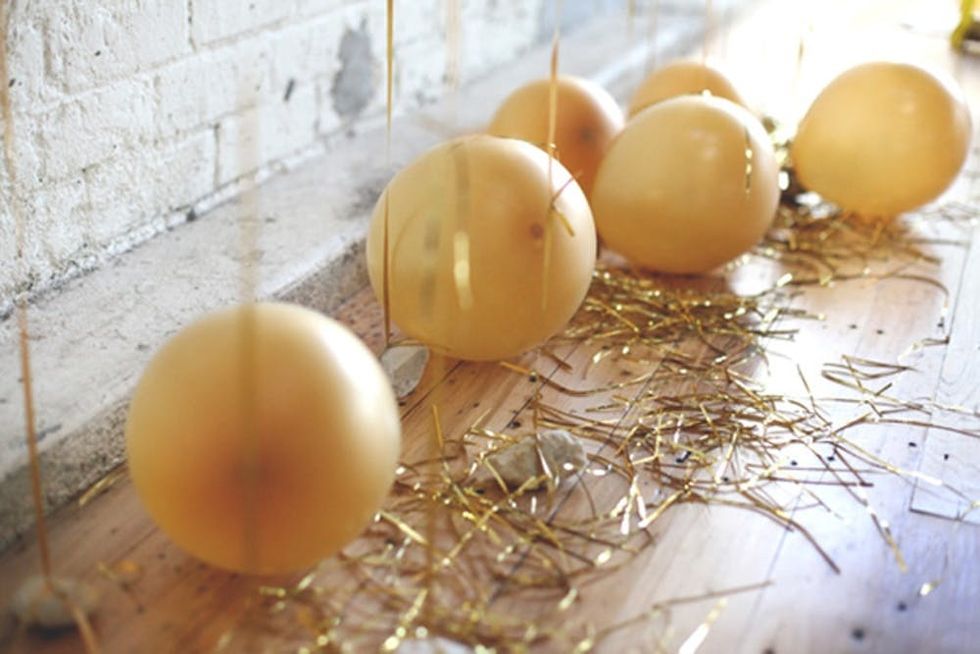 6. DIY Holiday Backdrop: A very easy and inexpensive way to add weights to your balloons is by tying the ribbon around a pretty stone. (via Free People)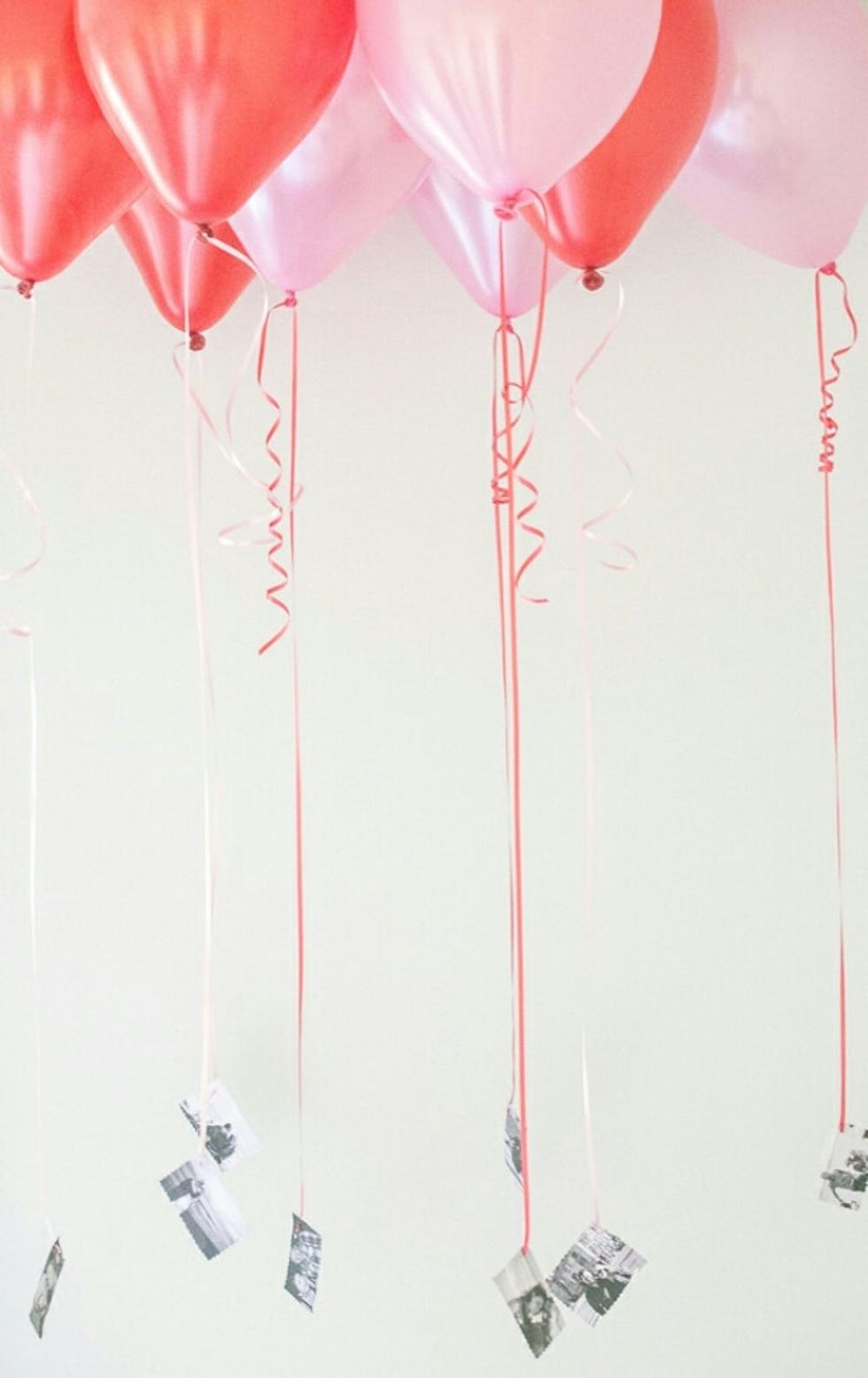 7. Blast From the Past Down the Balloon Path: Create a nostalgic and elegant effect for your next event by attaching photos to balloons. It's an excellent idea for a birthday party or bridal shower. (via Sugar + Charm)
Have you created your own balloon weights in the past? How did you do it? Let us know in the comments below.