Best of 2013: 13 Sweets That Knocked Our Socks Off
Dec 25, 2013
We're no strangers to a sugar high followed by a serious food coma, and we have this baker's dozen of sweets to thank for it! From double rainbows to the best pumpkin pie we've ever tasted, we'll continue our Best of 2013 series with your favorite food group: dessert!
---
1. The Ultimate Pumpkin Pie: Right when you thought a classic pumpkin pie couldn't get any better, we went and put sugared pecans in it.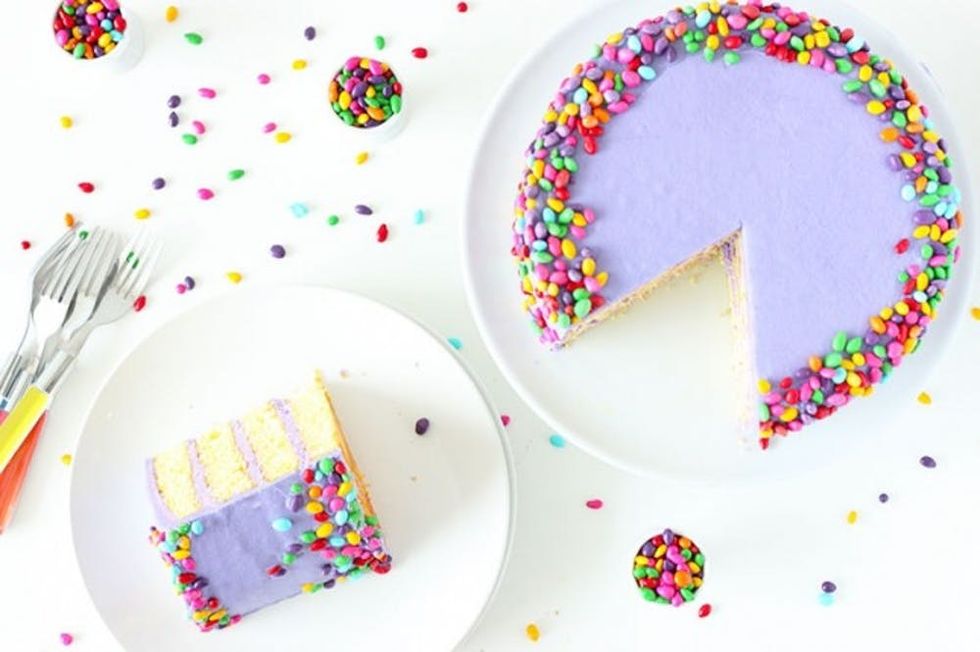 2. Lemon Lavender Champagne Cake: Did you know that you can use champagne to bake just like you can use Sprite or Diet Coke? This springtime treat is definitely worth bookmarking for Mother's Day, Easter, or a random Sunday in April when you feel like baking up a storm.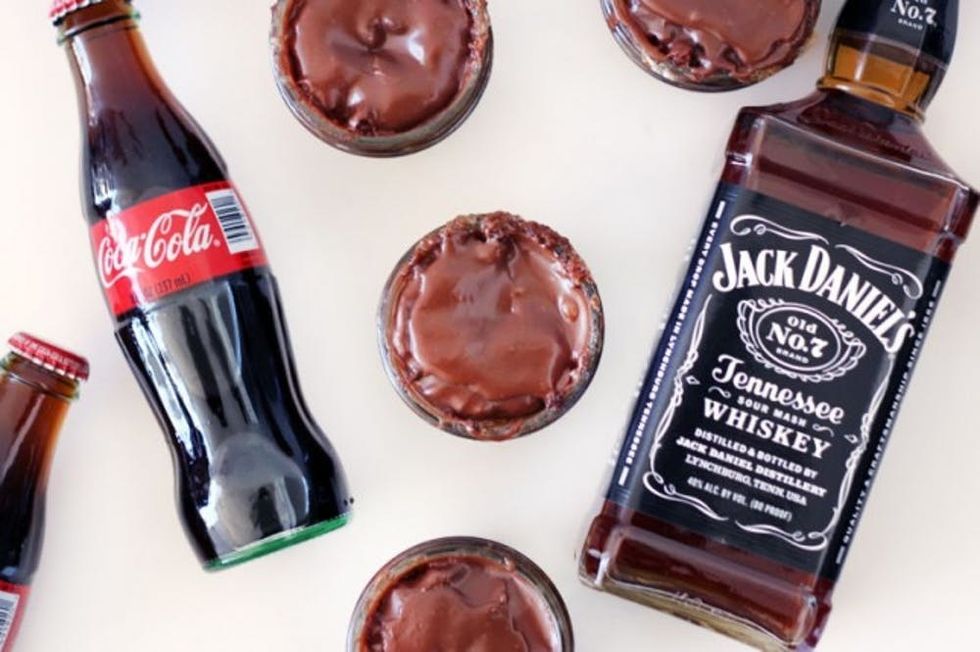 3. Jack and Coke Cakes: This twist on Texas sheet cake goes for the gold in the form of Jack Daniels. You know we love our spiked sweets.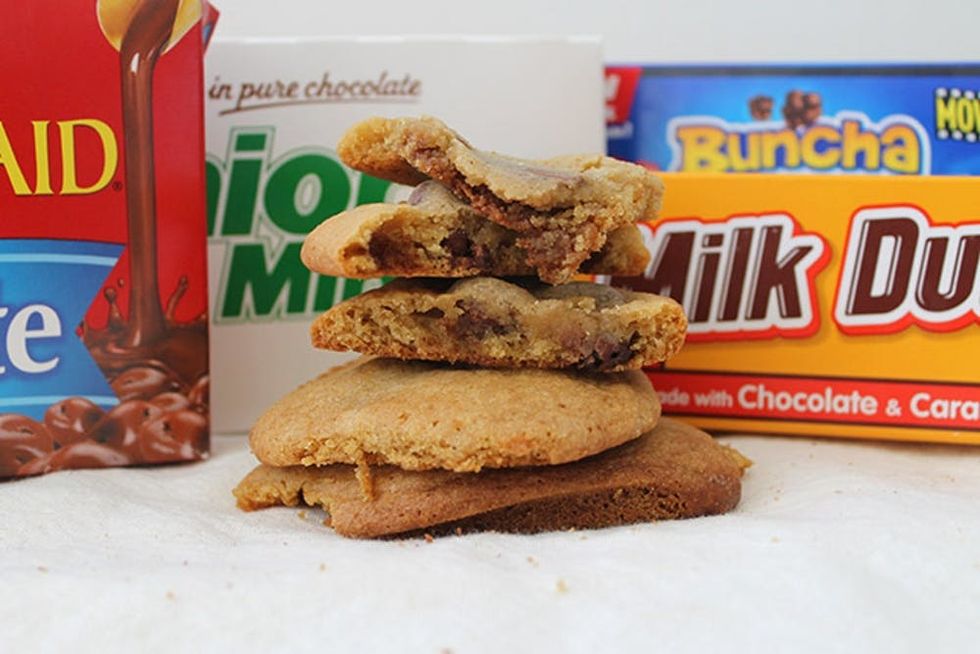 4. The Movie Candy Cookie: Guess what? The basic chocolate chip recipe is one of the best base recipes ever, and is always fun to build upon. This hack adds things like Milk Duds, Buncha Crunch, and Junior Mints into the mix, inspired by the concessions stand at any movie theatre.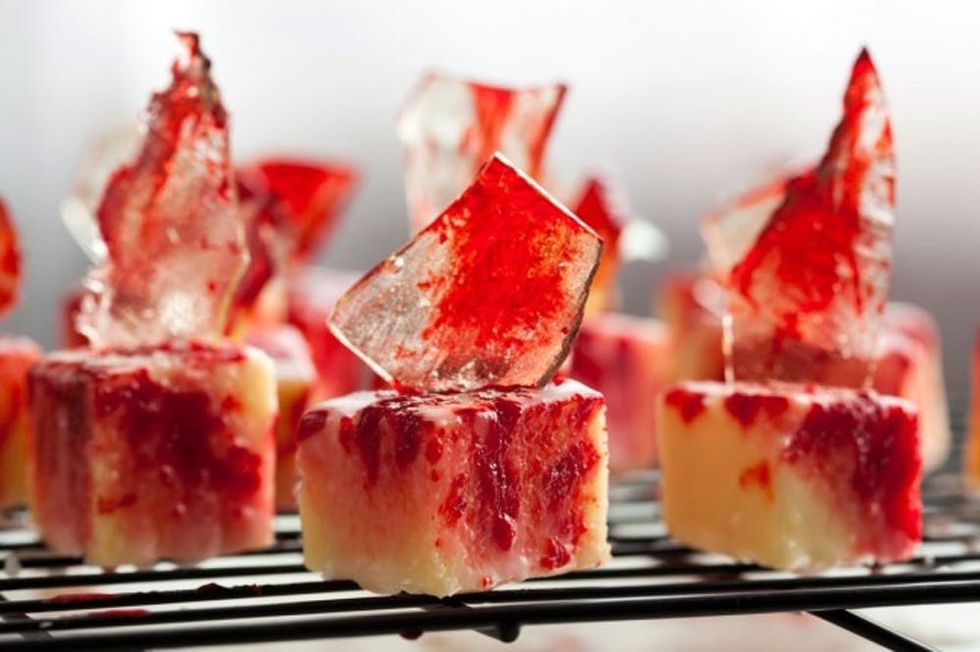 5. Blood-Splattered Petit Fours: Eek! How creepy are these? The key here is the shards of sugar glass and red food coloring.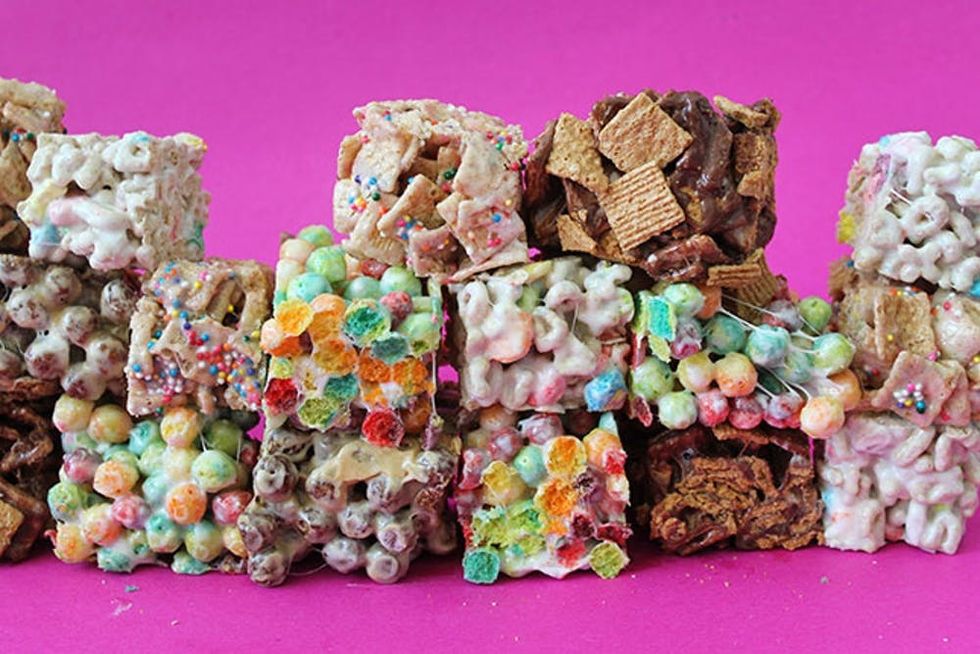 6. Cereal Treats: Who says you need Rice Krispies to make melted marshmallow treats? Lucky Charms, Cinnamon Toast Crunch, Golden Grahams, Cocoa Puffs, and Fruity Pebbles are totally where it's at in the treat department. Our favorite was definitely the Golden Graham s'more combo.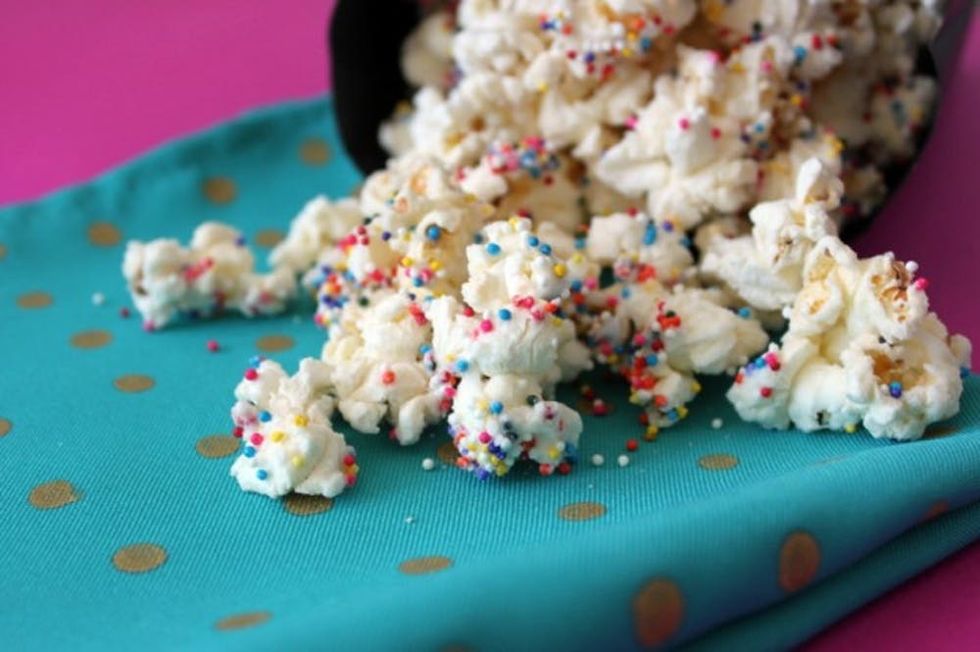 7. Party Popcorn: This is the perfect late night treat for New Year's Eve, and is a great go-to for movie nights, award show viewing parties, and the like.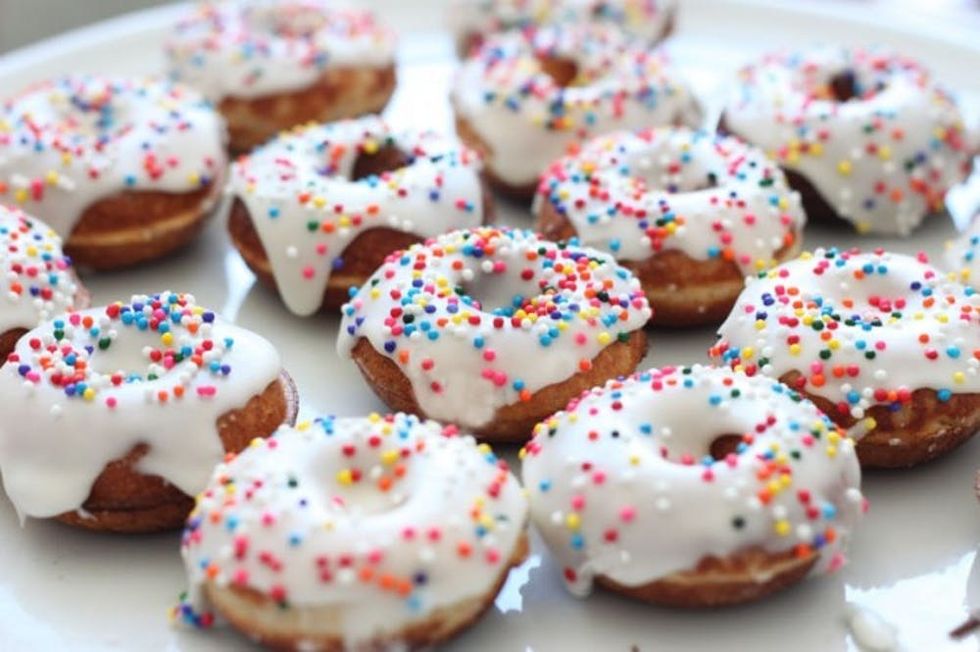 8. Healthy Donuts: Not all donuts have to make you feel guilty — try this hack on a healthier way to get your donut fix.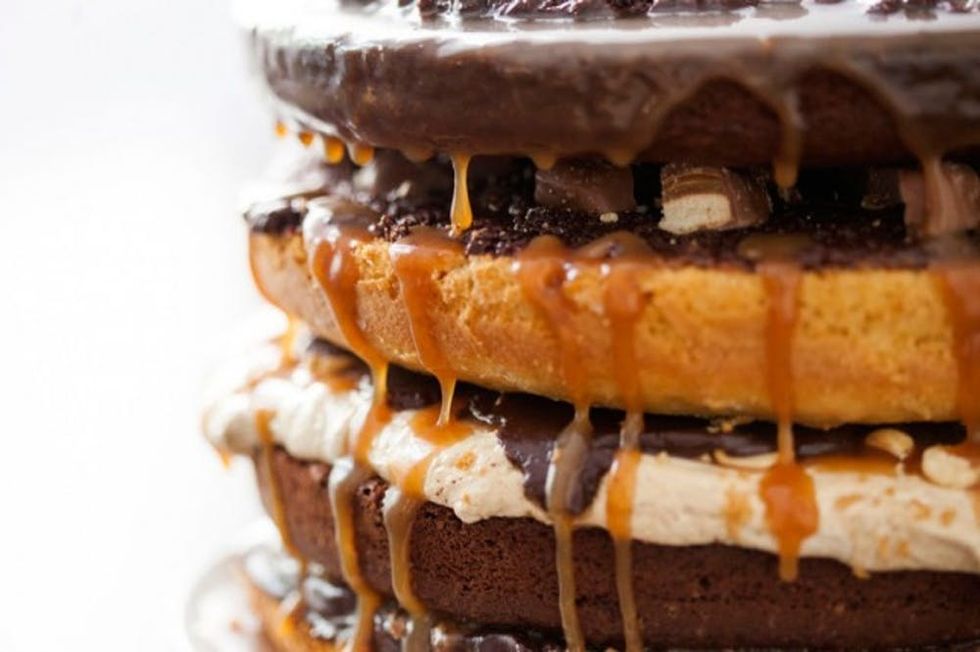 9. Candy Bar Cake: What more do you need to know besides Candy… Bar… Cake?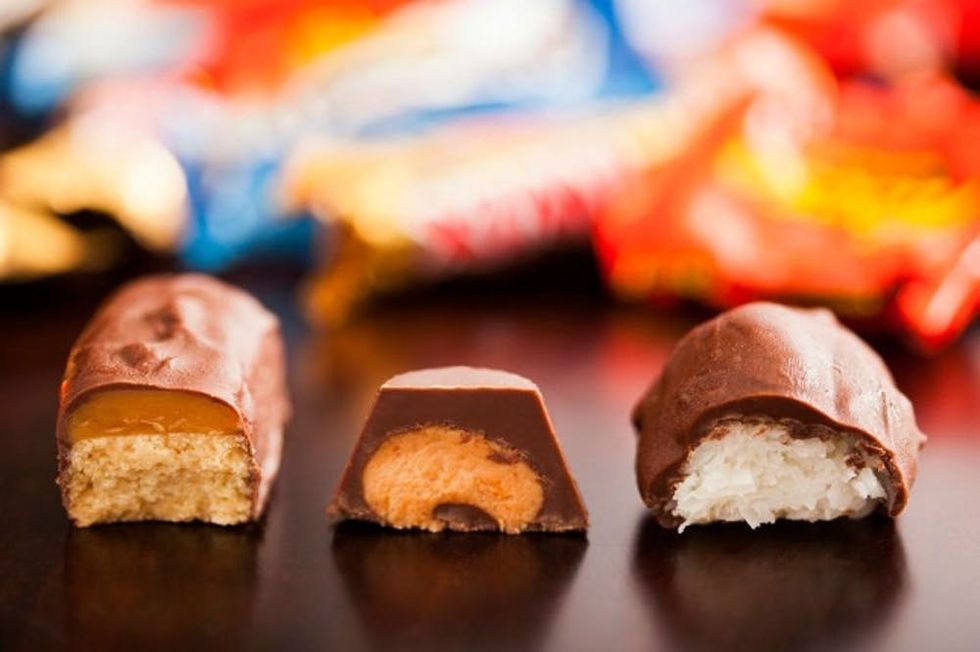 10. DIY Reese's, Twix, and Almond Joy: Speaking of candy bars, did you know that it's actually pretty easy to make these classic candies from scratch?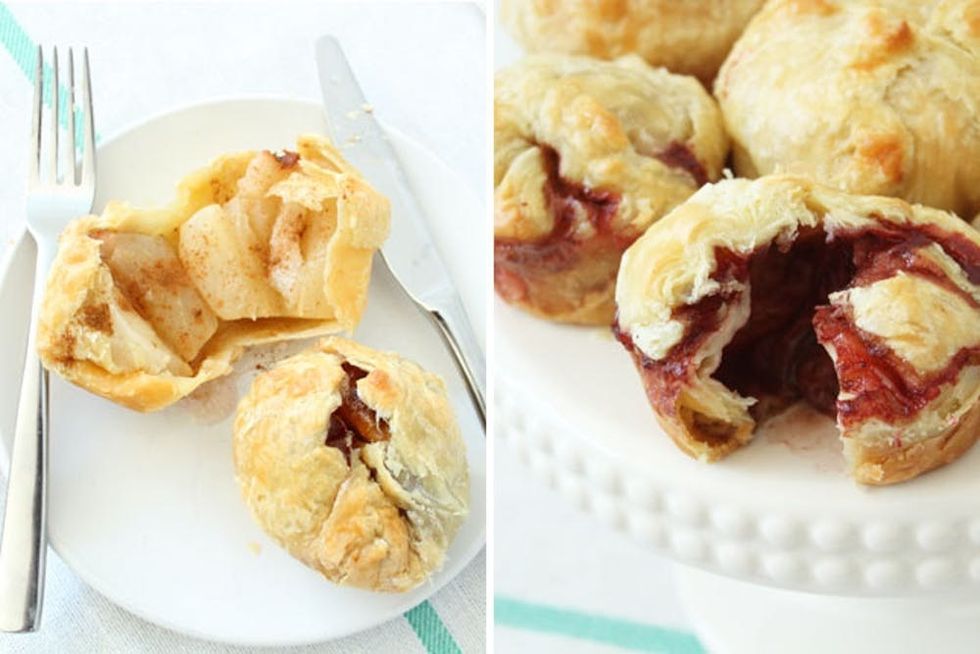 11. Whole Fruit Hand Pies: Take a whole pear, peach, plum or nectarine, and build a mini pie around it!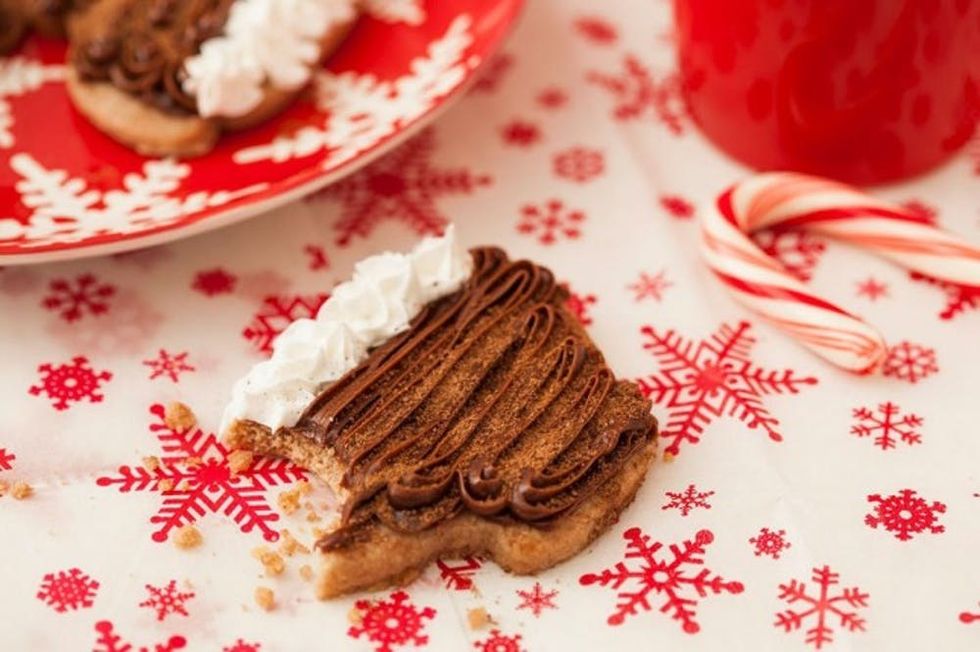 12. Hot Cocoa Cookies: These might be our favorite holiday creation. You use hot cocoa mix to add chocolatey flavor to regular old sugar cookie mix. Nom.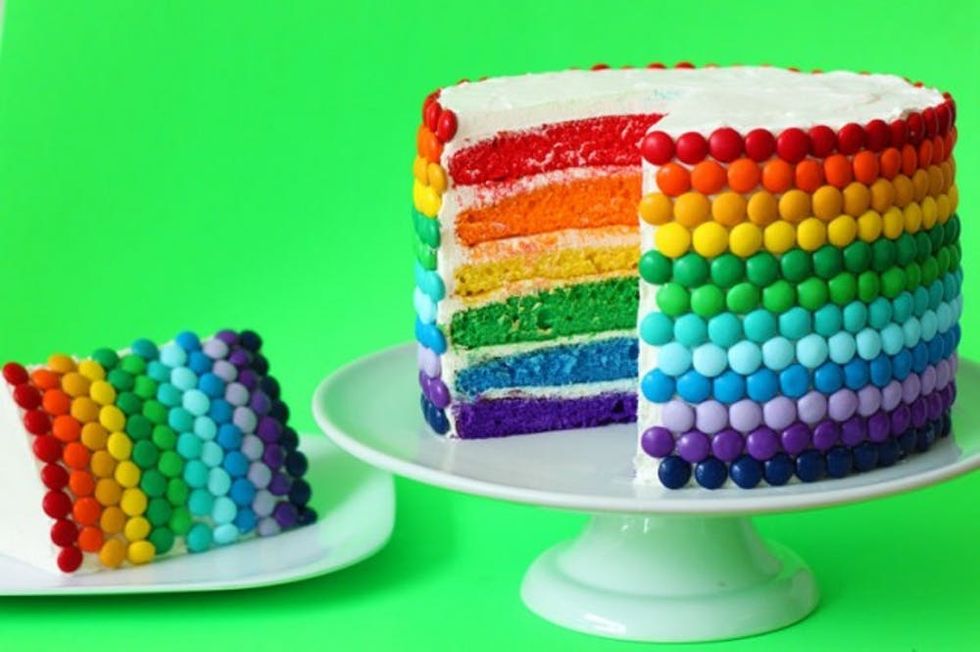 13. The Double Rainbow Cake: And finally, the best cake we've ever made: The Double Rainbow Cake! Inside, you've got a layer for each color in the rainbow. And on the outside, M&Ms in every color under the sun. So. Much. Color.
What's the best new dessert you've tried this year? Tell us in the comments below.
Anjelika Temple
As Chief Creative Officer and Founding Partner at Brit + Co, Anjelika Temple brings her voracious consumption of all things creative and colorful to DIY projects, geeky gadgetry finds and more. When she's not DIY-ing her heart out, you'll find her throwing dinner parties with friends or adventuring with her husband David, their daughter Anokhi, and their silly dog Turkey.