The *One* Foolproof Way to Cook Fish at Home
Jan 17, 2018

For many of us, 2017 was a doozy, but we here at Brit + Co are ready to hit refresh in 2018! Follow our Hit Refresh series through January for new ideas, hacks, and skills that will help you achieve (and maintain!) those New Year's resolutions.
---
Overcooked and under-seasoned fish — can you slap anything worse onto your dinner plate? A lot of folks want to incorporate more pescatarian meals into their diets these days, but fish becomes an easy flop when you're not used to working with it. (Especially on the grill.) However, there is *one* foolproof way to cook fish, and that's by steaming it in a parchment packet. This method promises a tender and flavorful fillet every time, not to mention the countless flavor combinations you can create.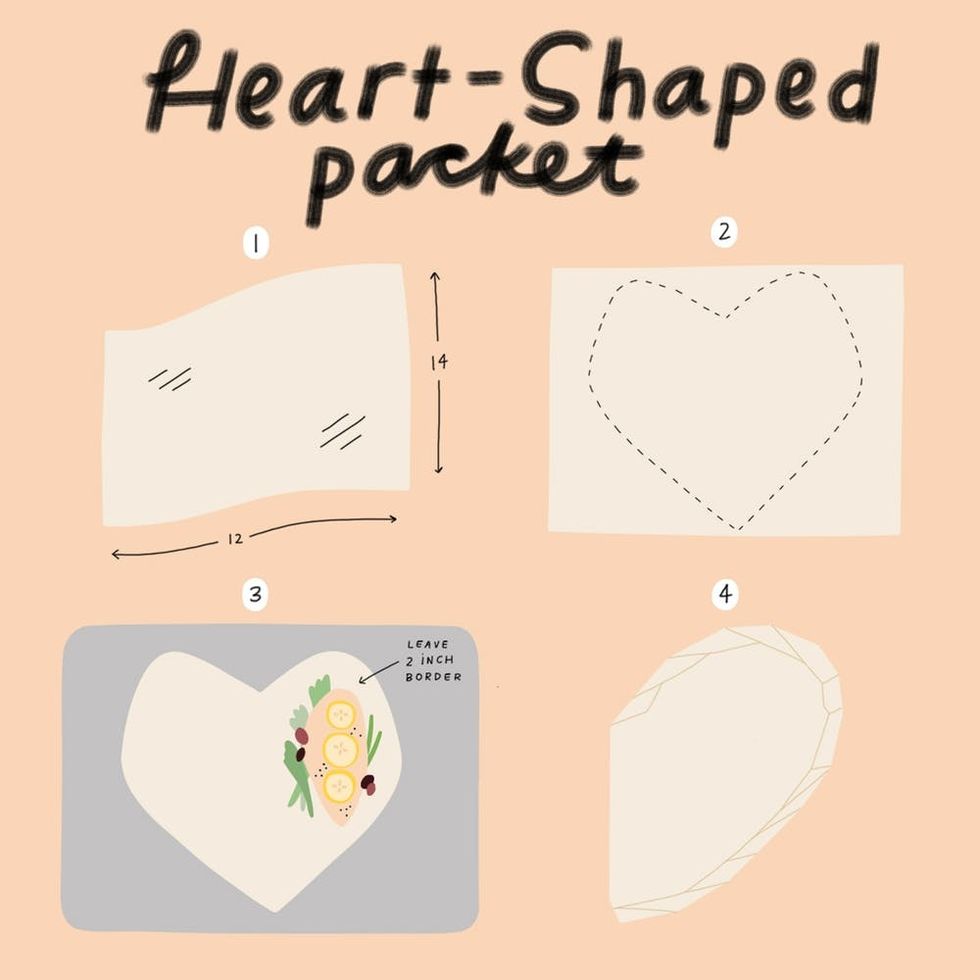 How to prepare your fish in parchment
Before you start drooling over our flavor combos, it's best you know how to package your fish in parchment. Here's a useful way to do it:
Heart-Shaped Packet
Once you've mastered the technique, try out these three flavor combos. Soon, you'll be coming up with your own in NO time.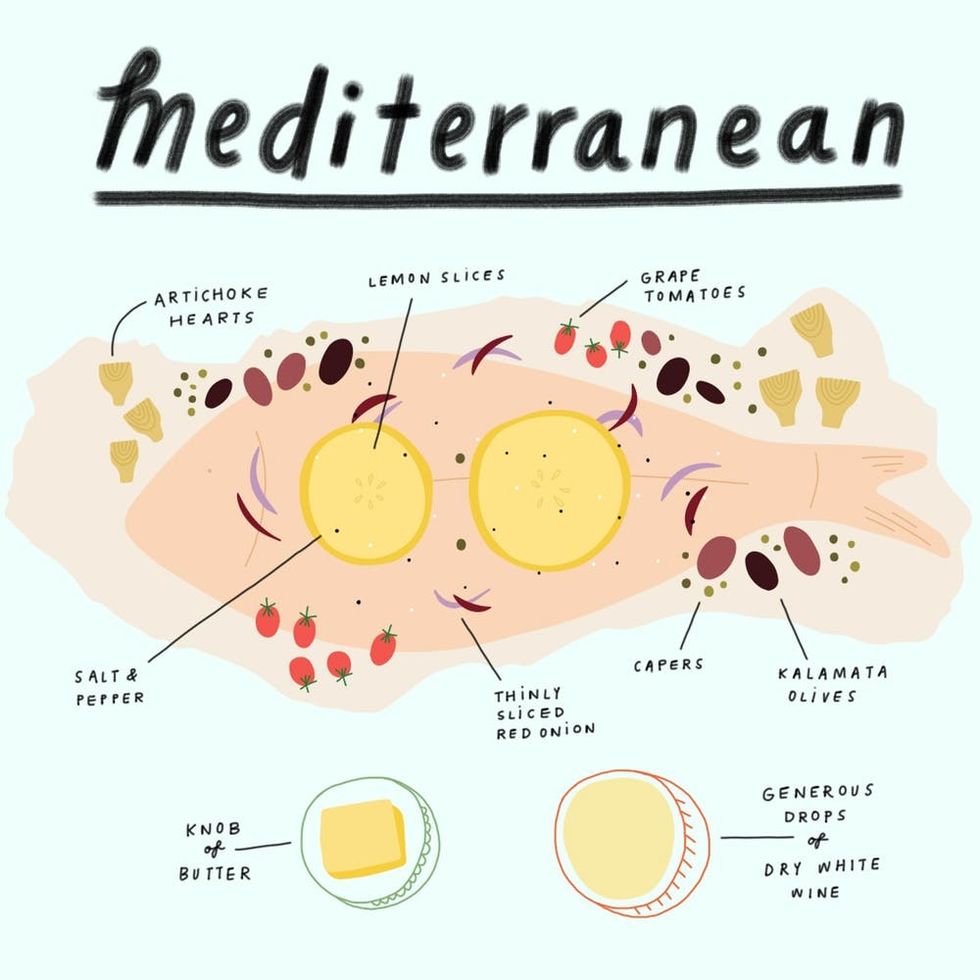 Mediterranean influence
Toppings to include:
To make it saucy: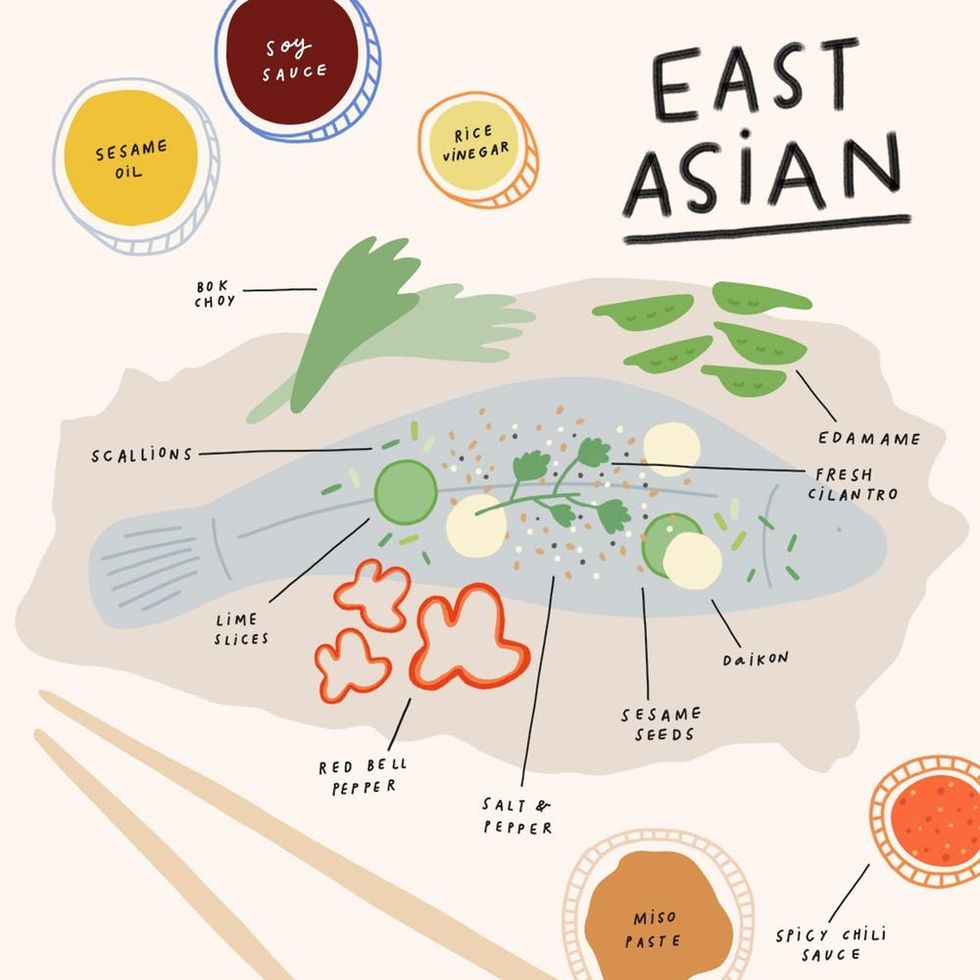 East Asian Influence
Toppings to include:
To make it saucy: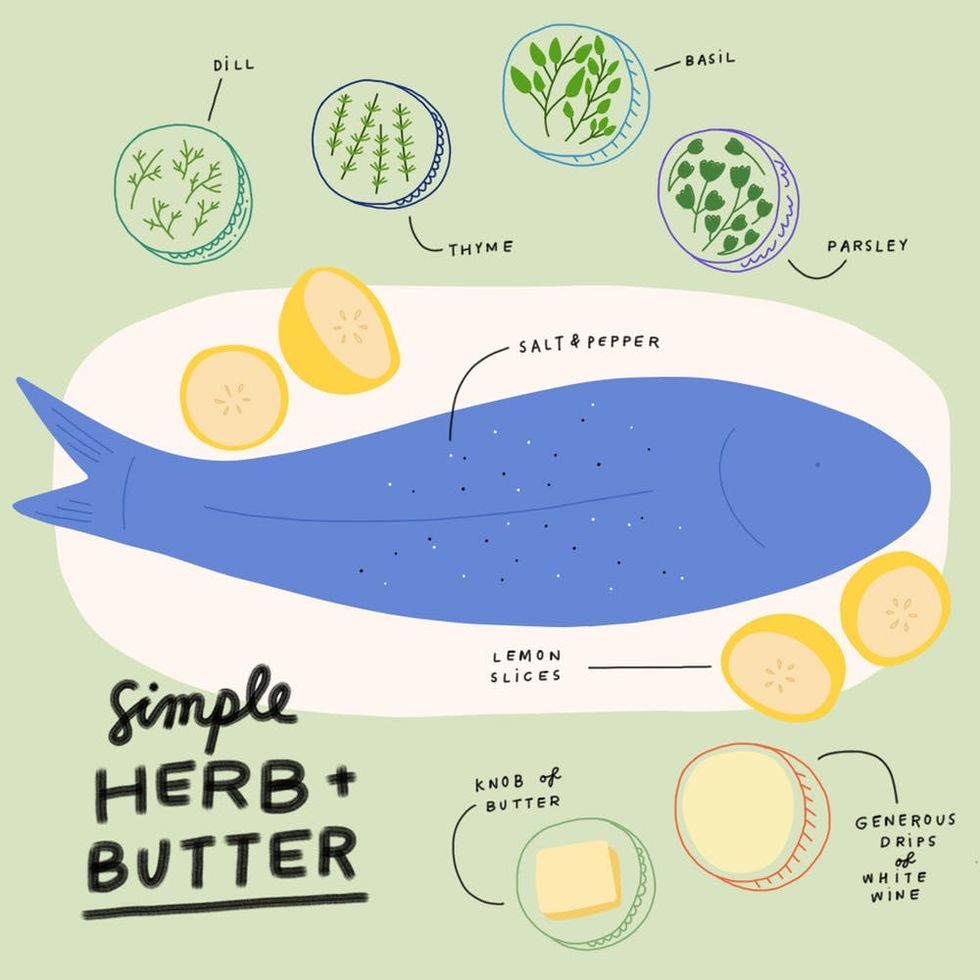 Simple Herb and Butter
Toppings to include:
To make it saucy:
For more cooking tips and tricks, follow us on Pinterest!
(Illustrations via Marisa Kumtong)
Dana Sandonato
Born in Canada and now living in the beautiful state of North Carolina, Dana is a coffee-reliant food writer with a healthy appetite, a taste for culinary adventure, a thirst for good beers, and an endless hunger for food photography. When not writing for Brit + Co, she can be found pouring herself into her blog-turned-webzine,
Killing Thyme
, or taste-testing at local breweries with her husband. Dana's ideal down time includes pizza, marathoning on Netflix, or watching her fave flicks from the 80s and 90s - no matter how great or awful they are!