11 Bike-Riding Essentials to Help You Live Your Best Summer Life
Aug 05, 2018
There's nothing quite like heading out for the day and knowing the options are as endless as the pavement under your wheels. You can hit up the market, visit the beach, and go for a ride through your fave neighborhood all before sundown. All you need is a bicycle and these stylish must-haves and DIYs. With everything from the classics to some retro flair, this list has everything you could need for the best summer adventures on two wheels. Happy cruisin'!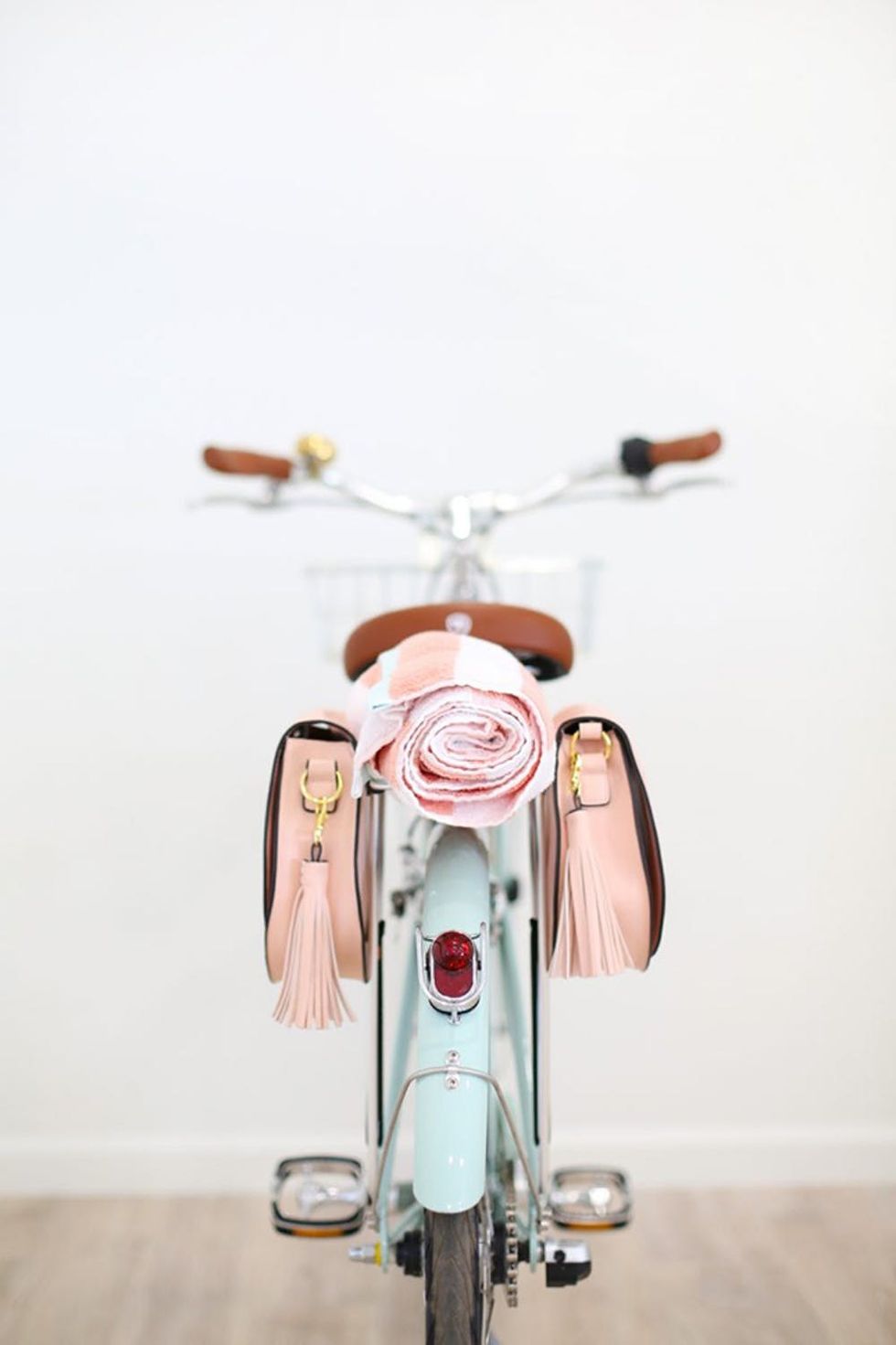 ---
1. DIY Bike Pannier Bags: Those utilitarian canvas saddlebags your high school math teacher had on his bike are old news. RIP, ugly accessories. You can now have colorful and stylish storage without it looking like it came from a catalog in 1985. (via Lovely Indeed)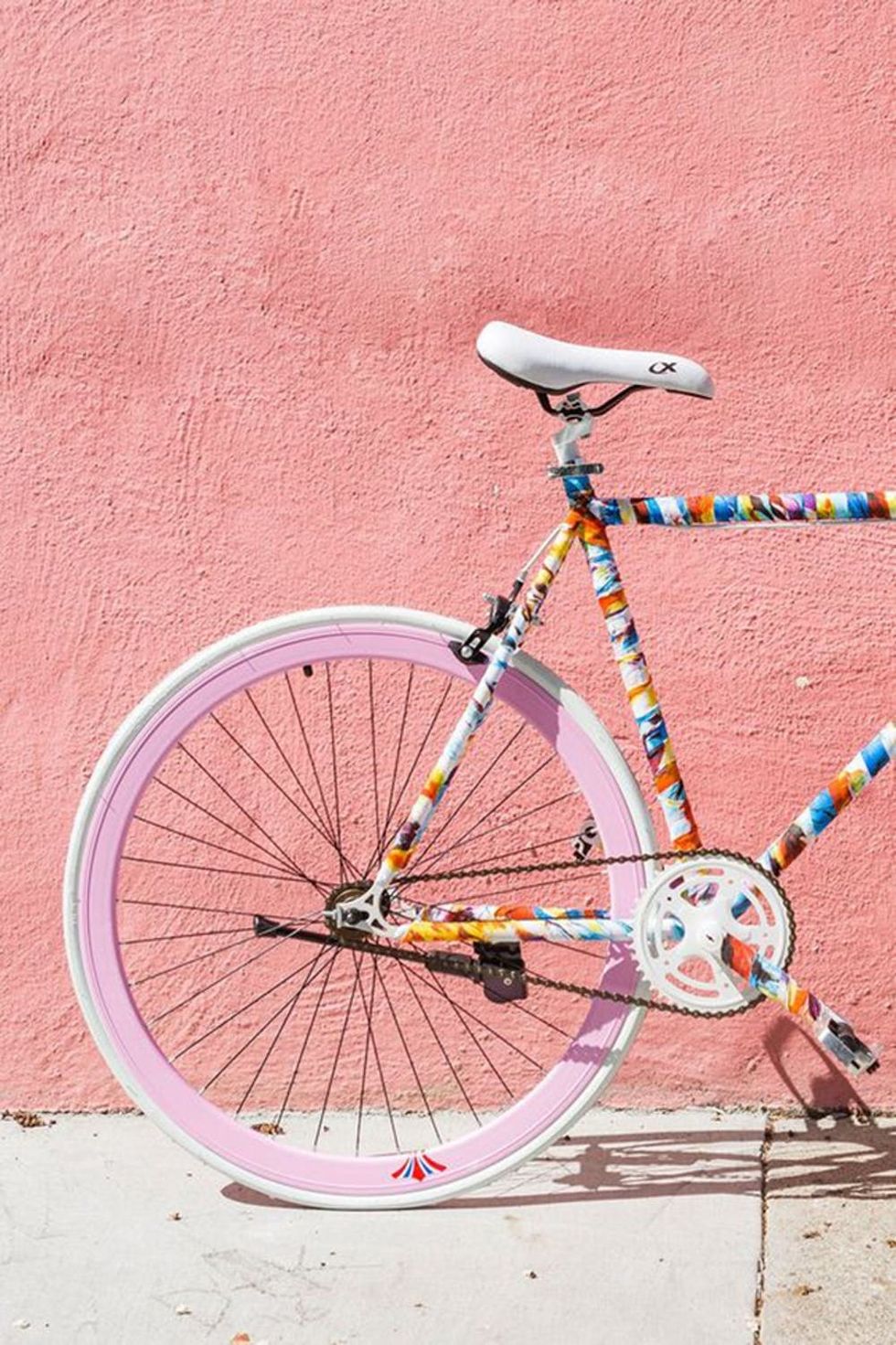 2. DIY Fabric Bike Update: Not really digging the whole "spray paint a bicycle" project? Try wrapping the frame in your fave print. You can even swap it out seasonally without having to grind off layers of paint. (via Brit + Co)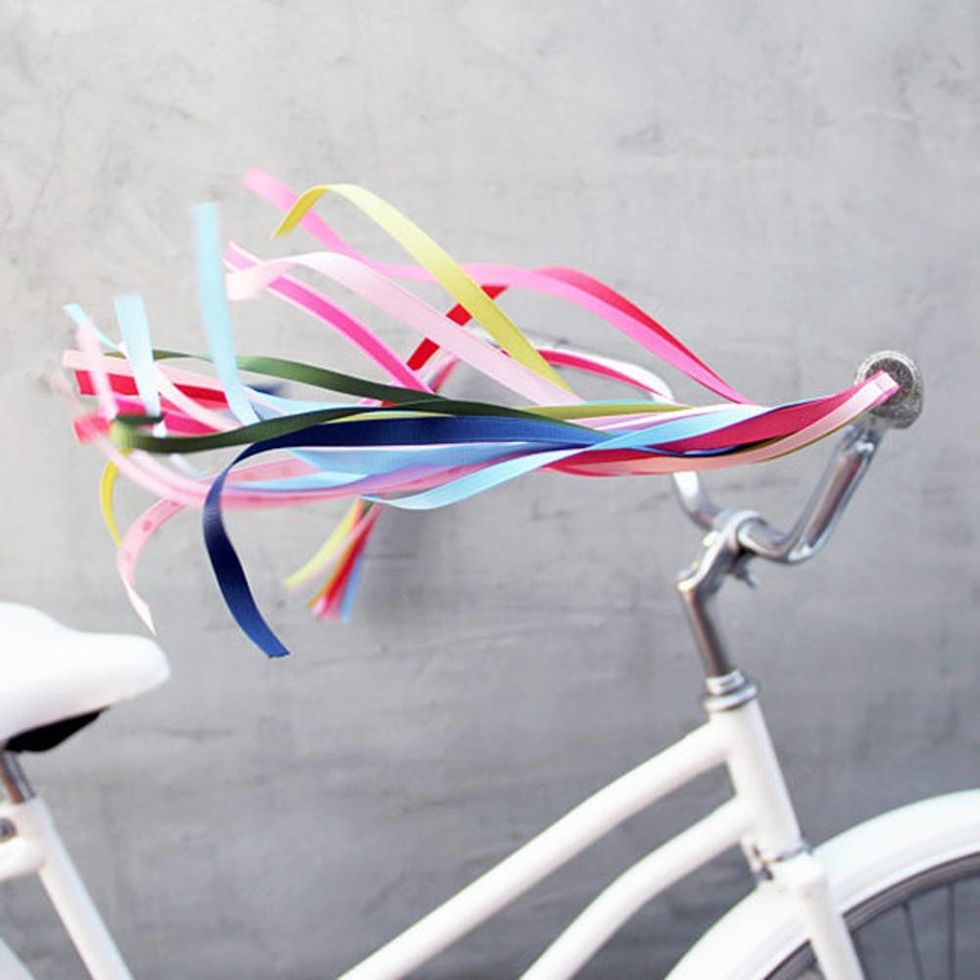 3. DIY Retro Your Ride Streamers ($12): You are never too old to have lots of ribbons flowing from your handlebar as you speed down the street. Grab a pair for your friend while you're at it.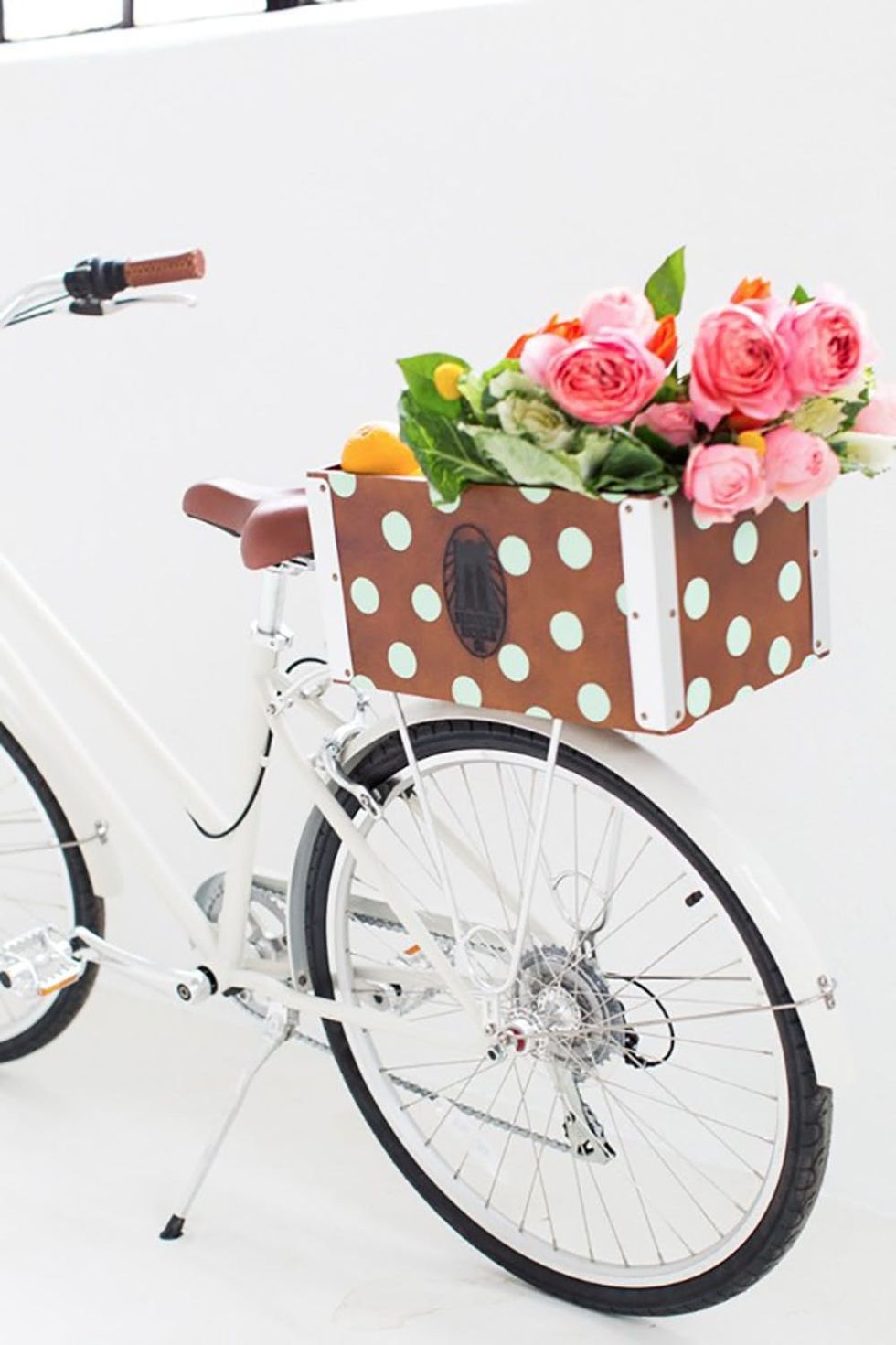 4. DIY Polka Dot Bike Crate: Be it a basket or a crate, you definitely need something to hold your purse in while you motor around. Add a colorful pattern to keep things unique. (via Sugar & Cloth)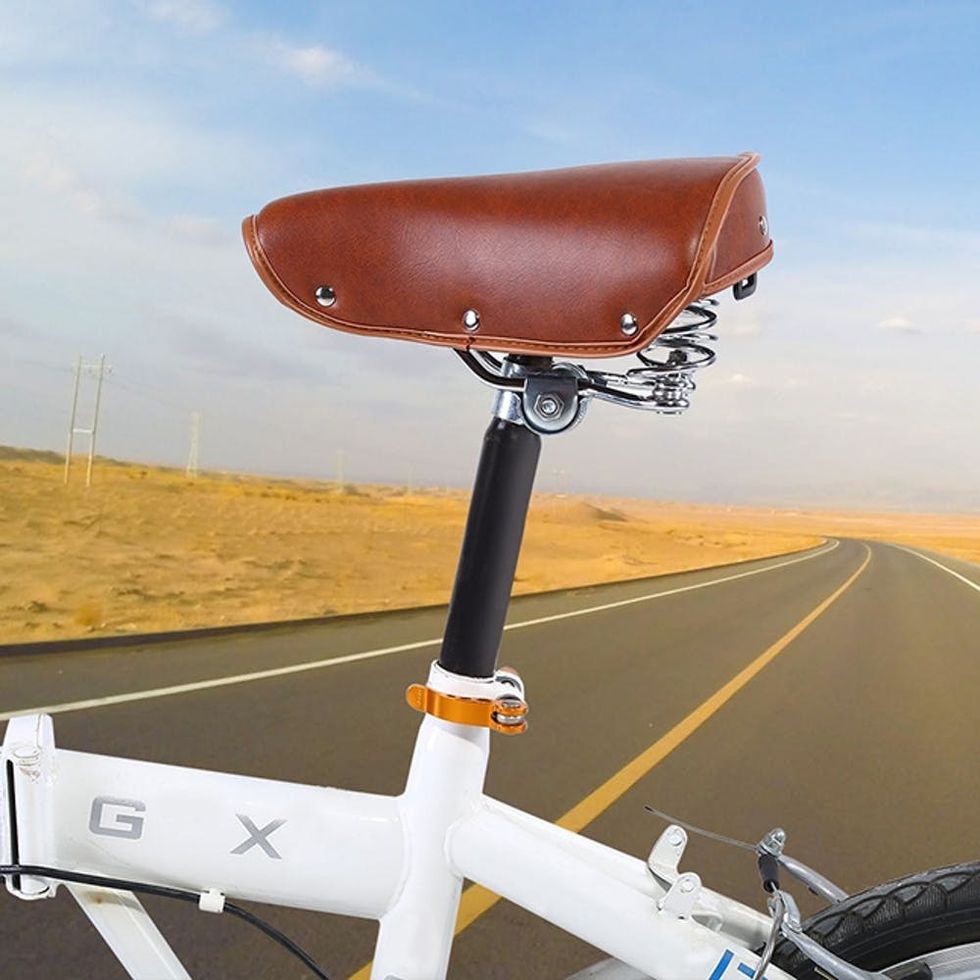 5. Amazon Women's Bike Seat ($22): It doesn't matter what shape you're in, your buns are likely to be sore after a good ride. Help alleviate a little bit of the discomfort with a plush leather seat.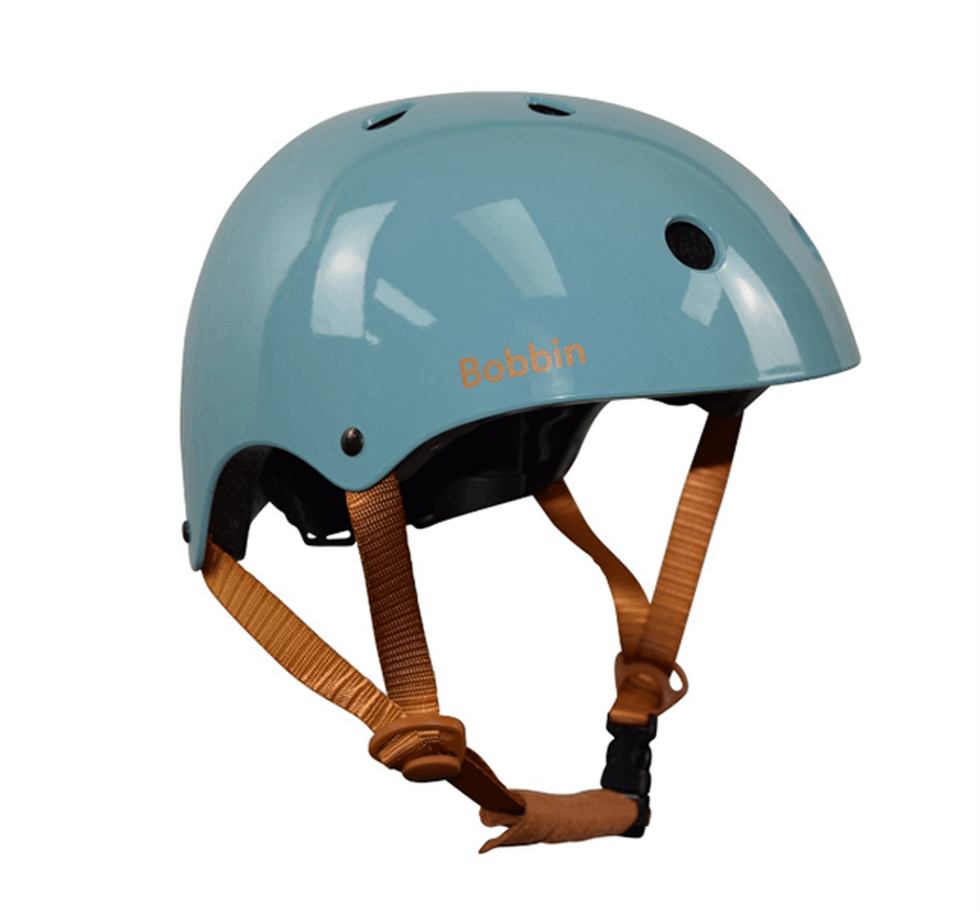 6. Bobbin Pink Bike Helmet ($38): Helmet hair isn't cute, but neither is a concussion. As long as you carry around a brush to revitalize your 'do, you're good!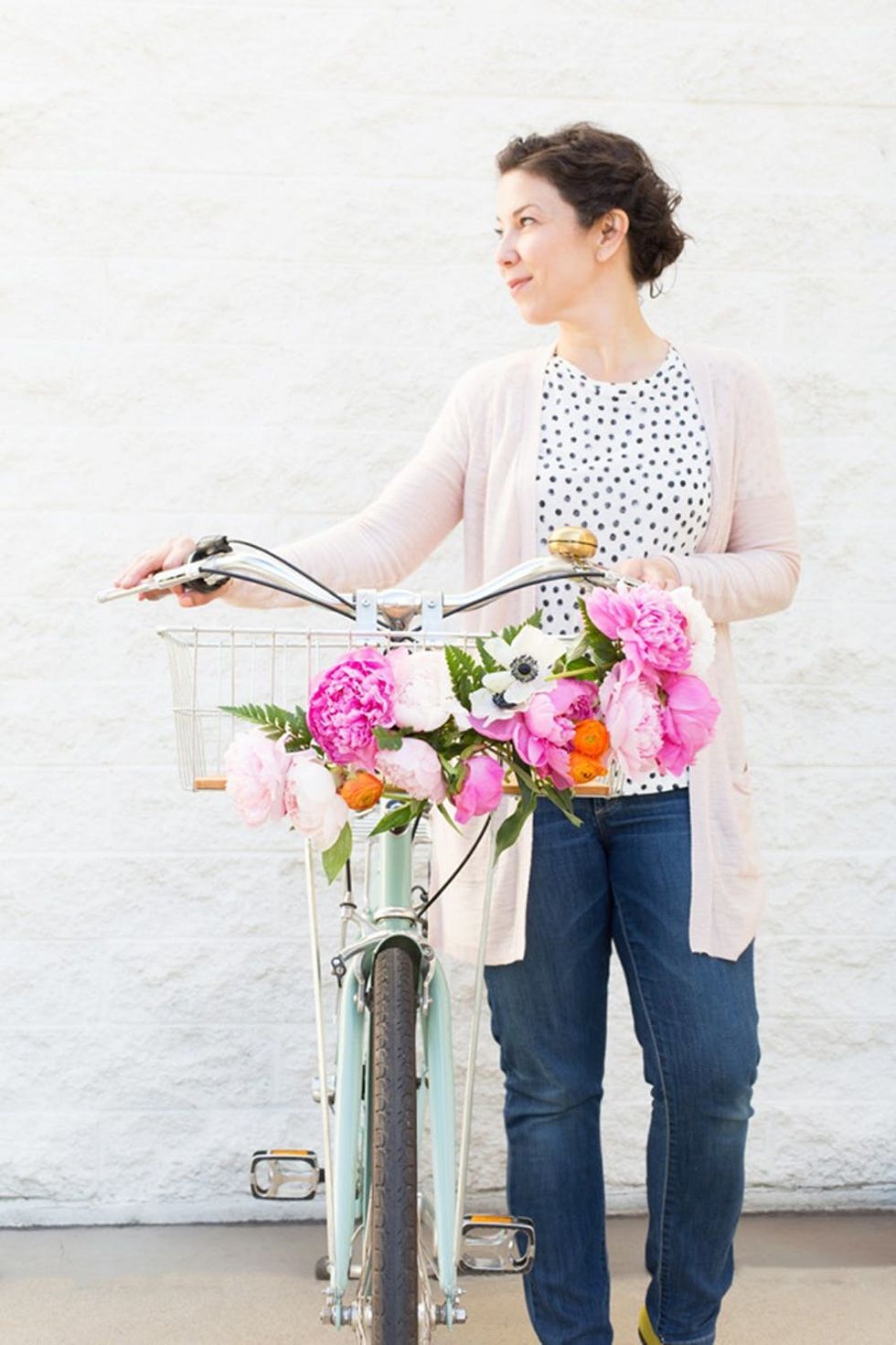 7. DIY Floral Basket: That basket on the front could use some color. You can paint it, but it doesn't make quite the same impact as a beautiful floral trim woven into the design. (via Lovely Indeed)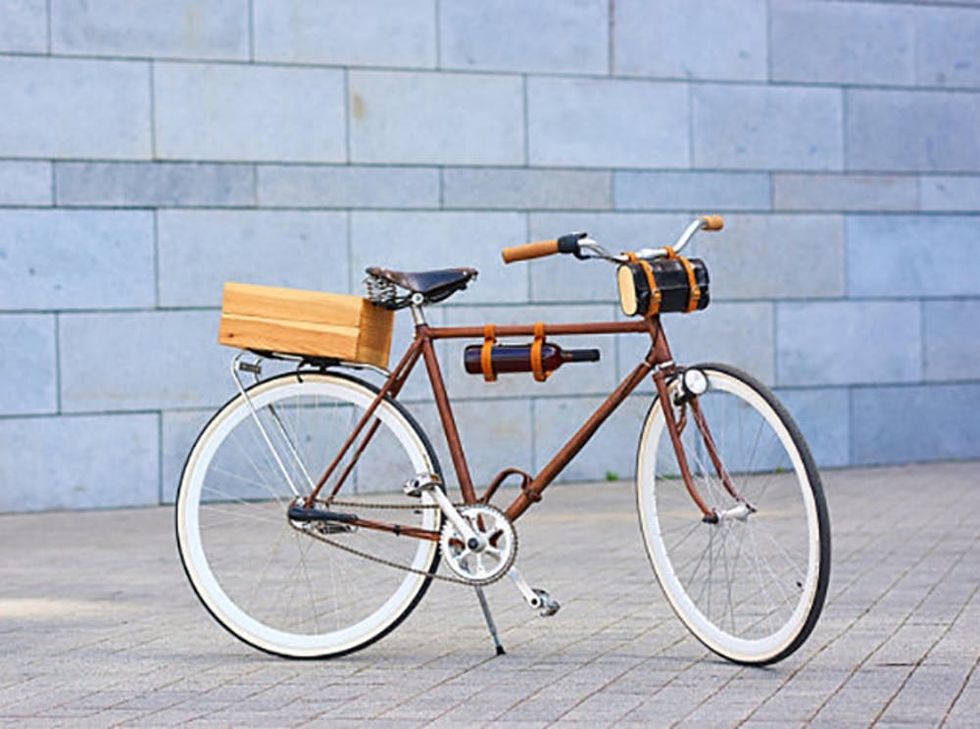 8. Bike Me Store Bicycle Bottle Holder ($26): You cannot get through life without a way to bring wine around with you. You just can't! Thankfully these guys have thought of a way to do so in style.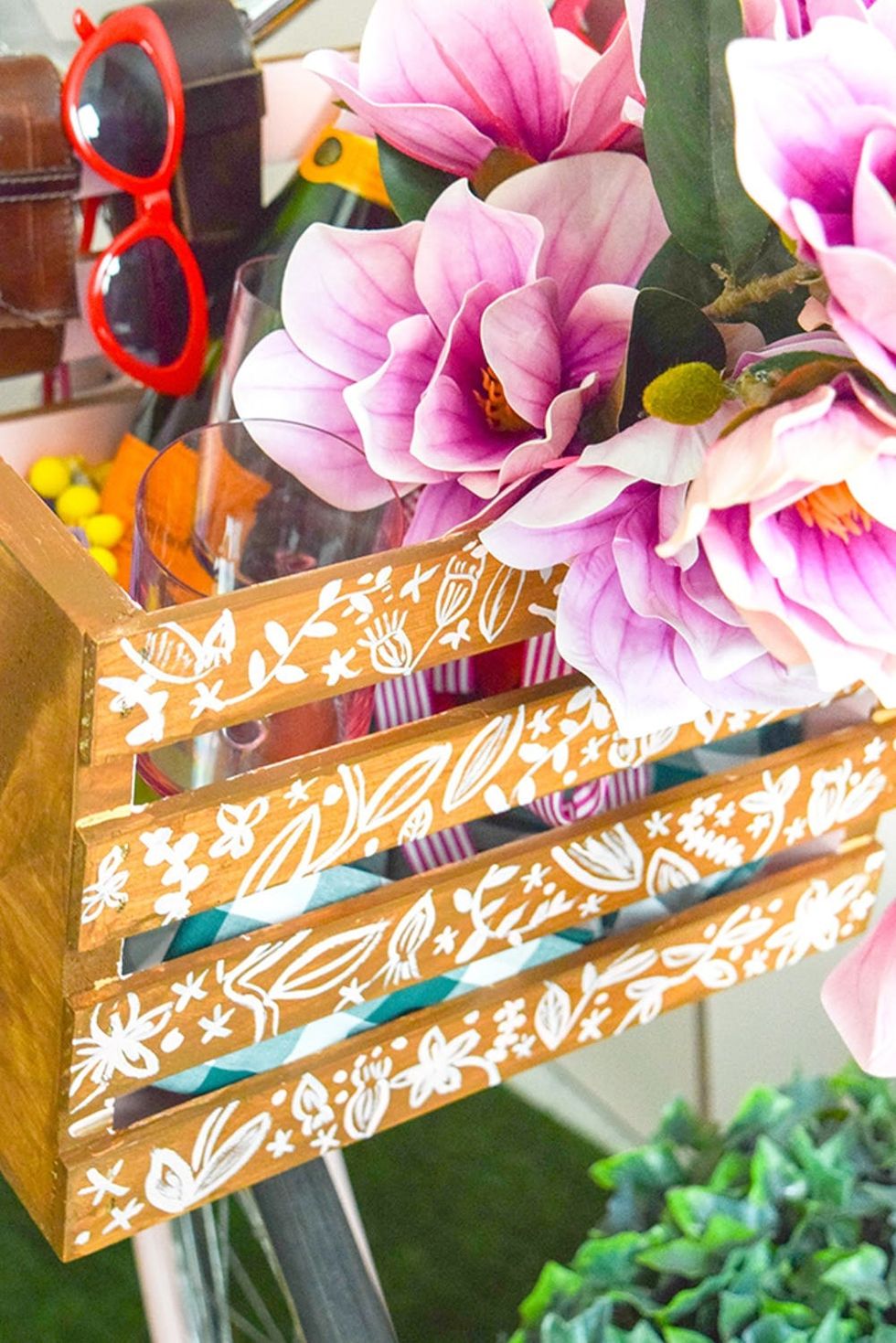 9. DIY Picnic Crate: This detachable crate-turned-picnic basket is the project you didn't know you needed. Now you can lock your bike up and bring all your stuff with you *without* having to unpack it. (via PMQ for two)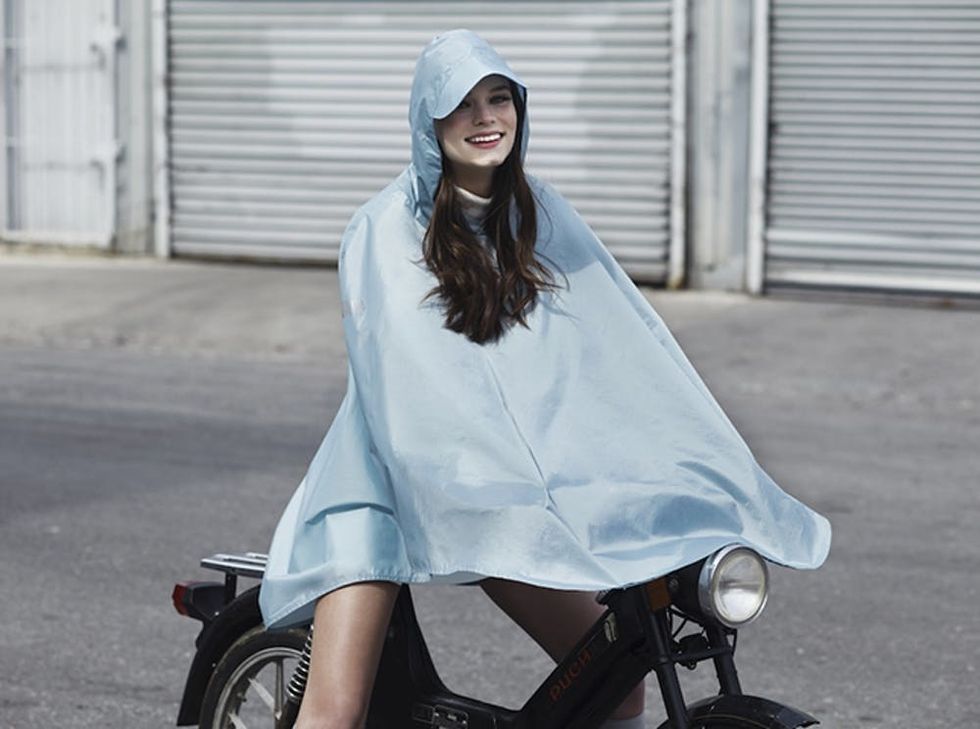 10. Cleverlite Rain Cape ($79): The cape on this blue beauty is big enough to cover the handles, the pedals, and your back.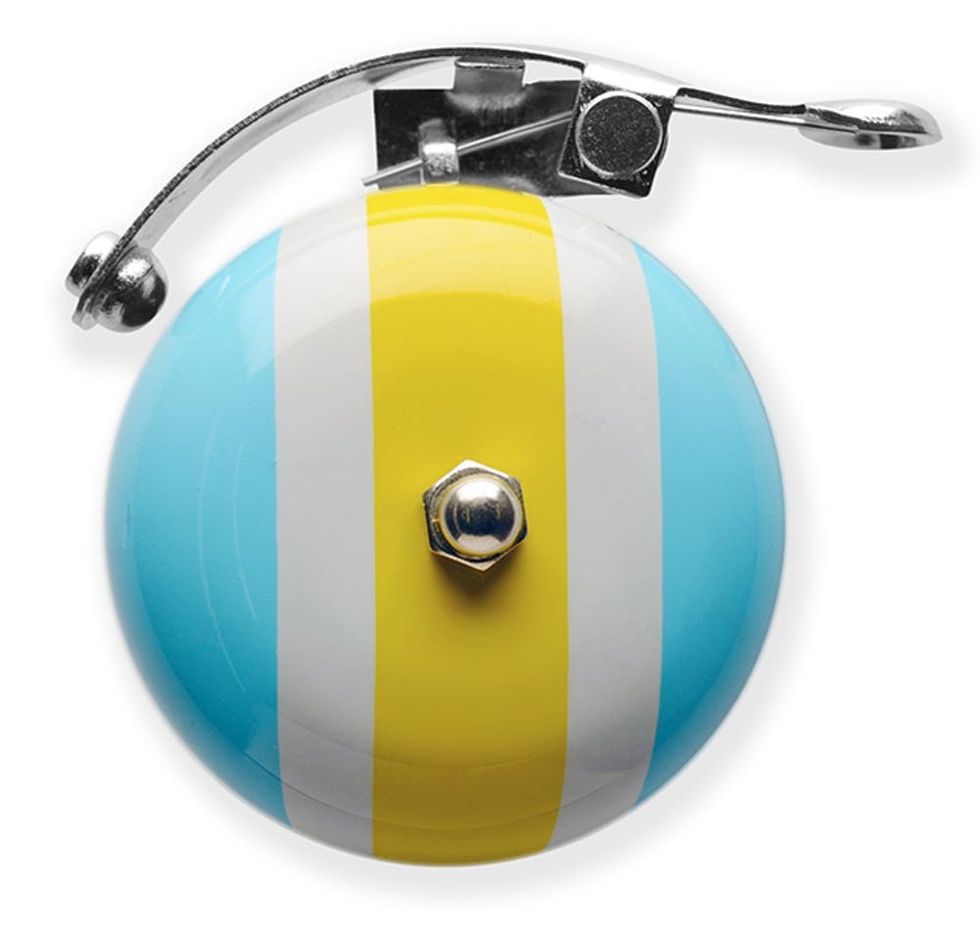 11. Luvelo Bikes Bella Racing Stripe Bell ($18): Next to streamers, an old-fashioned striker bell is the best way to add some nostalgia without going overboard.
Brit + Co may at times use affiliate links to promote products sold by others, but always offers genuine editorial recommendations.
Are you working on some colorful bicycle updates this summer? Show us your project by tagging us on Instagram + using hashtag #iamcreative!
Ariel Garneau
Ariel loves color, bold design, and eclectic decor. She goes by many names including "color decor wizard" and is also the voice behind PMQ for two (www.pmqfortwo.com) where she creates interiors and decor that are renter-friendly and creative.
Party
Still haven't taken up that new creative skills you swore you'd learn this year? Or ready to take your design skills to the next level? Let's say so long to the weirdest year ever by checking those big learn-something-new goals off our perpetual to-do lists.
We've teamed up with Clorox to give you the gift of unlimited creativity now through the end of the year. Once you sign up, you can take as many of our 120+ classes as you want for FREE for one whole month!
Here's how it works:

Head to brit.co/learn and sign up for the "All Access Pass."
Use the code "CLOROXCARES" at checkout to redeem your free month of classes.
You will be automagically signed up for Clorox's email list once you redeem your free all access pass. (It's the #1 Choice for Disinfection!)
Your pass lasts one month from when you checkout. This means you have unlimited access to all the classes during that month.
This offer is valid now through December 27, 2020.
Browse our catalog to find the right class for you, tell a friend and take the class together over Zoom, or organize a 'cocktails + crafts' night with a friend in your bubble so you can learn something new together.
What are you waiting for? Time to start learning all the things!

Thanks to Clorox for making this happen! When it counts, trust Clorox.
Lifestyle