This Boozy Vanilla Chai Bubble Tea Is Your New Fave Winter Cocktail
Dec 03, 2016
When the weather outside is frightful, there's nothing more delightful than cozying up and staying indoors. With a season that's jam-packed with social events from Friendsgiving to NYE, there's something quite special about JOMO (for those of you that don't know, that's the JOY Of Missing Out). You know that feeling when you're happily in the comfort of your own home, curled up with a good book and simply enjoying a moment to yourself? That is the very essence of JOMO. It's that quiet happiness you feel when looking through your friends' social posts and thinking to yourself, "OMG, I'm SO happy NOT being there and doing that right now."
---
This holiday season, we're spending a cozy night in and cocooning with an incredibly tasty drink that has all the joys of going out, but can be savored happily at home. We partnered with Baileys Irish Cream to craft one hell of a drink, Baileys Vanilla Chai Boba Tea. It's so delicious and fun, making it the perfect excuse to spend a self-indulgent night indoors doing anything and everything that you want.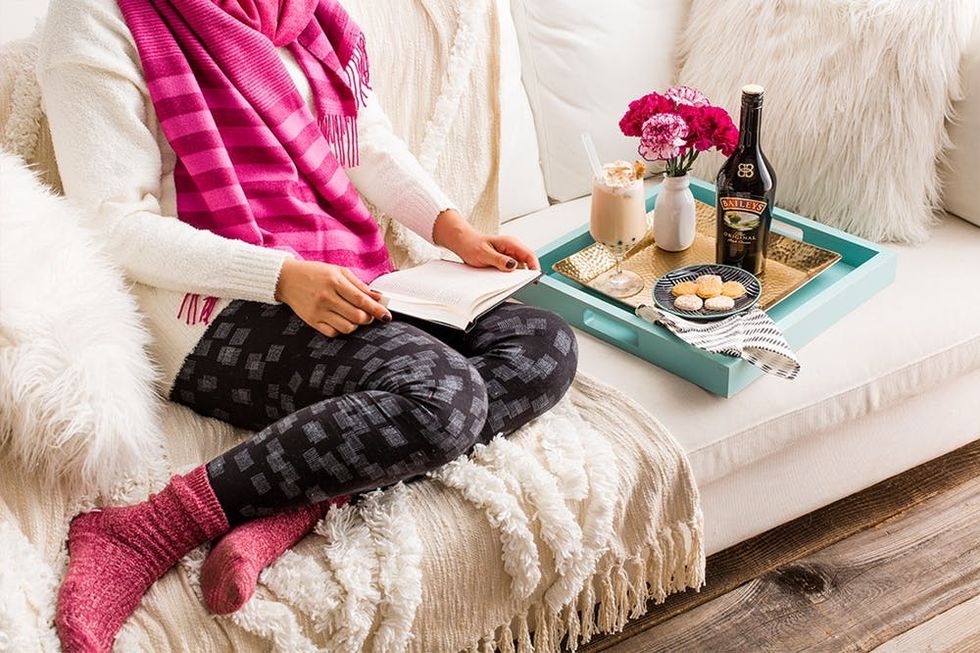 Vanilla Chai Baileys Boba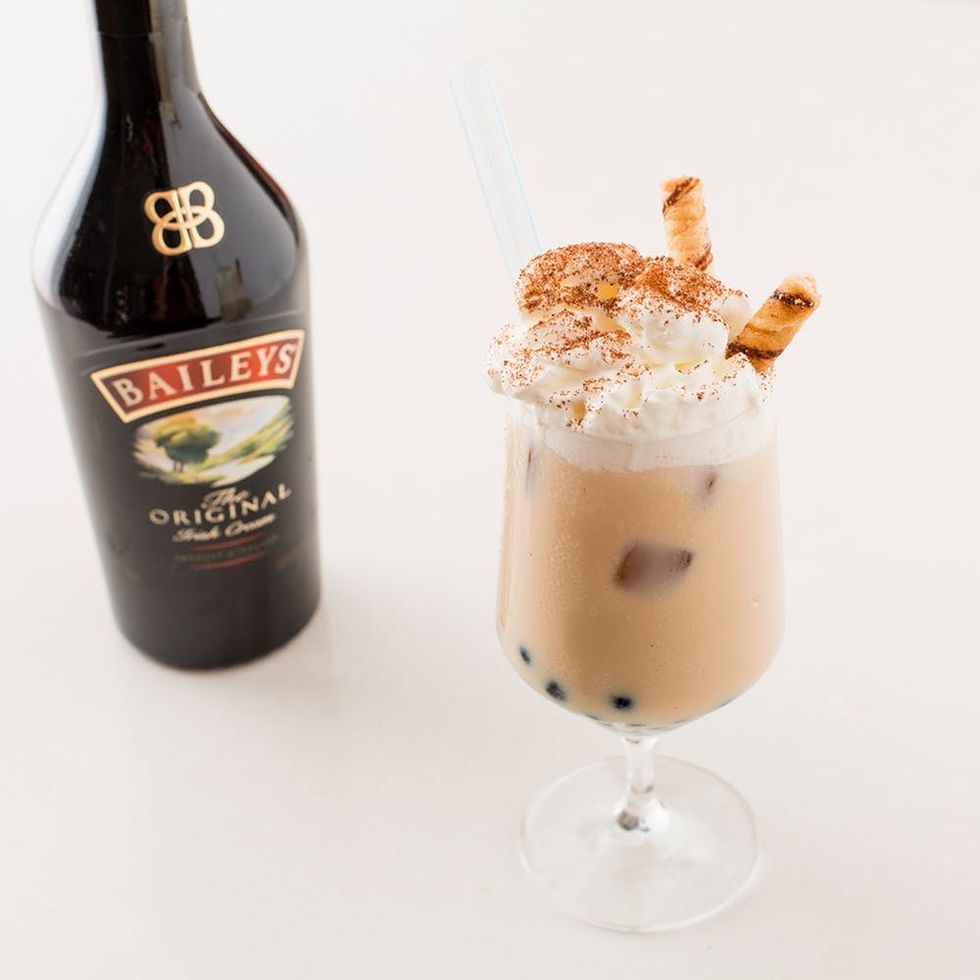 Ingredients (makes one cup):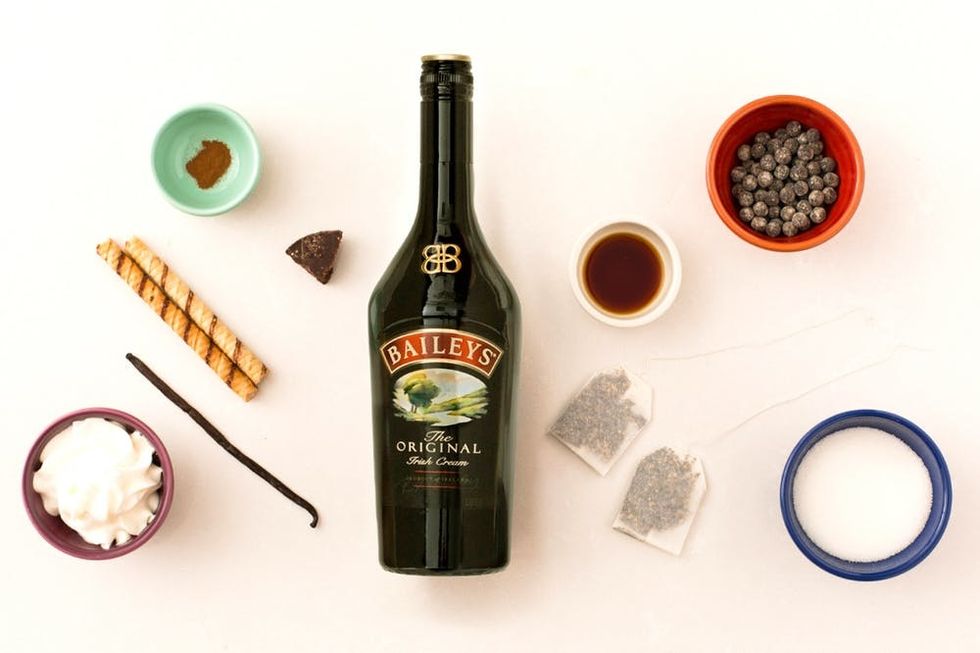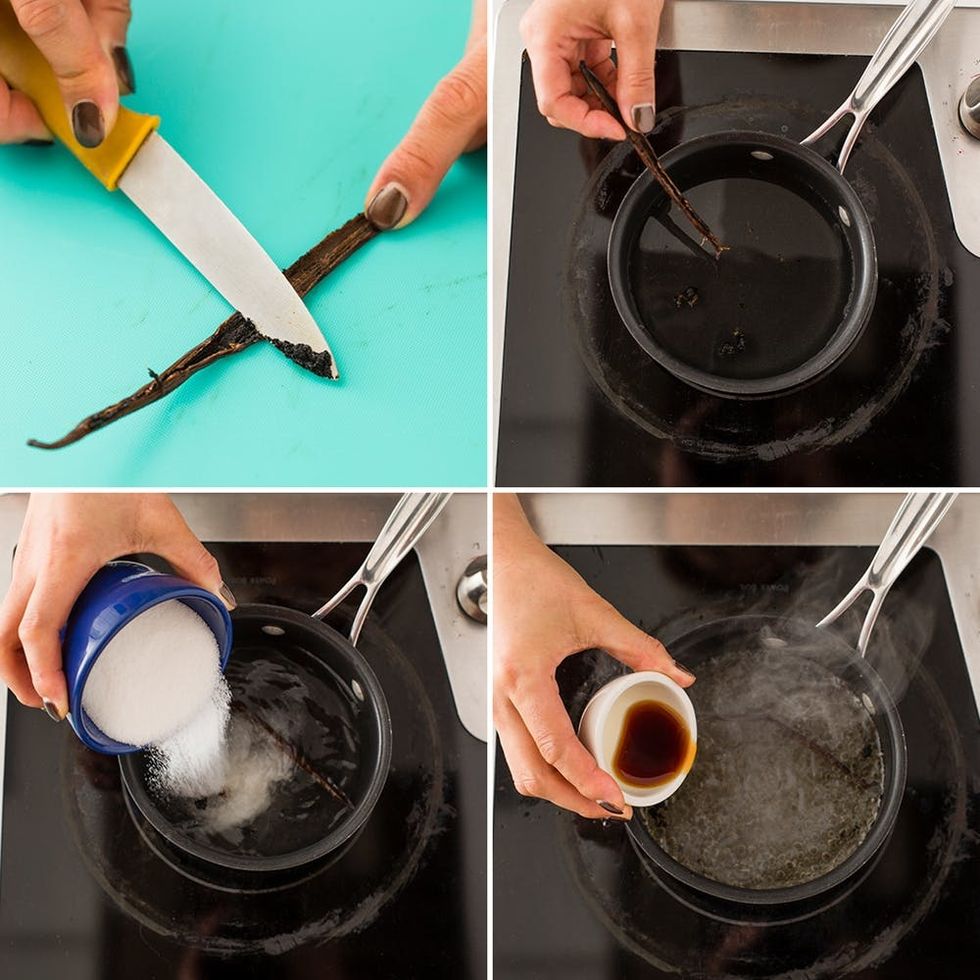 First, make the vanilla bean syrup. Combine sugar and one cup water into a small saucepan. Cut the vanilla bean open, scrape out the seeds and add both to the pan. The trick with de-seeding a vanilla bean is to make a single cut down the length of the bean, and then, using the flat edge of the knife, scrape out the seeds in one movement. Heat over medium-high, bring to a boil and then simmer for 15 minutes on low. Set aside to cool.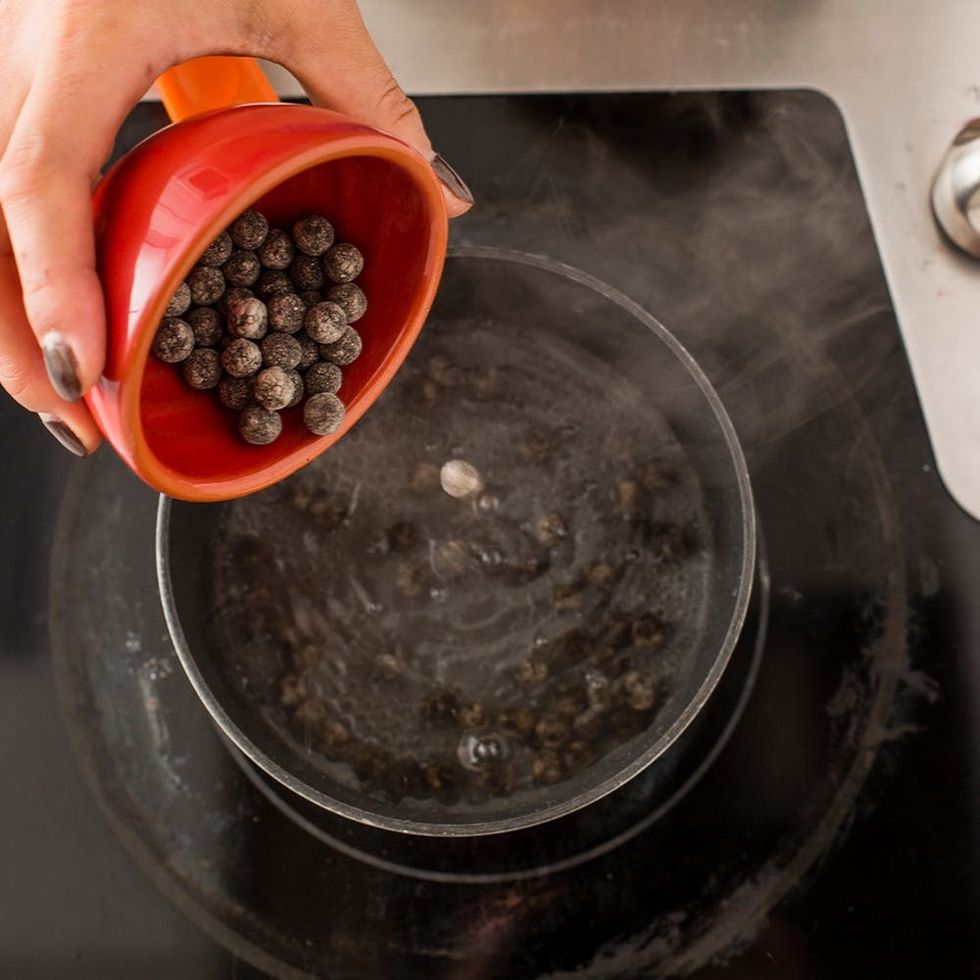 Next, cook your boba. Add to a pot of boiling water and cook for 5-10 minutes until the boba is soft. Remove it from the heat, cover and let cool.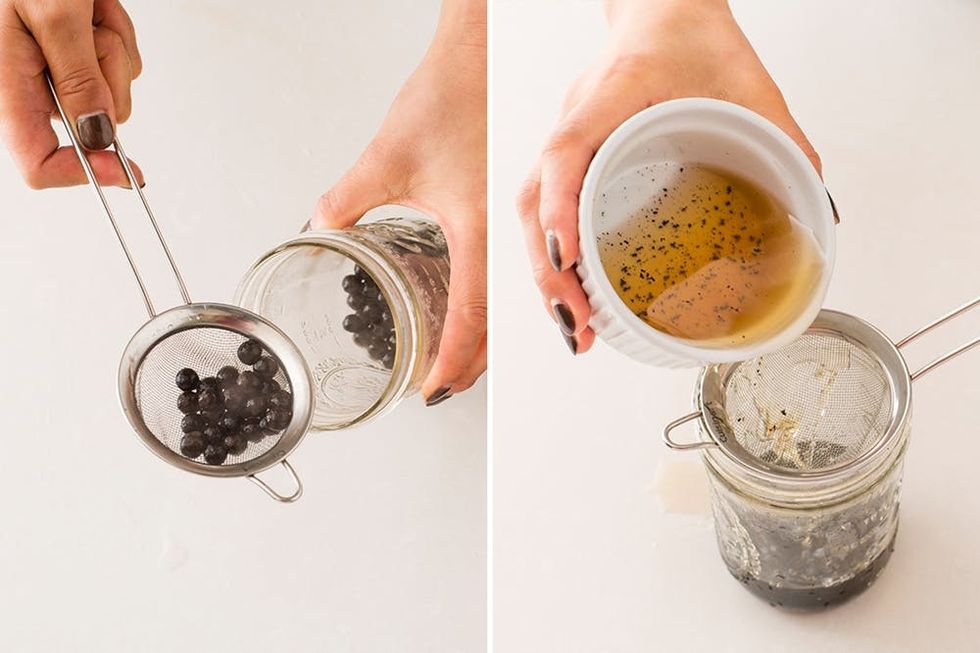 Once the boba has cooled, drain and soak in the vanilla syrup. You can set this aside until you're ready to serve.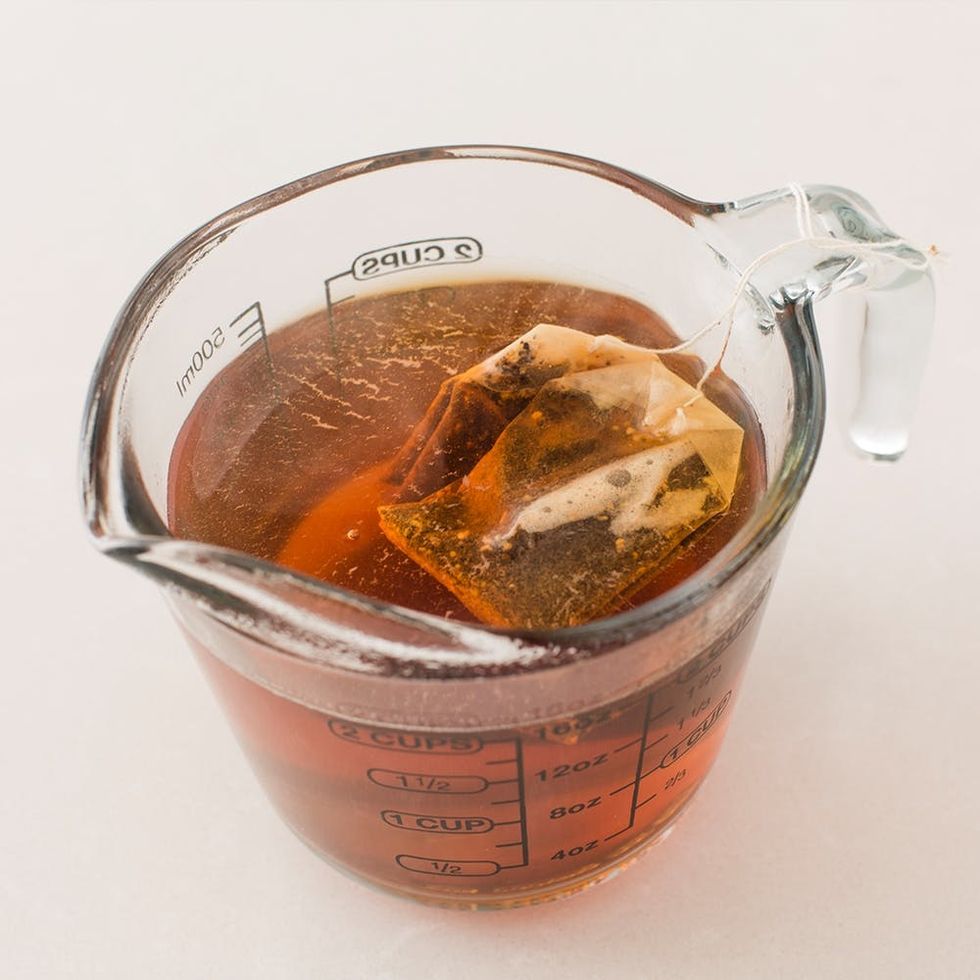 Brew your chai tea and let cool completely.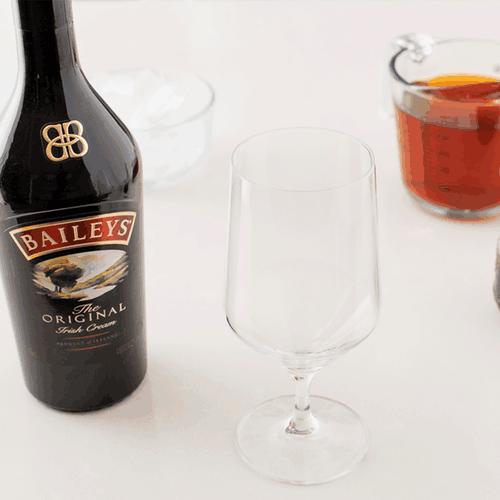 Construct your Baileys vanilla chai boba tea! First, spoon your boba into your favorite glass and cover with vanilla syrup. Add ice and pour in your iced chai tea.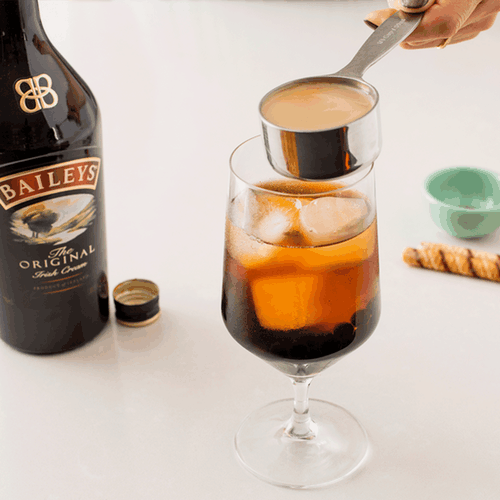 Slowly pour in the Baileys Irish Cream and stir. Look how it dances into the cup!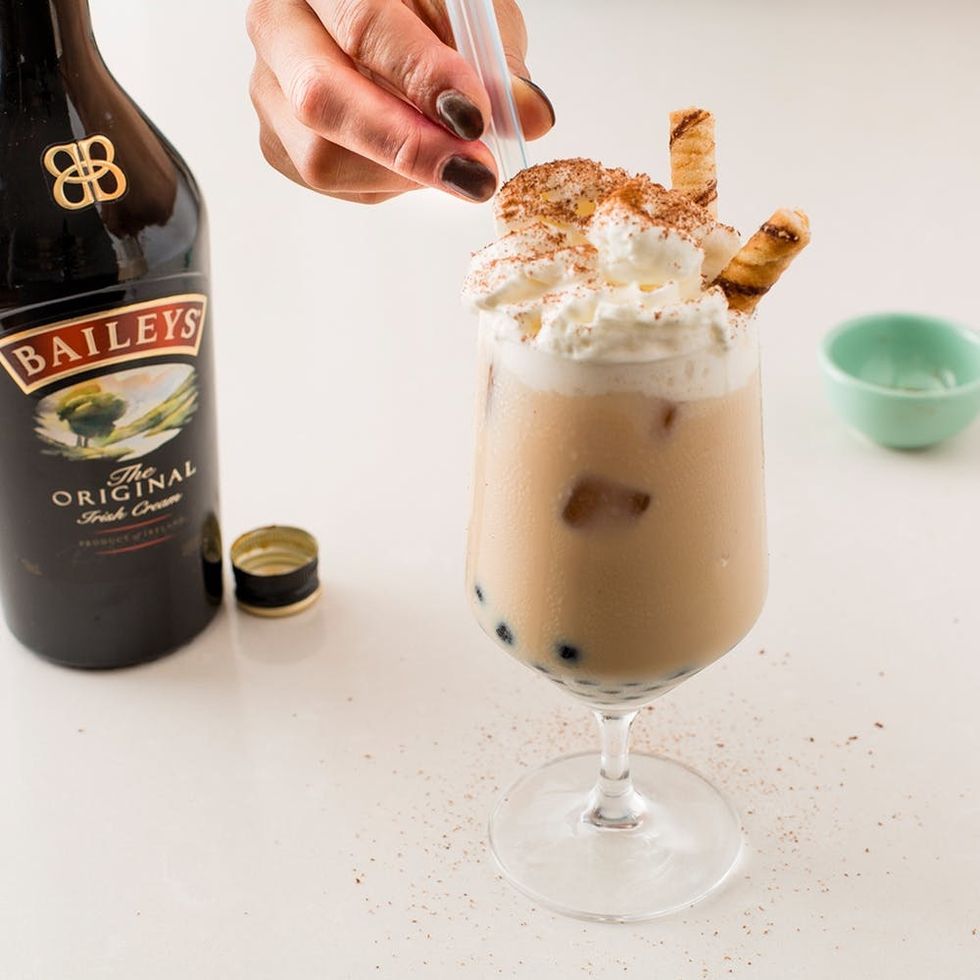 Top it off with your favorite indulgences for the ultimate garnish. We used cinnamon, shaved chocolate and some chocolate wafer straws. Be sure you have a wide straw on hand to slurp up the boba, Baileys and tea all in one. Enjoy!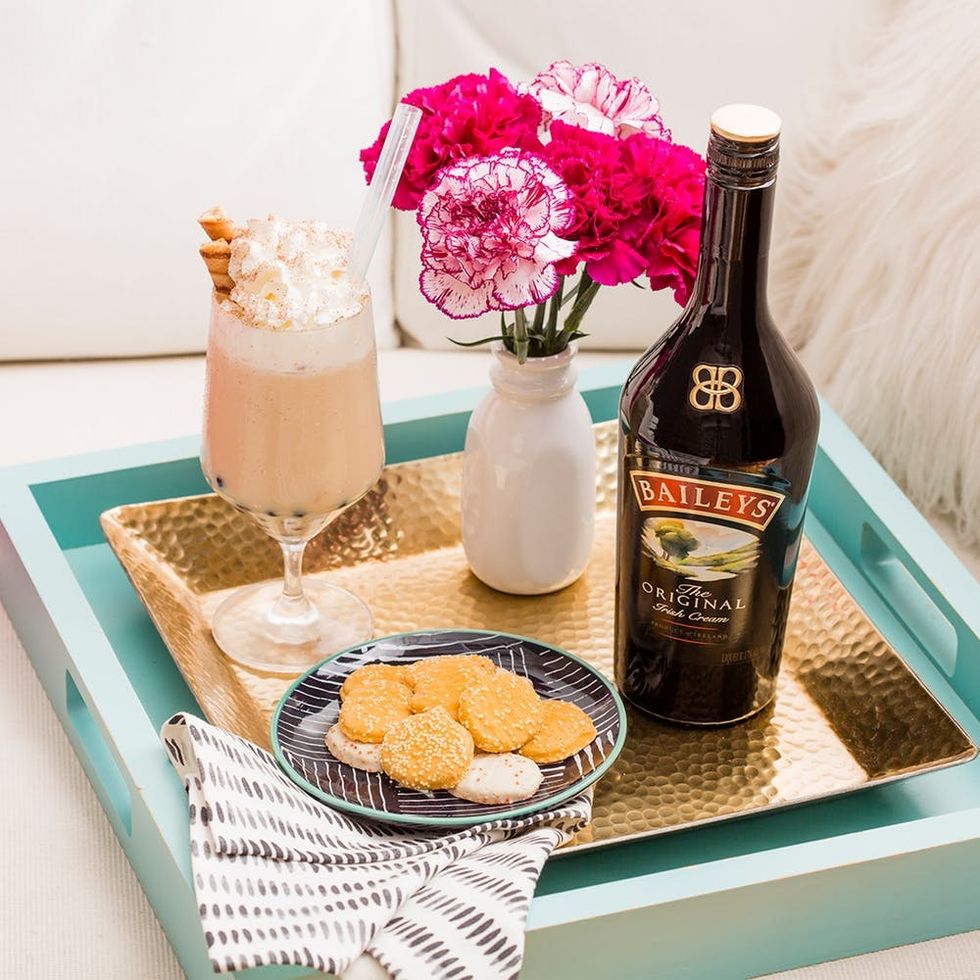 Get your drink and a snack set up on a tray so you don't have to worry about leaving your couch any time soon. We don't know about you, but we're pretty sure Baileys and Chill is the ultimate JOMO situation.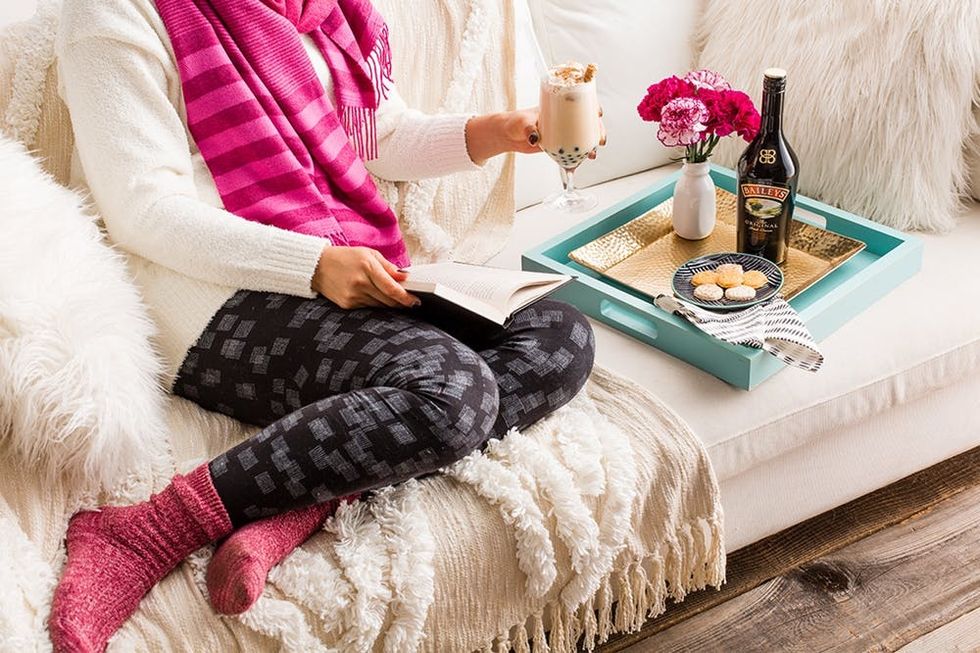 Be sure to settle in with your favorite book and coziest blankets, while savoring this delectable drink.
How do you spend your nights in? Share your JOMO with us on Instagram by tagging @BritandCo.
Please drink responsibly. BAILEYS Irish Cream Liqueur. 17% Alc. Vol. ©2016 R&A Baileys & Co. Imported by Paddington, Ltd. Norwalk, CT.
DIY Production and Styling: Lindsay Saito
Photography: Chris Andre
Lindsay Saito
As a Creative Content Producer at Brit + Co, Lindsay is a mover and shaker—cooking, crafting and creating—all day, every day. While away from the office, you can find her adventuring, looking for magical moments and eating tacos.